HYPOCRITE IDLER 2020
By: Joshua Glenn
December 29, 2020
To idle is to work on meaningful and varied projects — and to take it easy. The series title refers to this self-proclaimed idler's inability to take it easy.
HILOBROW is a noncommercial blog! The info below should not be construed as a vulgar advertisement for SEMIOVOX, UNBORED, THE ADVENTURER'S GLOSSARY, MIT PRESS's RADIUM AGE SERIES, LOST OBJECTS, GO WEST, or any of my various more-or-less profitable projects. It is merely an update on my doings and undoings — in this case, during 2020.
I am deeply grateful to the many talented and generous folks with whom I've collaborated during this past year.
MORE HYPOCRISY: 2010 | 2011 | 2012 | 2013 | 2014 | 2015 | 2016 | 2017 | 2018 | 2019 | 2020 | 2021 | 2022 | 1Q2023 | 2Q2023 | 3Q2023 | 4Q2023.
Also see: HILOBROW 2020.
***
---
SEMIOVOX
---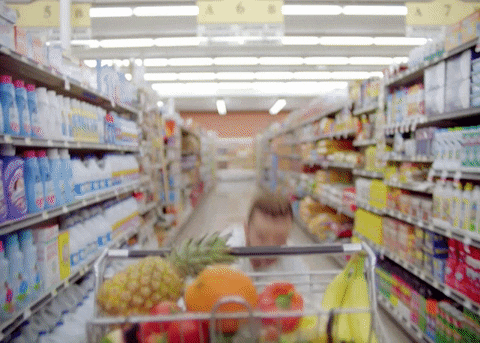 Above: Josh conducting research in the field.
I've fossicked as a consulting semiotician since 1999. In 2014, Ron Rentel (head of Consumer Eyes) and I cofounded the semiotics-fueled branding consultancy SEMIOVOX, with the goal of fusing consumer research and semiotic analysis into a single powerful methodology. Although 2020 was a much slower than normal year, business-wise, due to the pandemic, SEMIOVOX still collaborated with world-class brands and their agency partners on mission-critical positioning, innovation, and pack design projects. The purview of our analysis included such categories and cultural territories as Men's Grooming, Hot Sauce, Cough/Cold/Flu, HIV prevention, and (sempiternally) Luxury and Premiumness.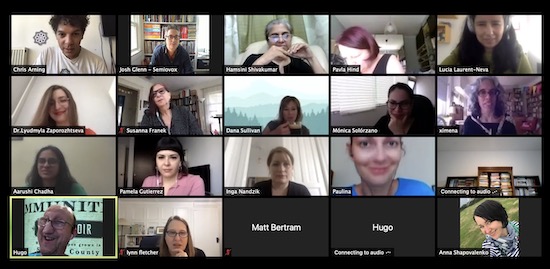 CONFERENCES & CLASSES. In May, I enjoyed gathering via Zoom with Aarushi Chadha (India), Mónica Solórzano Zavala (Mexico), Paulina Goch-Kenawy (Poland), and Serdar Paktin (in London, but reporting on Turkey), and a couple dozen other global semiotics practitioners for an online version of SEMIOFEST, the annual conference organized by Chris Arning, Pavla Hind, Lucia Laurent-Neva, and Hamsini Shivakumar. And in September, I discussed commercial and cultural semiotics with Massachusetts College of Art and Design's "Market Insight Lab," a course within their Master of Design (MDes) Design Innovation program. Thank you, Laura Woolpert, for the invite.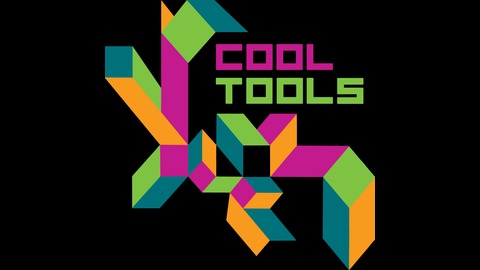 PODCASTS. In June, I was the featured guest on Kevin Kelly and Mark Frauenfelder's podcast COOL TOOLS. And in November, I guested on this episode of Joe Alterio and Brian Fling's podcast Designer & Designer.
*

In April, after a fruitful collaboration with the usual suspects at Tony Leone Design, we launched the eponymous SEMIOVOX website. We've published new content each weekday since. Here's a sampling of our 2020 efforts.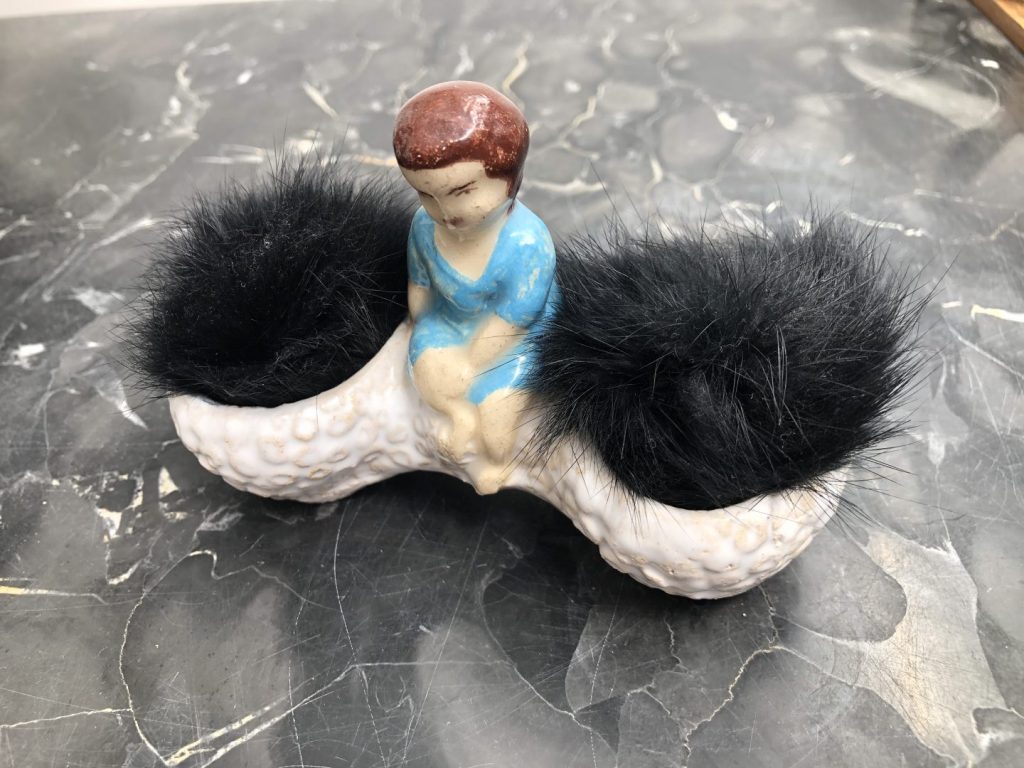 OBJECT ORIENTED. We've published ~20 stories about objects of personal significance contributed by our applied-semiotics colleagues from around the world, so far, including: Chris Arning on INKSTONE BROOM | Hamsini Shivakumar on SOUL MOTHER SAREES | Lucia Laurent-Neva on SPONGEBOB BUS | Samuel Grange on SALT & PEPPER HOLDER | Ximena Tobi on VASALISA | Luca Marchetti on TEAPOT | Charles Leech on ORNAMENT | Brian McIntyre on BONE & FLINT NECKLACE | Gabriela Pedranti on MAFALDA DOLL | Sarah Johnson on JOAN OF ARC FIGURINE | Vijay Parthasarathy on BINGO | Aiyana Gunjan on WEDDING DUCKS | Serdar Paktin on NEY | Paulina Goch-Kenawy on VASE | Daria Arkhipova on POKER CHIP | Iván Islas on THERMOS | Sónia Marques on CABBAGE TUREEN | Thierry Mortier on BICYCLE BELL.
Many thanks to my beloved semio colleagues!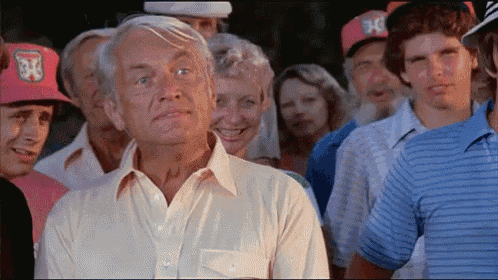 CADDYSHACK CODES. Inspired by a kind of vision I had, during 4Q2020 I published a series of posts unpacking the paradigms, thematic complexes, and source codes ("signs") of the 1980 golfing comedy Caddyshack. Here's the lineup: GOLF CLUB | CADDY SHACK | DR. BEEPER | DANNY NOONAN | JUDGE SMAILS | CARL SPACKLER | TY WEBB | AL CZERVIK.
Bonus: The CADDYSHACK CODES series reveals to the public, for the first time, the "G-Schema," a purpose-built tool that I've developed (over the past 20+ years) in order to productively and insightfully map any product category's, cultural territory's, or cultural production's "semiosphere."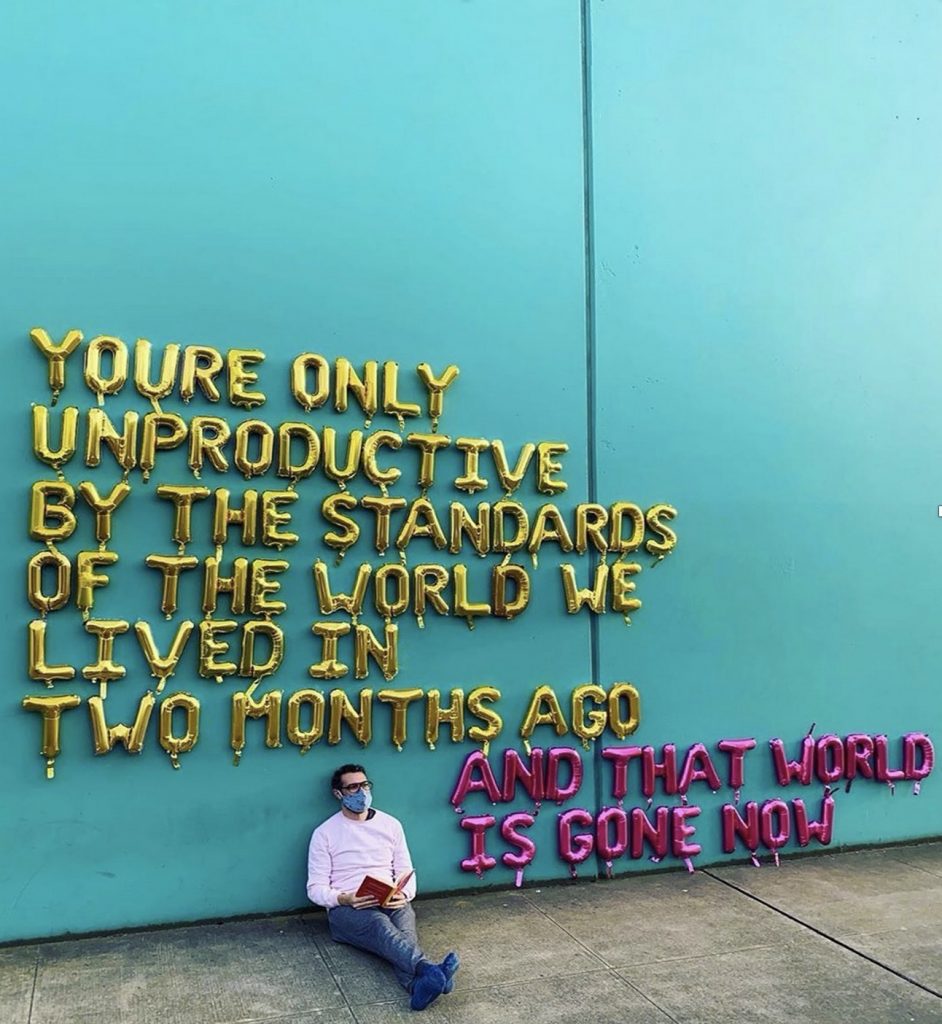 CORONAVIRUS CODES. In early 2020, we kicked off an ongoing audit of "COVID-19 Relief" brand communications, media, culture, and social media. This series offered a glimpse (as of April–May–June) of what's in that audit. Here's the series lineup: PHARMACIST vs. GURU | DOCTOR vs. COUNSELOR | NURTURER vs. VISIONARY | SCIENTIST vs. LIFE COACH.
Follow SEMIOVOX via Instagram.
*
Another fun SEMIOVOX project from earlier this year, though not a public-facing one… In the spring, we worked with my old friend James Cradock at Yellahoose to migrate the SEMIODEX, our ever-evolving database of 130,000+ meta-tagged images, into a proprietary server running Piwigo. I'm grateful to metadata librarian Kelly Webster for her help, too. Kelly, I miss sharing an office with you…
---
UNBORED
---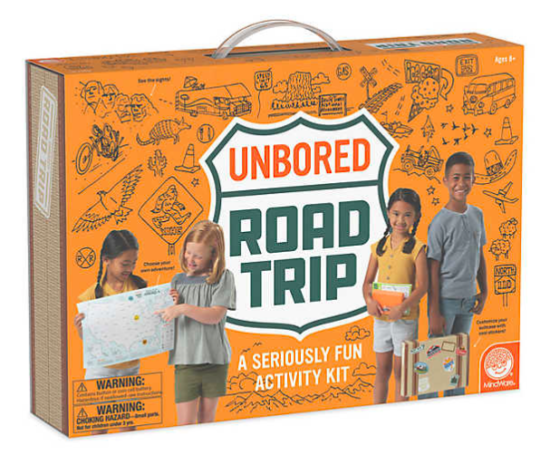 It's always a great pleasure to work with Elizabeth Foy Larsen, Tony Leone, Cara Ciardelli, and Mister Reusch on an UNBORED project. In January, the brainy toy and game company MindWare released our fifth UNBORED activity kit: UNBORED ROAD TRIP. The kit's purpose is to help families pass the time, without resorting to screens, on long car trips. But we've heard from friends that it's fun for the whole family even when used to pass the time at home — during an epidemic, for example.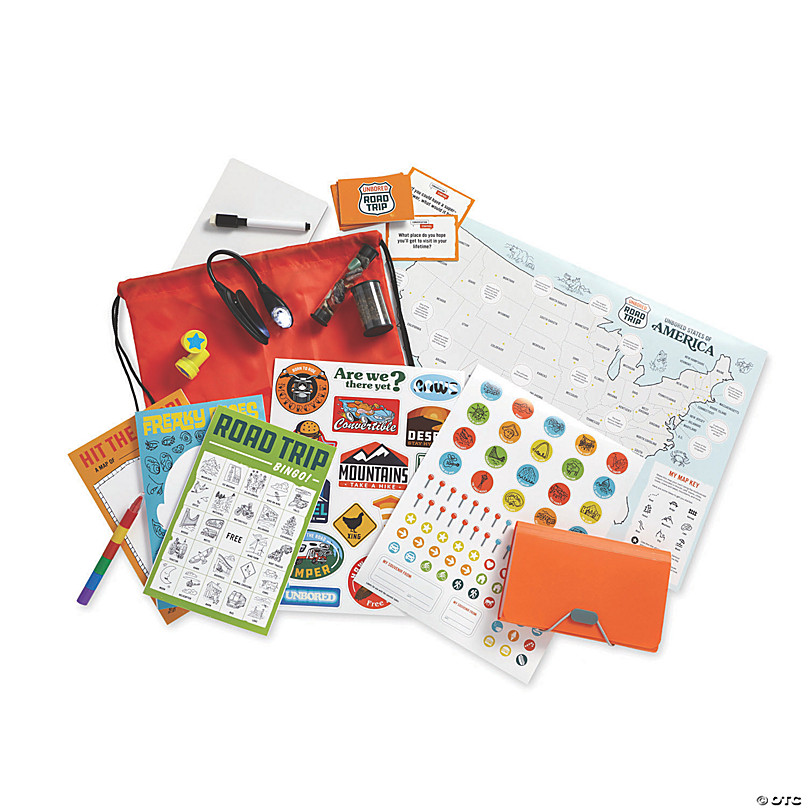 It was fun to win a 2020 PAL [Play Advances Language] Award, which singled out the ROAD TRIP kit's activity pads ("The language opportunities and prompts on these activity pads are great for building narrative and story-telling skills while working on spatial awareness and having fun!") and its Conversation Cards.
Tony and Cara, I miss sharing an office with you…
---
RADIUM AGE SCIENCE FICTION
---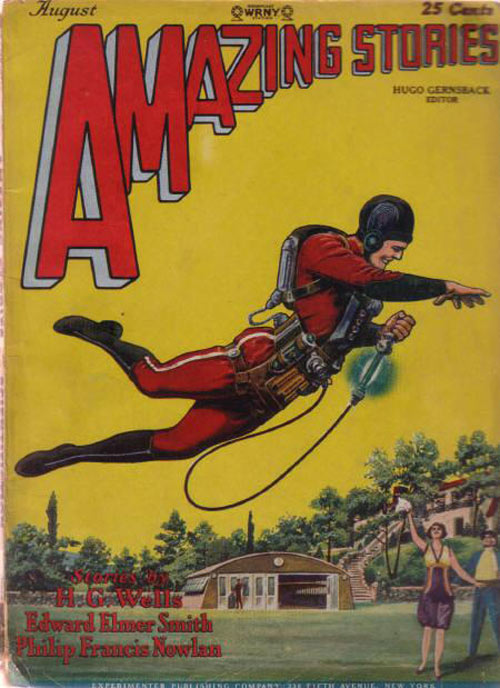 I signed up, this year, as founding editor of a forthcoming MIT Press series of reissued Radium Age proto-SF novels and stories. Aware of my 2008–2016 research and publishing efforts in this area, MITP's Susan Buckley persuaded me to submit a series proposal… which was well-received by peer reviewers and the MITP editorial board… so here we are.
MITP editor Noah Springer and I have shepherded three novels and a story collection through the approval process for Spring 2022; and three additional novels have been approved for Fall 2022. I'm so pleased with the Spring 2022 introductions written by Annalee Newitz, Astra Taylor, and Sarah Cole, and eagerly anticipate the introductions and afterword I've assigned for Fall 2022. Plus: I am thrilled to announce that Seth, my favorite living cartoonist, will illustrate the books' covers!
At the end of December, I finally got around to writing my own contributions to the Spring 2022 lineup: an afterword to one of the three novels, an introduction to the story collection, and a short series introduction that will appear (I think) in every book.
I'm grateful, for their counsel, to the Radium Age series' advisory panel: Annalee Newitz | Anindita Banerjee | David M. Higgins | kara lynch | Ken Liu | Sean Guynes | Sherryl Vint. These scholars were kind enough to say "yes" when I asked them to be advisors to the project.
It's been a treat working with Noah Springer; if we actually pull this off, it will be in no small part thanks to his calm guidance. Finally, I've enjoyed my conversations with many erudite SF scholars, in addition to those who joined our panel, from around the world. I look forward to further collaborations with the global community of SF critics, historians, and exegetes in 2021.
---
SIGNIFICANT OBJECTS
---
Rob Walker and I began collaborating on SIGNIFICANT OBJECTS in 2009. Over a decade later, we're still collaborating on object-related projects.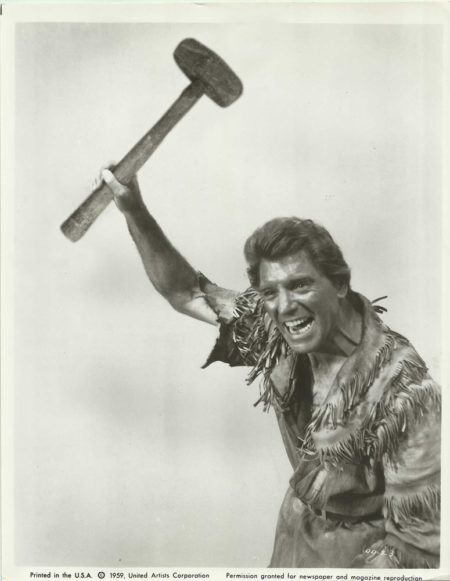 During 2Q2020, PROJECT:OBJECT published its ninth volume of nonfiction narratives devoted to significant objects, here at HILOBROW. This time, the volume's theme was: MOVIE OBJECTS. Rob and I invited 25 writers to discuss objects — whether, e.g., props used in stage business to establish character, synecdochical or metonymic keys unlocking the movie's theme, or MacGuffins — from movies. Here's the lineup:
Ramona Lyons on EYE OF THE SERPENT (CONAN THE BARBARIAN) | Faythe Levine on BEDKNOB (BEDKNOBS AND BROOMSTICKS) | Gerald Peary on CUP OF COFFEE (THE BIG HEAT) | Christopher Orr on TOM'S HAT (MILLER'S CROSSING) | Lynn Peril on TRANSISTOR RADIO (DR. STRANGELOVE) | Whitney Bowers on DUCT TAPE (NOW AND THEN) | Kio Stark on CANDLE (DEBBIE DOES DALLAS) | Tom Roston on CALCULATOR WATCH (BREAKFAST CLUB) | Miranda Mellis on LIMOUSINE (MELANCHOLIA) | Carolina A. Miranda on HAUNTED ACCORDION (THE WIND JOURNEYS) | Vanessa Berry on FIBREGLASS MARLIN (LOVE SERENADE) | June Thomas on CERAMIC DUCKS (A TASTE OF HONEY) | Madeline Ashby on LETTERS OF TRANSIT (CASABLANCA) | Dave Walker on ETTINAUER 226-XL (REAL LIFE) | Jonathan Lethem on SINGLE-JACK HAMMER (EARTH ABIDES) | Guy Trebay on STAMPS (CHARADE) | Annie Nocenti on PASSPORT (THE PASSENGER) | Tony Arcabascio on SHEEPSKIN COAT (BEAT STREET) | Alix Lambert on TYPEWRITER (MARY AND MAX) | John Sellers on WHITEBOARD (A QUIET PLACE) | Carlo Rotella on POWDERING CONE (REIGN OF TERROR) | Laura Miller on SEVERED EAR (BLUE VELVET) | Josh Glenn on CASSETTE TAPE (BREATHLESS) | Vicente Lozano on NOTEBOOK (WHERE IS THE FRIEND'S HOME?) | Jeff Malmberg on SPAGHETTI SAUCE (THE GODFATHER).
Rob and I want to thank the series' contributors, many of whom donated their fees to the ACLU.
*
In other SIGNIFICANT OBJECTS news…
In mid-October, Marcelo Coelho was kind enough to invite me to speak (via Zoom) to MIT's Design Studio: Objects and Interaction class (4.031, in the Department of Architecture). His students' own significant objects were eye-opening… and quite moving.
In December, Rob and I inked a development agreement, as they say in the biz, with a production company interested in developing and/or producing "a television series, program or other audiovisual work with a television network or other financier based on the property Significant Objects." We'll see what happens…
In early 2021 we hope to announce that we've found a publisher for our proposed LOST OBJECTS collection.
---
THE ADVENTURER'S GLOSSARY
---

On December 23, McGill-Queen's University Press, one of Canada's leading academic publishers, officially acquired the publishing rights to THE ADVENTURER'S GLOSSARY — a book that will feature an abecedarian enchiridion by yours truly, a long essay by Mark Kingwell, and illustrations by the cartoonist Seth. The book will serve as a prequel of sorts to the team's previous collaborative efforts The Idler's Glossary (2008) and The Wage Slave's Glossary (2011). Our thanks to Khadija Coxon at MQUP, and to the peer reviewers who were gratifyingly enthusiastic.
---
HILOBROW
---
I'm the editor and publisher, here at HILOBROW. To see what our friends and contributors have posted to the site this year, please check out the HILOBROW 2020 post. Below, I'll just mention two 2020 series that I edited.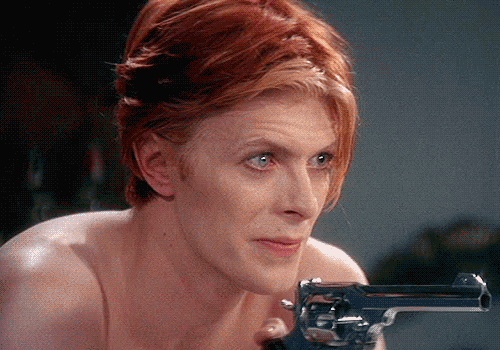 The weekly series, here at HILOBROW in 2020, was KLAATU YOU. I invited ~50 friends and regular contributors to wax enthusiastic about their favorite pre-Star Wars sci-fi movies. Here's the lineup:
Matthew De Abaitua on ZARDOZ | Miranda Mellis on METROPOLIS | Rob Wringham on THE INVISIBLE MAN | Michael Grasso on THE ANDROMEDA STRAIN | Gordon Dahlquist on 2001: A SPACE ODYSSEY | Erik Davis on DARK STAR | Carlo Rotella on THE OMEGA MAN | Madeline Ashby on KISS ME DEADLY | Adam McGovern on SILENT RUNNING | Michael Lewy on THIS ISLAND EARTH | Josh Glenn on WILD IN THE STREETS | Mimi Lipson on BARBARELLA vs. SINS OF THE FLESHAPOIDS | Vanessa Berry on THE FLY | Lynn Peril on ATTACK OF THE 50 FOOT WOMAN | Peggy Nelson on SOLARIS | Adrienne Crew on LOGAN'S RUN | Ramona Lyons on THE MAN WHO FELL TO EARTH | Kio Stark on THE STEPFORD WIVES | Dan Fox on FANTASTIC PLANET | Chris Lanier on IKARIE XB-1 | Devin McKinney on IDAHO TRANSFER | Mark Kingwell on THUNDERBIRDS ARE GO | Luc Sante on THE TENTH VICTIM | William Nericcio on DEATH RACE 2000 | Rob Walker on CAPRICORN ONE | Gary Panter on ANGRY RED PLANET | David Levine on THE STEPFORD WIVES | Karinne Keithley Syers on ALPHAVILLE | Carolyn Kellogg on IT CAME FROM OUTER SPACE | Sara Ryan on ESCAPE TO WITCH MOUNTAIN | Lisa Jane Persky on PLAN 9 FROM OUTER SPACE | Adam Harrison Levy on BENEATH THE PLANET OF THE APES | Gerald Peary on CREATURE FROM THE BLACK LAGOON | Susannah Breslin on A CLOCKWORK ORANGE | Seth on WAR OF THE WORLDS | James Hannaham on GOJIRA/GODZILLA | Lydia Millet on VILLAGE OF THE DAMNED | Matthew Daniel on FANTASTIC VOYAGE | Shawn Wolfe on ROLLERBALL | Erin M. Routson on WESTWORLD | Marc Weidenbaum on COLOSSUS: THE FORBIN PROJECT | Neil LaBute on 20,000 LEAGUES UNDER THE SEA | Vicente Lozano on DAY OF THE DOLPHIN | Tom Roston on SLAUGHTERHOUSE-FIVE | Katya Apekina on A BOY AND HIS DOG | Chelsey Johnson on THE BLOB | Heather Kapplow on SPACE IS THE PLACE | Brian Berger on THE BEAST FROM 20,000 FATHOMS | Anthony Miller on THE DAY THE EARTH STOOD STILL.
*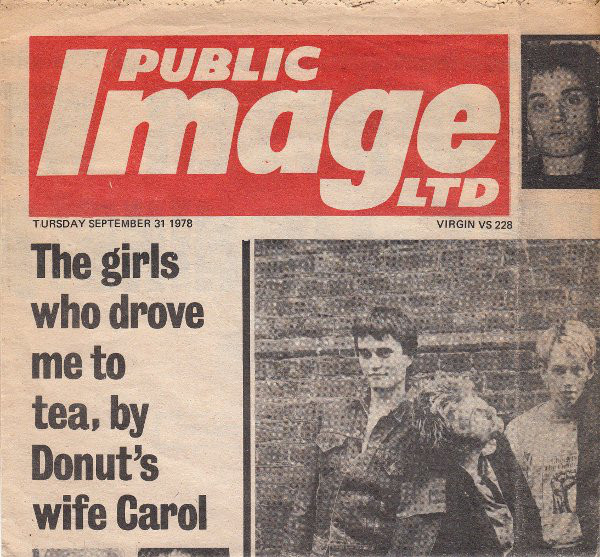 This summer's ENTHUSIASM series, here at HILOBROW, was dedicated to punk songs of the Seventies (1974–1983, according to our eccentric periodization schema). I invited 25 HILOBROW friends and regulars to decide for themselves what "punk" means. Here's the CARBONA YOUR ENTHUSIASM lineup:
Mimi Lipson on Flipper's "Sex Bomb" | James Parker on The Jam's "Going Underground" | Dan Fox on The Cramps' "Human Fly" | Adrienne Crew on Bad Brains' "I and I Survive" | Devin McKinney on Romeo Void's "Never Say Never" | Deb Chachra on The Buzzcocks' "Ever Fallen in Love" | Mark Kingwell on The Demics' "New York City" | Jessamyn West on Dead Kennedys' "Kill the Poor" | Douglas Wolk on The Homosexuals' "Soft South Africans" | Josh Glenn on The Freeze's "This is Boston, Not L.A." | Stephanie Burt on Sorry's "Imaginary Friend" | Luc Sante on Public Image Ltd.'s "Public Image" | Miranda Mellis on X-Ray Spex's "Oh Bondage! Up Yours!" | Adam McGovern on The Clash's "Washington Bullets" | Mandy Keifetz on Germs' "Forming" | Gordon Dahlquist on The Sex Pistols' "Problems" | Anthony Miller on The Soft Boys' "I Wanna Destroy You" | Deborah Wassertzug on The Mekons' "Where Were You?" | Tor Aarestad on Gang of Four's "Return the Gift" | Marc Weidenbaum on The Pop Rivets' "Dream of '63" | David Smay on The Rezillos' "(My Baby Does) Good Sculptures" | Vanessa Berry on The Cure's "So What" | Chelsey Johnson on The Slits' "Typical Girls" | Lynn Peril on Crass's "Smother Love" | Mike Watt on The Dils' "You're Not Blank".
*
HILOBROW's contributors, many of whom donated their fees to the ACLU, are the greatest. I'm extra-grateful to columnists Peggy Nelson, Adam McGovern, and Tom Nealon, who during 2020 were unstoppable.
Follow HILOBROW via Instagram.
---
READING & WRITING
---
During 1Q2020, HILOBROW published TAKING THE MICKEY, a series of 15 posts that I wrote surfacing and dimensionalizing the unspoken norms and forms encoded in Walt Disney's Mickey Mouse character as MM has evolved over the decades. Here's the lineup:
MINSTREL MICKEY | TRICKSTER MICKEY | A GOOD AMERICAN | HIGH-LOWBROW MICKEY | ICONIC MICKEY | NEOTONIC MICKEY | DONALD STEALS THE SHOW | MICKEY'S DORK AGE | FORTIES BACKLASH | DISNEY CO. MASCOT | FIFTIES BACKLASH | SIXTIES BACKLASH | "I'M THE MOUSE" | NOBROW MICKEY | TAKING THE MICKEY. Also see the series MOUSE: MOUSE (INTRO) | PRE-MICKEY MICE (1904–1913) | PRE-MICKEY MICE (1914–1923) | PRE-& POST-MICKEY MICE (1924–1933) | POST-MICKEY MICE (1934–1943) | POST-MICKEY MICE (1944–1953) | POST-MICKEY MICE (1954–1963) | POST-MICKEY MICE (1964–1973) | POST-MICKEY MICE (1974–1983) | POST-MICKEY MICE (1984–1993) | POST-MICKEY MICE (1994–2003)..
PS: In October, I recorded "pickups" for the as-yet-untitled Mickey Mouse documentary directed by Jeff Malmberg (Marwencol), which will air on Disney+ in 2021. I was interviewed on-camera by Malmberg and crew last December. Thanks, Jeff, for inspiring me to research and write this series; and thanks, Money Mark, for connecting the two of us in the first place.
*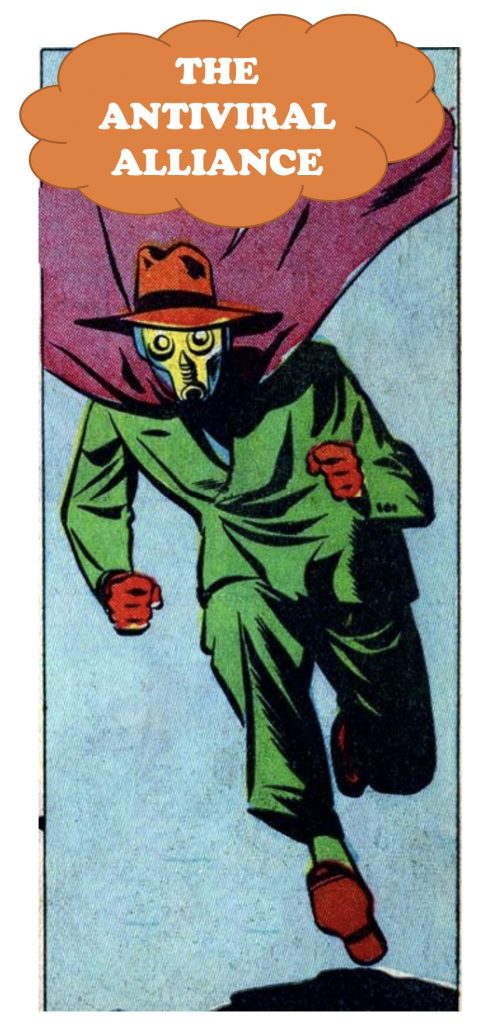 During 4Q2020, I wrote a series for HILOBROW titled VIRUS VIGILANTE, about a now-forgotten squad of comic-book vigilantes who during the years leading up to (and through) WWII worked tirelessly to prevent another Spanish Flu-like pandemic. Here's the lineup:
PRE-COMICS: THE MOON MAN (1933). ORIGINAL TRIO (joined forces in 1939): THE CLOCK | SANDMAN | FANTOM OF THE FAIR. AND THEN THERE WERE SEVEN (joined 1940): THE SHADOW | LADY LUCK | THE LAUGHING MASK | KINKS MASON. SECOND-WAVE SIX (joined 1941): BLAZING SKULL | THE CHALLENGER | THE THUNDERER | DOCTOR NEMESIS | HUMAN BOMB | THE VIGILANTE. LATE TO THE PARTY (joined post-1941): MICRO-FACE | THE DESERT EAGLE.
*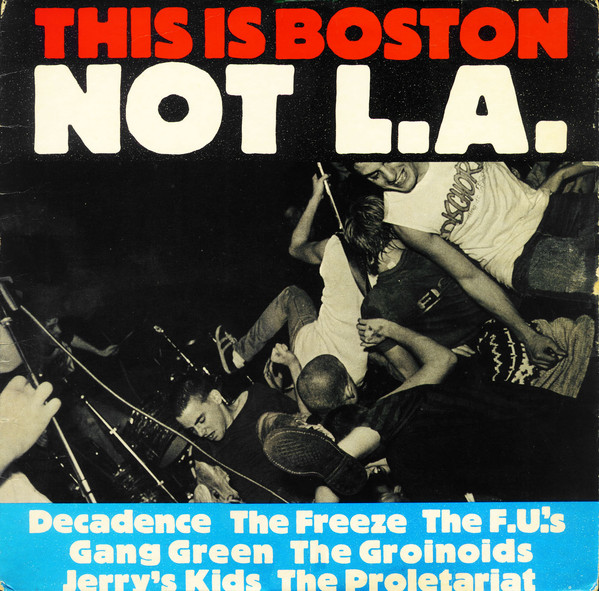 Rob Walker and I co-wrote the introduction to the MOVIE OBJECTS series mentioned above. I also wrote an introduction to the CARBONA YOUR ENTHUSIASM series, an introduction to the KLAATU YOU series, and — at the request of Boing Boing, who published it first — an introduction to the VIRUS VIGILANTE series.
To the MOVIE OBJECTS series, I contributed an installment on the cassette tapes in the 1983 remake of Breathless. To CARBONA YOUR ENTHUSIASM, I contributed an installment on The Freeze's "This is Boston, Not L.A.". And to KLAATU YOU, I contributed an installment on Wild in the Streets.
*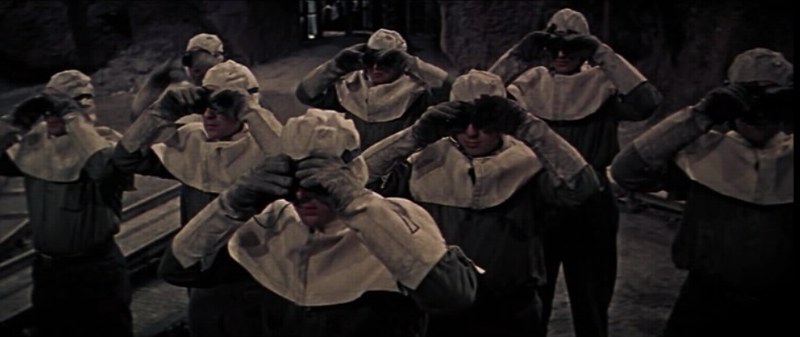 In the early days of the Coronavirus lockdown, when Peggy Nelson invited me to contribute to a Decameron-esque story-telling series here at HILOBROW, I wrote the "semiopunk" story VALIDATION SESSION. I'm working, very slowly, on more.
*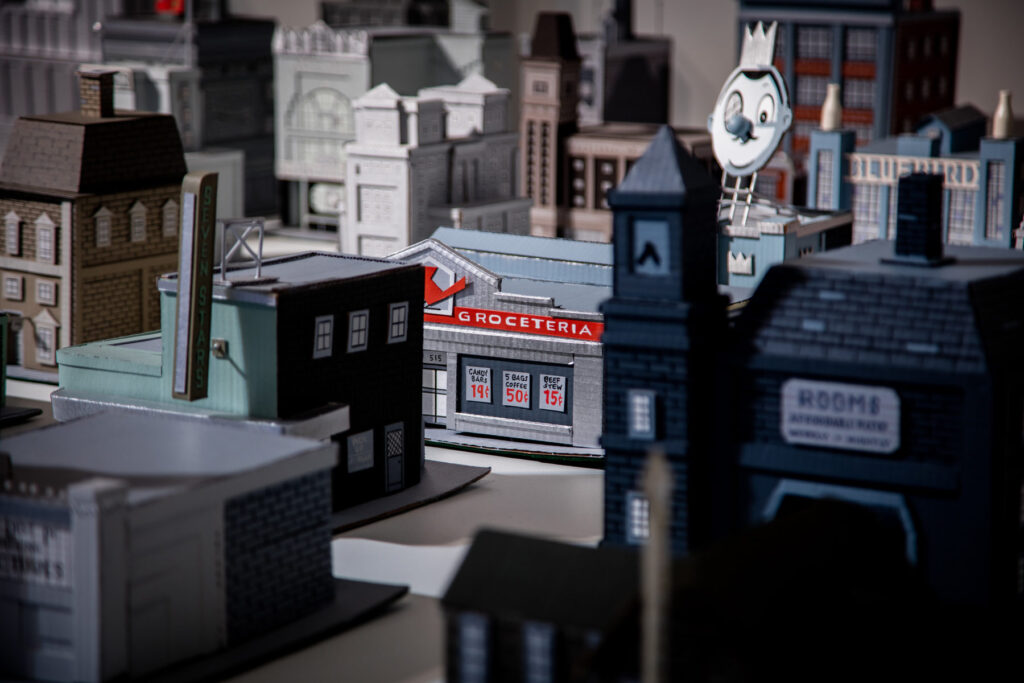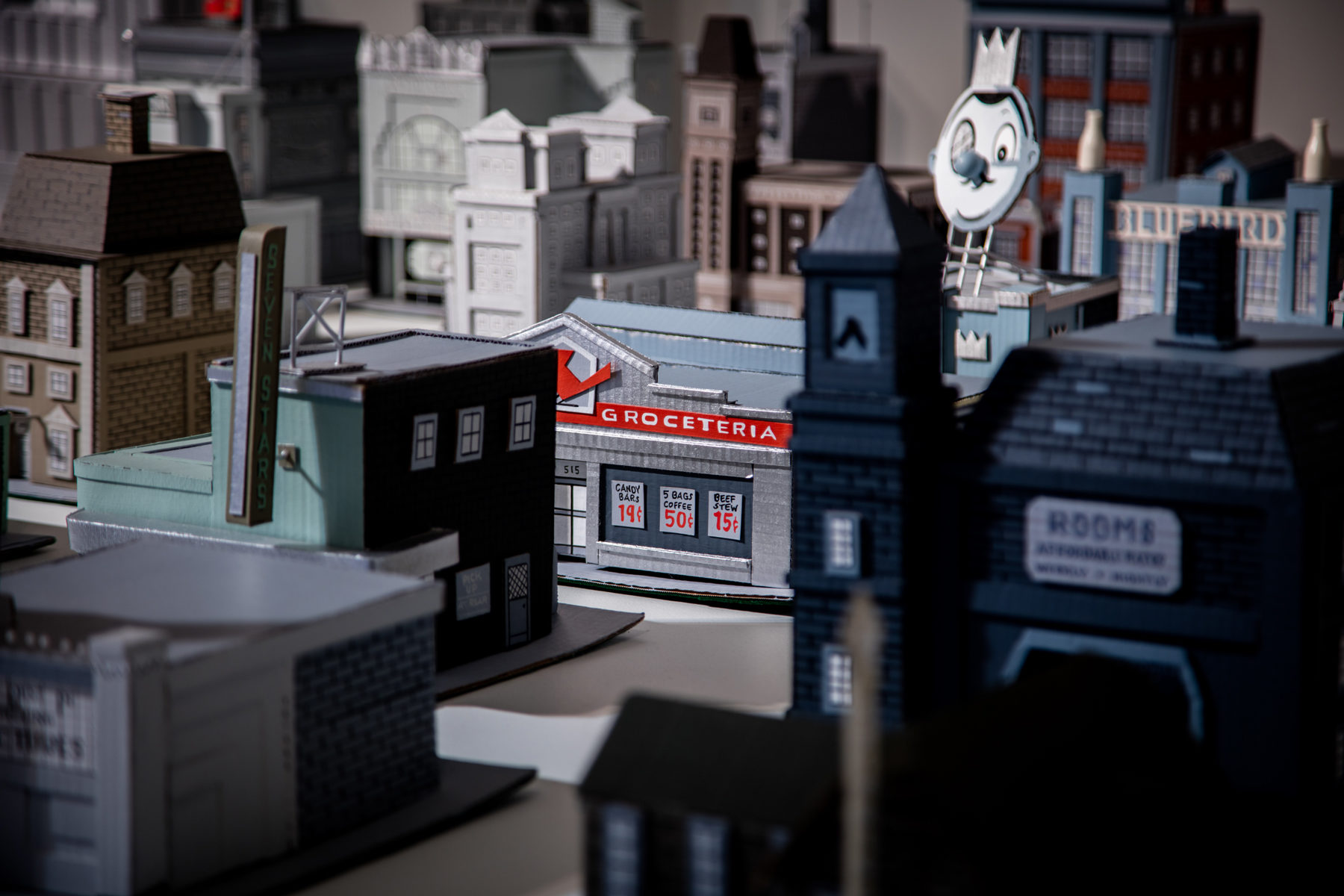 In April, Architecture Boston — a journal published by the AIA's Boston chapter — published TO ROAM HIS DOMINION — my story about the cardboard city that the cartoonist Seth has constructed in his studio in Guelph, Ontario. Click through for some amazing images.
*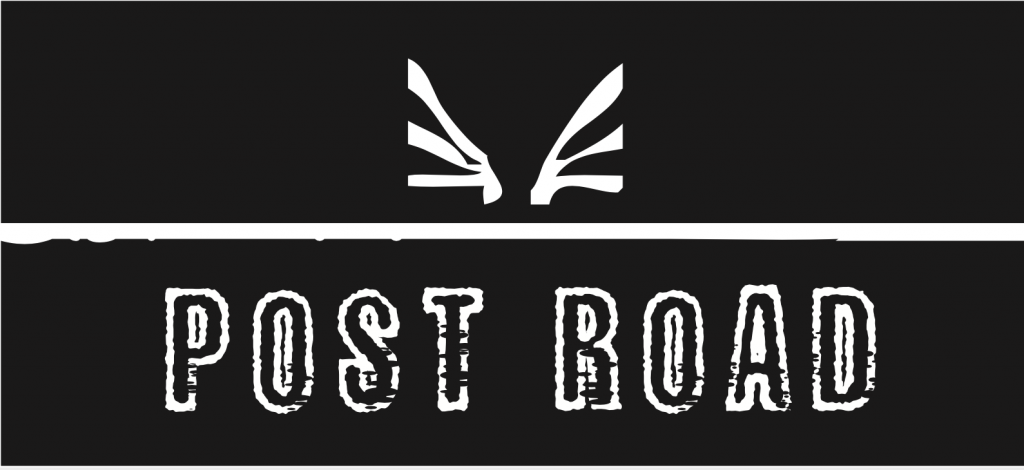 The 37th issue of Post Road — a literary journal published by the Department of English at Boston College — features a short essay about my collaboration, over 20 years ago, with Tony Leone, when we reinvented the look of Hermenaut. The issue was published online in December; print version to follow. Thank you, Carlo Rotella, for inviting me to participate.
---
GO WEST
---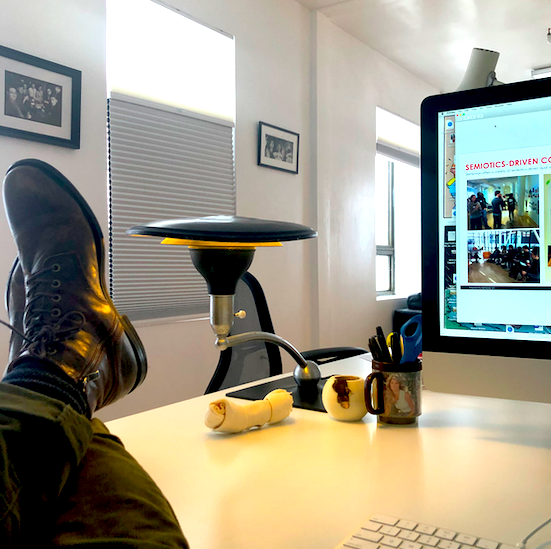 Go West, the co-working space I helped start in Boston's West Roxbury neighborhood, has evolved — under the pressure of the epidemic — into a shared-office space. Each of our seven offices is now shared by users who (for safety's sake) don't overlap. The Go West community, these days, is composed of entrepreneurs like Anomia Press, Tony Leone Design, Performant Software, Jackrabbit Learning Experience, and Modern Renaissance Legal — as well as remote workers for, among other fine companies and NGOs, Archipelago Strategies Group, Calabash Labs, Eaton Vance, and The Building Electrification Initiative.
---
BEST ADVENTURES
---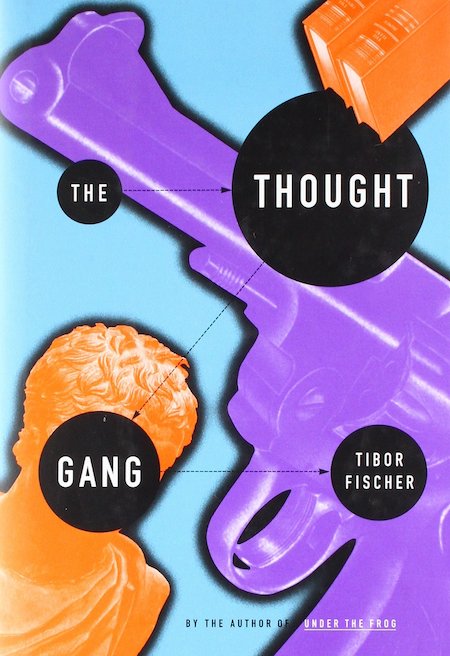 HILOBROW published 18 new installments in my BEST ADVENTURES PROJECT, which chronicles my attempt to identify the 10 best adventures I've read from each year of the 20th century. Here's the 2020 lineup:
BEST 1984 ADVENTURES, from Neuromancer and Briarpatch to The Saga of the Swamp Thing | BEST 1985 ADVENTURES, from The Handmaid's Tale and Blood Meridian to Crisis on Infinite Earths | BEST 1986 ADVENTURES, from The Reverse of the Medal and The Dark Knight Returns to Howl's Moving Castle | BEST 1987 ADVENTURES, from Consider Phlebas and Wise Child to The Black Dahlia | BEST 1988 ADVENTURES, from Mona Lisa Overdrive and The Player of Games to Foucault's Pendulum | BEST 1989 ADVENTURES, from Geek Love and Imago to From Hell | BEST 1990 ADVENTURES, from Vineland and Possession to Use of Weapons | BEST 1991 ADVENTURES, from A German Requiem and Orbital Resonance to Sarah Canary | BEST 1992 ADVENTURES, from Snow Crash and Under the Frog to All the Pretty Horses | BEST 1993 ADVENTURES, from Parable of the Sower and The Night Manager to Trainspotting | BEST 1994 ADVENTURES, from Kolymsky Heights and Trinities to Hellboy | BEST 1995 ADVENTURES, from The Diamond Age and Our Game to Black Hole | BEST 1996 ADVENTURES, from Alias Grace and Fight Club to Excession | BEST 1997 ADVENTURES, from A History of Violence and Mason & Dixon to Harry Potter and the Philosopher's Stone | BEST 1998 ADVENTURES, from Inversions and Gone, Baby, Gone to the Dungeon series of graphic novels. | BEST 1999 ADVENTURES, from League of Extraordinary Gentlemen and Holes to Motherless Brooklyn. | BEST 2000 ADVENTURES, from True History of the Kelly Gang and The Miraculous Journey of Edward Tulane to Perdido Street Station. | BEST 2001 ADVENTURES, from Life of Pi and American Gods to The Constant Gardener.
PS: RIP John le Carré (1931–2020), greatest of the greats.
In April, I published a list of my favorite 250 20TH-CENTURY ADVENTURES. (This page supersedes my 2013 list of The 200 Greatest Adventures of 1804–1983.) Thanks, Boing Boing and Fortune Magazine, for driving so much traffic to this list.
*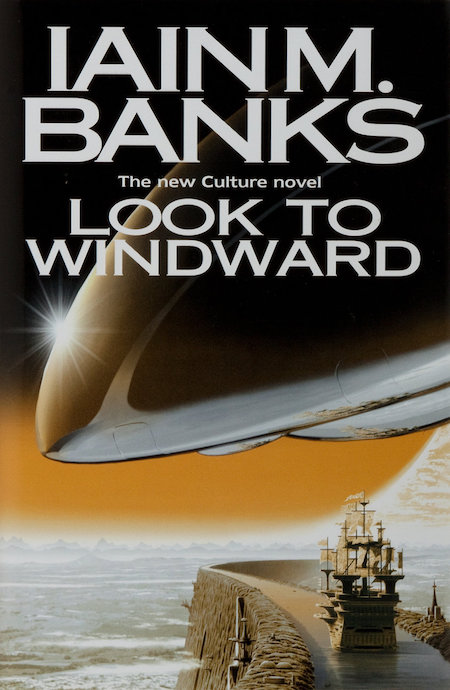 Also here at HILOBROW, I wrapped up DIAMOND AGE SCI-FI 75, a lit-list series aiming to identify my favorite science-fiction adventures published during the Eighties (1984–1993) and Nineties (1994–2003). Here's the 2020 lineup:
Ken MacLeod's THE STONE CANAL | Iain M. Banks's EXCESSION | William Gibson's IDORU | Molly Gloss's THE DAZZLE OF THE DAY | Warren Ellis's TRANSMETROPOLITAN | Jonathan Lethem's AS SHE CLIMBED ACROSS THE TABLE | Connie Willis's TO SAY NOTHING OF THE DOG | Jonathan Lethem's GIRL IN LANDSCAPE | Octavia E. Butler's PARABLE OF THE TALENTS | Iain M. Banks's INVERSIONS | Ken MacLeod's THE CASSINI DIVISION | Susan Price's THE STERKARM HANDSHAKE | Warren Ellis's PLANETARY | William Gibson's ALL TOMORROW'S PARTIES | Alan Moore's THE LEAGUE OF EXTRAORDINARY GENTLEMEN | Bruce Sterling's ISLANDS IN THE NET | Ken MacLeod's THE SKY ROAD | China Miéville's PERDIDO STREET STATION | Iain M. Banks's LOOK TO WINDWARD | Ken MacLeod's COSMONAUT KEEP | Nalo Hopkinson's MIDNIGHT ROBBER | Lewis Trondheim and Manu Larcenet's ASTRONAUTS OF THE FUTURE | Ken MacLeod's DARK LIGHT | Carol Emshwiller's THE MOUNT | Octavia E. Butler's CLAY'S ARK | China Miéville's THE SCAR | Elizabeth Moon's SPEED OF DARK | Ken MacLeod's ENGINE CITY | Maureen F. McHugh's MISSION CHILD | Charles Stross's SINGULARITY SKY | Margaret Atwood's ORYX AND CRAKE | William Gibson's PATTERN RECOGNITION.
*
Sick of my BEST ADVENTURES series? Then you'll be pleased to learn that (as of December 31st) I have written up a whopping 980 of my 1,000 favorite 20th-century adventures. In early '21, this ambitious project — which began in 2013, when I was asked to edit a series of reissued adventure novels — will end.
---
TAKING IT EASY
---
In an effort to help flatten the curve, Susan and I have barely budged from home this year. We canceled vacation plans, we didn't gather with family for Thanksgiving or Christmas, and we drove so infrequently that the brakes on our Prius rusted. Still, we've found ways to — safely — have a little fun during 2020.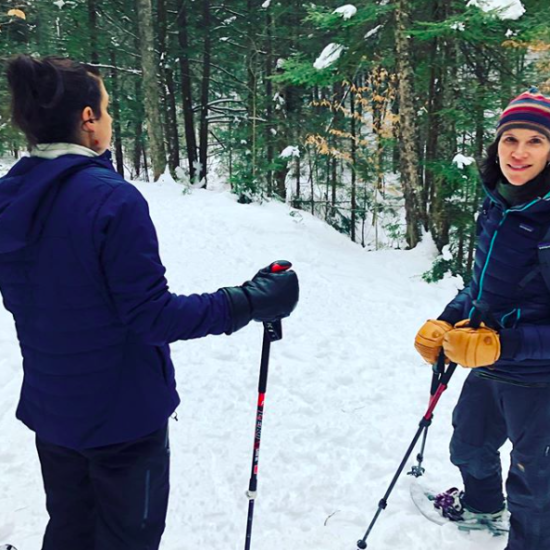 In January, before the Coronavirus epidemic, we spent a couple of weekends in Waterville Valley, NH, cross-country skiing and snowshoeing with old friends.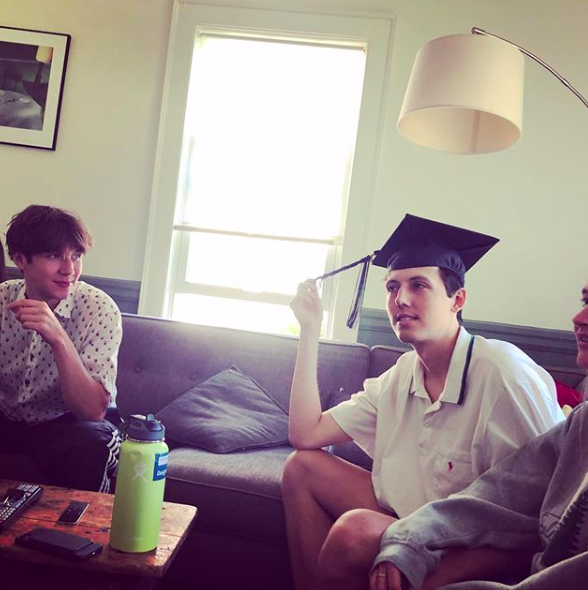 When the epidemic began in the US, Sam and Max returned home from school for a few months. In May, Sam graduated from college! Although Bates's ceremony took place online, it was still a poignant moment. Max, meanwhile, finished up his freshman year at NYU from home. We're proud of our unflappable sons.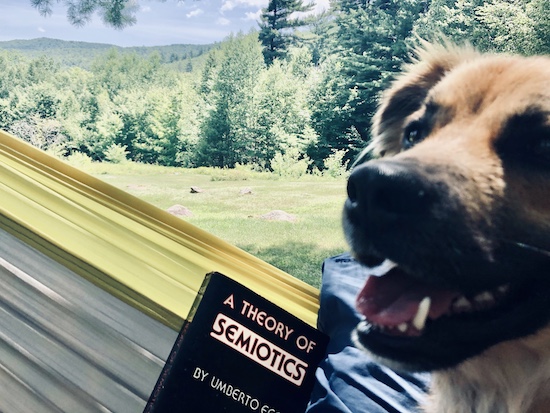 In July, we got away to a farm in New Hampshire for a week — a blissful respite. Tito and I spent lots of time reading in a hammock.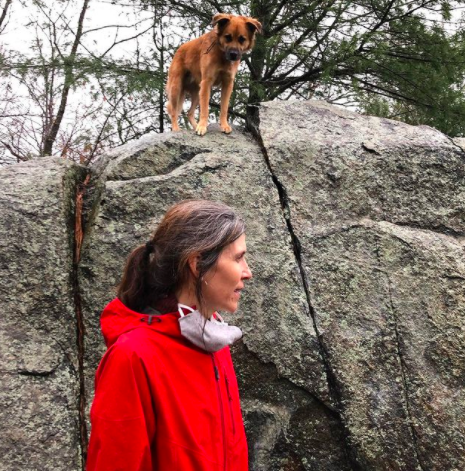 Now, Max is back at school in NYC, and Sam and his girlfriend Kayla are working and living in Missoula, Mont. Susan and Tito and I, meanwhile, have become expert at avoiding humankind at Massachusetts' more desolate parks and beaches.
***
On to 2021…
MORE HYPOCRISY: 2010 | 2011 | 2012 | 2013 | 2014 | 2015 | 2016 | 2017 | 2018 | 2019 | 2020 | 2021 | 2022 | 1Q2023 | 2Q2023 | 3Q2023 | 4Q2023.