Hypocrite Idler (2011)
By: Joshua Glenn
January 2, 2012
To idle is to work on meaningful and varied projects — and also to take it easy. (Like Nas, "I used to hustle/Now all I do is relax and strive.") If you're interested in my 2011 projects, please keep reading; otherwise, don't! The title of this series of posts refers to this self-proclaimed idler's inability to take it easy.
MORE HYPOCRISY: 2010 | 2011 | 2012 | 2013 | 2014 | 2015 | 2016 | 2017 | 2018 | 2019 | 2020 | 2021 | 2022 | 1Q2023 | 2Q2023 | 3Q2023 | 4Q2023.
***
WAGE SLAVE'S GLOSSARY
In 2011, Biblioasis published my book The Wage Slave's Glossary. This glossary of over 200 terms interrogates not only office jargon (from Bandwidth to Telecommuting) but labor-related slang and workplace terminology (from After-Dinner Man to Workbrickle) used to naturalize wage slavery from the dawn of industrial capitalism to the present day. Mark Kingwell's brilliant philosophical introduction to the book criticizes the "work idea" itself, and its corollaries — including bureaucracy and bullshit. The WSG, a sequel to The Idler's Glossary (2008), is designed and wittily illustrated (as was the IG) by the cartoonist Seth.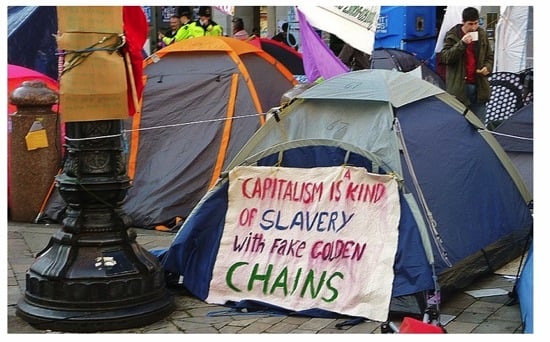 In her October 16 "Inside the [Bestseller] List" column (posted to the NYTBR website on Oct. 7th), the New York Times Book Review's Jennifer Schuessler suggests that Occupy Wall Street protesters "might want to pick up Joshua Glenn and Mark Kingwell's Wage Slave's Glossary, a nifty pocket-size volume … spotted on the [library] shelves in Zuccotti Park."
For WSG news, reviews, and more info, click here. Kingwell and I discuss wage slavery here.
***
KER-PUNCH! — THE IPHONE APP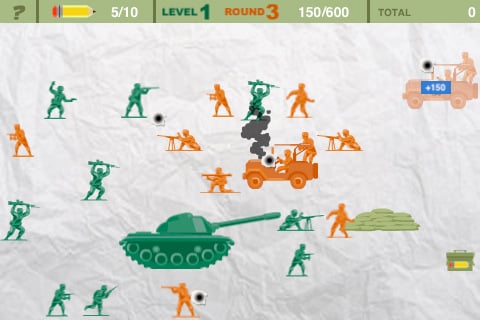 In 2011, I produced and co-designed the iPhone brainteaser app Ker-Punch!. The app — which is based on a pencil-and-paper game that I used to play in the back of the classroom at Boston Latin School — was co-designed and illustrated by Rick Pinchera. Kit Buckley was responsible for programming and sound design.
***
UNBORED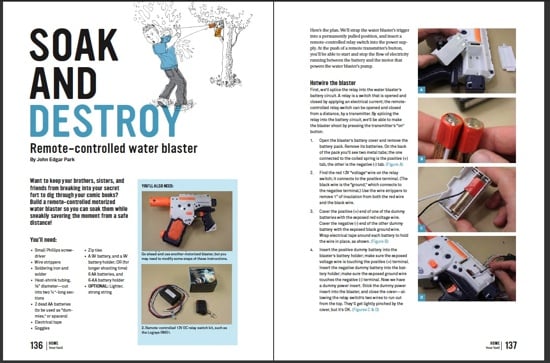 In 2011, Elizabeth Foy Larsen and Tony Leone and I completed a 352-page book of activities and information for kids aged 8-13 and their parents. Titled Unbored, the book will be published by Bloomsbury in October 2012. The book is illustrated by Mister Reusch and Heather Kasunick.
Contributors to Unbored include: Joe Alterio, cartoonist and founder of Robots + Monsters; Colin Beavan, author of the book and the subject of the documentary No Impact Man; Ginia Bellafante, staff writer at the New York Times; Deb Chachra, a professor at the Franklin W. Olin College of Engineering; Helen Cordes, editor of New Moon Girls magazine; Chris Dahlen, editor-in-chief of the videogames and culture magazine Kill Screen; Matthew De Abaitua, author of The Art of Camping: The History and Practice of Sleeping Under the Stars; Mark Frauenfelder, editor-in-chief of Make magazine, and founder of the popular Boing Boing blog; Flourish Klink, Chief Participation Officer of the Alchemists Transmedia Storytelling Co.; Geoff Manaugh, author of BLDGBLOG and The BLDGBLOG Book; John Edgar Park, a CG supervisor at DisneyToon Studios, and the host of Make:television; Bre Pettis, CEO and co-founder of MakerBot Industries and co-founder of Brooklyn's hacker space, NYCResistor; Jeff Potter, author of Cooking for Geeks; Jean Railla, author of Get Crafty: Hip Home Ec; Douglas Rushkoff, author of Media Virus, Life Inc, and Program or Be Programmed; Anindita Basu Sempere, executive director of The Writing Faculty, an online tutoring company; cartography and navigation expert Chris Spurgeon; Kio Stark, author of Follow Me Down, and a teacher at NYU's graduate Interactive Telecommunications Program; Jay Walljasper, author of The Great Neighborhood Book and All That We Share: A Field Guide to the Commons; and Jessamyn West, author of Without a Net: Librarians Bridging the Digital Divide and moderator of the massive group blog MetaFilter.
***
SLATE SERIES
In December 2011, Slate.com launched a forthcoming series of posts by Elizabeth Foy Larsen and yours truly about raising middle-schoolers. The first installment of the series is titled "Mommy, What's a Ho? How to find good hip-hop songs for your kids to listen to."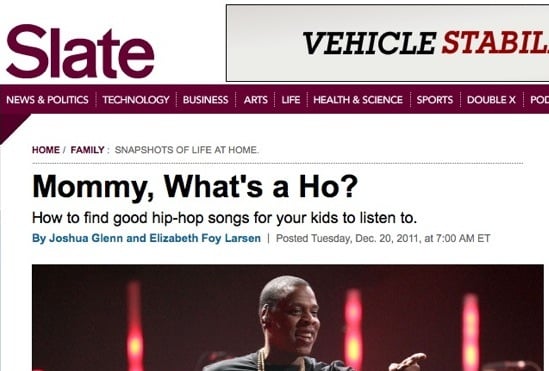 ***
HILOBROW
I am editor-in-chief of HiLobrow. Here's a wrap-up of what HILOBROW accomplished in 2011.
I edited the following HiLobrow series, among others:
A series (4CP Friday), in which the following guest curators detected uniquely meaningful patterns (Grids! Creeps! Resolution! Monsters! Sins! White eyes! Shadows! Effacement! God's wings!) within John Hilgart's amazing 4CP collection of comic-book details: Joe Alterio, Matthew Battles, Deb Chachra, Scott Edelman, Danny Fingeroth, Joshua Glenn, John Hilgart, Chris Lanier, Dan Nadel, Annie Nocenti, Kristin Parker, Lynn Peril, Eric Reynolds, Greg Rowland, David Smay, Matthew Specktor, Dan Wagstaff, and Rob Walker.
Dozens of new HiLo Hero posts, written by contributors Alix Lambert, Lynn Peril, Gary Panter, Peggy Nelson, Mimi Lipson, Chris Lanier, Deb Chachra, Tor Aarestad, Luc Sante, Brian Berger, Greg Rowland, David Smay, Adrienne Crew, Tim Carmody, Franklin Bruno, Joshua Glenn, Mark Kingwell, Jason Grote, Patrick Cates, Tom Nealon, Tosh Berman, Kio Stark, Adam McGovern, Amanda French, Barbara Bogaev, and Mike Fleisch.
*
And I wrote the following HiLobrow posts, among others:
***
SIGNIFICANT OBJECTS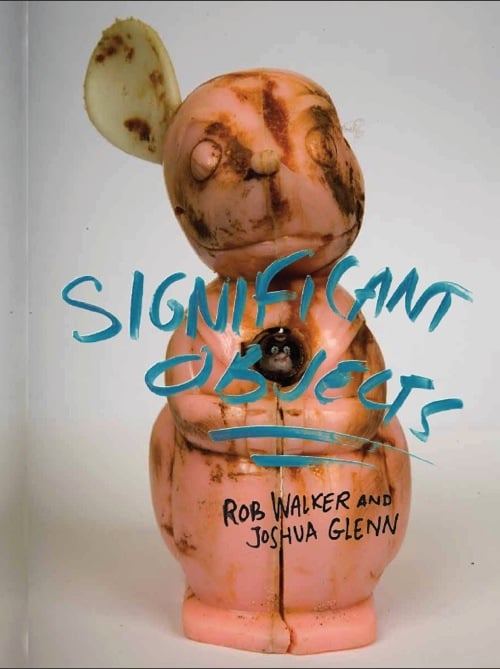 Background: Significant Objects is a literary and anthropological experiment, conducted by Rob Walker and yours truly, the first two phases of which ran from July 2009 through October 2010. The project auctioned off thrift-store objects via eBay; for item descriptions, short stories purpose-written by over 200 contributing writers, including Meg Cabot, William Gibson, Ben Greenman, Sheila Heti, Neil LaBute, Jonathan Lethem, Tom McCarthy, Lydia Millet, Jenny Offill, Bruce Sterling, Scarlett Thomas, and Colson Whitehead, were substituted.
In 2011, Walker and I co-edited a collection of 100 object-oriented stories that will be published by Fantagraphics in April 2012. The book, which is designed by Jacob Covey, and which features an analysis of the experiment's results and multiple infographics, can be pre-ordered now.
ALSO: In 2011, we redesigned the SO website to reflect its now-archival status. And Rob Walker hosted a Significant Objects event at the Museum of Modern Art.
***
SEMIONAUT
I continue to co-edit Semionaut, an international website devoted to semiotic cultural and brand analysis that I cofounded in 2010 with Malcolm Evans. Semionaut added new contributors in 2011; its current roster of semioticians hails from Australia, Balkans, Brazil, Bulgaria, Canada, China, Estonia, France, Germany, India, Japan, New Zealand, Poland, Russia, Saudi Arabia, Sweden, the UK, and the US.
My 2011 Semionaut posts include: Enter the Samurai, Semionauts at Work, Semiotic Visions, and Boomer Iconicity.
***
HILOBOOKS
In 2011, I began work on another HiLoBooks project: publishing new editions of six Radium Age science fiction novels, via Richard Nash's Cursor. Here's a sneak peek at the second title in the series, which will be published in June.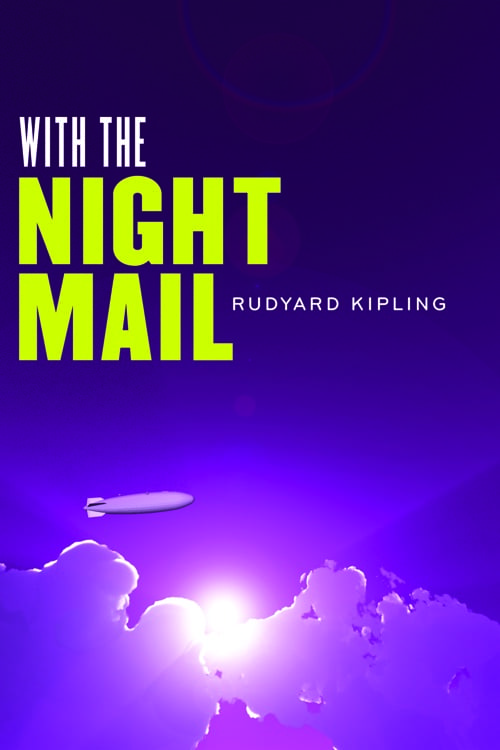 With the Night Mail, A Story of 2000 A.D. and "As Easy As A.B.C.": Two Yarns About the Aerial Board of Control by Rudyard Kipling. [978-1-935869-52-8] Introduction by Matthew De Abaitua, author of the science fiction novel The Red Men.
Series cover illustrations by Michael Lewy. Series cover designs by Tony Leone.
More info coming soon. Stay tuned!
***
SXSW

In 2011, THE SECRETS AND SURPRISES OF DIY PROMOTION panel was accepted for the 2012 SXSW Interactive Festival. Organized by Jeff Potter (Cooking For Geeks) and moderated by Anindita Basu Sempere (executive director of The Writing Faculty), the DIY PROMOTION panel will explore the cross-genre "meta rules" of promoting your projects and work. In addition to those just mentioned and yours truly, Laura Fitton, CEO of the social business consultancy oneforty, will be on the panel.
***
TAKING IT EASY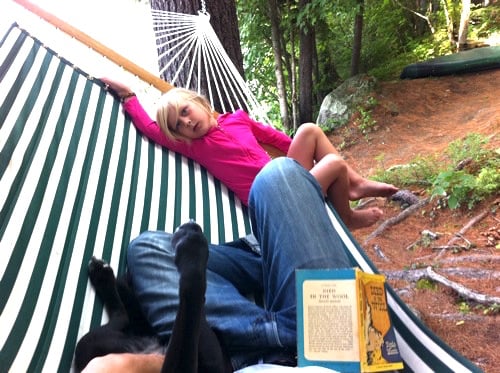 Also in 2011: Raising children, managing the Hermenautic Circle (a secretive online community), writing semi-scholarly essays (for Cabinet magazine and elsewhere), and other purely pleasurable activities.
***
I earn a living as a freelance cultural and brand semiotic analyst. Doing business as KING MIXER (an LLC launched in 2011), I consult to marketing and communications consultancies, advertising agencies, brands and institutions in the US, Canada, and (in the case of Space Doctors and Greg Rowland Semiotics) the UK.
***
MORE HYPOCRISY: 2010 | 2011 | 2012 | 2013 | 2014 | 2015 | 2016 | 2017 | 2018 | 2019 | 2020 | 2021 | 2022 | 1Q2023 | 2Q2023 | 3Q2023 | 4Q2023.