This page lists my 100 favorite adventures published during the cultural era known as the Oughts (1904–1913, according to HILOBROW's periodization schema). Although it remains a work in progress, and is subject to change, this BEST ADVENTURES OF THE OUGHTS list complements and supersedes the preliminary "Best Oughts Adventure" list that I first published, here at HILOBROW, in 2013. I hope that the information and opinions below are helpful to your own reading; please let me know what I've overlooked.
— JOSH GLENN (2019)
*
JOSH GLENN'S *BEST ADVENTURES* LISTS: BEST 250 ADVENTURES OF THE 20TH CENTURY | 100 BEST OUGHTS ADVENTURES | 100 BEST RADIUM AGE (PROTO-)SCI-FI ADVENTURES | 100 BEST TEENS ADVENTURES | 100 BEST TWENTIES ADVENTURES | 100 BEST THIRTIES ADVENTURES | 75 BEST GOLDEN AGE SCI-FI ADVENTURES | 100 BEST FORTIES ADVENTURES | 100 BEST FIFTIES ADVENTURES | 100 BEST SIXTIES ADVENTURES | 75 BEST NEW WAVE SCI FI ADVENTURES | 100 BEST SEVENTIES ADVENTURES | 100 BEST EIGHTIES ADVENTURES | 75 BEST DIAMOND AGE SCI-FI ADVENTURES | 100 BEST NINETIES ADVENTURES | NOTES ON 21st-CENTURY ADVENTURES.
Please visit the HiLoBooks homepage; you'll find Amazon links for all of our Radium Age series.
---
OUGHTS ADVENTURE
---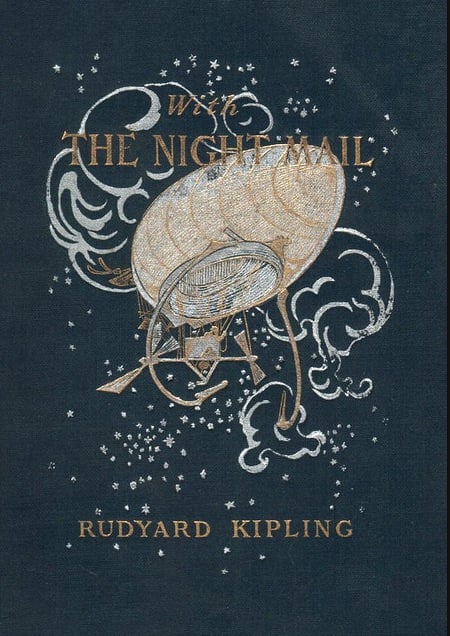 Adventure-wise, the Oughts struggled at first to escape the shadow of the 1894–1903 decade, during which H.G. Wells gave us The Island of Doctor Moreau and The Invisible Man and The War of the Worlds and The Time Machine, Bram Stoker Dracula, Jack London The Call of the Wild, Arthur Conan Doyle The Hound of the Baskervilles, Joseph Conrad Heart of Darkness, L. Frank Baum The Wonderful Wizard of Oz, and Anthony Hope The Prisoner of Zenda. A transitional era from the 19th to the 20th Centuries; what rough beast was a-borning? By 1912, a wild new adventure sub-genre — Radium Age science fiction (a term I coined; I've written elsewhere about sf's Radium Age) — had made its mark. Also, John Buchan's Prester John was the first hint of what early-20th Century adventure would look like. Plus: Tarzan!
---
1904
---
The first year of the Oughts! We find strong traces of the Eighteen-Nineties (1894–1903), here: L. Frank Baum, E. Nesbit, and George Barr McCutcheon serve up sequels, this year, though all of them — with the exception of Verne, alas — are at the top of their game. Jack London, Joseph Conrad, J.M. Barrie, Winston Churchill, and Selma Lagerlöf — all of whom honed their chops in the 19th century — are also doing fiune work. (Jules Verne and H.G. Wells, who published The Food of the Gods in 1904, are — alas — in decline, at this point.) G.K. Chesterton, however, introduces something new: Radium Age science fiction!
J.M. Barrie's fantasy adventure Peter Pan. Peter Pan began as a play, which debuted in London in 1904; the author then developed it into a novel, which was published in 1911. In both versions, the titular character — Peter Pan, the fearless, innocent, conceited, heartless boy who wouldn't grow up — eavesdrops on the bedtime stories told by Mrs. Darling to her children Wendy, John and Michael. Discovered by Wendy, Peter invites her to fly with him to Neverland to be a mother to his gang, the Lost Boys. Wendy and her brothers fly to Neverland — narrowly avoiding disaster — then accompany Peter and the Lost Boys on various escapades… such as rescuing the princess Tiger Lily from the evil Captain Hook and his pirates. Wendy begins to miss her parents, but before she can take her brothers and the Lost Boys back to England, she is kidnapped by Hook. Peter's fairy, Tinker Bell, meanwhile, sacrifices herself by drinking poison intended for Peter. (In the play's most famous moment, Peter turns to the audience and begs those who believe in fairies to clap their hands.) Will Peter rescue Wendy and the others? And if he succeeds, will they stay with him in Neverland? Fun facts: Walt Disney obtained the animation rights to Peter Pan in 1935, but the movie wasn't completed until 1953. There have been several musical productions of the play starring Mary Martin, Sandy Duncan, and Cathy Rigby as Peter Pan. As for the various live-action movie adaptations, the only one I like is Paramount's 1924 silent movie starring Betty Bronson.

*

Jules Verne's sci-fi adventure The Master of the World. In this sequel to Verne's 1886 adventure Robur the Conqueror, FBI(-ish) Chief Inspector Strock arrives in North Carolina to investigate what appears to be an imminent volcanic eruption. Meanwhile, a supercar is spotting traveling at 120 miles per hour; and a speedboat/submarine is glimpsed in the waters off New England. Aha! The brilliant inventor Robur is back, and this time he has invented a ten-meter long multi-purpose vehicle, The Terror. Determined to have it for military purposes, the feds first attempt to buy the machine, then attack Robur. With a captive Strock aboard, Robur escapes in The Terror over Niagara Falls, then challenges God by heading into a Caribbean thunderstorm… at which point his amazing craft is shattered by lightning. Fun fact: Is this one of Verne's best novels? No! But it demonstrates the context from which Radium Age science fiction emerged. Here we see one of the genre's pioneers, at the end of his career (and life), questioning man's ability to use science and technology to benefit humankind.

*

L. Frank Baum's Oz fantasy adventure The Marvelous Land of Oz (ill. John R. Neill). In the first sequel to the bestselling The Wonderful Wizard of Oz (1900), an orphan named Tip cobbles together a wooden scarecrow of sorts, with a pumpkin head — in order to startle his guardian Mombi, a cruel witch. Mombi uses a life-giving powder to animate "Jack Pumpkinhead," thus introducing one of L. Frank Baum's great characters. Tip steals the powder, animates a wooden sawhorse for Jack to ride, and flees for his life before he's transformed into a garden ornament. Baum wrote The Marvelous Land of Oz with a stage production in mind, hence Tip's encounter with General Jinjur and her chorus line-like female army… who are headed to the Emerald City to depose the Scarecrow. During the ensuing chaos, Tip and Jack help the Scarecrow flee; they head to the castle of the Tin Woodman, who now rules the Winkie Kingdom. Jinjur recruits Mombi to help stop the counter-revolution, so Tip and his friends must recruit more unlikely comrades — including Mr. Highly Magnified Woggle-Bug, Thoroughly Educated, and a field-mouse army. In the end, the good witch Glinda informs the counter-insurgents that the rightful ruler of Oz is Ozma… a princess who'd been turned into a boy! But what's become of her? Fun facts: Elements from The Marvelous Land of Oz were incorporated into the 1985 movie Return to Oz — whose stop-motion animation (by Will Vinton) and animatronics are, at times, truly terrifying.

*

E. Nesbit's children's fantasy adventure The Phoenix and the Carpet. Nesbit's writing is extraordinary, because: she is drily witty, in a way that makes her writing as entertaining to adults as to children; she was politically progressive, so there's not quite as much to cringe at as we find in her contemporaries' writing; and her conception of how magic and the everyday world might interact — the brilliant idea that magic has strict rules which need to be puzzled out, painfully — would prove influential on everyone from P.L. Travers to Edward Eager, C.S. Lewis, Diana Wynne Jones, and J.K. Rowling. Here, siblings Cyril, Anthea, Robert, and Jane, whom we first met in Five Children and It (1902), discover a flying carpet and an ancient Phoenix — a magnificent, vain creature which expects to be worshipped by modern Londoners. Over the course of several adventures, the children wear out the carpet's fabric — which causes it to malfunction, entertainingly. There's a burglar, a buried treasure, and a church jumble sale that goes entertainingly awry. Will the children figure out the best possible use for the carpet before it's too late? Fun facts: The final installment in the Psammead series is The Story of the Amulet (1906). I'm also a fan of Nesbit's Bastable series, her House of Arden series (including 1908's The House of Arden), and her other children's novels — including The Railway Children (1906) and The Enchanted Castle (1907).

*

Poster from the 1919 movie adaptation

Selma Lagerlöf's occult thriller Herr Arnes penningar (English title, The Treasure). In this Nordic-noir novella, when three brutal robbers invade and rob a wealthy household in Solberga, a town near Stockholm, Sweden, only one member of the family, the adopted orphan Elsalill, survives the massacre. She desires revenge — but as far as anyone knows, the robbers were killed when their sled broke through the surface of the frozen waterways leading to the ocean. Elsalill falls in love with Sir Archie, a wealthy soldier of fortune who arrives in town with two companions shortly after the robbers vanish; however, the ghost of her foster sister intercedes in their romance. Furthermore, Elsalill's ghostly companion begins to provide clues regarding the true identities and whereabouts of the murderous robbers. It's like a detective novel crossed with a Scandinavian saga — plus a ghost story. It's very atmospheric and gloomy, with bloody footprints, raging blizzards, ships unable to break through uncannily thick ice, and mounting tension — which ends in a final act of violent self-sacrifice. Plus, there's a dog, Grim, who knew what was going on the entire time. Fun facts: Adapted in 1919 by Mauritz Stiller as a movie, Herr Arnes pengar, starring Richard Lund, Hjalmar Selander, Concordia Selander, and Mary Johnson. In 1909, Lagerlöf would become the first female writer to win a Nobel Prize.

*

Winston Churchill's frontier adventure The Crossing. When he hears that his father, a frontiersman, has been killed, twelve-year-old David Richie runs away from a comfortable life in Charleston — and heads for the wilds of Kentucky. The book's title refers to the great movement of European settlers from east to west, across the American continent; our young protagonist's journey, which takes place during the Revolutionary War, is emblematic of that epic migration. David makes it through the Cumberland gap — the key passageway, for pioneers, through the lower central Appalachians — only to discover that the British are encouraging Indian raids against Kentucky settlers. So he enlists as a drummer boy under George Rogers Clark — a real-life character, leader of the Kentucky militia — in a campaign to weaken British influence in the Northwest Territory. In the second part of the book, a grown-up David, who is now studying law, is reunited with his foster family… and must rescue his childhood companion, Nick, from a madcap scheme by some Kentuckians to capture New Orleans, from Spain, for the newly formed United States. Daniel Boone, John Sevier, Andrew Jackson, and other now-iconic Americans all show up. Fun facts: Winston Churchill was an American novelist, from Missouri; he was not related to the British statesman. The Crossing is considered his best novel. Churchill's earier novel, Richard Carvel (1899), was a massive best-seller.

*

George Barr McCutcheon's Ruritanian adventure Beverly of Graustark. In this sequel to Graustark: The Story of a Love Behind a Throne (1901), which was set in the fictitious Eastern European principality of Graustark, Prince Gabriel — villain of the earlier novel — escapes from prison and recaptures the throne of Dawsbergen, Graustark's southern neighbor. Gabriel's brother, the handsome and good Prince Dantan, disguises himself and goes into hiding; meanwhile, Dawsbergen and Axphain (Graustark's northern neighbor) scheme to invade Graustark. All of this is the background to a romance story about Beverly, an American southern belle who follows her friend, Graustark's princess, home for the summer. En route to the capital city, Edelweiss, Beverly is lost in the mountains and rescued by Baldos, a dashing and gallant bandit chief; the section of the novel in which the witty, confident Beverly wanders in the wilderness with the bandits is particularly fun. As with McCutcheon's first Graustark yarn, there are thrills and chills aplenty, political intrigue, and a surprise twist at the end. Fun facts: Adapted as a 1926 silent romantic comedy starring Marion Davies. Subsequent Graustark series installments include Truxton King (1909) and The Prince of Graustark (1914). McCutcheon is today best remembered for his 1902 novel Brewster's Millions, which was memorably adapted as a Richard Pryor/John Candy joint in 1985.

*

Joseph Conrad's treasure-hunt adventure Nostromo: A Tale of the Seaboard. Charles Gould owns an important silver-mining concession near the port of Sulaco, in the western province of Costaguana, a fictional South American country that Conrad seems to have modeled on Colombia. Fed up with Costaguana's never-ending cycle of tyranny and revolution, Gould uses his wealth to support the military dictator Ribiera. When this leads to even more chaos, Gould orders his influential and incorruptible head longshoreman, the Italian expat Nostromo, to smuggle a shipload of silver out of the country — in order to keep it out of the hands of the revolutionaries' General Montero. The silver ends up buried on a deserted island, guarded by a young journalist, Martin Decoud; Gould and everyone else, however, believe that the treasure has been lost. Nostromo heads back to Sulaco, where he daringly helps save the town's powerful leaders from the revolutionaries. Afterwards, consumed by resentment — because he is not admitted into Sulaco's elite circles, despite his exploits, Nostromo decides to recover the hidden silver… but what has become of Decoud? Will Nostromo ever attain his heart's true desire? Or will forces beyond his control forever frustrate him? Fun facts: Serialized in 1904, in the London magazine T.P.'s Weekly, Nostromo is now considered one of the best English-language novels of the 20th century. F. Scott Fitzgerald once said, "I'd rather have written Nostromo than any other novel."

*

G.K. Chesterton's Radium Age sci-fi adventure The Napoleon of Notting Hill. Before Francis Fukuyama's 1989 essay "The End of History?" posited that the universalization of Western liberal democracy may signal the endpoint of humanity's sociocultural evolution, G.K. Chesterton's first novel described a stultifying, Wells-esque utopian world order — in the year 1984 — where religion has been banished, and violence is unknown, but at the cost of particularism, creativity, and progress. So bored are the British that they randomly select Auberon Quin — an eccentric prankster — as their king. Among other proto-Pythonesque provocations, Quin declares that each of London's neighborhoods will henceforth be an independent city-state, and requires their lord mayors to dress in medieval costumes. Most Londoners enjoy this game… but ten years later, when the other cities plan to build a road that passes through Notting Hill, 19-year-old patriot Adam Wayne foments a protest movement. Wayne, the titular Napoleon of Notting Hill, turns out to be a born military tactician, and soon enough an all-out conflict, featuring swords and halberds, has broken out between London's neighborhoods — prefiguring the 1981 Judge Dredd story "Block War." Chesterton doesn't gloss over the tragedy and stupidity of war… but ultimately, his point is that a healthy, vibrant society demands a little tragedy. Fun facts: The Irish revolutionary leader Michael Collins, who was 14 when the book was published, is known to have greatly admired The Napoleon of Notting Hill, which helped inspire his Irish nationalism. Also, it has been speculated that Orwell's Nineteen Eighty-Four, which is also set in a dystopian British utopia, takes place in that year as an homage to Chesterton's novel.

*

Jack London's philosophical sea-going adventure The Sea-Wolf. In this grown-up version of Kipling's Captains Courageous, an effete young intellectual — Humphrey van Weyden, whose favorite philosophers are Nietzsche and Schopenhauer — is rescued from a shipwreck in the San Francisco Bay by a brutal schooner captain, Wolf Larsen, who takes his unwilling passenger along on a seal-hunting voyage. Larsen is a quasi-Nietzschean cynic who believes in nothing but the pursuit of pleasure and the triumph of strength over weakness; he thoroughly enjoys browbeating "Hump" while forcing him to do menial work and learn how to defend himself. There are a few thrills: a mutiny attempt, during which Larsen singlehandedly fights half a dozen mutineers; a survival ordeal on an uninhabited island; a violent storm. And there is an unsatisfactory, distracting romance plot — which begins when Larsen also rescues a beautiful woman. But primarily, this is a novel of ideas in which London stress-tests such un-Nietzschean notions as the eternal soul and inherent good. Fun facts: Ambrose Bierce wrote, "The great thing [about The Sea-Wolf] is that tremendous creation, Wolf Larsen… the hewing out and setting up of such a figure is enough for a man to do in one lifetime." Rugged actors who have portrayed Larsen in film adaptations include: Noah Beery (1920), Edward G. Robinson (1941), Barry Sullivan (1958), Chuck Connors (1975), Charles Bronson (1993), Stacy Keach (1997), and Sebastian Koch (2009).
---
1905
---
Note that 1905 is, according to my unique periodization schema, the second year of the cultural "decade" know as the Nineteen-Oughts. The transition away from the Nineteenth Century begins to gain steam….
The years 1903 and 1904 were cusp years between the eras we think of as the Nineteenth Century and Oughts; by '05 the Oughts were fully underway, building steam as the era headed towards its 1908–1909 apex. In the best adventure novels of 1905, we find few relics of the Nineteenth Century.
Baroness Orczy's historical (18th c.) adventure The Scarlet Pimpernel. Set during France's post-Revolution Terror. Sir Percy Blakeney, the effete aristocrat who is secretly the daring Scarlet Pimpernel (or vice-versa), would inspire characters such as Zorro and Batman. "Is he in heaven, or is he in hell, that damned elusive Pimpernel?" Orczy would write numerous sequels, prequels, and spinoffs — including I Will Repay (1906), The Elusive Pimpernel (1908), Eldorado (1913), Lord Tony's Wife (1917), and The Triumph of the Scarlet Pimpernel (1922). Fun fact: British actor Leslie Howard starred not only in the 1934 film adaptation of this book but in the 1941 British anti-Nazi thriller "Pimpernel" Smith.

*

Rudyard Kipling's Radium Age science fiction adventure With the Night Mail. The book follows the exploits of an intercontinental mail dirigible battling the perfect storm. Between London and Quebec we learn that a planet-wide Aerial Board of Control (A.B.C.) now enforces a technocratic system of command and control not only in the skies but in world affairs. "A most remarkable little story," noted Norbert Weiner in The Human Use of Human Beings (1950). "It is rather a fascist picture which Kipling gives us." A follow-up story, "As Easy As A.B.C.," recounts what happens when agitators in Chicago demand the return of democracy. Fun fact: Both stories were serialized at HILOBROW and reissued in paperback by HiLoBooks, with a new Introduction by Matthew De Abaitua and Afterword by Bruce Sterling.

*

Edwin Lester Arnold's Radium Age science fiction adventure Lieut. Gullivar Jones: His Vacation. In this satirical, nightmarish, episodic update of Gulliver's Travels, Lieut. Gullivar Jones, an arrogant US Naval officer, travels to Mars (a jungle planet, not the desert planet of other Mars sci-fi) via magic carpet. There, he gains super strength and telepathic powers, and proceeds to stumble into and out of trouble. There is a war brewing between the beautiful, innocent, sophisticated Hither Folk and the barbaric, industrious Thither Folk; Gullivar fails to prevent the war, and flees back to Earth. He also attempts to claim a vast swath of Mars for himself, travels down a river of death in a powerfully macabre chapter, fails to outwit or defeat his enemies, and doesn't win the hand of beautiful Princess Heru. Fun fact: Arnold was best known in his own time for the 1890 fantasy novel The Wonderful Adventures of Phra the Phoenician. Note that Edgar Rice Burroughs's first John Carter novel was likely inspired by Lieut. Gullivar Jones; and the flying cities of Flash Gordon and other, later sci-fi, find their precusor here, in the city of Laputa. Reissued by Bison Frontiers of Imagination.

*

H. Rider Haggard's frontier/exploration adventure Ayesha, The Return of She. Taking place some 20 years after the events of Haggard's better-known adventure, She (1886–87), handsome Leo Vincey and his gargoyle-like companion Holly wander through Asia in search of Ayesha — who supposedly died in the earlier story. Though warned by a Buddhist monk that Ayesha may be a demon or fallen angel, they journey into remotest Tibet and discover a lost race descended from Alexander the Great's invading army of centuries before. The beautiful queen of this land falls in love with Leo, and her husband wants to kill the companions… but they press on, only to discover that Ayesha has been reincarnated into the body of a wizened old crone! And that's only the half of it.

*

Edgar Wallace's Just Men crime adventure Four Just Men. The prolific, semi-talented Wallace's first novel concerns gentlemen vigilantes — George Manfred, Leon Gonsalez, and Raymond Poiccart — who, in order to punish British evildoers who are beyond the reach of the law, recruit a fourth "just man." When the British Foreign Secretary decides to push through a law which will force political refugees to return to their countries of origin — a very timely topic, these days — they announce their intention to assassinate him. It's an odd twist on the murder mystery, since we know who the killers are… we're just waiting to find out how they do it, and whether they'll get away with it. (In this sense, it's reminiscent of, say Frederick Forsyth's The Day of the Jackal.) The police, the press, and the Foreign Secretary himself are portrayed three-dimensionally; if only Wallace's ~170 other novels (!) were as good as this one. With the possible exception of The Green Archer (1923) and The Dark Eyes of London (1924), I'm not sure that the handful I've read were. Fun facts: Followed (of course) by five sequels, including The Council of Justice (1908) and The Just Men of Cordova (1918); and it was adapted as a 1939 film about British WWI veterans working secretly against enemies of the country. As an advertising ploy, Wallace offered cash prizes to readers who could work out the mystery's solution; the project was financially mismanaged (for one thing, Wallace had failed to make clear that there could only be one winner), and he went bankrupt.

*

Jules Verne's Robinsonade The Lighthouse at the End of the World. Published posthumously, Verne's novel is set in the South Atlantic during the mid-19th century. Pirates attack an isolated lighthouse at the southern tip of Argentina, killing all but one lighthouse keeper, Vasquez, who must survive by his wits for several months. When an American ship crashes on the island — because the pirates put out the lighthouse's light — Vasquez teams up with the shipwreck's sole survivor in order to exact revenge upon the pirates. Fun fact: I'd be willing to bet that Andrew Garve's 1963 crime adventure The Sea Monks was inspired by (ripped off from?) Verne's novel.

*

L. Frank Baum's Ruritanian adventure The Fate of a Crown. In the mold of Anthony Hope's 1894 novel, The Prisoner of Zenda, the Wizard of Oz author here offers us political intrigue and romantic melodrama set in late 19th century Brazil. Robert, a young American, travels to Brazil in order to become secretary to a wealthy man who has devoted himself to the republican struggle against the Brazilian emperor. But who can he trust? He falls in love with the sister of the emperor's minister of police; he suspects his employer's own daughter; and he must track down an emerald ring that opens a secret vault! Fun fact: Already famous for his children's books, Baum wrote this and other adult-oriented adventures under the nom de plume Schuyler Staunton.

*

Leopoldo Lugones's military adventure stories La Guerra Gaucha.. Lugone, an Argentine poet and journalist, tells stories about the guerrilla war fought from 1810–1818 by Argentine patriotic forces against royalist forces loyal to the Spanish crown. The book is written in gaucho (cowboy) slang of the time. Fun fact: The 1942 movie adaptation, also titled La Guerra Gaucha (d. Lucas Demare), is considered a classic of Argentine cinema. Also: Lugones's son, Leopoldo Polo Lugones, would become the notorious chief of the Federal Police during the dictatorship of José Félix Uriburu.

*

Frances Hodgson Burnett's YA adventure A Little Princess. Not an adventure in the usual sense, but the book has its dramatic moments. Before leaving London for India, where he and a friend have become partners in a scheme to gain control of a diamond mine, Captain Crewe leaves his daughter, Sara, at Miss Minchin's exclusive boarding school. When Crewe is reported dead, Sara is left an orphan and pauper; Miss Minchin exiles her to the school's attic. Ram Dass, the Indian servant of a mysterious man next door to the school, takes pity on Sara. Meanwhile, her father's business partner is searching for her! Fun fact: Adapted in 1939 as a now-classic Shirley Temple movie. ALSO: HiLoBooks has serialized Burnett's 1915 YA adventure novel The Lost Prince.

*

Arthur Conan Doyle's crime adventure stories The Return of Sherlock Holmes. Includes "The Adventure of the Empty House," "The Adventure of the Norwood Builder," "The Adventure of the Dancing Men," "The Adventure of the Solitary Cyclist," and others. Fun fact: Doyle had killed off Sherlock Holmes in an 1893 story, "The Final Problem." Under intense pressure from fans, he revived Holmes in this collection — the first since 1893.
---
1906
---
Baroness Orzcy's Scarlet Pimpernel novel I Will Repay. The French Revolution is in full swing, and Juliette Marny and Citizen Paul Déroulède — a lawyer considered harmless to the Revolution — are in love. However, Juliette once promised her aristocrat father that she would avenge her brother's accidental death — in a duel — at the hands of Déroulède. Juliette now realizes that vengeance belongs to God… however, she has set into motion a plot that will end with Déroulède facing the guillotine! Déroulède, meanwhile, is plotting to help rescue France's Queen Marie Antoinette. Only Déroulède's friend, Sir Percy Blakeney, the guillotine-victim-rescuing Scarlet Pimpernel, can help them now. Readers agree that this is the silliest and most over-written Scarlet Pimpernel installment. However, if you like suspense, Orzcy never fails to deliver. Also, some readers admire Blakeney's message about true love: "To love is to feel one being in the world at one with us, our equal in sin as well as in virtue." Fun fact: The second Pimpernel book written, but chronologically third — after Sir Percy Leads the Band and before The Elusive Pimpernel. The title is from Romans 12:19: "Vengeance is mine; I will repay, saith the Lord."

*

Selma Lagerlöf's children's adventure Nils Holgerssons underbara resa genom Sverige (The Wonderful Adventures of Nils). Asked by Sweden's national teacher's association to write a children's geography book, Lagerlöf invented a naughty boy, Nils Holgersson, who is transformed into a tomte — a brownie, or gnome — and takes flight on the back of a goose. Nils and the goose travel from one Swedish province to another, observing their natural characteristics and economic resources (city life and farm life, landscape, seasons and passing of time, animals and habitats, farm animals; birds, trees and plants), and performing random acts of kindness. None of which is as didactic as it may sound — in fact, it's poetic. There are close calls with foxes and bears, and Nils learns lessons about courage, perseverance, and kindness. Robert Lawson's excellent The Fabulous Flight is a comical version of Lagerlöf's story, it now occurs to me. Fun fact: Lagerlöf was the first female writer to win the Nobel Prize in Literature. The Wonderful Adventures of Nils is a beloved Swedish classic; a picture of Nils and the goose appears on Sweden's 20 krona note.

*

B.M. Bower's Western story Chip of the Flying U. This is a charming Western — romantic, humorous, easy-going, authentic in its details — but perhaps not exactly an adventure. Oh, well — you can't have everything. Here we first meet the "happy family" of cowboys at Montana's Flying U ranch. Chip is a gifted artist, who comes into conflict with Della Whitmore, a self-reliant doctor from back East — who "can shoot a coyote, laugh off a hazing, doctor a horse, and turn cowboys into pediatric orderlies' — when she takes credit for one of his paintings. Later, she credits him for the work… and he saves her from a runaway horse. Della is a tough cookie, who introduces herself by shooting a marauding coyote. Chip falls in love with her, but he doesn't realize it for a while. Della fixes his horse's leg when he thought he'd have to shoot it, though… Fun fact: Prolific writer Bertha Muzzy Bower, who grew up in Montana's Big Sandy region, was the first woman to gain national fame as the author of Western stories. Chip of the Flying U was first serialized in 1904, in Popular Magazine. It was adapted as a movie four times, one starring Tom Mix and another Hoot Gibson.

*

Arthur Conan Doyle's knightly adventure Sir Nigel. This prequel to Conan Doyle's The White Company (1891) is set during the early phase of the Hundred Years' War — a series of 14th- and 15th-century conflicts between rival English and French dynasties. Impoverished but insanely chivalrous nobleman Nigel Loring is made squire to Sir John Chandos. He and his attendant, Samkin Aylward, head to France to seek their fortunes; Nigel promises his lady-love, Mary, that he will peform three deeds of honor before he returns. En route to Calais, Nigel intercepts a French spy — then, as a point of honor, intercedes with King Edward III to save the man's life. After recovering from his wounds, Nigel is sent on an expedition to Brittany under the command of Sir Robert Knolles; during a battle with a Spanish fleet in the Straits of Dover, he assists the king's son (Edward, the Black Prince). In France, Samkin is captured by a brutal robber baron, so Nigel and others must penetrate and capture the baron's castle. All of which is merely prelude to a thinly veiled retelling of the Combat of the Thirty, one of the most famous passage of arms in the annals of chivalry. Will Nigel be knighted? Fun fact: Nigel Loring is loosely based on the historical knight Neil Loring.

*

Jack London's atavistic adventure Before Adam. Big Tooth, a hominid Australopithecine ancestor of ours, grows up in a primitive community of cave-dwellers, surrounded by other hominid tribes — some, who dwell in trees, are even more primitive; others, known as the Fire People, more advanced. He and his friend, Lop Ear, accidentally discover boating by falling into a river and catching onto a log; tools; even music and language. Desire for food and sex drive Big Tooth's every action. He battles his fellow hominids and a saver-toothed tiger; and searches for a mate. Big Tooth has no thought for the future; his life is nasty, brutish, and short. (Ringo Starr's movie Caveman is a slapstick version of this kind of thing; Jean M. Auel's Earth's Children books, which began to appear at exactly the same time as Caveman, are a middlebrow version.) Bizarrely, Before Adam is narrated — neutrally, without value judgments; in fact, the book can be read as a kind of illustration of Nietzsche's Genealogy of Morals and Darwinian proto-sociobiology — by a young boy capable of tapping into his "racial memories." Fun fact: Serialized in 1906 and 1907 in Everybody's Magazine. London's The Scarlet Plague, a 1912 post-apocalyptic novel, imagines humankind returning to this primitive way of life… amid the ruins of early 20th century civilization!

*

Rex Beach's Klondike adventure The Spoilers. On his way back to Nome, Alaska, on the first ship of the season, prospector Roy Glenister defends Helen, a beautiful young woman, from some thugs. She is the niece of Arthur Chester, newly appointed as the Alaska Territory's first federal judge — the law is coming to the wild northern frontier. Or is it? Back in Nome, Glenister and a number of other miners are dispossessed of their claims; a crooked politician, Alexander McNamara, has Judge Chester and the federal marshal under his thumb, and he arranges to have himself appointed receiver of all the stolen mining claims. Helen's affections are torn between McNamara and Glenister. Glenister believes that she may be in on the conspiracy against the miners… and he begins to despair. Fun fact: Beach spent a number of years in the Klondike. The Spoilers is based on the author's observations of corrupt politician Alexander McKenzie during the Nome Gold Rush. It was one of the year's best-selling novels.

*

Edith Nesbit's children's fantasy adventure The Story of the Amulet. When Cyril, Anthea, Robert, and Jane — the four older kids from Nesbit's earlier books Five Children and It and The Phoenix and the Carpet — purchase half an Egyptian amulet from a London junk shop, they discover that they can travel through space and time, in search of the amulet's missing half. They meet Julius Caesar on the shores of Gaul; visit the lost continent of Atlantis; sail aboard a ship to "the Tin Islands" (ancient Cornwall); and bring to London the Queen of Babylon — who marvels at how badly the slaves [working people] appear to be treated. (C.S. Lewis's Jadis-in-London scene, from The Magician's Nephew, is an homage.) This last installment in Nesbit's Psammead trilogy isn't the best — but it's still extraordinary, because of Nesbit's deep sympathy with the way that children think and perceive, her dry wit (which adult readers will appreciate), and the way she always makes magic's laws a puzzle to be solved. The book is marred, alas, by anti-Semitism… and, perhaps, by a bit of Fabian preachiness. Fun fact: When the children visit a British utopian social order, in the far future, they discover that H.G. Wells is venerated as a prophet. Nesbit and Wells were friends; in a funny letter from the period, Nesbit recounts that Wells mansplained time travel to her, which is why she pokes a bit of fun at him in this chapter.

*

Rudyard Kipling's children's story collection Puck of Pook's Hill. Not really a novel, and only partially an adventure; but it's a book I really enjoyed, as a an adolescent browsing a summer house's dusty bookshelves, and it left a lasting impression. Two children living in England's East Sussex district meet Puck, the mischievous elf from English folklore (and from A Midsummer Night's Dream); he describes himself as "the oldest Old Thing in England." Puck plucks characters out of Britain's history to tell their stories to the children; and he tells them stories himself. To name a few: "Weland's Sword" takes place just before the Norman Conquest; "Sir Richard's Song" is a poem describing how a Norman invader adapted to English life; "The Knights of the Joyous Venture" describes a daring voyage to Africa made by Danes; "A Centurion of the Thirtieth" is the story of a Roman soldier born and stationed in Britain in the 4th century; and "On the Great Wall" describes the defence of Hadrian's Wall against Picts and Vikings. Fun fact: As in an E. Nesbit novel, here we find a pleasing irruption of magic and fantasy into quotidian, present-day life. Alas, we also find some anti-Semitism and jingoism.

*

Jack London's Klondike adventure White Fang. In this companion novel to London's Call of the Wild, a hybrid wolf-dog born in the frozen wilds of northwest Canada learns to kill or be killed. Our protagonist is White Fang — so named by Grey Beaver, an Indian who takes the cub in and raises him. Right from the beginning, the action is brutal — nature red in tooth and claw. White Fang's father is killed, his siblings starve, his mother first protects him and then rejects him. Grey Beaver is a harsh, uncaring master, and his other dogs, led by the fierce Lip-Lip, persecute the outsider; so White Fang grows up "the enemy of his kind" — a savage killer. He is purchased by Beauty Smith, a dog-fighter who pits White Fang against increasingly tough opponents… including wolves, a lynx, and a huge bulldog. When a gold hunter, Weedon Scott, purchases him from the dog-fighter, will White Fang at last be tamed?Fun fact: First serialized in Outing magazine, White Fang has been read as an allegory of humanity's (or, at least, the author's) progression from nature to civilization — a de-individualizing process that does violence to the soul, even as it makes contentment possible.

*

Edith Nesbit's YA adventure The Railway Children. I'm a huge fan of Nesbit's fantasy novels for young readers — the Psammead series, the House of Arden series, The Enchanted Castle, The Magic City — but I like her non-fantasy yarns, too. This one concerns three well-to-do children who are whisked out of their comfortable London life and into a life of relative penury in the country; their father, we discover, is in prison for a crime he did not commit. Roberta, Peter, and Phyllis — the girls prefer to be called Bobbie and Phil — wander the countryside, particularly along the railroad tracks, without the slightest bit of adult supervision, getting themselves into scrapes. They save a baby from a burning houseboat, aid a Russian immigrant who has lost his money and family, and — when a "landslip" covers the railroad tracks, risk their lives to stop the passenger train. Nesbit's protagonists, as always, are imperfect, quarrelsome, muddle-headed… and terrific. Fun fact: The Railway Children was adapted for screen several times. The 7-episode 1968 BBC series is considered one of the 100 best British TV programs ever made.
---
1907
---
Ernest Bramah's Radium Age sci-fi adventure The Secret of the League (original title: What Might Have Been). In this dystopian political thriller, written at a time when the Labour Party first emerged as a serious force in British politics, and when England was roiled by labor disputes and strikes, a democratically elected British Labour Party Government — which has improved working conditions, taxed the wealthy, and reduced military spending — is overthrown through the machinations of the League, a secretive upper-class cabal. The League has hoarded fuel oil; and it engineers a consumer strike against the coal industry — the sooty heart of the Labour Party. After a civil war, the League seizes power, dismantles trade unions, and institutes a "strong" non-parliamentary regime… all of which readers are supposed to applaud! Fun fact: Bramah was a popular author who created the characters Kai Lung and blind detective Max Carrados. Though he called Bramah a decent and kindly (if misguided) man, George Orwell's 1940 essay, "Predictions of Fascism", credits The Secret of the League with having predicted the rise of fascism.

*

L. Frank Baum's Radium Age science fiction/fantasy Ozma of Oz. The third Oz book, and the first in which we meet one of Baum's most delightful characters: "He was only about as tall as Dorothy herself, and his body was round as a ball and made out of burnished copper. Also his head and limbs were copper, and these were jointed or hinged to his body in a peculiar way, with metal caps over the joints, like the armor worn by knights in days of old." From a printed card attached to its neck, Dorothy learns that Tiktok is a "Patent Double-Action, Extra-Responsive, Thought-Creating, Perfect-Talking Mechanical Man Fitted with out Special Clock-Work Attachment. Thinks, Speaks, Acts, and Does Everything but Live." Though one of the earliest fictional appearances of true machine intelligence, Tiktok is not a free agent like his equally metallic, yet living new friend, the Tin Man — to whom he confides that "When I am wound up I do my du-ty by go-ing just as my ma-chin-er-y is made to go." Fun fact: Baum revisited this story for his 1913 musical, The Tik-Tok Man of Oz, in which Tiktok sings: "Always work and never play!/Don't demand a cent of pay!"

*

Joseph Conrad's espionage adventure The Secret Agent: A Simple Tale. A sardonic inversion of the espionage genre, set in 1886. Adolf Verloc, ostensibly an anarchist activist, is actually in the employ of an unnamed country (presumably Russia). He is ordered by this country's embassy to instigate a terrorist act against London's Greenwich Observatory. The idea is to force the government to crack down on emigré socialist and anarchist activists; back in the homeland, it seems, London's tolerance of these factions is leading to trouble. Verloc, who lives with his wife, Winnie, his mother-in-law, and Winnie's (apparently autistic) brother, Stevie. The plot is chaotic, and jumps back and forth in time. Who was killed in the bombing? Will the police investigation implicate Verloc? What has become of Stevie? The police are untrustworthy — but Conrad reserves his deepest scorn for the anarchist characters, some of whom are foolish, others narcissists. Fun facts: The victim of the bombing was inspired by the French anarchist, Martial Bourdin, who died in Greenwich Park when the explosives he carried prematurely detonated. Alfred Hitchcock's 1936 film, Sabotage, was loosely based on The Secret Agent; his film Secret Agent wasn't.

*

Meredith Nicholson's espionage adventure The Port of Missing Men. Written a few years prior to World War I, this cloak-and-dagger story presciently reveals the volatility of Serbia and the Balkan countries. The Austrian Archduke is dead; and his son and heir, Frederick Augustus, is also presumed dead. (If he shows up alive in Europe, the anarchists will surely assassinate him.) On her Grand Tour, American heiress Shirley Clairborne keeps bumping into John Armitage, a young American with a slight accent; the Bismarck-like Austrian statesman Von Stroebel seems to believe that Armitage is Frederick Augustus — who has forsaken his native land. When she returns home to Virginia, Clairborne encounters Armitage again — is he pursuing her? Is he a con man? Is he being pursued by a Serbian assassin? The only way to find out is to accompany Armitage to his ranch… in Montana, of all places. Fun facts: Meredith Nicholson was a politician, diplomat, and best-selling author from Indiana.

*

Theater poster

J.M. Synge's The Playboy of the Western World. OK, not a kiss-kiss-bang-bang adventure, but it's about a woman's longing for the remarkable and exciting as an antidote to the dreariness of everyday life; and the playwright's goal was to reveal to Irish audiences the fiery imaginativeness located in the speech patterns of rural Irish folk. The action is set in a pub on the wild coast of Mayo; the village is a dull place. Pegeen, daughter of the pub's owner, is engaged to respectable Shawn. Enter Christy Mahon, a young man on the run from the police because he's killed his father; Pegeen falls for him, and the whole town admires his spirit. In Act II, however, Christy's father shows up — he's not dead, only wounded. When Christy attacks his father again, will Pegeen and the townsfolk applaud him? Fun facts: The first performance of The Playboy of the Western World, at Dublin's Abbey Theatre in January 1907, sparked a riot. During subsequent performances, audience members hurled eggs and potatoes.

*

Gaston Leroux's detective adventure Le mystère de la chambre jaune (The Mystery of the Yellow Room; serialized 1907, 1908 as a book). An early classic in the mystery genre; in fact, this is one of the very first locked-room mysteries! Joseph Rouletabille is a Tintin-like figure: a journalist and amateur detective. He is sent to investigate a criminal case at the Château du Glandier. Mathilde Stangerson, adult daughter of the castle's owner, Professor Joseph Stangerson, was found beaten nearly to death in a room adjacent to his laboratory on the castle grounds, with the door locked from the inside! Mathilde recovers slowly but can make no useful testimony. The reader is provided with detailed diagrams and floorplans illustrating the crime scene; can we puzzle out a solution? Does it have something to do with Professor's Stangerson's research into "matter dissociation"? Does Mathilde know more than she's letting on? More attempts are made on Mathilde's life; each time the perpetrator appears to vanish. But how? Fun facts: First published in France in the periodical L'Illustration from September 1907 to November 1907.

*

Maurice Leblanc's crime adventure collection Arsène Lupin, gentleman-cambrioleur (Arsène Lupin, Gentleman Burglar). In this collection of eight linked stories, we first meet gentleman thief and master of disguise Arsène Lupin. (Lupin would become a beloved figure in French pulp fiction; he'd eventually be featured in 17 novels and 39 novellas.) In "The Arrest of Arsène Lupin," Bernard d'Andrèzy, a passenger on a ship to America, attempts to unmask Arsène Lupin, who has stolen a woman's jewels; but who is d'Andrèzy? In "Arsène Lupin in Prison," Lupin demands that a baron send him certain valuables, lest Lupin come and steal them; but he does so while he's in prison. And in "The Escape of Arsène Lupin," Lupin attempts to escape from prison via a complex stratagem in which he makes himself look like… a Lupin lookalike. Quel génie! Other stories: "The Mysterious Traveller," "The Queen's Necklace," "The Safe of Madame Imbert," "Sherlock Holmes Arrives Too Late," "The Black Pearl," and "Seven of Hearts." Fun facts: These stories were first published in the French magazine Je sais tout beginning in July 1905.

*

H. Rider Haggard's historical adventure Fair Margaret. In 1491, a year before Columbus would sail the ocean blue, Peter Brome, a gallant but impoverished ex-soldier in London, kills a soldier of the Spanish ambassador to England, who has manhandled the beautiful Margaret, daughter of a wealthy Jewish merchant. Spain's powerful Marquis d'Aguilar of Spain then kidnaps Margaret and takes her back to his country; Peter and Margaret's father pursue them. It's a rollicking, non-stop swashbuckler: Peter and Morella duel on board a sinking ship in the midst of a raging storm; there's a jousting match to the death; one of Columbus's ships plays a role in the action; oh, and they have to flee the Spanish Inquisition! Morella is a fine villain: lust-crazed, yet chivalrous and pious. He was traveling in England, as it turns out, on a secret mission for the Inquisition…. Fun facts: Serialized between November 1906 and October 1907 in a magazine with the excellent title of The Lady's Realm. Published in book form in 1907.

*

Edith Nesbit's fantasy adventure The Enchanted Castle. Gerald, Kathleen and James (Jerry, Cathy, and Jimmy) are enjoying their summer holiday near the fictional village of Liddlesby when they visit a mysterious castle. A beautiful princess is asleep in the garden, at the center of a maze — or is she just Mabel, the housekeeper's niece? Mabel shows the siblings a secret room filled with what appears to be treasure; there, they discover a magical ring. At first they think it's an invisibility ring; then, to their surprise, they discover that the ring can do anything at all — it's up to the wearer. (Is this where Tolkien got the idea, by the way?) They put the ring through its paces — for example, by helping a French schoolteacher find her long-lost love, catching a burglar, and bringing a brontosaurus statue to life. As with all Nesbit stories, the moral is: Be careful what you wish for. Unsentimental, humorous, idyllic, parent-free — this is fun Edwardian stuff. Fun facts: Adapted into a TV-miniseries by the BBC in 1979. The Enchanted Castle appeared in the midst of an outpouring of terrific Nesbit stories — including The Railway Children (1906), the Psammead series adventure The Story of the Amulet (1906), and the House of Arden series adventure The House of Arden (1908).

*

William Hope Hodgson's survival/horror adventure The Boats of the "Glen-Carrig". Although his masterpiece is The Night Land (1912), those few folks who've read William Hope Hodgson probably only know The House on the Borderland (1908) and The Boats of the "Glen-Carrig". In which mid-18th century sailors, stranded in lifeboats when their ship, the Glen-Carrig, sinks, are stranded on an island in the midst of the Sargasso Sea. Strange wailings and murmurings permeate the night air; weird creatures slither about. The Sargasso Sea is impassable, so their escape attempts fail. One by one, the men are killed and eaten by nameless, faceless horrors: ambulatory toadstools, gigantic octopi, huge crabs, and the "weed men" (giant white leeches with human faces). Brrr. Will the narrator, a wealthy passenger forced to work side by side with the crew for survival, ever escape? Fun facts: According to China Miéville, the tentacular monster — a metaphor for the unprecedented, inexplicable, inexpressible catastrophic horror that was engulfing modernity in the late 19th and early 20th centuries — may have been popularized by Lovecraft, but it was introduced by Hodgson's The Boats of the "Glen-Carrig".
---
1908
---
Note that 1908 is, according to my unique periodization schema, the fifth year of the cultural "decade" know as the Nineteen-Oughts. Therefore, we have arrived at the apex of the Oughts; the titles on my 1908 and 1909 lists represent, more or less, what Nineteen-Oughts adventure writing is all about: TBD.
G.K. Chesterton's metaphysical thriller The Man Who Was Thursday. Subtitled "A Nightmare," Chesterton's best novel follows Gabriel Syme, a Scotland Yard man, as he infiltrates the London chapter of the European Anarchist Council. Lucian Gregory, an avant-garde poet, publicly endorses anarchism… in order to make himself seem harmless, when in fact he is up for election as "Thursday," one of seven members of the Council, each named for a day of the week. Syme gets himself elected in Gregory's place… only to discover that nothing is as it seems. The Council's president, Sunday, is a sinister mastermind who has purposely recruited undercover police detectives and pitted them against one another! As Thursday and his colleagues pursue Sunday, the "nightmare" becomes more and more fantastical and absurdist. I the end, we're left to puzzle over whether Sunday is evil or… Christ-like. Fun facts: Included on Michael Moorcock's list of the 100 Best Fantasy Novels. Orson Welles's 1938 adaptation of The Man Who Was Thursday for The Mercury Theatre on the Air is pretty great.

*

Edith Nesbit's The House of Arden. During the Oughts (1904–1913), E. Nesbit produced an extraordinary run of terrific children's books — including The New Treasure Seekers (1904), The Phoenix and the Carpet (1904), The Story of the Amulet and The Railway Children (1906), The Enchanted Castle (1907), and The Magic City (1910). Her own two favorites were the so-called Fabian Time Fantasies, The House of Arden and Harding's Luck (1909), in which children visit different time periods and grapple with social issues such as gender roles, economic exploitation, and race relations… while having exciting adventures. Here, the quarrelsome Edred and Elfrida Arden inherit a decrepit Castle and search it for a lost family fortune. With the assistance of the Mouldiwarp (a cranky magical mole, who can only be summoned via original poetry), they search for clues in earlier periods of English history, testing their wits against witches, highwaymen, and renegades in 1807, as Napoloen prepares to invade England, in 1605, during the Gunpowder Plot, and so forth. Nesbit is a witty writer — there's plenty here for adults as well as kids. Fun facts: At one point, Edred and Elfrida bump into "Cousin Dick," who is also time-traveling. He will be the protagonist of Harding's Luck.

*

Kenneth Grahame's children's fantasy adventure The Wind in the Willows. When they aren't enjoying the simple pleasures of life in England's Thames Valley, three anthropomorphized animals — the naive Mole, the friendly Rat, and the fierce Badger — struggle to keep their hapless friend Toad, a wealthy idler with a mania for automobiles, out of trouble. Readers are treated to a jail break and hunted-man adventure, during which Toad — who was imprisoned for stealing a car, and is now disguised as an elderly washerwoman — flees from his pursuers via steam engine and horse-drawn barge, only to steal the same car again. Immediately after this sequence, which is so entertaining that Disney Land designed a ride in its honor, Toad's friends must help him to recapture his stately home — via a secret tunnel sneak attack — from weasels and stoats who've invaded the Wild Wood. The preceding chapters are perhaps less thrilling than these, but still funny, sweet, and utterly charming. Fun facts: The Wind in the Willows has been adapted as a movie several times, most notably by Disney in 1949, Rankin/Bass in 1985/1987, and Terry Jones in 1996. British bands from Pink Floyd to Iron Maiden have referenced the mystical chapter "The Piper at the Gates of Dawn" in their music.

*

Jack London's Radium Age sci-fi novel The Iron Heel. Between the (near-future) years of 1912 and 1932, according to the on-the-scene MS presented here by a far-future historian, an oligarchy known to its foes as the Iron Heel arose in the United States. (We learn, from the future historian, that the Iron Heel would maintain power for 300 years until a socialist revolution finally overthrew it, ushering in a utopian future society.) The Iron Heel is composed of robber barons who have bankrupted the middle class and reduced farmers to serfdom; they use mercenaries to keep laborers — in all industries except steel, rail, and others important to the oligarchs — in check. The Iron Heel has an amazing city built — it's called Asgard, but let's face it, it's Google-era San Francisco — where the proles are wowed by technological advancements but prevented from advancing into the middle class. Fun fact: Sci-fi historians believe that The Iron Heel influenced Orwell's Nineteen Eighty-Four. Whether or not that's the case, Orwell himself described London as having made "a very remarkable prophecy of the rise of Fascism." Serialized here at HILOBROW during 2018.

*

H.G. Wells's Radium Age sci-fi adventure The War in the Air. After Bert Smallways, a forward-thinking bicycle mechanic, is accidentally carried off in a hot air balloon belonging to Mr. Butteridge, inventor of a revolutionary maneuverable aircraft, he is shot down in Germany. Prince Karl Albert, who has organized an air-ship attack on the Eastern United States, takes Smallways along for the invasion — since he believes him to be Butteridge. (Simultaneously, the Confederation of Eastern Asia — China and Japan — launches an aerial attack on the Western United States.) Smallways looks on in horror as an American naval fleet is obliterated by German aerial bombardment; soon after, German air ships rain destruction on New York City. However, not long after this, German air fleet is attacked by the Confederation, whose one-man flying machines firing incendiary bullets overpower the hydrogen-filled zeppelins. Can Bert turn the tide of battle by helping America to develop Butteridge's aircraft? Will the entire "fabric of civilization" (the late-period Wells is over-fond of such formulations) be torn asunder, and England revert to a medieval social order? Fun facts: Written in four months, serialized in 1908 in The Pall Mall Magazine.

*

Maurice Renard's Radium Age sci-fi adventure Docteur Lerne, sous-dieu (Doctor Lerne, Undergod). Returning to the castle where he grew up, after many years away, Nicolas Vermont is surprised to discover that his uncle Frédéric, a retired surgeon, is changed and hostile. Frédéric is engaged in mysterious scientific research, and forbids Nicolas access to his laboratory greenhouses; he also insists that Nicolas not court his protégée, Emma. Nicolas defies both injunctions. When Frédéric realizes that Nicolas has discovered the nature of his research — uncanny plant/animal hybrids! — he temporarily exchanges Nicolas's brain with that of a bull. (Renard plays with mythology, in this story: the lab is a labyrinth; Nicolas's bull-brained body is a Minotaur.) Frédéric then develops a means of projecting his own consciousness into a machine — Nicolas's high-tech automobile. A Symbolist-esque homage to H.G. Wells's The Island of Doctor Moreau. Fun fact: This was Renard's first novel. The poet Apollinaire was a fan: "A little marvel of fantasy: charming, cultivated, and effortlessly learned."

*

William Hope Hodgson's supernatural adventure The House on the Borderland. Directly over a vast chasm near a remote Irish village, some two hundred years before our narrative begins, someone has built a weird stone house — circular, with "little curved towers and pinnacles, with outlines suggestive of leaping flames." As our narrator — the Recluse, whose journal it is that we're reading — soon discovers, the house is a space/time portal. He's oppressed by a hallucinatory vision, in which he travels to another planet (or dimension) where he finds a version of the house; and he's attacked by humanoid "swine-things," who emerge from the chasm. The house also transports the recluse to "the Sea of Sleep," where he reunites with his lost love — who warns him that the house was "founded on grim arcane laws." The man is afforded a cosmic vision of Earth passing through eons to its destruction… and he's infected by a luminous fungus! Fun facts: Via this book and the Radium Age sci-fi novel The Night Land (1912), among other writings, Hodgson pioneered a strain of cosmic horror that would prove influential on the likes of H.P. Lovecraft and Clark Ashton Smith.

*

Alexander Bogdanov's Radium Age sci-fi adventure Red Star. Leonid, a scientist-revolutionary active in the Russian Revolution of 1905, is befriended by Menni — who turns out to be a Martian in disguise. Leonid, it seems, has been selected by the Martians to visit them — which he does via the "etheroneph," a nuclear photonic rocket. Mars, Leonid discovers, is a post-revolutionary society — an idyllic communist-esque social order boasting a planned economy and advanced cybernetic control; Martians work only as much as they want to. The "red star" also boasts nuclear fusion and propulsion, atomic weaponry, computers, blood transfusions, and (almost) unisexuality. However, the Martians have run out of resources and are considering an invasion of either Earth or Venus! Sent home, after he kills one of the Martians who threaten to colonize Earth, Leonid rejoins the revolutionary struggle. Fun fact: Bogdanov (1873–1928) was one of the early organizers and prophets of the Russian Bolshevik party; Stalin was a fan of his writing. He followed this novel with a prequel in 1913, Engineer Menni, which detailed the creation of the communist society on Mars.

*

Gustave Le Rouge's Radium Age sci-fi adventure Le Prisonnier de la Planète Mars. Amateur astronomer Robert Darvel arranges to have himself transported to Mars in a capsule propelled (how else?) by a psychic energy produced by thousands of Indian yogis gathered together as one cosmic soul. Among other observations that he makes about Mars's flora (carnivorous grass) and fauna (giant crabs, jelly-like octopi with pseudo-human faces), Darvel discovers that the planet is inhabited by humanoids who are herded and harvested by vampire creatures. This is what you'd call a "planetary romance": Darvel ends up becoming the king of Mars's humanoid inhabitants. But what other terrors does the planet conceal — and how will he ever get home? Fun facts: "The best novel of one of the most important SF writers in France at the dawn of the twentieth century," according to Arthur Evans, author of Jules Verne Rediscovered and managing editor of Science Fiction Studies. Its sequel is 1909's La Guerre des Vampires (The Vampire War). Reissued by Bison Frontiers of Imagination.

*

John Fox Jr.'s frontier adventure The Trail of the Lonesome Pine. For thirty years the Tollivers and the Falins have been feuding in the Cumberland Gap — near the border of Kentucky and Virginia in the Appalachians. As the railroad, and the coal and iron industry, exert their influence in the area, an enterprising engineer and geologist, John Hale, enters the scene. The enlightened, progressive Hale attempts to institute the rule of law in the area, which makes him the enemy of both the Tollivers and Falins, who insist on following traditional clan law. Meanwhile, the beautiful June Tolliver has been away to New York for her eduction… when she returns, will her sympathies lie with Hale or with her hillbilly family? Fun facts: The author grew up in Kentucky, then attended Harvard. The Trail of the Lonesome Pine was a best-seller, inspiring a 1913 song and movie adaptations — including a 1936 Technicolor film starring Henry Fonda.
---
1909
---
L. Frank Baum's Oz fantasy adventure The Road to Oz. When Dorothy Gale — older and more sophisticated than she was when she first voyaged to Oz — meets a Shaggy Man walking past her family's farm, she and Toto volunteer to show him the way to the nearest town. The three find themselves in a meta-dimension along with other lost traveler. Button-Bright, a cute little boy who answers most questions with "Don't know" (and whose head is later changed into a fox's), will later appear in Baum's Trot & Cap'n Bill adventure Sky Island. Polychrome, daughter of the Rainbow, is a radiant young girl who must dance to stay warm. Can the adventurers cross the fatal Deadly Desert surrounding Oz and arrive in the Emerald City in time for Ozma's birthday party? The adventure itself is fairly tame — Baum was phoning it in, at this point — but the payoff is Ozma's meta-textual bash. The partygoers include not only Baum's Oz characters but Santa Claus, Ryls and Knooks (from The Life and Adventures of Santa Claus), Queen Zixi of Ix (from Queen Zixi of Ix, or The Story of the Magic Cloak), the Queen of Merryland (from Dot and Tot of Merryland), and John Dough from John Dough and the Cherub, among other non-Oz Baum characters. I enjoy this sort of thing, but not all readers do. Fun facts: This is the fifth Oz book, and the only one to be printed on colored pages — which represent the signature colors of the various countries of Oz that Dorothy and her companions travel through. Baum's books were literally spectacular — designed to be enjoyed as gorgeous objects.

*

J.-H. Rosny aîné's children's atavistic adventure La Guerre du feu (Quest for Fire). At some point during the Ice Age, the people of Ulam — a proto-Franco-Belgian Neanderthal tribe — are attacked by a rival tribe, and their precious fire is stolen. (Although they know how to tend a flame, they can't generate a new one.) The tribe's leader promises a woman to whichever young warrior succeeds in bringing back life-giving fire to the tribe. This is a slim novella, but it is action-packed: Naoh, our protagonist, and his two comrades encounter monstrous beasts, alien hominid tribes (some of which appear to be proto-Asian, proto-Scottish, etc.), and must use their wits to overcome all sorts of obstacles. In important ways, Quest for Fire is the ur-text for Goscinny & Uderzo's Asterix comics: Just as Asterix and Obelix help invent everything from bull fighting in Spain to Swiss cheese in Switzerland, the Ulam questers discover laughter and other crucial early-human technologies. The book's ending is, I'm sorry to report, a sexist one. Fun facts: "J.-H. Rosny" was the pseudonym of two Belgian brothers who, once they ended their collaboration, added "aîné" (the elder) and "jeune" (the younger) to their monikers. Rosny aîné is considered the most important pioneer in French-language science fiction, after Jules Verne. This book was adapted as a 1981 film starring Ron Perlman, Rae Dawn Chong and Everett McGill; it has a cult following.

*

Marjorie Bowen's supernatural fantasy adventure Black Magic. In medieval Flanders, Dirk Renswoude, a lonely craftsman of noble birth, meets Thierry, a young scholar who shares Dirk's fascination with the black arts. Against a background of violent storms, mysterious comets, and a Walpole-esque mood of gothic horror, the two experiment with mystic circles, arcane incantations, and the summoning of demonic visions. Although Thierry is afraid of blasphemy, Dirk is ambitious — and has sworn allegiance to the Devil in return for worldly power. In fact, Dirk aims to become the Antichrist and Satanic Pope! Nevertheless, Dirk is not entirely villainous — he risks everything for Thierry, with whom he has fallen in love… and his backstory reveals a surprise twist that makes us sympathetic to his desire for the agency and independence denied to him by his family. Ysabeau, a cold-blooded schemer and murderess character, also becomes a sympathetic and even heroic figure; and Jacobea, the novel's tormented heroine, is also well-portrayed. Despite a great deal of awkwardly formal speech, this is a tense, atmospheric thriller that gets entertainingly trippy at times. The novel's visual set-pieces remind me of Mervyn Peake's 1946–1959 Gormenghast series. Fun facts: Margaret Gabrielle Vere Long published over 150 historical romances, supernatural horror stories, popular histories and biographies — most frequently under the pseudonym "Marjorie Bowen." Fritz Leiber, author of the witchcraft thriller Conjure Wife, called Black Magic "brilliant."

*

E.M. Forster's Radium Age sci-fi adventure The Machine Stops. Written as a riposte to H.G. Wells's 1899 technocratic utopia When the Sleeper Wakes, in which Londoners live in a multi-tiered underground society, connected by a vast rail network, Forster's short novella The Machine Stops takes place in a future civilization in which the outdoors is all but uninhabited. A "Machine" supplies each inhabitant of this global civilization with everything he or she might desire — to a degree where, at this point, few people ever leave their well-appointed apartments. Socialization and entertainment are entirely mediated via the Machine: yes, Forster helped predict the Internet. Who programs the Machine? It's unclear. In fact, most people are programmed by the Machine. When one courageous individual, Kuno, briefly visits the outside world, he's shunned by his own mother. Later, when the Machine begins to break down, the inhabitants of this utopian society are utterly helpless. The 2008 Pixar movie WALL·E — in which humanity has grown fat and sessile thanks to automated systems that serve their every need; and in which those systems break down — offers a happy-ending version of the same parable. Fun fact: This novella was first published in The Oxford and Cambridge Review (November 1909). It was written at the height of the author's powers: between A Room With A View and Howards End. It was published in book form in 1928, as part of the collection The Eternal Moment and Other Stories. Serialized here at HILOBROW.

*

Gaston Leroux's horror/romance crime adventure Le Fantôme de l'Opéra (The Phantom of the Opera). Something very strange is happening at the Palais Garnier — an opera house in Paris. A stagehand is found hanged, then the rope around his neck goes missing. The company's leading soprano, Carlotta, falls ill just before a gala performance… and the young soprano, Christine Daaé, who replaces Carlotta, is strangely accomplished. When the Vicomte Raoul de Chagny, who has loved Christine since childhood, visits her backstage after her triumphant debut, he hears a man's voice; Christine reveals that she has been secretly tutored by the Angel of Music. Is it true that the Palais Garnier is haunted by an entity — the so-called Phantom of the Opera — who appears as if by magic? If so, the Phantom/Angel now has an agenda: He demands that Christine perform the lead role of Marguerite in the upcoming production of Faust. When his wishes are ignored, Carlotta falls ill again; a chandelier falls and kills an opera-goer. Christine then discovers that the Phantom is a deformed man — a circus performer whose own mother forced him to wear a mask, to cover up his skull-like face — who has fallen in love with her. When Erik abducts Christine, can Raoul penetrate into Erik's secret lair, a fantastical maze of secret passages deep in the bowels of the opera house, and rescue her before it's too late? Fun facts: First serialized in Le Gaulois newspaper, 1909–1910. Published in book form, 1911. The Phantom of the Opera has been adapted into various stage and film adaptations, the most notable of which are the 1925 silent film starring Lon Chaney, and Andrew Lloyd Webber's 1986 musical.

*

George Barr McCutcheon's Graustarkian adventure Truxton King. In the third Graustark novel (a sentimental favorite of mine, because I read it when I was an adolescent, one summer in Maine), Queen Yetive and her dashing American husband, Grenfall Lorry — the protagonists of the first installment in the series, Graustark: The Story of a Love Behind a Throne (1901) — have been killed in an accident! Their seven-year-old son, Prince Robin, a beloved figure, is now ruler of the fictional Eastern European principality. Alas, the Party of Equals — anarchists — are plotting a suicide-bombing assassination of the young prince. Enter another dashing American: "This tall young man in the panama hat and grey flannels was Truxton King, embryo globe-trotter and searcher after the treasures of Romance." Truxton takes Prince Robin under his wing; is this where Hergé got the Tintin/Abdullah sub-plot of Land of Black Gold and The Red Sea Sharks? Truxton has three love interests, the first of whom is Olga, daughter of a famous Polish anarchist: She hates the Graustarkian nobility because they wouldn't allow her to marry a prince with whom she'd been in love. Is she involved in the assassination plot? The second is a beautiful young Graustarkian countess, unhappy bride of Marlanx, an exiled Graustarkian royal who has designs on the throne, and who may secretly have something to do with the anarchists! The third is Loraine, sister of the prince's mentor, John Tullis — an equally dashing, if older American. Can King and Tullis foil the anarchists' plot — and defend the royal palace against Marlanx's all-out attack? Fun facts: Adapted by Jerome Storm as a 1923 movie starring John Gilbert, Ruth Clifford, and a young Michael D. Moore — who'd grow up to be assistant/second unit director on dozens of films, from The Ten Commandments and Butch Cassidy and the Sundance Kid to Raiders of the Lost Ark.

*

Jacques Futrelle's espionage adventure Elusive Isabel (aka The Lady In the Case). "Isabel Thorne" is the alias of a quick-thinking, resourceful, and beautiful young woman of English and Italian ancestry who arrives in Washington, D.C., with the goal of organizing a military alliance of the "Latin" nations — Italy, Spain, France, and South American countries — against America and Great Britain. Isabel is a spy in the employ of the Italian government, and very good at her job… until she falls in love with young Mr. Grimm of the US secret service, who has been charged with preventing the "Latin compact" from being signed. Her brother, meanwhile, is an inventor whose secret weapon makes it possible to fire missiles from submarines (!), a technology that will surely prove lethal to the Anglo-Saxon world order, if only Isabel can succeed in her mission. When Grimm is captured by the conspirators, will Isabel let him die? This is a minor novel, to be sure, but our protagonists are engaging characters — and their battle of wits is an entertaining one. Fun facts: Jacques Futrelle was an American journalist and writer, best known for his detective stories featuring Professor Augustus S.F.X. Van Dusen, "The Thinking Machine." He died in the sinking of the Titanic.

*

Maurice Leblanc's Arsène Lupin crime adventure L'Aiguille creuse (The Hollow Needle). The early Arsène Lupin stories are, in a sense, Sherlock Holmes fanfic. Not only was Leblanc writing in response to Arthur Conan Doyle's wildly popular detective stories (the twist being that his antiheroic protagonist is a Moriarty-like figure), but in the first Lupin collection, 1907's Arsène Lupin, gentleman cambrioleur, Lupin outwits a supposedly brilliant British detective, "Herlock Sholmès." Sholmès is also Lupin's foil in the second Lupin story collection. Here, in the first full-length Lupin novel, Sholmès and Detective-Inspector Guerchard, Lupin's French nemesis, seek the gentleman burglar in vain, after Lupin steals the Coronet of Princess de Lamballe from M. Gournay-Martin, a millionaire to whom Lupin had previously sent a note threatening to do exactly that. L'Aiguille creuse was originally written as a play, which is why the first half of the book is set in Gournay-Martin's mansion; it's a rather dialog-heavy novel, which doesn't turn thrilling until the halfway point. The surprise hero of this hunted-man story is teenager Isidore Beautrelet, an amateur detective who succeeds in tracking down Lupin. The intrigue is complex, Lupin wears a number of disguises, there's a fabulous French treasure angle involving L'Homme au Masque de Fer, and a cryptographic clue. Lupin falls in love and fakes his own death, to get out of the crime business. Will Beautrelet, Guerchard, and Sholmès let him get away with it? Fun facts: L'Aiguille creuse was serialized in the magazine Je sais tout from 1908–1909; the first Arsène Lupin story appeared in the same magazine in 1905. A modified version of L'Aiguille creuse was published, in book form, in 1909. Luc Sante suggests that Alexandre Jacob (1879-1954), a French "illegalist" anarchist, was a real-life model for Lupin.

*

P.G. Wodehouse's schoolboy adventure Mike (aka Mike and Psmith). Fifteen-year-old Mike Jackson, our titular protagonist, is a talented cricket player who hopes to win a place on the school's first team at Wrykyn — a minor public school with a strong cricketing tradition — in his first year there. He befriends Wyatt, who is something of a trouble-maker… and hijinks ensue. Cricket is central to the first section of Mike — a school-sport yarn along the lines of Tom Brown's Schooldays (1857) — so we are treated to thrilling cricket matches, a faked injury, and — yes — a sticky wicket. "One can date exactly," Evelyn Waugh would later claim, "the first moment when Wodehouse was touched by the sacred flame"; Waugh was referring to the second section of Mike, in which an eighteen-year-old Mike is withdrawn from Wrykyn and sent to Sedleigh, a school with a hopeless cricket team… where he meets Psmith. The "P" in Mike's new chum's name is silent; he has added it in order to distinguish himself from the common run of Smiths. Psmith is anything but common: He is a fastidious monocle-sporting dandy, and a resourceful trickster who joins with Mike in various anti-authoritarian escapades. The boys eschew cricket, at first, but eventually Mike joins his house's team and leads them to victory against a rival house… after which they face the first team from Mike's old school, Wrykyn! Fun facts: The two sections of Mike first appeared, separately, in The Captain, a British magazine for schoolboys to which Wodehouse often contributed. The first part, originally called "Jackson Junior," was republished in 1953 under the title Mike at Wrykyn, while the second half, "The Lost Lambs," was released as Enter Psmith in 1935, and later as Mike and Psmith.

*

There are no existing first editions of Darvel's book, so here's a vampire squid.

Gustave Le Rouge's Radium Age science fiction adventure La Guerre des Vampires (The Vampire War). In Le Prisonnier de la Planète Mars (1908), adventurer Robert Darvel discovers that Mars's rather dull-witted humanoids are herded and harvested by the vampiric Erloor. That is to say, it's a kind of occult, hastily written mashup of H.G. Wells's The Time Machine (1895) and The First Men in the Moon (1901). In fact, Le Rouge has been credited with helping French sci-fi transition from its Vernean incorporation of science to a Wellsian imaginative fictionalization of science. In the feuilleton installments that make up this sequel, Darvel's comrades back on Earth — including several brilliant inventors, the lovely millionairess Miss Teramond, and an avant-garde chef (!) — work feverishly in their Tunisian laboratory to communicate with Darvel. Their blind servant, Zarouk, can perceive "obscure radiations of the electromagnetic spectrum," which will come in handy when invisible creatures follow Darvel back to Earth, kidnap Miss Teramond, and threaten to prey on all humankind. We discover that the Erloor are controlled by invisible, blood-drinking octopus-bat creatures, which inhabit a kind of massive Habitrail. Moreover, these Vampires are themselves preyed upon by a mysterious, psychic, volcano-dwelling entity. What can it be? Fun facts: Le Rouge's Mars sequence was translated and published in omnibus form by Brian Stableford, in 2008; and also by David Beus and Brian Evenson, in 2015.
---
1910
---
Hermann Löns's military adventure The Warwolf. During the 1618–1648 conflict that devastated entire regions of Germany, a bereaved yeoman, Harm Wulf, becomes the leader of an alliance of guerrillas who defend their farms — violently, ruthlessly — against invading mercenaries, gypsies, and wandering hordes of displaced Germans. It's a strange book, written almost in the style of a Viking saga — after each bloodbath, the farmers sing songs and make tasteless jokes about their deeds. Fun fact: Because Löns — who died in WWI — celebrated the peasantry and small rural communities as the true character of the German nation, this book became a Nazi-era bestseller.

*

John Buchan's frontier adventure Prester John. In this H. Rider Haggard-esque yarn set in the early 20th century, David Crawfurd, a young Scotsman seeking his fortune in Blaauwildebeestefontein, South Africa, runs afoul of Laputa, leader of a planned rising of the Zulu and Swazi peoples against British colonial rule. Donning the necklet of Prester John, the fabled king said to rule over a Christian nation lost in the Orient, Laputa gathers the tribes and initiates the uprising. Crawfurd must steal the necklace, evade Laputa's forces, and alert the colonials. Fun fact: The first terrific yarn from Buchan, who would develop into one of the all-time greatest adventure writers. Too bad it's so racist about Africans.

*

Baroness Orczy's detective adventure story collection Lady Molly of Scotland Yard. A sleuth who must contend with sexism within the police force, Lady Molly often cracks the case because she recognizes domestic clues foreign to male experience. The twelve stories — including "The Irish-Tweed Coat" and "The Woman in the Big Hat" — are narrated by Lady Molly's assistant, Mary Granard, who at one point says, "We of the Female Department are dreadfully snubbed by the men, though don't tell me that women have not ten times as much intuition as the blundering and sterner sex; my firm belief is that we shouldn't have half so many undetected crimes if some of the so-called mysteries were put to the test of feminine investigation." Fun fact: Lady Molly is one of the earliest fictional female detectives.

*

Louise Gerard's treasure-hunt adventure The Golden Centipede. A truly strange, almost unhinged adventure — one that is indebted to H. Rider Haggard and which predicts A. Merritt. A British policeman scours Africa in search of a ruthless, baby-faced criminal; along the way, he meets the criminal's identical twin sister, who is disguised as her brother (and vice versa), and falls in love with her. But wait, there's more! The sister, it turns out, is descended from the white high priestess of an African cult whose lost temple is crammed with riches and guarded (according to legend) by a giant golden scorpion/dragon. The brother, along with a no-good German adventurer, want to get their hands on the treasure — no matter what happens to the sister. It's a ripping yarn, but… I'm sorry to report that the n-word is used about a hundred times.

*

P.G. Wodehouse's farcical adventure The Intrusion of Jimmy. When the New York home of Jimmy Pitt, an English gentleman of leisure, is burgled by Spike Mullins, Pitt convinces Mullins to accompany him on a burglary. Pitt is captured by the father of Molly, a girl with whom he has fallen in love, and heads back to London. Invited to Dreever Castle, Pitt invites Mullins along as his valet; there is a valuable necklace in the castle, and Molly is there too. Wodehouseian hijinks ensue. The detectives hired to guard the necklace are crooked, Mullins is straight, even the necklace isn't what it seems to be! Fun fact: The book's plot was first serialized as a novella, The Gem Collector, in 1909; it was revised and expanded for publication as a book under the (cleverly punning, I assume) title The Intrusion of Jimmy, in 1910. It has also been published as A Gentleman of Leisure.

*

Harold Bindloss's frontier adventure The Gold Trail. One of this English author's best-known works, the others being Vane of the Timberlands (1911) and Ranching for Sylvia (1912). Clarence Weston, a determined young Englishman, struggles to locate a lost Canadian gold mine — by following clues given to him by a former professor of mineralogy who has fallen on hard times. His venture is backed by Ida Stirling, the beautiful, independent daughter of a wealthy Canadian contractor, whose life he'd saved on a camping trip. After battling the elements in the wilderness, he eventually finds the gold… but then he must face the mining syndicates who make it difficult for an entrepreneur to go into business for himself.

*

Algernon Blackwood's occult adventure The Human Chord. Dedicated "to those who hear," Blackwood's yarn takes the Kabbalah as its theme. An imaginative young British man, Robert Spinrobin, answers a want ad for "Secretarial Assistant with courage and imagination. Tenor voice and some knowledge of Hebrew essential; single; unworldly." He soon discovers that his new employer, the retired Rev. Skale, is conducting a sound experiment in a remote Welsh location. Skale's pseudo-scientific take on the ancient mystical notion that "everything in nature has a true name, and he who has the power to call a thing by its proper name can make it subservient to his will" has something to do with vibrations. Learning to call a thing by its true name is an empirical process of experimentation. Alas, Skale succeeds all too well in his experiment… and his success may threaten the world!

*

Jack London's frontier adventure Burning Daylight. In the author's third outstanding Yukon Territory yarn — much less well-known, now, than Call of the Wild (1903) and White Fang (1906) — he dramatizes atavism as the protagonist, Harnish, endures the white silence with physical vigor and attention to the symbiotic relationships between man and nature. Harnish becomes the most successful entrepreneur of the Alaskan Gold Rush, only to be flimflammed out of his fortune on Wall Street. After which Harnish must become just as much of a scoundrel as them. Fun fact: The story of the main character was partially based upon the life of Oakland entrepreneur "Borax" Smith. This was London's best-selling book in his lifetime.

*

L. Frank Baum's Oz fantasy adventure The Emerald City of Oz. With Uncle Henry and Aunt Em in tow, Dorothy Gale returns to Oz — to live there permanently. Much of the book concerns their tour of Oz — visiting with, e.g., anthropomorphic jigsaw puzzles and pastries. We learn a great deal about Oz's (utopian) social organization. Meanwhile, the Nome King's henchman, Guph, is assembling allies for an invasion of Oz: the hulking Whimsies, who wear lurid masks; the arrogant, cruel Growleywogs; and the diabolical Phanfasms. Ozma and Glinda must intervene — but at what cost? Fun fact: The sixth of Baum's fourteen Land of Oz books, this was intended to be the last book in the series — which explains its elegiac tone, the sense that we're saying goodbye.

*

Maurice Renard's Radium Age science-fiction adventure The Blue Peril. Having discovered a planet swaddled in an impenetrable etheric "ocean," the Sarvants — an advanced race of space explorers — fish for specimens of its two- and four-legged indigenous life-forms. Like scientists of any species, they dissect their specimens and toss the remains back into the ocean. Having studied and classified these exotic creatures, which are presumably incapable of either suffering or rational thought, the Sarvants preserve and mount a few remaining examples for display. Meanwhile, in eastern France, human body parts are discovered — scattered across the landscape. An investigation is mounted; who is committing these crimes? In the pocket of one of the victims, a written account is discovered: Aliens, it seems, are abducting Earth creatures! The French authorities manage to communicate with the aliens — the Sarvants — who turn out to be tiny insectile creatures capable of assembling and dissembling their bodies with one another at will, in order to form such organs as are necessary for controlling their technology. Astonished to realized that Earth creatures are intelligent (though bizarrely shaped), the Sarvants cease their experiments. Fun fact: The hybrid nature of Renard's novel — which combines elements of Wellsian science fiction with Poe-esque Gothic horror and detective fiction — caused it to be overlooked, for many years, by sci-fi scholars.
---
1911
---
G.K. Chesterton's crime adventure story collection The Innocence of Father Brown (serialized 1910–1911; as a book, 1911). Chesterton's Father Brown character — a plump, unassuming Roman Catholic priest — is, in important ways, the anti-Sherlock Holmes. He is modest, empathetic, un-dashing and un-athletic. Like Holmes, however, he has made a lifelong study of evildoers: "Has it never struck you," he demands, in his first outing, "that a man who does next to nothing but hear men's real sins is not likely to be wholly unaware of human evil?" In this first collection of Father Brown stories, we also meet Aristide Valentin, head of the Paris Police, and Flambeau, the world's most famous criminal; both characters, at times, will be Brown's friends and foes. In "The Blue Cross," the first Father Brown story, Valentin attempts to prevent Flambeau from robbing Father Brown; but Father Brown remains one step ahead of both men the entire time. What is Father Brown's method? H puts himself imaginatively into the minds of criminals. He also relies on casuistry — the resolving of moral problems by the application of theoretical rules to particular instances. That is to say, he is prejudiced! Fun fact: The stories collected here first appeared in the magazines The Story-Teller and The Saturday Evening Post. The best Father Brown movie remains the 1954 film, Father Brown, starring the perfectly cast Alec Guinness.

*

Henry Darger's Radium Age science fiction adventure In the Realms of the Unreal. Darger's 15,000-page novel is bound in fifteen immense volumes, three of which consist of several hundred watercolor paintings on paper derived from magazines and coloring books. Most of the book, titled The Story of the Vivian Girls, in What is Known as the Realms of the Unreal, of the Glandeco-Angelinian War Storm Caused by the Child Slave Rebellion, follows the graphically violent, epic adventures of seven princesses who assist a daring child-led rebellion against the evil regime of child slavery imposed by the Glandelinians. The setting is a war-torn planet around which the Earth orbits. The first nine volumes were most likely written between 1911 and 1928; the remaining volumes were completed by 1938 or 1939. Fun fact: Henry Darger was a reclusive man who worked as a hospital custodian in Chicago; Darger's landlords came across his work shortly before his death, in 1973, and preserved it. Darger is today one of the most famous figures in the history of "outsider art."

*

Jean de La Hire's Radium Age science fiction adventure Le Mystère des XV (also known as: The Nyctalope on Mars). Léo Saint-Clair, alias the Nyctalope, is an indomitable Doc Savage-style crimefighter gifted with night vision. As we learn somewhat late in the series, he's also equipped with an artificial heart, which he gained after being tortured and nearly assassinated, and which prevents him from aging. In this, the first of a series of exploits published through the mid-1940s, the Nyctalope battles Oxus, leader of the sinister Society of the Fifteen, who is plotting to conquer Earth from his secret base on Mars. Later, however, he allies himself with Oxus and the planet's benign inhabitants in order to defeat H.G. Wells' evil Martians. Then he gets married! Fun fact: French title: Le Mystère des XV. In subsequent adventures, the Nyctalope will travel to the planet Rhea, discover a lost civilization of Amazons in Tibet, and have himself cryopreserved — so that, 170 years later, he can defeat an enemy who has also been frozen (hello, Demolition Man and Austin Powers).

*

G.K. Chesterton's historical adventure The Ballad of the White Horse. An epic poem (one of the last great traditional epics written in English) about King Alfred of Wessex's rout of the Great Heathen Army of invading Danes, circa the year 878, at the Battle of Ethandun/Edington — thus preserving British Christendom. The invaders are nihilists, who believe that "the soul is like a lost bird," and "the body a broken shell." Inspired by a vision of the Virgin Mary, Alfred musters British chieftains — Eldred (a Saxon), Mark (a Roman), Colan (a Gael) — and the two forces clash. The action is bloody, there is a magic spear, stirring speeches are made on both sides, the Danish chief converts. After the battle, Alfred and his followers scour the weeds which have grown over the prehistoric Uffington White Horse — an act intended to remind British Christians never to relax their vigilance. Fun fact: Eldred, Mark, Colan, and Alfred represent aspects of Christian theology; and the Danish leaders represent aspects of Nordic myth. One of Robert E. Howard's favorite poems, and an influence on battle scenes in his Conan stories. PS: Bram Stoker's bonkers The Lair of the White Worm appeared in the same year; I feel like someone — perhaps James Parker — should write a mashup.

*

Hugo Gernsback's Radium Age science fiction adventure Ralph 124C 41+: A Romance of the Year 2660 (1911–1912). Ralph One-to-foresee-for-an-other (get it?) is a great American scientist, and a superior type; the honorific "plus" at the end of his name signifies it. But what kind of big-headed superman story is this, anyway? The polar fleece-wearing citizens of solar-powered, geothermally heated New York don't fear or resent Ralph; in fact, they've erected a glass-and-steelonium luxury tower for him in Union Square. Ralph isn't an evil genius; he's something of a bore, and so is his techno-utopian society. Except maybe when his girlfriend is kidnapped by a Martian! Despite the wooden prose and juvenile adventure, this Edisonade is worth a read because of all the technology it accurately predicts: e.g., fluorescent lights, microfilm, radar, television. Also, I suspect that we're on the cusp of seeing the Hypnobioscope, which allows you to avoid subscribing to newspapers in your sleep. Fun fact: Reissued by Bison Frontiers of Imagination. In 1926, Gernsback launched the first sci-fi pulp, Amazing Stories; later, he'd also publish Wonder Stories. Science fiction's Hugo Award is named after him.

*

Alfred Jarry's 'pataphysical adventure Gestes et opinions du docteur Faustroll pataphysicien: Roman néo-scientifique suivi de Spéculations (w. 1898, p. 1911, trans. as Exploits and Opinions of Dr. Faustroll, Pataphysician). The scientist-inventor Dr. Faustroll travels — in a high-tech (capillarity, surface tension, equilateral hyperbolae are involved) amphibious copper skiff — from the Seine from point to point through the neighborhoods and buildings of Paris. He is accompanied by his Wookiee-like baboon butler Bosse-de-Nage, and also by the story's narrator, Panmuphle, a lawyer attempting to convict the good doctor of debt. Opposed to mainstream science's principe de l'induction, Faustroll practices a "science of imaginary solutions" that he calls 'pataphysics. Whereas the inductive reasoner brackets his imagination and blinkers his perspective, the 'pataphysician embraces as many perspectives as possible; no conjecture is regarded as impossible. Spoiler alert: Dr. Faustroll dies! But he manages to send a telepathic letter to Lord Kelvin describing the afterlife and the cosmos. Fun fact: Jarry is best known as the author of the proto-Dada play Ubu Roi. This posthumously published novel is regarded, by exegetes, as the central work to his oeuvre.

*

1928 ALRAUNE movie poster

Hanns Heinz Ewers's fantasy adventure Alraune. With the help of his ubermensch nephew, Frank Braun, scientist Jacob ten Brinken collects the semen of a condemned man (ejaculated at the moment of the man's execution) and uses it to impregnate a prostitute. He is conducting a test of medieval German folklore about the fertility powers of the mandrake root, which was believed to be produced by the semen of hanged men under the gallows; witches who made love to the mandrake root, it was believed, produced offspring who had no soul. Alraune, the fruit of this experiment, cannot overcome her genetic inheritance: She is a sociopathic, perhaps vampiric child; and as an adult, she drives lovesick men — including Jacob ten Brinken — to ruin and death. However, Alraune meets her match in Frank Braun, who is worse than a vampire: He's a lawyer. The novel's final chapters are a catalog of the couple's outrageous sexual practices. Fun fact: The book's English translation was made, in 1929, by Guy Endore. This is the second of three Frank Braun novels, the others being The Sorceror's Apprentice (1907) and Vampire (1927). An early member of the Nazi Party, Ewers alienated its leadership by insisting that the Nazi obsession with blood (genetics) led inevitably, properly, to vampirism.

*

Joseph Conrad's political thriller Under Western Eyes. John Le Carré meets Dostoyevsky (for better or worse); many readers consider this Conrad's best work, though some find it slow going. In St. Petersburg, shortly after the failed Russian Revolution of 1905, Russian conspirators are plotting the downfall of the repressive Tsarist government; the Tsar's secret agents, meanwhile, are attempting to infiltrate their ranks. Razumov, a philosophy student, whose willingness to listen to the conspirators may have given them the impression that he's a fellow traveler, gives shelter to another student… who has just killed Russia's brutal Minister of State (an incident inspired by the real-life 1904 assassination of Vyacheslav von Plehve.) Although he secretly arranges for the assassin to be captured, the revolutionists consider Razumov a heroic figure. The action shifts to Geneva, where Razumov is importuned by a fellow expat, a wealthy woman funding the revolutionists, to take a leadership role in the burgeoning movement; meanwhile, he falls in love with the beautiful, intelligent sister of the student who he betrayed. However, the police want Razumov — a deeply conflicted double agent — to spy on his comrades! Fun fact: An influence on Graham Greene, Somerset Maugham, and John le Carré. The titular "Western eyes" are those of the novel's narrator, an English teacher of languages living in Geneva, who attempts to untangle the knotty complexities of Russian politics for the readers' sake… but who further complicates matters by introducing his own biases.

*

J.D. Beresford's Radium Age science fiction adventure The Hampdenshire Wonder. Victor Stott is a giant-headed "supernormal" child mutated — in the womb — by his parents' desire to have a son born without habits. After surveying science, philosophy, history, literature, religion, the best that has been thought and said, the Wonder is dismissive: "So elementary… inchoate… a disjunctive… patchwork." Young Victor's adult interlocutors are shattered by his statements about the nature of the universe and human progress; his philosophy begins with rejecting "the interposing and utterly false concepts of space and time," and ends with the notion that life and all matter are merely "a disease of the ether." Alas, his interlocutors are unable to live without illusions; they reject the Wonder's disenchanting insights. Worse, the superboy also makes an enemy of the local clergyman, who (the reader is left to suspect) murders him. The narrator's eulogy: "He was entirely alone among aliens who were unable to comprehend him, aliens who could not flatter him, whose opinions were valueless to him." Fun fact: The first SF novel of real importance about intelligence; it's the ancestor of Arthur C. Clarke's Childhood's End and A.E. Van Vogt's Slan.

*

Marcel Allain and Pierre Souvestre's crime adventure Fantômas. A bloodthirsty avenger/artful dodger adventure about the ruthless Fantômas — who would become one of French crime fiction's most popular characters. When Marquise de Langrune is murdered, her friend Rambert accuses his son, Charles, of having committed the heinous crime. Inspector Juve of the Paris Sûreté suspects that Fantômas was to blame, but it's too late — Charles's body is pulled from a river, an apparent suicide. Meanwhile, Lord Beltham has disappeared; Juve finds his body stuffed into a trunk belonging to Beltham's friend, Gurn. Then, when a Russian princess is robbed, Juve questions Mademoiselle Jeanne, the hotel's cashier — who knocks him out, before revealing herself to be… Charles, who is not dead! (Charles winds up becoming Juve's assistant.) Juve captures Gurn, who is actually… Fantômas! How will Fantômas escape the guillotine? Fun fact: Allain and Souvestre would crank out over 30 subsequent Fantômas feuilletons together — including nine in 1911 alone! These lowbrow entertainments were devoured by high-lowbrow artists and authors — Raymond Queneau, Blaise Cendrars, René Magritte, Robert Desnos, Guillaume Apollinaire, James Joyce — some of whom were inspired to introduce adventure elements into their own writing.
---
1912
---
William Hope Hodgson's The Night Land (1912). In the far future, what remains of the human population dwells deep below the Earth's frozen surface in a pyramidal fortress-city that for centuries has been surrounded by giants, "ab-humans," enormous slugs and spiders, and malevolent Watching Things from an alien dimension. The unnamed narrator, along with apparently every other surviving human, lives trapped in the Last Redoubt, a eight-mile-high metal pyramid-city constructed by their ancestors using now-forgotten technologies. The pyramid is protected from the Slayers, who surround and observe it constantly, by mysterious Powers of Goodness, and also by a massive force-field powered by the "Earth Current" — a Tesla-esque force drawn from the planet itself. When the narrator receives a telepathic distress signal from a young woman whom (in a previous incarnation) he'd once loved, he sallies forth on an ill-advised rescue mission — into the uncharted and unfathomable Night Land. Fun fact: "One of the most potent pieces of macabre imagination ever written." — H.P. Lovecraft, "Supernatural Horror in Literature" (1927). Reissued by HiLoBooks, with a new Introduction by Erik Davis.

*

Arthur Conan Doyle's The Lost World (1912). Having assembled a crew of adventurers, the brilliant, blustering physiologist and physicist Prof. Challenger journeys to a South American jungle… in search of a lost plateau crawling with iguanodons. It's a ripping yarn — the first popular dinosaurs-still-live tale, prototype for everything from King Kong to Jurassic Park. At the same time, however, it's a philosophical novel, one which animates — in a thrilling, humorous fashion — the author's obsessive drive (also seen in his Sherlock Holmes stories) to reconcile the claims of logical reason and intuition. Challenger's foil, the respected zoologist Professor Summerlee, is an avatar of the inductive method of reasoning; we first meet him when he rises from the audience at a lecture in order to accuse Challenger of making non-testable assertions. Although Summerlee is an admirable figure, in the end his refusal to accept any facts that haven't been revealed by means of instruments and techniques of observation and experiment make him look like a dogmatic nincompoop. Plus: Battles with proto-humanoids! Fun fact: Doyle followed up this bestselling novel with The Poison Belt (1913) and The Land of Mist (1926), as well as two short stories about Challenger. Reissued by Penguin Classics.

*

Edgar Rice Burroughs's A Princess of Mars (serialized 1912; in book form, 1917). Transported to Mars — via something like astral projection — ex-soldier John Carter finds himself embroiled in a war between the Red and Green Martians. The barbaric, nomadic Green Martians are 15 feet tall, with six limbs; they inhabit the abandoned cities of Barsoom (that is, Mars). The Red Martians, meanwhile, are civilized humanoids, organized into city-states that control Barsoom's water. Carter's unusual coloring, and the extraordinary strength he is afforded by the planet's weak gravity, make him uniquely capable of forming alliances among honorable members of both Barsoomian peoples. He falls in love with Dejah Thoris, beautiful daughter of a Red Martian chieftain, and rescues her from both Green and Red Martians before leading a Green Martian army against the enemy of Thoris's state. Fun facts: Serialized pseudonymously, in the same year that Burroughs's Tarzan of the Apes appeared, this is the first in the author's popular "Barsoom" planetary romance series. It was originally titled Under the Moons of Mars. PS: I might be in the minority, on this subject, but I quite enjoyed the book's 2012 Hollywood adaptation, John Carter.

*

Jack London's The Scarlet Plague (1912). Outside the ruins of San Francisco, a former UC Berkeley professor recounts the chilling sequence of events — a gruesome pandemic which killed nearly every living soul on the planet, in a matter of days — which led to his current lowly state. Modern civilization has fallen, and a new race of barbarians, descended from the world's brutalized workers, has assumed power. Over the space of a few decades, all learning has been lost. In the post-apocalyptic social order, women are degraded and beaten: Vesta Van Warden, wife of the richest man in America before the plague, we learn from the ancient James Howard Smith, became the chattel of one of her former servants, a man known only as Chauffeur. Predatory nomads — members of the Chauffeur Tribe — named Hoo-Hoo and Hare-Lip roam among the ruins of San Francisco. And Smith, formerly a professor of literature at UC Berkeley, is reviled by his juniors for being literate. Fun fact: Reissued by HiLoBooks, with a new Introduction by Matthew Battles.

*

Edgar Rice Burroughs's atavistic adventure Tarzan of the Apes (serialized 1912; as a book, 1914). When England's Lord and Lady Greystoke are marooned in the western coastal jungle of equatorial Africa, their infant son is adopted by Kala of the Mangani — a species of manlike apes who speak a primal universal language understood by other animals, too. "Tarzan" (Mangani for "white skin") grow up to be a fierce warrior and skilled hunter; he also discovers his parents' abandoned cabin, and teaches himself to read English. Not long after, another party is marooned on the coast: including professor Archimedes Q Porter and his daughter, Jane; French Naval Officer Paul D'Arnot (who befriends Tarzan, and teaches him how to behave among Europeans); and Tarzan's cousin. Will Tarzan assume his rightful role, as Earl of Greystoke in England? Or will he remain in the jungle? Fun facts: Serialized in All-Story Magazine. Burroughs would write over two dozen Tarzan adventures; and the franchise has grown to include movies (starring Johnny Weissmüller, in the 1930s–40s), TV and radio, and comics (drawn by Jesse Marsh, Russ Manning, and Doug Wildey from 1948–1972, and by Joe Kubert from 1972–1976).

*

Zane Grey's Western adventure Riders of the Purple Sage. If you're only going to read one Western, this is the one. Set in the cañon country of southern Utah in 1871, its relatively complex plot involves polygamists, a notorious gunman searching for his long-lost sister, and a mysterious masked rider! Mormon-born Jane Withersteen has inherited a valuable ranch; when she befriends Venters, a "Gentile" (non-Mormon), the Mormon elders begin to persecute her. Venters heads out in pursuit of gang of rustlers that includes a mysterious Masked Rider; meanwhile Lassiter, a laconic Mormon-killer, arrives at Jane's ranch in search of his sister. Will he and Jane fall in love? How will they escape from the vengeance of the Mormons… and from rustlers, too? Fun fact: One of the most influential western novels. Riders of the Purple Sage has been filmed five times; a comic-book version was published by Dell in 1952.

*

H. Rider Haggard's frontier adventure Marie. In this prequel to previously published Allan Quatermain novels — including King Solomon's Mines (1885), Allan Quatermain (1887), and Maiwa's Revenge (1888) — Quatermain is a teenage Englishman in South Africa, who falls in love with a Boer farm girl, Marie. Their romance — set against the time of the Great Trek in the 1830s — is opposed both by Marie's anti-English father, and a villainous Portuguese, Pereira, who desires Marie. The book begins with a thrilling battle, and ends with Marie's tragic death — not a spoiler, because we're told from the beginning that this will happen. As with all books from this era, alas, there's a fair amount of racism — for example, Quatermain's Khoikhoi (Hottentot) servant, who is loyal and courageous, is described as having a "toad-like face"… and is treated as a beast of burden. Fun facts: This is the first installment in Haggard's excellent Zulu trilogy, in which Quatermain becomes ensnared in the vengeance of Zikali — a Zulu wizard known as "The-thing-that-should-never-have-been-born." The other two installments are Child of Storm (1913) and Finished (1917).

*

Louis Pergaud's YA adventure La Guerre des boutons (The War of the Buttons). Two gangs of adolescent boys, from rival villages (Longeverne and Velrans) in France's Franche-Comté region, wage war against one another. The goal is to capture as many buttons as possible from the opposing side by cutting them off shirts and pants; the battles are fought with fists, sticks and stones — without mercy. Longeverne's army is led by Lebrac, and Velrans's army is led by Aztec de Gués. The losing side in each battle also faces beatings, from their parents, once they arrive home button-less. Though the Velrans army is a superior fighting force, Lebrac is a brilliant tactician — ultimately leading his troops into battle naked, to prevent damage to their clothes. Fun facts: The author got his inspiration from the village of Landresse, where he taught for two years. The book has been adapted as a French movie several times — including a 1962 version directed by Yves Robert; it has also been adapted as an Irish movie.

*

L. Frank Baum's children's fantasy adventure Sky Island: Being the Further Adventures of Trot and Cap'n Bill after Their Visit to the Sea Fairies. When Trot, a young Californian girl (who first appears in Baum's 1911 story The Sea Fairies), and her friend Cap'n Bill meet Button Bright, a strange little boy with a magic umbrella, he takes them on a trip to an island in the sky inhabited by two species, the Blues and the Pinkies. The blue side of the island is ruled by a sadistic tyrant, the Boolooroo (the original Blue Meanie); he punishes disobedient subjects by slicing them in half and "patching" them — joining the wrong halves together. Although captured by the Boolooroo, Trot and Cap'n Bill and Button Bright escape to the friendlier, pink side of Sky Island. Trot becomes queen of the Pinkies, and leads an invasion of the Blue Country in order to recover the magic umbrella. Fun facts: Oz fans first met Button Bright in 1909's The Road to Oz; Trot later appears in 1915's The Scarecrow of Oz. Baum believed — mistakenly — that Sky Island would probably be remembered as his best work.

*

Gustave Le Rouge's Le Mystérieux Docteur Cornelius stories (1912–13). Dr. Cornelius Kramm is a brilliant, New York- and Paris-based cosmetic surgeon (nicknamed the "Sculptor of Human Flesh") who, along with his brother Fritz, secretly rules an international criminal empire called the Red Hand. One of Cornelius' top agents is Baruch Jorgell, a sadistic sociopath; Dr. Cornelius uses his skills as a surgeon to alter Jorgell's appearance, making him unrecognizable. The Red Hand's growing influence — Le Rouge's saga was serialized in eighteen volumes — leads to the creation of an alliance of scientists, industrialists, and adventurers who fight back. There is a romance angle: One of the adventurers, Harry Dorgan, is in love with Baruch's sister. After a globe-hopping battle, the Red Hand is defeated and Dr. Cornelius killed — or is he? Fun fact: There are many Dr. Cornelius stories, including: L'Énigme du Creek Sanglant, Le Manoir aux Diamants, Le Sculpteur de Chair Humaine, Les Lords de la Main Rouge, Le Secret de l'Île des Pendus, and Les Chevaliers du Chloroforme.
---
1913
---
Marie Belloc Lowndes's psychological thriller The Lodger. The author grew up in London in the late 19th century, during Jack the Ripper's killing spree; in this atmospheric murder-mystery-without-a-sleuth, she takes us back to that era. Ellen and Robert Bunting are an older couple who have retired from a life as servants to open a rooming house… but they've been unsuccessful, and they're about to lose everything. One day, however, a Mr. Sleuth arrives at their door and offers them a generous monthly fee for the use of their rooms. At the same time, a killer — who signs himself "The Avenger" — begins to stalk London's foggy streets. Slowly, Mrs. Bunting begins to suspect that her lodger's odd behavior may indicate that he is the killer. However, fearful of financial ruin, she doesn't share her suspicions with her husband. The pace is slow, the tonality brooding and melodramatic. Brrr! Fun facts: Alfred Hitchcock adapted Lowndes's novel as a silent movie of the same title in 1927. Hitchcock also adapted the story, in 1940, as the first installment in the radio drama series Suspense.

*

Sax Rohmer's crime and Radium Age science-fiction adventure The Mystery of Dr. Fu-Manchu (1912—1913). In this first Fu Manchu novel, assembled in 1913 from stories published in magazines during 1912, colonial police commissioner Nayland Smith is in hot pursuit of Fu Manchu, an agent of a Chinese secret society, the Si-Fan. A brilliant scientist and criminal mastermind, Fu Manchu has relocated from China and Burma to East London's Limehouse district, from where — Smith believes — he is orchestrating a wave of assassinations targeting Western imperialists. Oh, and he appears to be kidnapping Europe's best engineers and smuggling them back to China for some nefarious purpose, too! Fun facts: Rohmer's Fu Manchu character would inspire racist depictions of Asian sci-fi/fantasy villains from Ming the Merciless to Dr. No. The character was also featured in movies, TV, radio, comic strips, and comic books through the middle of the century; these latter entertainments — which depicted Rohmer's villain with a long, drooping mustache (not mentioned in the books), has led to that style of facial hair becoming popularly known as a "Fu Manchu."

*

Edgar Rice Burroughs's Tarzan adventure The Return of Tarzan. On a steamer from America to Paris, "Jean C. Tarzan" mulls over his still-recent decision to renounce his aristocratic title, so that Jane Porter can marry his cousin, Lord Greystoke. He befriends a Russian couple, who are being blackmailed by Russian agent Nikolas Rokoff; he thwarts Rokoff's plot, and makes himself a deadly enemy. Tarzan is then recruited as a secret agent by the French ministry of war — suddenly, it's a spy novel! After a few adventures among Arabs in the Algerian desert, Tarzan is dumped in the middle of the ocean. Luckily, he washes ashore in his native Africa, where he reverts to his old tree-swinging habits, makes himself king of the noble Waziri tribe, and discovers the lost treasure-city of Opar. At which point, Jane and Rokoff show up! Fun facts: Serialized in New Story Magazine in 1913; the first book edition was published in 1915. I am a fan of Joe Kubert's 1973 comic-book version.

*

J.D. Beresford's Radium Age sci-fi adventure Goslings (aka A World of Women, 1913). When a plague kills off most of England's male population, the proper bourgeois Mr. Gosling (one of the few survivors) abandons his family for a life of lechery. His daughters — who have never been permitted to learn self-reliance — in turn escape London for the countryside, where after some adventures they find meaningful roles in a female-dominated agricultural commune. The women of the commune shed their vanity and socially imposed role restrictions; along with one male, the intellectual Thrale, they must learn to come together as a community for survival. But the Goslings' idyll is threatened by their elders' prejudices about free love! Fun fact: The book was titled A World of Women when it was released in the US. Reissued by HiLoBooks, with a new Introduction by Astra Taylor.

*

Arthur Conan Doyle's Radium Age sci-fi adventure The Poison Belt (1913). Three years after having led an expedition into a South American jungle in search of surviving pterodactyls and iguanodons, the controversial scientist George Edward Challenger telegrams his dino-hunting comrades: "Bring oxygen." Once they arrive at his country home south of London, Challenger reveals that the planet is about to pass through a belt of poisonous ether (astrophysicists now prefer "dark matter"), which will destroy all life on Earth. However, Challenger has transformed his wife's dressing room into an airtight chamber, so they can witness the end of the world. Why — in this first sequel to The Lost World — did Doyle lock his adventurers into a room? Because this is an epistemological thriller: At the extremity of experience, Summerlee, an avatar of the inductive scientific method, and Challenger, an avatar of the simultaneously intuitive and logical "abductive" method of acquiring knowledge, hash it out. Fun fact: Reissued by HiLoBooks, with a new Introduction by Joshua Glenn (yours truly) and an Afterword by Gordon Dahlquist.

*

Edgar Rice Burroughs's Radium Age sci-fi adventure The Gods of Mars (1913, as a book 1918). The second installment in Burroughs's Barsoom series. Returning to Mars after ten years, John Carter materializes in the Valley Dor: the supposedly paradisial secret location to which Barsoomian's travel once they've reached 1,000 years of age. Joined by his friend Tars Tarkas, the 15-foot-tall, double-torsoed, green-skinned Martian, Carter discovers that Barsoomians are actually killed and enslaved in the Valley Dor! (This context is strongly reminiscent of Philip K. Dick's 1966 novel The Unteleported Man, don't you think?) The Therns, a white-skinned, cannibalistic race of self-proclaimed gods, must be defeated — but Carter and Tarkas must also contend with Plant Men, Black Pirates, the green warriors of Warhoon, and the Zodangans. Phew! Fun fact: First published in All-Story as a five-part serial, this novel was written at the same time as Burroughs's Tarzan of the Apes.

*

Earl Derr Biggers's semi-comical thriller Seven Keys to Baldpate. William Magee, a dime-store novelist who hopes that solitude will allow him to produce a great work of literature, acquires what he thinks is the only key to Baldpate, a New Jersey mountaintop resort that's closed for the winter. Which may sound like the set-up of The Shining, but in fact this is an apophenic adventure. Six uninvited guests — a hermit, a peroxide blonde, a disgraced college professor, a political op, a bald-headed gangster, and a high-society dame — show up at the resort, each of whom tells Magee a far-fetched tale about who they are and why they've come. Magee finds himself caught up in a fast-paced plot, complete with witty repartee, that's more far-fetched than his own stories. Is everyone involved in a crime caper of some kind? What are they up to? Fun facts: Before Earl Derr Biggers invented his famous detective character Charlie Chan, this was his most popular book. It was adapted by George M. Cohan as a hit play, then several times as a movie; the 1935 version written by Cohan is the best-known of these.

*

1930 dustjacket

E.C. Bentley's crime adventure Trent's Last Case. The American mogul Sigsbee Manderson is found dead, at his British estate, under mysterious circumstances (e.g., bruises on his wrist); was he killed or did he commit suicide? Paging Philip Trent, portrait artist and gentleman detective, whose painterly eye has in the past allowed him to draw helpful conclusions about crime scenes. In this early example of a "cozy mystery" — an un-hardboiled Golden Age of Detective Fiction sub-genre in which the crime takes place in a socially intimate community, and in which sex and violence are treated with Wodehouse-esque irreverence — Trent sleuths and reasons his way to a compelling solution fairly quickly. But there are reversals, even double reversals, to come before it's all over. It's an uneven effort, but fun. The newly widowed Mabel Manderson is a particularly compelling femme fatale; and Trent is a proto-Lord Peter Wimsey type, full of high spirits and literary allusions. Fun facts: E.C. Bentley was a journalist who set out to poke fun at the humorless Sherlock Holmes (new Holmes stories were still being published, at the time). In doing so, he kick-started an entire sub-genre. Dorothy Sayers was a fan; the hardboiled Raymond Chandler was not. Sequels: Trent's Own Case (1936) and the short-story collection Trent Intervenes (1938).

*

L. Frank Baum's children's Radium-Age sci-fi/fantasy adventure The Patchwork Girl of Oz Baum considered this one of his very best Oz books. I don't agree, but it's a good one — and a disquieting one, since it forces readers to reconsider whether Oz is a utopia… or a dystopia. Ojo, a young Munchkin boy, is starving. (Who knew you could starve in Oz?) He and his uncle strike out in search of food, and the first place these refugees arrive is the home of the Crooked Magician, a kind of wizard-scientist whose experiment goes awry, petrifying the uncle and the wizard's wife. Before that, Ojo mischievously adds extra brains to the head of a patchwork doll whom the wizard intends to animate and utilize as a mindlessly obedient servant (Karel Capek's RUR wouldn't be written for another decade). Ojo, Scraps the patchwork girl, and a glass cat embark upon a quest to obtain the magical ingredients required to unpetrify Ojo's uncle. They encounter the Scarecrow, Jack Pumpkinhead, and Dorothy and Toto, as well as some new characters… including an Afro-futurist tribe of Hottentot-like imps who live in black domes lined with… radium! Fun facts: Baum had intended The Emerald City of Oz (1910) to be the series finale; its conclusion describes Oz as being isolated from outside worlds forever. Here, he explains that he was able to make contact with Oz via wireless telegraphy.

*

Original 1913 edition unavailable; this is the cover of a 1952 edition

Victor Bridges' crime adventure The Man from Nowhere. Jack Burton, recently returned to England after some years spent prospecting for gold in South America, bumps into a wealthy man with a sinister reputation: Stuart Northcote. The two men are nearly identical-looking, which prompts Northcote, whose life is in danger, to hire Burton to assume his own place in London society for three weeks. A beautiful South American woman, Mercia Solano, attempts to kill Burton, believing him to be Northcote; Burton immediately falls in love with her. Northcote's butler, Milford, is poisoned; and Northcote's cousin, Maurice, helps replace Milford with an assassin! Burton rounds up a tough friend, from his prospecting days, to accompany him to Suffolk, where Maurice, Mercia, and a gang of killers are laying in wait. Who is Northcote, why does everyone want to kill him — and what will become of Burton when it's all over? Fun facts: Bridges was a prolific author of crime fiction. In 2016, HILOBROW serialized Bridges' 1915 hunted-man adventure, A Rogue by Compulsion: An Affair of the Secret Service.
***
JOSH GLENN'S *BEST ADVENTURES* LISTS: BEST 250 ADVENTURES OF THE 20TH CENTURY | 100 BEST OUGHTS ADVENTURES | 100 BEST RADIUM AGE (PROTO-)SCI-FI ADVENTURES | 100 BEST TEENS ADVENTURES | 100 BEST TWENTIES ADVENTURES | 100 BEST THIRTIES ADVENTURES | 75 BEST GOLDEN AGE SCI-FI ADVENTURES | 100 BEST FORTIES ADVENTURES | 100 BEST FIFTIES ADVENTURES | 100 BEST SIXTIES ADVENTURES | 75 BEST NEW WAVE SCI FI ADVENTURES | 100 BEST SEVENTIES ADVENTURES | 100 BEST EIGHTIES ADVENTURES | 75 BEST DIAMOND AGE SCI-FI ADVENTURES | 100 BEST NINETIES ADVENTURES (in progress) | 1994 | 1995 | 1996 | 1997 | 1998 | 1999 | 2000 | 2001 | 2002 | 2003 | NOTES ON 21st-CENTURY ADVENTURES.