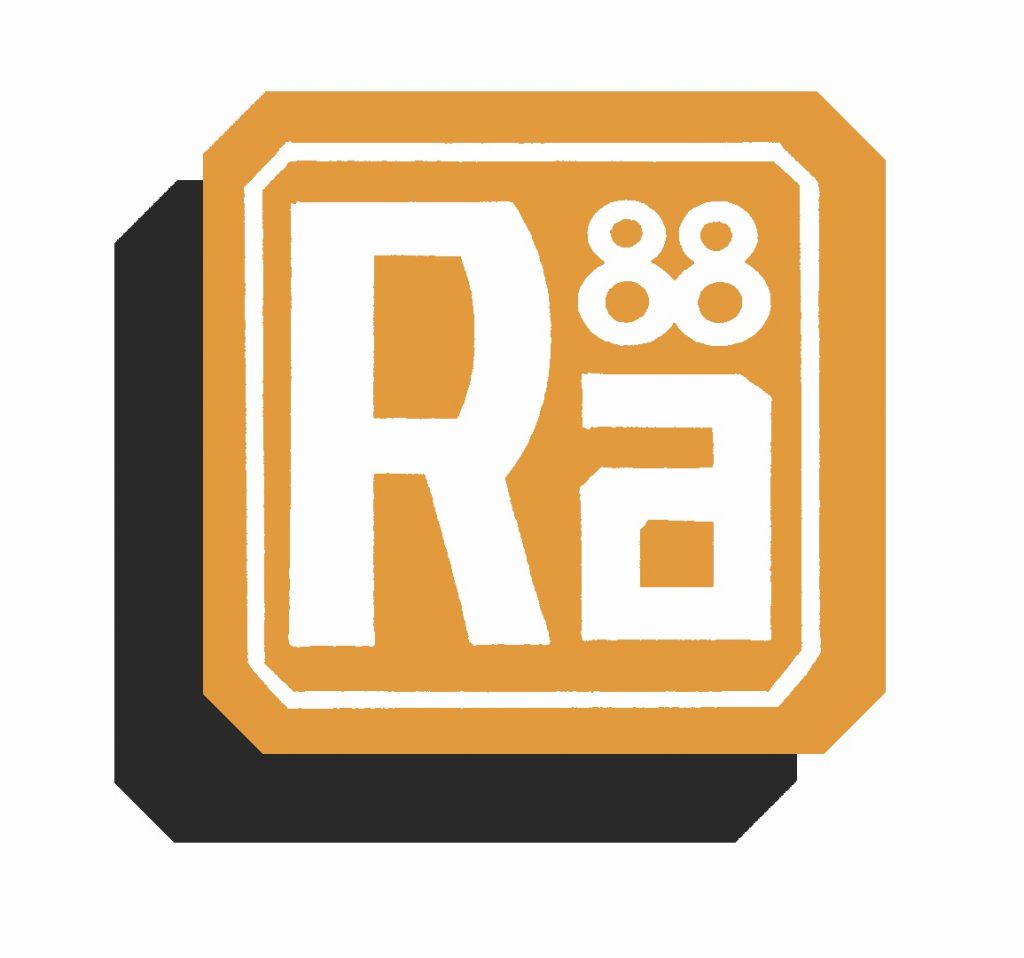 ---
Under the direction of Joshua Glenn, the MIT Press's Radium Age is reissuing notable proto-sf stories from the underappreciated era between 1900–1935. In these forgotten classics, sf readers will discover the origins of enduring tropes like robots (berserk or benevolent), tyrannical supermen, dystopias and apocalypses, sinister telepaths, and eco-catastrophes. With new contributions by historians, science journalists, and sf authors, the Radium Age book series will recontextualize the breakthroughs and biases of these proto-sf pioneers, and chart the emergence of a burgeoning literary genre.
---
SPRING 2022 LINEUP
---
All Spring 2022 covers are illustrated by Seth.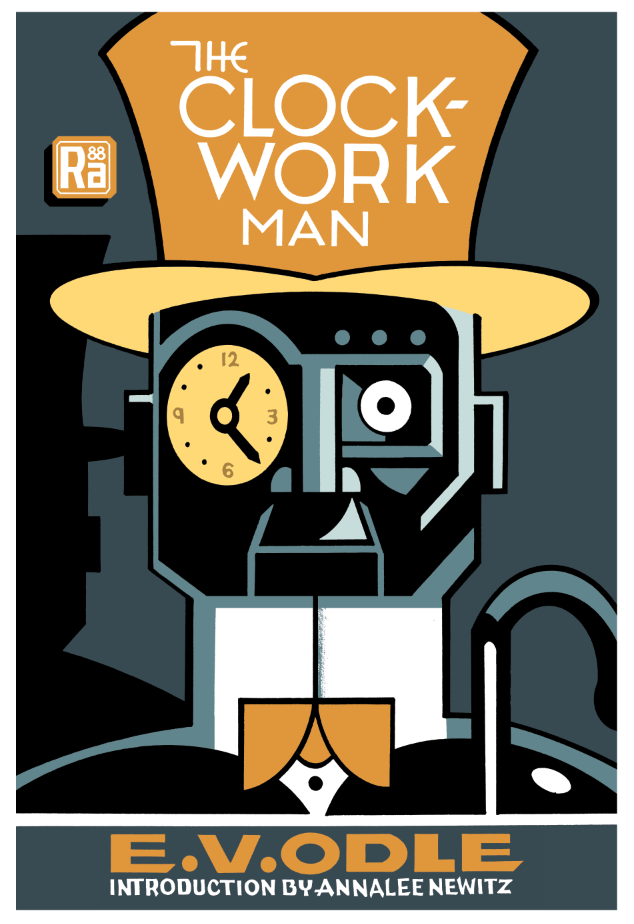 E.V. ODLE'S THE CLOCKWORK MAN
INTRODUCTION BY ANNALEE NEWITZ
A RADIUM AGE SERIES BOOK
In the not too distant future, advanced beings will implant marvelous devices into our heads, permitting us to live forever in a timeless, placeless paradise. However, if one of these devices should ever malfunction, a disruptive cyborg might turn up in the 1920s… perhaps at a cricket match in a peaceful English village! "Odle's ominous, droll, and unforgettable The Clockwork Man is a missing link between Lewis Carroll and John Sladek or Philip K. Dick," notes Jonathan Lethem. "Considered with them, it suggests an alternate lineage for SF, springing as much from G.K. Chesterton's sensibility as from H.G. Wells's."
"Both timely and alarming." — Michael Dirda
"Perhaps the outstanding scientific romance of the 1920s." —Anatomy of Wonder, ed. Neil Barron
E.V. Odle (1890–1942) was a playwright, critic, and short-story writer who lived in Bloomsbury, London during the 1910s. Via his brother Alan's wife, the avant-garde writer Dorothy M. Richardson, Odle was introduced to the proto-sf author J.D. Beresford, who may have helped him publish The Clockwork Man — the only novel Odle published during his lifetime. He would go on to be the founding editor, c. 1926–1935, of the British short story-magazine The Argosy.
Annalee Newitz is the author of Four Lost Cities (2021), the novels The Future of Another Timeline (2019) and Autonomous (2017), which won the Lambda Award, and the novel The Terraformers (forthcoming). As a science journalist, they are a contributing opinion writer for the New York Times, and have a column in New Scientist. They are also the co-host of the Hugo Award-winning podcast Our Opinions Are Correct. Previously, they were the founder of io9, and served as the editor-in-chief of Gizmodo.
Originally published in 1923. See this book at MIT Press.
---
H.G. WELLS'S THE WORLD SET FREE
INTRODUCTION BY SARAH COLE
A RADIUM AGE SERIES BOOK
---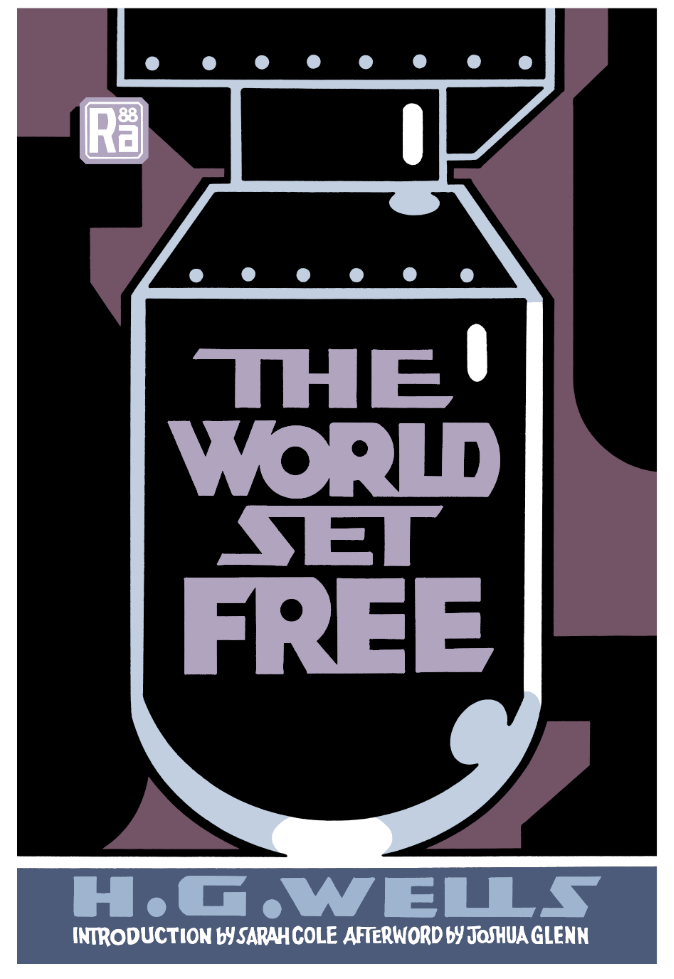 Extrapolating from breakthrough discoveries about radiation, the s.f. pioneer H.G. Wells depicts a near-future Europe in which atomic energy has transformed life for the better. But when war breaks out, the same technology makes possible apocalyptic destruction. With civilization on the brink of collapse, world leaders, intellectuals, and scientists convene in a last-ditch effort to establish a utopian world order! Published just before WWI, The World Set Free "contains some of the most amazing of Wells's predictions," according to Brian W. Aldiss.
H.G. Wells (1866–1946) is best known today as author of pioneering scientific romances such as The Time Machine (1895), The Island of Doctor Moreau (1896), The Invisible Man (1897), and The War of the Worlds (1898). An important influence on sf authors from Olaf Stapledon to Arthur C. Clarke, he was also a social critic and futurist who penned dozens of novels, stories, and works of history and social commentary in which he proposed more rational ways to organize society.
Sarah Cole is the author of Inventing Tomorrow: H.G. Wells and The Twentieth Century (2019). The Parr Professor of English and Comparative Literature and Dean of Humanities at Columbia University, she is the cofounder of the NYNJ Modernism Seminar and founder of the Humanities War and Peace Initiative at Columbia. She is also the author of Modernism, Male Friendship, and the First World War (2003) and At the Violet Hour: Modernism and Violence in England and Ireland (2012).
MIT Press's edition of this title will also feature an afterword by Joshua Glenn.
Originally published in 1914. See this book at MIT Press.
---
J.D. BERESFORD'S A WORLD OF WOMEN
INTRODUCTION BY ASTRA TAYLOR
A RADIUM AGE SERIES BOOK
---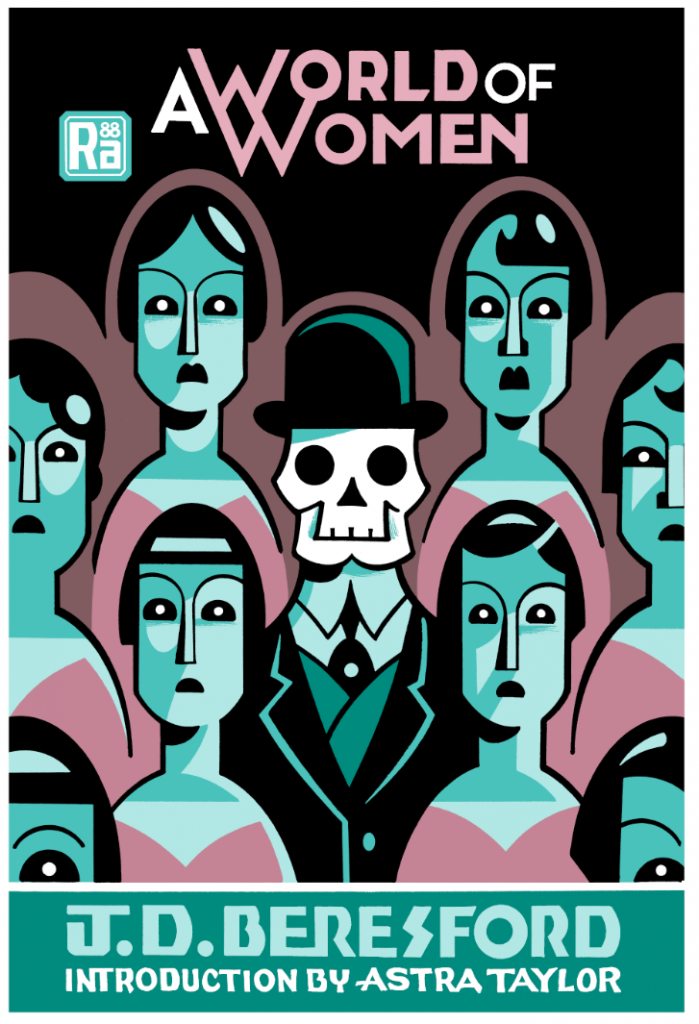 When a plague kills off most of England's male population, the suburbanite Mr. Gosling's daughters, Blanche and Millie, who have never been permitted to learn any useful skills, flee London for the surrounding countryside. Liberated from socially imposed roles, will the plague's female survivors find new purpose in life? Or further disaster? "At once a postapocalyptic adventure, a comedy of manners, and a tract on sexual and social equality," notes Benjamin Kunkel, A World of Women is "by turns funny, horrifying, and politically stirring."
J.D. Beresford (1873–1947) was an English dramatist, journalist, and author. His proto-sf novels include The Hampdenshire Wonder (1911), A World of Women (1913), and The Riddle of the Tower (1944, with Esme Wynne-Tyson); he also wrote in the horror and ghost story genres. A great admirer of H.G. Wells, he wrote the first critical study of Wells in 1915. His daughter, Elisabeth Beresford (1926–2010), was creator of the literary and TV franchise The Wombles.
Astra Taylor is director of the philosophical documentaries Zizek! (2005), Examined Life (2008), and What Is Democracy? (2018). She is author of the American Book Award winner The People's Platform (2014) and Democracy May Not Exist, But We'll Miss It When It's Gone (2019), and a co-author of Can't Pay, Won't Pay: The Case for Economic Disobedience and Debt Abolition (2020). Her latest book is Remake the World: Essays, Reflections, Rebellions (2021).
Originally published in 1913. See this book at MIT Press.
---
VOICES FROM THE RADIUM AGE
EDITED & INTRODUCED BY JOSHUA GLENN
A RADIUM AGE SERIES BOOK
---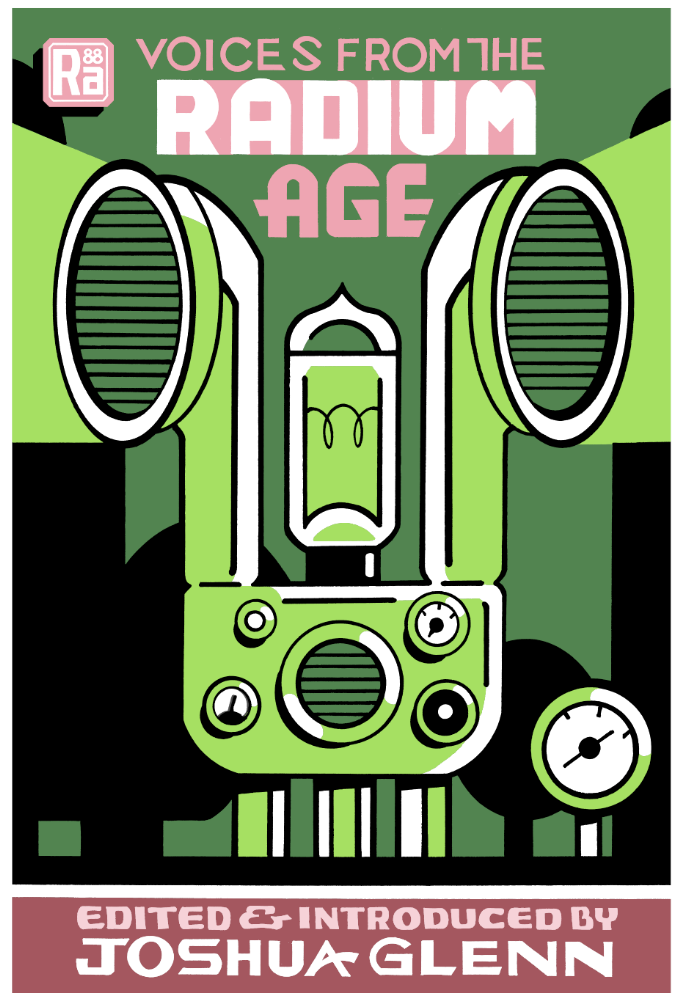 The first story collection from the Radium Age series includes thrilling tales, first published between 1900 and 1935, written by now-legendary authors (Arthur Conan Doyle, E.M. Forster, Jack London) who unbeknownst to today's readers contributed to the emergence of science fiction as we know it, as well as by once-influential sf pioneers (William Hope Hodgson, Neil R. Jones) who have lapsed into obscurity. Although the embryonic sf genre was the preserve of white males, here you will also find compelling parables by writers (Rokeya Sakhawat Hossain, W.E.B. Du Bois) who were among the first to challenge that unjust state of affairs.
Joshua Glenn, who was the first to describe the years 1900–1935 as science fiction's "Radium Age," has helped popularize stories from the era for over a decade now. A former Boston Globe staffer and publisher of the indie intellectual journal Hermenaut, he is coauthor of The Idler's Glossary (2008), Significant Objects (2012), and the family activities guide UNBORED (2012). He is also cofounder of the brand consultancy Semiovox; and he publishes the blog HILOBROW.
Arthur Conan Doyle (1859–1930) was a Scottish physician and author best known today as creator of the detective Sherlock Holmes, about whom he would write four novels and dozens of short stories. He also penned historical novels, including The White Company (1891), and short stories including a series about Brigadier Gerard. His Professor Challenger proto-sf adventures include The Lost World (1912), The Poison Belt (1913), and The Land of Mist (1926).
W.E.B. Du Bois (1868–1963) was an American sociologist, historian, civil rights activist, and public intellectual. He cofounded the National Association for the Advancement of Colored People (NAACP) in 1909 and edited The Crisis, its magazine, for twenty years. His 1903 collection of essays, The Souls of Black Folk (1903), is a landmark of African American literature. He wrote several novels and literary works, including "The Comet" (1920).
E.M. Forster (1879–1970) was an English author best known for A Room with a View (1908), Howards End (1910), and A Passage to India (1924), the latter two of which explore the irreconcilability of class differences. Although his 1911 collection The Celestial Omnibus contains several fantasy stories, Forster's importance to science fiction lies entirely in his 1909 novella "The Machine Stops" — which was a key influence on the 2008 Pixar movie WALL•E.
William Hope Hodgson (1877–1918) was an English poet, sailor, bodybuilder, and author of horror, fantastic, and proto-sf novels including The Boats of the "Glen Carrig" (1907), The House on the Borderland (1908), The Ghost Pirates (1909), and The Night Land (1912). He also wrote many stories, including the Sargasso Sea series, the Captain Gault series, and a series about Carnacki the Ghost Finder — one of the very first true "occult detectives" in fiction.
Rokeya Sakhawat Hossain (c. 1880–1932), commonly known as Begum Rokeya, was a Bengali feminist thinker, writer, educator and political activist from what today is Bangladesh. A pioneer of women's liberation in South Asia, her major works include the two-volume essay collection Matichur (1904 and 1922), "Sultana's Dream" (1908), Padmarag (1924), and Abarodhbasini (1931). To commemorate her legacy, Bangladesh observes Rokeya Day every December 9th.
Neil R. Jones (1909–1988) wrote over thirty Professor Jameson stories, beginning in 1931, for pulp sf magazines including Amazing Stories, Astonishing Stories, and Super Science Stories. He was inspired by H.G. Wells's Martian invaders, from The War of the Worlds, to invent the Zoromes — whose fragile brains are encased in fearsome machines. Jones's 1930 story "The Death's Head Meteor" is thought to be the first to use the word "astronaut" in fiction.
Jack London (1876–1916) was an American author, journalist, and social activist passionate about unionization, worker's rights, socialism, and eugenics. He is best known today for his novels The Call of the Wild (1903) and White Fang (1906), both of which are set in the Klondike Gold Rush, as well as for The Sea-Wolf (1904) and Martin Eden (1909). His proto-sf writing includes The Iron Heel (1908), The Scarlet Plague (1912), and The Star Rover (1914).
---
FALL 2022 LINEUP
---
Three titles with new introductions are in the works.
---
SPRING 2023 LINEUP
---
Two titles with new introductions are in the works.
---
FALL 2023 LINEUP
---
Three titles with new introductions are in the works.
---
ABOUT RADIUM AGE PROTO-SF
---
Do we really know science fiction? There were the Scientific Romance years that stretched from the mid-19th century to circa 1900. And there was the so-called Golden Age, from circa 1935 through the early 1960s. But between those periods, and overshadowed by them, was an era that has bequeathed us such memes as the robot (berserk or benevolent), the tyrannical superman, the dystopia, the unfathomable extraterrestrial, the sinister telepath, and the eco-catastrophe. A dozen years ago, writing for the sf blog io9.com at the invitation of Annalee Newitz and Charlie Jane Anders, I became fascinated with the period during which the sf genre as we know it emerged. In honor of Marie Curie, who shared a Nobel Prize for her discovery of radium in 1903, only to die of radiation-induced leukemia in 1934, I dubbed it the "Radium Age."
Curie's development of the theory of radioactivity, which led to the freaky insight that the atom is, at least in part, a state of energy constantly in movement, is an apt metaphor for the 20th century's first three decades. These years were marked by rising sociocultural strife across various fronts: the founding of the women's suffrage movement, the National Association for the Advancement of Colored People, socialist currents within the labor movement, anti-colonial and revolutionary upheaval around the world… as well as the associated strengthening of reactionary movements that supported, e.g., racial segregation, immigration restriction, eugenics, and sexist policies.
Science — as a system of knowledge, a mode of experimenting, and a method of reasoning — accelerated the pace of change, during these years, in ways simultaneously liberating and terrifying. As sf author and historian Brian Stableford points out in his 1989 essay "The Plausibility of the Impossible," the universe we discovered by means of the scientific method in the early 20th century defies common sense: "We are haunted by a sense of the impossibility of ultimately making sense of things." By playing host to certain far-out notions — time travel, faster than light travel, and ESP, for example — which we have every reason to judge impossible, science fiction serves as an "instrument of negotiation," Stableford persuasively suggests, with which we strive to accomplish "the difficult diplomacy of existence in a scientifically knowable but essentially unimaginable world." This is no less true today than during the Radium Age.
The social, cultural, political, and technological upheavals of the 1900–1935 period are reflected in the proto-sf writings of authors such as Olaf Stapledon, William Hope Hodgson, Muriel Jaeger, Karel Čapek, G.K. Chesterton, Cicely Hamilton, W.E.B. DuBois, Yevgeny Zamyatin, E.V. Odle, Arthur Conan Doyle, Mikhail Bulgakov, Pauline Hopkins, Stanisław Ignacy Witkiewicz, Aldous Huxley, Gustave Le Rouge, A. Merritt, Rudyard Kipling, Rose Macaulay, J.D. Beresford, J.J. Connington, S. Fowler Wright, Jack London, Thea von Harbou, and Edgar Rice Burroughs, not to mention the late-period but still incredibly prolific H.G. Wells himself. More cynical than its Victorian precursor yet less hard-boiled than the Golden Age sf that followed, in the writings of these visionaries we find acerbic social commentary, shock tactics, and also a sense of frustrated idealism — and reactionary cynicism, too — regarding humankind's trajectory.
MIT Press's Radium Age series represents a much-needed evolution of my own efforts to champion the best proto-sf novels and stories from 1900–1935 among scholars already engaged in the fields of utopian and speculative fiction studies, as well as general readers interested in science, technology, history, and old-fashioned thrills and chills. By reissuing a wide range of literary productions from a time period that hasn't received sufficient attention for its contribution to the emergence of "science fiction" as a recognizable genre form (one that exists and has meaning in relation to its own traditions and innovations, as well as within a broader ecosystem of literary genres, each of which, as John Rieder notes in Science Fiction and the Mass Cultural Genre System (2017), is itself a product of overlapping "communities of practice"), we hope not only to draw attention to key overlooked works, but perhaps also to influence the way scholars and sf fans alike think about this crucial, misunderstood moment in sf history.
John W. Campbell and other Cold War-era sf editors and propagandists dubbed a select group of writers and story types from the pulp era to be the "golden age" of science fiction. In doing so, they fixed in the popular imagination a too-narrow understanding of what the genre can offer. (In his introduction to the 1974 collection Before the Golden Age, for example, Asimov notes that although it may have possessed a certain exuberance, in general science fiction from before the mid-1930s moment when Campbell assumed editorship of Astounding Stories "seems, to anyone who has experienced the Campbell Revolution, to be clumsy, primitive, naive.") By returning to an international tradition of scientific speculation via fiction from before the Golden Age, the Radium Age series will demonstrate — contra Asimov — the breadth, richness, and diversity of the artistic works that were responding to a vertiginous historical period, and how they helped innovate a nascent genre (which wouldn't be named, until the mid-1920s, by Hugo Gernsback) as a mode of speculative imagining.
MIT Press's Noah J. Springer and I are grateful to the sf writers and scholars who have agreed to serve as this series' advisory board. Aided by their guidance, we'll endeavor to surface a rich variety of texts, along with introductions by a diverse group of sf scholars, sf writers, and others that will situate these forgotten works within their own social, political, and scientific context, while drawing out contemporary parallels.
We hope that reading Radium Age writings, published in times as volatile as our own, will serve to remind us that our own era's seemingly natural, eternal, and inevitable social and cultural forms and norms are — like Madame Curie's atom — always in flux.
— JOSHUA GLENN, SPRING 2021
---
MORE RADIUM AGE
---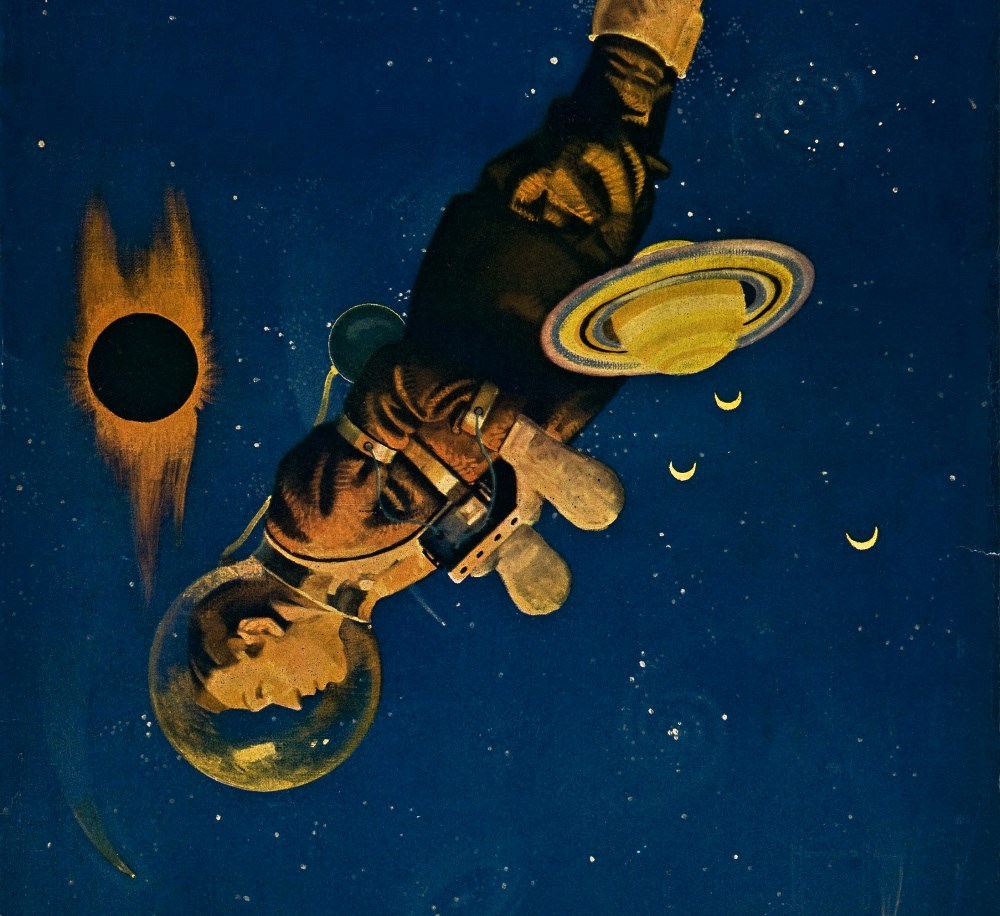 Josh at work
Read more about Josh's 2008–2016 Radium Age research, and his previous Radium Age reissue efforts .
---
OUR ADVISORY PANEL
---
In order to help surface overlooked Radium Age texts — particularly works by women, people of color, and writers from outside the USA and Western Europe — my MITP colleague Noah Springer and I have assembled a top-notch advisory panel. As of this writing, the panel includes: