Recons: 1964-73
By: Joshua Glenn
March 15, 2010
Editor's note: This is one of the most popular posts, traffic-wise, ever published on HiLobrow. Click here to see a list of the Top 25 Most Popular posts (as of October 2012); and click here for an archive of all of HILOBROW's most popular posts.
*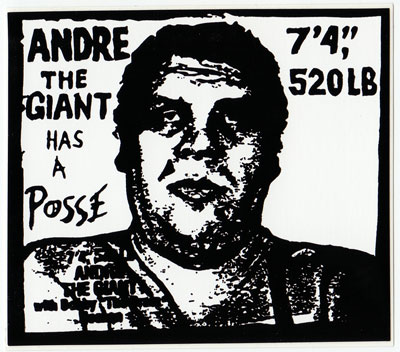 Were you born between 1964-73? If so, then like me, you're a member of a lost generation mistakenly called "Generation X." Members of this misidentified cohort were in their teens and 20s in the Eighties (1984-93, not to be confused with the 1980s); and in their 20s and 30s in the Nineties (1994-2003).
I'm not saying that there wasn't a Generation X. However, that term was first adopted and popularized by men and women born between 1954 and 1963. The Original Generation X, as I've dubbed that cohort, regarded themselves as an unrecognized (i.e., "X") generation because until very recently they were lumped in with their immediate elders, the Boomers — even though most OGXers were too young to participate in, or remember, the Boomers' coming-of-age decade: the Sixties. To be a Gen Xer, then, is to be a resentful younger sibling of the Blank Generation. Those of us born from 1964-73 don't fit the bill.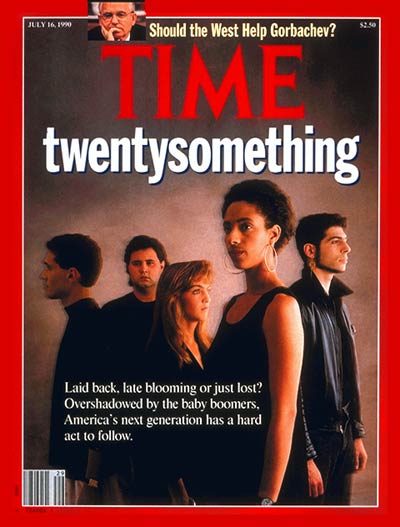 As a direct result of mis-periodization, those of us born between 1964 and 1973 never developed generational consciousness. Worse, the mis-periodizers seized upon the confusion they'd caused, and tsk-tsked the youth of the Eighties and Nineties for not being a coherent generation. The generation supposedly born between 1961 and 1972 "possess only a hazy sense of their own identity," according to an influential 1990 Time story on "twentysomethings." (Then, in 1997, Time claimed that "Generation X" was born between 1965-77. Whose sense of generational identity is hazy?) Neil Howe and William Strauss's influential Generations (1991) and 13th-Gen (1993) claimed that the post-Boom "13ers" were born between 1961-81. However, in their 1997 book The Fourth Turning, Howe and Strauss would make a half-confession: "Compared to any other generation born in this century, [the 13th generation] is less cohesive, its experiences wider and its culture more splintery."
Hazy sense of generational identity, splintery culture — and on top of that, when the 1964-73 cohort were undergrads, deconstructive theory was all the rage in humanities departments. Small wonder, then, that this cohort's collective disposition is accommodationist — i.e., in the cognitive-development, not the political sense of that term. The 1964-73 cohort shares, that is to say, a marked tendency to brood over taken-for-granted cultural, political, social, and philosophical forms and norms, not rejecting but self-consciously remixing these fragments into innovative new patterns. In honor of the 1964-73 cohort's post-deconstructionist capacity for accommodationism, I've named it (us) the Reconstructionist Generation.
***
A reminder of my 250-year generational periodization scheme:
1755-64: [Republican Generation] Perfectibilists
1765-74: [Republican, Compromise Generations] Original Romantics
1775-84: [Compromise Generation] Ironic Idealists
1785-94: [Compromise, Transcendental Generations] Original Prometheans
1795-1804: [Transcendental Generation] Monomaniacs
1805-14: [Transcendental Generation] Autotelics
1815-24: [Transcendental, Gilded Generations] Retrogressivists
1825-33: [Gilded Generation] Post-Romantics
1834-43: [Gilded Generation] Original Decadents
1844-53: [Progressive Generation] New Prometheans
1854-63: [Progressive, Missionary Generations] Plutonians
1864-73: [Missionary Generation] Anarcho-Symbolists
1874-83: [Missionary Generation] Psychonauts
1884-93: [Lost Generation] Modernists
1894-1903: [Lost, Greatest/GI Generations] Hardboileds
1904-13: [Greatest/GI Generation] Partisans
1914-23: [Greatest/GI Generation] New Gods
1924-33: [Silent Generation] Postmodernists
1934-43: [Silent Generation] Anti-Anti-Utopians
1944-53: [Boomers] Blank Generation
1954-63: [Boomers] OGXers
1964-73: [Generation X, Thirteenth Generation] Reconstructionists
1974-82: [Generations X, Y] Revivalists
1983-92: [Millennial Generation] Social Darwikians
1993-2002: [Millennials, Generation Z] TBA
LEARN MORE about this periodization scheme | READ ALL generational articles on HiLobrow.
***
The Reconstructionist predilection for brooding over fragments can be glimpsed:
* in second-generation hip hop's (not to mention the Beastie Boys', Beck's, and DJ Spooky's) frenetic sampling
* in the playful overdetermination of Wes Anderson's set design
* in Spike Jonze's and [honorary Recon] Quentin Tarantino's referentiality
* in Jonathan Lethem's early literary mashups, and his recent essay on "the ecstasy of influence"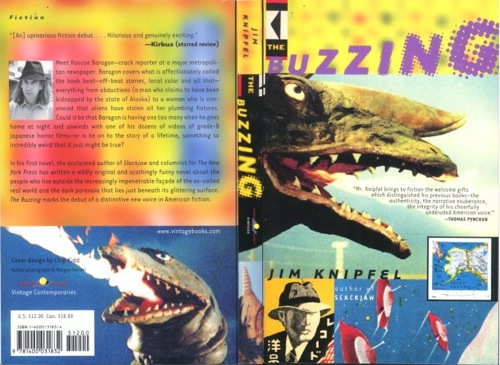 * in the magpied art, design, and cartoonistry of Shepard Fairey, Chip Kidd, and David Rees
* in the torn-up visuals of South Park
* and even in the paranoid style of J.J. Abrams and Dan Brown.
***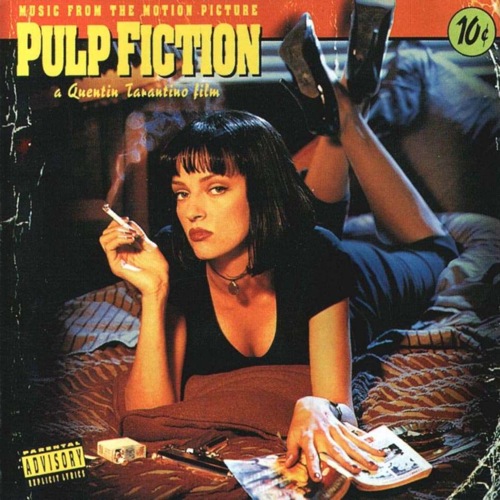 Meet the Reconstructionists.
HONORARY RECONSTRUCTIONISTS (born 1963): Alex Star (New York Times, Lingua Franca editor), Mike Myers (actor, Austin Powers), Lisa Kudrow (actor, Friends), Brad Pitt (actor), Johnny Depp (actor), Ted Rall (cartoonist), E.L. James (author of Fifty Shades of Grey trilogy), Toby Young (journalist), Quentin Tarantino (director, Pulp Fiction), Conan O'Brien (talk show host), Rick Rubin (record producer, Def Jam), Elisabeth Shue (actor), Coolio (rapper), Mitchell Hurwitz (created Arrested Development), Michael Cuesta (created Homeland), Eric McCormack (Will on Will and Grace), Derrick May (techno pioneer), Jeff Mills (techno), Larry Augustin (open-source software pioneer, SugarCRM, Geeknet, SourceForge). Maybe Juan Atkins and Eddie Fowlkes (techno pioneers, born '62).
1964: D.M.C. (rapper, Run D.M.C.), DJ Run (rapper, Run-D.M.C.), Maggie Cheung (actor), Chip Kidd (graphic designer), Jonathan Lethem (author, Motherless Brooklyn), Biz Markie (rapper), Greg Mottola (director, Superbad), Dan Savage (weekly sex columnist), Marisa Tomei (actor), Joss Whedon (film/TV producer; creator of Buffy, Firefly, Dollhouse), MCA (Adam Yauch: rapper, Beastie Boys), Angel, Firefly, Dollhouse, Dr. Horrible), Suzan Lori-Parks (playwright), David Cross (comic, The Ben Stiller Show), Stephen Colbert (The Colbert Report), Janeane Garofalo (comic, The Ben Stiller Show), Kevin Saunderson (techno pioneer), Ron Moore (rebooted Battlestar Galactica), Trey Anastasio (singer and guitarist for Phish), Peter Berg (created Friday Night Lights), Adam Duritz (singer, Counting Crows), Greg Graffin (singer, Bad Religion), Maynard James Keenan (singer, Tool), Stephan Jenkins (singer, Third Eye Blind), Buzz Osborne (singer, The Melvins), Mark Lanegan (singer, Screaming Trees), Dave Pirner (singer, Soul Asylum), Eddie Vedder (singer, Pearl Jam), Chris Cornell (singer, Soundgarden), Christopher Reid (Kid of Kid n' Play), Mike Allen (chief political writer, Politico), Stone Cold Steve Austin (pro wrestler), Michael Bay (director, Armageddon), Glenn Beck (conservative TV and radio talk-show host), Monica Bellucci (actor), Jeff Bezos (founder of Amazon), Juliette Binoche (actor), Barry Bonds (baseball, holds all-time home run record), Dan Brown (The Da Vinci Code), Sandra Bullock (actor), Tracy Chapman (singer), Don Cheadle (actor), Neneh Cherry (musician), Courteney Cox (actor, Friends), Russell Crowe (actor), Hope Davis (actor), Guillermo del Toro (film Director, Hellboy), Chris Farley (comic, Saturday Night Live), Niall Ferguson (historian), Calista Flockhart (actor, Ally McBeal), Bridget Fonda (actor), Vivica Fox (actor), Tim Gane (guitarist, Stereolab), Davis Guggenheim (director, An Inconvenient Truth), Teri Hatcher (actor, Desperate Housewives), Laura Ingraham (conservative pundit), Cheryl James (Salt of Salt-N-Pepa), Wynonna Judd (country music star), Lenny Kravitz (musician), John Leguizamo (comic, actor), Laura Linney (actor), Kid Loco (French trip-hop DJ), Courtney Love (Kurt Cobain's widow, frontwoman for Hole), Debi Mazar (actor), Duff McKagan (ex-Bassist for Guns N' Roses), Clive Owen (actor), Mary-Louise Parker (actor), Rosie Perez (actor), David Rakoff (author), Amy Ray (The Indigo Girls), Keanu Reeves (actor), Molly Shannon (comic, Saturday Night Live), Tavis Smiley (The Tavis Smiley Show), David Spade (comic, actor), Matthew Sweet (musician), Wanda Sykes (comic, actor), Patrick Warburton (Puddy on Seinfeld), Andrew Wilson (actor brother of Luke and Owen), Ian Ziering (Steve Sanders on Beverly Hills 90210), Todd Field (director, Little Children), Jennifer Lauck (memoirist), A. Manette Ansay (author), Jonathan Ames (novelist), Fareed Zakaria (journalist), Jane Horrocks (actor). HONORARY OGXERS: Nicolas Cage (actor, Fast Times at Ridgemont High), Matt Dillon (actor, The Outsiders), Bret Easton Ellis (author), Rob Lowe (actor, The Outsiders), Adam Carolla (MTV), Adam Curry (MTV), Melissa Gilbert (actor, Little House on the Prairie), Hank Azaria (actor, voice of Moe and Apu on The Simpsons), Yeardley Smith (voice of Lisa on The Simpsons), Michelle Obama (First Lady), Dana Plato (Kimberly on Diff'rent Strokes), Michael Hirschorn (media whiz).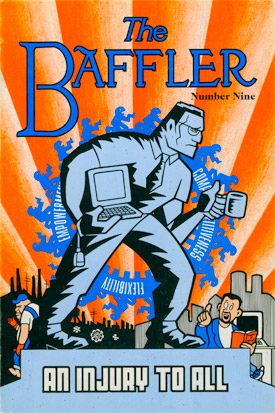 1965: Thomas Frank (liberal columnist and author, editor of The Baffler), Eric B (DJ, Eric B and Rakim), Björk (Icelandic musician), Yuji Naka (videogame designer), Frank Black (singer, Pixies), Steve Coogan (actor), Mike D (Beastie Boys), Julie Doucet (cartoonist, Dirty Plotte), Trav S.D. (vaudevillian), Damien Hirst (British artist), Jam Master Jay (DJ, Run-D.M.C.), KRS-One (rapper), Gong Li (actor), Slick Rick (rapper), Chris Rock (comic, actor), James Wood (literary critic), Matthew Weiner (Mad Men creator), Sen Dog (rapper, Cypress Hill), J Mascis (musician, Dinosaur Jr.), John C. Reilly (actor), Mark Moore (British DJ who helped introduce techno), Moby (DJ, techno, singer-songwriter), Laura Albert (novelist, JT LeRoy), Paul W.S. Anderson (director, Alien vs. Predator), Roger Avary (co-Author, Pulp Fiction), Emmanuelle Béart (actor), Todd Bridges (actor, Diff'rent Strokes), Augusten Burroughs (memoirist), Julie Cafritz (guitarist for Pussy Galore), D. J. Caruso (director, Disturbia), Alan Cumming (actor), Kristin Davis (Charlotte on Sex and the City), Michael Dell (founder of Dell Computer), Andy Dick (comic, actor), Robert Downey, Jr. (actor), Dr. Dre (music producer), Christine Elise (actor), Linda Evangelista (model), Sherilyn Fenn (actor), Goldie (electronic musician), Mark Halperin (Time senior political analyst), Cheryl Hines (actor, Curb Your Enthusiasm), Khaled Hosseini (novelist, The Kite Runner), Elizabeth Hurley (actor, model), Kevin James (actor), Famke Janssen (actor), DJ Jazzy Jeff (DJ Jazzy Jeff & the Fresh Prince), Kool Keith (rapper, Ultramagnetic MCs, Dr. Octagon), Suge Knight (rap mogul), Martin Lawrence (comic, actor), Doug Liman (director, The Bourne Identity), Marlee Matlin (actor), Sam Mendes (director), Krist Novoselic (bassist for Nirvana), Sarah Jessica Parker (Carrie on Sex and the City), Ty Pennington (Trading Spaces), Jeremy Piven (actor), Paulina Porizkova (model), Trent Reznor (Nine Inch Nails), Gavin Rossdale (singer, Bush), J. K. Rowling (author, Harry Potter series), Joey Santiago (guitarist, The Pixies), Charlie Sheen (actor), Brooke Shields (model, actress), Bryan Singer (director, X-Men), Slash (lead guitarist, Guns n' Roses), Nicholas Sparks (novelist, The Notebook), Ben Stiller (actor), Maura Tierney (actor), Larry Wachowski (director, The Matrix), Paul Weitz (director, American Pie), Fareed Zakaria (Newsweek foreign affairs), Rob Zombie (White Zombie singer), MC Shan (rapper), Dennis Lehane (author), Chang-rae Lee (novelist).
1966: The GZA (rapper, Wu-Tang Clan), J. J. Abrams (film/TV producer, Alias and Lost), Schoolly D (rapper), Ad-Rock (rapper, Beastie Boys), Jeff Buckley (singer), Nick Denton (founder, Gawker Media), Chris DeWolfe (co-founder of MySpace), Doug E. Fresh (rapper), Stephen Malkmus (Pavement frontman), Samantha Fox, Stephin Merritt (singer/songwriter, The Magnetic Fields, The 6ths), Adam Sandler (comic, actor, Saturday Night Live), John Cusack (actor), Jimbo Wales (co-Founder of Wikipedia), Shawn Ryan (created The Shield, Chicago Code), Dav Pilkey (children's author, Captain Underpants), Frankie Bones (techno/house musician, brought rave culture to US), Grand Puba (rapper, Brand Nubian), Kamal Ahmed (comic, Jerky Boys), Sherman Alexie (novelist), Fred Armisen (actor, Saturday Night Live), Tim Armstrong (Rancid frontman), Rick Astley (singer), Justine Bateman (Mallory Keaton on Family Ties), Halle Berry (actor), Toni Braxton (singer), Edie Brickell (singer), Bill Callahan (singer/songwriter, Smog), Helena Bonham Carter (actor), David Chalmers (philosopher), Chip E (music producer, godfather of House), Garry Cobain (electronic musician), David X. Cohen (film/TV producer, Simpsons, Futurama producer), Cindy Crawford (model), Blag Dahlia (frontman for The Dwarves), Dimebag Darrell (lead guitarist for Pantera), Patrick Dempsey (actor), Tanya Donelly (musician, Throwing Muses, Belly), Rachel Dratch (actor, Saturday Night Live), Matt Drudge (blogger, The Drudge Report), Jon Favreau (actor, director), David Filo (co-founder of Yahoo!), Jennifer Finch (bassist, L7), Ben Folds (singer/songwriter, Ben Folds Five), Matthew Fox (actor, Party of Five, Lost), Antoine Fuqua (director), Stone Gossard (musician, Pearl Jam), Mary Hansen (musician, Stereolab), Salma Hayek (actor), Kristin Hersh (frontwoman for Throwing Muses), C. Thomas Howell (actor), Michael Imperioli (actor), Joi Ito (Creative Commons, Technorati), Janet Jackson (singer), Tea Leoni (actor), Donal Logue (actor), Shirley Manson (frontwoman for Garbage), Nancy McKeon (Jo on The Facts of Life), Cynthia Nixon (Miranda Hobbes on Sex and the City), Sinead O'Connor (musician), Jason Patric (actor), Robin Wright Penn (actor), Luke Perry (actor, Beverly Hills 90210), Gordon Ramsay (TV chef, Hell's Kitchen), Andy Richter (comic, actor), Chris Robinson (lead singer, The Black Crowes), Darius Rucker (singer, Hootie and the Blowfish), Hope Sandoval (singer/songwriter, Mazzy Star), David Schwimmer (Ross on Friends), Zack Snyder (director), Kiefer Sutherland (actor), Tone-Loc (rapper), Jeff Tremaine (film/TV producer, co-creator of MTV's Jackass), Mike Tyson (boxer), Rainn Wilson (Dwight on The Office), Billy Zane (actor), Kevin Powell (MTV's The Real World: New York, writer for Vibe, political activist).
1967: Kurt Cobain (frontman, Nirvana), Judd Apatow (director, The 40-Year-Old Virgin), Chris Ware (cartoonist, ACME Novelty Library), Louis C. K. (comic, creator of the TV series Louie), Matthew Barney (artist, director, The Cremaster Cycle), Lisa Bonet (Denise on The Cosby Show), Ivan Brunetti (cartoonist, Schizo), Will Ferrell (comic, actor in Adam McKay movies, Saturday Night Live), Col Needham (founded Internet Movie Database), Pierre M. Omidyar (founded eBay), Liz Phair (musician), Lili Taylor (actor), Jeff Tweedy (frontman, Wilco), Vince Gilligan (Breaking Bad creator), Roger D. Hodge (ex-editor, Harper's), A Guy Called Gerald (techno, acid house musician), Monica Ali (novelist), Mike Morhaime (his company developed World of Warcraft), Vin Diesel (actor), Elizabeth Wurtzel (memoirist), Sasha Frere-Jones (music critic), Pamela Anderson (actress, Baywatch), John Battelle (blogger, The Industry Standard), Boris Becker (tennis champ), Brian Michael Bendis (Marvel Comics writer), Poppy Z. Brite (author), Meg Cabot (author, The Princess Diaries), Tia Carrere (actor), Amy Carter (daughter of president), Harry Connick Jr. (actor, singer), Billy Corgan (frontman, Smashing Pumpkins), Heavy D (rapper), Evan Dando (frontman, Lemonheads), Laura Dern (actor), Jamie Foxx (comic, actor), Noel Gallagher (guitarist, Oasis), Paul Giamatti (actor), Lauren Graham (actor, Gilmore Girls), Juliana Hatfield (musician), Faith Hill (country musician), Philip Seymour Hoffman (actor), Shannon Hoon (frontman for Blind Melon), R. Kelly (musician), Nicole Kidman (actor), Jimmy Kimmel (talk show host), Jhumpa Lahiri (author), Matt LeBlanc (Joey on Friends), Lisa Lisa (singer), Kevin Macdonald (Scottish director), Master P (rapper), Dave Matthews (musician), Mo'Nique (actor), Takeuchi Naoko (cartoonist, Sailor Moon), Dave Navarro (guitarist, Jane's Addiction), Guy Pearce (actor), Julia Roberts (actor), John Romero (programmer, Doom, Quake), Mark Ruffalo (actor), Adam Savage (host, MythBusters), Liev Schreiber (actor), Phil Selway (drummer, Radiohead), MC Serch (rapper, 3rd Bass), Jenny Shimizu (model), Andrew Shue (actor, Melrose Place), Anna Nicole Smith (model), Tabitha Soren (journalist, MTV), Mira Sorvino (actor), Courtney Thorne-Smith (actor, Melrose Place), Benicio Del Toro (actor), Andy Wachowski (director, The Matrix), Emily Watson (actor), Scott Weiland (frontman, Stone Temple Pilots), Young MC (musician), Craig Kanarick (cofounded Razorfish), Robert Rummel-Hudson (memoirist). NOT TO MENTION: yours truly, Joshua Glenn (editor, Hermenaut, HiLobrow.com).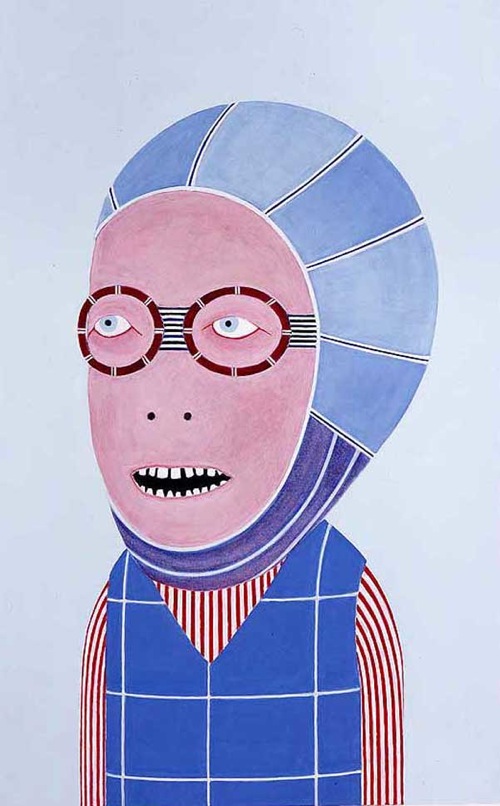 1968: Laylah Ali (painter), Ol' Dirty Bastard (rapper, Wu-Tang Clan), James Parker (author, journalist), Tom Hodgkinson (author, journalist, editor of The Idler), Lisa Carver (perfomance artist, Suckdog; zine publisher, Rollerderby), Margaret Cho (comic), Tony Hawk (skateboarder), LL Cool J (rapper, actor), Parker Posey (actress), Raekwon (rapper, Wu-Tang Clan), Rakim (rapper), Molly Ringwald (actor), Philip Rosedale (founder, Linden Lab — Second Life), Lydia Millet (author), Larry Sanger (cofounder of Wikipedia), Tricky (trip-hop rapper), U-God (musician, Wu-Tang Clan), Eugene Volokh (blogger, Volokh Conspiracy), Owen Wilson (actor), Thom Yorke (frontman for Radiohead), Andrew O'Hagan (Scottish novelist, journalist), David Eick (rebooted Battlestar Galactica), Steven Berlin Johnson (popular science author, cofounded Feed), Sam Lipsyte (novelist), Celine Dion (Canadian singer), Adam McKay (comic, director: 40 Year Old Virgin), Dave Clarke (the Baron of techno), Will Smith (actor, musician), Damon Albarn (Blur frontman), Gillian Anderson (Scully on The X-Files), Patricia Arquette (actor), Sebastian Bach (Skid Row vocalist), Eric Bana (actor), Yasmine Bleeth (actor, Baywatch), Josh Brolin (actor), Edward Burns (actor), Tisha Campbell (actor), James Caviezel (actor, Outlander), Brandi Chastain (soccer player), Eagle-Eye Cherry (musician), Helena Christensen (model), Gary Coleman (Arnold on Diff'rent Strokes), Aaron Cometbus (zine publisher, Cometbus), Daniel Craig (actor, James Bond), Inspecta Deck (rapper, Wu-Tang Clan), Aaron Eckhart (actor), Sully Erna (Godsmack frontman), Brendan Fraser (actor), Cuba Gooding, Jr. (actor), Anthony Michael Hall (actor), Vanilla Ice (white rapper), James Iha (guitarist, Smashing Pumpkins), Hugh Jackman (actor), Alex James (bassist for Blur), Ashley Judd (actor), Heidi Julavits (author, editor of The Believer), Moira Kelly (actor), Jane Krakowski (actor, Ally McBeal and 30 Rock), Ricki Lake (actor, talk show host), Lucy Lawless (actor, Xena), Steven Levitt (Freakonomics economist), Shawn Levy (director), Lucy Liu (actor), Lisa Loeb (singer/songwriter), Traci Lords (pornstar, actress), Ziggy Marley (musician), Mark McGrath (frontman for Sugar Ray), Timothy McVeigh (domestic terrorist), Debra Messing (Grace on Will & Grace), Kylie Minogue (pop singer), Tracy Morgan (actor, 30 Rock), DJ Muggs (DJ, Cypress Hill), Stuart Murdoch (Belle & Sebastian frontman), Ed O'Brien (guitarist, Radiohead), Lisa Marie Presley (Elvis's daughter), Kool G Rap (rapper), Rachel Ray (TV personality), Adam Rich (Nicholas on Eight is Enough), Guy Ritchie (director, married to Madonna), Sam Rockwell (actor), Robert Rodriguez (director), Laetitia Sadier (singer, Stereolab), Pauly Shore (comic), John Singleton (director), Sammy Sosa (baseball), Naomi Watts (actor), Olivia Williams (actor, Rushmore), Scott Wolf (actor, Party of Five), D'arcy Wretzky (bassist, Smashing Pumpkins), Jerry Yang (cofounded Yahoo!), Steve Zahn (actor, Reality Bites), Puck (MTV's "The Real World"), Alex Ross (comic book painter, illustrator), Christopher Noxon (journalist, Rejuvenile), Charlie Sexton (musician), David Bennahum (journalist, memoirist), Kay Hanley (musician), Jonathan Knight (New Kids on the Block), Junot Díaz (novelist), Mohamed Atta (9/11 terrorist).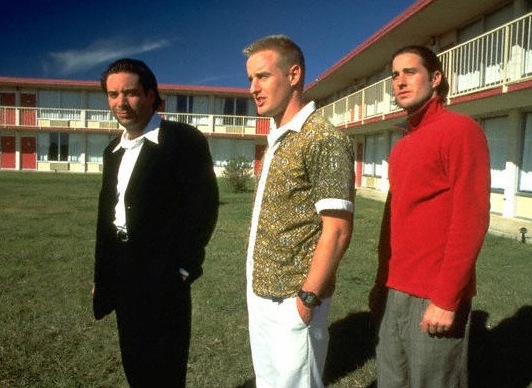 1969: Wes Anderson (director, Rushmore), Alexander McQueen (fashion designer), Darren Aronofsky (director, Pi, Requiem for a Dream), Jack Black (actor, musician), Mike Diana (cartoonist, Boiled Angel), Caterina Fake (cofounded Flickr), Ayaan Hirsi Ali (Activist), Dave Grohl (Nirvana, Foo Fighters), Linus Torvalds (programmer, created the kernel for the GNU/Linux OS), Kathleen Hanna (musician, Riot Grrl), P. J. Harvey (musician), Spike Jonze (director, Being John Malkovich), Natas Kaupas (skateboarder), Will Oldham (folk singer, actor), Trey Parker (cartoonist, co-creator of South Park), The RZA (music producer, Wu-Tang Clan), Elliott Smith (indie musician), Gwen Stefani (singer, No Doubt; fashion), Roxanne Shanté (rapper), Bryan Fuller (created Pushing Daisies, Wonderfalls, Dead Like Me), Jennifer Aniston (Rachel on Friends), Javier Bardem (actor), Jason Bateman (actor, Arrested Development), Cate Blanchett (actor), Bobby Brown (singer), Mariah Carey (singer), Tucker Carlson (conservative pundit), Max Cavalera (Sepultura frontman), Kevin Corrigan (actor), Ice Cube (rapper, actor), Edwidge Danticat (author), Julie Delpy (actor), Marc Forster (director), James Frey (author, memoirist, A Million Little Pieces), Zach Galifianakis (actor, comic), Elizabeth Gilbert (memoirist, Eat, Pray, Love), Jonah Goldberg (conservative pundit), Ben Harper (musician), Sam Henderson (cartoonist), Jesse James (custom motorcycle builder), Jay-Z (rapper, mogul), Jennifer Lopez (singer, actor), Marilyn Manson (Goth shock rocker), Joshua Micah Marshall (liberal pundit), Matthew McConaughey (actor), Edward Norton (actor), Patton Oswalt (comic), Matthew Perry (Chandler on Friends), Tyler Perry (playwright, Diary of a Mad Black Woman), Jason Priestley (Brandon Walsh on Beverly Hills 90210), Sean "Diddy"'Puff Daddy" Combs (music producer), Brett Ratner (director), MC Ren (rapper, NWA), Paul Rudd (actor in Adam McKay/Judd Apatow movies), Duncan Sheik (musician), David Sifry (founded Technorati), Christian Slater (actor), Christy Turlington (model), Sarah Vowell (This American Life), Donnie Wahlberg (New Kids on the Block), Renée Zellweger (actor), Catherine Zeta-Jones (actor), Rick Perlstein (liberal historian), Aimee Bender (novelist), David Mitchell (novelist), Marjane Satrapi (Iranian-born French graphic novelist), Pankaj Mishra (Indian novelist), Hari Kunzru (British novelist, journalist), Arthur Bradford (author).
1970: Beck (musician), DJ Spooky (DJ), Shepard Fairey (artist), Tina Fey (actor, created 30 Rock), Ghostface Killah (rapper, Wu-Tang Clan), Damon Gough (musician, Badly Drawn Boy), Sarah Silverman (comic, actress), Matt Taibbi (political journalist), Q-Tip (rapper, A Tribe Called Quest), Dave Eggers (author, memoirist), Jay Adelson (co-founded Digg), Andre Agassi (tennis star), Paul Thomas Anderson (director, Boogie Nights), Will Arnett (actor, Arrested Development), Josie Bissett (actor, Melrose Place), Lara Flynn Boyle (actor), Jason Calacanis (founded the Silicon Alley Reporter, and Weblogs Inc.), Kirk Cameron (Mike on Growing Pains), Naomi Campbell (model), John Carmack (programmer, Doom, Quake), Neko Case (musician), David Benioff (created Game of Thrones), Rivers Cuomo (frontman for Weezer), Matt Damon (actor), Ani DiFranco (singer/songwriter), DMX (rapper), Minnie Driver (actor), Ted Griffin (created Terriers), Fred Durst (frontman, Limp Bizkit), Joseph Fiennes (actor), Heather Graham (actor), Miho Hatori (vocalist, Cibo Matto), Ethan Hawke (actor), Jamie Kennedy (actor), Naomi Klein (author, The Shock Doctrine), Jordan Knight (New Kids on the Block), Padma Lakshmi (model, host of Top Chef), Queen Latifah (rapper, actress), Christopher Nolan (director), Chris O'Donnell (actor), Beth Orton (folk singer/songwriter), Todd Phillips (director, Old School), River Phoenix (actor), Samantha Power (human rights activist), Michael Rapaport (actor), Kelly Ripa (actor, TV host), Zack de la Rocha (musician, Rage Against the Machine), Claudia Schiffer (German supermodel, TV host), Rick Schroder (actor, Silver Spoons), M. Night Shyamalan (director), Kevin Smith (director), Lemony Snicket (author, A Series of Unfortunate Events), Morgan Spurlock (documentary filmmaker), Louis Theroux (TV presenter, Louis Theroux's Weird Weekends), Uma Thurman (actor), Mary Timony (frontwoman for Helium), Treach (rapper, Naughty By Nature), Vince Vaughn (actor), Malcolm-Jamal Warner (Theo Huxtable on The Cosby Show), Dean Ween (guitarist, Ween), Gene Ween (singer/songwriter, Ween), Mike White (screenwriter, School of Rock), Richie Hawtin (techno musician), Ethan Zuckerman (Internet guru), Danzy Senna (author), D-Nice (rapper, Boogie Down Productions), MF Grimm (rapper), Pete Rock (rapper), Phife Dawg (rapper, A Tribe Called Quest), Tom Anderson (cofounded MySpace), Mix Master Mike (turntablist, Beastie Boys), Sean Wilsey (memoirist), Neal Pollack (satirist, Alternadad), Shalom Auslander (memoirist).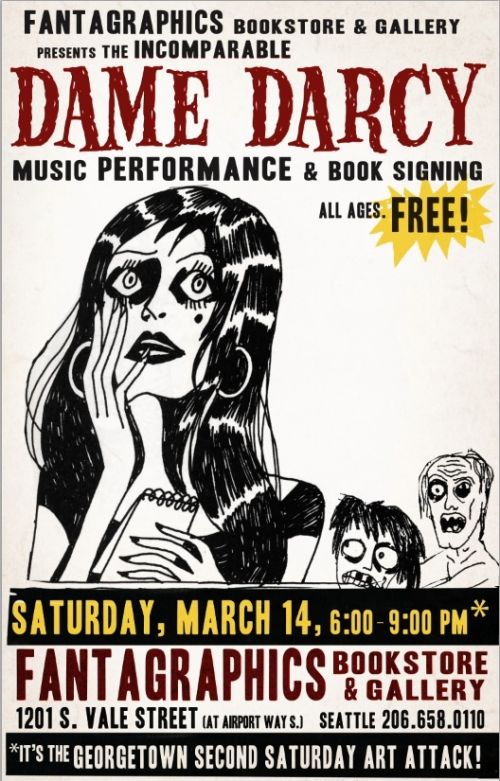 1971: Dame Darcy (cartoonist), Jackson Publick (comic book/TV writer, voiceover actor: The Venture Brothers), (Richard D. James/Aphex Twin (techno musician), John Hodgman (actor, author, humorist), Sacha Baron Cohen (actor, Borat), Snoop Dogg (rapper), MF Doom (rapper), Johnny Knoxville (MTV's Jackass), Method Man (rapper, Wu-Tang Clan), Markos Moulitsas (blogger, Daily Kos), Tupac Shakur (rapper), Marc Andreessen (co-founded Netscape), Christina Applegate (actor), Lance Armstrong (bicyclist), Sean Astin (actor), Peter Beinart (political pundit), C-Murder (rapper), Sofia Coppola (director), Cory Doctorow (blogger, sci-fi author), Shannen Doherty (Brenda on Beverly Hills 90210), Jon Hamm (actor, Don Draper on Mad Men), MC Lyte (rapper), Joey Beltram (house/techno musician), C. J. Bolland (techno musician), Jim VandeHei (cofounded Politico), Vendela Vida (author, married to Dave Eggers), Missy Elliott (rapper), Nathan Fillion (actor in Joss Whedon shows), Martin Freeman (British actor, Tim on The Office), Charlotte Gainsbourg (actor), Tom Green (actor), Lil' Jon (rapper), Duncan Jones (director, David Bowie's son), Alison Krauss (bluegrass musician), Jared Leto (actor, My So-Called Life), Emmanuel Lewis (Webster on Webster), Lisa "Left Eye" Lopes (singer, TLC), Natascha McElhone (actor), Ewan McGregor (actor), Sandra Oh (actor), Amy Poehler (actor, Saturday Night Live), Kevin Richardson (Backstreet Boys), Kid Rock (white rapper), Tom Rowlands (musician, Chemical Brothers), Winona Ryder (iconic actor), Pete Sampras (tennis champ), Peter Sarsgaard (most talented actor of the generation?), Selena (crossover Tejano music star), Ione Skye (actor), Jada Pinkett Smith (actor), Matt Stone (cartoonist, co-creator of South Park), Sheryl Swoopes (WNBA basketball player), Tiffany (teen singing sensation), Timbaland (rap producer and performer), Mark Wahlberg (actor, ex-rapper), Luke Wilson (actor), Noah Wyle (actor), Mary J. Blige (singer), Neil Strauss (pick-up artist), Ruth Shalit (journalist, plagiarist), Kara Walker (artist), Matthew De Abaitua (British science fiction author), Stella McCartney (fashion designer).
1972: Eminem (rapper), China Mieville (sf author), Chan Marshall (singer/songwriter as Cat Power), Slug (rapper), David Rees (cartoonist, Get Your War On), Fred Van Lente (cartoonist), Stephen Glass (plagiarist), Mark Abene (hacker Phiber Optik), Ben Affleck (actor), Billie Joe Armstrong (frontman for Green Day), Melissa Auf der Maur (bass player for Smashing Pumpkins, Hole), Notorious B.I.G. (rapper), Elizabeth Berkley (actor), Selma Blair (actor), Jonathan Chait (Senior Editor, The New Republic), John Cho (actor, Harold & Kumar Go to White Castle), Ana Marie Cox (political journalist, founded the blog Wonkette), Cameron Diaz (actor), Carmen Electra (TV personality), Ze Frank (blogger, The Show with Ze Frank), Liam Gallagher (lead singer for Oasis), Jennifer Garner (actor), Jennie Garth (actor, Kelly on Beverly Hills 90210), Geri Halliwell (Ginger Spice of Spice Girls), Mia Hamm (soccer star), Angie Harmon (actor), Matthew Haughey (blogger, MetaFilter, PVRblog), Albert and Allen Hughes (directors), Violent J (white rapper, Insane Clown Posse), Wyclef Jean (musician, The Fugees), Alex Kapranos (Franz Ferdinand frontman), Jude Law (actor), Leslie Mann (actor), Jenny McCarthy (model, actor, advice-giver), Joey McIntyre (New Kids on the Block), Alyssa Milano (actor), Gretchen Mol (actor), Thandie Newton (actor), Shaquille O'Neal (basketball player), Gwyneth Paltrow (actor), Amanda Peet (actor), Busta Rhymes (musician), The Rock (wrestler, actor), Rebecca Romijn (supermodel, actor), Michael Rosenbaum (Lex Luthor on Smallville), Eli Roth (director), Maya Rudolph (actor, Saturday Night Live), Chris Tucker (comic, actor), Dita Von Teese (burlesque star), Wil Wheaton (Wesley Crusher on Star Trek: TNG), Si Begg (techno musician), Jacinda Barrett (MTV's Real World: London, actress), Myla Goldberg (novelist, musician), Chuck Klosterman (music writer), Ben Kunkel (novelist, cofounded n+1), Gary Shteyngart (novelist).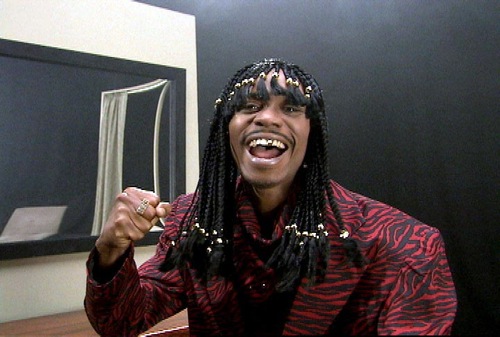 1973: Dave Chappelle (comic, Chappelle's Show), Xeni Jardin (BoingBoing blogger), Andrew Bird (singer/songwriter), Jason Kottke (successful blogger), Mike Daisey (spoken word performer), Stewart Butterfield (cofounded Flickr), Jason Acuña (Jackass dwarf), Akon (singer), Kate Beckinsale (actor), Sergey Brin (co-founded Google), Adrien Brody (actor, The Pianist), Neve Campbell (actor, Party of Five), Drew Curtis (blogger, Fark), Carson Daly (MTV Total Request Live), Mos Def (rapper, actor), Ioan Gruffudd (actor), Heidi Klum (German supermodel, host of Project Runway), Monica Lewinsky (intern), Juliette Lewis (actor, musician), Mario Lopez (Slater on Saved by the Bell), Seth MacFarlane (creator of Family Guy), Megan McArdle (Atlantic Monthly blogger), Rose McGowan (actor), Larry Page (co-founder of Google), Efren Ramirez (actor), Brian Austin Green (David on Beverly Hills 90210), Tori Spelling (Donna in Beverly Hills 90210), Rufus Wainwright (musician). HONORARY REVIVALISTS: Neil Patrick Harris (actor), Stephenie Meyer (author of Twilight series), Franklin Foer (New Republic editor), Jason Zengerle (New Republic writer), Tyra Banks (model, created America's Next Top Model), Nas (rapper), Madlib (rapper), Neve Campbell (actor, Party of Five), Mario Lopez (Slater on Saved by the Bell).
HONORARY RECONSTRUCTIONISTS (born 1974): Jemaine Clement (musician/actor, Flight of the Conchords), Stephen Merchant (film/TV producer, The Office, Extras), Leonardo DiCaprio (actor).
***
RECON DOTCOM
Personal computers entered the market in 1977, with RadioShack's TRS-80, Commodore's PET, and Apple's Apple II. In 1981, when the oldest members of the Reconstructionist Generation (1964-73) were turning 17, IBM introduced its PC; in '84, when the youngest Recons were turning 11, Apple introduced the Macintosh. Reconstructionists are a technologically nimble generation — not just adept at using software, but creating and manipulating it.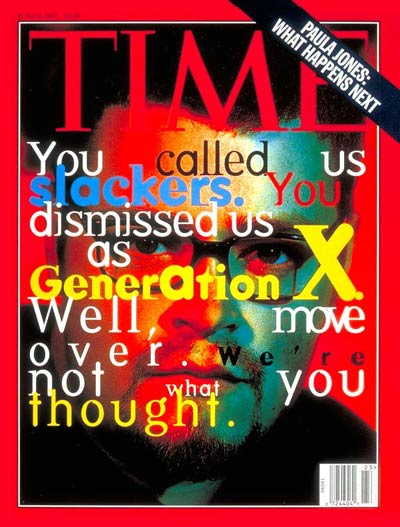 As Time would point out in a "Whoops! We were wrong!" cover story in 1997, the former "twentysomethings," now called "Generation X") were "flocking to technology start-ups." During the dot-com boom of the Nineties (1994-2003), Reconstructionists founded the following websites, publications, and services.
1963 [honorary Recons]
Larry Augustin — open-source software pioneer, SugarCRM, Geeknet, SourceForge
1964
Jeff Bezos — Amazon
Halsey Minor — cofounder, CNET
Michael Hirschorn — cofounder of Inside.com [an honorary OGXer]
1965
Michael Dell — Dell Computer
Michael Tiemann — open-source software pioneer, Open Source Initiative, Embedded Linux Consortium, authored the GNU C++ compiler
1966
Jimbo Wales — Wikipedia
David Filo — cofounder, Yahoo!
Niklas Zennström — cofounder, Skype, Kazaa, Joost
Chris DeWolfe — MySpace
Matt Drudge — The Drudge Report
Joi Ito — Creative Commons, Technorati
Nick Denton — Gawker Media, parent company for Gawker, Fleshbot, Gizmodo, io9, Kotaku, Deadspin, Lifehacker, Jalopnik, Jezebel. Also founded Idolator, Gridskipper, Wonkette, Valleywag, Consumerist, Oddjack, Screenhead, Sploid, Defamer
1967
Pierre M. Omidyar — eBay
Peter Andreas Thiel — co-founder, PayPal. An early investor in Facebook.
Col Needham — Internet Movie Database (IMDB)
John Battelle — The Industry Standard
1968
Philip Rosedale — Linden Lab (Second Life)
Larry Sanger — cofounder, Wikipedia
Sabeer Bhatia — co-founder, Hotmail
Eugene Volokh — Volokh Conspiracy
Steven Berlin Johnson — cofounder, Feed
Stefanie Syman — cofounder, Feed
Jerry Yang — cofounder, Yahoo!
Jamie W. Zawinski (jwz) — open-source software pioneer, Mozilla, XEmacs, early versions of Netscape Navigator
Jessamyn West — Librarian.net, MetaFilter moderator
1969
Caterina Fake — cofounder, Flickr
Joshua Micah Marshall — Talking Points Memo
David Sifry — Technorati
Linus Torvalds — open-source software pioneer, created the kernel for the GNU/Linux OS
Rebecca MacKinnon — cofounder, Global Voices Online
1970
Jay Adelson — co-founder, Digg
Jason Calacanis — cofounder, Silicon Alley Reporter, Weblogs Inc.
Ethan Zuckerman — cofounder, Tripod.com; founder of Geekcorps; cofounder, Global Voices Online
1971
Carl Steadman — cofounder, Suck
Markos Moulitsas — Daily Kos
Marc Andreessen — co-founder, Netscape
Jim VandeHei — cofounder, Politico
Heather Havrilesky — Suck columnist
1972
Evan Williams — cofounder, Pyra Labs (creator of weblog-authoring software Blogger) and Twitter
Meg Hourihan — cofounder, Pyra Labs (creator of weblog-authoring software Blogger); co-founder, Kinja
Mark Abene — hacker Phiber Optik
Ana Marie Cox — editor of Suck, original Wonkette blogger
Matthew Haughey — founder, MetaFilter
1973
Sergey Brin — co-founder, Google
Larry Page — co-founder, Google
Xeni Jardin — BoingBoing
Jason Kottke — Kottke
Stewart Butterfield — cofounder, Flickr
Drew Curtis — Fark
Brian Behlendorf — open-source software pioneer, primary developer of the Apache Web server,
1974 [honorary Recons]
Paul Bausch — co-creator of the weblog software Blogger, developer at MetaFilter
FWIW, the one and only music genre pioneered by Reconstructionists (gangsta rap, new-school and alternative hip hop, grunge, nu metal, alt-rock, jungle were developments of music genres pioneered by Boomers and OGXers) is electronic/techno music.
***
NOTES AND DRAFTS
* Stephen Malkmus: "We grew up listening to the music from the best decade ever/Talking about the A-D-D's"
* The so-called Culture Wars. During the Eighties, a dramatic polarization transformed US politics and culture. Society split into two warring camps — defined not by nominal religion, ethnicity, social class, or political affiliation, but rather by ideological world views. All of a sudden, there were only two positions that one could take on hot-button issues (e.g., abortion, gun politics, privacy, homosexuality, censorship): either orthodox or progressive. At the same time, the term "political correctness" was first used by conservatives as part of their challenge to university curricula and teaching methods. And during this same period, deconstructionist theory — which pursues the meaning of a text to the point of undoing the oppositions on which it is apparently founded, and to the point of showing that those foundations are irreducibly complex or impossible — gained ascendancy in college and university humanities departments. Our cohort's mission is post- but not anti-Deconstructionist.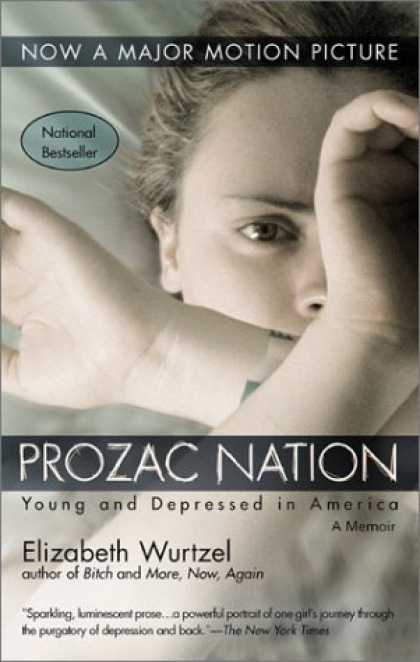 * In 2008, the list of Reconstructionist memoirs of which I was aware included: Elizabeth Wurtzel's Prozac Nation (1994); Jenny McCarthy's Jen-X: Jenny McCarthy's Open Book (1997); David Bennahum's Extra Life (1998); David Eggers' A Heartbreaking Work of Staggering Genius (2000); Jennifer Lauck's Blackbird: A Childhood Lost and Found (2001); Toby Young's [honorary Reconstructionist] How to Lose Friends and Alienate People (2001), Lauck's Still Waters (2002); Augusten Burroughs' Running With Scissors (2002); Stephen Glass' The Fabulist (2003); James Frey's A Million Little Pieces (2003); Dito Montiel's A Guide to Recognizing Your Saints (2003); Bo Peabody's Lucky or Smart? (2004); Marjane Satrapi's Persepolis: The Story of a Childhood (2004); A.J. Jacobs' The Know-It-All: One Man's Humble Quest to Become the Smartest Person in the World (2004); Lauck's Show Me the Way (2004); Alison Smith's Name All The Animals (2004); Sean Wilsey's Oh the Glory of It All (2005); Chuck Klosterman's Killing Yourself to Live (2005); Noah Baumbach's 2005 movie, The Squid and the Whale; Elizabeth Gilbert's Eat, Pray, Love (2006); Jen Lancaster's Bitter is the New Black : Confessions of a Condescending, Egomaniacal, Self-Centered Smartass, Or, Why You Should Never Carry A Prada Bag to the Unemployment Office (2006); Susanna Sonnenberg's Her Last Death (2007); Shalom Auslander's Foreskin's Lament (2007); Jen Lancaster's Bright Lights, Big Ass: A Self-Indulgent, Surly, Ex-Sorority Girl's Guide to Why it Often Sucks in the City, or Who are These Idiots and Why Do They All Live Next Door to Me? (2007); A.J. Jacobs' The Year of Living Biblically: One Man's Humble Quest to Follow the Bible as Literally as Possible (2007); Dan Kennedy's Rock On (2008); Toby Young's The Sound of No Hands Clapping (2008), Margaret B. Jones/Margaret Seltzer's Love and Consequences (2008); Kirk Cameron's Still Growing: An Autobiography (2008); Ayaan Hirsi Ali's Infidel (2008); and, of course, Tori Spelling's sTORI Telling (2008).
The following list is a very brief sampling of memoirs, written by members of the same generational cohort, published since 2008: Sarah Palin's Going Rogue: An American Life (2009); Andre Agassi's Open (2009); Wil Wheaton's Just a Geek: Unflinchingly honest tales of the search for life, love, and fulfillment beyond the Starship Enterprise (2009); Gretchen Rubin's The Happiness Project: Or, Why I Spent a Year Trying to Sing in the Morning, Clean My Closets, Fight Right, Read Aristotle, and Generally Have More Fun (2009), Darin Strauss' Half a Life (2010); David Rakoff's Half Empty (2010); Hoda Kotb's How I Survived War Zones, Bad Hair, Cancer, and Kathie Lee (2010); Jim Breuer's I'm Not High: (But I've Got a Lot of Crazy Stories about Life as a Goat Boy, a Dad, and a Spiritual Warrior) (2010); Ricky Martin's Me (2010); Elizabeth Gilbert's Committed: A Skeptic Makes Peace with Marriage (2010); Portia De Rossi's Unbearable Lightness (2010); Steven Adler's My Appetite for Destruction: Sex, and Drugs, and Guns N' Roses (2010); Marion Jones' On the Right Track: From Olympic Downfall to Finding Forgiveness and the Strength to Overcome and Succeed (2010); Rob Sheffield's Talking to Girls About Duran Duran: One Young Man's Quest for True Love and a Cooler Haircut (2010); and Todd Bridges' Killing Willis: From Diff'rent Strokes to the Mean Streets to the Life I Always Wanted (2010). Forthcoming: Josh Radnor's One Big Blissful Thing (2011), Meghan O'Rourke's The Long Goodbye (2011), Georgette Jones' The Three of Us: Understanding My Mother, Finding My Father, and Growing Up with Tammy and George (2011).
***
ON THE POLITICS OF MIS- or DIS-PERIODIZATION
* In 1992, Ross Perot's presidential campaign attempted to capture the youth vote by funding a libertarian generational front organization, Lead… or Leave, which was fronted by a couple of wealthy Reconstructionists, Rob Nelson and Jon Cowan, and which argued for the privatization of Social Security. Then there was self-proclaimed "economist and renowned Gen X'er" Meredith Bagby, a protegée of Perot's and the author of 1998's Rational Exuberance — a "post-partisan" manifesto that argued for the privatization of Social Security. Bagby said she was proud to be a member of Generation X, which she defined as those born between 1965-76. Why did she stretch Generation X so far into the 1970s? Because Bagby, who was born in 1974, is a generational carpetbagger. The so-called "Gen X" was a shibboleth to conjure with, and she wanted a piece of the action.
* In 1993, another suspect generational group, Third Millennium, announced that it had formed to represent the concerns of those Americans who'd been dubbed "twentysomethings" or "Generation X." Its leaders claimed the cohort in question was born between 1961 and 1981. No wonder TM founder Richard Thau said: "The soul of Gen X is amorphous, intangible, elusive." They had their dates mixed up! Not coincidentally, 13th-Gen coauthor William Strauss was a Third Millennium advisor; and Meredith Bagby was on its board; also, Lead or Leave's founders helped craft the Third Millennium manifesto. Third Millennium is best known, these days, for lobbying Congress on behalf of those interested in privatizing Social Security.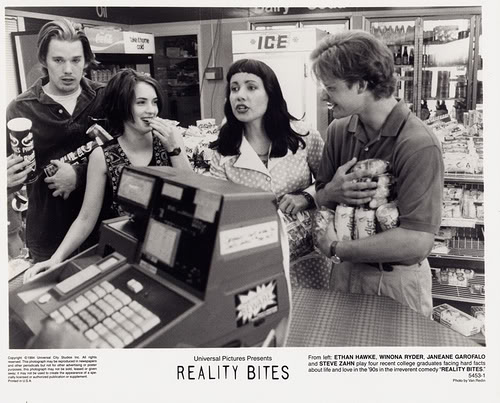 ***
READ MORE essays by Joshua Glenn, originally published in: THE BAFFLER | BOSTON GLOBE IDEAS | BRAINIAC | CABINET | FEED | HERMENAUT | HILOBROW | HILOBROW: GENERATIONS | HILOBROW: RADIUM AGE SCIENCE FICTION | HILOBROW: SHOCKING BLOCKING | THE IDLER | IO9 | N+1 | NEW YORK TIMES BOOK REVIEW | SEMIONAUT | SLATE
Joshua Glenn's books include UNBORED: THE ESSENTIAL FIELD GUIDE TO SERIOUS FUN (with Elizabeth Foy Larsen); and SIGNIFICANT OBJECTS: 100 EXTRAORDINARY STORIES ABOUT ORDINARY THINGS (with Rob Walker).