HYPOCRITE IDLER 2019
By: Joshua Glenn
December 27, 2019
To idle is to work on meaningful and varied projects — and also to take it easy. If you're interested in my 2019 projects, please keep reading; otherwise, don't. The title of this series of posts refers to this self-proclaimed idler's inability to take it easy.
HILOBROW is a noncommercial blog. None of the below should be construed as an advertisement for SEMIOVOX, UNBORED, or one of my other semi-profitable projects. This series is merely intended to keep HILOBROW's readers updated on the editor's doings and undoings.
I am deeply grateful to the many talented and generous folks with whom I've collaborated during this past year.
MORE HYPOCRISY: 2010 | 2011 | 2012 | 2013 | 2014 | 2015 | 2016 | 2017 | 2018 | 2019 | 2020 | 2021 | 2022 | 1Q2023 | 2Q2023 | 3Q2023 | 4Q2023.
***
---
SEMIOVOX
---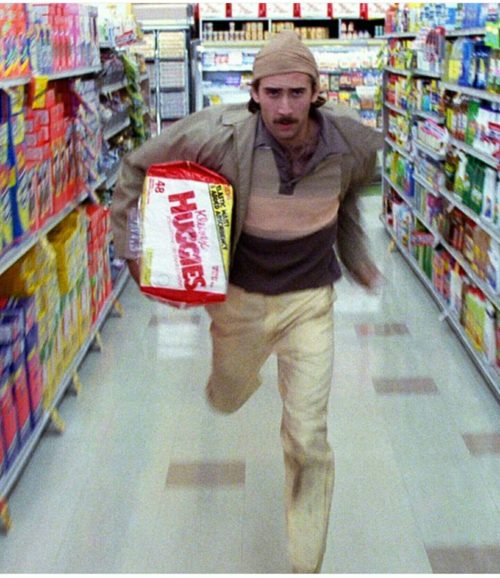 I co-founded the commercial semiotics agency SEMIOVOX five years ago. Our research and analysis provides insights and inspirations — to brands' marketing, packaging, and consumer insights teams, as well as to design and marketing agencies — regarding the unspoken codes and cues of cultural territories and product categories. Our projects are often global in scope; and we typically combine our audits with consumer research, led by Semiovox's Ron Rentel — who is also head of our sister agency, CONSUMER EYES.
During 2019, our clients ranged from the leading provider of financial services in the academic, research, medical, cultural and governmental fields, to one of the largest pharmaceutical companies in the world, to a brand-new Jamaican rum company. We've also been working assiduously to evolve our methodology and — as of early 2020 — to begin publishing original content.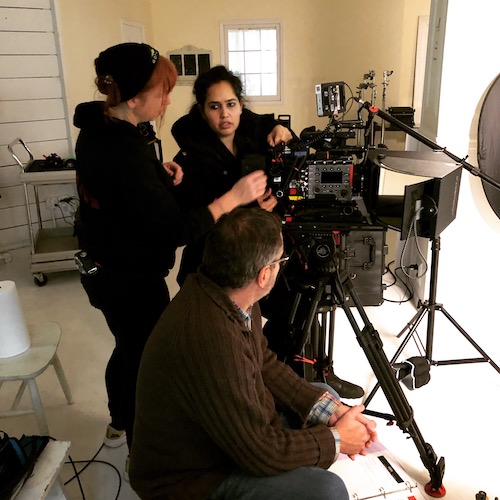 In December, I was interviewed — in my capacity as a semiotician and cultural historian — for a documentary directed by Jeff Malmberg, the filmmaker behind 2010's Marwencol. (Shown above: Malmberg and crew, in Bushwick.) Details to come, in 2020…
---
HILOBROW
---
I'm the editor and publisher, here at HILOBROW. To see everything that our talented contributors have written, please check out the HILOBROW 2019 post. Here, I'll just mention two series that I edited this year. I'm grateful to the contributors to both of these series, many of whom donated their fees to the ACLU.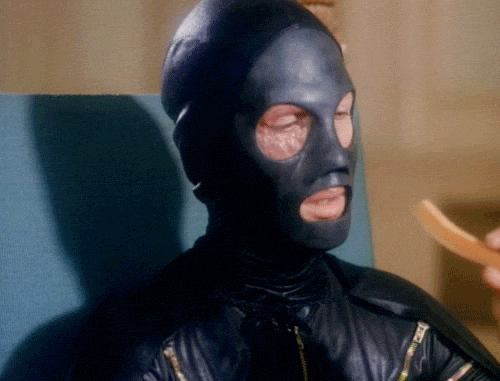 CONVOY YOUR ENTHUSIASM analyzed and celebrated 25 action movies from the Seventies (1974–1983).
*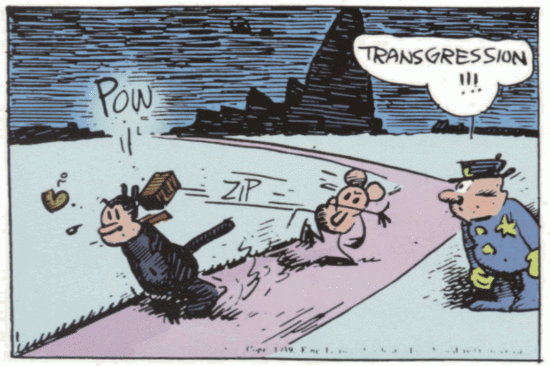 Our weekly ENTHUSIASM series, this year, was: SERIOCOMIC. I invited 52 of HILOBROW's friends and contributors to wax enthusiastic about some of their favorite comics books and strips.
---
PROJECT:OBJECT
---
Rob Walker and I are co-editors of PROJECT:OBJECT, which publishes true stories about surprisingly significant objects. In 2019, HILOBROW published two new P:O series. Rob and I are grateful to our contributors, many of whom donated their fees to the ACLU.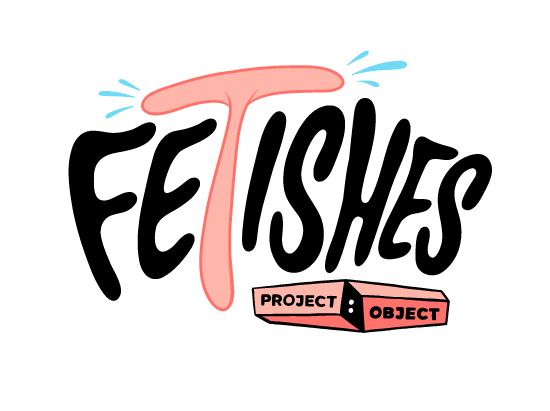 The FETISHES series featured stories about objects with which our contributors are obsessed, to which they are devoted, and from the influence of which they cannot escape.
*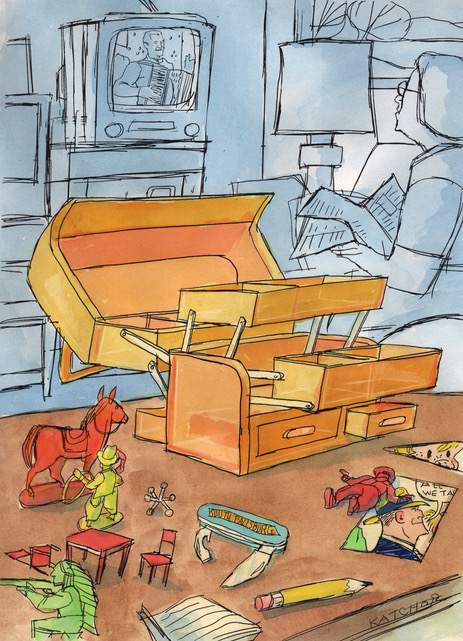 LOST OBJECTS vol. 2 featured stories about objects which our contributors no longer possess. Some of the stories were assigned to illustrators; and in a new twist, some of the stories were illustrated by their authors.
---
READING & WRITING
---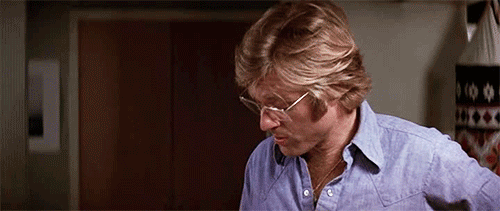 In April, Rob Walker and I co-wrote the INTRODUCTION to Project:Object's FETISHES series. This summer, I wrote a long-ish INTRODUCTION to the CONVOY YOUR ENTHUSIASM series. And in October, Rob and I co-wrote the INTRODUCTION to Project:Object's LOST OBJECTS vol. 2 series.
Also, I contributed an installment on THREE DAYS OF THE CONDOR, to CONVOY YOUR ENTHUSIASM; and an installment on SPIRE CHRISTIAN COMICS to the series SERIOCOMIC.
*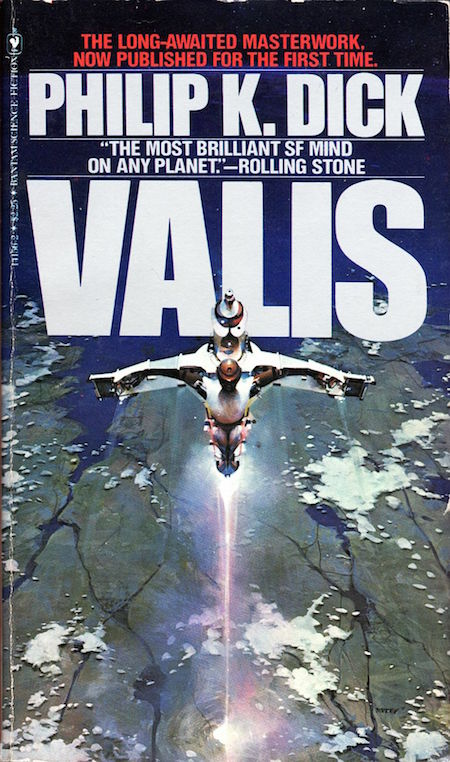 Early this year, I wrapped up the weekly NEW WAVE SCI-FI 75 series, which identifies my 75 favorite sci-fi novels published during the Sixties (1964–1973) and Seventies (1974–1983). Here's the 2019 lineup:
Stanislaw Lem's THE FUTUROLOGICAL CONGRESS | John Sladek's RODERICK AT RANDOM | Octavia E. Butler's WILD SEED | Russell Hoban's RIDDLEY WALKER | David Bowie's ZIGGY STARDUST album | Philip K. Dick's VALIS | Alan Moore's graphic novel V FOR VENDETTA | Brian Aldiss's GREYBEARD | Katsuhiro Otomo's graphic novel AKIRA | James Tiptree Jr.'s UP THE WALLS OF THE WORLD.
*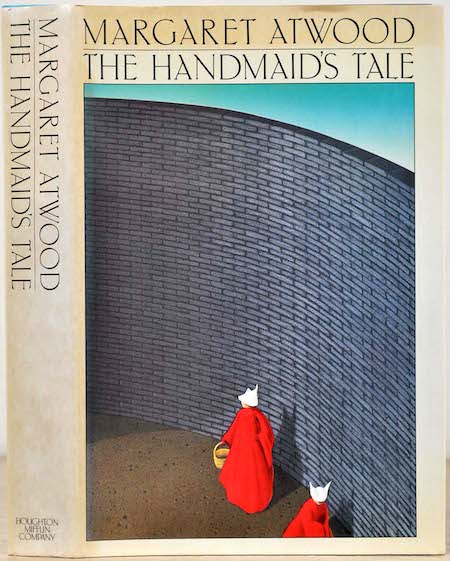 This year, I began publishing a new weekly lit-list series, DIAMOND AGE 75, which aims to identify my 75 favorite science-fiction novels published during the Eighties (1984–1993) and Nineties (1994–2003). Here's the 2019 series lineup:
William Gibson's NEUROMANCER | K.W. Jeter's DR. ADDER | Bruce Sterling's SCHISMATRIX | Margaret Atwood's THE HANDMAID'S TALE | Orson Scott Card's ENDER'S GAME | Greg Bear's BLOOD MUSIC | Frank Miller's THE DARK KNIGHT RETURNS | Philip K. Dick's RADIO FREE ALBEMUTH | William Gibson's COUNT ZERO | Alan Moore's WATCHMEN | Octavia E. Butler's DAWN | Iain M. Banks's CONSIDER PHLEBAS | Ursula K. Le Guin's ALWAYS COMING HOME | Iain M. Banks's THE PLAYER OF GAMES | Octavia E. Butler's ADULTHOOD RITES | William Gibson's MONA LISA OVERDRIVE | Octavia E. Butler's IMAGO | Grant Morrison and Richard Case's DOOM PATROL | Shirow Masamune's GHOST IN THE SHELL | Dan Simmon's HYPERION | Lois McMaster Bujold's THE VOR GAME | Iain M. Banks's USE OF WEAPONS | William Gibson and Bruce Sterling's THE DIFFERENCE ENGINE | Karen Joy Fowler's SARAH CANARY | John Barnes's ORBITAL RESONANCE | Pat Cadigan's SYNNERS | Neal Stephenson's SNOW CRASH | Kim Stanley Robinson's RED MARS | Maureen McHugh's CHINA MOUNTAIN ZHANG | Octavia E.Butler's PARABLE OF THE SOWER | Jeff Noon's VURT | William Gibson's VIRTUAL LIGHT | Jack Womack's RANDOM ACTS OF SENSELESS VIOLENCE | Jonathan Lethem's GUN, WITH OCCASIONAL MUSIC | Iain M. Banks's FEERSUM ENDJINN | Charles Burns's BLACK HOLE | Neal Stephenson's THE DIAMOND AGE | Nancy Farmer's THE EAR, THE EYE, AND THE ARM | Jonathan Lethem's AMNESIA MOON | Nicola Griffith's SLOW RIVER | Ken MacLeod's THE STAR FRACTION.
*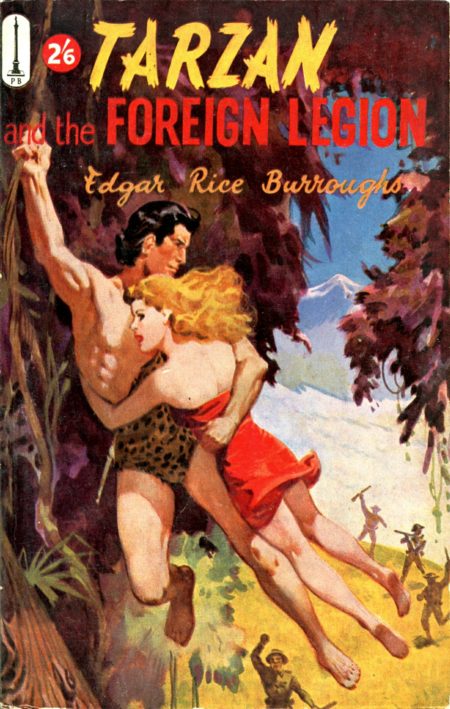 I published LISTEN, HOLLYWOOD!, a 10-part series offering unsolicited advice to producers looking to adapt great, overlooked 20th-century adventure novels for movies or TV. Here's the lineup:
Michael Innes's FROM LONDON FAR | P.G. Wodehouse's LEAVE IT TO PSMITH | Peter Dickinson's CHANGES TRILOGY | Robert Heinlein's GLORY ROAD | Poul Anderson's THE HIGH CRUSADE | Edgar Rice Burroughs's TARZAN AND THE FOREIGN LEGION | G.K. Chesterton's THE NAPOLEON OF NOTTING HILL | Michael Innes's THE JOURNEYING BOY | Alfred Jarry's EXPLOITS AND OPINIONS OF DR. FAUSTROLL, PATAPHYSICIAN | André Gide's THE VATICAN CAVES [LAFCADIO'S ADVENTURES].
*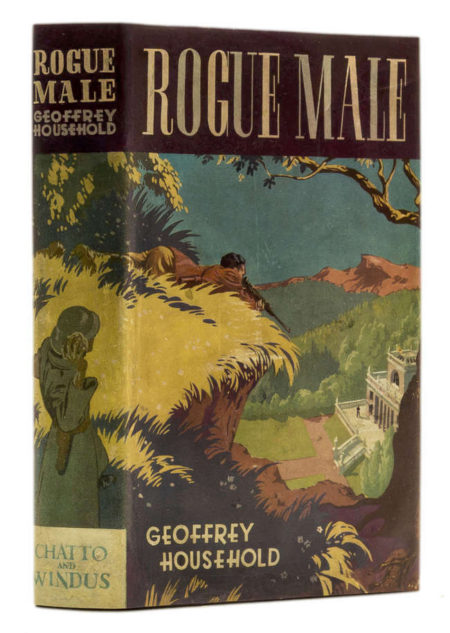 I published the following 19 new installments in BEST ADVENTURES. The series chronicles my ongoing, years-long attempt to identify my favorite 10 adventures from each year of the 20th century.
Each BEST ADVENTURES installment was first published as 10 individual posts.
*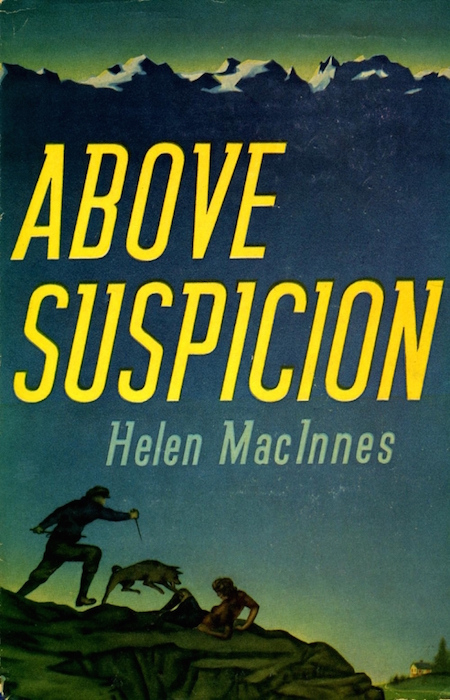 With the end of the BEST ADVENTURES project in sight, this year I grouped its various installments into the following handy pages:
100 BEST ADVENTURES OF THE OUGHTS (1904–1913) | 100 BEST ADVENTURES OF THE TEENS (1914–1923) | 100 BEST ADVENTURES OF THE TWENTIES (1924–1933) | 100 BEST ADVENTURES OF THE THIRTIES (1934–1943) | 100 BEST ADVENTURES OF THE FORTIES (1944–1953) | 100 BEST ADVENTURES OF THE FIFTIES (1954–1963) | 100 BEST ADVENTURES OF THE SIXTIES (1964–1973) | 100 BEST ADVENTURES OF THE SEVENTIES (1974–1983)
ALSO: 100 BEST YA & YYA ADVENTURES OF THE SIXTIES (1964–1973)
*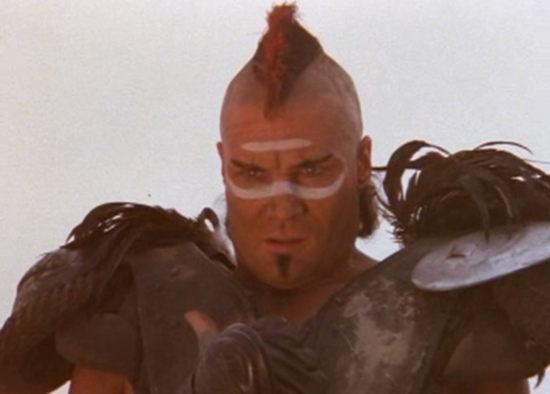 Finally, I published A IS FOR ADVENTURE, an irregular series featuring notes towards The Adventurer's Glossary, a work in progress which — like my previous books, The Idler's Glossary and The Wage Slave's Glossary — will smuggle ideology critique into a simple defining vocabulary or clavis. Here's the lineup:
A-OK to AVENGER | BADASS to BUSHIDO | CAHOOTS to CWTCH | DAB HAND to DYNO | EAT IT to EXPLOIT | FACE to FUGAZI | GALAHAD to GUNG-HO | HACK to HURT LOCKER | ILL to IRISH | JACK to JURY-RIG | KAPUT to KNUCKLE UP | LABONZA to LOCK AND LOAD | MACGYVER to MOXIE | NAIL to NUTS | O.G. to OUTRÉ | PACKING to PUNK | QUANDARY to QUIXOTIC | RAFFISH to RURITANIA | SAFARI to SWASHBUCKLE | TAILSPIN to TWEENER | UMBRAGE to UPTAKE | VALIANT to VOYAGE | WALK THE WALK to WRANGLE | X to X MARKS THE SPOT | YIPPEE KI-YAY to YOLO | ZEALOUS to ZOOM.
---
GO WEST
---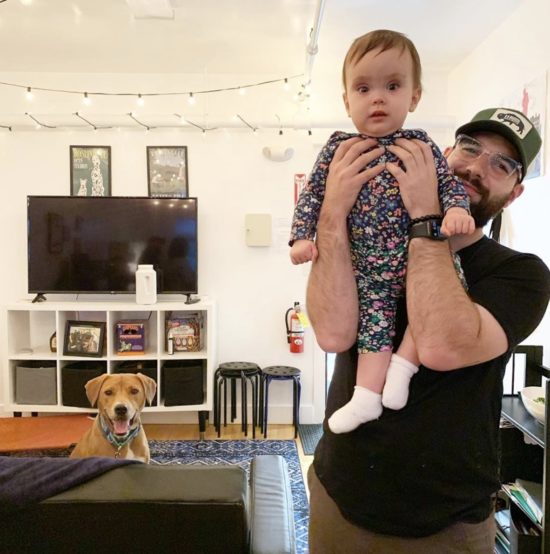 In 2017, I co-founded GO WEST, a coworking space located in the business district of Boston's no-longer-sleepy West Roxbury neighborhood. We're a vibrant community of entrepreneurs, freelancers, and remote workers hailing from a variety of fields, including: digital humanities, graphic design, educational software, branding, dog-training, boardgames, political organizing, NGOs, and crowdfunding. Follow us on Instagram.
---
TAKING IT EASY
---
In the taking it easy department…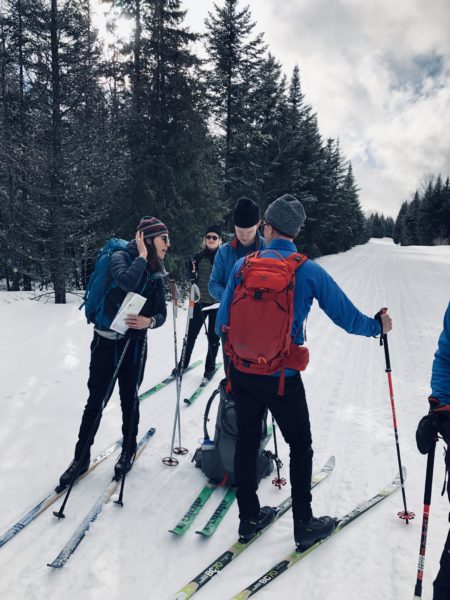 In January and February, Susan and I did some nordic skiing in Vermont and Maine — including a jaunt that involved skiing to an AMC lodge in Maine's Hundred-Mile Wilderness, with two other couples.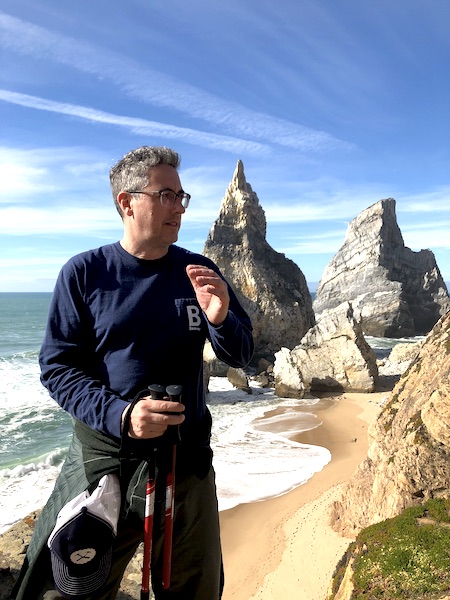 In March, Susan and I took a week-long trip to Portugal: Cascais, Sintra, Castelo de Monsaraz (in the Alentejo), and Lisbon. Above: Hiking above the remote beach Praia da Ursa, near Cabo da Roca — the most westerly point of mainland Europe.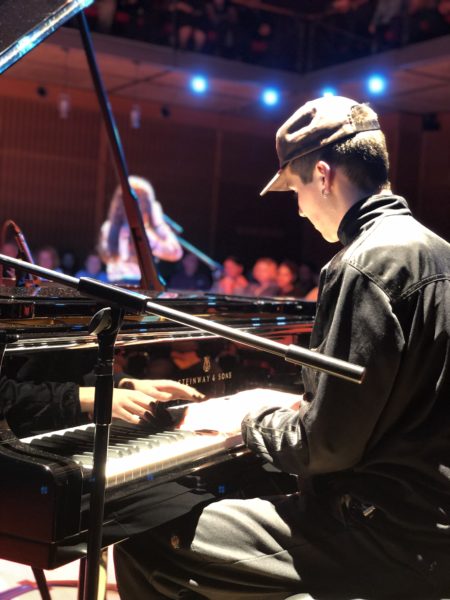 In May, Susan and I attended Max's various final high-school events. Shown here: Max playing piano at the Isabella Stewart Gardner Museum's Calderwood Hall.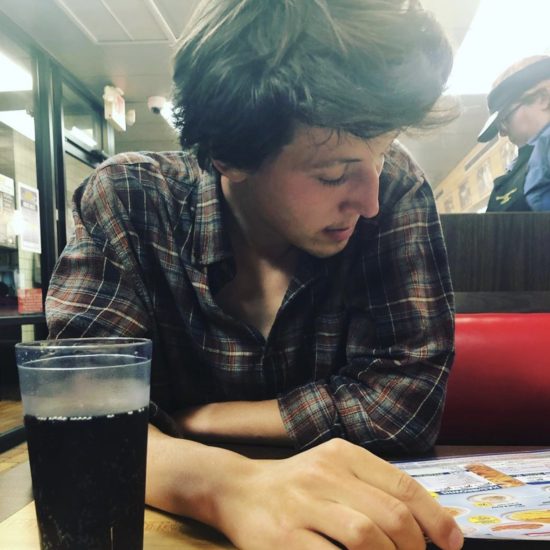 In August, Susan and I spent a week hiking around Olympic National Park — and visiting friends in Seattle. At the end of the month, we dropped Max off for his freshman year at NYU; and I drove from Atlanta back to Boston with Sam, who is now a senior at Bates.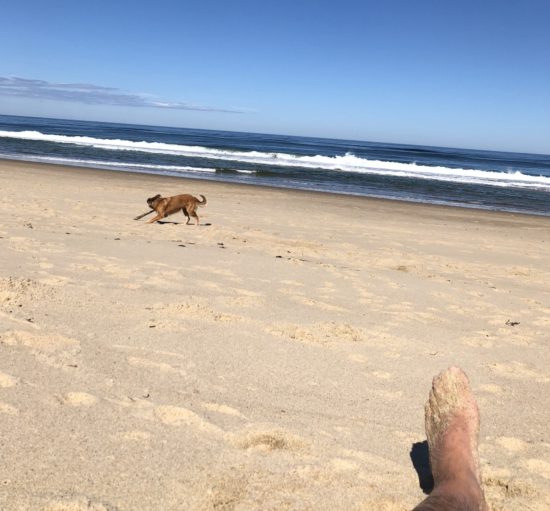 In September, Susan and I spent a week at the beach in Truro — with Tito in tow.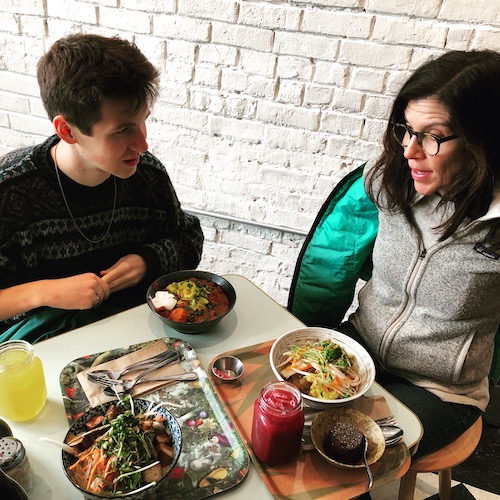 In November, we visited Max at NYU. Many delicious vegan meals were consumed in the West Village, Greenwich Village, SoHo, Tribeca, Williamsburg, and elsewhere. Later in the month, we had a lovely vegan Thanksgiving with my very large family, here in Boston.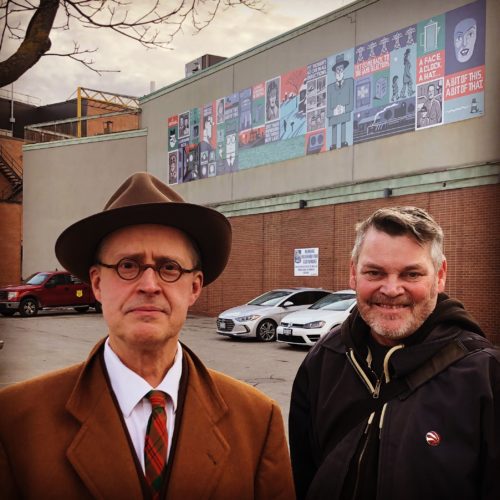 In December, Susan, Sam, Max, and I visited with Susan's family in Bozeman, Montana, for the holidays. Also, HILOBROW friend Mark Kingwell (right, above) and I visited with the cartoonist Seth (left, above), in Guelph, Ontario.
***
On to 2020…
MORE HYPOCRISY: 2010 | 2011 | 2012 | 2013 | 2014 | 2015 | 2016 | 2017 | 2018 | 2019 | 2020 | 2021 | 2022 | 1Q2023 | 2Q2023 | 3Q2023 | 4Q2023.