This page lists my 100 favorite adventures published during the cultural era known as the Thirties (1934–1943, according to HILOBROW's periodization schema). Although it remains a work in progress, and is subject to change, this BEST ADVENTURES OF THE THIRTIES list complements and supersedes the preliminary "Best Thirties Adventure" list that I first published, here at HILOBROW, in 2013. I hope that the information and opinions below are helpful to your own reading; please let me know what I've overlooked.
— JOSH GLENN (2019)
*
JOSH GLENN'S *BEST ADVENTURES* LISTS: BEST 250 ADVENTURES OF THE 20TH CENTURY | 100 BEST OUGHTS ADVENTURES | 100 BEST RADIUM AGE (PROTO-)SCI-FI ADVENTURES | 100 BEST TEENS ADVENTURES | 100 BEST TWENTIES ADVENTURES | 100 BEST THIRTIES ADVENTURES | 75 BEST GOLDEN AGE SCI-FI ADVENTURES | 100 BEST FORTIES ADVENTURES | 100 BEST FIFTIES ADVENTURES | 100 BEST SIXTIES ADVENTURES | 75 BEST NEW WAVE SCI FI ADVENTURES | 100 BEST SEVENTIES ADVENTURES | 100 BEST EIGHTIES ADVENTURES | 75 BEST DIAMOND AGE SCI-FI ADVENTURES | 100 BEST NINETIES ADVENTURES | NOTES ON 21st-CENTURY ADVENTURES.
---
THIRTIES ADVENTURE
---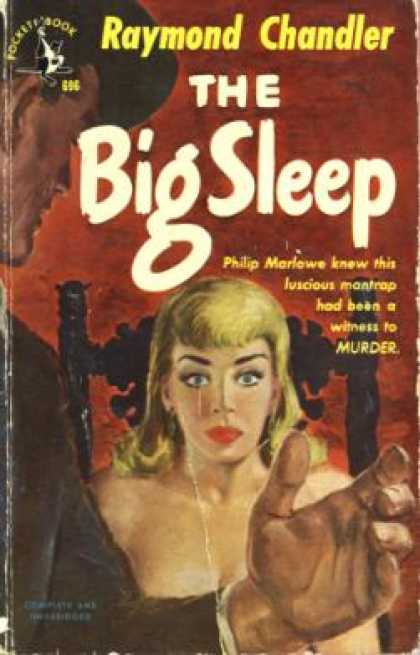 During the Thirties, a new era began for both science fiction/fantasy and comic books: the so-called Golden Age, which for both genres would last until the early 1960s. With DC's Action Comics #1, the comic book made its debut as a mainstream art form. During this era, Jerry Siegel and Joe Shuster, Bob Kane, Bill Finger, Julius Schwartz, Will Eisner, Bill Everett, Carl Burgos, Sheldon Mayer, Joe Simon, and others invented and refined comic-book superheroes — e.g., Superman and Batman, Captain America, The Spirit, Namor the Sub-Mariner, Daredevil, The Human Torch, Flash, Green Lantern, Hawkman — as we still know them. Meanwhile, guided in important ways by Astounding Science Fiction editor John W. Campbell Jr., pulp speculative fiction's romantic, uncanny 1904–33 Radium Age era was — for better or worse — eclipsed by the wised-up, gung-ho "mature" science fiction and fantasy of, among others, Robert A. Heinlein, Fritz Leiber, L. Sprague de Camp, Fredric Brown, Clifford D. Simak, L. Ron Hubbard, C.L. Moore, A.E. van Vogt, Eric Frank Russell, Jack Williamson, Robert E. Howard, John Wyndham, and Edmond Hamilton.
THIRTIES FANTASY: See HILOBROW's CROM YOUR ENTHUSIASM series.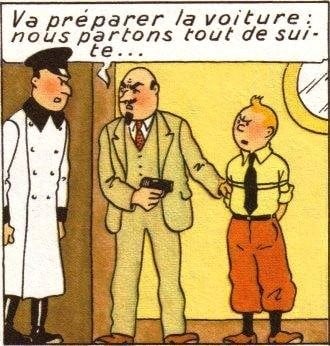 In the Adventure genre generally speaking, a similar struggle took place during the Thirties. As we saw when I discussed my favorite adventure from the Twenties, World War I drove a wedge into literature. On one side of that divide were romantic, uncanny adventure (John Buchan's oeuvre being the prime example); on the other side, wised-up, hardboiled adventure (Ernest Hemingway, Dashiell Hammett). During the Twenties, these two modes of adventure writing co-existed; by the end of the Thirties, these two modes would merge in an aufheben (destroying-and-preserving) manner. By 1943 John Buchan-type adventure (like Buchan himself, who died in 1940) was dead; but Buchan-esque themes and memes had found new purchase, in the wised-up adventure writing of Michael Innes, for example, not to mention Eric Ambler and Graham Greene.
PS: Note that Hitchcock's period of great adventure films begins in 1934 — with The Man Who Knew Too Much. Also released during this era: Hitchcock's The 39 Steps (a sardonic adaptation of Buchan's novel), Secret Agent (loosely based on Somerset Maugham's Ashenden), Sabotage (adapted from Conrad's The Secret Agent), Young and Innocent (based on a Josephine Tey adventure), The Lady Vanishes (based on adventure by Ethel Lina White), Jamaica Inn (based on a Daphne du Maurier adventure), Rebecca (based on a Daphne du Maurier's romantic thriller), Foreign Correspondent (James Hilton wrote the dialogue), Suspicion (based on Francis Iles's crime adventure Before the Fact), Saboteur (Dorothy Parker was one of the screenwriters), and Shadow of a Doubt.
PPS: Another terrific source of adventure story-telling during this period was Orson Welles's radio programs Mercury Theatre on the Air (1938: including "Dracula," "Treasure Island," "A Tale of Two Cities," "The Thirty-Nine Steps," "The Count of Monte Cristo," "The Man Who Was Thursday," "Sherlock Holmes," "Around the World in Eighty Days," and of course, "The War of the Worlds.") and The Campbell Playhouse (1938-40: including "Rebecca," "Mutiny on the Bounty," "The Glass Key," "Beau Geste," "Lost Horizon," "Only Angels Have Wings," "Huckleberry Finn"). Welles was also the voice of the title character of the radio adventure serial The Shadow, in 1937–38.
---
1934
---
James M. Cain's crime adventure The Postman Always Rings Twice. When Frank Chambers, a small-time con man looking to go straight, winds up stranded outside of Los Angeles, he accepts a job pumping gas and washing dishes at a roadside filling station and tavern. The proprietor, Nick, is an older Greek immigrant; Nick's wife, Cora, is young and disturbingly sexy. As with Walter and Phyllis in Cain's Double Indemnity (1943), Frank and Cora are a volatile admixture. Alone, neither of them would have contemplated murdering Nick; together, though, they become a murderous duo. Their affair is a torrid one: "Her eye was all black, and her breasts weren't drawn up and pointing up at me, but soft, and spread out in two big pink splotches. She looked like the great grandmother of every whore in the world." Frank wants Cora to run away with him, but she knows she'll just end up working in another greasy spoon. When Nick winds up dead, the local prosecutor suspects that something's fishy, and turns Frank and Cora against one another; however, a clever attorney gets Cora a suspended sentence. Will they live happily ever after? Fun facts: Writing for HILOBROW, Luc Sante opined: "Cain, who wrote about crime without being a crime writer, was instead a kind of sawed-off Zola, a stranger to mystery." The best movie adaptation of Postman is neither Bob Rafelson's 1981 version (Jack Nicholson and Jessica Lange), nor Tay Garnett's well-known 1946 film noir (Lana Turner and John Garfield), but — according to Sante — Luchino Visconti's unauthorized Ossessione (1943). The novel was banned in Boston.

*

Milton Caniff's picaresque adventure comic strip Terry and the Pirates (1934–1946). Terry Lee, a bright-eyed teenager, and his mentor, the handsome but hot-tempered writer and adventurer Pat Ryan, arrive in China in search of a lost gold mine. Connie, a buck-toothed, pidgin English-spouting comical character, becomes their interpreter and guide as they tangle with pirates, warlords, and other villains such as Papa Pyzon, Captain Judas, Klang, and the cold-hearted but beautiful Dragon Lady. This stereotypical fantasy, whose premise was lifted directly from Caniff's previous strip, Dickie Dare, improved after the first year or so once the artist, who shared a New York studio with Noel Sickles (creator of the Scorchy Smith strip), learned from Sickles the art of chiaroscuro — emphasizing drama and atmosphere through dark and light contrasts. Pacing his plots like the adventure serials which ran in movie theaters, and conducting meticulous research into Chinese current events, Caniff gave us one of the greatest adventure strips of all time. In 1937, when a dispute between Japanese and Chinese troops escalated into the battle that marked the beginning of World War II, Caniff turned the Dragon Lady into a freedom fighter; once the United States joined the war, Ryan joined the Navy. Terry, meanwhile, unlike other comic-strip kids, grew older and more mature until he was the strip's hero. Terry and the Pirates was a massively popular success, thanks in no small part to Caniff's strong, sultry female characters, including the blonde con artist Burma. Fun facts: Terry and the Pirates influenced everyone from Hugo Pratt and Jack Kirby to Mike Mignola and Frank Miller; Caniff has been called "the Rembrandt of the comic strip." A radio serial based on the comic was broadcast three days a week by NBC between 1937 and 1939, and again in 1941–1942 and 1943–1948. Seeking creative control of his own work, Caniff left the strip in 1946, and started Steve Canyon, which was published until the author's death in 1988.

*

C.L. Moore's Jirel of Joiry fantasy adventure stories (serialized 1934–1939). C.L. Moore's five Jirel of Joiry stories appeared in Weird Tales during the Golden Age of Fantasy. We first meet the redheaded Jirel, an arrogant, passionate, indomitable adventurer, late in her career, after she's become ruler of Joiry, a version of Dark Ages France. In "Black God's Kiss" ("the weirdest story ever told," according to the magazine's cover blurb), Castle Joiry has been captured by Guillaume, a handsome fellow who forces his attentions on Jirel; she escapes into a Hieronymus Bosch-esque realm where she encounters squishy, slavering things, blind horses, and other nightmarish horrors before returning home armed against Guillaume with the madness-inducing kiss of the titular god. ("Black God's Shadow" involves a mission of mercy, where she must battle the Black God for Guillaume's soul.) In "Jirel Meets Magic," our heroine is imprisoned in a chamber with many doors, each of which opens onto a different alien landscape; in "The Dark Land," Jirel is required to pay the price for having traveled too often in other dimensions; and "Hellsgarde" is a kind of treasure-hunt uncannily reminiscent of Christopher Nolan's Inception. There is some action in these yarns, but they're mostly about atmosphere: As Adam McGovern puts it, "Moore's style is a ballad-slam of hypersensory description, serpentine in high-frequency alliteration and assonance, propelling of the narrative while saturating in the impressions of how it all feels." Fun facts: Readers at the time didn't realize that Moore was a woman; in fact, she was among the first women to write in the science fiction and fantasy genres. One such reader was sci-fi author Henry Kuttner, who ended up co-authoring the 1937 story "Quest of the Starstone" with her — a crossover featuring Jirel and the heroes of Moore's sci-fi Weird Tales series, Northwest Smith. Moore and Kuttner married in 1940.

*

Hergé's Tintin adventure Le Lotus bleu (The Blue Lotus, serialized 1934–1935; in album form, 1936). In the midst of the Japanese invasion and occupation of Manchuria, Tintin is invited to China; there, he reveals the machinations of Japanese spies and uncovers a drug-smuggling ring. Although The Blue Lotus picks up where Cigars of the Pharaoh (1932–1934) left off (at the palace of the Maharaja of Gaipajama in India), this installment in the Tintin series represents a remarkable evolution. Hergé had become friendly with a Chinese student, Zhang Chongren; the young Chinese boy who meets and befriends Tintin, Chang Chong-Chen, is a symbol of Hergé's affection for Zhang. In contrast with the exoticizing, satirical Tintin in the Land of the Soviets, Tintin in the Congo, and Tintin in America, in The Blue Lotus Hergé strives to represent a foreign culture accurately and sympathetically. Common European misconceptions about China are mocked; the actions of the Japanese invaders are criticized; Tintin is appalled by the boorish behavior of his fellow Europeans; and the real heroes of the book are a secret society devoted to combating the opium trade. Rastapopoulos gets his comeuppance, here; and we first meet J.M. Dawson, the corrupt British Chief of Police of the Shanghai International Settlement, who'll later turn up in The Red Sea Sharks as an arms merchant. Fun facts: Serialized from August 1934 to October 1935, in Le Petit Vingtième. China's Chiang Kai-shek was a fan! So was John Steed, the British secret agent protagonist of The Avengers TV show, who can be seen reading it in a 1968 episode.

*

E.E. "Doc" Smith's Triplanetary (serialized 1934, in Amazing Stories; as a book, 1948). As two super-races battle for control of the universe, a backward planet in a remote galaxy has become their battleground. One race, the Eddorians, influences Earthlings to fail; but the Arisians influence Earthlings to transcend their limitations. (The battle has been going on for millennia: for example, it led to the sinking of Atlantis. Jack Kirby's epic concept — in The Eternals — about the genetic experimentations of the alien Celestials, using Earth as a laboratory — owes a large debt to Smith.) After World War III, the Arisian influence begins to predominate; humankind explores space, and forms a Triplanetary League: Venus, Earth, and Mars. Against this cosmic backdrop, we follow the adventures of secret agent Conway Costigan and the beautiful and heroic Clio Marsden, who are captured by amphibian aliens — an advance patrol looking to harvest Earth's iron ore. We also learn that the Arisians have been supervising two bloodlines, culminating in the superheroic Kim Kinninson and Clarissa MacDougall; their children, we'll discover in Smith's Lensman series, become humankind's protectors. Bespite the pulpiness of the writing, Triplanetary is worth a read. Without it, no Star Wars, no Dune. Fun facts: After the original four novels of the Lensman series (Galactic Patrol, Gray Lensman, Second Stage Lensmen, Children of the Lens) were published (1937–1948), Smith expanded and reworked Triplanetary as a series prequel. While writing these books, Smith worked full-time as a food scientist — for a doughnut company.

*

Alex Raymond's sci-fi adventure comic strip Flash Gordon (1934–1943). When Earth is threatened by a collision with the rogue planet Mongo, the brilliant, half-mad Dr. Zarkov builds a rocket ship, kidnaps polo player Flash Gordon and the beautiful Dale Arden, and heads out into space. The backstory of this popular Sunday newspaper strip was lifted from the 1932 sci-fi novel When Worlds Collide; everything else — the adventures of Flash and Dale among the various kingdoms (forest, jungle, undersea, ice, flying) and humanoid species of Mongo, warlord Ming the Merciless's obsession with Dale and his daughter Princess Aura's infatuation with Flash, and various tyrants and fascists, is pure pulp. What sets Flash Gordon apart is Raymond's rich, sensual, dimensionalized artwork — inspired by magazine illustration. Raymond stopped using speech balloons, reduced the number of panels in each strip while increasing their size, worked from models striking heroic and romantic poses, and indulged in elaborate shading… he was the Howard Pyle or N.C. Wyeth of newspaper cartooning. Jack Kirby, Russ Manning, and others were fans; the look of costumed heroes to follow, including Batman and Superman, were directly inspired by Flash Gordon. Raymond's work, on this strip and the spy adventure Secret Agent X-9, remains a pleasure to peruse. Fun facts: Flash Gordon was featured in three serial films starring Buster Crabbe: Flash Gordon (1936), Flash Gordon's Trip to Mars (1938), and Flash Gordon Conquers the Universe (1940); it wasn't until George Lucas failed to acquire the movie rights to the character (from Dino De Laurentiis) that he created Star Wars instead. The 1980 Flash Gordon movie is silly fun.

*

Leslie Charteris's Simon Templar adventure The Misfortunes of Mr. Teal (The Saint in England, 1934). The Saint's twelfth outing remains one of my favorites — it's a transition point between the super-British early stories, and the later, more Americanized action hero the Saint would become. In fact, as "The Simon Templar Foundation," the first of three novellas collected here, recounts, Templar has just returned from America — with Bronx sidekick Hoppy Uniatz in tow. On his deathbed, Rayt Marius, the WWI-era arms dealer whom the Saint had vanquished in The Last Hero (1929), plays one last dirty trick: He sends information to the Saint about the criminal and treasonous wartime activities of prominent English industrialists, officials, and eminent politicians… but also tells these men what he's done, to encourage them to kill Templar before he can blackmail and otherwise ruin them. Uniatz is a terrific character — simultaneously menacing and comical, the closest I've seen to a template for Stan Lee's Ben Grimm. The other two novellas, here, are strongly reminiscent of late Tarzan stories: In "The Higher Finance," Templar finds himself in the midst of a bizarre case of impersonation and accidental death, and in "The Art of Alibi," a madman impersonates the Saint and frames him for murder and robbery. This latter story is the most over-the-top part of this collection, and it ends with a thrilling — for the time — aerial dogfight. The titular Mr. Teal is, of course, the Saint's foil: a Scotland Yard man. Fun facts: Republished under two titles: The Saint in England and The Saint in London.

*

Rex Stout's Nero Wolfe/Archie Goodwin crime adventure Fer-de-Lance. "Where's the beer?" These are the first words uttered by Stout's armchair sleuth Nero Wolfe. He's a hothouse flower: a foreign-born, morbidly obese, bibulous, long-winded idler and bookworm who rarely leaves his brownstone on New York's West 35th Street. His amanuensis, Archie Goodwin, a dapper, muscular, streetwise American private eye and mnemonist, acts as Wolfe's eyes and ears — bringing back crime-scene details, and the occasional unwilling suspect, to the brownstone; he's also the narrator of these stories. (This duo is Stout's dramatization, perhaps, of the complementarity of Highbrow and Lowbrow dispositions.) In this, Wolfe's first recorded case, he's asked to look into the disappearance of a metal artisan who has disappeared on the eve of his return home to Italy… which, it turns out, may have something to do with the death of a college president while playing golf in the countryside outside New York. Wolfe susses out the situation quickly… then engages in a battle of wits with the killer, setting a trap while seeking to avoid being killed himself. (Note that a fer-de-lance is a poisonous South American snake.) The story is marred by casual racism, and a bit too much denouement after the murderer's identity is revealed, but it's revelatory to encounter the now legendary detective for the first time. Fun facts: The novel appeared in abridged form in The American Magazine in 1934; and it was adapted as a 1936 movie, Meet Nero Wolfe, starring the corpulent character actor Edward Arnold. Before his death in 1975, Stout would write 33 novels and 39 novellas and short stories about Wolfe and Goodwin.

*

Jack Williamson's The Legion of Space (serialized 1934, in six parts; in book form, 1947) Building on the space opera conventions established by E.E. "Doc" Smith, Williamson gives us more of the same pulp fare — though with better characterizations. His protagonist, Giles "The Ghost" Habibula, is a former master criminal (of mixed English/Arabic descent, one presumes) who joins with two other outer-space adventurers, Jay Kala and Hal Samdu, to battle the Medusae, a Cthulhu-esque alien race which aims to destroy humankind and inhabit our solar system. Habibula, Kala, and Samdu are members of a military/police force who've maintained order and peace among the solar system's inhabited planets ever since the downfall of the tyrannical Purple Hall empire. However, the Medusae have joined forces with Purple Hall pretenders seeking a return to power. Fortunately, one of the Purples, John Ulnar, switches sides — and becomes a D'Artagnan to Habibula, Kala, and Samdu. Silly stuff, but it paved the way for everything from the Green Lantern Corps to Iain M. Banks's Culture. Fun fact: Other titles in the Legion of Space series: The Cometeers (serialized 1936), One Against the Legion (serialized 1939), and The Queen of the Legion (1983!).

*

LeRoy W. Snell's Stories of the Northwest frontier adventure The Lead Disk. A classic boy's adventure book of the period — by which I mean thrilling and stirring, and simultaneously two-dimensional and predictable. I've read it half a dozen times, since my father handed it along to me — it was one of his favorites, when he was a boy. Tom Haley is a college man who leaves school in disgrace… he's taken the fall for misbehavior by his older brother Steve, star quarterback and thoughtless jerk. Heading to Alberta, where his uncle is an officer in the Royal Canadian Northwest Mounted Police, Tom stumbles upon a criminal conspiracy known as the Lead Disk. He's befriended by Luke, a young cowboy from Montana, who's also left home in disgrace, and the two tangle with highwaymen en route to the Mounties' remote post… where Tom is rejected, by his uncle, who urges the young emigré to test his mettle in the wilderness before applying to the Mounties. Tom and Luke set up shop as fur trappers — there's a pleasing Robinsonade aspect to the story — before discovering gold underneath their cabin, which leads them back into trouble with the Lead Disk. There's a friendly Indian, a preternaturally intelligent wolf-dog, a hidden criminal hideout, and a beautiful Canadian girl, in the mix. Fun facts: Additional installments in the Northwest Stories series (published by Cupples & Leon, who also cranked out The Bomba Books, Champion Sports Stories, Sorak Jungle Series,Top Notch Detective Stories, and The Baseball Joe Series) include: Shadow Patrol, The Wolf Cry, The Spirit of the North, and The Challenge of the Yukon.
---
1935
---
Note that 1935 is, according to my unique periodization schema, the second year of the cultural "decade" know as the Nineteen-Thirties. The transition away from the previous era (the Twenties) begins to gain steam….
The years 1933 and 1934 were cusp years between the eras we think of as the Nineteen-Twenties and Thirties; by '35 the Thirties were fully underway, building steam as the era headed towards its 1938–1939 apex. In the best adventure novels of 1935, we find few relics of the Twenties.
Robert E. Howard's atavistic fantasy adventure Conan the Conqueror (aka The Hour of the Dragon) (1935–1936). The plot — Conan's Aquilonian throne has been usurped, thanks to the sorcery of the resurrected mage Xaltotun; Conan must track down the Heart of Ahriman, a magic gem which alone can defeat Xaltotun, before leading an army of loyal Aquilonians and allies against the usurper — is a picaresque. Conan is paralyzed by an extraterrestrial fiend, and his consciousness is blasted by the advanced technology of Xaltotun. With the help of a beautiful slave girl, he escapes a pitch-black dungeon. Disguised as an executioner, he rescues a countess from an iron tower. Disguised as a slave, he pursues the Heart of Ahriman across Hyboria — from Aquilonia to Stygia. He is shanghaied, only to lead a galley-slave rebellion. He is pursued by relentless Khitanese (Chinese) assassins. He does battle with a Poe-esque murderous ape, a ghoul, a giant snake, and a Haggard-esque vampire queen. "I trod again," Howard has Conan muse, "all the long, weary roads I traveled on my way to the kingship… All the shapes that have been I passed like an endless procession…" We are saying goodbye.

*

Olaf Stapledon's Odd John. An extraordinary novel — by a visionary author who helped usher in Radium Age-era sci-fi themes and memes into the genre's so-called Golden Age — which deserves to be much better known. Led by a teenage mutant "supernormal," Odd John, a group of evolved misfits form an island colony. There, they experiment with telepathic communication, free love, "intelligent worship," and "individualistic communism." The jacket illustration shown here captures Stapledon's notion of the titular John: half-child and half-philosopher, ruthless but not malicious, "a creature which appeared as urchin but also as sage, as imp but also as infant deity," a fallen angel with a face that is "half monkey, half gargoyle, yet wholly urchin, with its huge cat's eyes, its flat little nose, its teasing lips." Cue David Bowie: "Look at your children/See their faces in golden rays/Don't kid yourself they belong to you/They're the start of a coming race." The novel's narrator, who has observed John growing up, and who is the only un-evolved human permitted to visit the island, isn't sure whether to be overjoyed or terrified about what the "wide-awakes" are planning. Fun fact: Matthew De Abaitua's terrific 2015 sci-fi novel If Then is, in certain key respects, an example of Stapledon fanfic… complete with a WWI-era homo superior known as Omega John.

*

Christopher Isherwood's espionage adventure Mr. Norris Changes Trains. Not exactly an adventure — except, I guess, in the sense that say, Ian Fleming's The Spy Who Loved Me (another short novel in which the narrator, a naïf, doesn't understand until the end what's been going on). But this is a very misleading comparison. The secret agent character, Norris, is the anti-James Bond: He's ugly, effeminate, a masochist and pornographer, and a Communist (or so he claims). The narrator, meanwhile, is a naïf but no innocent: He's an ironist, a disengaged aesthete. Perhaps a better comparison would be with Graham Greene's The Quiet American, because like Greene's titular character, the narrator of Mr. Norris Changes Trains is an ex-pat in search of adventure in a foreign country… and for whom prostitution, drug abuse, and poverty are so much scenery.

*

E.R. Eddison's fantasy adventure Mistress of Mistresses. More admired than read, Mistress of Mistresses doesn't boast much in the way of a plot, and the ornate language can be a chore, but it's a smart (if eccentric) work of philosophy and a gorgeous vision of an imaginary planet. Following the death of Zimiamvia's king, the nobles of the realm begin to intrigue; but the author doesn't require us to decide which side of the conflict is good or evil — at least, not until halfway through the story. Our protagonist, Lessingham, is part Burroughsian action hero (who exists simultaneously on Earth and this planet), part aesthete; he contends with enemies and enchantments. Fantasy exegetes credit Eddison with having brought detailed geographies, complex historical back-stories, epic violence, and an obsession with linguistics to the genre; no wonder that Tolkien called him "the greatest and most convincing writer of invented worlds that I have read."

*

Hergé's crime-, Ruritanian- and frontier-type Tintin adventure The Broken Ear. Serialized in 1935–7, and published as a color album in 1943. Young Belgian reporter Tintin and his dog, Snowy, pursue the thieves of a Arumbayan fetish to the fictional South American nation of San Theodoros (based on Bolivia). Once there, the story's resemblance to Dashiell Hammett's The Maltese Falcon ends. Tintin is framed as a terrorist and sentenced to death; however, his life is spared when a revolution led by General Alcazar (who appears in future Tintin adventures, too) topples the government. Threatened by western businessmen eager to profit from the civil war, Tintin flees into the jungle, where he discovers a British explorer living among the Arumbaya tribe… and finally learns the secret of the Arumbayan fetish.

*

Dorothy L. Sayers's crime adventure Gaudy Night. Although I don't read many murder mysteries, I'm a big fan of Sayers's Lord Peter Wimsey adventures. In Strong Poison, Wimsey clears murder writer Harriet Vane of murder charges, and proposes marriage; she rejects him. In Have His Carcase, Vane and Wimsey collaborate on an investigation; she continues to reject his advances. In this adventure, which is a campus novel, a psychological thriller, and a philosophical novel rolled into one, while pretending to research the Gothic adventure writer Sheridan Le Fanu, Vane investigates troubling pranks and incidents targeting intellectual women at her alma mater — one of the colleges at Oxford. Despite what the cover shown here suggests, Wimsey doesn't appear until late in the story. Will Harriet finally return his affections?

*

John Dickson Carr's crime adventure The Hollow Man. Published in the US as The Three Coffins. Considered one of the best — if not the best — locked-room mystery novel of all time, The Hollow Man has a complex plot I won't try to tease out here. Except to point out that there are actually two "impossible" murders in the story: Grimaud is shot in a locked room, but the gun is missing; and his brother, Fley, is later shot in a cul de sac — with the same gun — although there are no tracks in the surrounding snow but his. Fun fact: The appearance and personality of the character Dr. Gideon Fell, who at one point lectures on the various ways one might commit an "impossible" murder, is supposedly based on G.K. Chesterton. Fell, who was protagonist of five previous Carr mysteries, would go on to star in another 17.

*

Conrad Aiken's crime adventure King Coffin. A psychological thriller about a would-be Nietzschean obsessed with committing the perfect crime — the murder of a complete stranger. Set in Boston and Cambridge among a bohemian milieu of anarchists, artists, and intellectuals. Fun fact: Aiken was a highly decorated poet, winner of the National Medal for Literature, the Gold Medal for Poetry from the National Institute of Arts and Letters, the Pulitzer Prize, the Bollingen Prize, and the National Book Award. What's more, his daughter, Joan Aiken, is one of the greatest authors of adventure lit for older kids of the Sixties.

*

John P. Marquand's Mr. Moto espionage adventure No Hero. Also known as Your Turn, Mr. Moto and Mr. Moto Takes a Hand. Originally serialized in the Saturday Evening Post in 1935; this is the first of six Moto novels (1935–67), and numerous stories. As in most Moto stories, here an American male (Casey Lee, a WWI ace pilot) finds himself in the Orient and gets involved in an international intrigue (the Japanese Emperor's expansionist plans for his country). He finds himself in peril, meets a beautiful woman (a White Russian refugee), and — thanks to the appearance of Japanese secret agent Mr. Moto at opportune moments — escapes safely. Fun fact: Marquand won the Pulitzer prize in 1938 for his novel The Late George Apley. He also wrote one of the best adventures of 1925.

*

C.S. Forester's frontier adventure The African Queen. In 1914, as WWI begins, the German military commander of Central Africa conscripts all the natives, leaving Rose Sayer, a highbrow spinster missionary, with nothing to do but tend to her dying brother… who dies. Allnutt, a lowbrow bachelor mechanic and skipper, shows up and takes Rose to his steam-powered launch, the unreliable African Queen. If you've seen John Huston's 1951 Bogart-Hepburn movie of the same title, then you know more or less what happens next. The book's ending, however, is more ambiguous and downbeat. Fun fact: Forester would go on to write the enduringly popular 12-book Horatio Hornblower series (1937–67), depicting a Royal Navy officer during the Napoleonic era.
---
1936
---
John P. Marquand's Mr. Moto espionage adventure Thank You, Mr. Moto. Probably the best of the six Mr. Moto novels, though it follows the same formula as the others. Tom Nelson, an American expat living in Peking, warns a beautiful woman — Eleanor Joyce — not to get involved in any schemes involving Major Best, a British ex-Army officer who sells stolen Chinese artifacts, and who seems to know something about trouble brewing in the city. Best is killed, and someone tries to kill Nelson, too. Was it the polite, but sinister Japanese operative, Mr. Moto? (Moto, as ever, is an intriguing figure: He is pro-Japan, but not anti-China. He seeks to defuse political crises, usually instigated by importunately militant Japanese agents, but without harming Japan's interests. Anyone who's read Terry and the Pirates comics, or Tintin and the Blue Lotus, will find it difficult to sympathize with Moto's cause — and yet, he manages to be a sympathetic character.) In this case, Moto and Nelson strike up a true friendship, and Moto (along with Eleanor Joyce) helps save the day when they're all kidnapped by a Chinese bandit. Fun fact: Originally published in serial form, in 1936, in the Saturday Evening Post. Loosely adapted in 1937, as the movie Thank You, Mr. Moto starring Peter Lorre (in yellowface).

*

Eric Ambler's espionage adventure The Dark Frontier. A semi-sardonic, Ruritanian-type spy thriller. When brilliant but bumbling physicist Henry Barstow travels to the tiny Eastern European nation of Ixania, in order to determine whether the "Kassen secret" (plans for an atomic bomb developed by Jacob Kassen, a scientist who has defected from Nazi Germany) is dangerous enough to merit being stolen (for profit) by a British armament manufacturer, he falls in love with the beautiful but evil Countess Schverzinski, who effectively rules Ixania… and controls the secret formula. William Casey, an American journalist, discovers that Barstow isn't all that he seems… and joins in the adventure, not as a newspaper man but a desperado. Along with a cadre of peasant revolutionaries, Barstow and Casey aim to steal and destroy the Kassen secret! Fun fact: The first of many thrillers from Ambler — though note that his subsequent works would be more realistic. Sometimes described as one of the first novels to predict the invention of a nuclear bomb and its consequences… but see H.G. Wells's The World Set Free (1914). Still, Ambler did predict that scientists from Nazi Germany might get involved.

*

Peter Cheyney's Lemmy Caution adventure This Man is Dangerous. The first Lemmy Caution novel isn't the best — but then, none of them are particularly amazing. And yet, they're well worth reading for the same reason that French audiences loved these hardboiled thrillers about an American FBI agent, written by an East London hack. Because they're fun, violent romps: In this installment, an organized group of gangsters are planning to snatch the daughter of an American millionaire, while she visits England. And because Cheyney's Caution — a loud-mouthed, machine-gun-toting brute — talks in a bizarre patois that's almost a parody of American hardboiled crime fiction. ("It is as dark as hell. The moon has scrammed an' a fine rain is fallin'. It is one of them nights when you ought be discussin' the war with somethin' in a pink negligee.") What a hoot! Fun fact: Cheyney himself was a big, tough British private investigator who in the early 1930s headed up the "biff boys" faction of Oswald Mosley's proto-fascist New Party. Cheyney's 10 Lemmy Caution novels were most popular in France. American actor Eddie Constantine played Caution in over a dozen European movie adaptations… including, perhaps most memorably, Jean-Luc Godard's sci-fi noir Alphaville — in which Constantine's Caution infiltrates, investigates, and finally helps destroy a technocratic dictatorship.

*

Walter D. Edmonds's historical adventure Drums Along the Mohawk. During the Revolution, Gilbert and Lana Martin, settlers in New York's Mohawk Valley (between the Adirondacks and the Catskills), endure Indian attacks, houses burned, babies lost, while working their land and fighting a war whose cause they don't fully comprehend. British, Canadian, and Tory rangers, along with Iroquois warriors, terrorize the settlers. General Nicholas Herkimer, an actual historical figure, is an important character. The story hasn't aged well, in certain respects: the dialect spoken by the black and Indian characters is excruciating; the female characters are two-dimensional. Still, the Battle of Oriskany, which thwarted British Gen. St. Leger's advance on Albany, the sack of Cherry Valley, and the Attack on German Flatts are recounted in thrilling detail. Fun fact: A huge bestseller, written in the Realist style… toppled only by Gone With the Wind. Adapted into an excellent 1939 John Ford movie. A selection from this novel — "Escape from the Mine" — was collected in the The Pocket Book of Adventure Stories (1945), one of my favorite story collections ever.

*

H.P. Lovecraft's science fiction adventure At the Mountains of Madness. A 1930 scientific expedition to Antarctica — from Arkham, Massachusetts's Miskatonic University — discovers the ruins of a vast, ancient city… and the frozen bodies of some strange creatures, part-plant and part-animal. Part of the expedition is massacred — and it appears as though some of the frozen creatures have come back to life! Exploring the ruins, the surviving explorers determine that it was built by Elder Things, who first came to Earth shortly after the Moon took form, and built their cities with the help of shape-shifting, all-purpose "Shoggoths" (like Al Capp's Shmoos, but slightly more uncanny). The Elder Things battled both the Star-spawn of Cthulhu and the Mi-go; and as the Shoggoths gained independence, their civilization began to decline. (Hello, Planet of the Apes.) Only one explorer escapes with his sanity intact… and he must warn another expedition to stay away from an even worse, unnamed thing which lurks in Antarctica! Fun fact: Originally serialized in the February, March, and April 1936 issues of Astounding Stories. Andrew Hultkrans analyzed At the Mountains of Madness for HILOBROW's CROM YOUR ENTHUSIASM series.

*

Ethel Lina White's espionage adventure The Wheel Spins. After holidaying in an unnamed Eastern European country, spoiled young socialite Iris Carr meets a chatty governess, Miss Froy, on the first leg of their journey by train back to England. Waking up in a daze after a sunstroke-induced slumber, Carr can't find Miss Froy. Worse, both the railway personnel and her fellow passengers — a mixture of untrustworthy Eastern Europeans (including a sinister Baroness) and narrow-minded, caste-conscious English tourists — claim that no person matching Miss Froy's description was ever on the train! Did the sunstroke cause her to hallucinate? If not, why would everyone lie? The first half of the book is aimed at persuading the reader of Iris's callousness and selfishness; we rather expect her to shrug her shoulders at the disappearance of Miss Froy. Instead, she not only persists in her search, but risks her life. Meanwhile, Miss Fro's elderly parents back in England anxiously await their daughter's arrival. Fun fact: In her day, White was as well known as Dorothy L. Sayers and Agatha Christie. The Wheel Spins was adapted by Alfred Hitchcock, in 1938, into one of his great early movies, The Lady Vanishes. The movie is funnier and more exciting than the book; but read it, anyway.

*

John Buchan's atavistic Richard Hannay adventure The Island of Sheep. The fifth and final Hannay adventure is partly set in that part of the world about which the author wrote best: the lush, hilly Scottish borderlands. Hooray! Asked to protect the son (Haraldsen) and granddaughter (anna) of an old Nordic friend from a sinister conspiracy, Hannay and his teenage son Peter John, along with Sandy Arbuthnot (whom we first met in the 1916 novel Greenmantle) comes out of retirement. Fending off murderous thugs who seek the secret of a great treasure discovered by Hannay's friend, Hannay and co. wind up on a desolate island in the Faroes, halfway between Iceland and Norway. (The siege and its resolution are reminiscent of Buchan's 1922 novel, Hightower, which was serialized here at HILOBROW.) Peter John and Anna play an important role, in saving the day… but so does mild-mannered Haraldsen, once his berserker Viking heritage is awakened! Fun fact: A crucial theme of Buchan's late novels, including A Prince of the Captivity (1933) and Sick Heart River (1941), is the search for a sanctuary, an earthly paradise where one feels safe… and where one feels that one truly belongs.

*

Josephine Tey's Inspector Grant crime adventure A Shilling for Candles. When the body of talented, popular movie star Christine Clay is found on an isolated stretch of beach on the southern coast of England, the police quickly determine that it wasn't suicide but murder — and arrest a suspect to whom all circumstantial evidence points. The suspect flees, to the delight of the general public, while Inspector Grant — who likes the suspect, and who suspects that he may be innocent — continues to investigate, despite his superiors' conviction that they've already found their man. Erica, daughter of the town's chief constable's daughter, turns out to be a much more fascinating character than the shallow celebrities whom Grant must interrogate; the story is told, at one point, from Erica's point of view. Tey heaps scorn on the British public, whose neediness must have made Clay's life miserable, and who make the investigation so difficult. Fun fact: The second of Tey's Inspector Grant novels is sometimes listed as the first, perhaps because she published the first — The Man in the Queue — using the pen name Gordon Daviot. A Shilling for Candles was adapted in 1937 by Alfred Hitchcock as the really fun movie Young and Innocent.

*

Graham Greene's hunted-man adventure This Gun for Hire (in US: A Gun for Sale). In an unnamed Central European capital (read: Prague), a cold-blooded English assassin kills a government minister, sparking an international crisis that may lead to war. (Why? We don't find out until the end of the story.) Returning to London, Raven is cheated out of his pay by his contact, "Cholmondely"; so he follows him onto a train headed to Nottwich (read: Nottingham). On the train, Raven is recognized by Anne, a chorus girl who is engaged to Mather, a detective searching for Raven. Raven kidnaps Anne, but she escapes; she is then captured by Cholmondely, who also tries to kill her. Raven and Anne team up to get revenge on Cholmondely — even as Mather and the police close in on Raven! Fun fact: This is one of Greene's "entertainments," as opposed to a more serious work of literature. Adapted in 1942 as a movie starring Alan Ladd and Veronica Lake. The movie was remade by James Cagney — the only movie he directed — in 1957.

*

Karel Čapek's satirical science fiction adventure Válka s mloky (War with the Newts). The light-hearted first section of the book, which skewers European attitudes towards non-white races, recounts the discovery of an intelligent but child-like breed of large newts, on a small island near Sumatra… and their enslavement and exploitation in the service of pearl farming and other underwater enterprises. The Newts develop speech, and absorb aspects of human culture. In the book's second section, the Newts began to rebel against their masters — hello, Planet of the Apes. The final section of War with the Newts is darker in tone: It recounts the outbreak of war between the Newts and humans. The British, French and Germans are portrayed as stubborn and nationalistic; and we hear from a German scientist who has determined that the German Newts are actually a superior Nordic race, and who invokes lebensraum to justify their destruction of portions of the world's continents. The final chapter is a metafictional exercise in which the Author and the Writer discuss what will happen next: The Newts will destroy the world's landmasses and enslave humanity. Fun fact: Sci-fi scholar Darko Suvin has described War with the Newts as "the pioneer of all anti-fascist and anti-militarist SF."
---
1937
---
J.R.R. Tolkien's children's fantasy adventure The Hobbit. In a hole in the ground there lived a hobbit: Bilbo Baggins. Tempted out of his sedate village by Gandalf, an itinerant wizard, Bilbo joins a company of dwarves on a journey across Middle Earth — to a destroyed dwarvish kingdom under the Lonely Mountain, where a hard of dragon-guard treasure awaits. Along the way, they encounter high elves and wood elves, man-eating trolls, giant spiders, and wart-riding goblins. On the shore of an underground lake, Bilbo steals a magical ring from a creature named Gollum; just how magical the ring is, readers wouldn't discover until Tolkien's epic sequel, The Lord of the Rings, published 1954–1955. Once the dragon is defeated, and the treasure recovered, Bilbo and the dwarves find themselves at the center of a major battle between what are essentially the Allies and Axis powers of Middle Earth. How is a hobbit supposed to survive? Fun facts: Tolkien's novel was inspired by George MacDonald's The Princess and the Goblin, Samuel Rutherford Crockett's adventure The Black Douglas, and Jules Verne's Journey to the Center of the Earth. Speaking of the latter, it's my theory that Middle Earth is inside our planet!

*

Hergé's Tintin adventure L'Île noire (The Black Island, 1937–1938; as a color album, 1943). In a crime thriller influenced by adventure writer John Buchan, Tintin pursues a criminal gang from the Belgian countryside (where he's shot) to southeastern England (where he's framed for robbery). Arriving at the estate of Dr. Müller, who operates a private mental institution, Tintin finally discovers what this gang is up to: they're counterfeiters! The action then moves to a Scottish coastal village — perhaps inspired by Castlebay, in the Outer Hebrides — where Tintin and Snowy infiltrate a half-ruined castle, on an island, guarded by a gorilla! Meanwhile, detectives Thomson and Thompson are in top form. Fun facts: Dr. Müller, who would become a recurring character in the Tintin series, was inspired by Georg Bell, a Scottish forger who had been a vocal supporter of the Nazi regime; and also by the seemingly respectable Professor Jordan, in Hitchcock's 1935 film adaptation of John Buchan's The Thirty-Nine Steps.

*




J.P. Marquand's Mr. Moto espionage adventure Think Fast, Mr. Moto. In the third Mr. Moto adventure, Wilson Hitchings, a young Bostonian from a Brahmin family — the sort of family satirized in Marquand's Pulitzer Prize-winning novel The Late George Apley, also published in 1937 — is sent to Honolulu in order to close down a gambling establishment which is giving his family's firm a bad name. The casino is operated by a beautiful relative of Wilson's, Eva, who doesn't want it to close; unbeknownst to her, the gangster Chang is using the casino to launder money sent to Chinese rebels working to take back Manchuria from the Japanese. Enter the polite, yet clever and ruthless Mr. Moto, agent of the Japanese government… Will Wilson demonstrate Bostonian resourcefulness, or is he a lost cause? Fun fact: Originally published in serial form in the Saturday Evening Post, 1936.

*

Cameron McCabe's crime adventure The Face on the Cutting-Room Floor. Estella Lamare, an actress, is cut by a movie's producer; that is to say, her scenes are edited out from the film. Estella herself, meanwhile, is found dead in the studio's London cutting-room. Although her murder was filmed by an automatic camera, the evidence has vanished. The investigation ranges across the city; jazz music is frequently and lyrically described. The novel's principal character is named Cameron McCabe (which is also the author's name). A Scotland Yard detective shows up, and the novel becomes an exercise in subjectivity as the two men joust over their different perceptions of the same event. The concluding section of the book is an epilogue commenting on the novel's literary qualities, which range from hardboiled genre writing to stream of consciousness passages a la Hemingway or Joyce. Fun fact: "Cameron McCabe" was actually Ernest Borneman, a 22-year-old communist refugee from Nazi Germany. He worked as a film editor, was well-acquainted with Bertolt Brecht's alienation techniques, and particularly admired American crime fiction. The Face on the Cutting-Room Floor has been described as an "extraordinary work of [proto-]postmodern fakery."

*

C.S. Forester's Horatio Hornblower historical sea-going adventure The Happy Return (Beat to Quarters). Horatio Hornblower, a junior Royal Navy captain on independent duty on a secret mission to the Pacific coast of Nicaragua, attempts to aid Don Julian Alvarado, a local leader rebelling against Spanish rule. The year is 1808. Alas, Don Julian is a megalomaniac who claims to be a descendant of Moctezuma! Hornblower and his crew vanquish a more powerful Spanish ship, then rescue its officers from the murderous Don Julian. Then, learning that Spain and England have entered into an alliance against Napoleon, Hornblower must recapture the Spanish ship. Meanwhile, he meets Lady Barbara Wellesley, who fans of the Hornblower series will recognize as a long-term love interest. The action is thrilling, but where Forester excels is in depicting Hornblower's self-doubt and questioning — his inner turmoil. Fun fact: This is the first Hornblower book by publication date, though the sixth by internal chronology. Aficionados suggest that readers begin with this installment.

*

Olaf Stapledon's Golden Age sci-fi adventure Star Maker. Stapledon's extraordinary, brilliant (if often difficult) novel describes a history of life in the universe, while exploring the philosophical notion that between different civilizations, no matter how physically and mentally dissimilar they may be, there must exist a progressive unity. Via unexplained means, our narrator is transported from England — and out of his body — into space. He explores alien civilizations on other worlds — and his consciousness merges with that of beings from these worlds, who then join him on his journey around the universe. Like humankind, we discover, alien species evolve in a Darwinian manner, and possess a capacity to value, to be aware, and to be creative. In addition to many imaginative descriptions of species, we encounter far-out technological marvels and sci-fi concepts: the first known instance of what is now called the Dyson sphere; descriptions of the Multiverse; the idea that the stars are intelligent beings; the formation of a networked consciousness spanning planets, galaxies, and even the cosmos; and a Star Maker who creates the universe but views it without any feeling for the suffering of its inhabitants. At last, invested with cosmic consciousness, our narrator returns to Earth at the place and time he left. Fun fact: Stapledon's novel has been praised by H. G. Wells, Virginia Woolf, Jorge Luis Borges, Brian Aldiss, Doris Lessing, Stanisław Lem, and Arthur C. Clarke.

*

Eric Ambler's espionage adventure Uncommon Danger (US title: Background to Danger). Kenton, a freelance journalist, is headed from Nuremburg to Vienna (pre-WWII) after a night of gambling. He's broke, so when a Jewish refugee escaping Nazi agents offers to pay him to smuggle valuable financial documents across the Austrian border, he jumps at the chance. However, when Kenton arrives at the man's hotel, he finds him murdered; the documents, it seems, are of vital importance — but to whom? Although the plot is convoluted (the Jewish man was actually a Russian double-agent, the documents wereRussian plans for a possible attack on an oil-producing region in an area contested by Russia and Romania), the action is fast-paced. Kenton flees across central Europe, pursued by communist and fascist agents. Fun facts: Adapted as a rather dull film (Background to Danger) in 1943, directed by Raoul Walsh. The film starred George Raft as Kenton; and Sydney Greenstreet and Peter Lorre, in one of their nine appearances together.

*

Ernest Hemingway's sea-going adventure To Have and Have Not. When a boorish customer stiffs Key West's Harry Morgan, his already shaky charter fishing business founders. He has a wife and three daughters to feed; so he agrees to transport some illegal Chinese immigrants, and hard liquor, in from Cuba. Harry's boat crew — including a drunk who's no longer much use as a sailor — are even more luckless "have notes" than he is. Cuban revolutionaries turn up, and nearly transform this novel into a political thriller… but although Harry sympathizes with their cause, he isn't much impressed by the revolutionaries themselves. His true sympathies are with Key West's idle but authentic "conches." The writing is experimentalist, the plot disjointed. But the descriptions of Harry's adventures at sea are terrific. Fun facts: Hemingway complained that this was his worst book; some readers agree, while others think it's brilliant. Part of it was published in Cosmopolitan in 1934; another part in Esquire in 1936. Loosely adapted in 1944 by Howard Hawks, as a film starring Humphrey Bogart, Walter Brennan and Lauren Bacall in her debut.

*

Arthur Ransome's YA seagoing adventure We Didn't Mean to Go to Sea. Their adventures in and around an unnamed lake in the English Lake District now behind them, the Walker siblings — John, Susan, Titty, and Roger — are waiting in Harwich, a port on the North Sea, for their father's return from China. While spending the night on a new friend's sloop, they drift out to sea — and rather than risk wrecking the boat among the sandbanks and shoals of the estuary, they navigate across to Holland in a full gale. Without the Amazons along, the voyage is a test of the Swallows' self-reliance and resourcefulness. Will they make their parents proud? Many readers consider this, the seventh installment in the Swallows and Amazons series, the best of the bunch. Fun fact: The Times Literary Supplement said, of this book at the time: "Here are real children using their faculties and keeping their wits when they are shrewdly tested."

*

William Sloane's occult/sci-fi/crime adventure To Walk the Night. Professor LeNormand, an astronomer, is killed by a mysterious fire — was it murder? suicide? spontaneous combustion? When two former students of his investigate, one of them, Jerry, falls in love with LeNormand's beautiful young widow, Selena. Jerry and Selena marry — and soon enough Jerry dies mysteriously, too. The other former student, Bark, finds Selena curiously cold and unwomanly. Is Selena possessed? An alien? A time traveler? Is Bark a closeted homosexual who was in love with Jerry all along? A truly strange and unclassifiable story, written beautifully. Fun fact: In a HILOBROW post, Barbara Bogaev calls To Walk the Night a "complex, surprisingly modern study in alienation."
---
1938
---
Note that 1938 is, according to my unique periodization schema, the fifth year of the cultural "decade" know as the Nineteen-Thirties. Therefore, we have arrived at the apex of the Thirties; the titles on my 1938 and 1939 lists represent, more or less, what Nineteen-Thirties adventure writing is all about: TBD.
C.S. Forester's Horatio Hornblower historical sea-going adventure Flying Colours (serialized 1938; as a book,1939). In this unusual Horatio Hornblower adventure, Hornblower has surrendered his ship, the Sutherland (after the Battle of Rosas Bay, recounted in the previous series installment, A Ship of the Line), and is now a prisoner in a French fortress. He and his first lieutenant, Bush, who lost a foot in the battle, are to be taken to Paris and executed on charges of piracy; even if he did make it back to England, Hornblower will face a mandatory court-martial for surrendering his ship. His wife, whom he doesn't love, is pregnant. Along with the Sutherland's coxswain, Brown, Hornblower and Bush escape from their captors and find harbor with a sympathetic French nobleman… and his beautiful daughter-in-law. Will they ever make it back to England? Although there is some thrilling action along the way, this is a story about Hornblower's character — his keen awareness of his own shortcomings, his dissatisfaction with glory. Fun facts: Published as the third installment in the Horatio Hornblower series, Flying Colours is eighth by internal chronology. It is one of three Hornblower novels adapted into the 1951 film Captain Horatio Hornblower R.N., starring Gregory Peck.

*

C.S. Lewis's Out of the Silent Planet (1938). When Dr. Ransom, a Cambridge professor of philology, prevents physicist Dr. Weston (along with Weston's accomplice, the cynical and grasping Dick Devine) from forcing a dull-witted young man into a spherical structure in Devine's back garden, he is drugged by the unscrupulous duo. When he regains consciousness, Ransom finds himself in a spacecraft en route to Malacandra (Mars). Ransom escapes, explores the planet, and is befriended by a tribe of hrossa. Pursued by Weston, who aims to help humankind colonize the universe exploiting its resources, and Devine, who is just trying to get rich, Ransom seeks out Oyarsa, a spirit-like creature who rules Malacandra. She explains that Earth ("Thulcandra," the silent planet) is ruled by an evil spirit, then permits the three humans to return home — if they can make it there alive! Fun facts: The first installment in Lewis's Cosmic Trilogy; the sequels are Perelandra (1943) and That Hideous Strength (1945). Lewis claimed that the Radium Age sci-fi novel Arcturus, by David Lindsay, gave him the idea of using planets less as places than as spiritual contexts. This novel was written up by Mark Kingwell in HILOBROW's CROM YOUR ENTHUSIASM series.

*

Graham Greene's crime adventure Brighton Rock (1938). Considered by many Greene fans to be his best thriller, Brighton Rock concerns the quest of the bourgeois Ida Arnold to prove that the suicide of Fred Hale, a newspaperman who'd written about a gang of racketeers in the seaside town of Brighton, was in fact murder. Ida suspects Pinkie Brown, a teenaged sociopath who has assumed control of the gang; but when she attempts to get a witness — Rose, a naive young waitress — to tell the truth, Pinkie marries Rose. Pinkie's gang is losing faith in him, his rivals are closing in… what will he do? There is a theological subtext to the story: Pinkie is a Catholic, and his beliefs about the nature of sin and the basis of morality are — we are given to understand — superior to Ida's non-religious moral sensibility. It's also an indictment of English mass culture, from popular newspapers to slot machines, soulless day trippers, and pop music on the radio. Fun facts: Adapted as a 1947 movie starring Richard Attenborough as Pinkie; Carol Marsh won the part of Rose after thousands auditioned. A 2010 adaptation starred Sam Riley as Pinkie, and Helen Mirren as Ida Arnold. Morrissey's song "Now My Heart Is Full" references Brighton Rock characters: "Dallow, Spicer, Pinkie, Cubitt."

*

Eric Ambler's espionage adventure Cause for Alarm. While in Milan, Nicky Marlow, a young engineer selling British grenade-making machinery (on the eve of another world war), is approached by German, Soviet, and Yugoslavian agents seeking his aid in gathering intelligence from Italian armament manufacturers. When he finds both his career and his life threatened by the Nazi agent, not to mention by Mussolini's secret police, who use casual violence as a tool of social control, Marlow must place his trust in Andreas Zaleshoff, an anti-fascist American businessman of Russian descent who may be a Soviet spy. When Marlow and Zaleshoff flee the city, heading through northeastern Italy, by train and on foot, to the Yugoslavian border, the story kicks into high gear. (Some readers feel that this is where the story becomes too Buchan-ish; Ambler is the link connecting Buchan with Le Carré.) Like many of Ambler's protagonists, Marlow must tap into a hidden reservoir of bad-assery. Fun facts: The charming and heroic Zaleshoff and his beautiful sister, Tamara, also an anti-fascist agent, also play a significant role in Ambler's 1937 thriller Uncommon Danger.

*

Nicholas Blake's Nigel Strangeways crime adventure The Beast Must Die. The first third or so of this novel, which Nicholas Blake fans consider his most distinctive and possibly his best, is dedicated to the diaries of Frank Cairnes, a mystery novelist and widower plotting revenge against whomever killed his son, Martie. It was a hit-and-run, so Cairnes doggedly interviews everyone who lives in the vicinity until he finally tracks down his man: the contemptible George Rattery; Rattery is married to a young movie starlet, whom Cairnes seduces in order to gain entrée into their home. The diary ends as Cairnes is about to stage a lethal accident for Rattery… and the novel switches to the third-person, after that. Rattery has survived Cairnes's attempt, it seems… but then he does die, under mysterious circumstances, and Cairnes becomes the chief suspect. Claiming he's innocent, he calls on Nigel Strangways — this is the light-hearted, literature-quoting detective's fourth adventure — to save him from the hangman. Who killed Rattery? Was it his business partner, his wife, his mistress… or Frank Cairnes? Fun facts: Cecil Day-Lewis was Poet Laureate of the United Kingdom from 1968 until his death in 1972; and he wrote mystery novels — sixteen Nigel Strangways adventures, among others — as "Nicholas Blake." He was the father of the actor Daniel Day-Lewis and the English TV chef and food critic Tamasin Day-Lewis.

*

Leslie Charteris's Simon Templar adventure Prelude for War (also published as The Saint Plays with Fire). Spotting a manor house on fire as they're driving through the English countryside, Simon Templar and Patricia Holm attempt unsuccessfully to rescue a man inside. Learning that the victim was a prominent Socialist agitator, and that the rest of the house party were conservative pillars of society, the Saint — who, earlier, while listening to a broadcast about the Sons of France, an influential right-wing party across the Channel, predicted that Europe's future will involve invasions and concentration camps — investigates the suspicious blaze. Why was the victim's bedroom door locked… and the key missing? The Sons of France, Templar soon discovers, are involved somehow; and so is an unscrupulous munitions maker. Was this an assassination designed to spark a Second World War? Also… will the Saint's nemesis, police detective Teal, get the last laugh? Fun facts: Previously serialized in the American magazine Cosmopolitan (!). Later editions of the book were retitled The Saint and the Sinners and The Saint Plays with Fire.

*

Daphne du Maurier's psychological thriller Rebecca. While working as wealthy woman's companion in Monte Carlo, a naïve young American is romanced by Maxim de Winter, a wealthy English widower some two decades her senior. Our unnamed narrator accompanies her husband to his beautiful estate, Manderley, on England's rugged southwestern tip… where she encounters Manderley's housekeeper, Mrs. Danvers — a spiteful, vindictive villainness! It seems that Maxim's first wife, Rebecca, was everything that our heroine is not: beautiful, witty, urbane, charming. Soon enough, Mrs. Danvers manipulates her master's new wife into making a fool of herself at Manderley's annual costume ball, then urges her to kill herself. Will the housekeeper succeed in her evil machinations? Is Maxim still in love with his first wife? And what actually happened to Rebecca, anyway? This is the atmospheric thriller to end all atmospheric thrillers. Fun facts: An immediate bestseller, Rebecca has never gone out of print, and it has been adapted for stage and screen several times — most notably Orson Welles's 1938 radio drama adaptation, and Alfred Hitchcock's 1940 film starring Sir Laurence Olivier, Joan Fontaine, and Dame Judith Anderson as Mrs. Danvers.

*

Hergé's Ruritanian-type Tintin adventure King Ottokar's Sceptre (serialized August 1938 to August 1939; as an album, 1947). I've claimed that other Tintin adventures were my favorites, back when I was a kid in the '70s — but I think that King Ottokar's Sceptre really was the one that I returned to most frequently and joyfully. Stumbling upon a plot aimed at dethroning King Muskar XII, the rightful monarch of Syldavia — a fictional Balkan country that will also figure in Destination Moon and The Calculus Affair — our hero inserts himself into the action. And there's a lot of action: Before Tintin ever meets King Ottokar, his apartment is bombed; he's forced out of an airplane; he's ambushed by thugs — escaping only thanks to the timely arrival of Bianca Castafiore, the opera singer whom we meet here for the first time; and he's the victim of an assassination attempt! The drawings of Syldavian costumes, tapestries, and historical manuscripts are gorgeous; the plot against Ottokar is ingenious; and Tintin's (and Snowy's) efforts to retrieve the stolen scepter are utterly thrilling. Fun facts: Syldavia's neighbor, Borduria, is a fascist, proto-totalitarian state along the lines of prewar Hungary or Romania. Hergé intended King Ottokar's Sceptre as a satirical criticism of Nazi Germany's annexation of Austria in March 1938.

*

Eric Ambler's espionage/crime adventure Epitaph for a Spy. Josef Vadassy, a Paris-based teacher originally from a Yugoslavia-controlled Serbian province (to which he cannot return because his left-leaning father and brother were executed by the Yugoslav police), is on vacation at the seaside — celebrating his impending French citizenship — when he's accused of spying on French naval installations. The novel's simple declarative style — "I arrived in St. Gatien from Nice on Tuesday, the 14th of August. I was arrested at 11:45 a.m. on Thursday, the 16th, by an agent de police and an inspector in plain clothes and taken to the Commissariat." — signaled the espionage thriller's break with cloak-and-dagger melodrama. To clear his name, Vadassy is forced to assist with the French agents' counter-espionage operation: Which of his fellow hotel guests is the real spy? As ever, Ambler is sympathetic with the plight of stateless individuals. Fun facts: Adapted in 1944 as the suspenseful, moody Hotel Reserve, starring James Mason. Ambler was an anti-fascist sympathetic to the Soviet Union until the Nazi-Soviet Pact of 1939.

*

T.H. White's Arthurian fantasy adventure The Sword in the Stone. When the Wart, a young squire-in-training living under the protection of Sir Ector, in early 13th-century Britain, encounters the eccentric, time-traveling (and time-confused) wizard Merlin, little does he suspect what kind of tutoring that he and his foster-brother, Kay, a knight-in-training, will receive. When the Wart becomes an ant, for example, he learns a thing or two about totalitarianism and conforming to expectations; when he becomes a fish in the castle's moat, he experience an unjust world where might makes absolute right; when he becomes a goose, he experiences a mutually supportive, egalitarian social order without materialism, hierarchy, or violence. Along the way, the Wart gets an adolescent's view of medieval life — the hunting, the rituals around knighthood, the jousting. Comic relief is provided by King Pellinore, whose battles with Sir Grummore and endless pursuit of the Questin' Beast are truly wonderful; thrills are provided by Robin Hood, particularly the bad-ass Maid Marian who excels at tracking… and is a fierce warrior for justice. This is a leisurely, episodic yarn with an eye-opening reveal. Fun facts: This is the first installment in a tetralogy, collectively titled The Once and Future King; the next book in the series is The Witch in the Wood (1939). White wrote most of this material while living in Ireland, as a de facto conscientious objector during WWII. The 1960 Broadway musical Camelot and the animated 1963 movie The Sword in the Stone were loosely inspired by White's oeuvre.
---
1939
---
Geoffrey Household's hunted-man adventure Rogue Male. One of my favorite thrillers — and, along with The Thirty-Nine Steps (1915) and "The Most Dangerous Game" (1924), one of the top-three most excellent hunted-man stories of all time. Our protagonist, an unnamed British professional hunter, is passing through a Central European country that is in the thrall of a vicious dictator; on a whim, he uses his stalking skills to penetrate undetected into the dictator's private compound — then gets his target lined up. Before he can decide whether or not to pull the trigger, he's captured. Tortured by the dictator's secret service, then left for dead, the hunter flees through enemy territory back to England. This ordeal is already an amazing one, well worth the price of admission. But our protagonist isn't safe, in London; agents of the dictator are after him. After a harrowing pursuit through the London Underground, he sneaks off to rural Dorset and goes underground — literally. This time, he's the one being stalked — by a relentless, sadistic hunter, Major Quive-Smith (George Saunders, in the 1941 film version: perfect casting), who is in the pay of the enemy. When Quive-Smith tracks our man to his "holloway," who will survive? Fun facts: In Fritz Lang's fine 1941 movie adaptation, Man Hunt, starring Walter Pidgeon and Joan Bennett, the dictator is explicitly identified as Hitler. There was also a 1976 BBC TV adaptation starring Peter O'Toole as the British hunter. David Morrell, author of the 1972 hunted-man thriller First Blood, has acknowledged being deeply influenced by Rogue Male. Also see Robert Macfarlane's Holloway, originally published in 2012 by the amusingly titled Quive-Smith Press.

*

Bob Kane and Bill Finger's Batman comics (serialized in Detective Comics and other titles, 1939–present). In 1939, Detective Comics Inc., the company that had introduced Superman the year before, was looking for another hit. Drawing on inspirations from Sherlock Holmes and Dick Tracy (brilliant detectives) to the Scarlet Pimpernel, Zorro, and the Gray Seal (seemingly idle, foppish rich men who donned masks when meting out vigilante justice on behalf of the downtrodden) to the Lone Ranger (murdered family), the Phantom (whose costume lent him an aura of fearsome mystery), and the Shadow (a dark knight motivated by revenge), 22-year-old artist Bob Kane and his 21-year-old ghostwriter, Bill Finger, conjured up Bruce Wayne and his costumed alter ego, the Batman, "weird menace to all crime." The character first appeared in Detective Comics #27; the plots of his crudely drawn first stories are drawn from pulps and Poe: Batman knocks a murderous businessman into a vat of acid; Batman torches the laboratory of a mad scientist, Doctor Death; a cowled monk with hypnotic powers (who turns out to be a werewolf-vampire) hypnotizes Wayne's girlfriend and lures her to his Hungarian castle… where he's shot by Batman, whose gun is loaded with silver bullets! Batman's origin story appears in issue 33, as prelude to a particularly lurid sci-fi yarn about a death ray-firing Dirigible of Doom. Robin, one of comics' first teen sidekicks, made his debut in 1940 — a wise-cracking, joyous Watson to Batman's Holmes. Sales doubled. Batman received a solo title, stopped carrying a gun… and one of the most popular comic-book characters of all time was launched. Fun facts: Amateur comic-book exegetes have done a masterful job of elucidating Kane and Finger's inspirations/plagiarisms: the Shadow story "Partners Of Peril"; "The Grim Joker," a story by the same author; panels from Alex Raymond's Flash Gordon strip; panels from Henry E. Vallely's 1938 Big Little book Gang Busters In Action; the silent movie The Man Who Laughs; and more. PS: The Batmobile, introduced in 1949, redefined and modernized Batman; and the yellow circle around the bat logo on his costume was introduced in 1964.

*

Raymond Chandler's Philip Marlowe crime adventure The Big Sleep. In Los Angeles private eye Philip Marlowe's first outing, he is hired by the elderly General Sternwood to stymie an attempt by a bookseller, Arthur Geiger, to blackmail Sternwood's out-of-control younger daughter, Carmen. Marlowe discovers that Geiger is actually in the pornography business; he stakes out Geiger's home, only to discover Geiger dead and Carmen drugged and naked, in front of an empty camera. The next day, he finds out that the Sternwoods' car was found driven off a pier, with their chauffeur dead inside. The police want to know if Marlowe was hired to find Regan, the missing husband of Carmen's big sister, Vivian; Vivian wants to know, too. It's a complex story, with plenty of double-crossing and secrets that aren't revealed into late in the game; and there's some gritty action. But what's so extraordinary about The Big Sleep — what makes it one of the best novels (in any genre) of the 20th century — is Chandler's hardboiled, yet witty prose. Critics often disparage Chandler, when they compare his work with that of the tougher Dashiell Hammett; Chandler himself was a Hammett fan, calling his predecessor "the ace performer." But Chandler's wit is killer: "She lowered her lashes until they almost cuddled her cheeks and slowly raised them again, like a theatre curtain. I was to get to know that trick. That was supposed to make me roll over on my back with all four paws in the air." And his puzzle-like plots are beautifully constructed. Here, even when all the loose ends of the plot have been wrapped up, Marlowe is nagged by Regan's disappearance — when he investigates, that's when his troubles really begin. Fun facts: Howard Hawks's 1946 adaptation of The Big Sleep, starring Humphrey Bogart and Lauren Bacall, is terrific; William Faulkner, Jules Furthman and Leigh Brackett, enhancing Chandler's own writing, turned out one of the most wickedly clever screenplays ever. There is also a 1978 British adaptation, starring Robert Mitchum.

*

Eric Ambler's espionage/crime adventure The Mask of Dimitrios (US title: A Coffin for Dimitrios). Ambler's fifth thriller is the one for which he is best known. Charles Latimer, a writer of genteel murder mysteries on holiday in Turkey, is introduced to a Colonel Haki, who claims to admire his stories — and who turns out to be head of the Turkish secret police. Haki has just discovered the body of a drowned man whose identity papers reveal that he is Dimitrios Makropoulos, a large-scale drug dealer, pimp, and murderer; he challenges Latimer to find anything romantic about the life of this villain. Our protagonist embarks on journey across Europe, in an attempt to fill in the missing gaps of Dimitrios's official police record; he has become fascinated with this character, not as an indivdual but as a symbol of the increasingly ruthless times. Each person that Latimer meets — from a left-wing journalist to a master spy — has an idiosycratic story to relate. But Latimer pokes his nose into the wrong places, and soon he's involved in desperate matters — not a struggle of good vs. evil, but a struggle among amoral entrepreneurs to profit from ethnic cleansing, ideological conflict, and political assassination. Some readers may find the novel too expository, not sufficiently action-packed; but its slow unfolding of secrets and atmospherics, and realistic depiction of exotic locales, makes it a classic of its genre. Fun facts: The Dimitrios character was inspired by the early career of munitions kingpin Sir Basil Zaharoff; and the story's fictional assassination attempt was loosely based on a 1923 attempted assassination of Bulgaria's prime minister. Jean Negulesco directed a 1944 adaptation of the novel, starring Sydney Greenstreet, Zachary Scott, Faye Emerson, and Peter Lorre.

*

1967 edition; there is no 1939 edition

Flann O'Brien's 'pataphysical picaresque The Third Policeman (w. 1939–1940, p. 1967). Our story's unnamed narrator confesses to murder, right off the bat — so if this is a crime adventure, it's one without any mystery; and yet it's the most mysterious thing you'll ever read. The narrator finds himself in a sort of alternate dimension; although it may resemble the area surrounding his rural Irish home, its operating system appears to run on a different set of metaphysical laws. Writing for The Irish Times as Myles na gCopaleen, the author generated endless satirical theories, hypotheses, and fantastical inventions; The Third Policeman puts these sorts of ideas into action — which is why I describe it as 'pataphysical. The narrator encounters a machine that will make a block of gold; a cigarette that never gets used up; and an army of one-legged men, who tie themselves together in pairs when entering battle. Perhaps most alarmingly, he discovers bicycles that are half-people, and vice versa — as well as fat local policeman who closely monitor the movements of local citizens, out of concern for this bicycle-transmogrification situation. The ancient Greeks assigned fictional but thematically appropriate deaths to their bygone poets, and one begins to get the sense that something of the sort may be going on here — for our narrator, it seems, is an aficionado of the crackpot theories of a philosopher named De Selby, whose (fictional) books The Country Album, A Memoir of Garcia, and Layman's Atlas, among others, theorize that the phenomenon of night is actually an accumulation of "black air" caused by pollution, etc., etc. Most improbably of all, by the end of the novel O'Brien will have tied all of this stuff together beautifully. Fun facts: After The Third Policeman failed to find a publisher, the author — whose real name is Brian O'Nolan — withdrew the manuscript from circulation and claimed it had blown out of a car window. In fact, it sat on the sideboard in his dining room until his death in 1966.

*

Arthur Ransome's Swallows & Amazons adventure Secret Water. The eighth Swallows & Amazons book follows We Didn't Mean to Go to Sea (1937), in which the Walker children inadvertently but heroically navigate the North Sea at night, in a small sailing cutter. As a reward, their parents take them camping on an island in Hamford Water — a tidal inlet between Walton-on-the-Naze and Harwich in Essex — where, once their father is called away on naval business, they are "marooned" with instructions to survey and chart the area. Part of the nerdy pleasure of this installment in the series is learning how to make a proper map — and watching illustrations of the Walkers' map of the inlets, coves, mudflats, and estuaries of "Walker Island," and the "Secret Water" area, evolve. Bridget, formerly known as baby "Vicky," is now four years old; she's a great addition to the expedition. Titty and Bridget find mysterious footprints, which they track to the lair of a local boy, whom they nickname "Mastodon"; and there's another family of unsupervised children camping in the area, the "Eels," who are initially hostile. Just in time, the Amazons show up — hooray! A corroboree — modeled after theatrical events at which Australian Aboriginals interact with the Dreamtime, is planned… but when Bridget is trapped in the middle of a ford by a rising tide, disaster looms. Will she make it? Fun facts: Ransome used to sail to Hamford Water in his yacht Nancy Blackett (named after the elder of the Amazon sisters). He moved the action of the series away from England's Lake District in order to offer his characters room to explore.

*

Graham Greene's espionage adventure The Confidential Agent. D, a leftist literary scholar from an unnamed European country in the midst of a civil war (one thinks immediately of Spain), is en route to England when he spots L, an aristocratic supporter of the fascist rebels who killed his wife. Both men are in the country to secretly buy coal from the mine-owning Lord Benditch; meanwhile, Benditch's daughter, Rose, falls in love with D — though she's engaged to Benditch's right-hand man, Forbes (a sympathetic Jewish character). An unlikely secret agent, the intellectual D is beaten and robbed by L's thuggish chauffeur, then nearly killed when he meets in London with his contact, K. D's authenticating documents are stolen, so Benditch won't talk to him… and the official at his country's embassy is a supporter of the fascists. Worse, he's framed for murder. At last, the traumatized D has had enough of the insults, beatings, and chicanery. He grabs a gun, there's a chase, an innocent character is killed, and a double agent is exposed. D has botched his mission, it seems — but at the very least, can he prevent the fascists from buying Benditch's coal? And might he and Rose escape from England together? Fun facts: Greene wrote this "entertainment" in six weeks, with the help of Benzedrine. The Chanson de Roland is mentioned; the author was testing the limits of the thriller — how chivalrous can a modern character possibly be? The novel was adapted in 1945, by Herman Shumlin, as Confidential Agent; the movie stars Charles Boyer, Lauren Bacall (whose performance was panned), Katina Paxinou, and Peter Lorre.

*

Astounding Science Fiction (Oct., 1939). Cover Art by Hubert Rogers

E.E. "Doc" Smith's Lensman sf adventure Grey Lensman (serialized, 1939; in book form, 1951). Picking up where Galactic Patrol (serialized 1937) left off, shortly after Unattached ("Gray") Lensman Kimball Kinnison's attack on a secret base of the Boskonian space-criminals/conquerors who've been threatening Civilization, Grey Lensman introduces new characters, new planets, and a new villainous race: Lovecraftian horrors known as the Eich. The frame of Smith's already ambitious tale expands dramatically, here; it's a startling way to kick off what could have been a straightforward sequel. This novel has everything we've come to expect of Smith: space battles, melodramatic adventure, and chivalric romance — with Clarissa MacDougall, who in Second Stage Lensmen will become Civilization's first female Lensman. (A Lensman is a genetically enhanced bearer of the "Lens," an alien technology that bestows telepathic and other powers on a worthy user; it's incontrovertible that DC Comics' Green Lantern Corps was a Lensman ripoff.) Mounting an expedition aboard the super-dreadnought Dauntless into the so-called Second Galaxy, Kinnison brings an entire planet home. He then goes undercover and infiltrates Boskonian drug trafficking until he learns the location of the trafficker's galactic jefe, and then the location of the Eich; also, he works with the galaxy's greatest scientists to develop a "Negasphere." Kinnison and his reptilian comrade Worsel will use this planet-busting weapon — but not before our hero is blinded, tortured almost to death, and loses his limbs! Thrilling stuff, but also elegantly written. Fun facts: Originally, the series consisted of the four novels Galactic Patrol, Gray Lensman, Second Stage Lensmen, and Children of the Lens, serialized between 1937 and 1948 in the pulp magazine Astounding Stories. Triplanetary (serialized 1934) was reworked to serve as as the first of two prequels to the series; and First Lensman (1950) was written to act as a link between Triplanetary and Galactic Patrol.

*

Marvel Comics (1939–ongoing). Marvel Comics started in 1939, though not exactly as such. The popularity of Superman (who debuted in Action Comics, in 1938), Batman (Detective Comics, 1939), and other superheroes led Martin Goodman, a New York-based publisher of pulp magazines such as All Star Adventure Fiction, Complete Western Book, and Mystery Tales, to start a comics division within his company, Timely Publications. Timely Comics' Marvel Comics #1 (Oct. 1939) featured the first appearance of Carl Burgos's android superhero, the Human Torch, and the first generally available appearance of Bill Everett's undersea antihero Namor the Sub-Mariner. This content was provided by comic-book "packager"; but after Marvel Comics #1 sold nearly a million copies (in two editions), Goodman hired comics writer-artist Joe Simon as Timely's first editor. Simon brought along his friend Jack Kirby, a talented young artist with whom he'd worked on Blue Bolt; the Human Torch and Sub-Mariner were soon joined by Simon and Kirby's Captain America. A 16-year-old Stan Lee, a cousin of Goodman's by marriage, also joined Timely in 1939; he was promoted to interim editor a few years later, after Simon and Kirby left for the fledgling DC Comics. In the early '60s, Lee and Kirby's Fantastic Four and other titles would revolutionize the medium; by then, Timely had been renamed: Marvel Comics. Fun facts: The year 1939 also saw the launch of MLJ Comics (which would become Archie Comics), Fawcett Comics (Captain Marvel), Fox Feature Syndicate (Blue Beetle), Lev Gleason Publications (Crime Does Not Pay), Standard/Better/Nedor (The Black Terror), and Quality Comics (Plastic Man).

*

Agatha Christie's crime adventure And Then There Were None. Eight people are invited to spend time — as an employee, in some cases; as a holidaying guest, in others — at a small, isolated island off the Devon coast of England. They are met by a butler and cook-housekeeper, who inform them that their host, U.N. Owen (unknown, they'll soon figure out), whom none of them has ever met, will arrive later. A framed copy of a nursery rhyme, "Ten Little Niggers" ("Ten Little Indians," in later editions), hangs in each guest's bedroom; the sinister import of this décor will soon become apparent. A pre-recorded message accuses each of the island's 10 inhabitants of having gotten away with murder; one of them dies that first evening, of cyanide poisoning. There's no way off the island, and the violent deaths keep coming. This is a murder mystery without a detective: the ever-shrinking group seeks to determine which of their number is the killer. Will they figure out what's happening, before nobody is left standing? In a postscript, a fishing ship picks up a bottle inside its trawling nets; the bottle contains a written confession of the killings, which explains everything. Fun facts: This is not only Christie's most popular novel, but the world's best-selling mystery; it's been called one of the essential crime reads written by women in the last 100 years. First published in the UK as Ten Little Niggers, after the racist nursery rhyme which serves as a major plot point; beginning in 1964, it was published as Ten Little Indians. There have been several film and TV adaptations; the 1976 movie Murder by Death is a clever parody. Most importantly, in 2011 I wrote a "Golden Fleece"/And Then There Were None mashup, for HILOBROW.
---
1940
---
Michael Innes's espionage adventure The Secret Vanguard. A sardonic inversion of John Buchan-style stories, complete with German spies, a chase through Oxford's Bodleian Library, and a heroine on the run (in Scotland, of course). This might be a controversial pick, on my part, because some Innes fans dislike it. But it was a turning point in the author's career, a transition from whodunnits to thrillers; also, it was a key influence on Graham Greene.

Richard Wright's gothic avenger-style adventure Native Son. When Bigger Thomas, a young black denizen of a Chicago slum, is hired as his landlord's chauffeur, he accidentally murders their daughter, Mary… and attempts to frame Mary's boyfriend, a Communist Party organizer, for the killing. The book is an indictment of the system of racial oppression that dehumanizes its victims and leaves them no opportunities to lead meaningful lives. Native Son was an influential bestseller. "No American Negro exists," James Baldwin wrote, "who does not have his private Bigger Thomas living in his skull."

Walter Van Tilburg Clark's revisionist western adventure The Ox-Bow Incident. Set in and around the (fictional) cow town of Bridger's Wells, Nevada, and taking place in one long day in 1885, The Ox-Bow Incident is sometimes described as the first modern Western — because it avoids the genre's usual clichés and formulaic plots. Two drifters are drawn into a lynch mob to find and hang three men presumed to be cattle rustlers and killers. Although some members of the posse attempt to dissuade the others, the three men are captured and killed. At which point it is discovered that the men were innocent. In 1943, the novel was adapted by William A. Wellman as a film of the same title starring Henry Fonda.

Raymond Chandler's hardboiled crime adventure Farewell, My Lovely. Private investigator Philip Marlowe returns in what is considered the author's best work. The plot is eventful: Marlowe agrees to help the police (in fictional Bay City, California) bring a killer to justice; he accompanies a man (who is later killed) to a money-for-jewelry exchange after the man's girlfriend's jade necklace is stolen; and he is beaten, drugged, and locked up in a private sanitarium. The novel was adapted for the screen in 1944 (starring Dick Powell) and 1975 (starring Robert Mitchum).

Jack Williamson's occult fantasy adventure Darker Than You Think. Published in the pulp magazine Unknown in 1940, then rewritten and published as a novel in 1948. Investigating the death of an ethnologist friend, journalist Will Barbee discovers that an ancient race of shape shifters — Homo lycanthropus — lives among us, waiting for a Child of the Night to lead them to supremacy. What's more, it was these werewolves who invented rational skepticism… in order to make humankind stop believing in werewolves! Why hasn't the werewolves-started-the-Enlightenment meme caught on, I wonder? Blame the werewolves' ongoing cultural hegemony. ALSO SEE: Erik Davis's write-up of this novel, in HILOBROW's CROM YOUR ENTHUSIASM series.

L. Sprague de Camp and Fletcher Pratt's atavastic fantasy adventures The Roaring Trumpet and The Mathematics of Magic. First published in the fantasy pulp magazine Unknown, both stories — which were reissued, with 1941's The Castle of Iron, in 1975 as The Compleat Enchanter — concern the adventures of psychologist Harold Shea, and his comrades, who travel to parallel worlds where ancient myths and legends are reality. In The Roaring Trumpet, Shea and co. encounter Norse mythology; The Mathematics of Magic, meanwhile, is set within Edmund Spenser's The Faerie Queene. These screwball yarns are funny, sexy, and really interesting at the same time. They predate much more famous meta-fictional fantasies like Poul Anderson's Three Hearts and Three Lions and Heinlein's Glory Road by decades.

Ernest Hemingway's Spanish Civil War adventure For Whom the Bell Tolls. In May 1937 Robert Jordan, a world-weary American who has joined the International Brigades opposing the fascist forces of Spain's General Franco, is ordered to travel behind enemy lines and destroy a bridge. He falls in love with a Spanish woman, Maria; and he clashes with the leader of an anti-fascist guerrilla band, who isn't persuaded that blowing up the bridge in question is worth going on a suicide mission. The sabotage mission — compromised by the theft of Jordan's dynamite caps — stumbles forward. Badly wounded, Jordan stays behind to ambush the enemy counter-offensive while Maria and the guerrillas flee for their lives. The 1943 movie adaptation stars Gary Cooper and Ingrid Bergman.

Nevil Shute's atavistic adventure An Old Captivity. Donald Ross, a young Scottish pilot, is hired to pilot a photographic air survey mission of Greenland — searching for evidence of the Vikings' landing point in North America. Falling ill, Ross slips into a coma — shades of Jack London's Star Rover — during which he remembers a previous incarnation in which he was a slave aboard Leif Ericson's vessel on its voyage of discovery. Awakening from this vision, and recognizing a Cape Cod bay which he'd visited in his previous life, Ross leads the archaeological expedition to the evidence for which they'd been searching.

Eric Ambler's espionage adventure Journey into Fear. At the beginning of World War II, a British engineer named Graham, who carries vital classified information about the Turkish fleet, becomes the target of an assassination attempt in Istanbul. Later, traveling aboard a neutral Italian ship — his fellow passengers include a Turkish secret agent, a Spanish prostitute, and a politically incompatible French couple — Graham must match wits with a German spymaster. Journey into Fear is an influential spy thriller — a classic, even. It was adapted for the screen in 1943 by Norman Foster and Orson Welles; the movie starred Joseph Cotten and Dolores del Rio.

Hergé's Tintin adventure The Crab with the Golden Claws. Serialized 1940–41; published as a color album in 1943. In his ninth adventure, Tintin pursues a gang of opium smugglers to Morocco. Along the way, our hero meets, for the very first time, an alcoholic sea-dog with a penchant for screwing things up: Captain Haddock! The two escape in a lifeboat. There's an extraordinary surrealist dream sequence during which Haddock imagines Tintin as a champagne bottle (and attempts to pop his head off). They're strafed by a seaplane — which they hijack. They crash-land in the Sahara; there's an amazing full-panel scene of the their wanderings. They're rescued by the French Foreign Legion, then attacked by Tuareg tribesmen. Eventually, there's a drunken showdown with the opium smugglers in a Moroccan cellar. What else could you ask for in an adventure?
---
1941
---
Fletcher Pratt and L. Sprague de Camp's fantasy adventure Land of Unreason. When Fred Barber, an American diplomat, is wounded during a WWII air raid in England, he is sent to recuperate at a country home in Yorkshire. There, on Midsummer's Eve, he irreverently drinks a bowl of milk left as an offering for the fairies, substituting liquor in its place. Offended, the intoxicated fairies whisk Barber off to the illogical, ever-changing, Midsummer Night's Dream-esque Land of Faerie. He is recruited by Titania and Oberon, who send him on a secret mission to the totalitarian Kobold Hills… where it is rumored that swords are being forged for war against the fairies (who cannot resist metal), and where an ancient enemy may have returned. Along the way, Barber encounters dryads and sprites, nympholepts and leprechauns, ogres, and a talking whirlwind. After undergoing a number of transformations, he begins to wonder who he really is… and so do we. Fun fact: First published in the October 1941 issue of the fantasy magazine Unknown Worlds. It was reissued by Ballantine Books' Adult Fantasy series in 1970. Cover art shown here by the great illustrator Boris Artzybasheff.

*

Frans G. Bengtsson's atavistic adventure Röde Orm (Red Orm; commonly known as The Long Ships). A record of three voyages undertaken by the resourceful, antiheroic "Red Orm" Tosteson in the late 10th century. We first meet Orm as a youth, when he is abducted by Vikings. He and his crew-mates are captured by Andalusian Muslims, and serve as galley slaves in the Mediterranean. Returning finally to Denmark, Orm falls in love with King Harald's daughter, Ylva. Later, after the reconquest of that part of England in which the laws of the Danes held sway, Orm marries Ylva and moves to Sweden. Having converted to Christianity (though he never entirely loses his pragmatic Norse paganism), in addition to raising a family Orm converts heathens. Some years later, he heads into what is now Russia in search of buried treasure. Told in the style of a Norse saga; that is to say, it's violent, unsentimental, surprisingly funny. Fun facts: Published in two parts in 1941 and 1945; reissued not long ago by the New York Review of Books. Loosely adapted, by Jack Cardiff in 1964, as a Viking movie starring Richard Widmark. I am grateful to James Parker (who will retell Finland's "Kalevala" epic at HILOBROW this year!), for having turned me on to this amazing book.

*

Helen MacInnes's espionage adventure Above Suspicion. In 1939, on the eve of a summer hiking jaunt in Germany and Austria, Oxford professor Richard Myles and his wife, Frances, are asked by a friend in British Intelligence to obtain information about a spy network. Although Europe is on the brink of war, the brave anti-fascist couple is eager to do their part. Trailed by Nazis wherever they go, Richard and Frances travel from one clandestine rendezvous to another, witnessing the rise of totalitarianism — and, in the end, fleeing for their lives. The author's first novel, it's considered exemplary because of MacInnes's nuanced understanding of European history, politics, culture, and geography. Fun fact: MacInnes was married to a Classics scholar, who during WWII served as an MI6 British intelligence agent. The couple spoke fluent German and spent their summers travelling in Europe. Loosely adapted, in 1943, as a movie starring Joan Crawford and Fred MacMurray.

*

Agatha Christie's espionage adventure N or M?. During the Second World War, Agatha Christie's detective duo Tommy and Tuppence — whom we first met in The Secret Adversary (1922), when they hung out a shingle as Young Adventurers — hunt for two of Hitler's top secret spy agents in Britain. Their only clue is a message left by a dying British agent: "N or M. Song Susie." At a seaside boarding house, where the (now middle-aged) married couple pretend to be strangers, they encounter a part-Spanish landlady, Mrs. Perenna, and her sulky daughter, Sheila; retired Major Bletchley; a young German refugee, Von Deinem; an elderly woman and her hypochondriac husband; and a devoted mother, Mrs. Sprot, with a lisping toddler, Betty? Who are the spies? And how does each one of these characters feel about the war? Fun fact: Tommy and Tuppence would return in By the Pricking of My Thumbs (1968), and Postern of Fate (1973). Did you know? British Military Intelligence investigated Christie, because of the "Bletchley" character; they were afraid that she had somehow learned of — and was making incautious reference to — England's top-secret codebreaking center, Bletchley Park.

*

Margery Allingham's WWII espionage adventure Traitor's Purse. A man wakes up in a hospital; overhearing a conversation, he learns that he has supposedly killed a policeman. Worse, he has lost his memory… he knows only that he must discover and prevent something terrible from happening. Fleeing the hospital in a stolen car, he encounters a woman who calls him "Campion" — aha! Our amnesiac hero, it seems, is an adventurer and detective we've met in ten previous Allingham novels, the first being The Crime at Black Dudley (1929). Campion is smuggled into a cavern complex overlooking the town he's found himself in; something odd is afoot. In a nearby town, Campion encounters Lugg, a character whom the reader recognizes as Campion's (ex-cat-burglar) assistant, but whom he does not recognize. Knocked out, while attempting to escape the police, he remembers that he is investigating counterfeit currency being given away to crooks. Why? Fun fact: Campion was invented, according to Allingham, as a parody of Dorothy L. Sayers's Lord Peter Wimsey character. She wrote this particular novel in fragments in 1940, between air raids. In The Guardian, recently, A.S. Byatt called this her favorite detective story.

*

Howard Fast's Western/historical adventure The Last Frontier. Starving on their Oklahoma reservation, and resenting their lack of freedom, three hundred Cheyenne Indians break out and embark upon a thousand-mile trek back to their home in the Powder River area of Wyoming. Hounded by ten thousand U.S. troops, they do not surrender — even though their group only includes a few score able-bodied warriors — but continue to fight their way home, mile by mile. Run to ground in Nebraska, they still refuse to return to Oklahoma… and attempt to escape again. Half their number are killed, over the course of the story — and yet, in the end, they triumph. Fast was ahead of his time in presenting the plight of Native Americans, in an objective yet sympathetic way. Fun fact: Fast's first bestseller, and one of his best books. Based on the 1878 Cheyenne Outbreak, the The Last Frontier was adapted by John Ford in 1964 as the movie Cheyenne Autumn.

*

Hergé's sea voyage/sci-fi Tintin adventure The Shooting Star (serialized, 1941–42; as a color album, 1942). In the opening pages of The Shooting Star, things are literally heating up: Car tires explode, rats flee the sewers, and Tintin's dog Snowy gets stuck to the melting tarmac. It turns out that the heat is caused by the approach of a meteorite on a collision course with Earth. "Great heavens! But that'll mean…" Tintin cries. "THE END OF THE WORLD, YES!" agrees an astronomer. Luckily, the experts have miscalculated. A fragment of the meteorite, which Professor Phostle has determined is made of a metal unknown to science, plunges into the Arctic Ocean — so Tintin and a crew of European scientists chase after it in Captain Haddock's ship, the Aurora. Will they beat the competition (who'll stop at nothing) to the meteorite? And once they find it, what weird properties will its alien metal reveal? Fun fact: Inspired, exegetes tend to suspect, by the Radium Age-era Jules Verne novel The Chase of the Golden Meteor (190). Serialized during the German occupation of Belgium; this, and the anti-Semitic portrayal of the villainous financier Bohlwinkel, have made The Shooting Star a controversial installment in the Tintin series.

*

Fletcher Pratt and L. Sprague de Camp's fantasy adventure Castle of Iron (serialized, 1941; in book form, 1950). The third and final installment in the Harold Shea series, about an intrepid crew of psychonauts who travel to parallel worlds where ancient myths and legends are reality. Here, Shea visits the world of Samuel Taylor Coleridge's 1797/1816 poem fragment "Kubla Khan," then the world of Ludovico Ariosto's 1516/1532 epic poem, the Orlando Furioso. He is accompanied by his colleagues, Walter Bayard and Vaclav Polacek, as well as by — shades of similar figures in Jules Verne's Around the World in Eighty Days or Alfred Jarry's Exploits and Opinions of Dr. Faustroll, Pataphysician — a skeptical police officer. Shea, et al., must negotiate Carolingian politics, restore Shea's wife's sanity, transform Florimel, a human simulacrum made of snow, into a real person, and escape with their lives. Fun fact: Reissued, with The Roaring Trumpet and The Mathematics of Magic (both 1940), in 1975 as The Compleat Enchanter. Writing for HiLobrow, Tor Aarestad points out that De Camp and Pratt's idea of an underlying logical structure to cultural and linguistic forms sounds like an iteration of Ferdinand de Saussure's semiotics, which De Camp — who dabbled in anthropology and linguistics — might well have encountered.

*

H.P. Lovecraft's fantasy adventure The Case of Charles Dexter Ward. In 1918, Charles Dexter Ward, a young man from a prominent Rhode Island family disappears from a mental asylum; his doctor, Willett, investigates. It seems that, before he was locked up, Ward had become obsessed with an ancestor, Curwen, an 18th-century importer and alchemist. Was Curwen in reality a necromancer and murderer? Did he leave behind instructions on how he might be resurrected — and did Ward follow these instructions? What happened then? What drove Ward to behave in an anachronistic manner (which led to his being declared insane), and why did his appearance itself change? Worse, is there a conspiracy among necromancers to escape death, gain knowledge through occult means, and dominate humankind? Fun fact: Serialized in Weird Tales (May–July 1941). Writing for HiLobrow, John Hilgart persuasively suggests that "Lovecraft's beloved objects and histories [i.e., Charles Dexter Ward's ancestor's old cupboard] became arcane and alien in his fiction, because he could not succeed in defending their affirmative significance."

*

Arthur Ransome's Swallows and Amazons adventure Missee Lee. The tenth installment in the Swallows and Amazons series is an oddity. It is set not among farmers, charcoal-burners, and fishermen in England's bucolic Lake District, but among dangerous pirates in the South China Sea. In fact, exegetes consider this a meta-fiction: Although we're not told so explicitly, that is to say, Missee Lee is most likely a story (told, presumably, by one of the characters — Titty?) within a story. Still, it's an exciting adventure — along the lines of Milton Caniff's long-running comic strip Terry and the Pirates. When their schooner burns, while the Swallows and Amazons are touring the Chinese coast with Captain Flint, they are picked up by pirates. The pirate's leader, Missee Lee, is a Cambridge-educated scholar… who insists upon giving them Latin lessons! Fun fact: The ching-chong dialect of the Chinese characters, including Missee Lee, is offensive. However, it's worth suggesting that if this is indeed a story told by one of the characters, then it is that character, as opposed to Ransome, who is to blame.
---
1942
---
Helen MacInnes's espionage adventure Assignment in Brittany. Bertrand Corlay, an injured Breton soldier, happens to look remarkably similar to Martin Hearne, an Englishman who works for British Military Intelligence — and who speaks fluent French. So Hearne is parachuted into occupied northern France, in the summer of 1940, with the assignment of passing information about German troop movements back to HQ. In order to avoid detection and capture, Hearne must fool not only Corlay's mother, but his beautiful girlfriend. (There's a romantic "Martin Guerre" aspect to Hearne's adventure.) But the girlfriend turns out to be a secret Nazi sympathizer; and Corlay, it seems, was not what he claimed to be. Betrayal and violence ensue — and we grow to appreciate the grim camaraderie that arises among an occupied people. Also, we learn quite a bit about Breton language, customs, and history. Fun fact: Serialized in The Saturday Evening Post in 1942; the book was required reading for Allied intelligence agents sent to work with the French underground. Adapted as a movie, starring Jean-Pierre Aumont and Signe Hasso, in 1943.

*

Peter Cheyney's Lemmy Caution adventure Never a Dull Moment. Cheyney was a British pulp writer whose tongue-in-cheek imitations of American crime fiction were primarily popular in France; it's almost metafiction — there's a curious pleasure to be gained from reading this sort of thing. ("Some wise guy — Confucius or somebody — said there was nothin' like the truth, which is a thing that I believe in — sometimes.") In this, the eighth Lemmy Caution novel, Caution — a brutal FBI agent  is investigating the kidnapping of Julia Wayles, an American who's being held in England by American mobsters. But was Wayles really kidnapped? Are the mobsters really mobsters? Nothing is as it seems. Is this a crime adventure or an espionage adventure? One thing is for certain: there are dangerous dames and two-bit punks, and Caution knows how to deal with them. Fun fact: Starting in 1953, the Lemmy Caution adventures were adapted into over a dozen European films, most of them French — and all of them starring the craggy Eddie Constantine as the titular tough guy.

*

Leslie Charteris's Simon Templar adventure The Saint Steps In (serialized 1942; as a book, 1943). The 11th Saint novel is not a crime adventure, but an espionage thriller. As part of the war effort, Simon Templar has started working as an undercover operative for the US Government. In Washington, D.C., a young woman whose father has invented a new form of synthetic rubber receives a threatening note. She requests Templar's aid; and he is drawn into a web of war-related intrigue. The Saint is middle-aged, now, a bit tired and world-weary, and perhaps more cruel than he was in his early adventures. But he still loves adventure — and hates bullies and stupid people… all of whom he finisher, as he struggles to determine whether he's dealing with Nazi gangsters, fifth columnists, or just people who have different opinions as to what it means to be patriotic. Fun fact: First published in Liberty magazine in four parts starting November 7, 1942.

*

Hergé's Tintin adventure Le Secret de La Licorne (The Secret of the Unicorn, serialized 1942; as a color album, 1943). While browsing a market in Brussels, Tintin purchases an antique model ship for Captain Haddock. Haddock is delighted with the gift; it's a model of the Unicorn, a 17th century ship commanded by his ancestor, Sir Francis Haddock. The ship is stolen, but Tintin discovers a miniature scroll which had been hidden inside its mainmast. Haddock tells Tintin the story of Sir Francis's battle with the pirate Red Rackham; could the scroll be a clue to the whereabouts of Red Rackham's lost treasure? That's what the Bird brothers, unscrupulous antique dealers who own another model of the Unicorn, believe; so they kidnap Tintin! I was obsessed with this Tintin adventure, as a child. Fun fact: Jules Verne's 1867 story, The Children of Captain Grant, in which three hidden scrolls contain clues to a treasure, was an inspiration. In 2011, Steven Spielberg directed a motion capture feature film based partly on The Secret of the Unicorn.

*

Raymond Chandler's crime adventure The High Window. In his third novel-length outing, private investigator Philip Marlowe is hired to recover a rare doubloon that's gone missing. Was it stolen by the victim's son — who owes a large sum of money to a nightclub owner? Or was it stolen by the son's estranged ex-wife, or by one of her suspicious friends? Why is another private eye tailing Marlowe? The other detective turns up dead… and so does a rare coin dealer. Marlowe finds a doubloon — but his client claims she has already recovered the missing coin! This is when things get really weird. Why did the client's deceased husband fall out of a high window? Why are people taking credit for crimes they didn't commit? Fun fact: Other Marlowe novels include The Big Sleep (1939), Farewell, My Lovely (1940), The Lady in the Lake (1943), The Little Sister (1949), and The Long Goodbye (1953). The High Window novel was adapted, by director Herbert I. Leeds, as the 1942 movie Time to Kill — starring Lloyd Nolan and Heather Angel.

*

Nevil Shute's hunted-man adventure Pied Piper. One of my favorite Shute adventures! John Howard, a 70-year-old Englishman vacationing in France in 1940, decides to cut his fishing trip short when Hitler's forces invade (German forces occupied Paris in June of that year). Howard agrees to take two English children with him. But as the situation in France grows desperate, trains stop running, roads become clogged with refugees, and other children — French, Dutch, Polish — join in Howard's little band. We learn that Howard is a widower, and that his son, an RAF pilot, was recently killed in action. Despite his own frailty and suffering, Howard remains patient with the quarrelsome, refractory children, and shepherds them to the coast… at which point the Germans catch up with them! Fun fact: Pied Piper was adapted, in 1942, as a movie starring Monty Woolley, Roddy McDowall and Anne Baxter.

*

Enid Blyton's treasure-hunt adventure Five on a Treasure Island. Twelve-year-old Julian, 11-year-old Dick and their sister, 10-year-old Anne, are sent to Kirrin Bay, in rural southern England, to spend the summer with their 12-year-old gender-nonconforming cousin Georgina (George). Aunt Fanny and Uncle Quentin allow the four children, not to mention George's dog, to roam freely — which is why readers find these books enchanting, even now. Though George is surly at first, the cousins soon become friendly. The five explore Kirrin Island, which belongs to Aunt Fanny but has been promised to George when she gets older; there's a ruined castle on it, and a shipwreck… which is flung up on the beach by a fierce storm. The kids find a treasure map, which Uncle Quentin sells to a sharp character — after which there's a race to discover secret passages, the castle dungeon, and a chest of gold.Fun fact: The first book (of 21) in Blyton's popular Famous Five series. Sequels include Five Go Adventuring Again (1943), Five Run Away Together (1944), and Five Go to Smuggler's Top (1945). John Lennon's "The Famous Five through Woenow Abbey," an absurdist story appearing in In His Own Write (1964), was one of the earliest of many Famous Five parodies.

*

Kenneth Fearing's political thriller Clark Gifford's Body. Paranoid political noir in an experimental fictional style! Clark Gifford, a disaffected politician in an unnamed, media-driven modern state, rallies a band of guerrillas to seize a few radio stations; they broadcast a call for freedom and rebellion. The government quickly puts down the insurrection — but twenty years of civil war ensue. The narrative skips around in time — before, during, and (long) after the radio-station attacks. Newspaper clippings, magazine think-pieces, and court transcripts are interspersed with the voices of politicians, military officers, businessmen, journalists, participants in the attack, soldiers — in a pastiche that invites us to be suspicious of "fair and balanced" news coverage. Fun fact: Fearing is best known for his poetry, and for his 1946 existentialist crime thriller, The Big Clock. He was one of the founders of the leftist anti-Stalinist journal The Partisan Review.

*

William Moulton Marston and Harry G. Peter's Wonder Woman comic (1942–present). Aided in his research by his accomplished and progressive wife, Elizabeth, in the 1920s Marston, a psychology professor at Tufts, developed an early prototype of the lie detector. Inspired by his discovery that woman are often more honest and reliable than men, as well as by the Amazonian athleticism of his and Elizabeth's polyamorous life partner, Olive, in 1941 Marston developed the Wonder Woman character for All Star Comics — where she was introduced as a member of the Justice Society of America, the first superhero team. (Harry G. Peter developed an Art Nouveau style, for drawing Wonder Woman's adventures.) The character, who was sculpted from clay by Queen Hippolyta and given superhuman powers by the Greek gods, gained her own feature in Sensation Comics #1 (January 1942) and has been going strong ever since. Marston used the early Wonder Woman stories to convey his heartfelt, oddball message that society was doomed unless men, whose notion of freedom was inherently violent and anarchic, learned to regard women's ability to reconcile freedom with "love allure" (read: submission to loving authority) as a form of strength, not weakness. Wonder Woman initially battled Axis military forces and various supervillains, including Ares, Cheetah, Doctor Poison, Circe, Doctor Psycho, and Giganta; all too often, she was captured and bound — a damsel in distress — only to free herself again. Today, she's an iconic figure: star of TV and movie adaptations, and part of the DC Comics trinity of flagship characters alongside Batman and Superman. Fun facts: The 2017 movie Wonder Woman, directed by Patty Jenkins and starring Gal Gadot, set box office records, and has been named one of the best superhero movies of all time. A 2020 sequel is coming.

*

Isaac Asimov's Golden Age sci-fi adventure Foundation (1942–1950; as a book, 1951). When I published a list of 101 Science Fiction Adventures at io9.com. I did not include a single Isaac Asimov title; and readers were outraged. In my defense, although it has its dramatic moments, Foundation, for example — a collection of interlinked short stories, the premise of which is that 50,000 years from now, an expert in "mathematical sociology" will have predicted the imminent fall of the Galactic Empire, and a dark age for humankind lasting 30,000 years… and that this interregnum can be shortened to a mere 1,000 years if a colony of talented artisans and engineers tasked with preserving and expanding on humanity's knowledge is established at the extreme end of the galaxy — is mostly not an adventure. It's a philosophical novel, bursting at the seams with dialogue and telling-not-showing. That said, I like it! It's a fun think-piece. Fun fact: Originally a series of stories published in Astounding Magazine between May 1942 and January 1950. io9 included the book on its list of "10 Science Fiction Novels You Pretend to Have Read." After 9/11, there was a pretty compelling theory floating around that Osama bin Laden was influenced by Asimov's Foundation series when he founded Al Qaeda… whose moniker means "The Foundation."
---
1943
---
James M. Cain's crime adventure Double Indemnity. Walter Huff is an insurance agent who has dedicated his career to foiling insurance scams; in fact, he's beginning to fantasize about using his inside knowledge in order to pull off the perfect scam. When Phyllis, the beautiful wife of one of his clients, asks him suggestively about a policy that she wants to take out on her husband, he proposes that they team up to kill the guy — and split the money. Huff puts together a "double indemnity" policy for Phyllis, one which will pay double the contract's face value in cases of accidental death. They then arrange a railroad accident for their victim. Everything goes well, but Phyllis, it seems, never had any intention of splitting the money with Walter. What's worse, Keyes, one of Walter's colleagues, begins to suspect foul play and opens an investigation. Will the conspirators end up trying to kill one another? Fun facts: A shorter version of the story, based on a 1927 case that Cain covered while working as a journalist in New York, was serialized in Liberty magazine in 1936. The novel served as the basis for the 1944 film noir of the same name, adapted by Raymond Chandler and directed by Billy Wilder. The movie stars Fred MacMurray, Barbara Stanwyck, and Edward G. Robinson. The 1981 neo-noir Body Heat is an homage of sorts to Wilder's movie.

*

Raymond Chandler's Philip Marlowe crime adventure The Lady in the Lake. Los Angeles private investigator Philip Marlowe, in his fourth book-length outing, is hired to find Crystal, the estranged wife of a perfume executive. She has apparently run off from their summer home, in a mountain town couple of hours way from the city, so Marlowe begins his investigation there. Did the missing woman run off to Mexico with her lover? Marlowe runs into the gigolo, who claims he didn't abscond with Crystal… so what's happened to her? It's a convoluted plot… which eventually involves other women, and several murders. Muriel, the wife of Crystal's summer home caretaker, has also apparently run off. There's a corrupt doctor whose wife died suspiciously, crooked cops (in "Bay City," based on Santa Monica) who slap Marlowe around and frame him for drunk driving, cold-blooded killers, and the onset of World War II: rubber is rationed, dams are protected, cities are subjected to blackout. Plus. Marlowe wakes up to discover a dead, nearly naked woman in the room…. Fun facts: Chandler fixed up this novel from two stories previously published (in 1939 and 1941) in the pulp journal Black Mask. Robert Montgomery directed the 1947 film noir adaptation, starring Robert Montgomery. The film is notable for being shot almost entirely from Marlowe's viewpoint; we see only what he sees.

*

Graham Greene's espionage adventure The Ministry of Fear. At a humble charity fête held in wartime London, Arthur Rowe, a bookish fellow whose guilty conscience has long prevented him from engaging with others, wins a cake… which contains a roll of film that he wasn't intended to receive. As Luftwaffe bombs rain down on the shell-shocked city, creating a nightmarish dreamscape — "in which familiar people appear in terrible and unlikely disguises" — Rowe must elude German agents who are after his cake. Despite, or because of the peril he faces, Rowe finds himself coming back to life. Is this a comic farce? A psychological thriller? It's both. There's an attempt on his life, a murder at a séance, and an air raid that saves his life — but robs him of his memory. For the first time in years, he is a happy man… because he can't remember what he's done. But will he let the spies triumph? Fun facts: Greene credited Michael Innes's The Secret Vanguard — a witty, Buchan-esque yarn about spies and kidnapping set largely in the Scottish Highlands — as his inspiration, in writing what he intended to be a "funny and fantastic thriller." Fritz Lang adapted The Ministry of Fear for the screen in 1944.

*

Esther Forbes's YA historical adventure Johnny Tremain. I suspect that many people my age hate this book, because they were forced to read it in school. That's too bad, because it's terrific. In 1775, the 14-year-old Johnny Tremain, an orphaned apprentice silversmith, is badly injured in an accident (caused by an envious fellow apprentice, Dove). Having heard that he's related to the wealthy Boston merchant Mr. Lyte, Johnny visits him — bringing along a silver cup with the Lyte's family crest, which he's inherited from his mother. He's arrested for burglary, but his friends Rab and Cilla get him off the hook. Johnny next finds his way into the pre-revolutionary political scene, taking part in the Boston Tea Party, acting as a spy for the Sons of Liberty, and rubbing elbows with John Hancock, Samuel Adams, Paul Revere, and the unhinged-seeming activist James Otis, who tells him that "a man can stand up." What I liked about the book, as an adolescent, is how stubborn and prideful Johnny is, at first; I like this about John Christopher's protagonists, too. Fun facts: The book won the 1944 Newbery Medal and is one of the all-time bestselling children's books in the United States. George Saunders is a fan. The Bastard, a 1974 potboiler by John Jakes, is a rip-off. Walt Disney's 1957 live-action adaptation wasn't bad!

*

Cornell Woolrich's crime adventure The Black Angel. Cornell Woolrich pioneered what has come to be called noir (as opposed to hardboiled) fiction, i.e., in which the protagonist is usually not a detective, but instead a victim, a suspect, or a perpetrator, and in which sex plays a prominent role. The protagonist of The Black Angel, one of his better efforts, is Alberta, a naive young newlywed who — upon discovering that her beloved husband, Kirk, is cheating on her — pays a visit to his mistress, only to find that she's been killed. Kirk is arrested and convicted of the crime… and he faces the electric chair, unless Alberta can prove that he's innocent. Racing against the clock, she descends into New York's underworld, tracking down and destroying one after another of the dead woman's lovers (an ex-husband, a drug-dealing doctor, a rich playboy, a gangster), and doing whatever it takes — no matter how sinful — to succeed in her quest. It's a tense thriller, with a savage kick: Even if Alberta saves Kirk from execution, will she still be the same person? Fun facts: The titles of this and other Woolrich novels — e.g., The Bride Wore Black (1940), The Black Curtain (1941), Black Alibi (1942), The Black Path of Fear (1944) — inspired French critics to call movies based on them "noir." The Black Angel is a "fix up" of two earlier stories: "Murder in Wax" and "Face Work." It was adapted in 1946 by Roy William Neill; the film stars Dan Duryea, June Vincent, and Peter Lorre.

*

Hergé's Tintin adventure Le Trésor De Rackham Le Rouge (Red Rackham's Treasure, serialized 1943; as a color album, 1944). Following clues that they've pieced together — over the course of the previous Tintin adventure, The Secret of the Unicorn — Tintin and Captain Haddock launch an expedition to the Caribbean to locate the wreck of Sir Francis Haddock's ship, The Unicorn, and the pirate Red Rackham's lost treasure. Cuthbert Calculus, a brilliant but difficult inventor making his first appearance here, smuggles himself — and his shark-shaped submarine — along for the ride. Although they discover some amazing artifacts — a native carving of Sir Francis; a strongbox of documents revealing that Captain Haddock's ancestor owned Marlinspike Hall (which featured in The Secret of the Unicorn), and the figurehead of The Unicorn itself — there's no treasure. Have they misinterpreted Sir Francis's clues? Fun facts: Serialized in Le Soir, Belgium's leading francophone newspaper, which — during the German occupation of Belgium — supported the German war effort. Steven Spielberg adapted this story arc, along with The Crab with the Golden Claws, as the 2011 film The Adventures of Tintin: The Secret of the Unicorn.

*

1953 edition

Fritz Leiber's fantasy horror adventure Conjure Wife (serialized 1943; in stand-alone book form, 1953). Norman Saylor, a science-minded professor of Sociology at Hempnell College, discovers that his beautiful young wife, Tansy, has been practicing conjure magic — using vials of graveyard dirt, horseshoe nails, and their acquaintances' hair cluppings — in what he feels is a silly superstitious effort to help him navigate departmental politics. He demands that she cease and desist; after all, he's an expert on the "parallelisms of primitive superstition and modern neurosis." Things begin to go badly after that. Norman attempts to rationalize the increasingly weird occurrences, but when Tansy seems to fall victim to a a curse cast by a trio of witchy professors' wives who see Norman as a threat to their own interests, he must engage in occult warfare! Fun facts: Conjure Wife was published in the April 1943 volume of Unknown Worlds; and it was adapted as the excellent 1961 horror movie Burn, Witch, Burn. Lynn Peril wrote about the book for this website's CROM YOUR ENTHUSIASM series.

*

Carl Barks's Donald Duck comics (1943–1978). After quitting his job at Walt Disney Studio, in 1943 Carl Barks began freelancing for Walt Disney's Comics and Stories — which by the mid-1950s would become the best-selling comic book in the United States. He'd write and draw some 500 uncredited Donald Duck stories for this and other magazines, including Four Color and Uncle Scrooge. Today, Barks's best-loved stories are the longer (24–32 pp.) stories via which he introduced generations of children to Twenties- and Thirties-type adventure tropes. Donald and his nephews Huey, Dewey and Louie (whose Junior Woodchucks Guidebook is one of the great fictional propaedeutic enchiridions), not to mention Donald's miserly uncle, Scrooge McDuck, are intrepid, resourceful, ingenious treasure- and artifact-hunters. Some of their most notable outings include: "The Old Castle's Secret" (June 1948), the first of Uncle Scrooge's many mystery/horror treasure hunts; "Sheriff of Bullet Valley" (October 1948), a western adventure/mystery; "Lost in the Andes!" (April 1949); "The Golden Helmet" (July 1952), in which Donald and his nephews hunt for a Viking helmet that gives the possessor legal claim to North America; "Back to the Klondike" (September 1952); "Tralla La" (June 1954), in which Scrooge seeks out a Himalayan utopia inspired by James Hilton's 1933 novel Lost Horizon; and the March 1960 sci-fi adventure "Island in the Sky." Check out Fantagraphics' reissues! Fun facts: Steven Spielberg and George Lucas were fans, particularly of the 1954 Uncle Scrooge adventure "The Seven Cities of Cibola."

*

Vera Caspary's mystery-romance thriller Laura. Mark Macpherson, a rising star in New York's police department, is offended when he's reassigned from fighting organized crime to solving the murder of Laura Hunt, a successful advertising exec… but as he gazes at a portrait of her, and reads her rags-to-riches diary, he begins to fall in love with her. So who shot Laura in the face with a shotgun? Was it marketing executive Shelby Carpenter, the victim's unfaithful fiancé? Several characters narrate the novel, including Laura's former lover, the narcissistic author, socialite, and newspaper critic Waldo Lydecker; and a stenographic record of a statement to the police by a man who was with the victim right before she died. There is a big plot twist. What Macpherson ultimately discovers is that high-society New York is much more corrupt, amoral, and brutal than the Gotham he's been policing… and that a smart, strong woman trying to get ahead in a man's world is playing a dangerous game. Fun facts: Originally serialized in Colliers from October to November 1942. Laura was adapted by Otto Preminger in 1944; the movie, starring Gene Tierney and Dana Andrews, has been called the greatest noir romance.

*

Arthur Ransome's Swallows & Amazons adventure The Picts and the Martyrs or Not Welcome At All. Nancy and Peggy, the ruthless and free-range Amazons, are forced to wear white pinafores, recite poetry, and play the piano! The bookish, relatively un-adventurous Dick and Dorothea Callum, who were befriended by the Swallows and Amazons in Winter Holiday (1933), are forced to live in an abandoned hut — learning new skills such as trout-guddling, rabbit-skinning, and burgling! And there are no Swallows! In this 11th installment in Ransome's series, the last one set in the Lake District, Nancy and Peggy's tyrannical Great Aunt Maria arrives for a 10-day visit, to keep an eye on her niece's wayward children. She's just as strong-willed as Nancy, and every adult in the area lives in fear of her; which is why the cook, the mailman, and others lend a hand, in one way or another, as Dick and Dorothea camp out next door to the Blacketts' place… and as Nancy and Peggy sneak out whenever possible. Dick and Dorothea take their role as "Picts" seriously, which is a great pleasure; Dot is a great romanticizer. In the end, Great Aunt Maria gets her comeuppance. Fun facts: One hears that Ransome's wife, Genia, hated The Picts and the Martyrs while it was being written, and indeed was often discouraging about his books while he was working on them.
***
JOSH GLENN'S *BEST ADVENTURES* LISTS: BEST 250 ADVENTURES OF THE 20TH CENTURY | 100 BEST OUGHTS ADVENTURES | 100 BEST RADIUM AGE (PROTO-)SCI-FI ADVENTURES | 100 BEST TEENS ADVENTURES | 100 BEST TWENTIES ADVENTURES | 100 BEST THIRTIES ADVENTURES | 75 BEST GOLDEN AGE SCI-FI ADVENTURES | 100 BEST FORTIES ADVENTURES | 100 BEST FIFTIES ADVENTURES | 100 BEST SIXTIES ADVENTURES | 75 BEST NEW WAVE SCI FI ADVENTURES | 100 BEST SEVENTIES ADVENTURES | 100 BEST EIGHTIES ADVENTURES | 75 BEST DIAMOND AGE SCI-FI ADVENTURES | 100 BEST NINETIES ADVENTURES (in progress) | 1994 | 1995 | 1996 | 1997 | 1998 | 1999 | 2000 | 2001 | 2002 | 2003 | NOTES ON 21st-CENTURY ADVENTURES.