HILOBROW 2018
By: HILOBROW
January 3, 2019
Here's what HILOBROW published during 2018. Many thanks to our first-time contributors, as well as to our loyal, generous regular contributors and long-time friends!
BEST OF HILOBROW: 2010 | 2011 | 2012 | 2013 | 2014 | 2015 | 2016 | 2017 | 2018 | 2019 | 2020 | 2021 | 1Q2022 | 2Q2022 | 3Q2022 | 4Q2022 SNEAK PEEK.
---
ENTHUSIASMS
---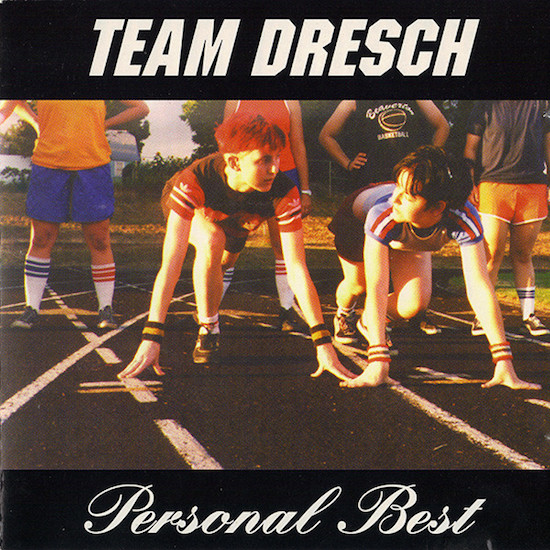 This year's weekly ENTHUSIASM series, here at HILOBROW, was: WOWEE ZOWEE. We asked 52 of HILOBROW's friends and contributors to wax enthusiastic about their favorite albums from the Nineties (1994–2003). Here's the 2018 lineup:
Stephanie Burt on UNISEX | Anindita Basu Sempere on UNDER THE PINK | Mark Kingwell on DUMMY | Bill Nericcio on AMOR PROHIBIDO | Sherri Wasserman on HIPS AND MAKERS | Mimi Lipson on THANK YOU | John Overholt on BEN FOLDS FIVE | Jordan Ellenberg on GET LOST | Chelsey Johnson on PERSONAL BEST | Marilyn Snell on MAXINQUAYE | Dan Fox on DIFFERENT CLASS | Devin McKinney on IF YOU'RE FEELING SINISTER | Alice Boone on MTV UNPLUGGED (ALICE IN CHAINS) | Rob Wringham on SPICE | Joe Alterio on BEATS, RHYMES AND LIFE | Jason Loeffler on SECOND TOUGHEST IN THE INFANTS | Rick Pinchera on EITHER/OR | Josh Glenn on THE LONESOME CROWDED WEST | Jennifer Krasinski on SUPA DUPA FLY | Sara Ryan on DIG ME OUT | Luc Sante on MEZZANINE | Molly Wright Steenson on I CAN HEAR THE HEART BEATING AS ONE | Franklin Bruno on ENGLAND MADE ME | Michael Campochiaro on IS THIS DESIRE? | Adrienne Crew on CALIFORNICATION | Drew Daniel on I SEE A DARKNESS | Veda Hille on THE SOFT BULLETIN | Vanessa Berry on TEENAGE SNUFF FILM | Tom Kipp on GET SKINTIGHT | David Hirmes on DOPETHRONE | John Hilgart on YORK BLVD. | Deborah Wassertzug on JOURNEY TO THE END OF THE NIGHT | Adam McGovern on INVINCIBLE SUMMER | Brian Berger on TIRED SOUNDS OF… | Michael Grasso on MUSIC HAS THE RIGHT TO CHILDREN | Jen Collins on HURRAH | Flourish Klink on THE TEACHES OF PEACHES | Judith Zissman on TALLAHASSEE | Lauren Oliver on SOUND-DUST | Jason Cohen on IS THIS IT | Matthew De Abaitua on THE RAINBOW CHILDREN | Jenny Davidson on TIME (THE REVELATOR) | Crystal Durant on LIVE THROUGH THIS | Gordon Dahlquist on GARBAGE | Erin M. Routson on WASHING MACHINE | Carl Wilson on TEMPTING | Jessamyn West on ALL HAIL WEST TEXAS | Kaleb Horton on STREETCORE | Tom Nealon on BAZOOKA TOOTH | Erik Davis on DOPESMOKER | David Levine on FEVER TO TELL | Deb Chachra on MASS ROMANTIC.
Josh Glenn is the editor of WOWEE ZOWEE; he is very grateful to the series' contributors.
*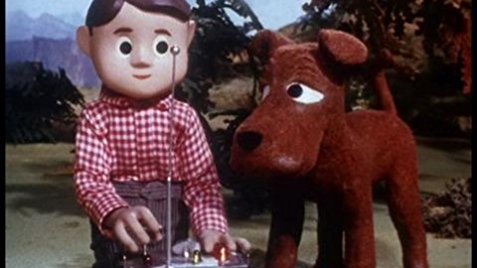 During August, HILOBROW published 25 (+2) installments in TUBE YOUR ENTHUSIASM, a series analyzing and celebrating some of our favorite TV shows from the Fifties (1954–1963). Here's the lineup:
TUBE YOUR ENTHUSIASM: Series Introduction | Luc Sante on LOONEY TUNES | Chris Spurgeon on THE THREE STOOGES | Adrienne Crew on MY THREE SONS | Barbara Bogaev on ROCKY & BULLWINKLE | Devin McKinney on THE TWILIGHT ZONE | James Hannaham on THE NAT KING COLE SHOW | Mimi Lipson on THE BEVERLY HILLBILLIES | Jessamyn West on THE JETSONS | Gary Panter on THE OUTER LIMITS | Peter Doyle on THE MANY LOVES OF DOBIE GILLIS | Mark Kingwell on ROUTE 66 | Josh Glenn on THE ANDY GRIFFITH SHOW | Lynn Peril on THE DICK VAN DYKE SHOW | Rob Walker on LEAVE IT TO BEAVER | Dan Reines on DAVEY & GOLIATH | Adam McGovern on HIGHWAY PATROL | Erik Davis on HAVE GUN — WILL TRAVEL | Greg Rowland on THE PHIL SILVERS SHOW | Annie Nocenti on THE AVENGERS | Elizabeth Foy Larsen on GUNSMOKE | Sarah Weinman on NAKED CITY | Douglas Rushkoff on THE HONEYMOONERS | Kio Stark on ALFRED HITCHCOCK PRESENTS | Gordon Dahlquist on PERRY MASON | Brian Berger on CAR 54, WHERE ARE YOU? | CODA: Crystal Durant on Marc Anthony & Pussyfoot shorts | CODA: Mike Watt on "A Stop at Willoughby"
Josh Glenn is editor of the TUBE YOUR ENTHUSIASM series. He is very grateful to the series' contributors — many of whom donated their fees to the ACLU.
---
PROJECT OBJECT
---
Rob Walker and Josh Glenn are the editors of HILOBROW's ongoing PROJECT:OBJECT. During 2018, they published two new volumes: FLAIR and FOSSILS. Rob and Josh are very grateful to 2018's PROJECT:OBJECT contributors, many of whom contributed their fees to the ACLU.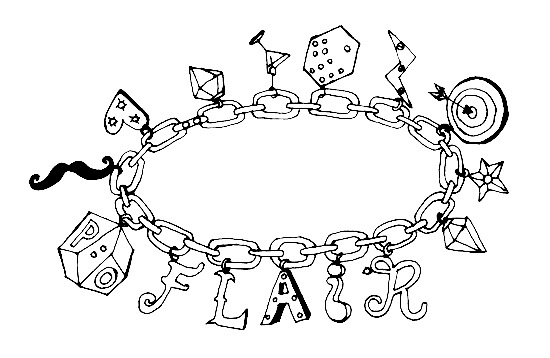 FLAIR features 100% true tales about significant accoutrements and appurtenances. Here's the FLAIR lineup:
INTRODUCTION | Cliff Kuang on ROLEX DATEJUST | Ethan Zuckerman on LAPTOP STICKERS | Ann Shoket on LEATHER JACKET | Kembrew McLeod on KEMBREW MERCH | Paola Antonelli on MERMAID TEARS | Kanishka Raja on HANDMADE JACKET | Lynn Peril on BASEBALL RING | Rob Horning on NOTE PAD | Alexandra Lange on BEAD NECKLACE | Stephanie Burt on D&D EARRINGS | Michael Bierut on FEDORA | Debbie Millman on CHARM | Abram Himelstein on LUCKY 7 RING | Deb Chachra on HANDWRAPS | Jennifer Howze on HOLD-UP STOCKINGS | Mark Frauenfelder on CLARK KENT GLASSES | Adam McGovern on PLASTIC ALLIGATOR SHOES | Nicola Twilley on GOLD BRACES | Anne Quito on MUSEUM EARRINGS | Kristin Parker on STEEL BRACELET | Hillary Chute on POCKET KNIFE | James Gaddy on RESTAURANT PEN | Davy Rothbart on SHOELACE BELT | David Hajdu on PINCE-NEZ | Bishakh Som on KNEE-HIGH BOOTS
*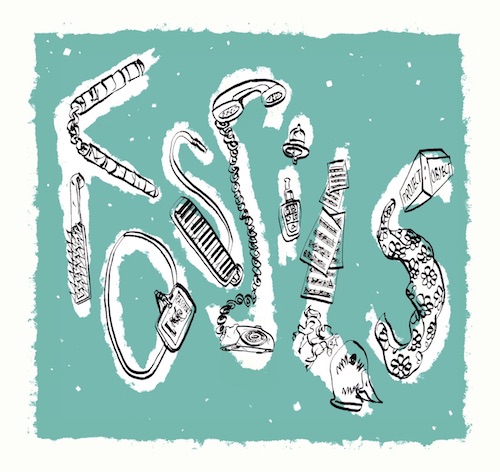 FOSSILS features 100% true tales about significant objects that evoke a vanished era. Here's the FOSSILS lineup:
INTRODUCTION by Josh Glenn and Rob Walker | Allegra Huston on SKATAWAY JACKET | Kevin Obsatz on HOMEMADE NUNCHUKS | Ian Bogost on DESKTOP TELEPHONE | Jeff Lewonczyk on CHA-CHA JACKET SCRAP | Kelly Horan on VOLVO KEY | Sarah Rich on WESTFEST EARRINGS | Cynthia Joyce on MELODICA | Kevin Brockmeier on SALADMOBILE | Adam Harrison Levy on PASSPORT HOLDER | Marissa Frayer on BABY BLANKET | Elizabeth Foy Larsen on RML BOOKEND | Jae Nichelle on SHEET MUSIC | Sean Patrick Walsh on TYPEWRITER | Andrew Innes on BUST OF DUCK | Carla Sinclair on FACTSHEET FIVE | Chapell Ellison on SLEIGH BELL | Malcolm Evans on "QUEEN MARY" FOB | Jason Gilbert on HAND CHAIR | Karl Taro Greenfeld on OPIUM KIT | Tony Leone on MODEL TANK | Dave Boerger on TEEN BIBLE | Chelsey Johnson on BREYER HORSES | Erin M. Routson on PAPER WALLET | Alissa Walker on JUKEBOX | Adrienne Crew on FISH SCALER.
---
SPECIAL SERIES
---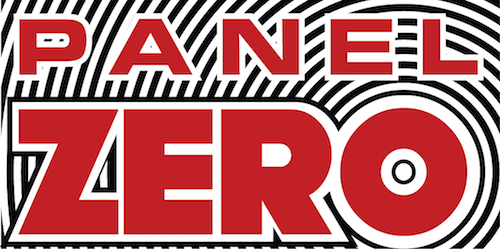 Adam McGovern published eight PANEL ZERO Q&As with comics creators — using comics as the nexus point for ripples or vectors through the culture. Here's the PANEL ZERO lineup:
FOUNDING FATHER ISSUES (Fred Van Lente and Ryan Dunlavey | PARTS WELL KNOWN (Steven T. Seagle) | WORKING-CLASS SUPERHERO (Dean Haspiel) | WALK THE LINE (Marguerite Dabaie) | DEEP COVER (Ann Nocenti) | KARMIC TIMING (Mags Visaggio) | INSAME (Bishakh Som) | NEVER 'NUFF (Eulogy for Stan Lee)
*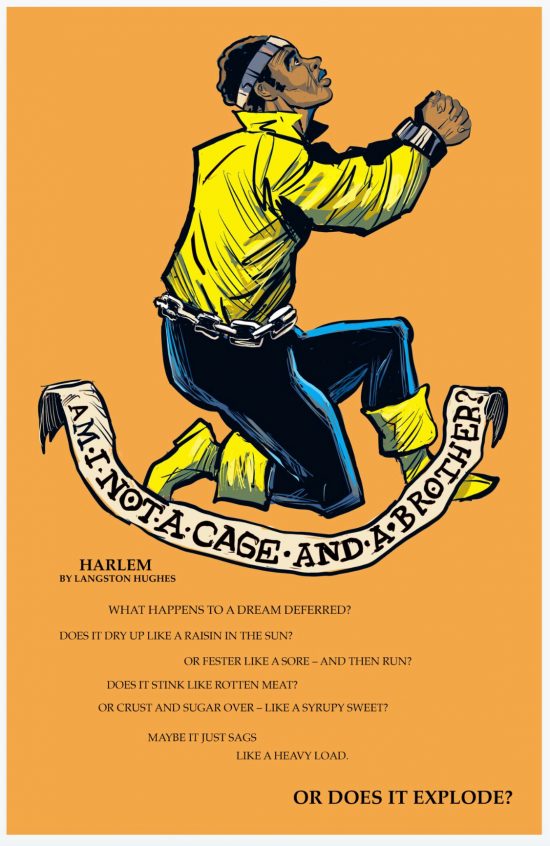 We also published Adam McGovern's TEXTSHOW, a four-installment series of round-table discussions of movies, TV, comics, and more. Here's the TEXTSHOW lineup:
WORLDS UNSPOKEN (Christopher-Rashee Stevenson, Diana Leto, and Joe Corallo) | THE LOST INNOCENCE PROJECT (Juan Recondo and Mark Russell) | WALKING IT BACK (Maria Hoey, Holly Interlandi, Aldo Perez) | EMPOWER FANTASY (John Jennings, Stacey Robinson, Emily Asher-Perrin)
*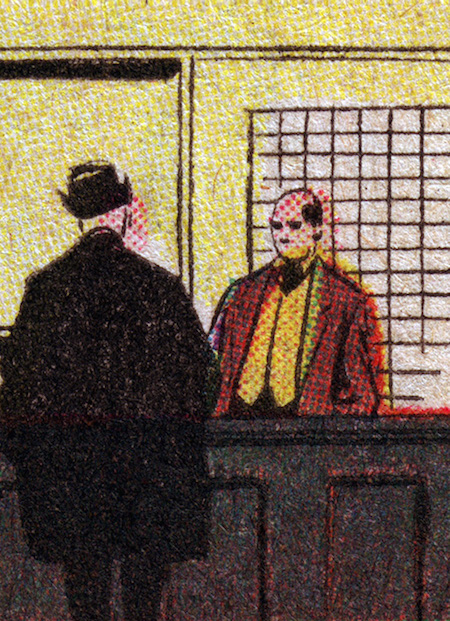 During 2018 we wrapped up the new series of 24 HERMENAUTIC TAROT cards, with four final installments: Mike Watt on THE FLOCK | Molly Wright Steenson on PILE-ON PYLON | Melissa Gira Grant on THE FRONT DESK | Madeline Ashby on THE DEVILS.
John Hilgart and Josh Glenn co-edited the HERMENAUTIC TAROT series. They are very grateful to the HERMENAUTIC TAROT's 78 contributors.
---
MONTHLY SERIES
---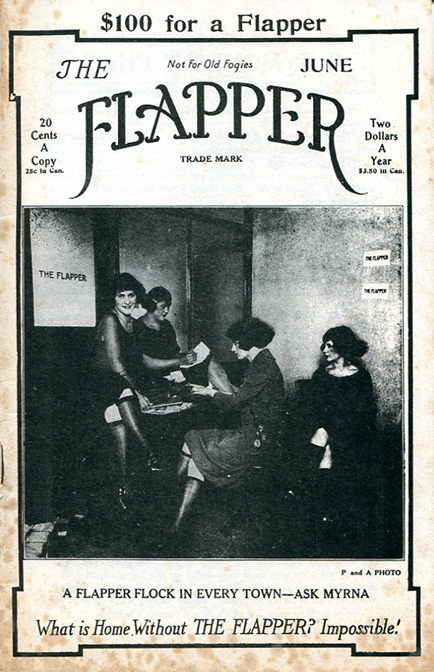 Lynn Peril's series PLANET OF PERIL is devoted (mostly) to historical examples of what she has named "pink think": ideas and attitudes about what constitutes proper female behavior. Here's 2018's PLANET OF PERIL lineup:
IN LIKE FLYNN | ARM HAIR SHAME | THE ROYAL ORDER OF THE FLAPPER | THE GHOST WEEPS | OLD MAID | LADIES WHO'LL LUSH | PAMPERED DOGS OF PARIS | MIDOL vs. MARTYRDOM | GOOD MANNERS ARE FOR SISSIES | I MUST DECREASE MY BUST | WIPE OUT.
*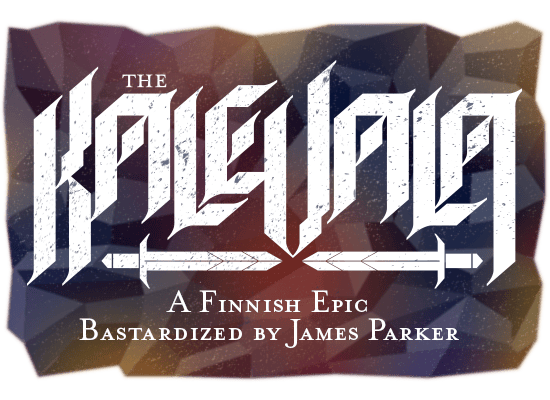 James Parker continued to bastardize THE KALEVALA, a Finnish sequence of folkloric songs, runes, and charms. Here's the 2018 lineup:
INTRODUCTION: Laughter in the Womb of Time, or Why I Love the Kalevala | RUNE 1: "The Birth of Vainamoinen" | RUNE 2 (departure): "Vainamoinen in November" | RUNE 5 (departure): "Smüt the Dog Praises His Seal Queen" | RUNE 17 (1–98): "The Dreaming Giant" | RUNE 45 (259–312, departure): "The Wizard's Secret".
*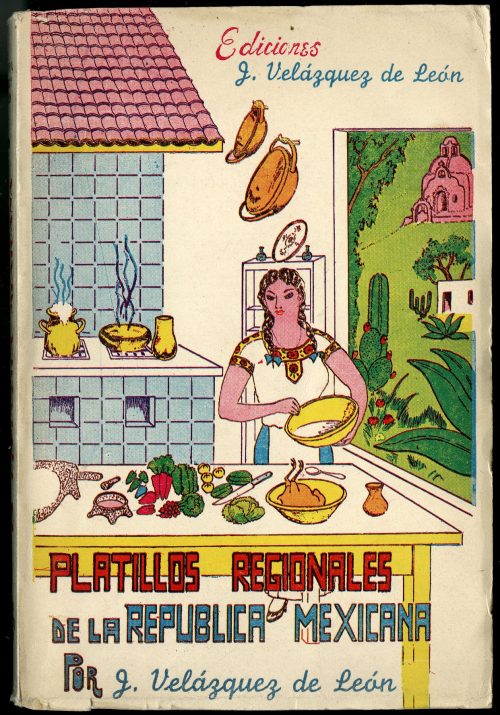 Tom Nealon's apophenic food-history series STUFFED returned, after a year's hiatus. Here's 2018's STUFFED lineup:
I CAN HAZ YOUR TACOS | STUFFED TURKEY | BREAKING GINGERBREAD
---
LIT LISTS
---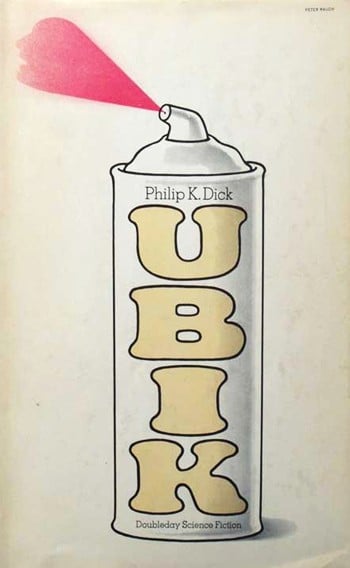 We finished up NEW WAVE SCI-FI 75, a series aiming to identify Josh Glenn's 75 favorite science-fiction novels published during the Sixties (1964–1973) and Seventies (1974–1983). The 2018 NEW WAVE SCI-FI 75 lineup includes:
Philip K. Dick's Ubik (1969) | John Sladek's The Müller-Fokker Effect | Jane Gaskell's A Sweet, Sweet Summer | Jack Kirby's (pre-Fourth World) Sixties sci-fi comics | John Brunner's The Sheep Look Up | Barry Malzberg's Beyond Apollo | J.G. Ballard's Crash | Thomas Pynchon's Gravity's Rainbow | Ursula K. LeGuin's The Dispossessed | Gary Panter's Dal Tokyo | Samuel R. Delany's Dhalgren | Moebius's The Airtight Garage | John Crowley's Engine Summer | Octavia E. Butler's Kindred | Frank Miller's Rōnin
The complete NEW WAVE SCI-FI 75 list (a work in progress) is here.
*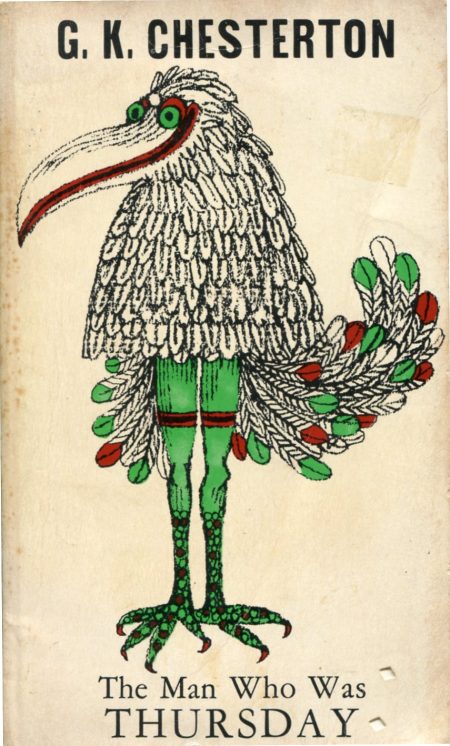 As part of the ongoing BEST ADVENTURES series, during 2018 Josh recommended over 150 favorite 20th-century adventures:
BEST 1908 ADVENTURES, from G.K. Chesterton's The Man Who Was Thursday to Edith Nesbit's The House of Arden
BEST 1913 ADVENTURES, from Earl Derr Biggers's Seven Keys to Baldpate to Marie Belloc Lowndes's The Lodger
BEST 1918 ADVENTURES, from Owen Gregory's Meccania: The Super-State to Sax Rohmer's Brood of the Witch Queen
BEST 1923 ADVENTURES, from E.V. Odle's The Clockwork Man to Jaroslav Hašek's The Good Soldier Švejk
BEST 1928 ADVENTURES, from Ashenden and The Skylark of Space to The Trumpeter of Krakow
BEST 1933 ADVENTURES, from Lost Horizon and The Thin Man to The Werewolf of Paris
BEST 1938 ADVENTURES, from The Sword in the Stone and Brighton Rock to Rebecca
BEST 1943 ADVENTURES, from Laura and Double Indemnity to Red Rackham's Treasure.
BEST 1948 ADVENTURES, from The Franchise Affair to Mr. Midshipman Hornblower
BEST 1953 ADVENTURES, from Savage Night to The Long Goodbye
BEST 1958 ADVENTURES, from Our Man in Havana to Have Space Suit — Will Travel
BEST 1963 ADVENTURES, from A Wrinkle in Time to The Spy Who Came in from the Cold
BEST YA & YYA LIT 1968, from Robert C. O'Brien's The Silver Crown to Ted Hughes's The Iron Man
BEST 1969 ADVENTURES, from Ishmael Reed's Yellow Back Radio Broke-Down to Philip K. Dick's Ubik.
BEST 1973 ADVENTURES, from Susan Cooper's The Dark is Rising to George MacDonald Fraser's Flashman at the Charge.
BEST 1978 ADVENTURES, from Ross Thomas's Chinaman's Chance to Paula Gosling's A Running Duck.
BEST 1983 ADVENTURES, from John Sladek's Roderick at Random to Diane Duane's So You Want to Be a Wizard.
*
During 2018, Josh Glenn produced two new adventure lit lists (works in progress):
---
CURATED SERIES
---
HILOBROW curated the following series, from work previously published elsewhere:
Also, HiLoBooks serialized H. De Vere Stacpoole's 1918 Avenger/Artful Dodger-type adventure novel The Man Who Lost Himself; and Jack London's Radium Age sci-fi novel The Iron Heel (1908).
***
On to 2019…