HILOBROW'S 2014
By: HILOBROW
January 1, 2015
Here's a brief overview of what we published, here at HILOBROW, during 2014. For an in-depth overview of this year's posts, check out the following: BEST OF HILOBROW: 1Q2014 | BEST OF HILOBROW: 2Q2014 | BEST OF HILOBROW: 3Q2014
BEST OF HILOBROW: 2010 | 2011 | 2012 | 2013 | 2014 | 2015 | 2016 | 2017 | 2018 | 2019 | 2020 | 2021 | 1Q2022 | 2Q2022 | 3Q2022 | 4Q2022 SNEAK PEEK.
*
KERN YOUR ENTHUSIASM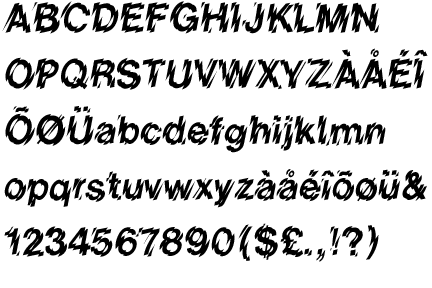 In August, HiLobrow published our fourth annual ENTHUSIASM series of 25 posts, by 25 contributors, analyzing and celebrating particular examples of cultural phenomena. KERN YOUR ENTHUSIASM took a close look at 25 typefaces that we love, hate, and love to hate.
KERN YOUR ENTHUSIASM: Matthew Battles on ALDINE ITALIC | Adam McGovern on DATA 70 | Sherri Wasserman on TORONTO SUBWAY | Sarah Werner on JOHNSTON'S "HAMLET" | Douglas Wolk on TODD KLONE | Mark Kingwell on GILL SANS | Joe Alterio on AKZIDENZ-GROTESK | Suzanne Fischer on CALIFORNIA BRAILLE | Gary Panter on SHE'S NOT THERE | Deb Chachra on FAUX DEVANAGARI | Peggy Nelson on FUTURA | Tom Nealon on JENSON'S ROMAN | Rob Walker on SAVANNAH SIGN | Tony Leone on TRADE GOTHIC BOLD CONDENSED NO. 20 | Chika Azuma on KUMON WORKSHEET | Chris Spurgeon on ELECTRONIC DISPLAY | Amanda French on DIPLOMA REGULAR | Steve Price on SCREAM QUEEN | Alissa Walker on CHICAGO | Helene Silverman on CHINESE SHIPPING BOX | Tim Spencer on SHATTER | Jessamyn West on COMIC SANS | Whitney Trettien on WILKINS'S REAL CHARACTER | Cintra Wilson on HERMÈS vs. HOTDOG | Jacob Covey on GOTHAM.
Josh Glenn edited the KERN YOUR ENTHUSIASM series. We're grateful to Slate for republishing several installments, and drawing attention to the rest of the series. As noted in our recent HILOBROW's Most Visited (2014) collection of Top 10 lists, nine of the ten most trafficked HiLobrow posts published in 2014 were KERN YOUR ENTHUSIASM installments.
MORE ENTHUSIASMS: KIRB YOUR ENTHUSIASM (Jack Kirby comic-book panels) | KIRK YOUR ENTHUSIASM (Star Trek episodes and movies) | HERC YOUR ENTHUSIASM (old-school hip hop tracks).
*
STUFFED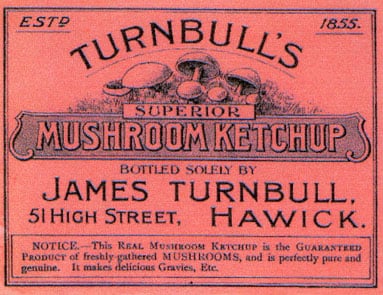 HiLobrow friend and contributor Tom Nealon's food histories returned in 2014!
Nealon's new series, STUFFED, so far includes the following entries: The Magazine of Taste (In which an English cook repels a French invasion) | Auguries and Pignostications (The secret history of blood sausages and stews!) | The Catsup War (How did tomato catsup triumph in the 19th century Catsup War?) | Caveat Condimentor (Did its condiment monoculture bring down the Roman Empire?)
Nealon's posts — including Salsa Mahonesa and the Seven Years War, Golden Apples, Crimson Stew, Diagram of Condiments vs. Sauces, etc., and his DE CONDIMENTIS series (Fish Sauce | Hot Sauce | Vinegar | Drunken Vinegar | Balsamic Vinegar | Food History | Barbecue Sauce | Butter | Mustard | Sour Cream | Maple Syrup | Salad Dressing | Gravy) — are among the most popular we've ever published here at HILOBROW.
*
PEOPLE YOU MEET IN HELL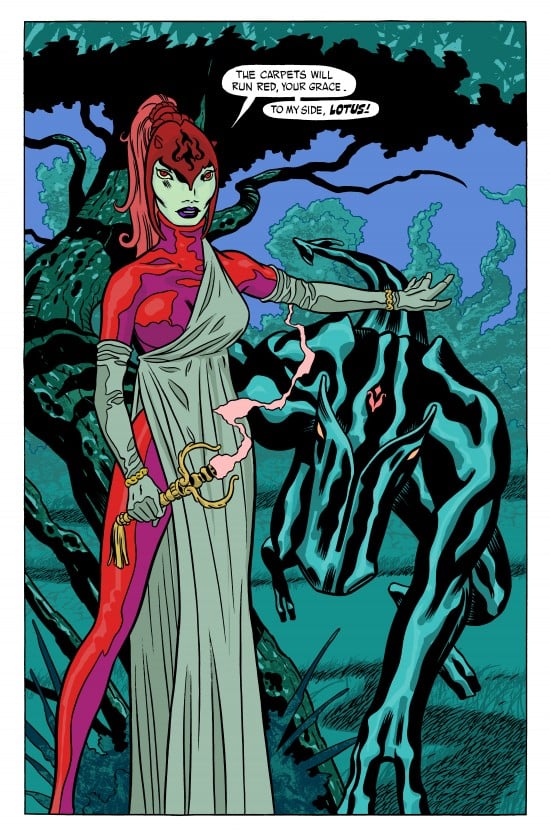 In September, we published a five-part series of posts — by our friend and contributor Adam McGovern — surveying some of the main characters in the 2014 meta-monster Image Comics series Nightworld, which he and Paolo Leandri created. It's a terrific comic book! Check it out.
COMICS WRITTEN by ADAM McGOVERN & FIRST PUBLISHED by HILOBROW: The Idoru Jones comic "the–urban_legend_of_idoru_jones" (drawn by Paolo Leandri, 2011) | The Idoru Jones comic "boulevard–of–broken–code" (drawn by Paolo Leandri, 2012) | "Face Reality" (drawn by Frank Reynoso, 2011)
*
HILO HEROES SERIES
This year, we published some 260 items in the HILO HEROES series! We are very grateful to the following contributors, who wrote the following items (among others; this is a select list).
Tor Aarestad contributed items on Charles Dickens, Raymond Aron, and Claire Danes; Joe Alterio on Milton Caniff, Ray Harryhausen, and Gene Deitch; Brian Berger on Big Bill Haywood, Thomas Pynchon, and Mari Sandoz; Franklin Bruno on Elvis Presley, J.L. Austin, and Bernadette Mayer; Deb Chachra on Linus Pauling, Maud Menten, and Eugenie Clark; Jen Collins on Chan Marshall; Adrienne Crew on Charley Pride, William Morris, and Terry Southern.
Tucker Cummings on Jemaine Clement, François Truffaut, and Nina Simone; Erik Davis on David Lynch, Félix Guattari, and Michel de Certeau; Matthew De Abaitua on Prince; Suzanne Fischer on Joanna Russ, Margaret Mahy, and Wilhelm Reich; Mike Fleisch on Jimmy Durante, Ingmar Bergman, and Robert Bresson; Jerrold Freitag on Isaac Asimov, Paul Virilio, and Kris Kristofferson.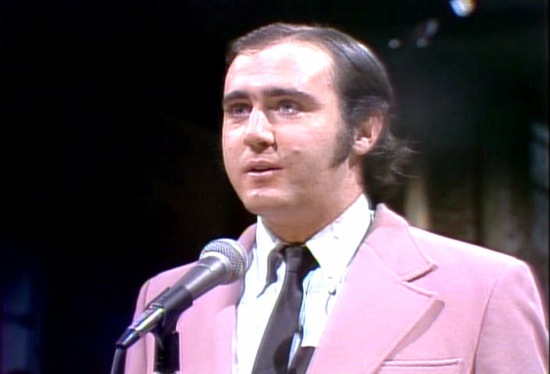 Amanda French on Josephine Tey; Josh Glenn on Irving Howe, Erskine Childers, and Hugo Gernsback; Katie Hennessey on David Byrne; Mark Kingwell on Umberto Eco, Andy Kaufman, and Louise Lasser; Alix Lambert on Angela Davis, Will Allen, and Scott Wannberg; Chris Lanier on Darwin; Mimi Lipson on Jim Jarmusch; Adam McGovern on Lou Reed, Laurie Anderson, and Judy Garland; Devin McKinney on Luis Buñuel, Jimmy Cliff, and Johnny Ace.
Jacob Mikanowski on Mississippi John Hurt, Josef von Sternberg, and Jean Rouch; Anthony Miller on Brendan Behan, Leslie Fiedler, and Mary Shelley; Tom Nealon on Samuel R. Delany, George "The Animal" Steele, and Lafcadio Hearn; Peggy Nelson on Max Beerbohm; William Nericcio on Kurt Cobain, Gayatri Spivak, and Flor Garduño; Annie Nocenti on Sam Peckinpah and David Milch.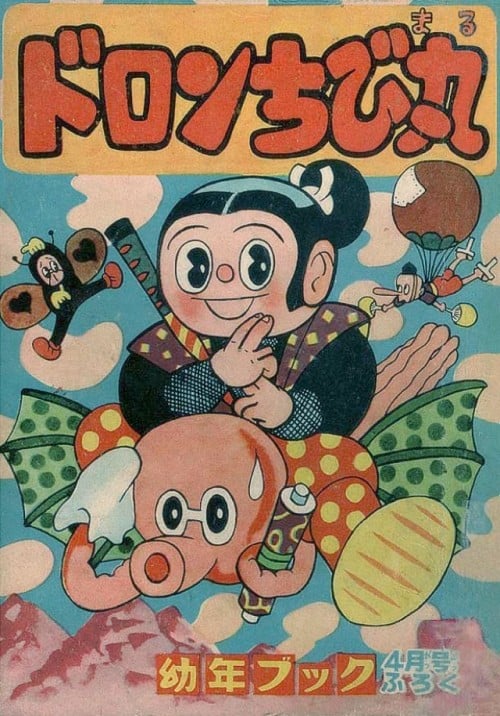 Gary Panter on Shigeru Sugiura, Jesse Marsh, and Ed Sanders; Lynn Peril on Exene Cervenka, Gloria Steinem, and Lydia Lunch; Dan Reines on Don Rickles; Luc Sante on André Breton; Elina Shatkin on Freya Stark; David Smay on Georges Franju, Cliff "Ukulele Ike" Edwards, and Lou-Andreas Salomé.
Marilyn Berlin Snell on Dorothea Lange and Wilfred Thesiger; Kio Stark on Wilkie Collins; Karinne Keithley Syers on Merce Cunningham, Ralph Waldo Emerson, and Oskar Schlemmer; Astra Taylor on Agnès Varda; Robert Wringham on Ronald Searle, Jerry Lewis, and Sebastian Horsley.
Josh Glenn is editor of the HILO HEROES series. He is also author of the RONDEL FOR HILO HEROES series of annual poems; the 2014 installment in this series is here.
*
PHONE HORROR SERIES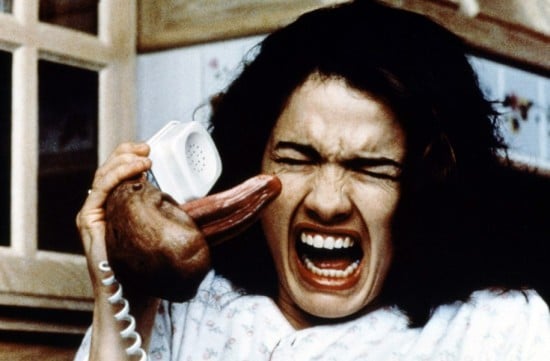 This year, we published a series of 10 posts — by HiLobrow friend and contributor Devin McKinney — on representations of the telephone as instrument of fear, conduit for ghosts, and general bearer of malefic or otherworldly potential.
A couple of posts from this series were among the most visited HiLobrow posts of 2014!
MORE HORROR ON HILOBROW: Early '60s Horror, a series by David Smay | Phone Horror, a series by Devin McKinney | Philip Stone's Hat-Trick | Shocking Blocking: Candyman | Shocking Blocking: A Bucket of Blood | Kenneth Anger | Sax Rohmer | August Derleth | Edgar Ulmer | Vincent Price | Max von Sydow | Lon Chaney Sr. | James Whale | Wes Craven | Roman Polanski | Ed Wood | John Carpenter | George A. Romero | David Cronenberg | Roger Corman | Georges Franju | Shirley Jackson | Jacques Tourneur | Ray Bradbury | Edgar Allan Poe | Algernon Blackwood | H.P. Lovecraft | Clark Ashton Smith | Gaston Leroux |
*
LIT LISTS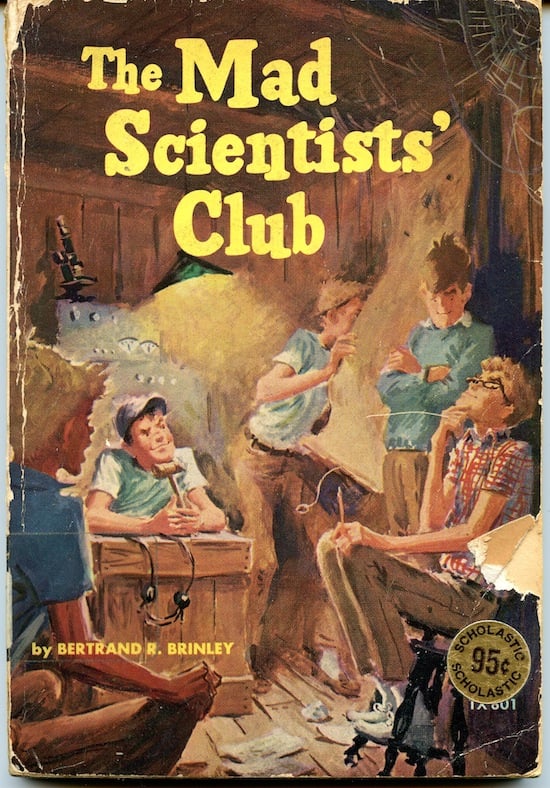 Early in 2014, in order to commemorate the 50th anniversaries of these titles, HILOBROW's Josh Glenn posted a list of his favorite 1964 books for older kids; as well as a list — derived from his Best Sixties Adventure list — of his favorite 1964 adventure novels.
Then, near the end of 2014, Josh posted a list of his favorite 1965 adventure novels. This list, which commemorates the forthcoming 50th anniversaries of these titles, was republished by Boing Boing.
JOSH GLENN'S *BEST ADVENTURES* LISTS: BEST 250 ADVENTURES OF THE 20TH CENTURY | 100 BEST OUGHTS ADVENTURES | 100 BEST RADIUM AGE (PROTO-)SCI-FI ADVENTURES | 100 BEST TEENS ADVENTURES | 100 BEST TWENTIES ADVENTURES | 100 BEST THIRTIES ADVENTURES | 75 BEST GOLDEN AGE SCI-FI ADVENTURES | 100 BEST FORTIES ADVENTURES | 100 BEST FIFTIES ADVENTURES | 100 BEST SIXTIES ADVENTURES | 75 BEST NEW WAVE SCI FI ADVENTURES | 100 BEST SEVENTIES ADVENTURES | 100 BEST EIGHTIES ADVENTURES | 75 BEST DIAMOND AGE SCI-FI ADVENTURES | 100 BEST NINETIES ADVENTURES (in progress) | 1994 | 1995 | 1996 | 1997 | 1998 | 1999 | 2000 | 2001 | 2002 | 2003 | NOTES ON 21st-CENTURY ADVENTURES.
*
JACK KIRBY'S FOURTH WORLD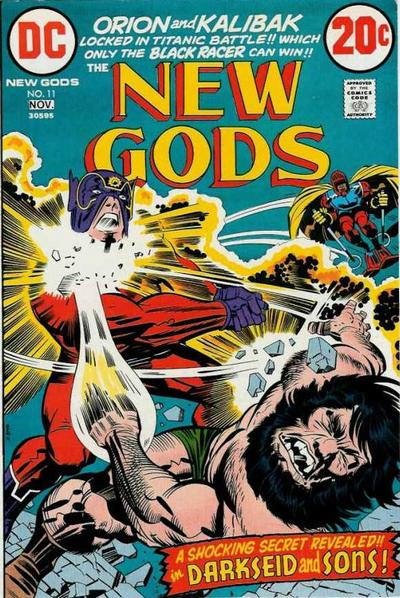 In July, we published a five-part series of posts — by regular contributor Adam McGovern — chronicling and analyzing the ongoing history of Jack Kirby's Fourth World mythos.
The FOURTH WORLD series features a couple of the most popular posts we published here in 2014!
*
CODE-X SERIES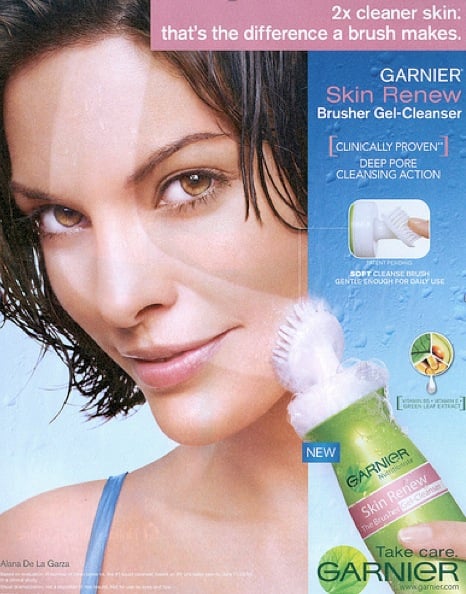 In 2014 we kicked off the semiotics-driven CODE-X series, each installment in which will surface and dimensionalize a single cultural and/or product category code — e.g., Spirograph Futurism, Clarified Reality, Game Face.
Read the series introduction for a fuller explanation of applied semiotics.
*
RADIUM AGE: CONTEXT SERIES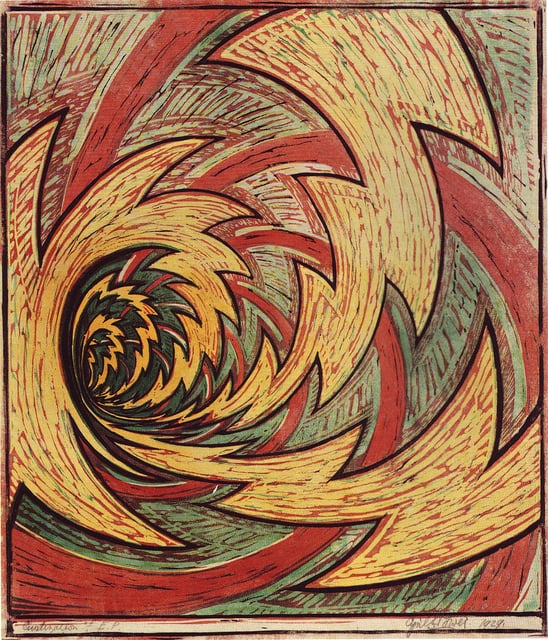 Another series we launched this year: RADIUM AGE: CONTEXT. The series surfaces evidence of the social and cultural context within which Radium Age (1904–33) science fiction was first produced and received.
*
SERIAL FICTION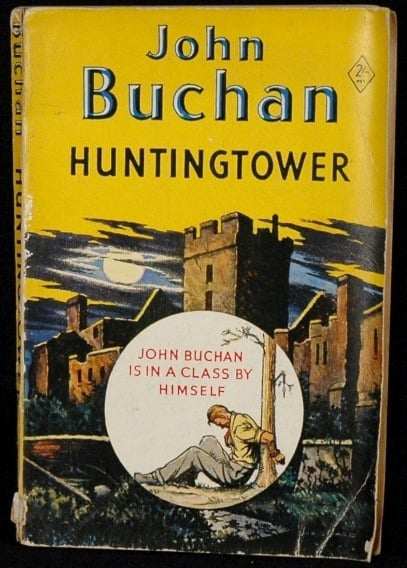 In 2014, HiLoBooks serialized the following adventure and Radium Age science fiction novels, here at HILOBROW.
For more information about HiLoBooks, and the 10 Radium Age science fiction novels we've reissued in gorgeous paperback format, visit our homepage.
You might also enjoy perusing Josh Glenn's list of the 200 Greatest Adventure Novels of All Time; it was the #1 most popular feature on HiLobrow in 2014.
*
OTHER SERIES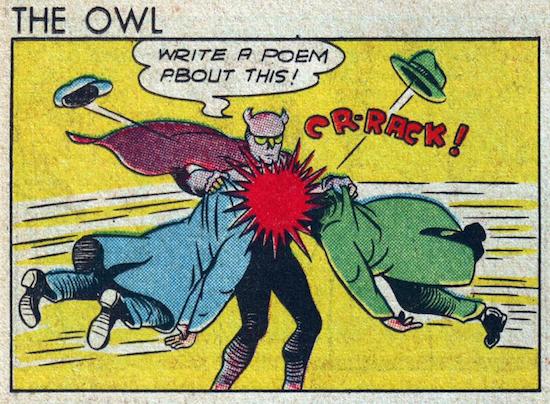 LIMERICKANIA is a series of 10 posts (currently in progress), by HiLobrow friend and contributor Douglas Wolk, featuring limericks inspired by panels from HiLobrow friend and contributor John Hilgart's 4CP comic book details collection.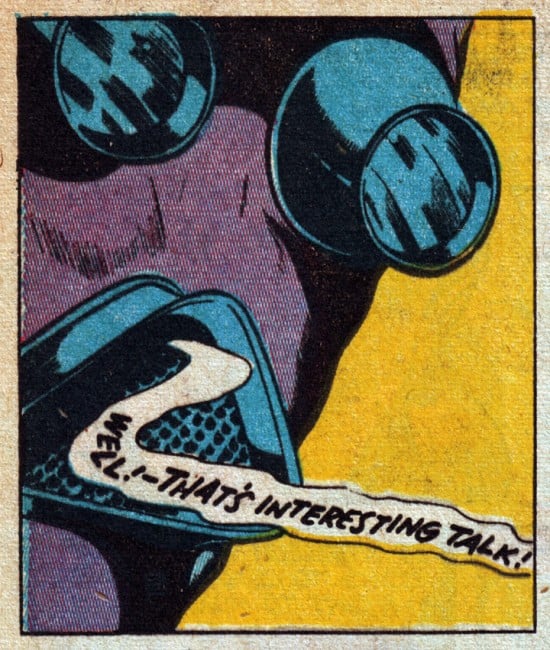 MASKED MAN is a 10-part series dedicated to evocative images of masked men from John Hilgart's 4CP.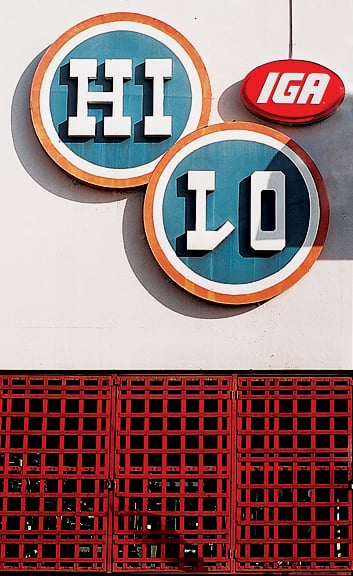 HI-LO AMERICANA is series of 10 posts celebrating Hi-Lo signage across the country… and beyond.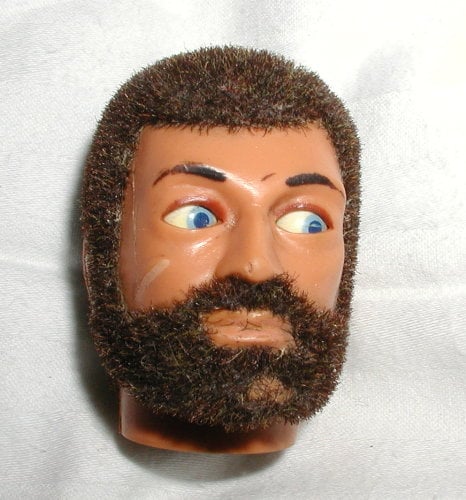 HASBROW is a series of 10 posts dedicated to the disembodied heads of GI Joe action figures.
MOST VISITED
As noted in our recent HILOBROW's Most Visited (2014) collection of Top Ten Most Visited lists, the following 10 posts were the most popular among all HiLobrow posts published this past year… exclusive of KERN YOUR ENTHUSIASM posts.