HILOBROW'S 2015
By: HILOBROW
January 1, 2016
Here are a few of HILOBROW's highlights from 2015.
BEST OF HILOBROW: 2010 | 2011 | 2012 | 2013 | 2014 | 2015 | 2016 | 2017 | 2018 | 2019 | 2020 | 2021 | 1Q2022 | 2Q2022 | 3Q2022 | 4Q2022 SNEAK PEEK.
*
ADAM McGOVERN's THIS:
Adam McGovern, whose IDORU JONES comics (ill. Paolo Leandri) we serialized in 2011–12, and who has since then contributed dozens of HILO HEROES items, ENTHUSIASM installments, and comic book reviews and scholarship to HiLobrow, recently started writing THIS:, a weekly series of longish-form think-pieces, for us, about: theater, comics, music, and more.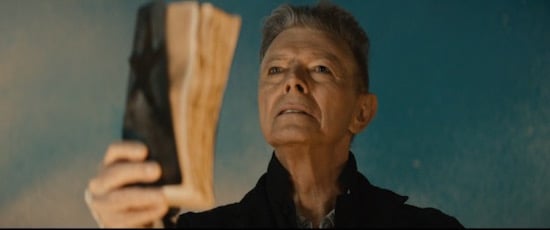 Here are 2015's installments in the THIS: series.
Stay tuned! There's much more to come, from Adam, in 2016.
MORE POSTS by ADAM McGOVERN: OFF-TOPIC (2019–2023 monthly) | textshow (2018 quarterly) | PANEL ZERO (comics-related Q&As, 2018 monthly) | THIS: (2016–2017 weekly) | PEOPLE YOU MEET IN HELL, a 5-part series about characters in McGovern's and Paolo Leandri's comic Nightworld | Two IDORU JONES comics by McGovern and Paolo Leandri | BOWIEOLOGY: Celebrating 50 years of Bowie | ODD ABSURDUM: How Felix invented the 21st century self | KOJAK YOUR ENTHUSIASM: FAWLTY TOWERS | KICK YOUR ENTHUSIASM: JACKIE McGEE | NERD YOUR ENTHUSIASM: JOAN SEMMEL | SWERVE YOUR ENTHUSIASM: INTRO and THE LEON SUITES | FIVE-O YOUR ENTHUSIASM: JULIA | FERB YOUR ENTHUSIASM: KIMBA THE WHITE LION | CARBONA YOUR ENTHUSIASM: WASHINGTON BULLETS | KLAATU YOU: SILENT RUNNING | CONVOY YOUR ENTHUSIASM: QUINTET | TUBE YOUR ENTHUSIASM: HIGHWAY PATROL | #SQUADGOALS: KAMANDI'S FAMILY | QUIRK YOUR ENTHUSIASM: LUCKY NUMBER | CROM YOUR ENTHUSIASM: JIREL OF JOIRY | KERN YOUR ENTHUSIASM: Data 70 | HERC YOUR ENTHUSIASM: "Freedom" | KIRK YOUR ENTHUSIASM: Captain Camelot | KIRB YOUR ENTHUSIASM: Full Fathom Five | A 5-part series on Jack Kirby's Fourth World mythos | Reviews of Annie Nocenti's comics Katana, Catwoman, Klarion, and Green Arrow | The curated series FANCHILD | To see all of Adam's posts, including HiLo Hero items on Lilli Carré, Judy Garland, Wally Wood, and others: CLICK HERE
*
CROM YOUR ENTHUSIASM
This August, we published a series of 25 posts, by 25 contributors, on the topic of our favorite fantasy novels from the Thirties (1934–1943).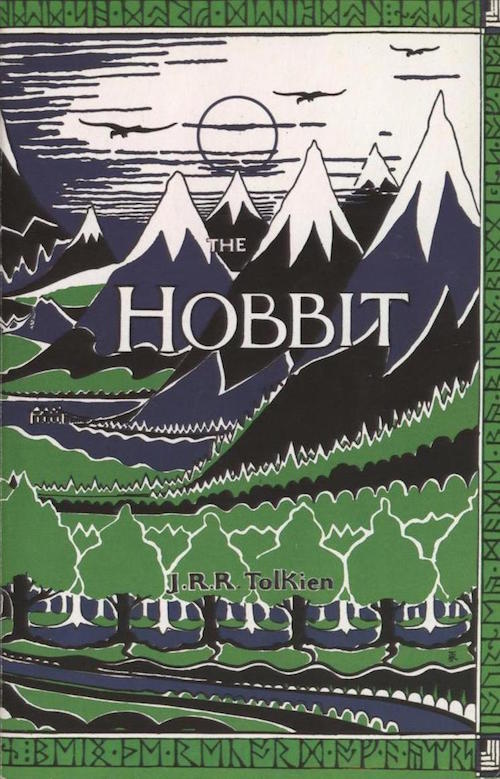 The CROM YOUR ENTHUSIASM series takes its moniker from Robert E. Howard's Conan mythos. Here's the series lineup:
Erik Davis on Jack Williamson's DARKER THAN YOU THINK | Sara Ryan on T.H. White's THE SWORD IN THE STONE | Mark Kingwell on C.S. Lewis's OUT OF THE SILENT PLANET | David Smay on Fritz Leiber's THIEVES' HOUSE | Natalie Zutter on Robert E. Howard's QUEEN OF THE BLACK COAST | James Parker on J.R.R. Tolkien's THE HOBBIT | Adrienne Crew on Dion Fortune's THE SEA PRIESTESS | Gabriel Boyer on Clark Ashton Smith's ZOTHIQUE stories | John Hilgart on H.P. Lovecraft's THE CASE OF CHARLES DEXTER WARD | Barbara Bogaev on William Sloane's TO WALK THE NIGHT | Rob Wringham on Flann O'Brien's THE THIRD POLICEMAN | Dan Fox on Hergé's THE SEVEN CRYSTAL BALLS | Flourish Klink on C.S. Lewis's PERELANDRA | Tor Aarestad on L. Sprague de Camp and Fletcher Pratt's THE ROARING TRUMPET | Anthony Miller on H.P. Lovecraft's THE SHADOW OVER INNSMOUTH | Suzanne Fischer on E.R. Eddison's MISTRESS OF MISTRESSES | Molly Sauter on Herbert Read's THE GREEN CHILD | Diana Leto on Edgar Rice Burroughs's TARZAN AND THE LION MAN | Joshua Glenn on Robert E. Howard's THE HOUR OF THE DRAGON | Andrew Hultkrans on H.P. Lovecraft's AT THE MOUNTAINS OF MADNESS | Lynn Peril on Fritz Leiber's CONJURE WIFE | Gordon Dahlquist on H.P. Lovecraft's THE SHADOW OUT OF TIME | Adam McGovern on C.L. Moore's JIREL OF JOIRY stories | Tom Nealon on Fritz Leiber's TWO SOUGHT ADVENTURE | John Holbo on Robert E. Howard's CONAN MYTHOS.
Josh Glenn edited the CROM YOUR ENTHUSIASM series. HILOBROW is very grateful to all of this series' talented contributors.
*
THE HERMENAUTIC TAROT
This fall, we kicked off the HERMENAUTIC TAROT series, a comic-book rorschach creative writing experiment in symbol-making and oracular speechifying.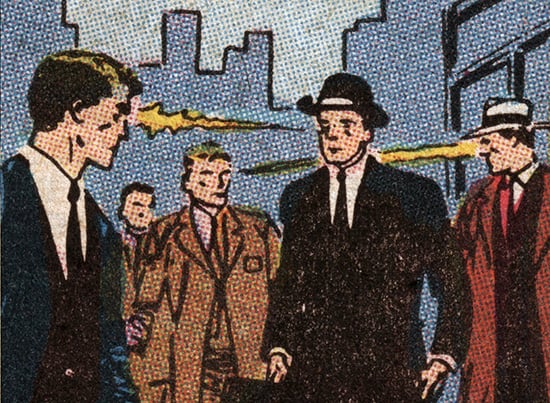 We posted the following HERMENAUTIC TAROT installments, in 2015:
INTRODUCTION by John Hilgart | Annie Nocenti on THE KUBRICK | Deborah Wassertzug on AS YOU LIKE IT | Douglas Rushkoff on PIXELATED | Kim Cooper on THE GREAT INTEGRATION | Tom Nealon on THE MYOPIC CAPTAIN | Stephanie Burt on ENTANGLEMENT | Mark Kingwell on THE WARY WATCHERS | Allegra Huston on PARANOIA | Flourish Klink on THE MULTIFACETED MAN | Jason Grote on THE UNEXPECTED | Jessamyn West on THE SHIFT | John Hilgart on THE B-MOVIE MONSTER | Josh Glenn on THE SELL-OUT | Judith Zissman on THE EXPLODING SUPERNOVAS | Mandy Keifetz on THE INVISIBLE MAN | Gary Panter on THE PASSAGE | Jordan Ellenberg on THE FALSE FACE | Jonathan Lethem on THE GRAVE ROBBERS | Douglas Wolk on DEXTERITY | John Holbo on THE HEAVIEST HEADS | Colin Dickey on KAIROS | Molly Sauter on THE GRAND EXIT | Matthew Battles on ADUMBRATION | Anindita Basu Sempere on THE DETECTIVE | Gordon Dahlquist on THE STREAMER | Jen Collins on OFF COURSE | Karinne Keithley Syers on THE HIGH BEAMS | Sara Ryan on RORSCHACH (NOT THAT ONE) | Deb Chachra on FLYING | Mimi Lipson on EUPHORIA | Cintra Wilson on FEELING CORNERED? | Alice Boone on THE FLAWS | Shelley Jackson on HESITATING HORSE | Jacob Covey on THE PANE | Claire Lehmann on THE APPARITION | Kio Stark on THE FLIGHT RISK | Joanne McNeil on THE RELUCTANT COMMUTER | Lynn Peril on THE WAITING MAN | Jenny Offill on THE VALLEY OF UNREST.
John Hilgart and Josh Glenn are editors of the HERMENAUTIC TAROT series. They are very grateful to all of this series' talented contributors.
More HERMENAUTIC TAROT installments to come, in 1Q2016, from: Luc Sante, Erik Davis, Devin McKinney, Dan Fox, Patrick Cates, Chris Spurgeon, Jenny Davidson, Lauren Oliver, Brian Berger, Tim Spencer, Chelsey Johnson, Alix Lambert, Ed Park, James Parker, and Amy Thielen.
*
JOSH'S FURSHLUGGINER THEORIES
HILOBROW's Josh Glenn has a lot of theories. During 4Q2015, we posted three of them…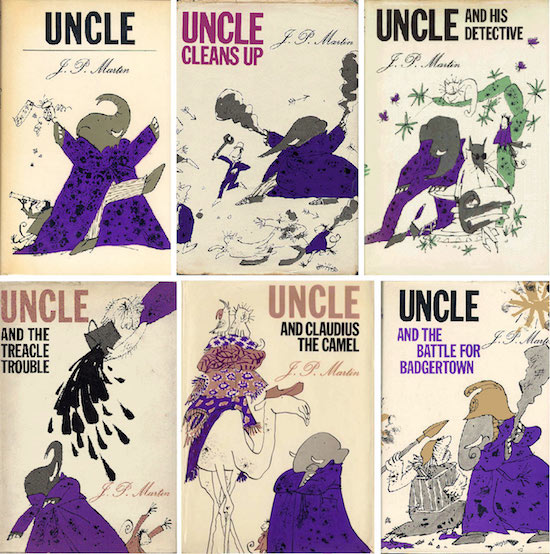 In March, Josh revealed the secret of his uncanny productivity, a technique he's named the VIRTUOUS CIRCLE OF PROCRASTINATION, or VCP for short. Spoiler: BUDDY UP, OVER-COMMIT, SURF ENTROPY, FAIL BETTER, DO FUTURE YOU A SOLID.
In September, we published "Daniel Clowes — Against Groovy" — a generational schema-flexing essay originally contributed by Josh, in 2013, to The Daniel Clowes Reader: A Critical Edition of Ghost World and Other Stories, with Essays, Interviews, and Annotations (Fantagraphics).
In December, we published THE UNCLE HYPOTHESIS, in which Josh solves a truly obscure literary mystery concerning midcentury bad-boy author J.P. Donleavy and a cult series of British of children's books. This theory was first published, back in June, in primer form — by the innovative story-tellers at PRIMER.
MORE OF JOSH'S FURSHLUGGINER THEORIES: We Are Iron Man! | And We Lived Beneath the Waves | Is It A Chamber Pot? | I'd Like to Force the World to Sing | The Argonaut Folly | The Perfect Flâneur | The Twentieth Day of January | The Dark Side of Scrabble | The YHWH Virus | Boston (Stalker) Rock | The Sweetest Hangover | The Vibe of Dr. Strange | SEVENTIES ACTION MOVIES | Tyger! Tyger! | Star Wars Semiotics | The Original Stooge | Fake Authenticity | Camp, Kitsch & Cheese | Stallone vs. Eros | The UNCLE Hypothesis | Icon Game | Meet the Semionauts | The Abductive Method | Semionauts at Work | Origin of the Pogo | The Black Iron Prison | Blue Krishma! | Big Mal Lives! | Schmoozitsu | You Down with VCP? | Calvin Peeing Meme | Daniel Clowes: Against Groovy | The Zine Revolution (series) | Best Adventure Novels (series) | Debating in a Vacuum (notes on the Kirk-Spock-McCoy triad) | Pluperfect PDA (series) | Double Exposure (series) | Fitting Shoes (series) | Cthulhuwatch (series) | Shocking Blocking (series) | Quatschwatch (series)
*
STUFFED
In 2015, we posted three new installments in HiLobrow contributor and friend Tom Nealon's STUFFED food secret-history series.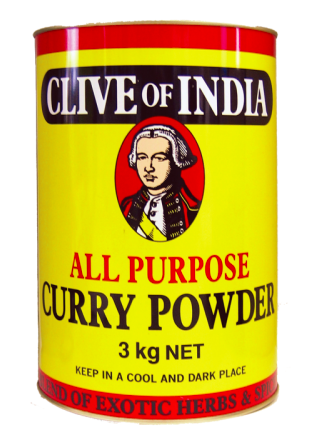 Here are 2015's STUFFED installments:
Tom's PIE SHAPES theory (which features a guest appearance by HiLobrow friend and contributor Deb Chachra) is the most frequently visited HiLobrow post published in 2015 — and one of the 10 most frequently visited of all HiLobrow posts during 2015. Nice!
Tom took a break from this series in order to write a food secret-history book, this year. But he turned the book in to the publishers, recently, so STUFFED will return to HiLobrow in 1Q2016!
*
HILO HEROES
In 2015, we published 110+ installments in the HILO HEROES series, bringing our grand total to over 1,420 items. Wow!
HiLo Hero items, from 2015, include: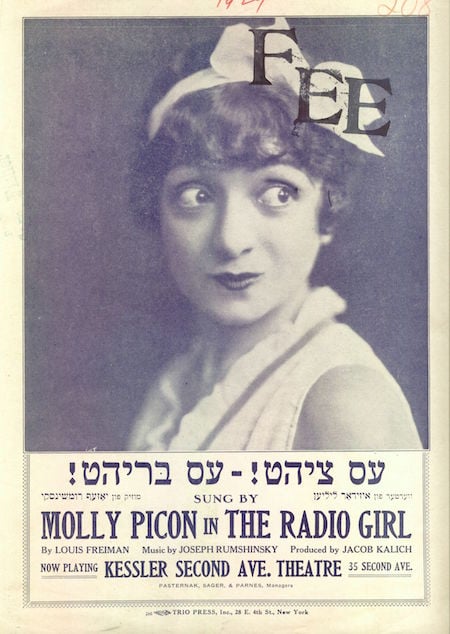 LYNDA BARRY, DAVID JOHANSEN, SIMONE DE BEAUVOIR, MURRAY BOOKCHIN, ROBERT ANTON WILSON, ROLANDO HINOJOSA, JOHN FORD, S.J. PERELMAN, GAHAN WILSON, ERNST HAECKEL, MERIDEL LE SUEUR, TETSUMI KUDO, MOLLY PICON, OSKAR KOKOSCHKA, CAPTAIN CRUNCH, PAUL FUSSELL, and UB IWERKS.
HAROLD NICHOLS, CARMEN MCRAE, DANIEL CLOWES, J.P. DONLEAVY, ANITA LOOS, MOEBIUS, BILL "BOJANGLES" ROBINSON, ABY WARBURG, NAT HIKEN, GUY ENDORE, CARMEN MONDRAGON, LAUREL THATCHER ULRICH, IAN CURTIS, BERENICE ABBOTT, HERBERT MARCUSE, WITOLD GOMBROWICZ, MADAME BLAVATSKY, and EJ BELLOCQ.
WYNONA CARR, JAMES TIPTREE JR., TERMINATOR X, ALICE COLTRANE, ANN BANNON, DOUG E. FRESH, PAULO FREIRE, RICHARD HELL, ARLENE SMITH, DICK GREGORY, BOB MOULD, DORY PREVIN, KON ICHIKAWA, VIRGIL THOMSON, MURIEL RUKEYSER, WILLIAM DEMBY, and ROMER WILSON.
We are very grateful to this year's contributors: Mark Kingwell, Jacob Mikanowski, Barbara Bogaev, Suzanne Fischer, Erik Davis, Anthony Miller, Brian Berger, Devin McKinney, Lynn Peril, Joe Alterio, Gary Panter, William Nericcio, Tor Aarestad, Josh Glenn, Tom Nealon, Franklin Bruno, Rob Wringham, Jerrold Freitag, Adam McGovern, Tucker Cummings, Mike Fleisch, Marilyn Snell, Karinne Keithley Syers, and Amanda French.
PS: As previously announced, we're wrapping up the HILO HEROES series, as of this winter. It's been an amazing run!
*
LIMERICKANIA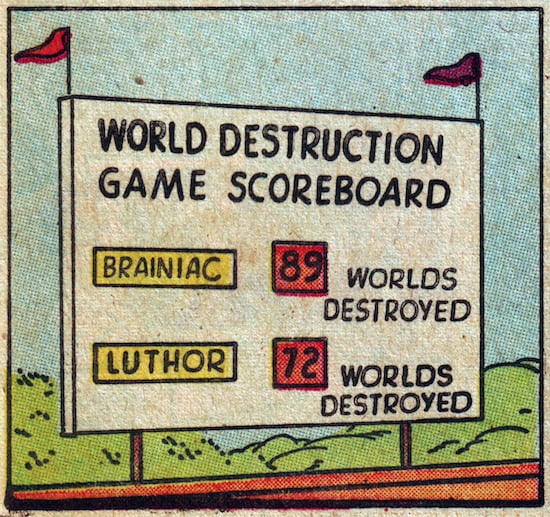 We published several new installments in Douglas Wolk's LIMERICKANIA series, which features limericks inspired by panels from HiLobrow friend and contributor John Hilgart's 4CP comic book details archive.
*
BOWIEOLOGY
In 1Q2015, we published BOWIEOLOGY, a seven-part series — by HiLobrow contributor and friend Adam McGovern — surveying David Bowie's cultural contributions as he enters his second 50 years of acceptance and transgression.
SIMILAR SERIES on HILOBROW: BOLANOMICS (James Parker on Marc Bolan's music and philosophy) | MOULDIANA (James Parker and Tommy Valicenti on Bob Mould's solos) | ANGUSONICS (James Parker and Tommy Valicenti on Angus Young's solos)
*
RADIUM AGE 100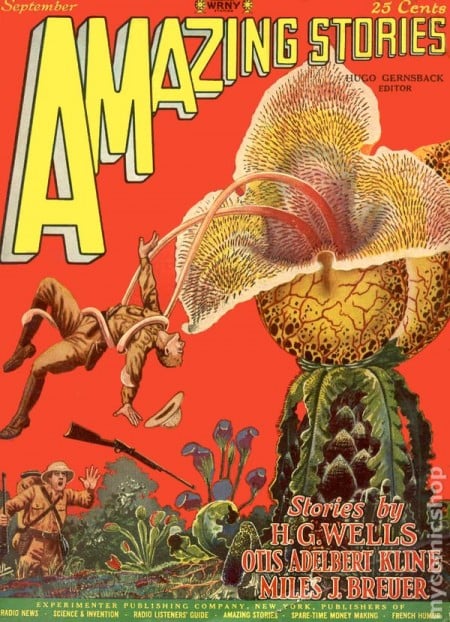 This year, we kicked off the RADIUM AGE 100 series, via which HILOBROW's Josh Glenn is slowly working to identify the 100 science fiction novels published during the genre's Radium Age (1904–33) that are most worth reading. We've published 60+ installments, so far — on, e.g., Gustave Le Rouge's Le Prisonnier de la Planète Mars (1908), Raymond Roussel's Locus Solus (1914), Charlotte Perkins Gilman's Herland (1915), David Lindsay's A Voyage to Arcturus (1920), Karel Čapek's R.U.R.: Rossum's Universal Robots (1920/21), Yevgeny Zamyatin's We (1921), Thea von Harbou's Metropolis (1926), H.P. Lovecraft's The Color Out of Space (1927), Stanisław Ignacy Witkiewicz's Insatiability (1930), and Olaf Stapledon's The Last and First Men (1930).
*
BEST ADVENTURE LISTS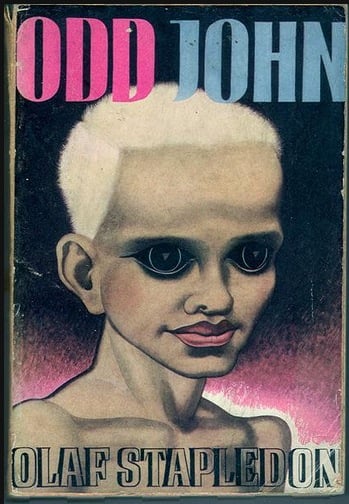 We posted over a dozen new installments in the BEST ADVENTURES series of posts, via which Josh Glenn aims to identify his 10 favorite adventure novels published each year from 1904–1983. Check 'em out: Best 1905 Adventures | Best 1910 Adventures | Best 1915 Adventures | Best 1920 Adventures | Best 1925 Adventures | Best 1930 Adventures | Best 1935 Adventures | Best 1940 Adventures | Best 1945 Adventures | Best 1950 Adventures | Best 1955 Adventures | Best 1960 Adventures | Best 1966 Adventures | Best 1970 Adventures | Best 1975 Adventures | Best 1980 Adventures.
Thanks, Boing Boing, for linking to the Best of 1966 list!
*
ODD ABSURDUM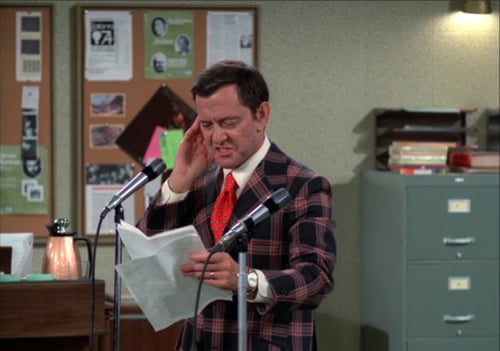 We published ODD ABSURDUM, a series in which Adam McGovern pointed out that every narcissistic tendency lamented in the decades since The Odd Couple aired in the 1970s, from the self-delusion of talent-show hopefuls to the self-regard of reality-show personalities to the self-absorption of internet do-it-yourself legends, was lampooned in the figure of Felix Unger before many of those trends had a chance to fire their first shot.
*
CODE-X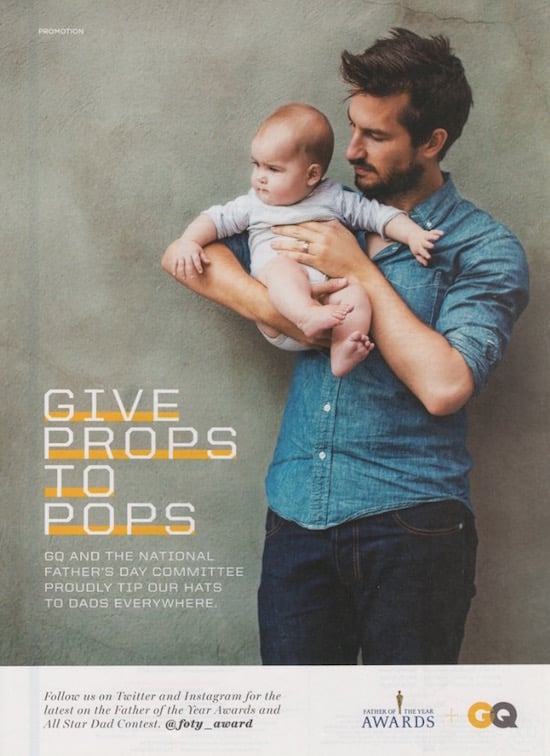 We published some two dozen installments to HILOBROW's semiotic CODE-X series, via which Josh Glenn is surfacing and dimensionalizing a select few of the "codes" that make up the a priori network of classifications, categories, and concepts through which each of us intuitively makes sense of everyday life. Posts from 2015 include: EXPLOSIVE POTENTIAL, FAMILY UNTRADITIONS, BLACK MONOLITH, BEARD UP, MOISTURIZED MERMAID, LOSE THIS SKIN, WHISKEY TECH, EFFICACIOUS DOTS, FOOD PROTEST, MOMMY MAN, BEER FEAR, LOUCHE LIFE, GOING NATURAL, and SEXY DAD.
MORE SEMIOSIS at HILOBROW: Towards a Cultural Codex | CODE-X series | DOUBLE EXPOSURE Series | CECI EST UNE PIPE series | Star Wars Semiotics | Icon Game | Meet the Semionauts | Show Me the Molecule | Science Fantasy | Inscribed Upon the Body | The Abductive Method | Enter the Samurai | Semionauts at Work
*
CURATED SERIES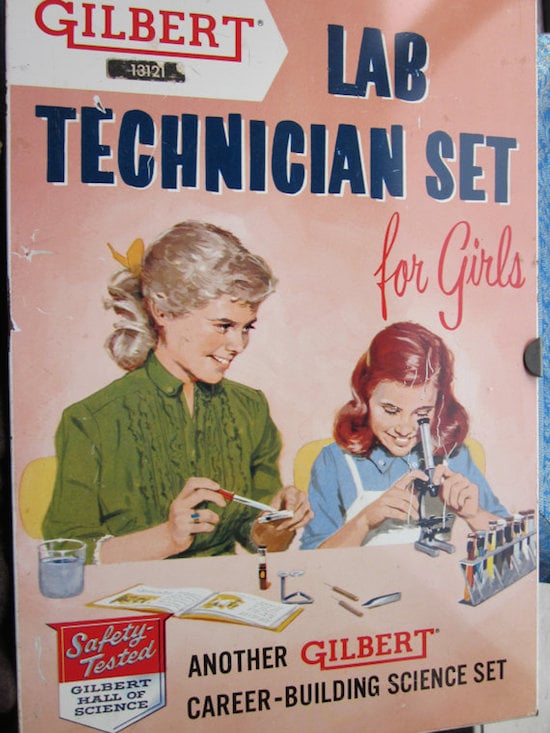 In 2015, HiLobrow curated the following series of previously published posts by our friends and contributors.
MUSEUM OF FEMORIBILIA: Lynn Peril exhumes and interrogates forgotten curiosities and outmoded technologies of womanhood. | FALSE MACHINE: British blogger Patrick Stuart analyzes sci-fi and fantasy models and minis in terms of how they utilize mass and space. | POP WITH A SHOTGUN: Devin McKinney records his reactions to music and music-related stimuli. | SCREEN TIME: Jacob Mikanowski's film and TV writing from Bright Lights Film Journal, The Rumpus, The Brooklyn Rail, and elsewhere.
CURATED SERIES at HILOBROW: PINAKOTHEK by Luc Sante | ALL MY STARS by Joanne McNeil | INTO THE VOID by Charlie Jane Anders | WE REABSORB & ENLIVEN by Matthew Battles | BRAINIAC by Joshua Glenn | COMICALLY VINTAGE by Comically Vintage | BLDGBLOG by Geoff Manaugh | WINDS OF MAGIC by James Parker | MUSEUM OF FEMORIBILIA by Lynn Peril | ROBOTS + MONSTERS by Joe Alterio | MONSTOBER by Rick Pinchera | POP WITH A SHOTGUN by Devin McKinney | FEEDBACK by Joshua Glenn | 4CP FTW by John Hilgart | ANNOTATED GIF by Kerry Callen | FANCHILD by Adam McGovern | BOOKFUTURISM by James Bridle | NOMADBROW by Erik Davis | SCREEN TIME by Jacob Mikanowski | FALSE MACHINE by Patrick Stuart | SIGNIFICANT OBJECTS (cross-posted from Significant Objects website) | UNBORED MANIFESTO by Joshua Glenn and Elizabeth Foy Larsen | H IS FOR HOBO by Joshua Glenn | 4CP FRIDAY by guest curators
*
SCIENCE FICTION BEST-OF LISTS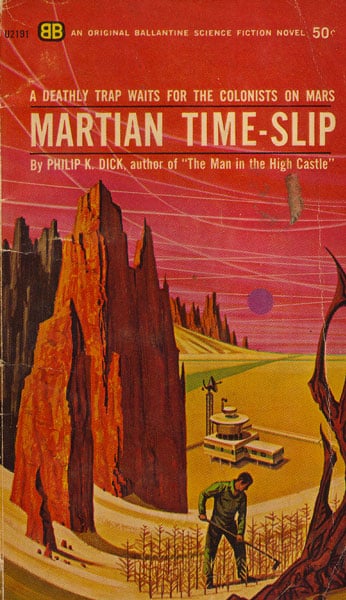 The Radium Age 100 project forced Josh to choose his favorite science fiction novels from the genre's Scientific Romance (1864–1903), Golden Age (1934–1963), and New Wave (1964–1983) eras, too. This year, we published the following lists: 50 Best Scientific Romances, from Verne's Journey to the Center of the Earth to Jarry's The Supermale; 75 Best Golden Age Sci-Fi Novels, from E.E. "Doc" Smith's Triplanetary to Vonnegut's Cat's Cradle; and 75 Best New Wave Sci-Fi Novels, from PKD's Martian Time-Slip to Greg Bear's Blood Music.
*
JOSHENILIA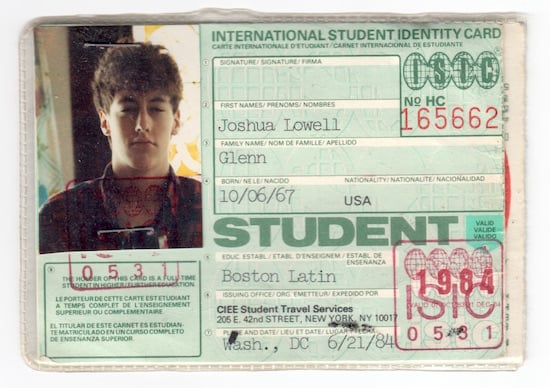 We kicked off a new series of posts, late in 2015: JOSHENILIA, which is dedicated to Josh Glenn's juvenilia. Posts in this series, so far, include: MR. NATURAL PATCH, STRAY TRADING CARDS, VINTAGE STICKERS, IDENTIFICATION, SELF-PROMOTION, O'MALLEY SCHWARTZ, and ZENMAN COMICS.
*
SERIALIZED FICTION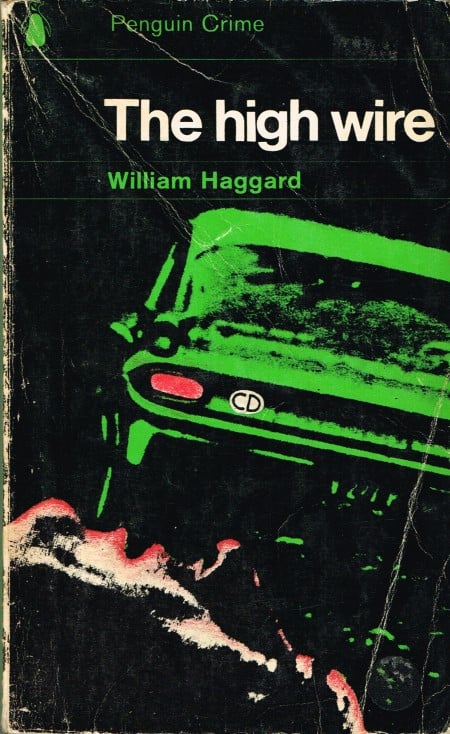 HiLoBooks serialized the following public-domain adventure titles, in 2015: Helen MacInnes's 1944 espionage adventure The Unconquerable; William Haggard's 1963 espionage adventure The High Wire; Hammond Innes's 1951 espionage/Robinsonade adventure Air Bridge; John Buchan's 1899 sci-fi novella No Man's Land; John Russell's 1956 hunted-man adventure story The Fourth Man; E.M. Forster's 1909 sci-fi novella The Machine Stops; Arthur Conan Doyle's 1928 sci-fi novella When the World Screamed.
We also serialized James Branch Cabell's 1919 comical fantasy adventure Jurgen: A Comedy of Justice, which will continue to appear at HILOBROW into 1Q2016.
*
NOT TO MENTION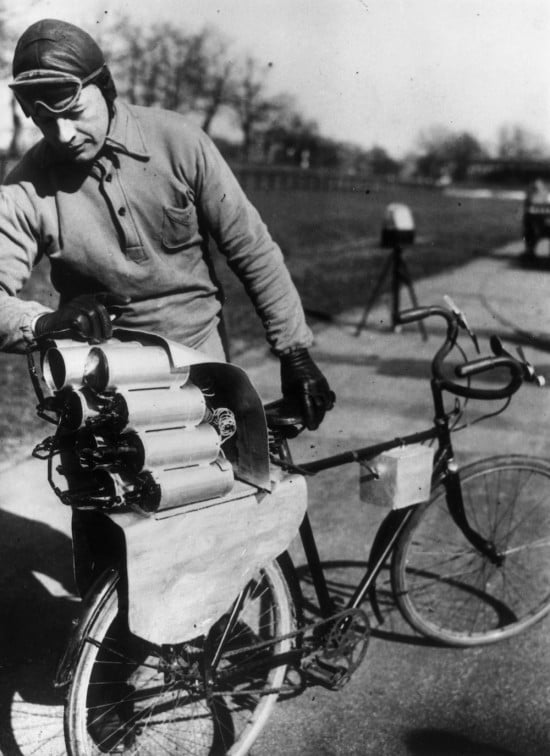 We celebrated MICAWBER DAY, like we do every year. Our annual RONDEL FOR HILO HEROES labored under various formal constraints. Our RADIUM AGE: CONTEXT series illuminated the social and cultural context within which Radium Age (1904–33) science fiction was produced and received. Our REVOLUTION IN THE HEAD series exhumed New Wave-era (1964–1983) science fiction book covers depicting blown minds and deconstructed heads. Our CIRCLE GAME series took a gander at circles used as metaphors on vintage book and LP covers, and movie posters. And more…
*
TOP 10 HILOBROW POSTS OF 2015
During 2015, HiLobrow received 470,000 pageviews (384,000 unique pageviews). Wow! What pages did these folks visit?
Here's a list of the 10 most frequently visited HiLobrow posts published during 2015.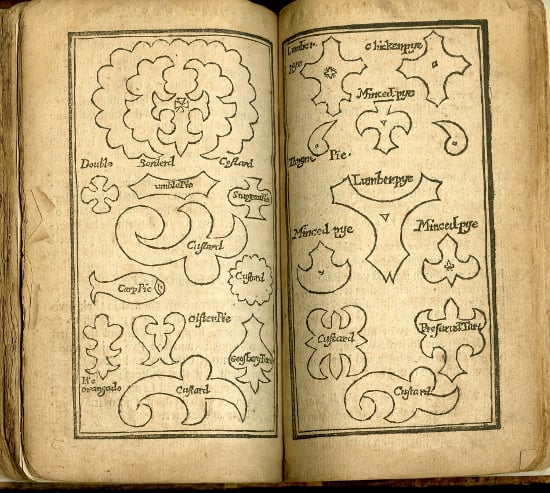 WARHAMMER Space Marines Sergeant mini

Josh at work in Semiovox office

Moebius self-portrait
*
Happy New Year! Here's to a terrific 2016.