STUFFED (28)
By: Tom Nealon
October 4, 2018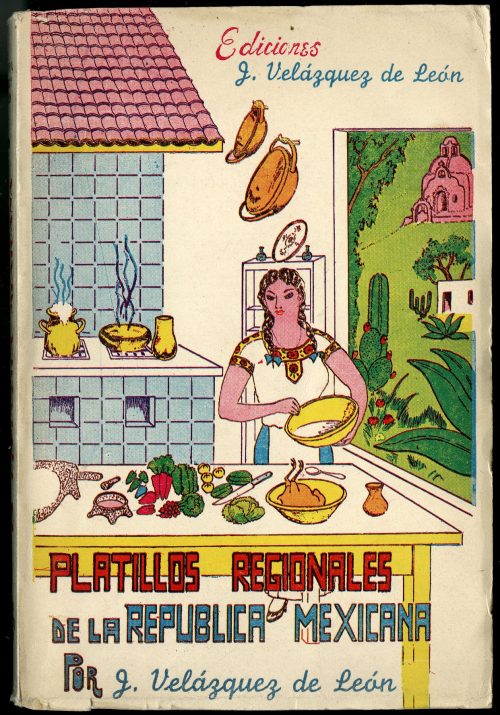 One in a popular series of posts by Tom Nealon, author of Food Fights and Culture Wars: A Secret History of Taste. STUFFED is inspired by Nealon's collection of rare cookbooks, which he sells — among other things — via Pazzo Books.
I CAN HAZ YOUR TACOS
I wrote this thing shortly after Tucker Carlson claimed ownership of tacos. It seemed like a funny food moment, and I half-heartedly pitched it and then threw it down the oubliette. Today I read this very good piece on Carlson by Lyz Lenz which got me thinking about it again — especially about his volume, his certainty and that laughter. Like so many things these days, Carlson doesn't withstand scrutiny very well — his wit, humor, smarts don't so much dissipate when you look closely (or even just give him your attention for a moment) as reverse themselves. His laughter? The very death of humor. His rhetorical flourishes? Nonsensically evasive. His smarts? Volume.
If snowflake libs are always being offended, no one is more desperate to be offensive than Carlson — who lives in the dirty crease between "everyone should say what they want without fear of being censored" and "I only say things in order to provoke people into telling me not to say them." Lenz, in her piece, tries to point out that censorship and consequences aren't the same thing, but he insists that her even mentioning consequences is an attempt at censorship. Get it?
At the end of the article, Lenz talks about Carlson's PR person trying to finagle a last word on everything in the article. This seems just right. We will speak freely until the moment when Tucker has ceased speaking and this will be the end. I can haz your tacos — I already haz your tacos — they are not your tacos — there are no tacos. Belch.
The reason I was attracted to this silly subject in the first place was that I recently learned that Tucker (who had to be Tuck at some point, right?) went to Trinity College, a small, private, liberal arts school in Hartford, CT — he was there (a Junior) when I foolishly went there for my Freshman year before escaping to UMass. He has stated that he was drunk most of the time which might seem like more of the playful rogue in docksiders thing he has going, but might be true. Most of Trinity seemed drunk — which seemed fun at first, but ended up being, in an effort to neatly connect some of this nonsense, a lot like Fox News: personalities suddenly outsized, not bigger but stretched micron thin in a desperate attempt to cover themselves, to not leave any parts naked; louder, redder in the face, certain. Poke them and you imagine they would spring a hole and buzz away; but they never did — and me? Probably not much better, just much more self conscious.
So, anyway, tacos:
By now everyone who follows the nonsense of the day has had a chance to enjoy Tucker Carlson's thoughts about tacos, and maybe, enjoyed all of the people making fun of those thoughts, but, in case you were lucky enough to miss it, here is his response to Univision anchor Enrique Acevedo's benign suggestion that we all share each other's foods:
"What do you mean, 'their food?' [i.e. Mexican food] It's American food! It's American food!" he said, laughing. "What do you think, you own tacos now, or something?" I feel like they're an American food and I'm going to keep eating them even though I agree with Jeff Sessions [that we should put an end to illegal immigration]." When Acevedo — obviously somewhat taken aback by Carlson's vehemence mixed with disingenuous hilarity — suggested that celebrating each other's cultures was a good thing to do, Carlson continued: "What do you mean each other's cultures? It's an American food, it's an American food — you're not going to appropriate my culture," Carlson said. "I'm from San Diego, man. Those are my tacos. Mine!"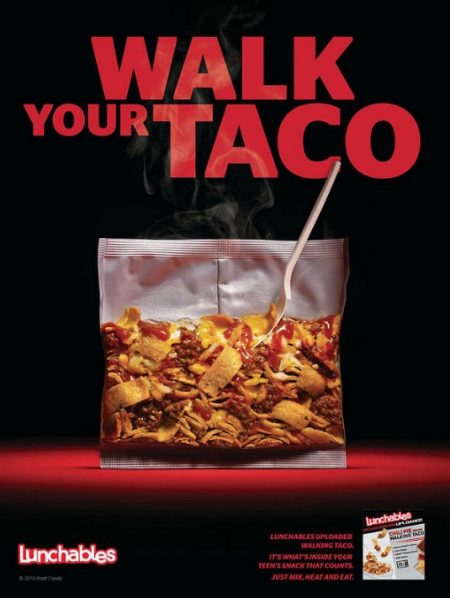 It's easy to make fun of, of course, and rightfully so, but if you exploded this ridiculous statement, arranged it like a blueprint infographic, you'd see: bits of truth — the hard shell corn taco is sort of an American invention (even this, of course, is a complicated story of capitalism and immigration) and, sure, it's the worst taco and not from San Diego, but it's still pretty good; bits of anachronistic bluster — we're the melting pot, isn't everything here American? Alongside a big steaming pile of colonialism — we stole it fair and square, so tacos are American and immigrants aren't. This last is why Tucker was so defensive, as if Acevedo was accusing him of something (which — at least ostensibly — he wasn't doing at all, he was painstaking in his low key politeness), because in his mind he had already stolen tacos. He had stolen them, hidden them away in some guilty, lonely corner of his mind and he was never, ever, giving them back. As if tacos were a zero sum game, as if there was one taco locked in a safe somewhere in San Diego. Would he talk the same way about lasagna, beef stroganoff, or ratatouille, other widely disseminated imports but from countries we have a less historically asymmetrical relationship with? Or even pizza, french fries and sandwiches? Maybe.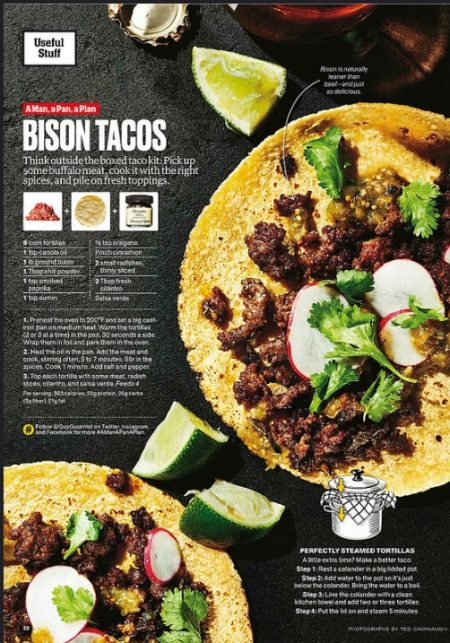 But maybe we should be a little thankful for Tucker — cultural appropriation can be confusing to people, full of gray areas and questions of motive; when is something an homage, or just cultural appreciation? But here we have someone boiling it down to something very simple and straightforward, a sort of cultural appropriation amuse bouche. If you think something from another cultural is yours, because you like it or stole it or just because it feels like the power of your belief is very so potent that it reshapes reality, then you're guilty.
It's exhausting having to pick things apart like this. Are we all tired of everything being a more or less equal mixture of laughable and horrible? Sure we are, but that's what we have to work with these days, so things are either going to be teachable moments, or just drive us further insane, so in the interest of the former outnumbering the latter, here goes: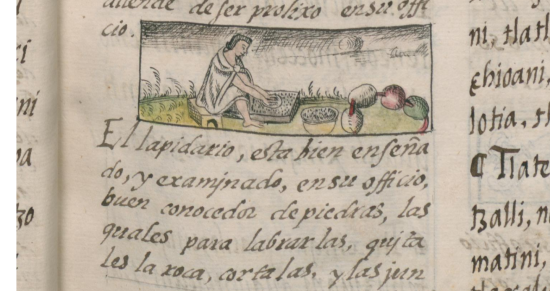 Tacos are old — 16th century accounts including the Florentine Codex and Girolamo Benzoni's History of the World contain accounts and images of tortilla making, taco eating, but the practice was already widespread and foundational. Back then of course, tacos would have been pan-american things, stretching from New Mexico to South America, wherever the discovery of nixtamalization (soaking corn in lye which makes its nutrients usable by humans) had spread — corn and nixtamalization had also spread to Eastern North America, but as a porridge, not tortilla — and it's easy to imagine, humans being humans, that if tortillas are 2000+ years old (as archaeological records suggest) then tacos are about 10 minutes younger. Some of these tacos changed over time — turned into pupusas, arepas, or gorditas — but most developed into the richly endless array of tacos that exists today.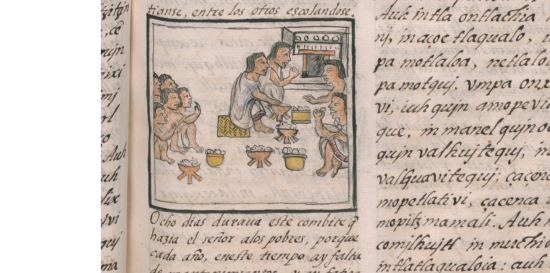 The suggestion that there is a TACO that might be Tucker Carlson's is substantially more absurd even than it sounded at first. Tacos have been rocked by colonization (with pigs and cattle shunting aside some of the fish and frogs and squash flowers that likely dominated pre-columbian tacos), the influx of immigrants (notably from Iran and Lebanon who brought with them the beginnings of tacos al pastor) and then the export of the taco, including to the Southwestern United States where it was gussied up in a fried shell and subjected to other surprising indignities (e.g., the Trump Tower taco bowl). Tacos al pastor, about the most popular taco around at the moment — succeeding the fish taco, set to be eclipsed by carnitas — is based on flatbread and shawarma street foods brought to Mexico in the 1930s. Now you can get one from any food truck and even the most egregious bespoke bespectacled velocipede riding hipster doesn't think they belong to them. Internally, regional Mexican tacos spread throughout the country beginning around the 1930s as Josefina Velázquez de León introduced local cuisines nationally and the previous stigmas that tacos suffered under (as uncultured, indigenous, non-european) faded.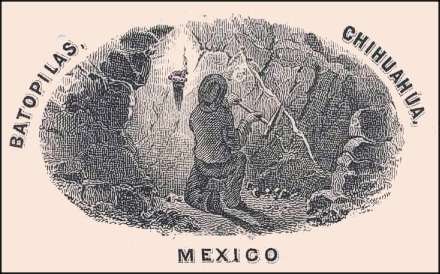 Tacos are multivarious! No one even knows for sure where the word came from — historian Jeffrey Pilcher posits a mining origin as miners made tacos of gunpowder and wadding for blasting. Others insist on a Nahuatl origin — likewise no one has answered the question is a taco a sandwich? Or more importantly, is a sandwich a taco — we all agree on an Earl of Sandwich origin for the term, but less commonly discussed is the fact that the idea for the sandwich was imported from the Middle East and African custom of eating flatbread with fixings sans flatware. Sandwiches, tacos al pastor, it's a muddle, for sure, and tacos have survived and prospered through more difficult times than these, been kidnapped by more fearsome villains than Tucker Carlson and made it out alive, and they probably don't need my help, but tacos are mine too, even if they are (OBVIOUSLY) Mexican.
***
STUFFED SERIES: THE MAGAZINE OF TASTE | AUGURIES AND PIGNOSTICATIONS | THE CATSUP WAR | CAVEAT CONDIMENTOR | CURRIE CONDIMENTO | POTATO CHIPS AND DEMOCRACY | PIE SHAPES | WHEY AND WHEY NOT | PINK LEMONADE | EUREKA! MICROWAVES | CULINARY ILLUSIONS | AD SALSA PER ASPERA | THE WAR ON MOLE | ALMONDS: NO JOY | GARNISHED | REVUE DES MENUS | REVUE DES MENUS (DEUX) | WORCESTERSHIRE SAUCE | THE THICKENING | TRUMPED | CHILES EN MOVIMIENTO | THE GREAT EATER OF KENT | GETTING MEDIEVAL WITH CHEF WATSON | KETCHUP & DIJON | TRY THE SCROD | MOCK VENISON | THE ROMANCE OF BUTCHERY | I CAN HAZ YOUR TACOS | STUFFED TURKEY | BREAKING GINGERBREAD | WHO ATE WHO? | LAYING IT ON THICK | MAYO MIXTURES | MUSICAL TASTE | ELECTRIFIED BREADCRUMBS | DANCE DANCE REVOLUTION | THE ISLAND OF LOST CONDIMENTS | FLASH THE HASH | BRUNSWICK STEW: B.S. | FLASH THE HASH, pt. 2 | THE ARK OF THE CONDIMENT | SQUEEZED OUT | SOUP v. SANDWICH | UNNATURAL SELECTION | HI YO, COLLOIDAL SILVER | PROTEIN IN MOTION | GOOD RIDDANCE TO RESTAURANTS.
MORE POSTS BY TOM NEALON: Salsa Mahonesa and the Seven Years War, Golden Apples, Crimson Stew, Diagram of Condiments vs. Sauces, etc., and his De Condimentis series (Fish Sauce | Hot Sauce | Vinegar | Drunken Vinegar | Balsamic Vinegar | Food History | Barbecue Sauce | Butter | Mustard | Sour Cream | Maple Syrup | Salad Dressing | Gravy) — are among the most popular we've ever published here at HILOBROW.