HILOBROW 2022
By: HILOBROW
December 31, 2022
Here's what we published during 2022!
HILOBROW editor Josh Glenn is very grateful to our many stalwart contributors, as well as to newcomers Deirdre Day, David Cantwell, Lavendar Arseny, Jason Sandberg, Andrea Diaz, Stefene Russell, Julia Lee Barclay-Morton, Kahle Alford, Marguerite Dabaie, Raymond Nat Turner, Bob Laine, Max Alvarez, Russ Hodge, Kathy Biehl, Jack Silbert, Catherine Christman, Kevin J. Walsh, Nick Rumaczyk, Bart Beaty, Krista Margies Kunkle, Bridget Bartolini, and Crockett Doob.
He is also grateful to 2022's guest editors Adam McGovern and Heather Quinlan; and to HILOBROW friend J.C. Gabel, whose Hat & Beard Press published the Lost Objects book.
BEST OF HILOBROW: 2010 | 2011 | 2012 | 2013 | 2014 | 2015 | 2016 | 2017 | 2018 | 2019 | 2020 | 2021 | 2022 | 1Q2023 | 2Q2023 | 3Q2023 | 4Q2023 SNEAK PEEK | 4Q2023.
Also see: HYPOCRITE IDLER 2022.
---
ENTHUSIASMS
---
During 2022, we published the following "enthusiasm" series. We are very grateful to the series' contributors, many of whom donated their honoraria to Covenant House, which provides housing and supportive services to youth facing homelessness.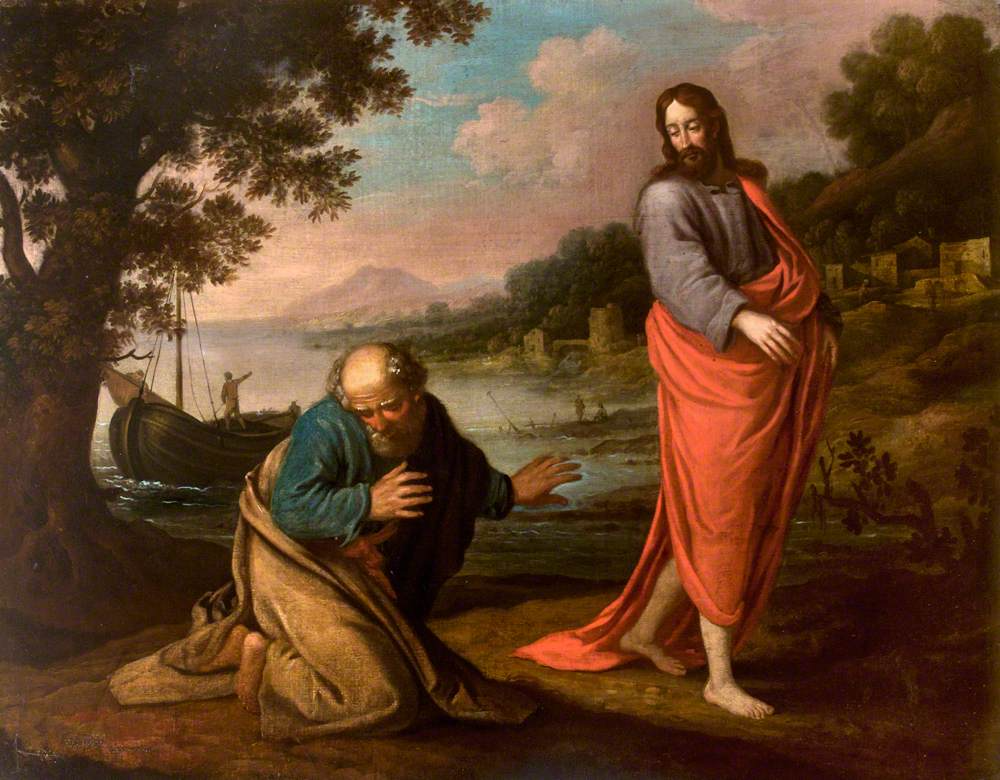 Contributors to KICK YOUR ENTHUSIASM, a series edited by Josh Glenn, enthused about favorite sidekicks — whether real-life or fictional. Here's a selection of installments from the series: INTRODUCTION by Josh Glenn | Sara Ryan on SWIFT WIND | Carlo Rotella on BELT BEARERS | Douglas Wolk on VOLSTAGG | Flourish Klink on THE APOSTLE PETER | Adam Netburn on SENKETSU.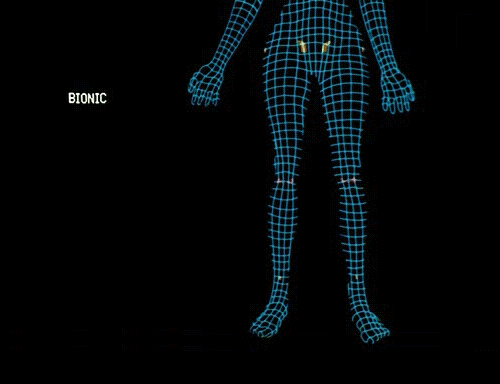 Contributors to KOJAK YOUR ENTHUSIASM, a series edited by Josh Glenn, waxed enthusiastic about a favorite TV show of the cultural era known as the Seventies (1974–1983). Here's a selection of installments from the series: INTRODUCTION by Josh Glenn | Carlo Rotella on BARNEY MILLER | Lucy Sante on POLICE WOMAN | Peggy Nelson on THE BIONIC WOMAN | Tom Nealon on BUCK ROGERS | Gordon Dahlquist on THE STREETS OF SAN FRANCISCO | Kio Stark on WONDER WOMAN.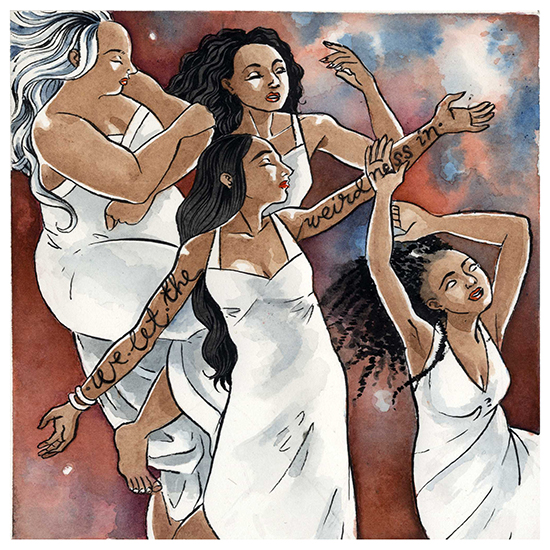 Contributors to BLURB YOUR ENTHUSIASM, a series edited by Adam McGovern, shared mottos, mantras, speeches, slogans, and other words to live by. Here's a selection of installments from the series: INTRODUCTION by Adam McGovern | Bishakh Som on LET THE WEIRDNESS IN | Stefene Russell on CRYSTAL SETS | Heather Quinlan on SHUT UP, HE EXPLAINED | Mimi Lipson on CHEAP FOOD TASTES BETTER | Deborah Wassertzug on PLACING YOUR BETS.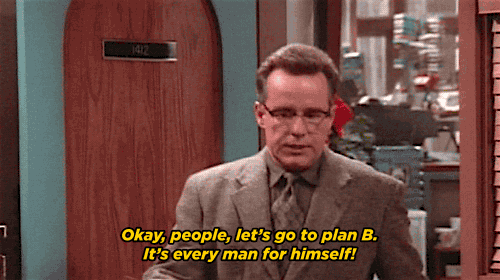 Contributors to KILL YOUR ENTHUSIASM, a series edited by Heather Quinlan, eulogized favorite dead TV characters. Here's a selection of installments from the series: INTRODUCTION by Heather Quinlan | Lynn Peril on PETE DUEL | Russ Hodge on DET. BOBBY SIMONE | Catherine Christman on MRS. LANDINGHAM | Kevin J. Walsh on YEOMAN JANICE RAND | Mark Kingwell on OMAR LITTLE.
---
ONGOING SERIES
---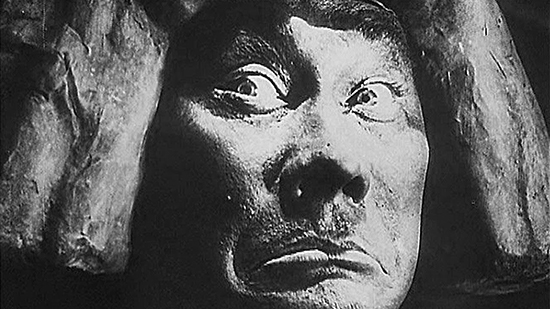 Adam McGovern continued to deliver over-the-transom, on-tangent essays, dialogues and subjective scholarship via his monthly-ish series OFF-TOPIC. Here's the 2022 lineup:
DOING JUSTICE: Blerd up with JOHN JENNINGS' days of Afrofuture past! | THE IMPERFECT BEAST: Talking pet projects and creature discomfort with ANIMAL STORIES' Peter & Maria Hoey | THE KINDEST CUT: Hatchet jobs and emotional work with AX-WIELDER JON's Nick Pitarra | A FACE FOR RADIO: Reboots on the ground: Wiring MICRO-FACE for the 2020s | THE HERO'S COMMUTE: The greatest America's hero | BODIES KEEPING SCORE: Emotional workouts and drama kings | CHANCES ARE: Earned misfortune and meats un-cute, in THE BEND OF LUCK and BURGER SLIME | ALL THE UNIVERSES A STAGE: Master Thespian Team-Up!| MONSTERS OF ROCK: Feats of Clay, or, Souled-Stone Picnic: A blue-ribbon panel talks GOLEMS | THE ABSENT TENSE: The lasting goodbyes of Boseman and Bowie.
*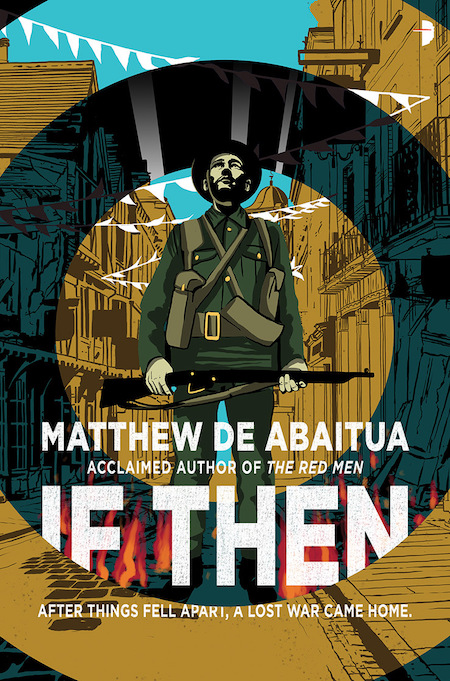 This year, we kicked off a new weekly series: HADRON AGE SF. A continuation of the BEST ADVENTURES project, via this series Josh Glenn aims to identify his 75 favorite sf adventures published between 2004 and 2023. The list in progress is here. Here's a sampling of the 2022 lineup:
Iain M. Banks' THE ALGEBRAIST | Matthew Sharpe's JAMESTOWN | Becky Chambers' THE LONG WAY TO A SMALL, ANGRY PLANET | Nnedi Okorafor's LAGOON | Matthew De Abaitua's THE RED MEN | Ann Leckie's ANCILLARY JUSTICE | Annie Nocenti's THE SEEDS | Michel Fiffe's COPRA | Charlie Jane Anders' ALL THE BIRDS IN THE SKY | China Miéville's EMBASSYTOWN | Annalee Newitz's AUTONOMOUS.
The HADRON AGE SF series will wrap up in 2023.
ALSO SEE THESE LISTS: 100 BEST OUGHTS ADVENTURES | 100 BEST RADIUM AGE (PROTO-)SCI-FI ADVENTURES | 100 BEST TEENS ADVENTURES | 100 BEST TWENTIES ADVENTURES | 100 BEST THIRTIES ADVENTURES | 75 BEST GOLDEN AGE SCI-FI ADVENTURES | 100 BEST FORTIES ADVENTURES | 100 BEST FIFTIES ADVENTURES | 100 BEST SIXTIES ADVENTURES | 75 BEST NEW WAVE SCI FI ADVENTURES | 100 BEST SEVENTIES ADVENTURES | 100 BEST EIGHTIES ADVENTURES | 75 BEST DIAMOND AGE SCI-FI ADVENTURES | 100 BEST NINETIES ADVENTURES | 75 BEST HADRON AGE SCI-FI ADVENTURES | NOTES ON 21st-CENTURY ADVENTURES.
*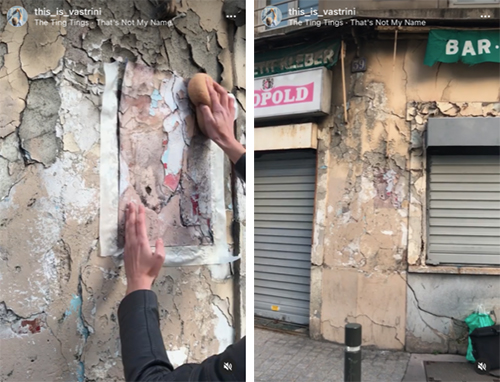 Peggy Nelson continued to investigate art and the virtual life through her two irregular series EYE CANDY and SIMULACRA. Here's the 2Q2022 lineup:
THE DON MARTIN DICTIONARY: Don Martin and the sound of satire | VASTRINI: Right there in the plein air — the in/visible street art of Vastrini
*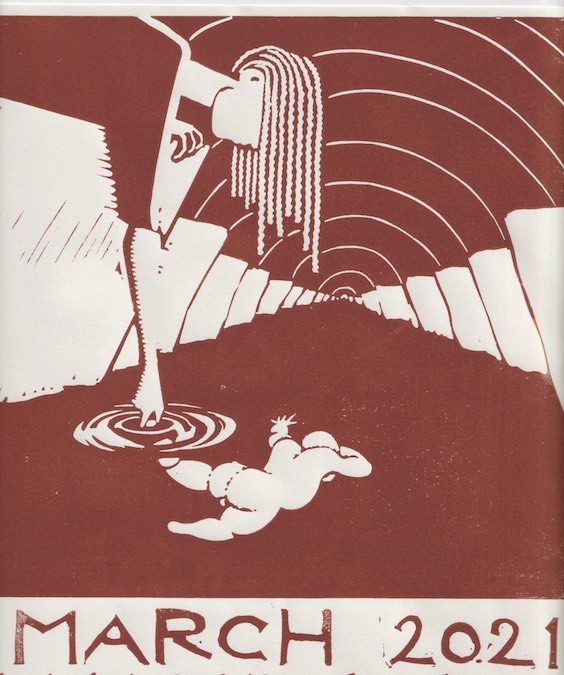 LINOCUT 2021 was this year's installment in an annual series featuring linocuts (created over the course of the preceding year) by HILOBROW friend Lawry Hutcheson.
*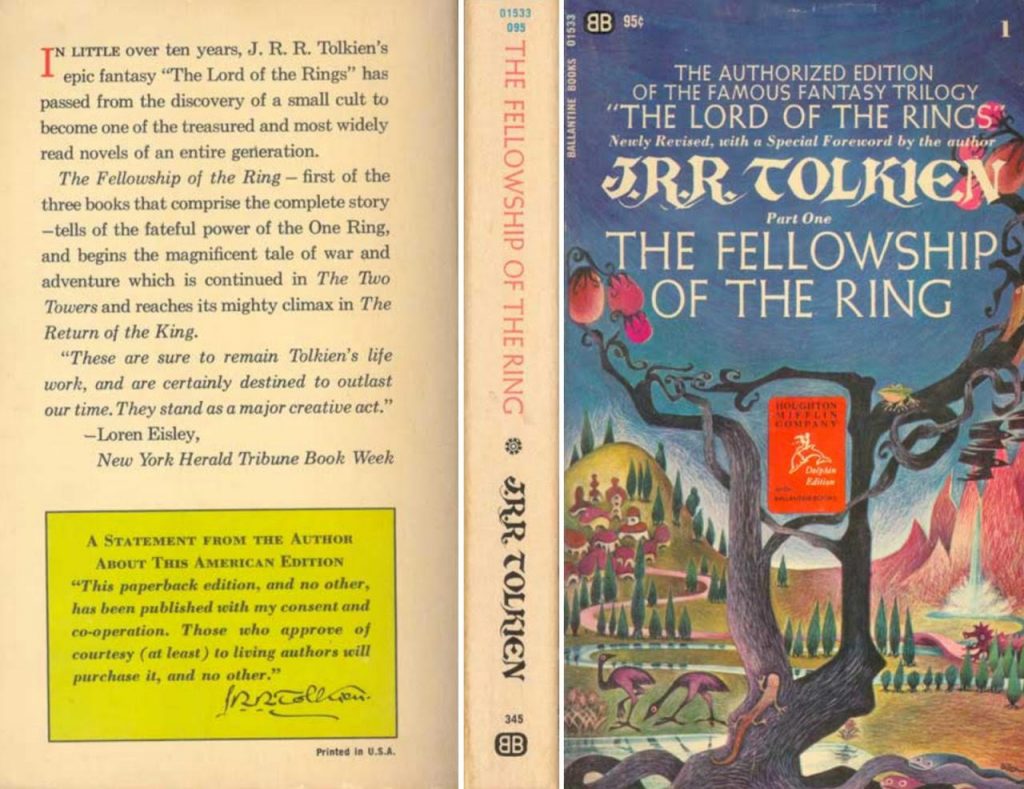 In May, we announced a new HILOBROW series — COLOR CODE — investigating what specific colors, in specific material contexts, can signify. New installments will appear irregularly. Here's the 2Q2022 lineup:
Josh Glenn on TOLKIEN GREEN | Marc Weidenbaum on TEAL | Jason Sandberg on ZINC CHROMATE.
COLOR CODE was taken to the shop for overhaul. It will reappear, in a new form, at some point during 2023.
*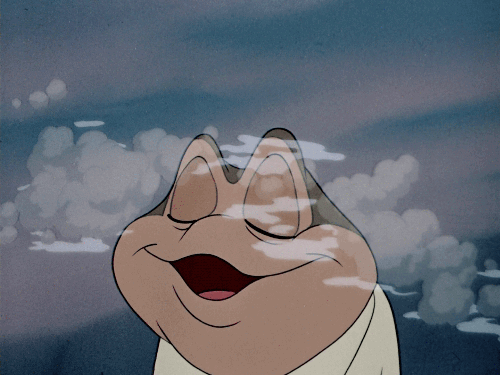 We published just one (four-part) installment in the Matthew Battles-edited series BESTIARY: Josh Glenn on FROG: Bumptious ~ Rapscallion ~ Free spirit ~ Palimpsest.
We also published three offshoots of the FROG installment: HYPNOTIC FROGS | FRIGHTENING FROGS | MUSICAL FROGS.
*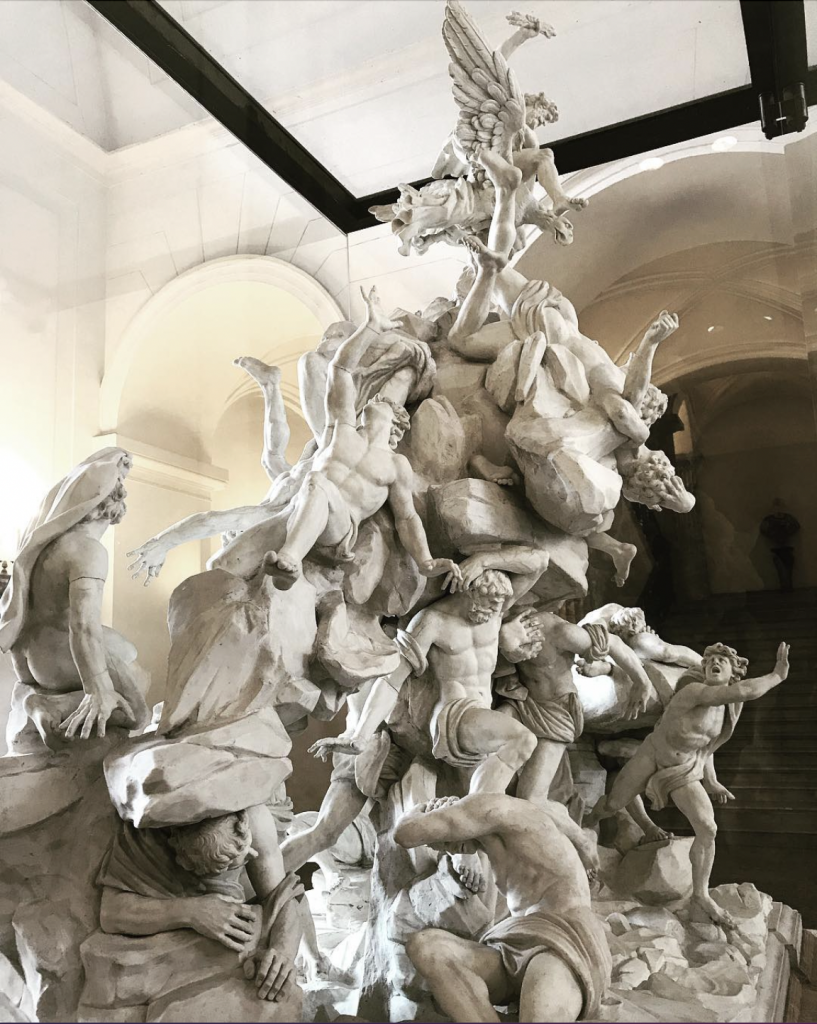 Wayne Chambliss added three installments to NAPLES, an irregular series about that city. Here they are: ARE YOU A CHICKEN?: A deep dive into Lago Lucrino | HAMMER OF THE GOTHS: The last, Sisyphean labors of the old Exarch | PLACES OF THE HEART: "The gates of hell are open night and day…"
---
LOST OBJECTS BOOK
---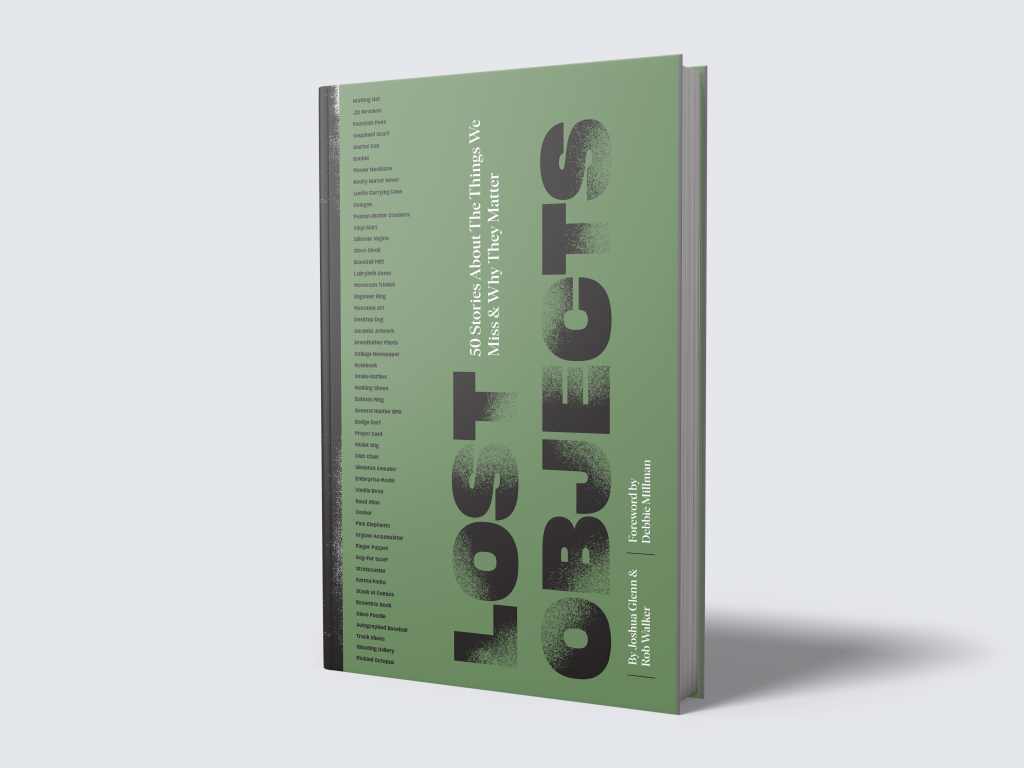 This fall, Hat & Beard Press soft-launched LOST OBJECTS (ed. Josh Glenn and Rob Walker, design by HILOBROW friends Tony Leone Design), a gorgeous book that evolved from nonfiction narratives and accompanying illustrations first published here at HILOBROW under the aegis of Project:Object.
"The contributors to this book have imbued a palpable, living soulfulness into the items that have disappeared or were misplaced or given away. Now — here in this book — that love can be discovered all over again." — Debbie Millman | "This ridiculously entertaining book performs a neat conjuring trick. You will find your own lost objects flying back to you as you read about other people's dearly departed things. The conceit is ingenious and the beautiful illustrations make each writer's 'rosebud' flare into radiant life again." — Jenny Offill | "These micro-tales are the best of the short confessional. They leave you with that same wonderful feeling you sometimes get on one of those special nights in the corner of a bar with a few friends." — Air Mail | "Filled with exotic and eccentric things, this book proves that discarding hoarded items is not always the best way to take existential control of our lives." — The Daily Heller
To learn about Lost Objects events and publicity thus far, please see the post LOST OBJECTS 2022.
*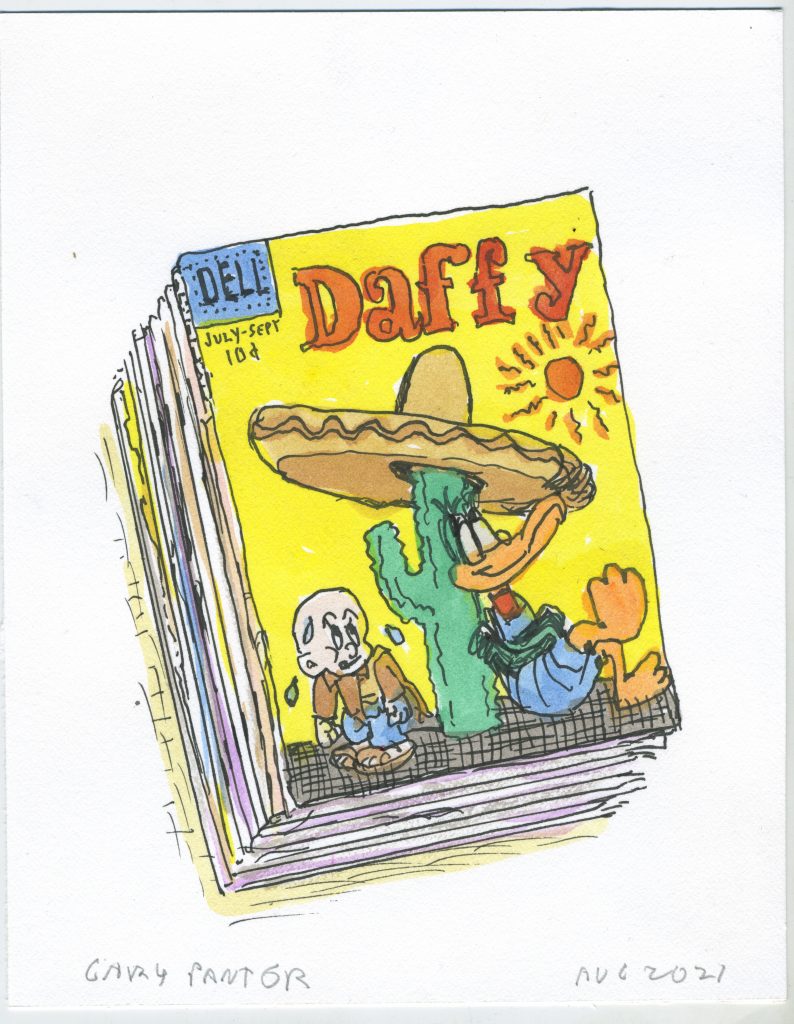 During 4Q2022, HILOBROW reprinted STACK OF COMICS, a story by HILOBROW friend Gary Panter which was original to the Lost Objects book (see above).
---
ONE-OFF SERIES & POSTS
---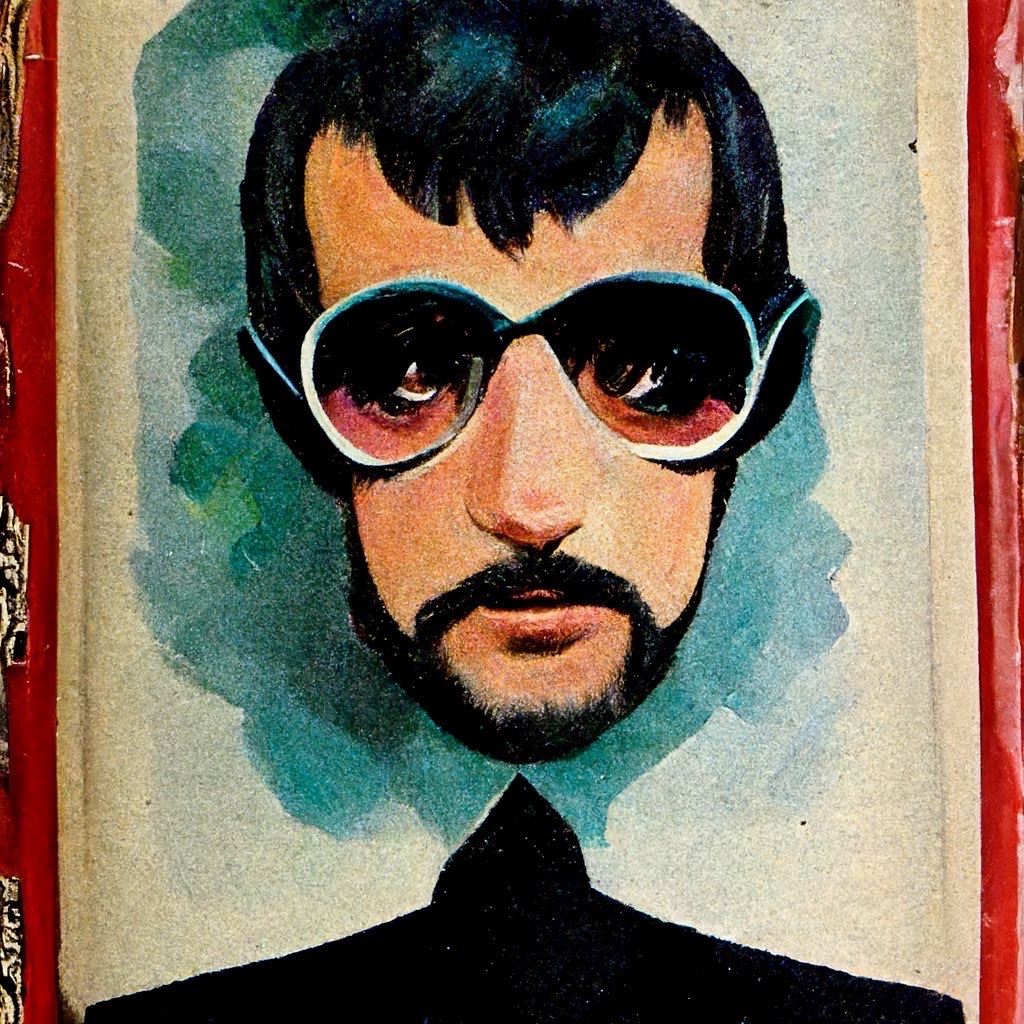 In 1964, a clandestine pan-Eastern European samizdat collective began cranking out popsztár-bűnök ("popstar-crime/sin") novels starring the likes of Mik Džeger, Jerzy Harrisón, and Dayana Ros. Though only midjourney in his efforts to excavate this outré para-literary subgenre, HILOBROW's Josh Glenn shared a few favorite examples. Here's the POPSZTÁR SAMIZDAT lineup:
ICH WILL DEINE HANDGRANATE HALTEN | TEN CHŁOPIEC | KÉRLEK, KÉRLEK, KÉRLEK | SUFLET CU OCHI ALBAȘTRI | СПРИ СЕ! В ИМЕТО НА ЛЮБОВТА | ИГРАЈТЕ СЕ ВАТРОМ | NIKDE ČLOVĚČE | SHKRIMTAR ME FLETË LETRE | AŠ ESU VĖPLIAŽAS | ALISTUMINE.
*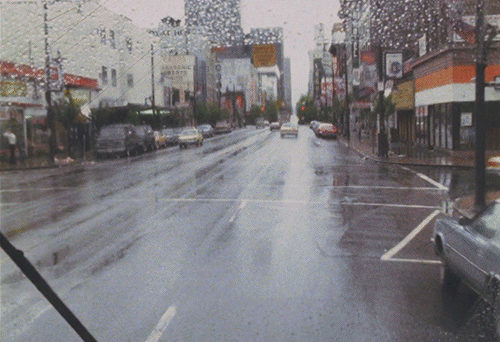 RAIN ARCHIVE is a series of 10 posts, contributed by HILOBROW friend _blank (Blanca Rego), featuring excerpts from her archive of cinematic rain moments.
*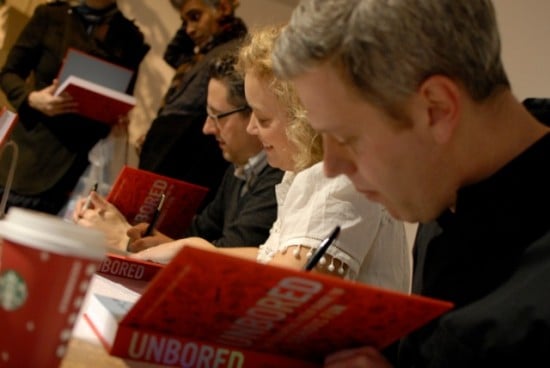 IN CAHOOTS is a multi-part sequel to Josh's creative-process posts SCHMOOZITSU (2012) and YOU DOWN WITH VCP? (2015). Here's the lineup: GOING INDIE | MATERIAL CULTURE | COMMUNITY BUILDING | WALKING THE TIGHTROPE | OBJECT-ORIENTED | PARTNERING | CAMARADERIE.
*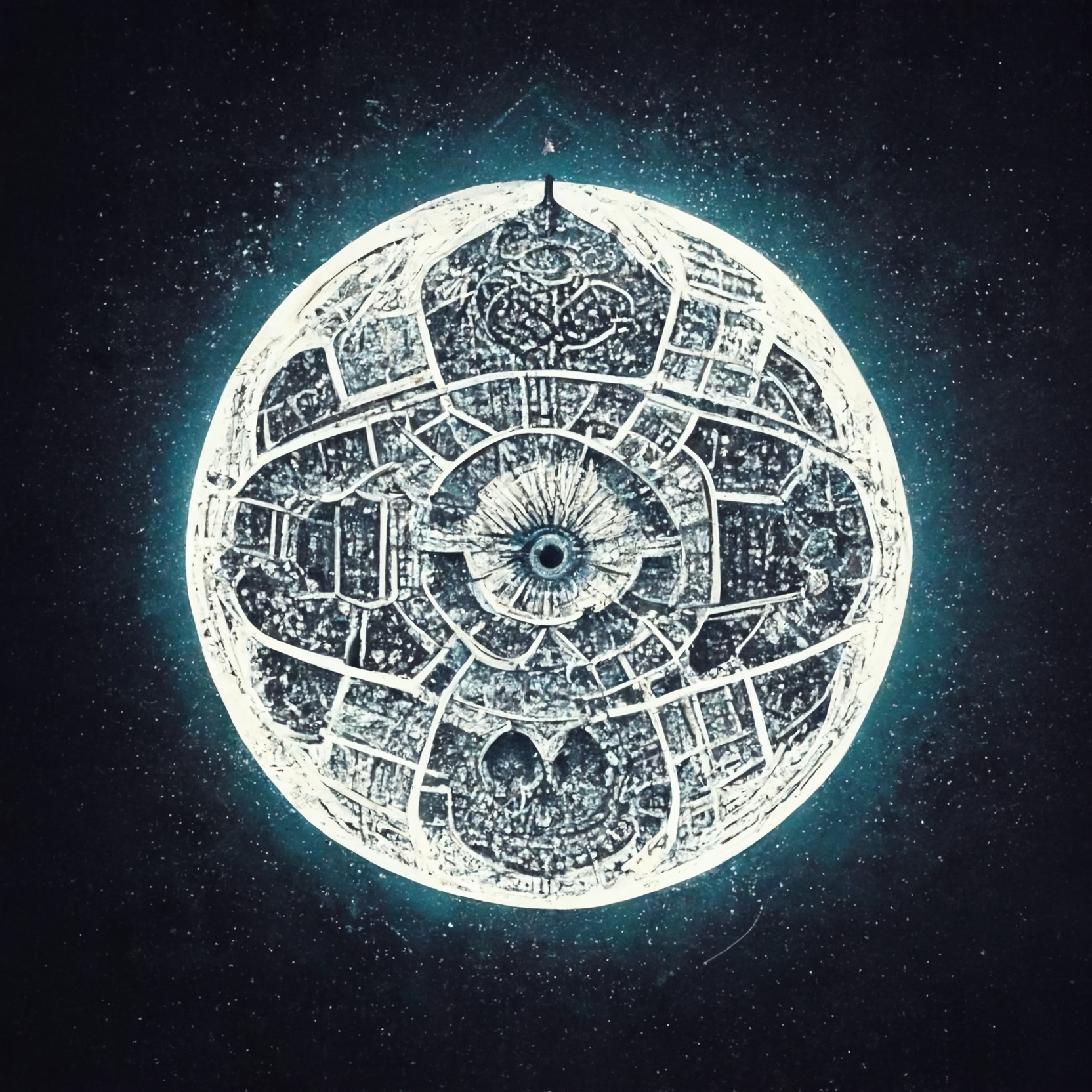 JOSH'S MIDJOURNEY is series of Josh Glenn-assisted artworks by Midjourney, an AI-powered system that creates images based on user prompts. Here's the lineup:
TOTORO-ZELIG | RUNNING LINES | GORILLAS vs. ROBOTS | RUN DMC AT THE BEACH | ASTRONAUTS AMONG US | DANGEROUS VISIONS | GENIUS OF WORKS | MASHUPS | TANTALIZING TEXTURES | MOSHPITS | WTF.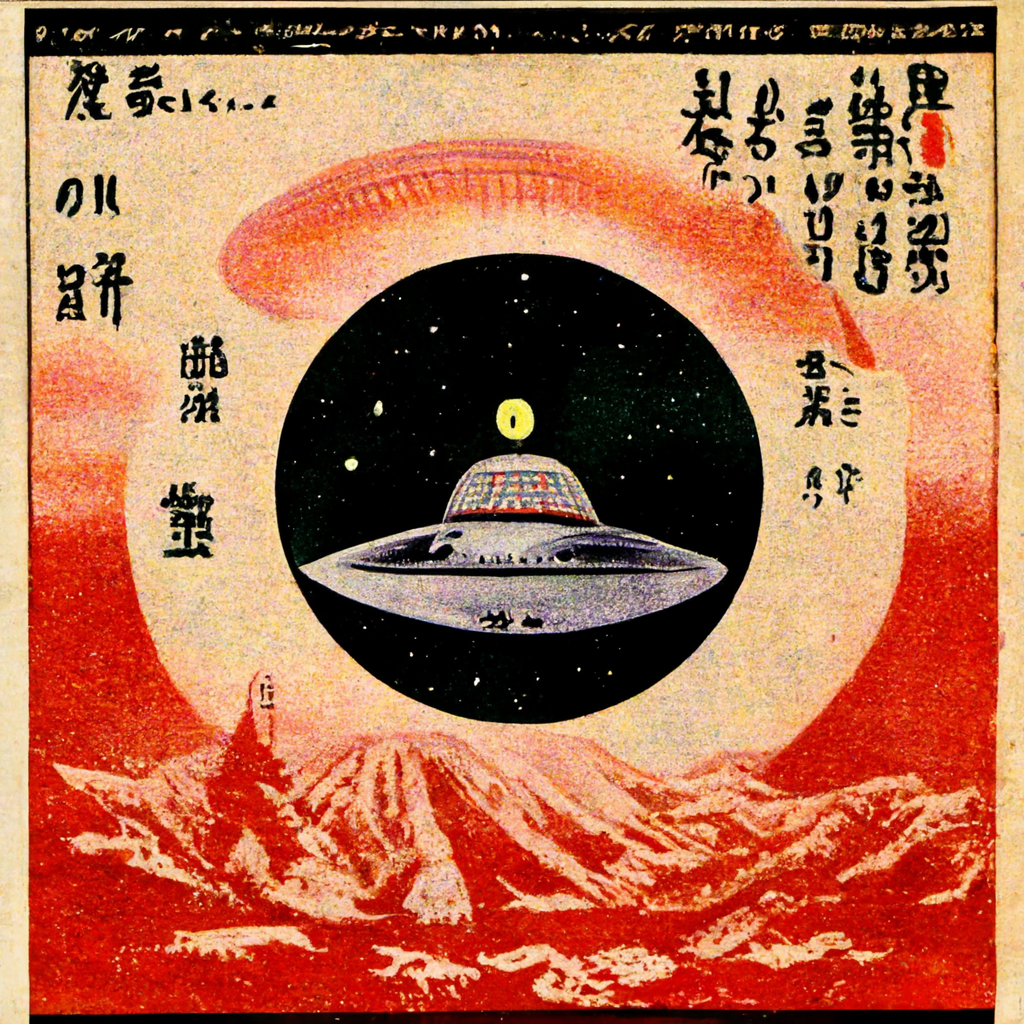 Via the series MARK'S MIDJOURNEY, HILOBROW friend Mark Frauenfelder shared a few of his own Midjourney-assisted creations.
---
RADIUM AGE PROTO-SF
---
HILOBROW's Josh Glenn is editor of MIT Press's RADIUM AGE proto-sf reissue series, which launched during 2022. More info here.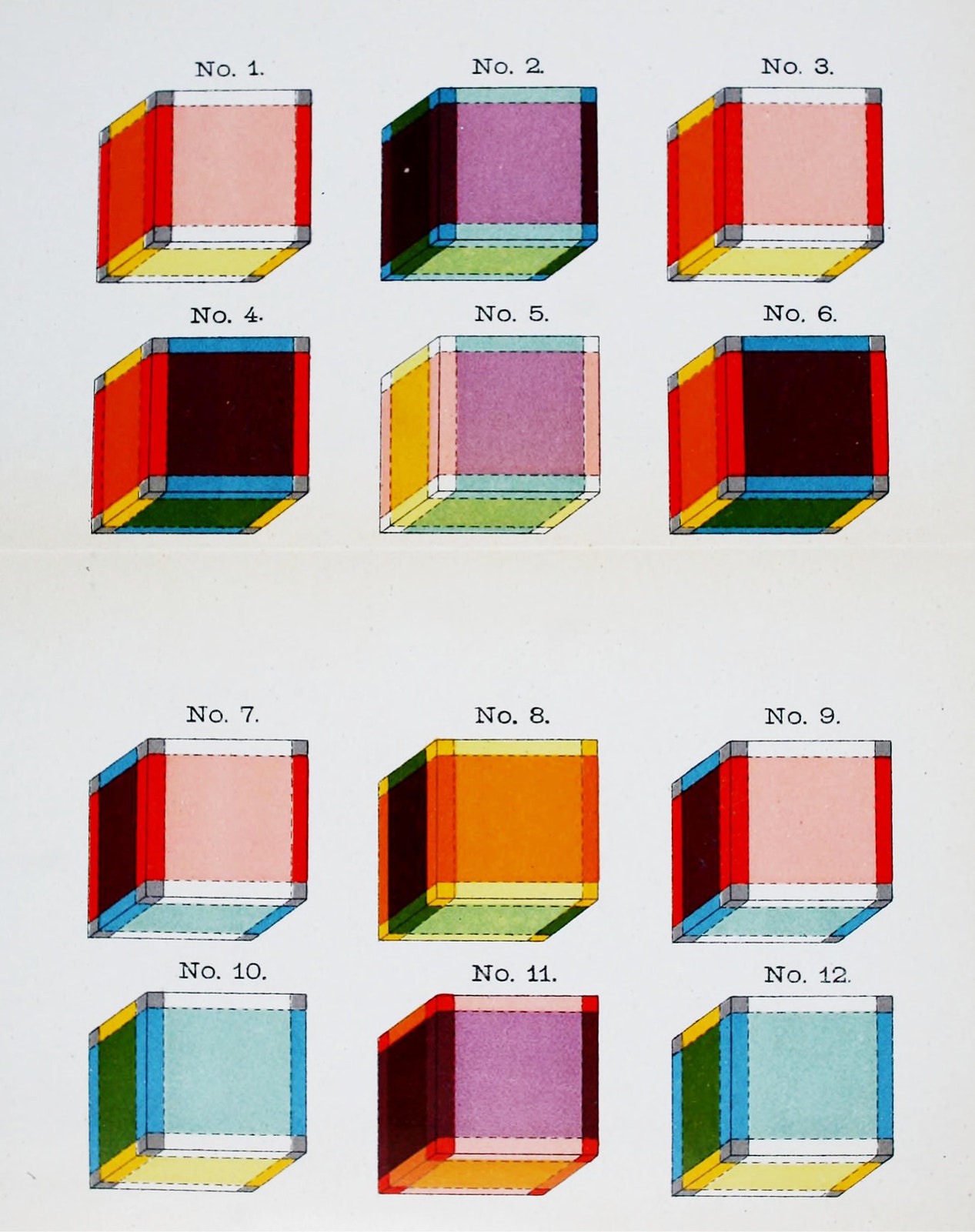 Here at HILOBROW, as we've been doing for over a decade now, we serialized a few of Josh's favorite Radium Age proto-sf stories and novels. Here's the 2022 lineup:
*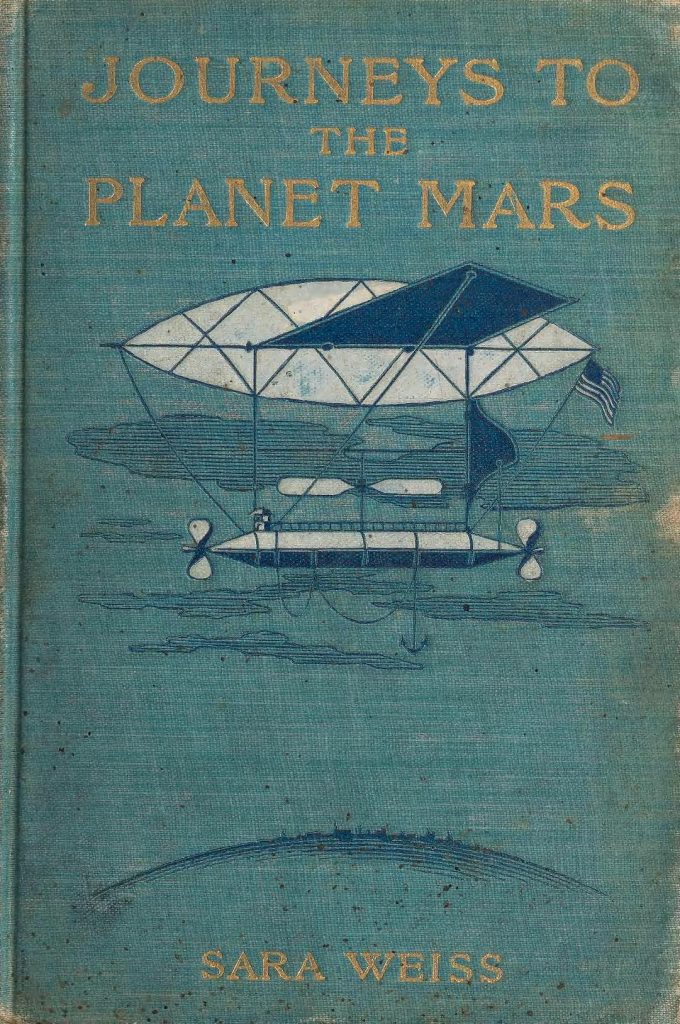 During 2022, Josh contributed a weekly HILOBROW series offering notes towards a comprehensive account of the emerging science fiction genre's 1900–1935 era. Here's the complete RADIUM AGE: TIMELINE lineup:
[1900 | 1901 | 1902 | 1903] | 1904 | 1905 | 1906 | 1907 | 1908 | 1909 | 1910 | 1911 | 1912 | 1913 | 1914 | 1915 | 1916 | 1917 | 1918 | 1919 | 1920 | 1921 | 1922 | 1923 | 1924 | 1925 | 1926 | 1927 | 1928 | 1929 | 1930 | 1931 | 1932 | 1933 | [1934 | 1935].
The brackets, here, indicate "interregnum" years — i.e., periods of overlap between sf's Radium Age and its Scientific Romance and so-called Golden Age eras.
*
We also published new installments in the RADIUM AGE POETRY series. Here's the 2022 lineup:
Rudyard Kipling's THE SECRET OF THE MACHINES | Randolph Bourne's SABOTAGE | Stephen Spender's THE PYLONS | Ford Madox Ford's GREY MATTER | W.E. Henley's A SONG OF SPEED | H.L. Mencken's A BALLAD OF LOOKING | George Sterling's THE TESTIMONY OF THE SUNS | Vachel Lindsay's THE SCIENTIFIC ASPIRATION | Thomas Hardy's EPITAPH FOR G.K. CHESTERTON | Archibald MacLeish's EINSTEIN | Thomas Thornely's THE ATOM | Charles M. Doughty's THE CLIFFS | William Butler Yeats's THE SECOND COMING | Guillaume Apollinaire's THE LITTLE CAR | Archibald MacLeish's MAN! | Max Beerbohm's A SEQUELULA TO "THE DYNASTS" | C.S. Lewis's DYMER | Stephen Vincent Benét's METROPOLITAN NIGHTMARE | Michael Roberts's NOTE ON Θ, Φ, and Ψ.
*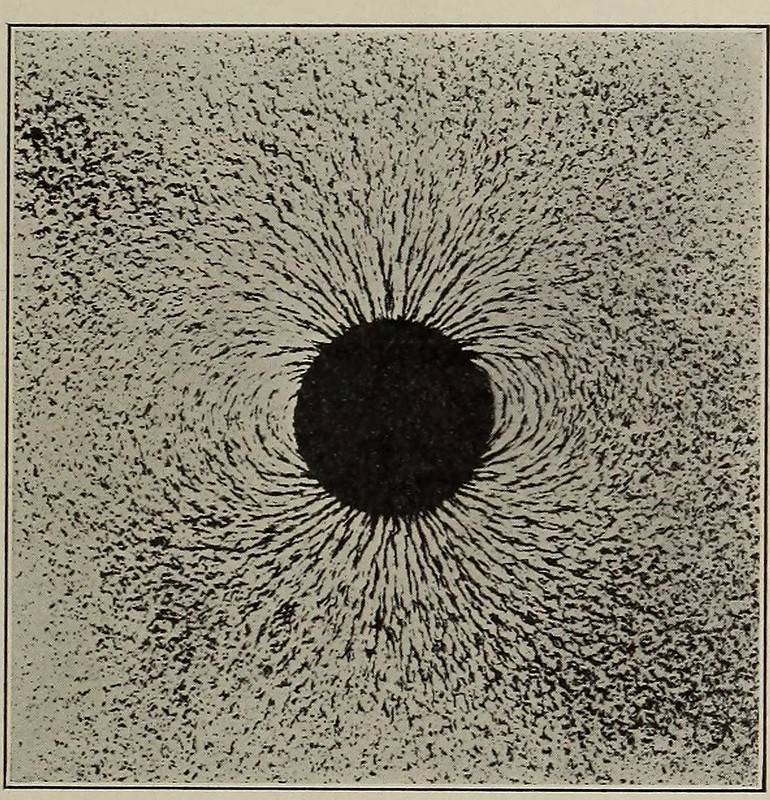 Other Radium Age posts from 2022 include:
RADIUM AGE AI, in which Josh looks at proto-sf depictions of systems or machines that mimic human intelligence to perform tasks and can iteratively improve based on the info they collect.
An excerpt from Henry Adams's The Education of Henry Adams
Josh's March 24 essay (for the MIT Press Review) on Begum Rokeya
A Q&A with Josh about the Radium Age series — first published by Shelf Awareness
During 4Q2022, HILOBROW published RADIUM AGE 2022, which lists all 2022 RADIUM AGE series publications, reviews and publicity, ongoing research, and serializations.
---
CROSS-POSTED SERIES & POSTS
---
During 2022, we cross-posted a number of series by HILOBROW friends that were first published elsewhere. for example: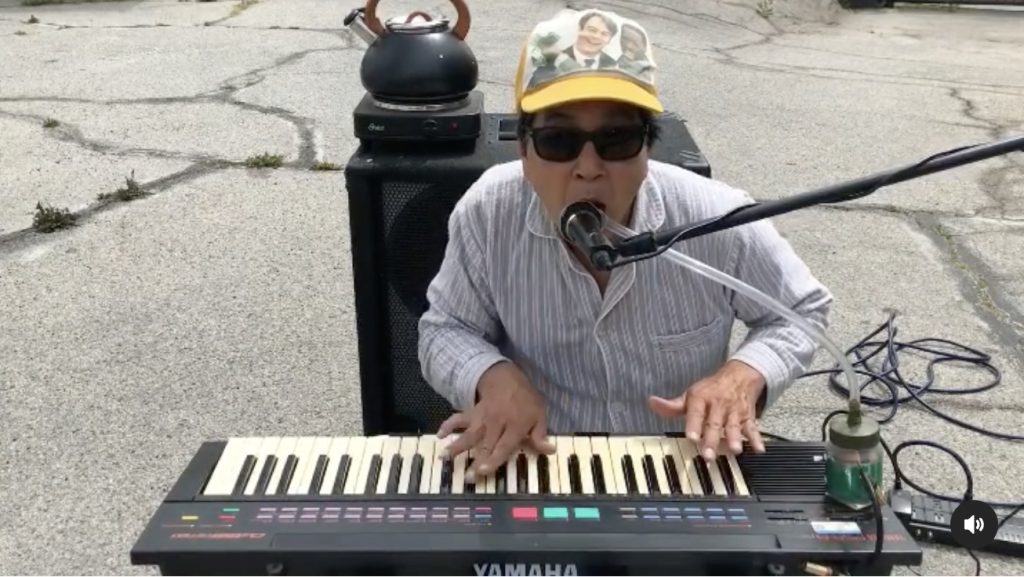 HILOBROW friend Mark Ramos Nishita, aka Money Mark allowed us to publish ISOLATION JAMS, a curated selection of "little vignettes of potent sound, sound poems, noise or melody" that he posted to Instagram in 2020 — to help us through the COVID lockdown.
*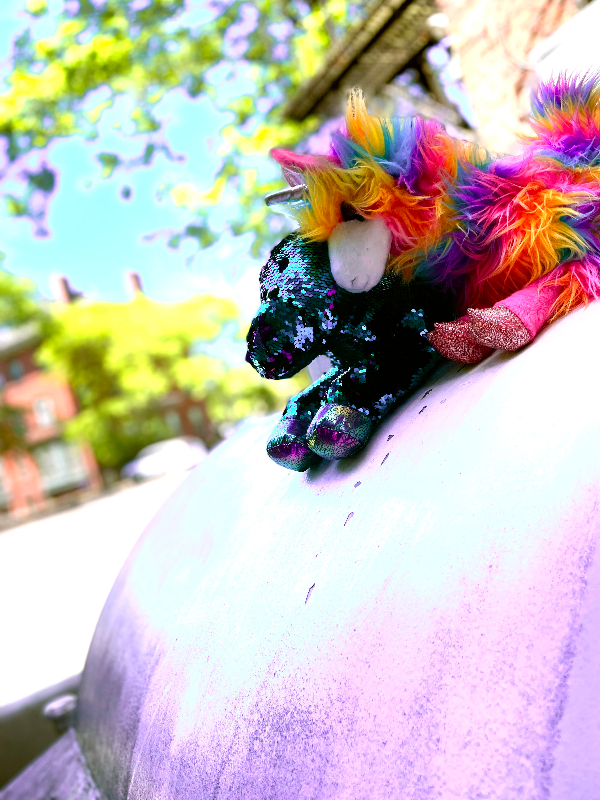 We excerpted four poems from HILOBROW friend Stephanie Burt's new collection, WE ARE MERMAIDS. Each poem was illustrated by the creative photographer Lavendar Arseny. Here's the lineup: "Miami" | "Boeing 757s, Airbus 320s, an Embraer 190" | "Hymn to Youth" | "Love Poem with Comic Books on Saturdays".
*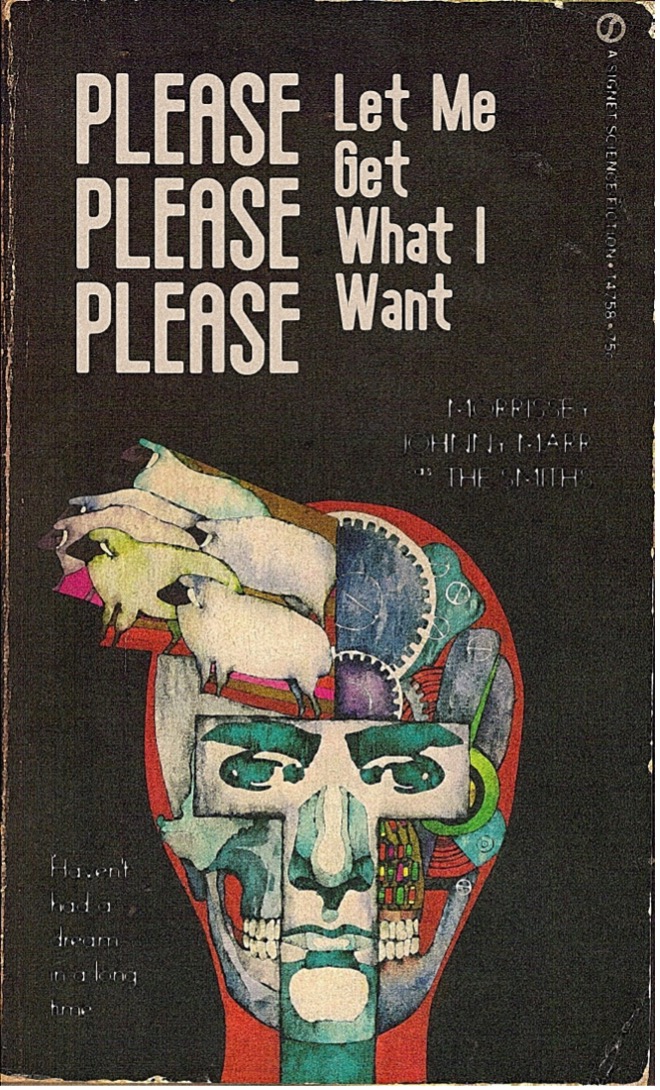 We were pleased to present a PULP WAVE, a series sampling the recombinant artwork that Canadian semiotician and HILOBROW friend Charles Leech sells via his Etsy shop RecombinantCulture.
*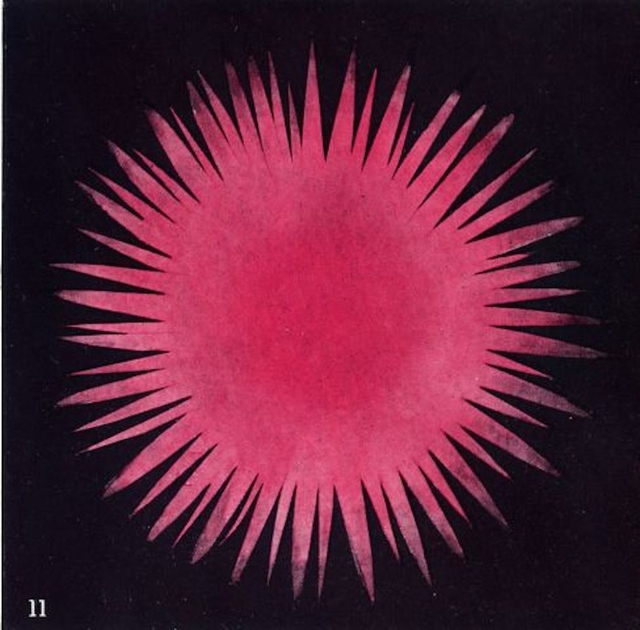 THOUGHT-FORMS collected images from Annie Besant and C.W. Leadbeater's 1901 book Thought-Forms — in which the authors flex their ability to detect the spiritual "vibrations" of ideas, emotions, and sounds as visual forms.
*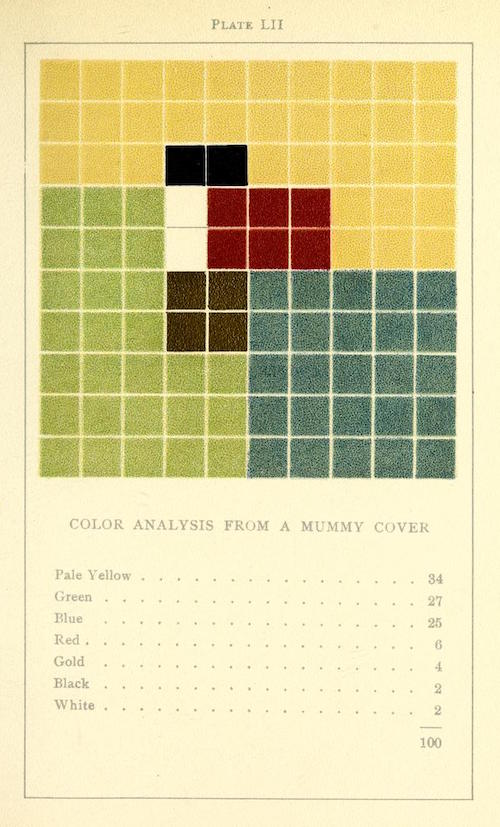 COLOR PROBLEMS excerpted Emily Noyes Vanderpoel's 1902 book of that title, "a practical manual for the lay student of color."
*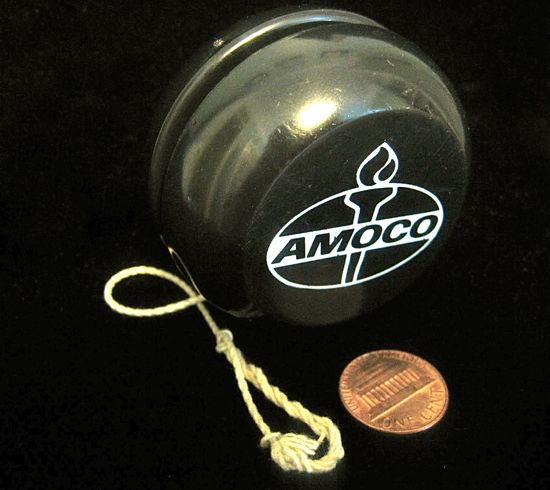 We wrapped up the seventh 12 DAYS OF SIGNIFICANCE series — featuring cross-posted installments from Josh Glenn and Rob Walker's 2009–2010 anthropological-literary experiment SIGNIFICANT OBJECTS. Here's the 1Q2022 lineup:
Maud Newton on CRACKER BARREL ORNAMENT | Stewart O'Nan on DUCK TRAY | Meghan O'Rourke on FELT MOUSE | Lauren Mechling on BLUE VASE | Mark Sarvas on AMACO YOYO.
In December, we began cross-posting the eighth 12 DAYS OF SIGNIFICANCE series. Here's the 4Q2022 lineup:
Andrew Ervin on IDOL | Rachel Berger on #1 MOM HOOKS | Nomi Kane on ALIEN TOY | Nick Asbury on CLOWN | Lucinda Rosenfeld on CREAMER COW | Ben Katchor on MAINE STATUTES DISH | Mark Doty on FISH SPOONS.
***
On to 2023…