MAN!
By: Archibald MacLeish
November 17, 2022
A Radium Age proto-sf poem.
From MacLeish's 1926 collection Streets in the Moon.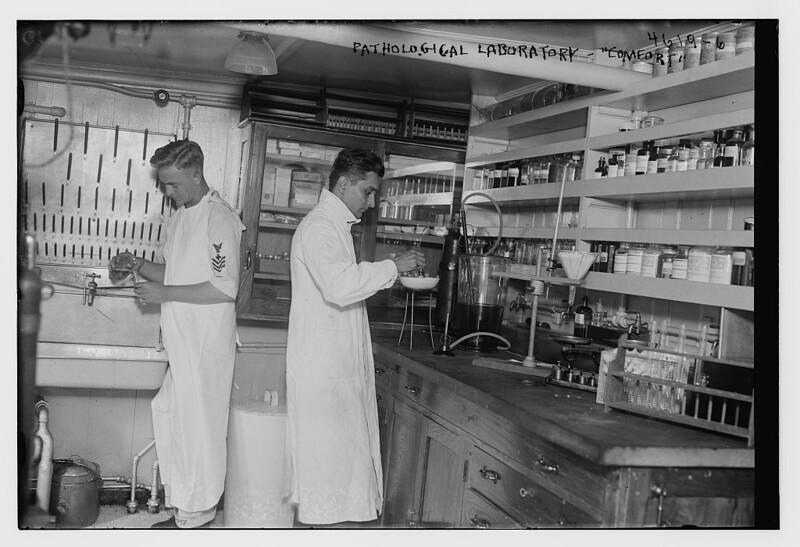 FREE
To the World
THE PATENT PROPAGATIVE,
The Cause of Causes in the Handy Case,
Tomorrow in Tubes, Eternity in Cartons.
One hundred billion lives in each
Container,
Cities, Nations, Continents even, Planets,
New hopes, New hungers, New despairs,
New Christs,
Ages, Eras, Centuries, Ends, Beginnings,
LIFE
LIFE in the vial with the Safety Catch,
LIFE in the Perpendicular Decanter,
The insulated, thermo-static, safe
In every clime and climate, weather-
proofed,
Perfected, folding Holder decorated
With fancy hair and finished in the likeness
Of the Inventor. His face on every package.
None genuine without the photograph.
Free! Death's cure, Grave's simple, Time's
elixir,
The drug for darkness, Night's mandragora —
FREE
To the World
For nothing…
***
RADIUM AGE PROTO-SF POETRY: H.D.'s STARS WHEEL IN PURPLE | Clark Ashton Smith's FROM PLANET UNTO PLANET WHIRLED | Anonymous's ASTRONOMIC JOSH | Rudyard Kipling's THE SECRET OF THE MACHINES | Randolph Bourne's SABOTAGE | Stephen Spender's THE PYLONS | Ford Madox Ford's GREY MATTER | W.E. Henley's A SONG OF SPEED | H.L. Mencken's A BALLAD OF LOOKING | George Sterling's THE TESTIMONY OF THE SUNS | Vachel Lindsay's THE SCIENTIFIC ASPIRATION | Thomas Hardy's EPITAPH FOR G.K. CHESTERTON | Archibald MacLeish's EINSTEIN | Thomas Thornely's THE ATOM | Charles M. Doughty's THE CLIFFS | William Butler Yeats's THE SECOND COMING | Guillaume Apollinaire's THE LITTLE CAR | Archibald MacLeish's MAN! | Max Beerbohm's A SEQUELULA TO "THE DYNASTS" | C.S. Lewis's DYMER | Stephen Vincent Benét's METROPOLITAN NIGHTMARE | Laurence Binyon's NUMBERS | F.V. Branford's A FAREWELL TO MATHEMATICS | Carl Sandburg's MANUAL SYSTEM | Robert W. Service's THE GRAMOPHONE AT FOND-DU-LAC | Charles Buxton Going's THE SONG OF STEEL | Edith Södergran's ON FOOT I HAD TO… | Robert Graves's WELSH INCIDENT | W.J. Turner's MISS AMERICA | W.B. Yeats's SAILING TO BYZANTIUM | Julian Huxley's COSMIC DEATH | A.S. Eddington's ONE THING IS CERTAIN | Emil Raymond's TWINKLE, TWINKLE, LITTLE STAR | Vachel Lindsay's EUCLID | Edna St. Vincent Millay's EUCLID ALONE | Emma Rounds's PLANE GEOMETRY | Ralph Milne Farley's THE END OF THE WORLD | A.S. Eddington's INFINITY | D.H. Lawrence's ROBOT POEMS | Mina Loy's LUNAR BAEDEKER | Jean Toomer's HER LIPS ARE COPPER WIRE | Clark Ashton Smith's AFTERWARDS | Rudyard Kipling's "MACDONOUGH'S SONG" | & more.