WE ARE MERMAIDS (3)
By: Stephanie Burt
October 13, 2022
We are pleased to excerpt four poems from HILOBROW friend Stephanie Burt's new collection, We Are Mermaids (published this month by Graywolf Press). Lavendar Arseny has illustrated each poem in our series with an original photograph.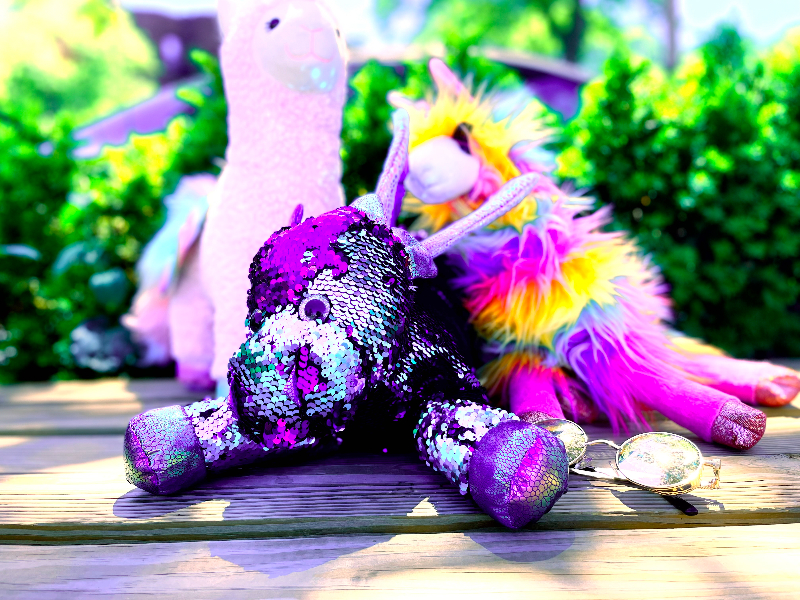 HYMN TO YOUTH
after Jaime Gil de Biedma
Where did you go — no, where are you
going,
where do you want to go, years
that made up my youth, however you
count yourself now?
Who will take you back to the beach?
Remember how calm the grownups
remained, palms
open, grasping their pencils and pens and
their purses
lightly in their left hands, when they should
have known
we would hurt ourselves. We hurt
ourselves.
We rumbled through our own imaginations
as in the middens of clothes at Dollar-a-
Pound,
trying on gowns, capes, suits that never fit.
You were the waves. We could live among
the waves,
arising and lapping and falling back, salty
and pure
like the salt inside us. Our little breasts,
our half-curves, our ambitious, ambiguous
bodies.
You in particular were all insinuations,
muscular hints I was never meant to take.
Afternoon sun made a temporary
mirror out of the last, lenticular sand.
Our footprints left stiff slots for future
tears,
the kind the sea brings everyone.
We were becoming. We brought you. You
kept us there
in search of crests and troughs, anywhere
we could leap
and dive and overwhelm our bodies,
looking for conch shells, clam shards, far
fins, dolphins,
ways to call out to those other youth
undersea,
who blew their triton notes and called to
us.
They were the capacious luxury
of this life, imagined as another life,
more intense, more free. (Look: I've
changed my style
from a one-piece to a two-piece, with
scalloped
briefs and fluffy ruffles. Want to see?)
You didn't want us so much as we wanted
you, sophisticated starlet
with the manners of a yawning lanternfish
or the timidity of a just-crowned prince.
When we lost one friend we knew
we would never find another. We never did.
Salt hurt the bottoms of our feet.
They said we would be kings
if only we learned to hold hands…
You were never one thing, my youth.
You were a terror, a missed chance, a
come-again,
a kind of eternal return. When you come to
my door,
today, far from the sea, I let you in.
Sometimes you are Daphne, tormented
by that insistent, obtuse pursuer, the sun,
and sometimes you strike a pose,
indifferent, like Antinoüs,
to what I want, to what anyone wants,
content to be seen after hiding, among the
men
and women, the training bras and the just-
in-case shorts,
the outgrown rain slickers and broken-in
running shoes,
the closets full of night and nonbinary
angels,
the selkies, the griffins, the Fair Folk who
taught you to fly…
Come in. Sit down. I don't have a crown or
a throne.
I do have an armchair, a plush one I found
on the street
in August when the students were moving
out.
There are things I want you to see,
now that I'm beautiful,
as you wanted to be.
***
"Hymn to Youth" from We Are Mermaids. Copyright © 2022 by Stephanie Burt. Reprinted with the permission of Graywolf Press, Minneapolis, Minnesota.
WE ARE MERMAIDS: "Miami" | "Boeing 757s, Airbus 320s, an Embraer 190" | "Hymn to Youth" | "Love Poem with Comic Books on Saturdays".
Lavendar Arseny is a creative photographer. They are autistic and nonbinary, and they collect stuffed animals. Find them here.
STEPHANIE BURT at HILOBROW: KEEPERS (10 poems) | GENO (EPIC WINS series) | NO KILL I (KIRK YOUR ENTHUSIASM series) | ENTANGLEMENT (HERMENAUTIC TAROT series) | HAPPY BIRTHDAY (QUIRK YOUR ENTHUSIASM series) | FEIJOA (GROK MY ENTHUSIASM) | DAMAGE CONTROL (#SQUADGOALS) | UNISEX (WOWEE ZOWEE) | D&D EARRINGS (FLAIR) | KITTY PRYDE RETURNS (SERIOCOMIC) | IMAGINARY FRIEND (CARBONA YOUR ENTHUSIASM) | X-MEN (FERB YOUR ENTHUSAISM) | SEA ANEMONE (BESTIARY) | SAMUEL TAYLOR COLERIDGE (KICK YOUR ENTHUSIASM).
CURATED SERIES at HILOBROW: LINOCUT 2022 by Lawry Hutcheson | PULP WAVE by Charles Leech | DRAWING TABLE WORLD by Theo Ellsworth | PARAMAX by Max Glenn | YUKO ODA by Yuko Oda | PLAGUE YEAR by Rick Pinchera | NOOSFERA by Charles Glaubitz | A SILENT HALLUCINATION by Alex Gerasev | BUNNY CITY by Gary Panter | HOP UP by Lucy Sante | HERE BE MONSTERS by Mister Reusch | DOWNTOWNE by Bradley Peterson | OUTBOUND TO MONTEVIDEO by Mimi Lipson | STERANKOISMS by Douglas Wolk | COOLING OFF THE COMMOTION by Chenjerai Kumanyika | UNFLOWN by Jacob Covey | ADEQUATED by Franklin Bruno | PINAKOTHEK by Lucy Sante | BIGFOOT ISLAND by Michael Lewy | DAILY DRUMPF by Rick Pinchera | WINDS OF MAGIC by James Parker | MUSEUM OF FEMORIBILIA by Lynn Peril | ROBOTS + MONSTERS by Joe Alterio | ANNOTATED GIF by Kerry Callen | NOMADBROW by Erik Davis | & many others.