JOSH'S MIDJOURNEY (11)
By: Joshua Glenn
December 19, 2022
HILOBROW's Josh Glenn has been experimenting, recently, with Midjourney, an AI-generated art-making tool. We are pleased to share with you a few Josh-prompted MJ creations.
JOSH'S MIDJOURNEY: TOTORO-ZELIG | RUNNING LINES | GORILLAS vs. ROBOTS | RUN DMC AT THE BEACH | ASTRONAUTS AMONG US | DANGEROUS VISIONS | GENIUS OF WORKS | MASHUPS | TANTALIZING TEXTURES | MOSHPITS | WTF.
---
WTF
Some MJ results are bonkers — in a good way. I wonder whether, as these programs continue to learn, they'll gradually cease to produce such surrealistic marvels unless prompted to do so?
There's also something disturbing to me, about the images — in this post in particular, but across the entire series too. When you're monkeying around with Midjourney, you quickly realize that to an artificial intelligence, everything in the material world is… fungible. If you ask Midjourney to produce a picture of a woman on a horse being pursued by wolves, it might do just that — but it might also produce a creature that is part-woman, part-horse, and part-wolf.
Sure, we can train an AI to pretend that the various distinctions we humans take for granted are real and crucial, but at the end of the day an AI is — like a Radium Age superman — entirely indifferent to our petty concerns, and to nitpicking distinctions such as self/other and human/inhuman.
*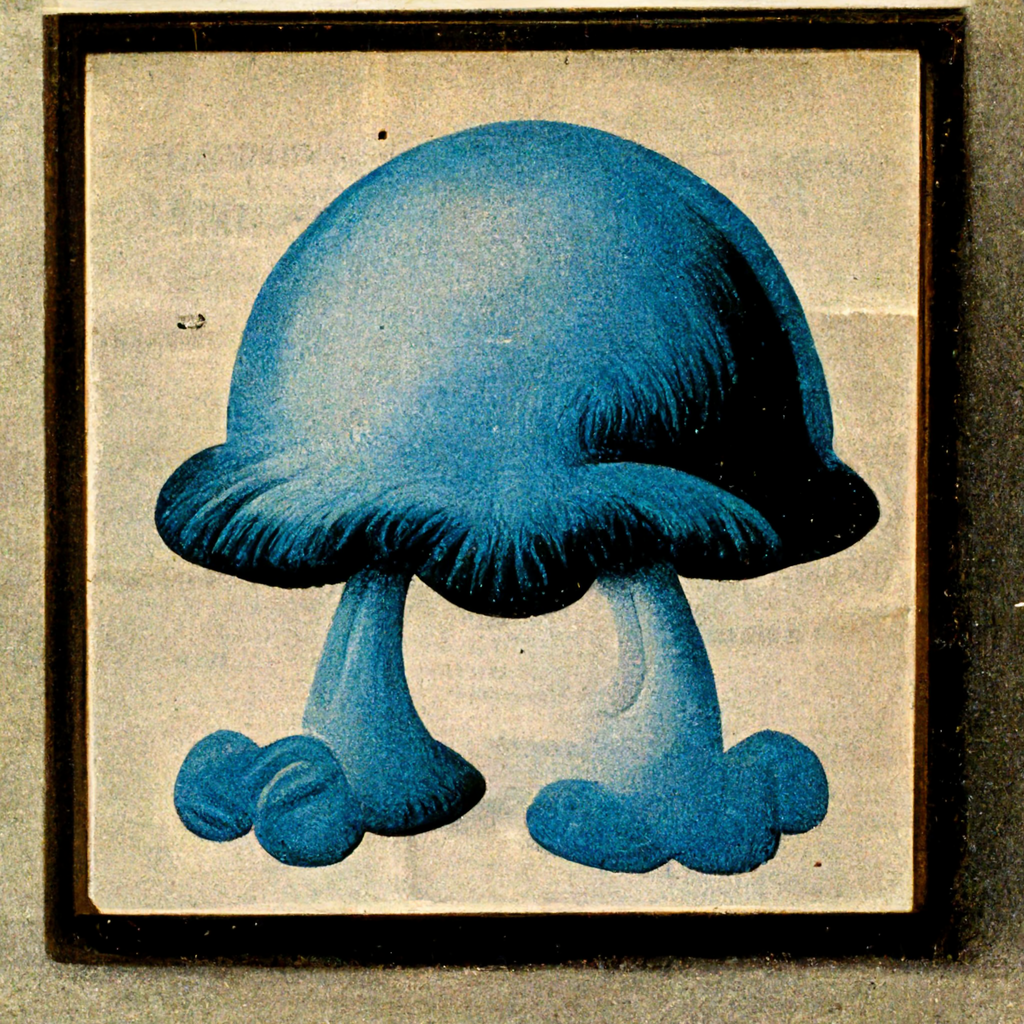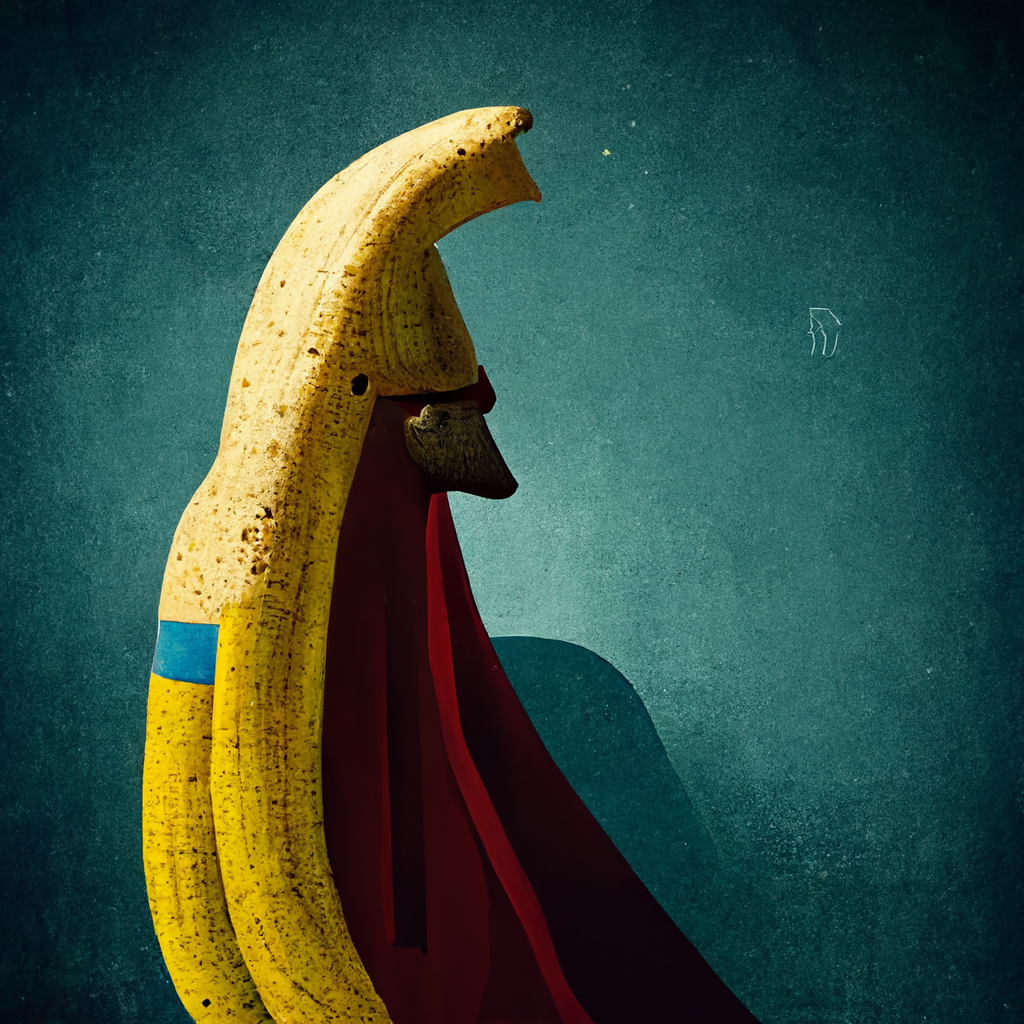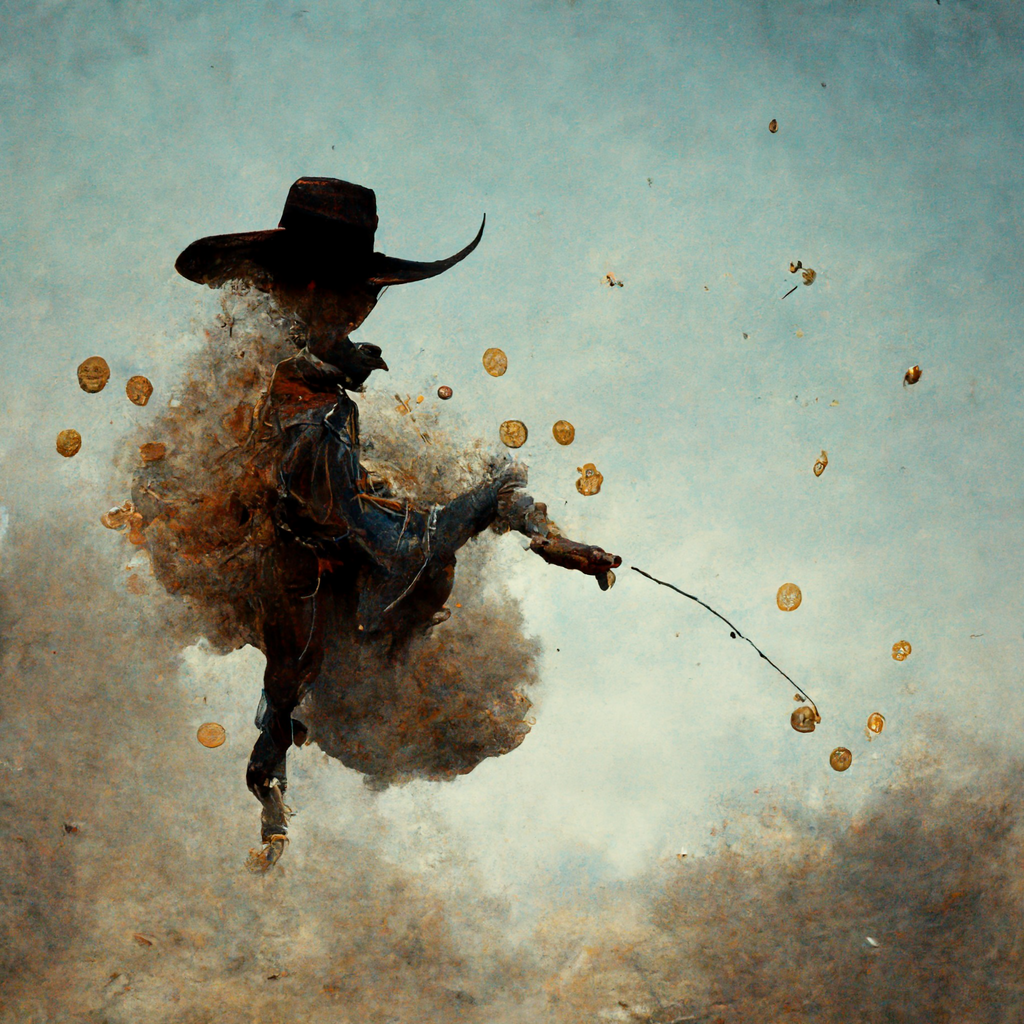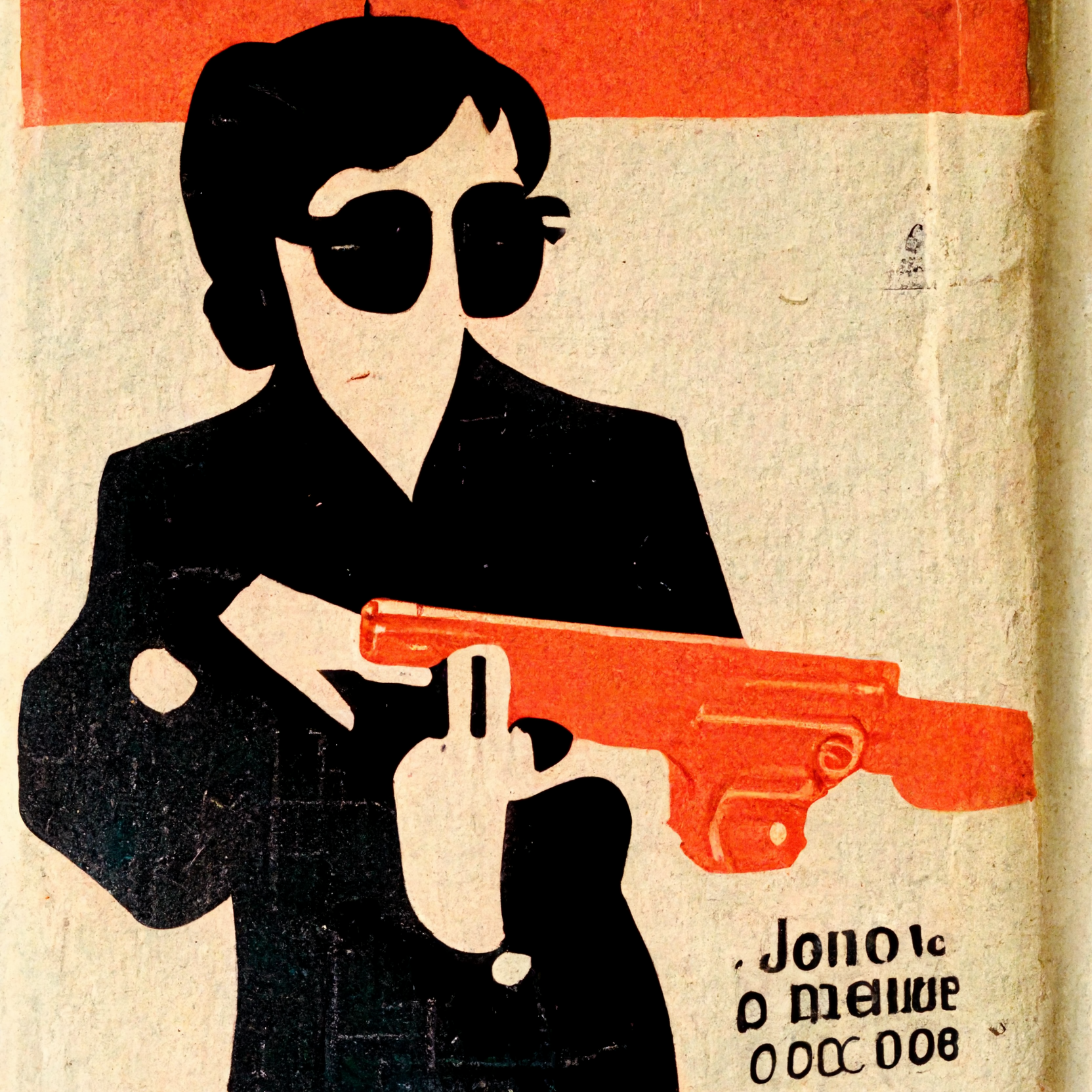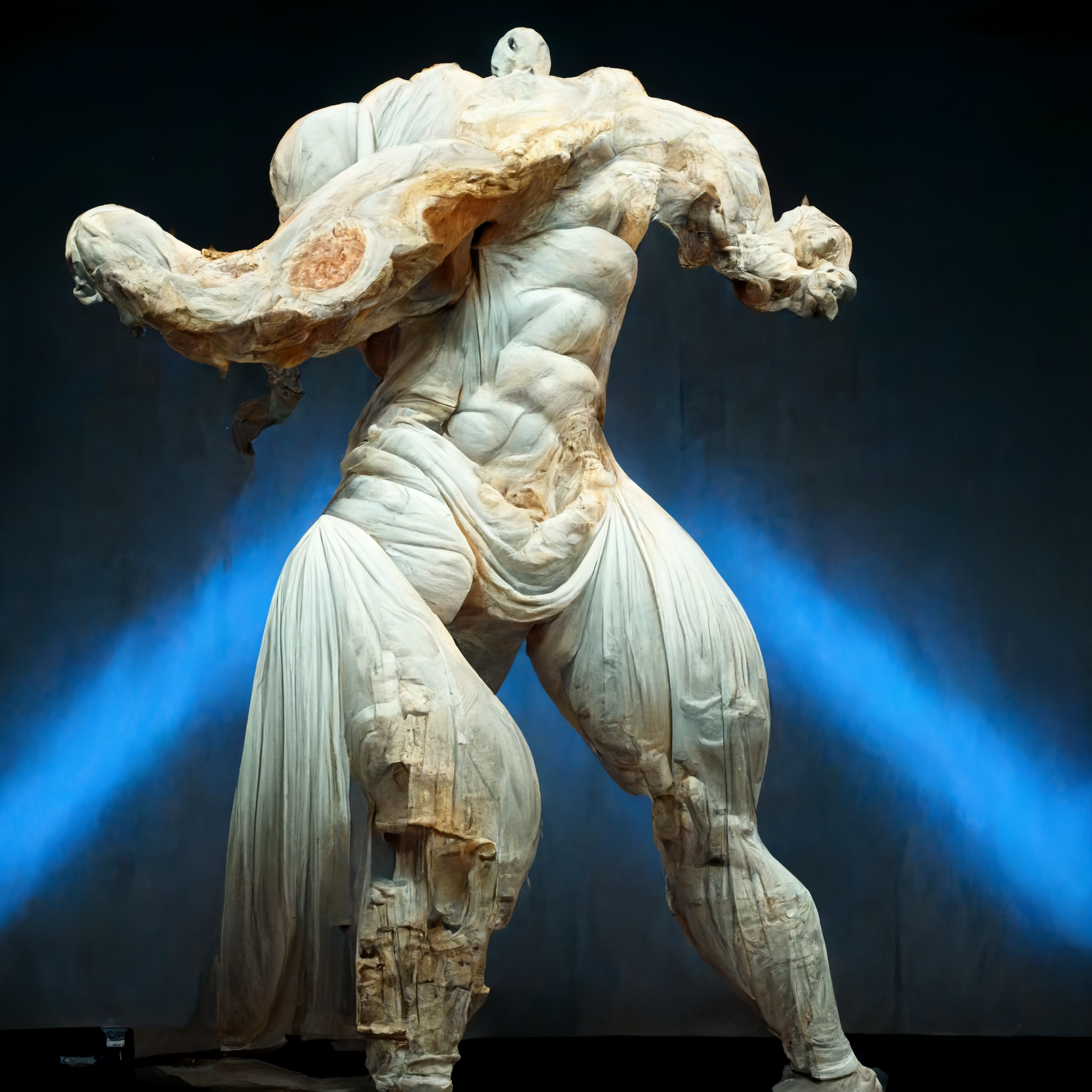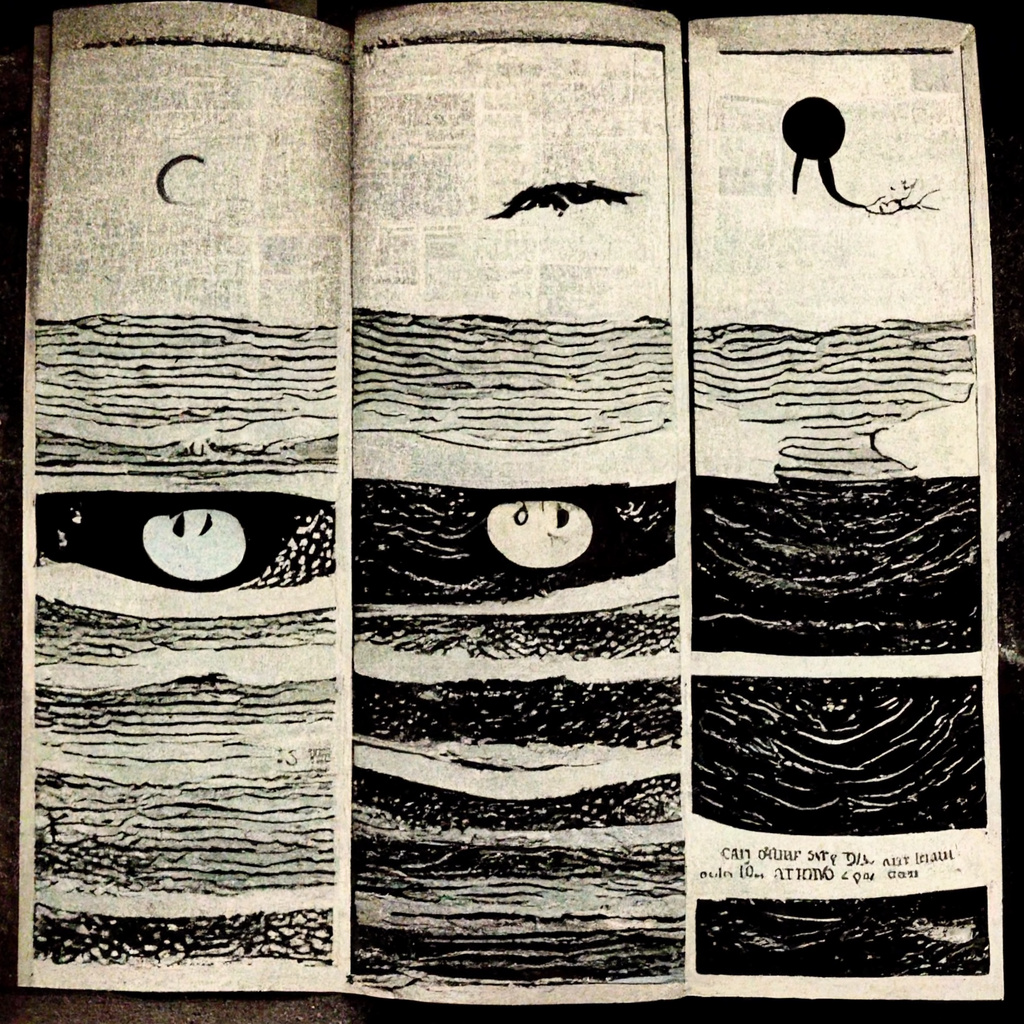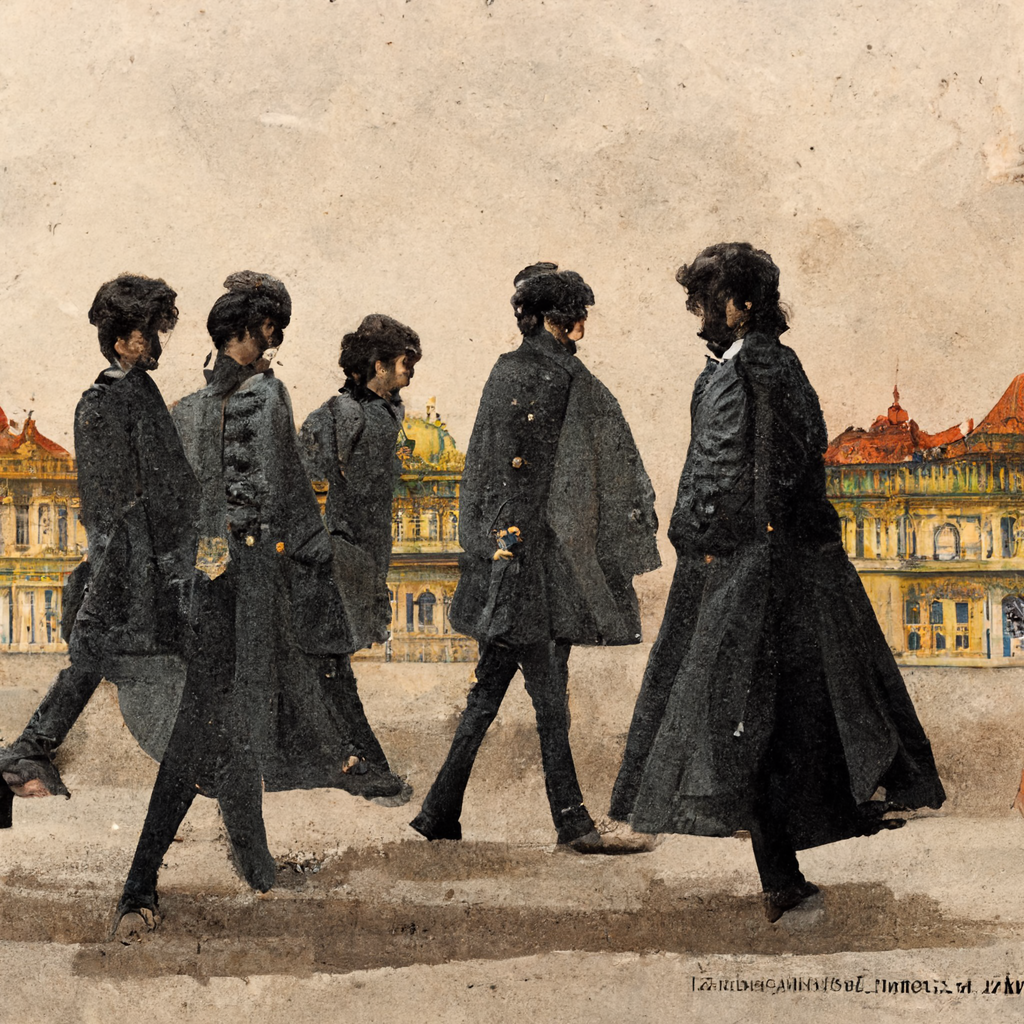 *
Here's another take on Midjourney-generated "art," from Michael Sacasas's newsletter THE CONVIVIAL SOCIETY. (Thanks, Matt B., for sending it.)
I was taken in by [a particular Midjourney] image, which struck me as evocative and intriguing. But as I came back to the image and sat with it for a while, I found that my efforts to engage it at depth were thwarted. This happened when I began to inspect the image more closely. As I did so, my experience of the image began to devolve rather than deepen. When taken whole and at a glance, the image invited closer consideration, but it did not ultimately sustain or reward such attention.

This is not only because the image appeared to fail in some technical sense — hands, for example, seem to give these models trouble — it is that these errors, aberrations, or incongruities are, in a literal sense, insignificant — they signify nothing. They may startle or surprise, which is something, but they do not then go on to capitalize on that initial surprise to lead me on to some deeper insight or aesthetic experience.
Sacasas also quotes a recent Dan Cohen essay on "Humane Ingenuity." Whereas "true art," Cohen says, is "resistant to easy consumption, and rewards repeated encounters," the desire of AI tools "to meet expectations, to align with genres and familiar usage as their machine-learning array informs pixels and characters, is in tension with the human ability to coax new perspectives and meaning from the unusual, unique lives we each live."
Yes, I think this stuff is spot-on. I'd only add — circling back to my comments above — that the deeper insight and new perspective that I do get from contemplating such images is a chilling one, regarding AI's inhumanity — it's "vast and cool and unsympathetic" alien-ness, to quote Wells. Brr!
*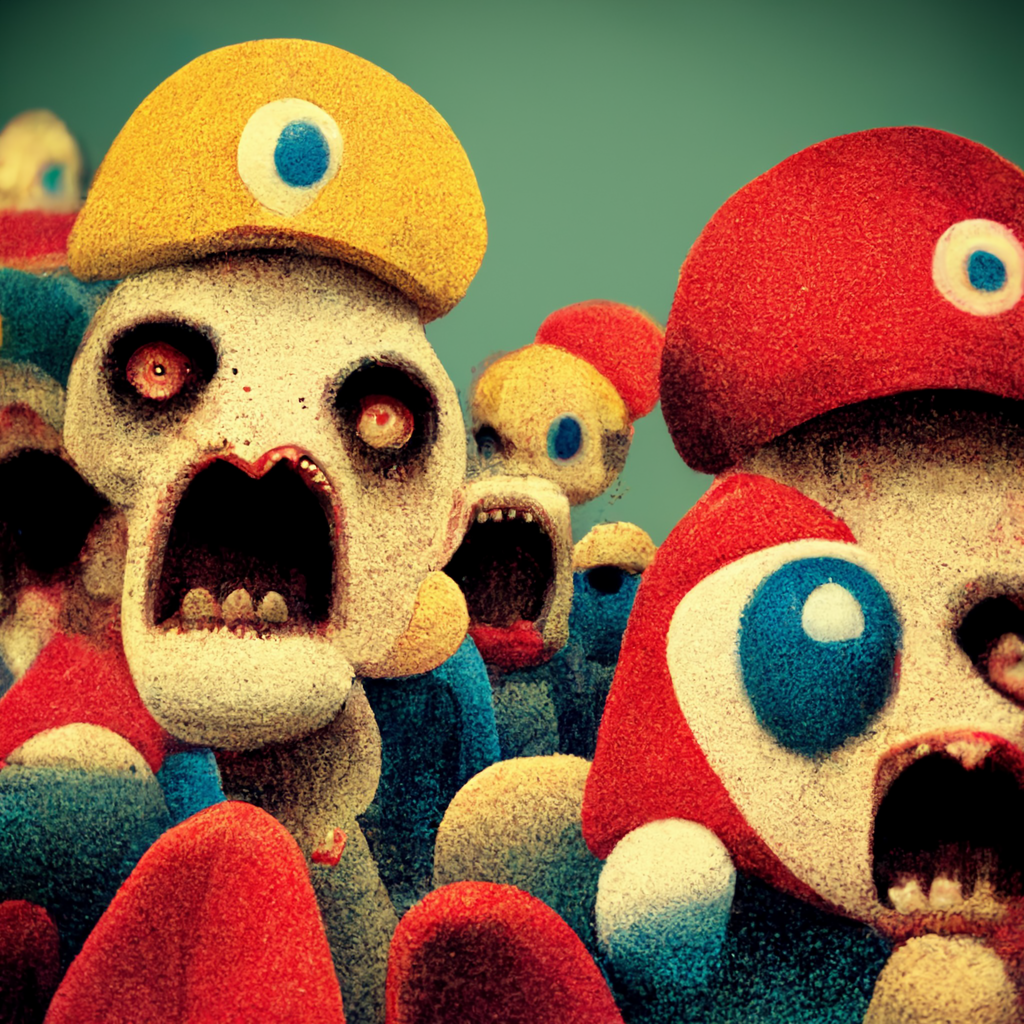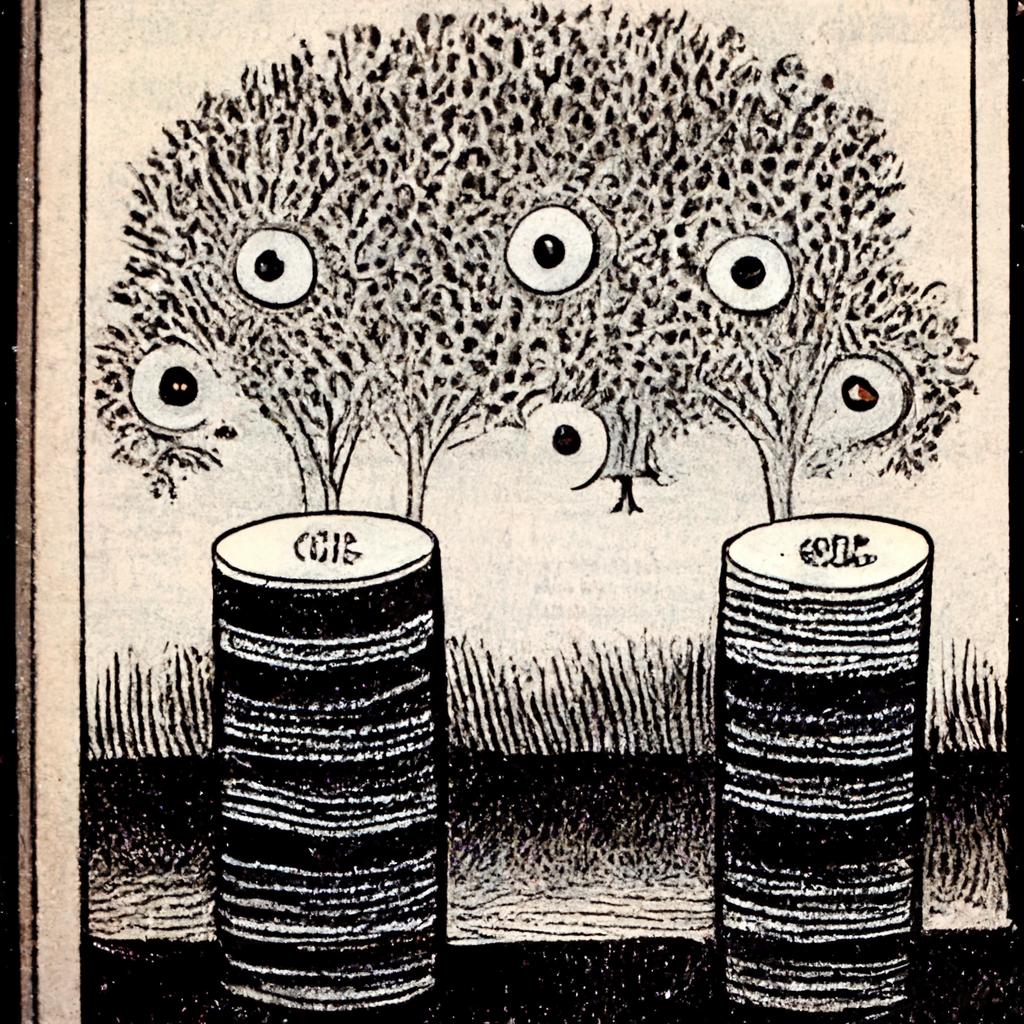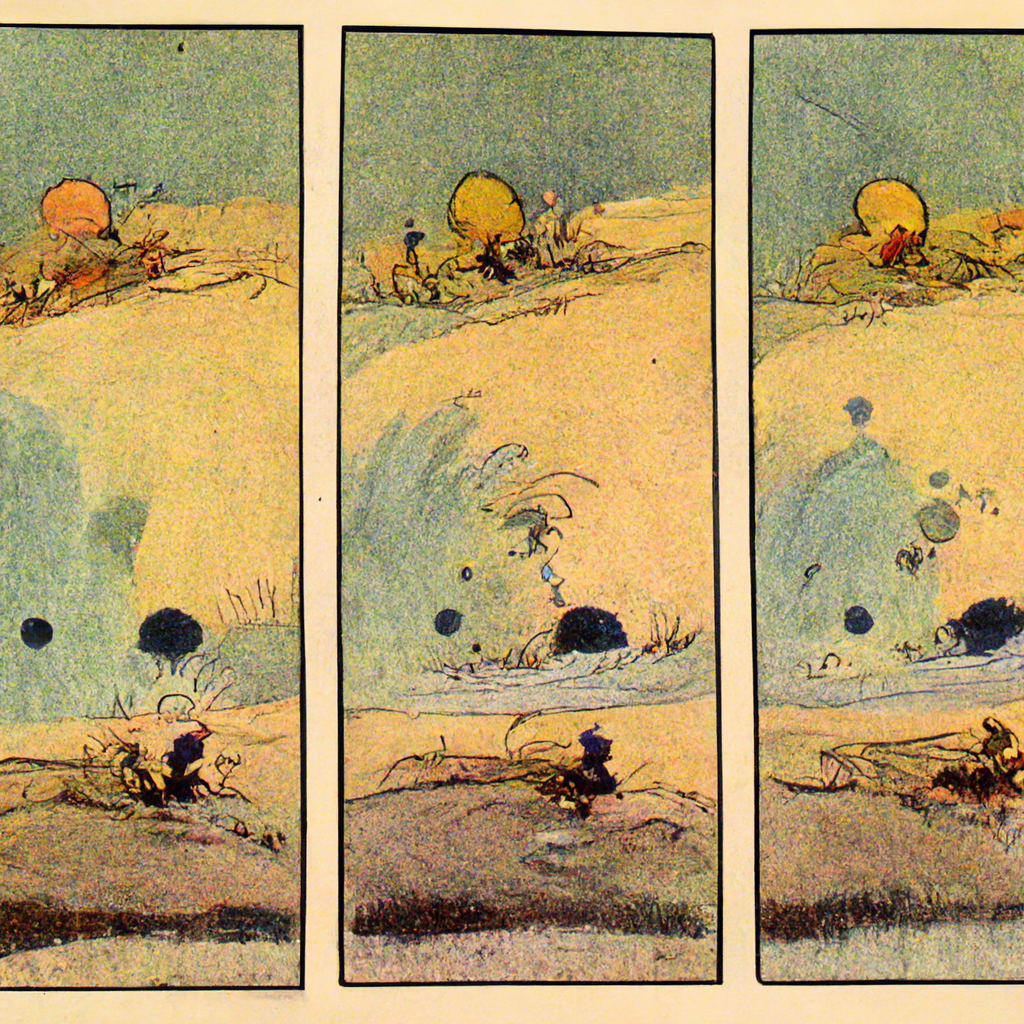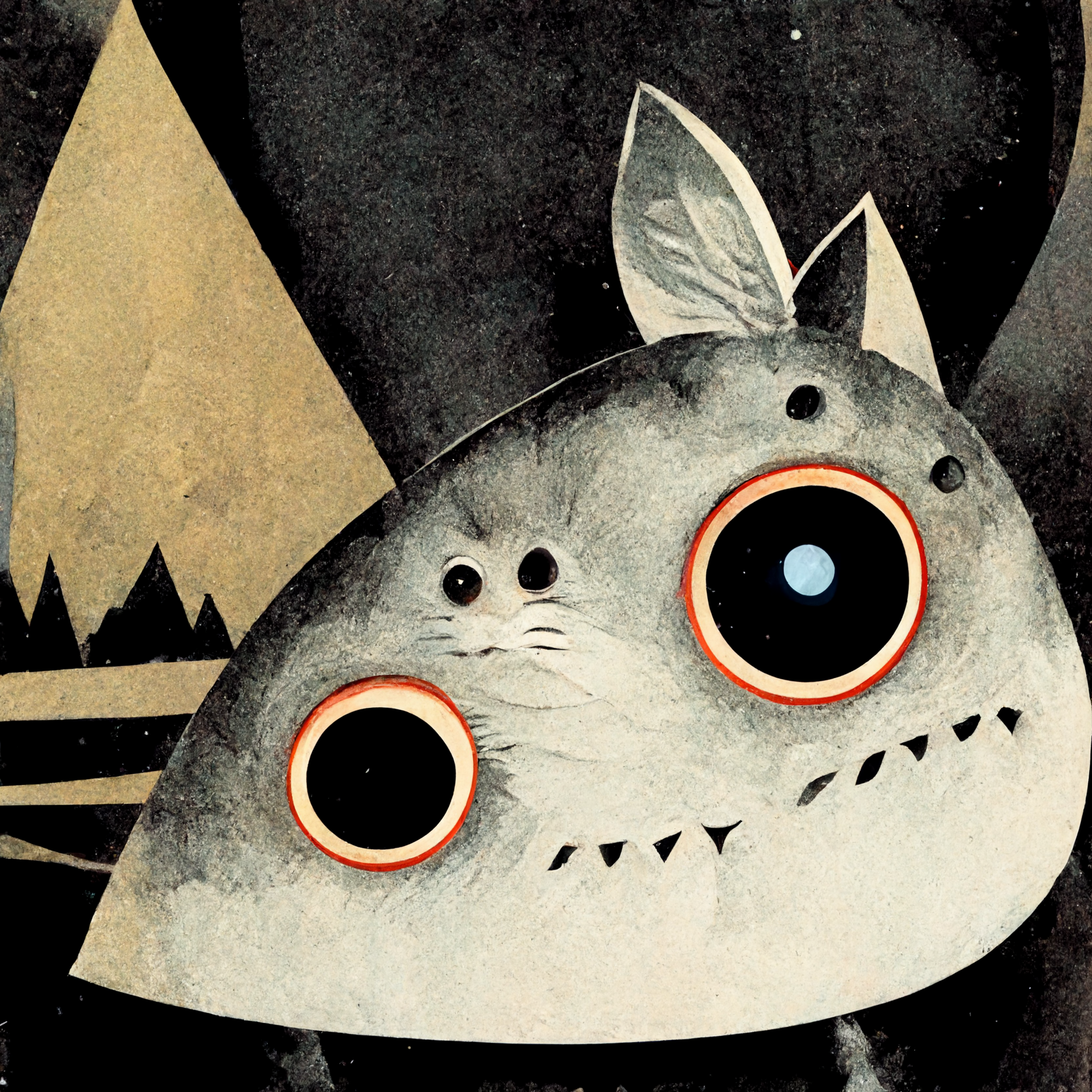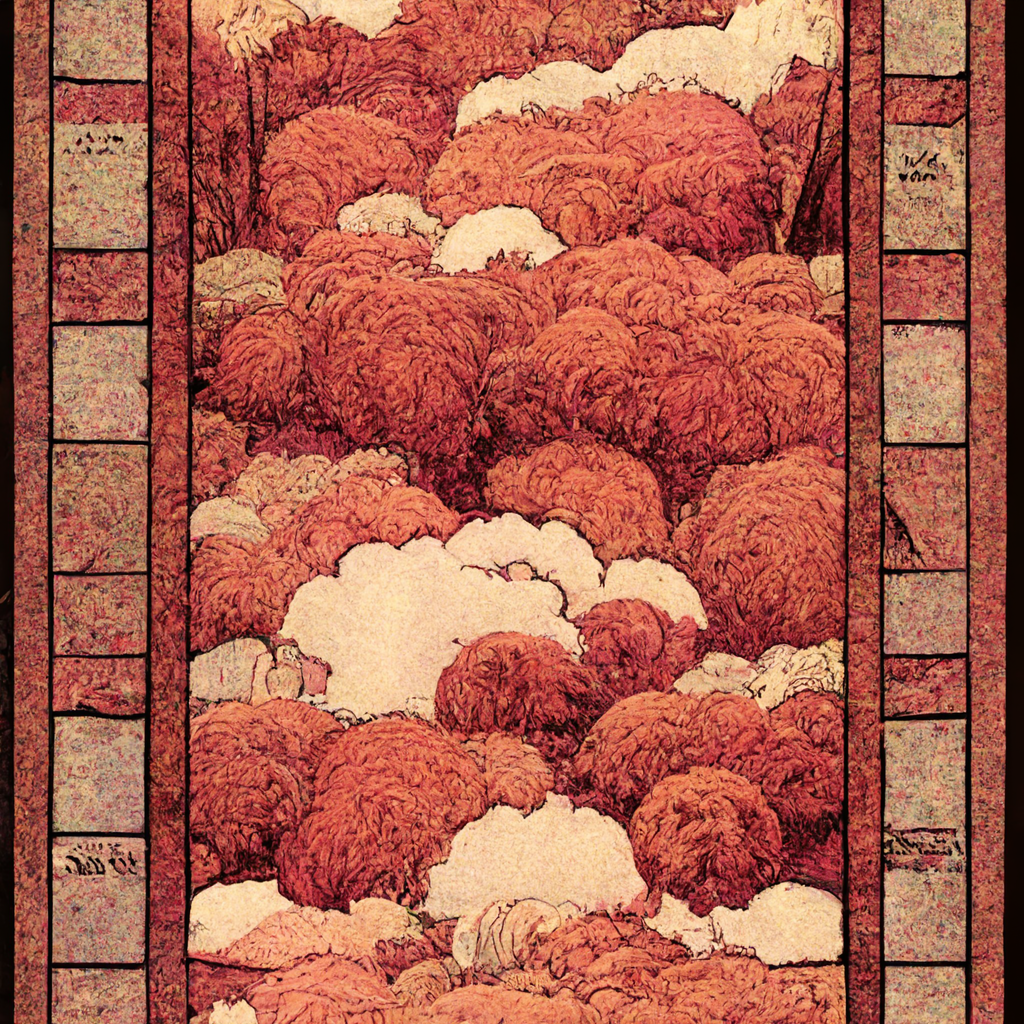 ***
MORE FURSHLUGGINER THEORIES BY JOSH GLENN: SCHEMATIZING | IN CAHOOTS | JOSH'S MIDJOURNEY | POPSZTÁR SAMIZDAT | VIRUS VIGILANTE | TAKING THE MICKEY | WE ARE IRON MAN | AND WE LIVED BENEATH THE WAVES | IS IT A CHAMBER POT? | I'D LIKE TO FORCE THE WORLD TO SING | THE ARGONAUT FOLLY | THE PERFECT FLANEUR | THE TWENTIETH DAY OF JANUARY | THE REAL THING | THE YHWH VIRUS | THE SWEETEST HANGOVER | THE ORIGINAL STOOGE | BACK TO UTOPIA | FAKE AUTHENTICITY | CAMP, KITSCH & CHEESE | THE UNCLE HYPOTHESIS | MEET THE SEMIONAUTS | THE ABDUCTIVE METHOD | ORIGIN OF THE POGO | THE BLACK IRON PRISON | BLUE KRISHMA | BIG MAL LIVES | SCHMOOZITSU | YOU DOWN WITH VCP? | CALVIN PEEING MEME | DANIEL CLOWES: AGAINST GROOVY | DEBATING IN A VACUUM | PLUPERFECT PDA | SHOCKING BLOCKING.