WE ARE MERMAIDS (2)
By: Stephanie Burt
October 9, 2022
We are pleased to excerpt four poems from HILOBROW friend Stephanie Burt's new collection, We Are Mermaids (published this month by Graywolf Press). Lavendar Arseny has illustrated each poem in our series with an original photograph.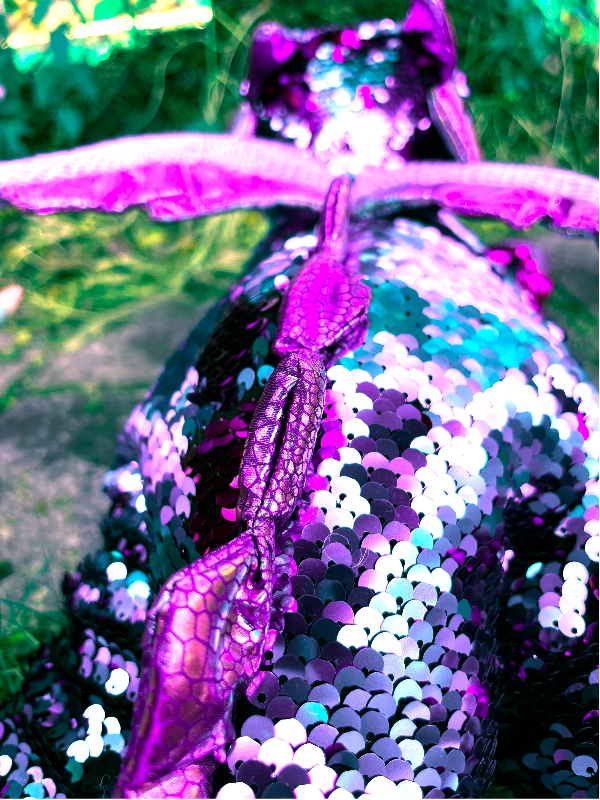 BOEING 757S, AIRBUS 320S, AN EMBRAER 190
We were made to do this:
to wait indefinitely,
to make sure we are in tip-top,
polished shape and cleared
of frost and other obstructions
before we take off,
to get a specified number of human beings
wherever they think they are going, to be
at once mulishly on task and
hyperresponsive
to nuance, to the right statistics' direction
regarding turbulence, gravity, convection
or freezing rain, whose apparent
shellacking we may shrug off
with not much more
than a bump, a flap, a chemical wash, a
cough.
We are aware
that we have younger cousins,
some of whom face mortal danger
if we were to come into contact, skin to
skin.
We like to believe we have
no wish to be like them.
We look out at them from above, from our
serving-
plate-sized windows, our dozens of wide-
lidded eyes.
We do not confide in them. We put on an
act.
Each of us plans
to honor our contract.
We can accumulate ice, or get
alarmingly hot underneath.
In sunlight, our fuselages shine like candy,
the kind that can break your teeth.
All of us grew up
in places that look just like this,
except for the weather. Some are so far
away
tomorrow there starts halfway through
today.
Our first law, or command-
ment, is not to harm
these bipeds who rely on us, who would be
strand-
ed otherwise. Though we know they can fit
into land-
bound vehicles with tires like ours, we
suspect
their sort can't go without our sort.
We do not believe that any of them can
leave
their single, fenced-in, assigned-at-
assembly airport.
My friends and I have invented—
better to say discovered—a kind of religion,
according to which we are dragons,
voluntarily (our sect has it)
taking into ourselves this diminutive, fragile
but also (as we now know) sentient species
with almost no hide, two eyes,
and thin, vestigial wings,
a species that needs our help just to get in
the air.
In return they feed us, and let us
breathe fire, for only as long
as we can keep them all safely up there.
Another denomination, however, has it
that we are really in captivity,
that we have been ensorcelled, that the
bars
and primary colors along our spines and
tails
have made us forget who we are, that we
are not meant
for passengers but for unaided,
unlimited trips around the troposphere,
singing and signaling only to one another,
and that we remain on the ground
in obedient geometrical formations,
queued up and preoccupied, out of habit,
having determined that we ought to follow
other parties' specifications,
their aging grids and literal guy-wires,
out of an excess of caution; due to the
memory
of long-ago collisions; out of respect
for our elderly, who suffer from metal
fatigue
and hope to be put on display once they
retire;
for our difficult sisters, who require
spot-welders and wrenches always
at the ready, who cannot take another
dent;
or else out of our even simpler fears
of the unknown, or of abandonment.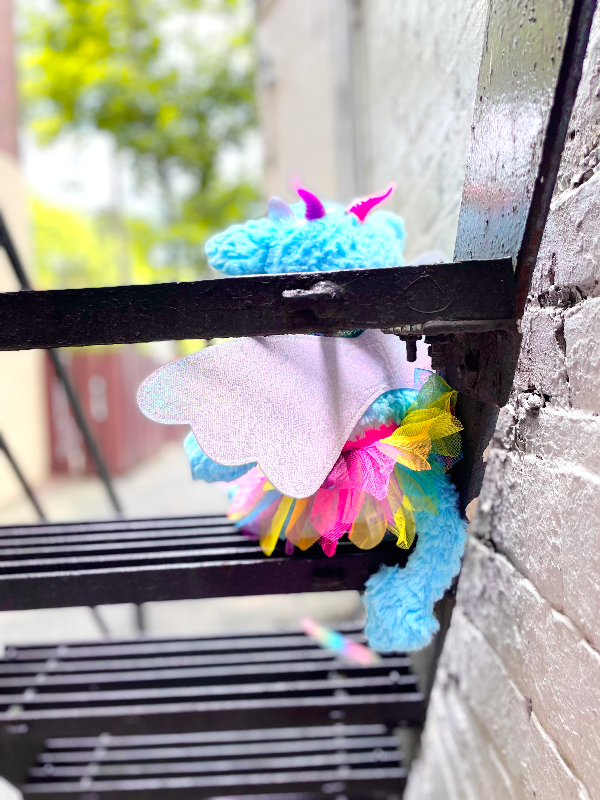 ***
"Boeing 757s, Airbus 320s, an Embraer 190" from We Are Mermaids. Copyright © 2022 by Stephanie Burt. Reprinted with the permission of Graywolf Press, Minneapolis, Minnesota.
WE ARE MERMAIDS: "Miami" | "Boeing 757s, Airbus 320s, an Embraer 190" | "Hymn to Youth" | "Love Poem with Comic Books on Saturdays".
Lavendar Arseny is a creative photographer. They are autistic and nonbinary, and they collect stuffed animals. Find them here.
STEPHANIE BURT at HILOBROW: KEEPERS (10 poems) | GENO (EPIC WINS series) | NO KILL I (KIRK YOUR ENTHUSIASM series) | ENTANGLEMENT (HERMENAUTIC TAROT series) | HAPPY BIRTHDAY (QUIRK YOUR ENTHUSIASM series) | FEIJOA (GROK MY ENTHUSIASM) | DAMAGE CONTROL (#SQUADGOALS) | UNISEX (WOWEE ZOWEE) | D&D EARRINGS (FLAIR) | KITTY PRYDE RETURNS (SERIOCOMIC) | IMAGINARY FRIEND (CARBONA YOUR ENTHUSIASM) | X-MEN (FERB YOUR ENTHUSAISM) | SEA ANEMONE (BESTIARY) | SAMUEL TAYLOR COLERIDGE (KICK YOUR ENTHUSIASM).
CURATED SERIES at HILOBROW: LINOCUT 2022 by Lawry Hutcheson | PULP WAVE by Charles Leech | DRAWING TABLE WORLD by Theo Ellsworth | PARAMAX by Max Glenn | YUKO ODA by Yuko Oda | PLAGUE YEAR by Rick Pinchera | NOOSFERA by Charles Glaubitz | A SILENT HALLUCINATION by Alex Gerasev | BUNNY CITY by Gary Panter | HOP UP by Lucy Sante | HERE BE MONSTERS by Mister Reusch | DOWNTOWNE by Bradley Peterson | OUTBOUND TO MONTEVIDEO by Mimi Lipson | STERANKOISMS by Douglas Wolk | COOLING OFF THE COMMOTION by Chenjerai Kumanyika | UNFLOWN by Jacob Covey | ADEQUATED by Franklin Bruno | PINAKOTHEK by Lucy Sante | BIGFOOT ISLAND by Michael Lewy | DAILY DRUMPF by Rick Pinchera | WINDS OF MAGIC by James Parker | MUSEUM OF FEMORIBILIA by Lynn Peril | ROBOTS + MONSTERS by Joe Alterio | ANNOTATED GIF by Kerry Callen | NOMADBROW by Erik Davis | & many others.