EPITAPH FOR G.K. CHESTERTON
By: Thomas Hardy
August 27, 2022
A (pro- or anti-) science-, mathematics-, technology-, space-, apocalypse-, dehumanization-, disenchantment-, and/or future-oriented poem published during sf's emergent Radium Age (c. 1900–1935). Research and selection by Joshua Glenn.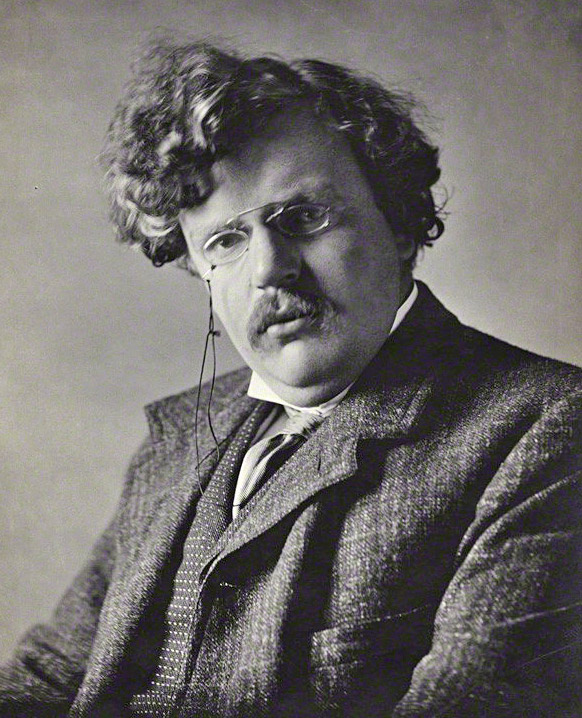 Here lies nipped in this narrow cyst
The literary contortionist
Who prove and never turn a hair
That Darwin's theories were a snare
He'd hold as true with tongue in jowl,
That Nature's geocentric rule
[I think Hardy didn't finish this bit. — ed.]
… true and right
And if one with him could not see
He'd shout his choice word "Blasphemy."
— Dictated by Hardy, who considered Darwin an exemplar of emerging ways of thinking that might supersede Christianity and conventional morality, on his deathbed in 1928. Note that Chesterton had attacked Hardy as "a sort of village atheist brooding and blaspheming over [God] the village idiot."
***
RADIUM AGE PROTO-SF POETRY: Stephen Spender's THE PYLONS | George Sterling's THE TESTIMONY OF THE SUNS | Archibald MacLeish's EINSTEIN | Thomas Thornely's THE ATOM | C.S. Lewis's DYMER | Stephen Vincent Benét's METROPOLITAN NIGHTMARE | Robert Frost's FIRE AND ICE | Aldous Huxley's FIFTH PHILOSOPHER'S SONG | Sara Teasdale's "THERE WILL COME SOFT RAINS" | Edith Södergran's ON FOOT I HAD TO… | Robert Graves's WELSH INCIDENT | Nancy Cunard's ZEPPELINS | D.H. Lawrence's WELLSIAN FUTURES | & many more.