POPSZTÁR SAMIZDAT (9)
By: Joshua Glenn
September 20, 2022
In 1964, a clandestine pan-Eastern European samizdat collective began cranking out popsztár-bűnök ("popstar-crime/sin") novels starring the likes of Mik Džeger, Jerzy Harrisón, and Dayana Ros. This anonymously authored, politically engagé fanfic, some of which predates Star Trek fanzines (which can no longer be considered the first fanfic), was in several instances penned by a later-to-be-notable figure. Though only midjourney in his efforts to excavate this outré para-literary subgenre, Josh Glenn has agreed to share with HILOBROW a few favorite examples.
*
AŠ ESU VĖPLIAŽAS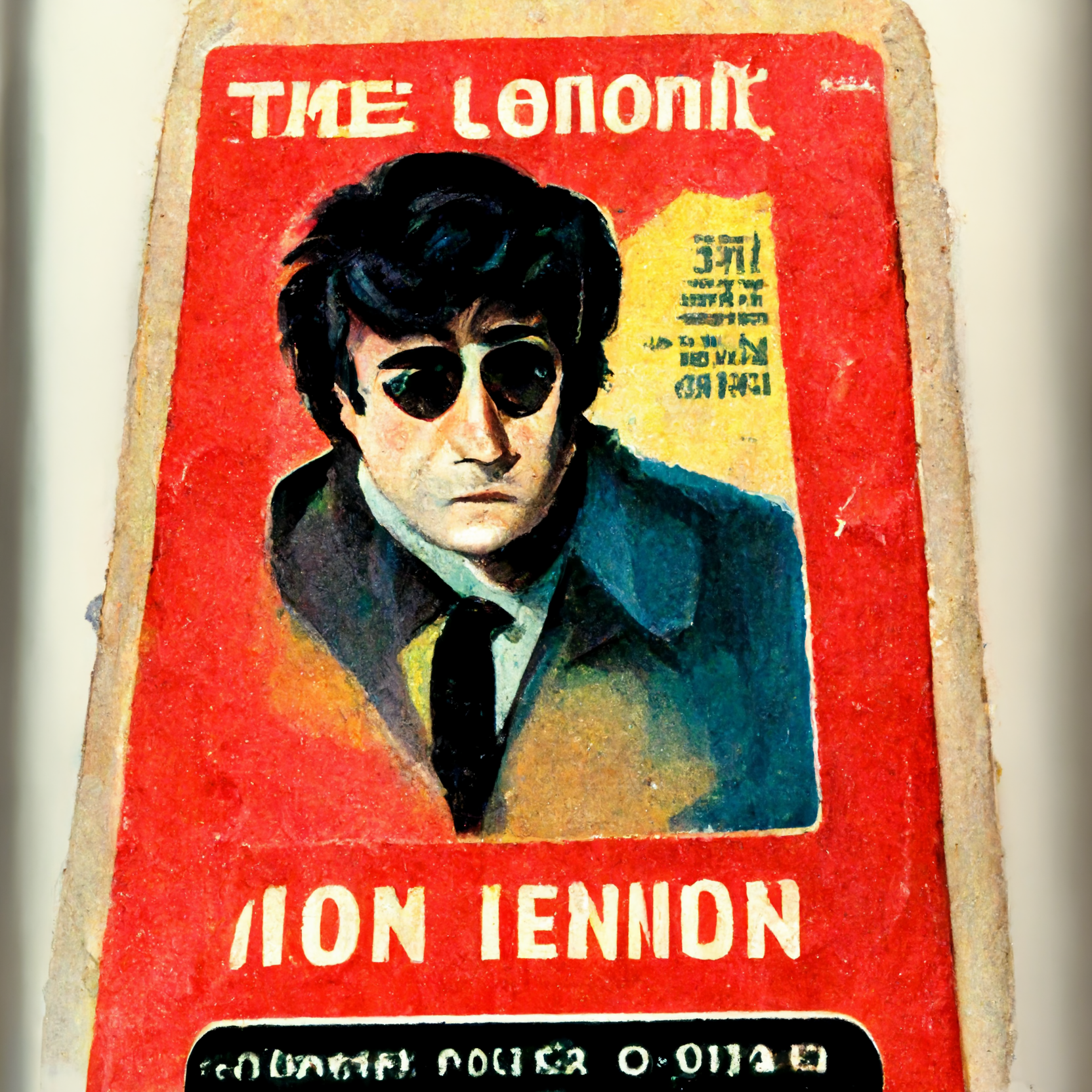 After the Soviet reoccupation of Lithuania in '44, all artistic expressions in Lithuania were closely monitored and censored. However, by the mid-1960s, things had loosened up somewhat. The Lithuanian rock'n'roll bands Kertukai, Aitvarai and Nuogi ant slenksčio in Kaunas, and Kęstutis Antanėlis, Vienuoliai, and Gėlių Vaikai in Vilnius, for example, used subversive metaphors in their lyrics that Lithuanians understood — but the Russian occupiers did not. It will come as no surprise, then, to learn that John Lennon, the metaphor-loving-est Beatle, was revered among Lithuania's youthful dissidents. This quasi-apophenic novel, Aš esu vėpliažas (I Am the Walrus), literalizes the lyrics — members of the occupying Russian military and KGB are sent running, "like pigs from a gun," when "Jonas Lenonas" and his underground cabal of heavily armed, teenaged "egg men" show up on the scene — of that Beatles song. (Eggs, in Lithuania, symbolize nature's revival — another metaphor; see below.) The villainous character "Crabalocker Fishwife" is widely agreed to have been based on Eduardas Eismuntas, a KGB officer of the Lithuanian SSR who in 1987 would become chairman of the KGB in Lithuania. PS: Lenonas's self-immolation, in the book's final scene, is thought to have influenced Romas Kalanta (then 14 years old).
Probable author: I'm partial to the theory that the book was written by Sigitas Geda (1943 – 2008), a poet, translator, and playwright… and a member of Sąjūdis, the Lithuanian independence movement. Geda's poems connect ancient Lithuanian polytheistic religion and mythology with Greek and Sumerian myths, intertwining the old and new worlds with an ode to life and vitality; see the mythopoetic "egg men" business, above.
My copy: Age darkening to text paper with mostly mild foxing throughout, the first several pages a bit heavier, red pencil markings to interior of front cover, light wear and lamination pulls to edges of front cover, mild edge wear to rear cover. Spine of book is very slight rolled. All in all quite a good copy of a scarce book.
POPSZTÁR SAMIZDAT: ICH WILL DEINE HANDGRANATE HALTEN | TEN CHŁOPIEC | KÉRLEK, KÉRLEK, KÉRLEK | SUFLET CU OCHI ALBAȘTRI | СПРИ СЕ! В ИМЕТО НА ЛЮБОВТА | ИГРАЈТЕ СЕ ВАТРОМ | NIKDE ČLOVĚČE | SHKRIMTAR ME FLETË LETRE | AŠ ESU VĖPLIAŽAS | ALISTUMINE.
***
MORE FURSHLUGGINER THEORIES BY JOSH GLENN: SCHEMATIZING | IN CAHOOTS | JOSH'S MIDJOURNEY | POPSZTÁR SAMIZDAT | VIRUS VIGILANTE | TAKING THE MICKEY | WE ARE IRON MAN | AND WE LIVED BENEATH THE WAVES | IS IT A CHAMBER POT? | I'D LIKE TO FORCE THE WORLD TO SING | THE ARGONAUT FOLLY | THE PERFECT FLANEUR | THE TWENTIETH DAY OF JANUARY | THE REAL THING | THE YHWH VIRUS | THE SWEETEST HANGOVER | THE ORIGINAL STOOGE | BACK TO UTOPIA | FAKE AUTHENTICITY | CAMP, KITSCH & CHEESE | THE UNCLE HYPOTHESIS | MEET THE SEMIONAUTS | THE ABDUCTIVE METHOD | ORIGIN OF THE POGO | THE BLACK IRON PRISON | BLUE KRISHMA | BIG MAL LIVES | SCHMOOZITSU | YOU DOWN WITH VCP? | CALVIN PEEING MEME | DANIEL CLOWES: AGAINST GROOVY | DEBATING IN A VACUUM | PLUPERFECT PDA | SHOCKING BLOCKING.