POPSZTÁR SAMIZDAT (10)
By: Joshua Glenn
September 27, 2022
In 1964, a clandestine pan-Eastern European samizdat collective began cranking out popsztár-bűnök ("popstar-crime/sin") novels starring the likes of Mik Džeger, Jerzy Harrisón, and Dayana Ros. This anonymously authored, politically engagé fanfic, some of which predates Star Trek fanzines (which can no longer be considered the first fanfic), was in several instances penned by a later-to-be-notable figure. Though only midjourney in his efforts to excavate this outré para-literary subgenre, Josh Glenn has agreed to share with HILOBROW a few favorite examples.
*
ALISTUMINE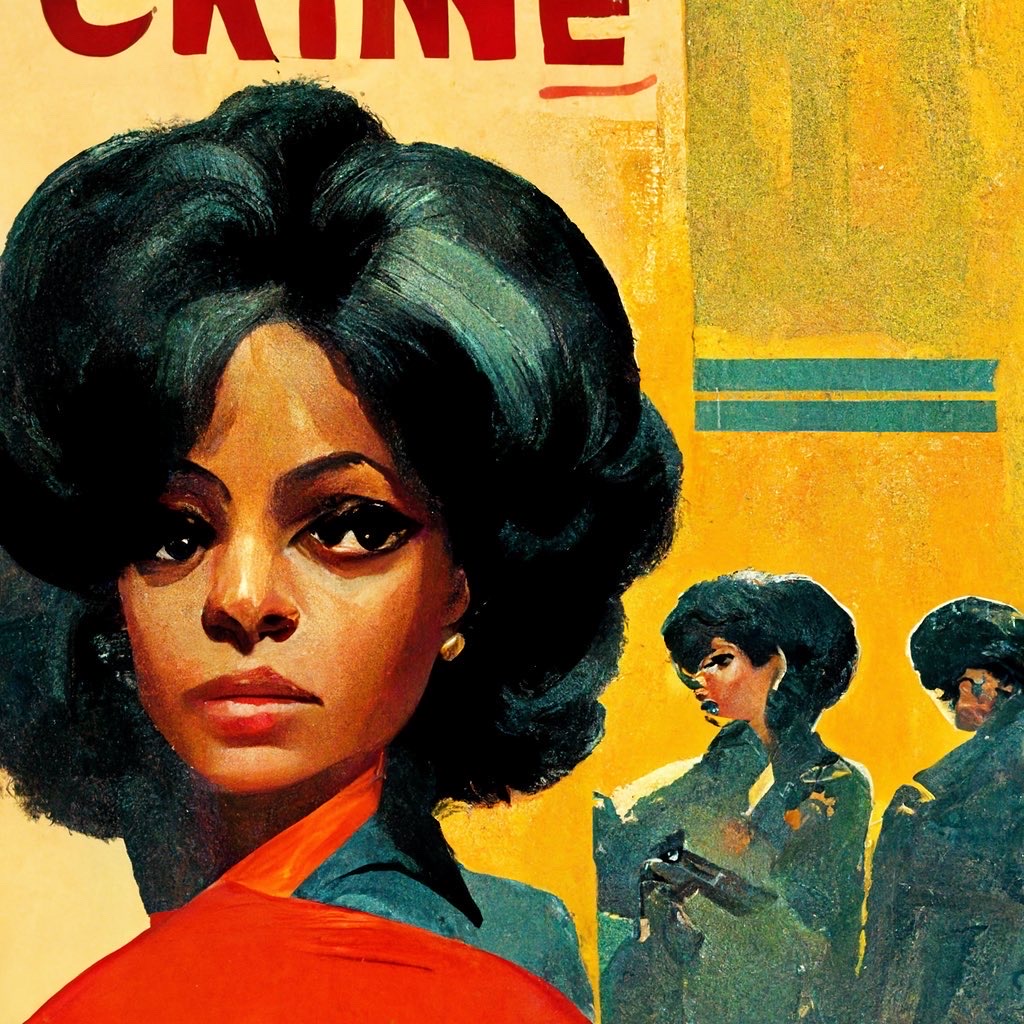 Thanks to the Soviet occupation after WWII, living standards in Estonia kept falling further behind nearby independent Finland. The country was heavily militarized; islands and most of the coastal areas were turned into a restricted border zone which required a special permit for entry. Until the late 1960s, then, when Estonians finally began to watch Finnish television (in the northern parts of the country, where the signal was strong), western pop culture remained a mystery. Perhaps this explains why the 1971 crime novel Alistumine (Surrender) stars a version not only of Diana Ross, but of the Supremes — her quarrelsome but effective henchmen — despite the fact that Ross's solo career had by then begun. More notable than the Diana Ross character, perhaps, is that of the fiery, hard-charging "Firenze" Ballard — who helps to form the bank-robbing crew, only to find her role as co-leader eclipsed. Firenze's demise in this otherwise formulaic story is truly a tear-jerking one.
Probable author: Viivi Luik (b. 1946) is the leading contender. Compare with her poems in the 1971 chapbook Ole kus oled (Be Where You Are). Luik has not responded to queries on this topic.
My copy: Light wear at spine ends, some rubbing at edges, faint crease to lower corner of rear cover, a bright, very good copy of an exceedingly rare book. Not available for sale or trade.
POPSZTÁR SAMIZDAT: ICH WILL DEINE HANDGRANATE HALTEN | TEN CHŁOPIEC | KÉRLEK, KÉRLEK, KÉRLEK | SUFLET CU OCHI ALBAȘTRI | СПРИ СЕ! В ИМЕТО НА ЛЮБОВТА | ИГРАЈТЕ СЕ ВАТРОМ | NIKDE ČLOVĚČE | SHKRIMTAR ME FLETË LETRE | AŠ ESU VĖPLIAŽAS | ALISTUMINE.
***
MORE FURSHLUGGINER THEORIES BY JOSH GLENN: SCHEMATIZING | IN CAHOOTS | JOSH'S MIDJOURNEY | POPSZTÁR SAMIZDAT | VIRUS VIGILANTE | TAKING THE MICKEY | WE ARE IRON MAN | AND WE LIVED BENEATH THE WAVES | IS IT A CHAMBER POT? | I'D LIKE TO FORCE THE WORLD TO SING | THE ARGONAUT FOLLY | THE PERFECT FLANEUR | THE TWENTIETH DAY OF JANUARY | THE REAL THING | THE YHWH VIRUS | THE SWEETEST HANGOVER | THE ORIGINAL STOOGE | BACK TO UTOPIA | FAKE AUTHENTICITY | CAMP, KITSCH & CHEESE | THE UNCLE HYPOTHESIS | MEET THE SEMIONAUTS | THE ABDUCTIVE METHOD | ORIGIN OF THE POGO | THE BLACK IRON PRISON | BLUE KRISHMA | BIG MAL LIVES | SCHMOOZITSU | YOU DOWN WITH VCP? | CALVIN PEEING MEME | DANIEL CLOWES: AGAINST GROOVY | DEBATING IN A VACUUM | PLUPERFECT PDA | SHOCKING BLOCKING.