MUSICAL FROGS
By: Joshua Glenn
April 24, 2022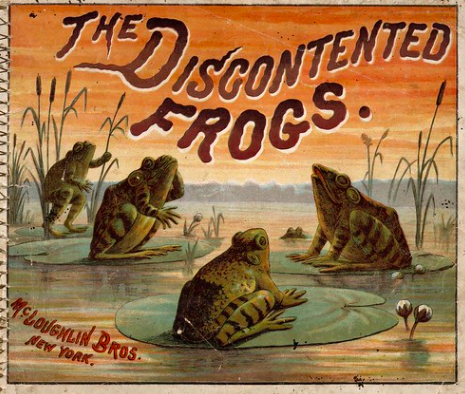 This post is a spinoff from an installment (on the subject of 20th-century pop-culture frogs) that I contributed to the BESTIARY series, here at HILOBROW, earlier this year. That post featured some epic footnotes, which I suspect no one read; below, please find one of them.
*
Because of their croaking, frogs are associated — jocularly — with music in pop culture, particularly during the first half of the twentieth century. Here are a few examples of this sort of thing.
For lots more, try this eBay search.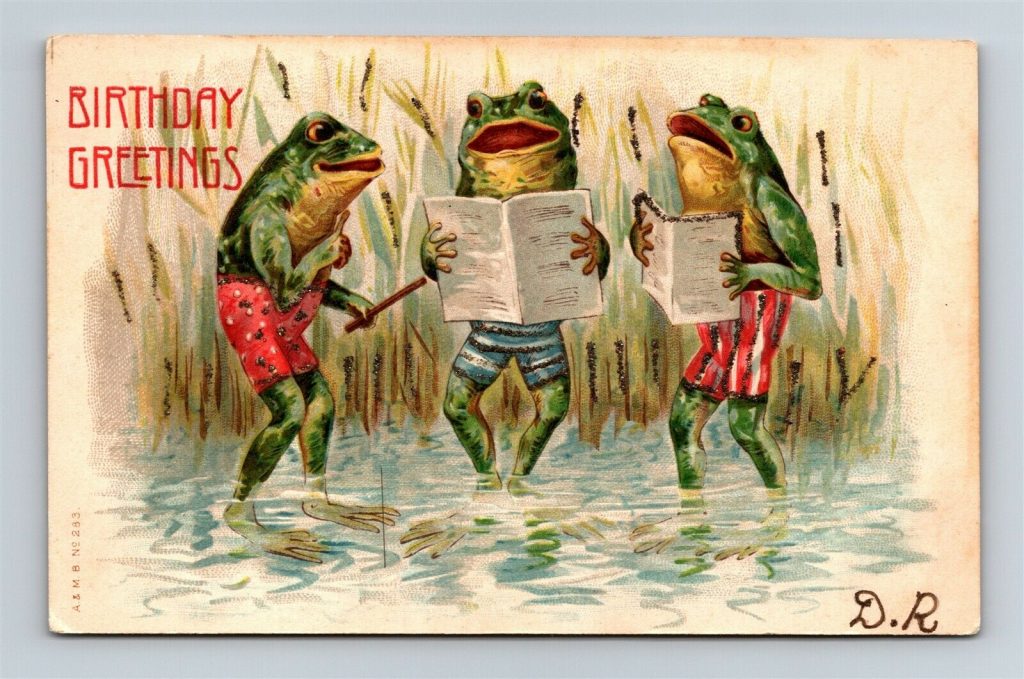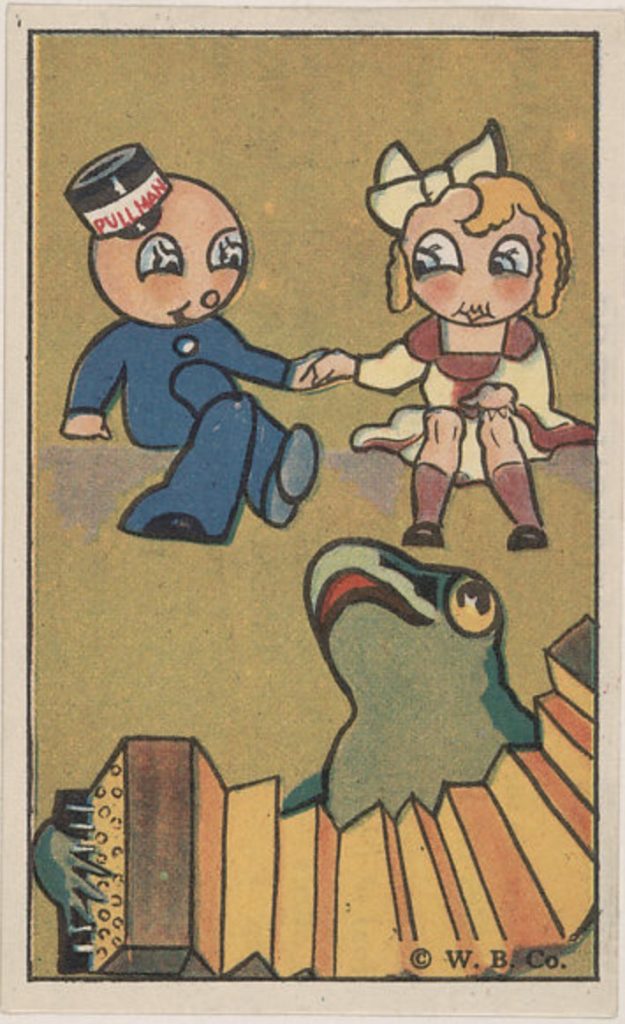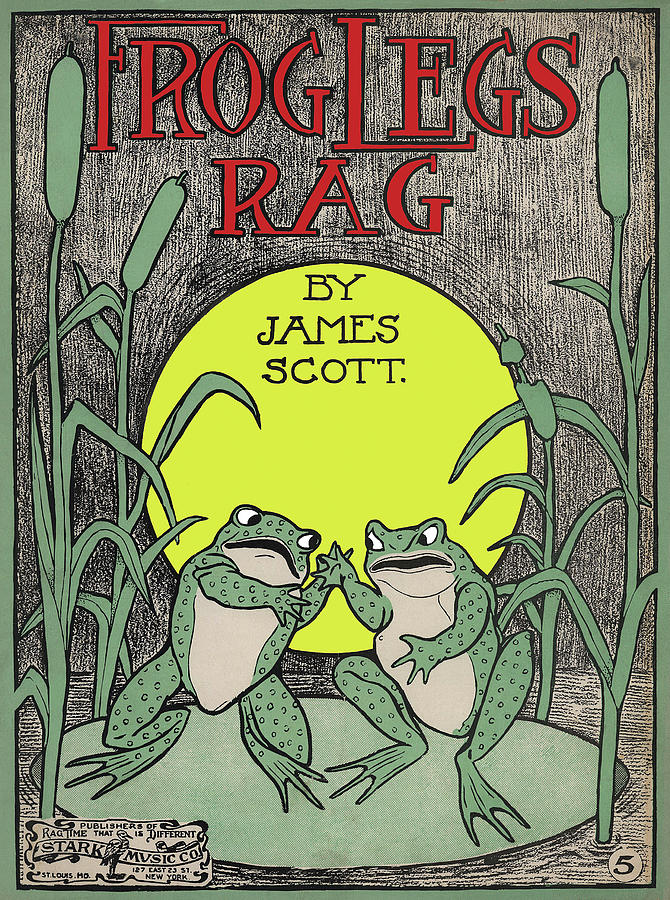 See the 1929 cartoon "Springtime." Some very musical frogs.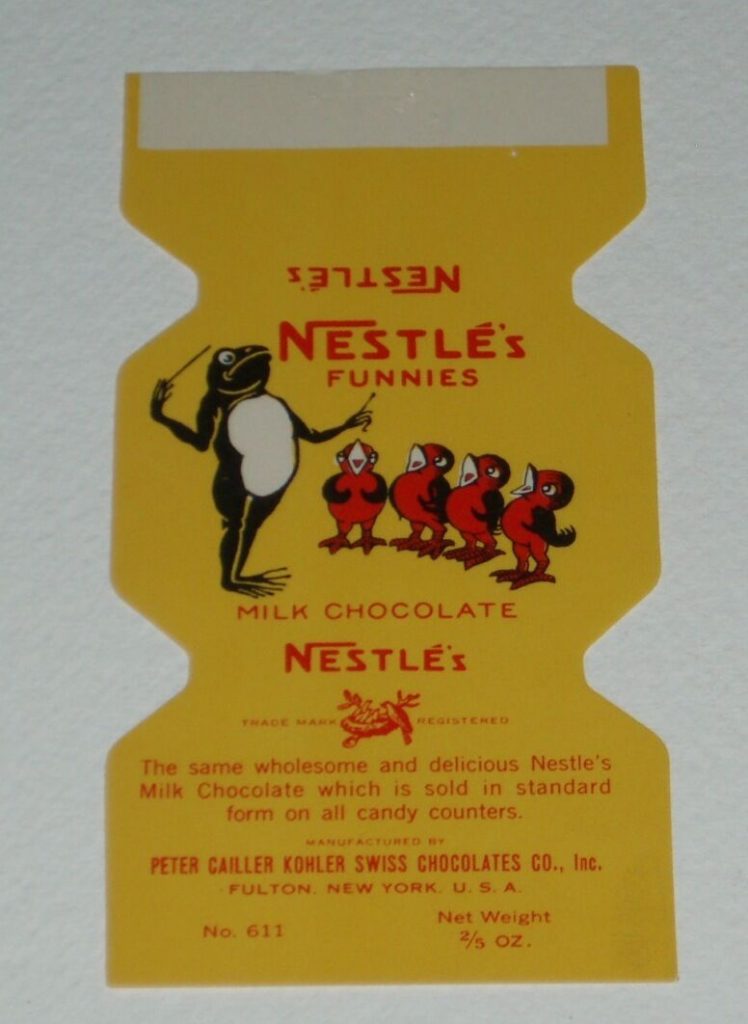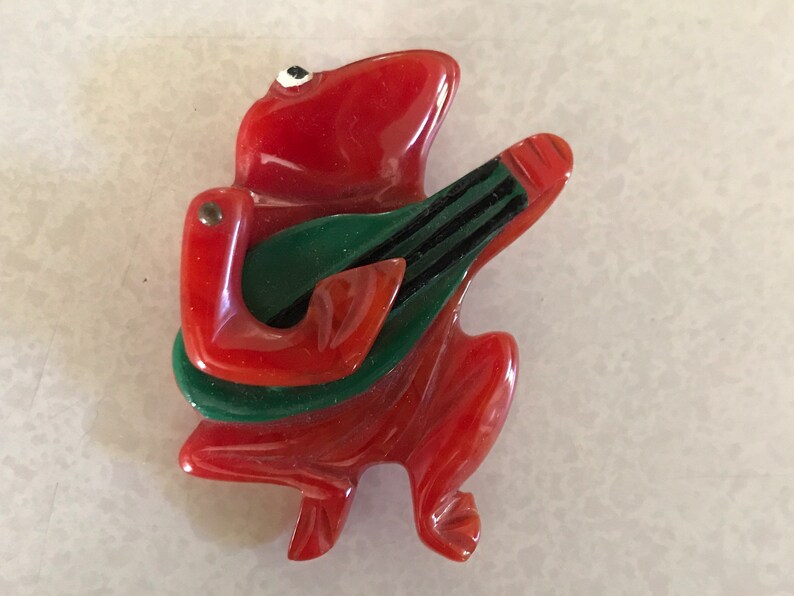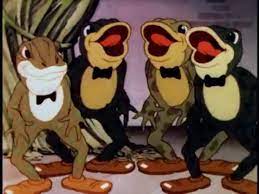 The Old Mill Pond is a 1936 American animated short film in MGM's Happy Harmonies series. Fish and (nattily dressed) frogs gather at the old mill pond to hear a jazz concert. Cab Calloway, Fats Waller, 'Bill "Bojangles' Robinson', Louis Armstrong, Stepin Fetchit, Ethel Waters and The Mills Brothers are caricatured.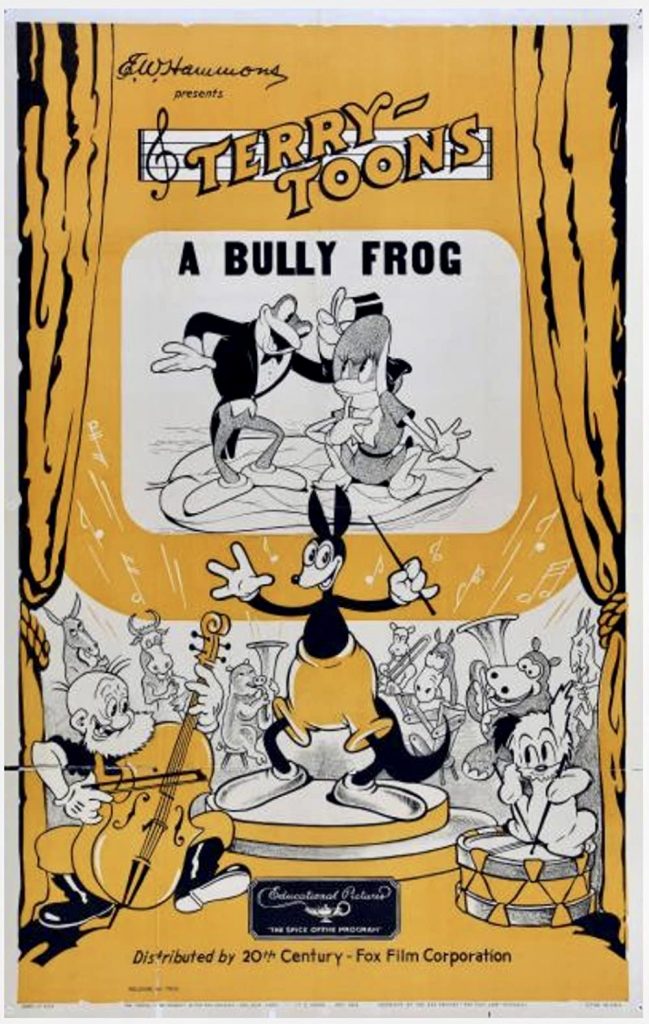 A Bully Frog is 1937 Terrytoons cartoon in which a silk-hatted big frog decides he's too good for life in the little pond. However, when he goes to a jazz club in the big city, things get out of hand. It is considered a middling Terrytoons effort.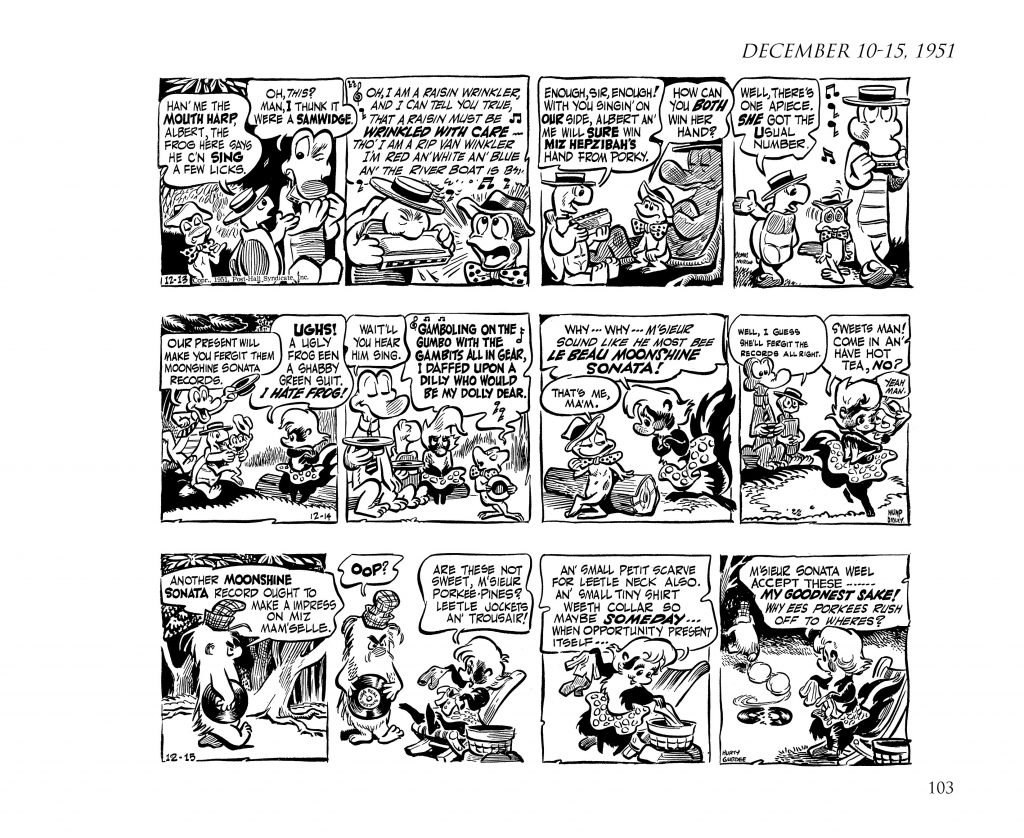 Moonshine Sonata (e.g., Frank Sinatra) in a 1951 Pogo strip.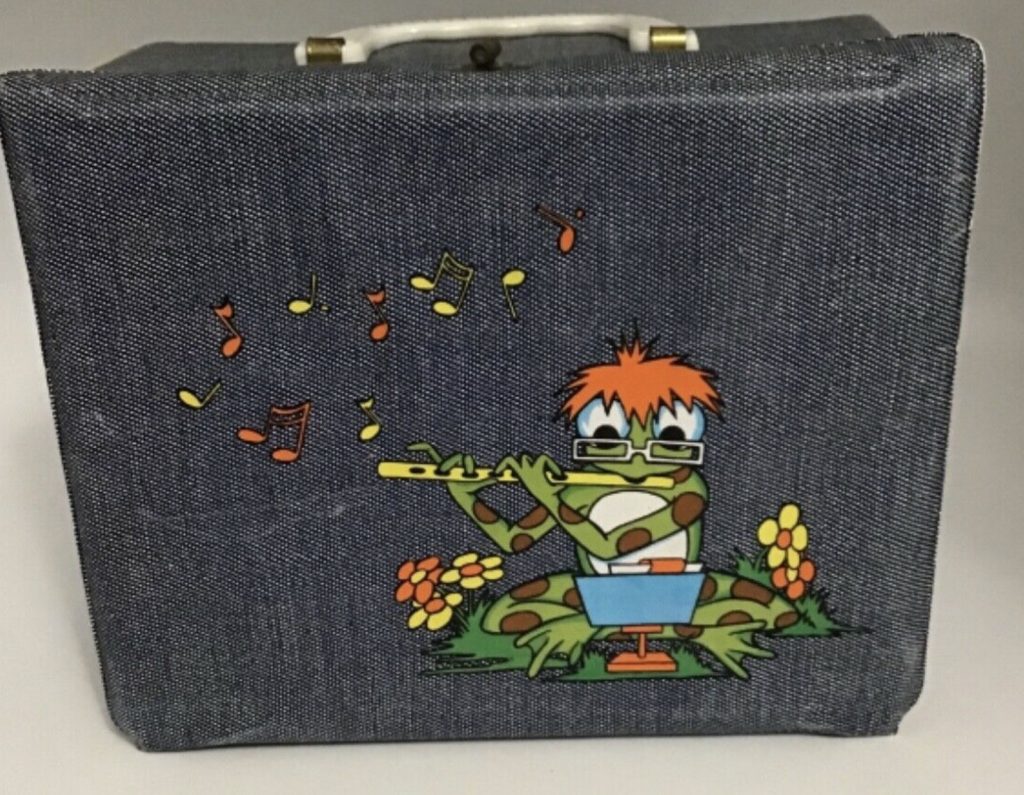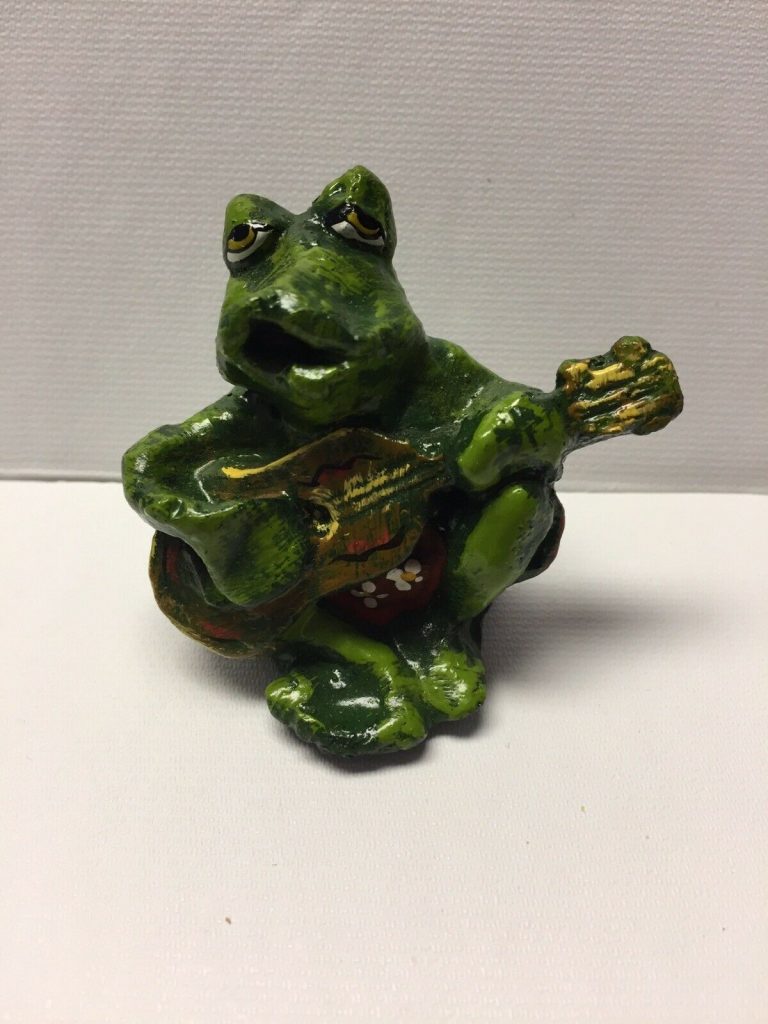 This 1977 frog figurine seems to have tuned in, turned on, dropped out… and lived to regret his youthful decisions.