JOSH'S MIDJOURNEY (5)
By: Joshua Glenn
November 8, 2022
HILOBROW's Josh Glenn has been experimenting, recently, with Midjourney, an AI-generated art-making tool. We are pleased to share with you a few Josh-prompted MJ creations.
JOSH'S MIDJOURNEY: TOTORO-ZELIG | RUNNING LINES | GORILLAS vs. ROBOTS | RUN DMC AT THE BEACH | ASTRONAUTS AMONG US | DANGEROUS VISIONS | GENIUS OF WORKS | MASHUPS | TANTALIZING TEXTURES | MOSHPITS | WTF.
---
ASTRONAUTS AMONG US
Astronauts are a longtime visual obsession of mine — as anyone who's ever looked at the first dozen issues of my 1990s zine Hermenaut can attest. As far as MJ is concerned, I'm drawn to surreal images of astronauts on Earth — out and about, walking amongst us. There must be examples of this sort of thing from 1960s- and 1970s-era sf novels and magazines… I'm sure that's where it's coming from.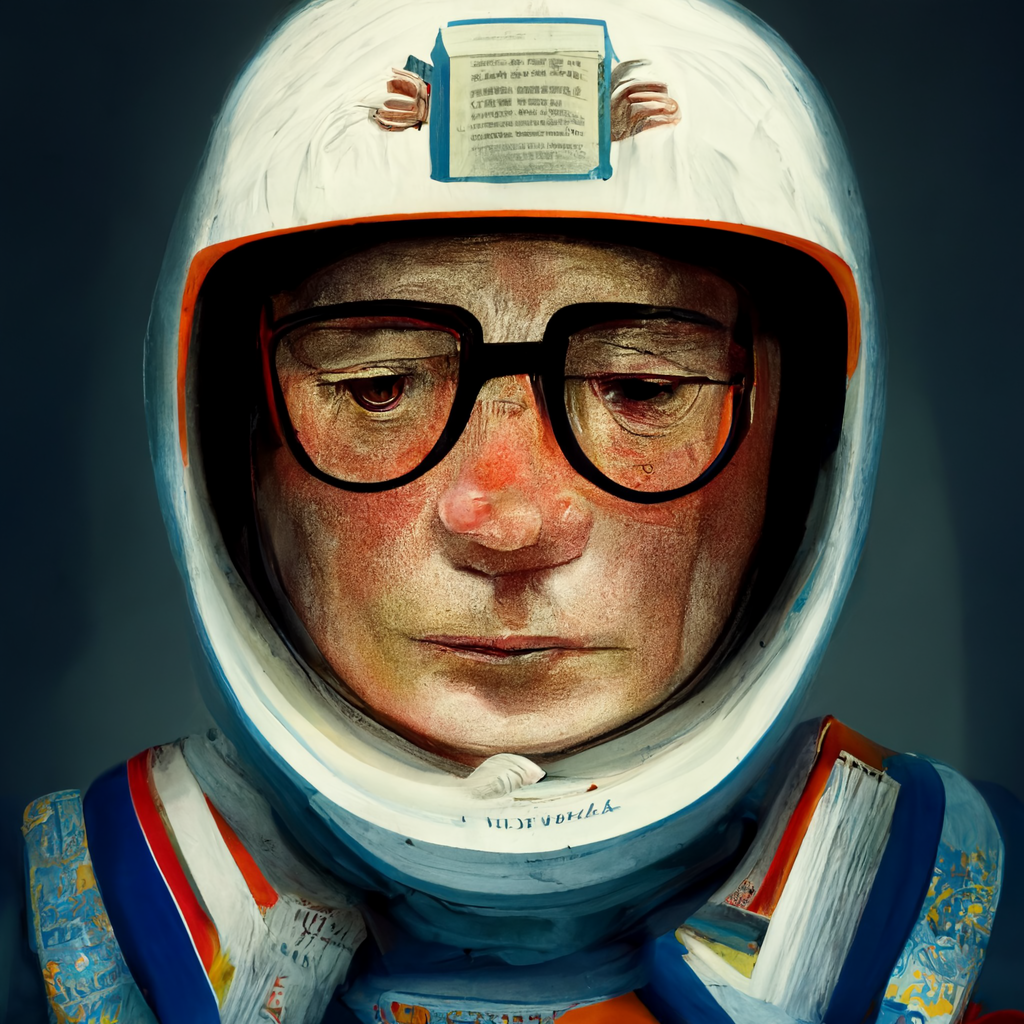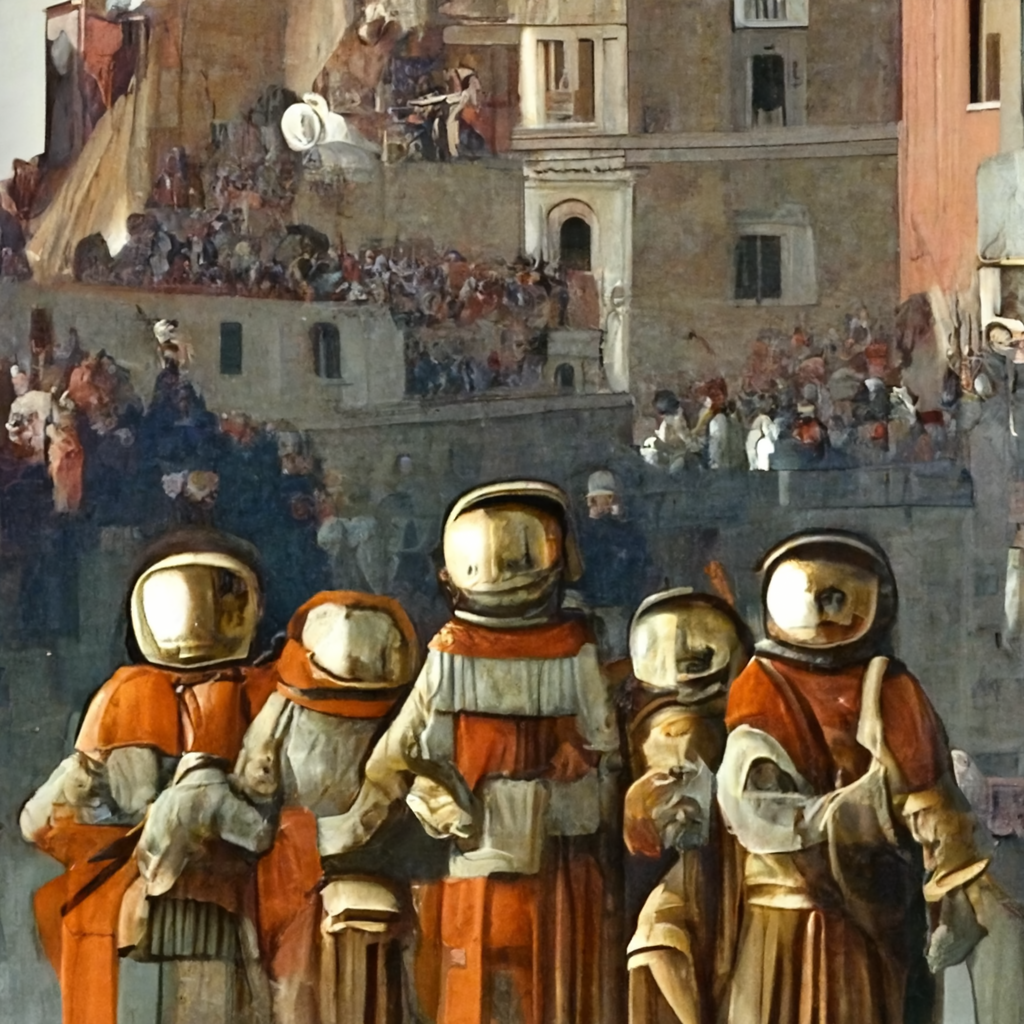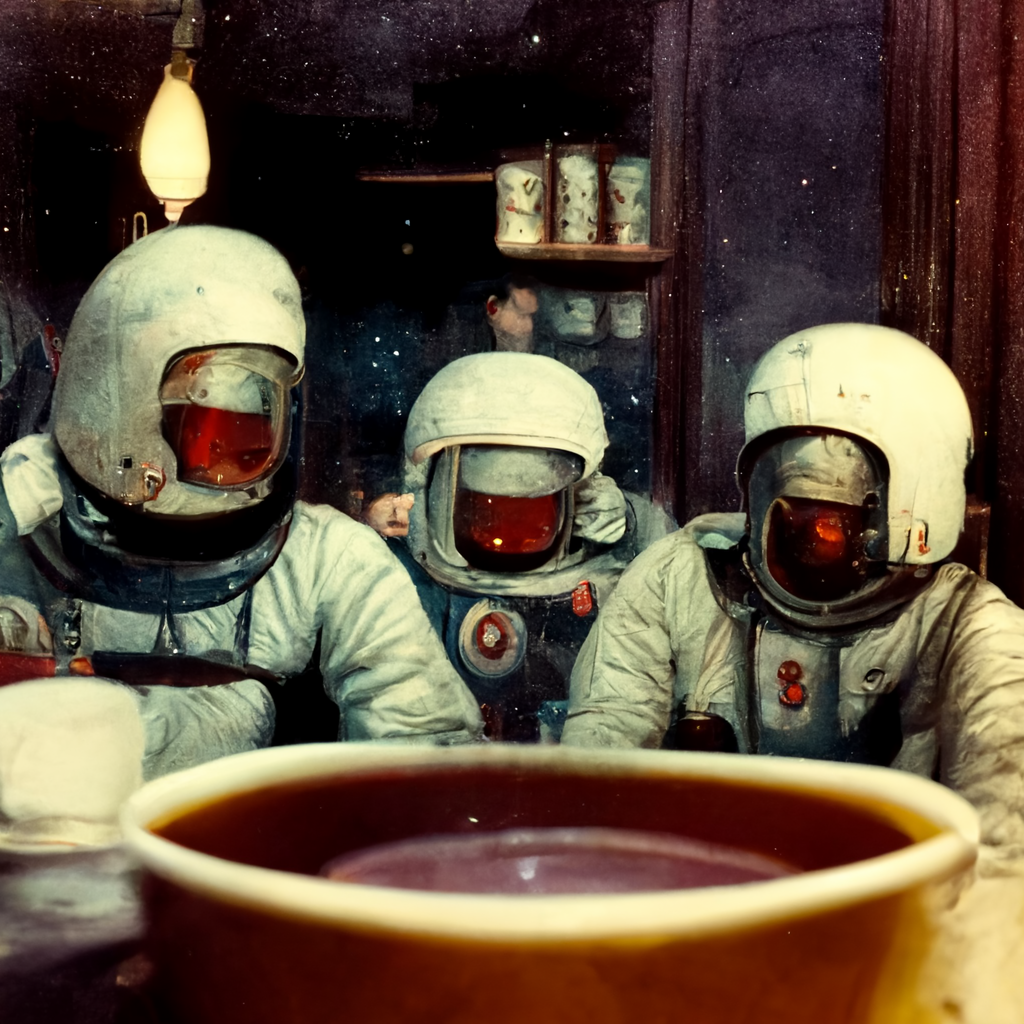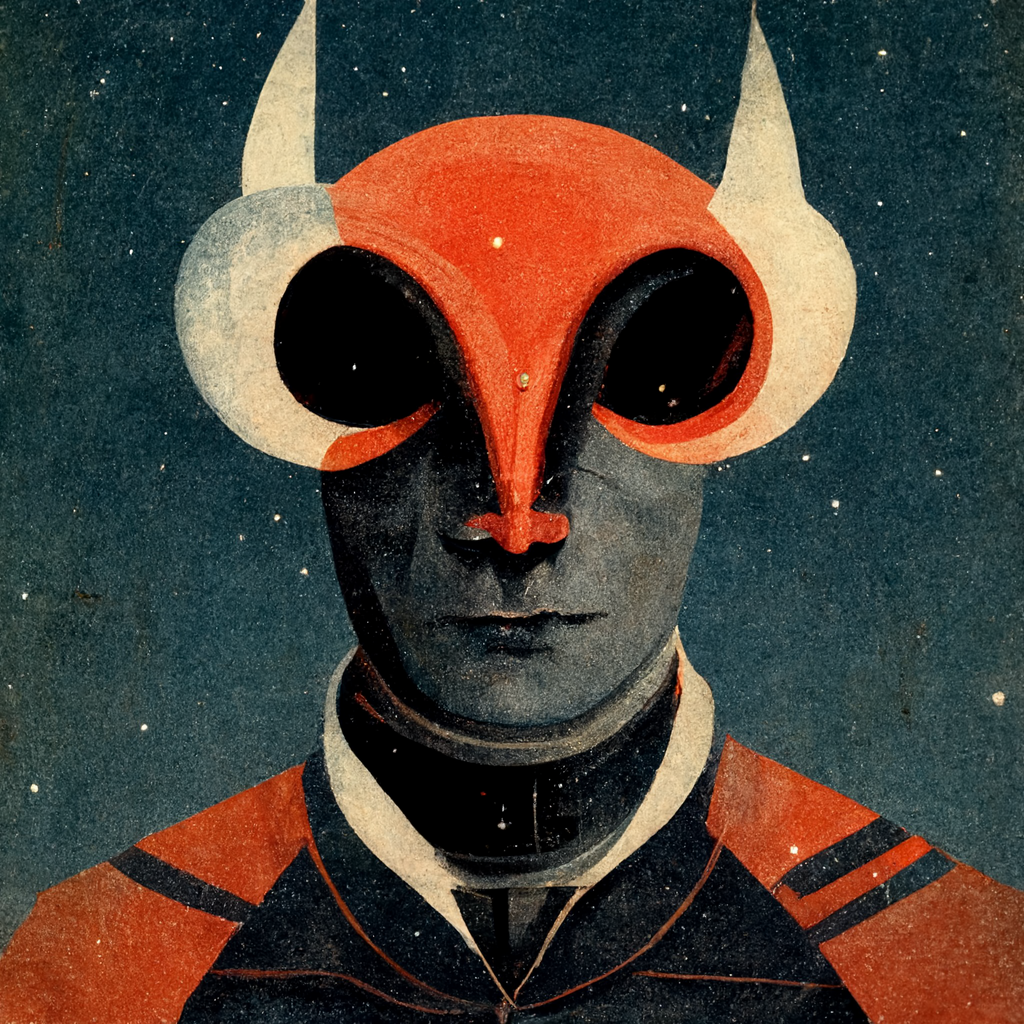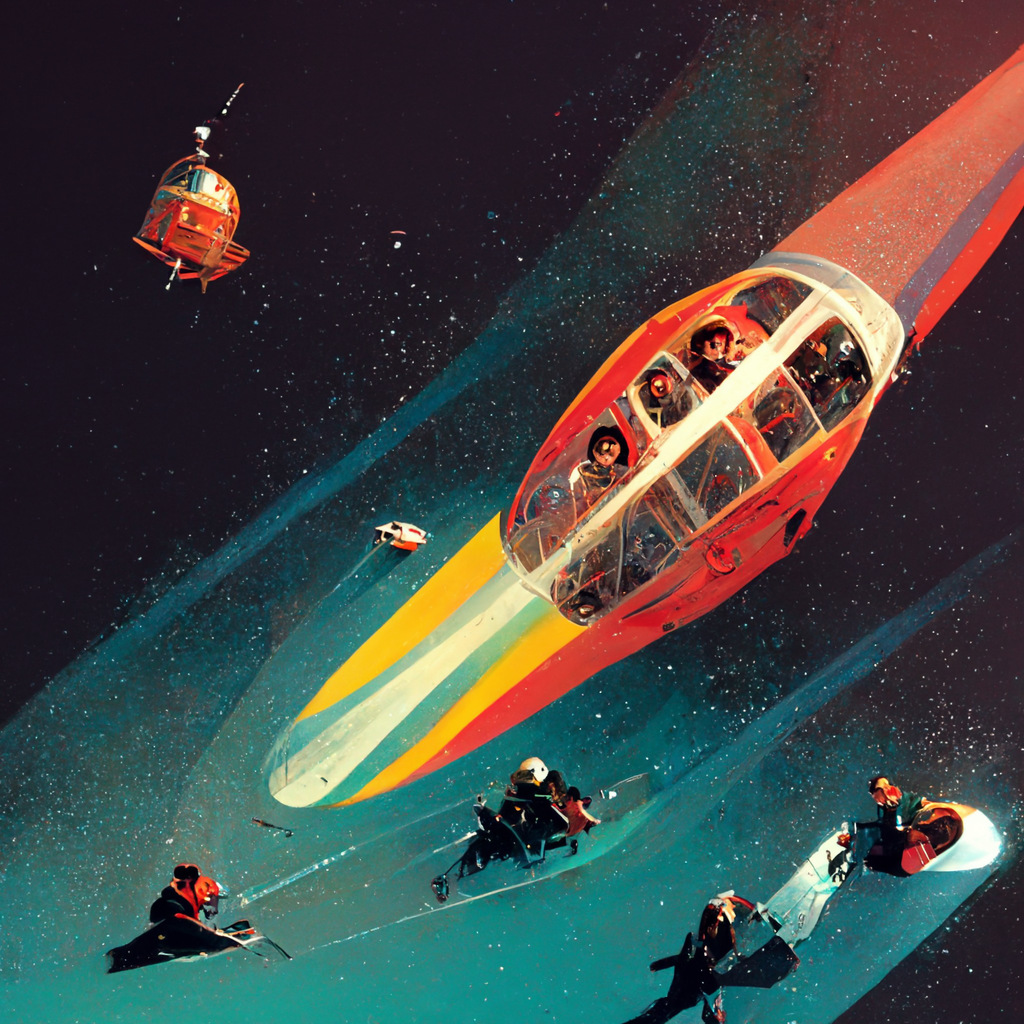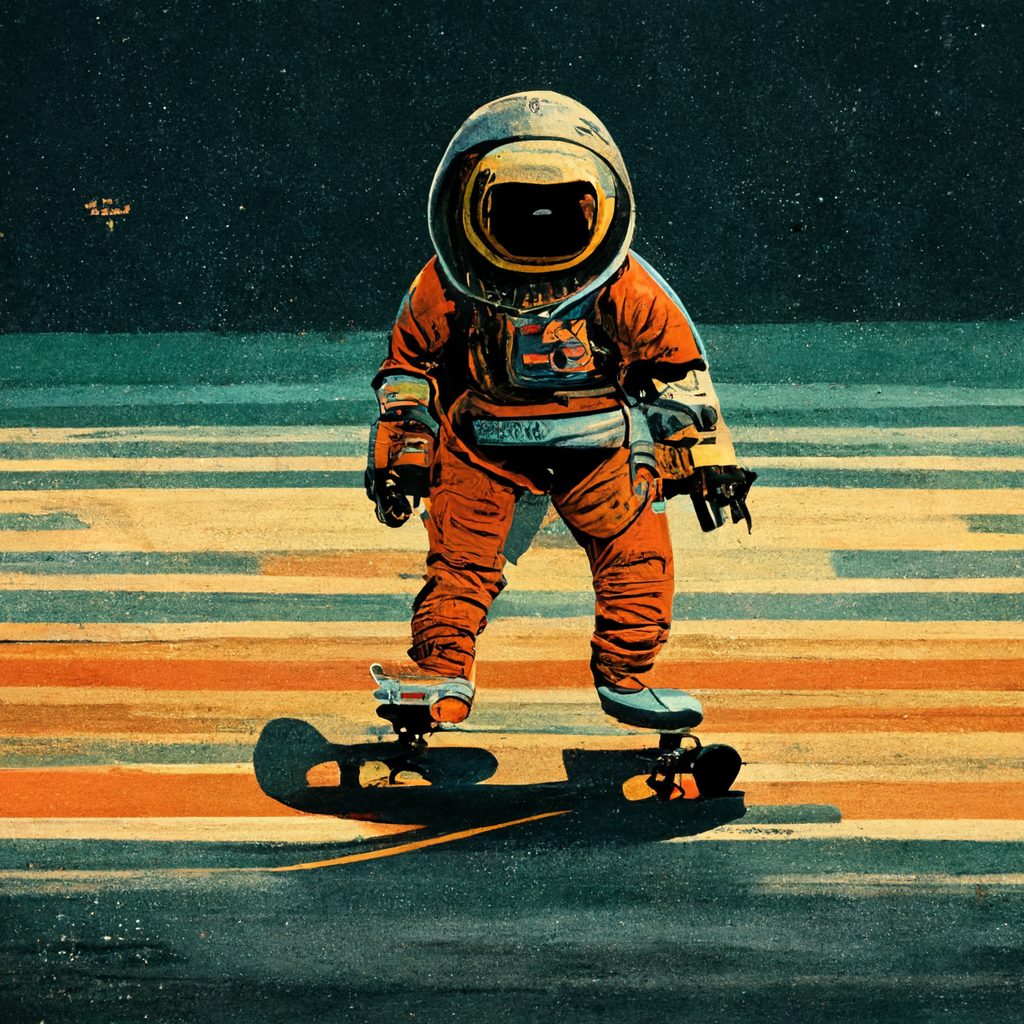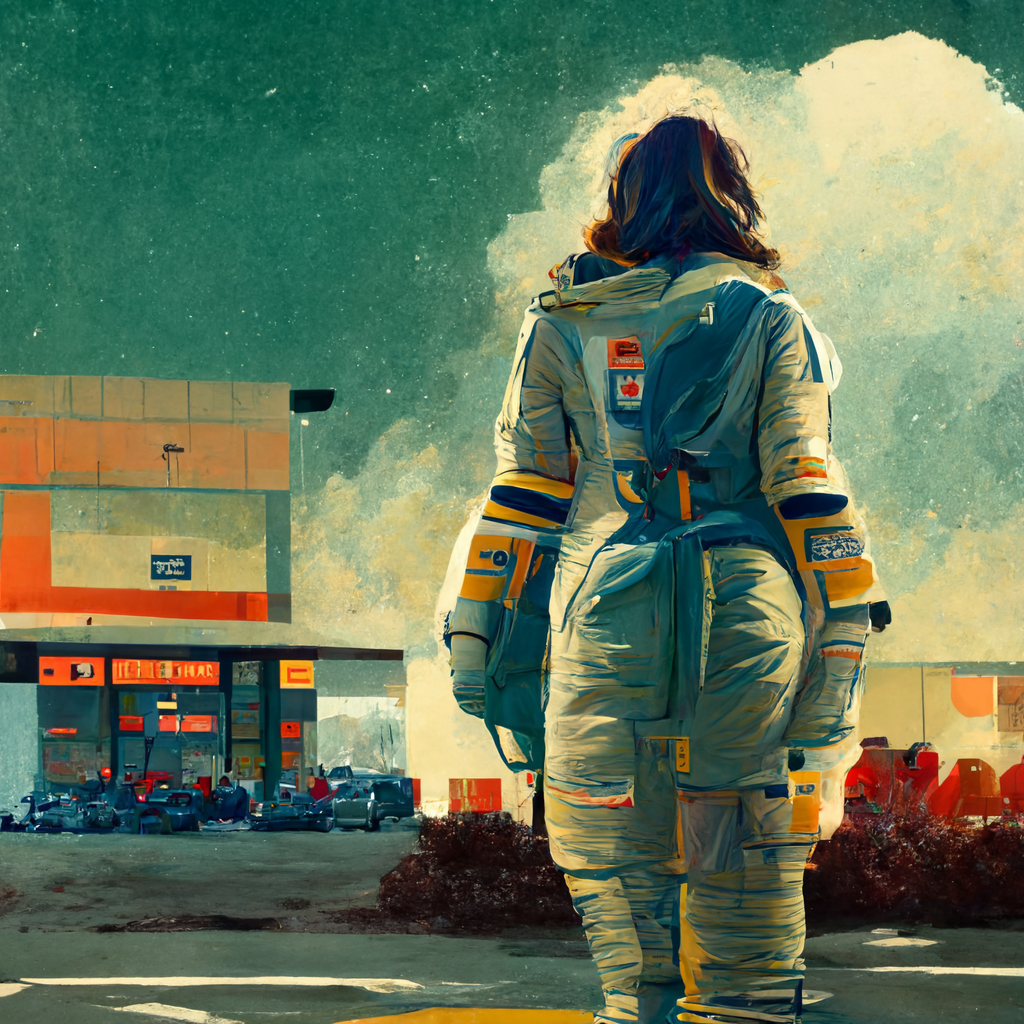 ***
MORE FURSHLUGGINER THEORIES BY JOSH GLENN: SCHEMATIZING | IN CAHOOTS | JOSH'S MIDJOURNEY | POPSZTÁR SAMIZDAT | VIRUS VIGILANTE | TAKING THE MICKEY | WE ARE IRON MAN | AND WE LIVED BENEATH THE WAVES | IS IT A CHAMBER POT? | I'D LIKE TO FORCE THE WORLD TO SING | THE ARGONAUT FOLLY | THE PERFECT FLANEUR | THE TWENTIETH DAY OF JANUARY | THE REAL THING | THE YHWH VIRUS | THE SWEETEST HANGOVER | THE ORIGINAL STOOGE | BACK TO UTOPIA | FAKE AUTHENTICITY | CAMP, KITSCH & CHEESE | THE UNCLE HYPOTHESIS | MEET THE SEMIONAUTS | THE ABDUCTIVE METHOD | ORIGIN OF THE POGO | THE BLACK IRON PRISON | BLUE KRISHMA | BIG MAL LIVES | SCHMOOZITSU | YOU DOWN WITH VCP? | CALVIN PEEING MEME | DANIEL CLOWES: AGAINST GROOVY | DEBATING IN A VACUUM | PLUPERFECT PDA | SHOCKING BLOCKING.