POPSZTÁR SAMIZDAT (4)
By: Joshua Glenn
August 19, 2022
In 1964, a clandestine pan-Eastern European samizdat collective began cranking out popsztár-bűnök ("popstar-crime/sin") novels starring the likes of Mik Džeger, Jerzy Harrisón, and Dayana Ros. This anonymously authored, politically engagé fanfic, some of which predates Star Trek fanzines (which can no longer be considered the first fanfic), was in several instances penned by a later-to-be-notable figure. Though only midjourney in his efforts to excavate this outré para-literary subgenre, Josh Glenn has agreed to share with HILOBROW a few favorite examples.
*
SUFLET CU OCHI ALBAȘTRI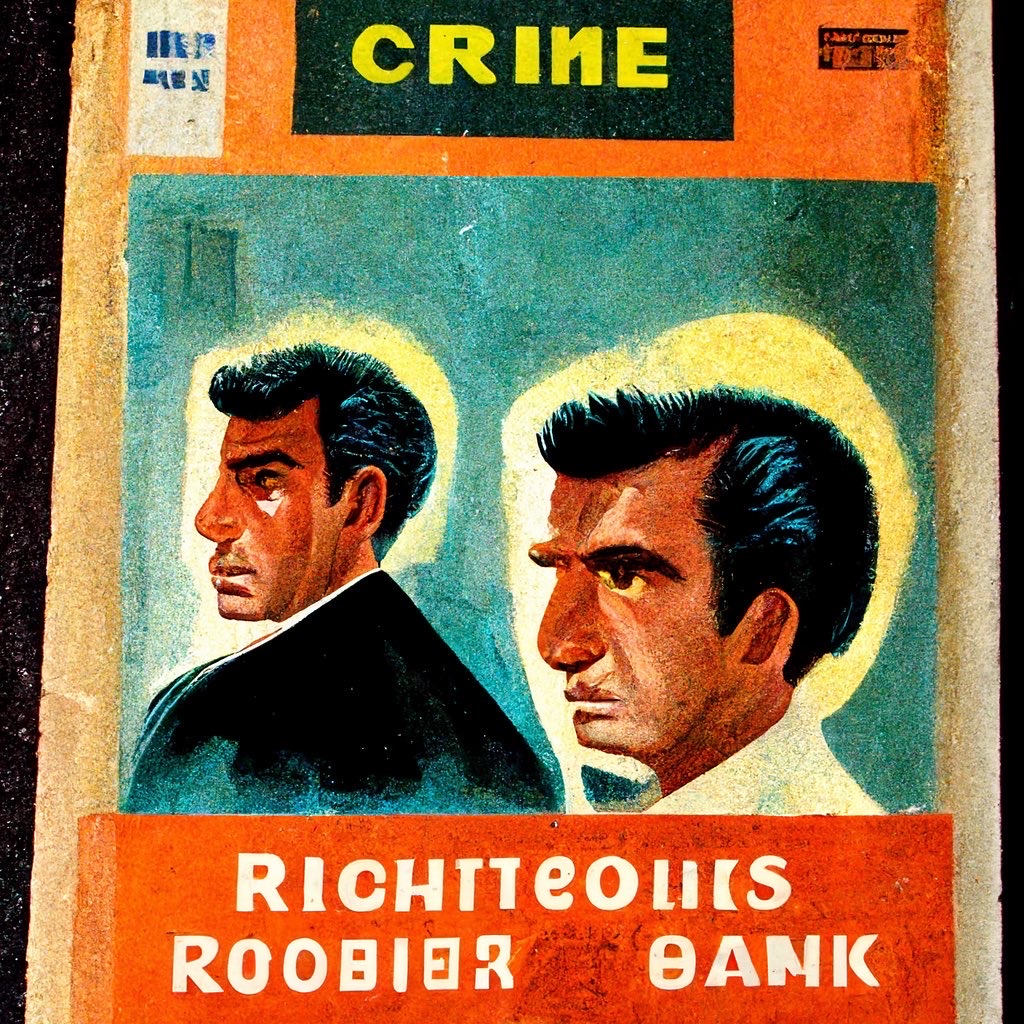 In the Socialist Republic of Romania, during 1964–1965, the President of the State Council and General Secretary of the Romanian Communist Party, Gheorghe Gheorghiu-Dej, began to oppose the hegemony of the Soviet Union. Under a policy of de-Russification the forced Soviet cultural influence in the country which had characterized the 1950s ended, and Western media began to trickle slowly into Romanian pop culture. One of the first American songs played on Romanian radio was "You've Lost That Lovin' Feelin'," released in November 1964. Bill Medley and Bobby Hatfield's harmonizing, not to mention Phil Spector's "Wall of Sound" recording technique, transfixed the nation.
The bank-robbery novel shown here, Suflet Cu Ochi Albaștri (Blue-Eyed Soul), bears comparison with Richard Stark's 1963 "Parker" thriller The Man with the Getaway Face, not only because Medley and Hatfield's (half-)sibling characters, whose uncanny ability to harmonize in bass-baritone and countertenor makes them — in the author's ingenious conceit — a uniquely effective bank-job duo, resemble Stark's Skimm and Handy McKay, but because it portrays a world of total amorality. But as is often the case, there is also a Catholic subtext here. "There is a God-shaped vacuum in the heart of every man which cannot be filled by any created thing," Hatfield says to Medley as they're pinned down in the middle of a gunfight. It's a Pascal quote, which he doesn't (SPOILER: isn't able to) finish articulating. Romanian readers would have know the rest: "…but only by God the Creator, made known through Jesus Christ."
Probable author: Ioan Alexandru (born Ion Șandor, 1941–2000). Compare with Alexandru's 1964 poetry collection Cum să vă spun, particularly the poem Ceva frumos moare (in my translation: "Something beautiful's dyin'").
My copy: Some rubbing to edges, several gatherings a bit tanned, one signature is loose, otherwise a very good copy. Note that the book's title appears on its spine only, not its front cover, as is typical for almost all "popsztár-bűnök." Not available for sale or trade.
POPSZTÁR SAMIZDAT: ICH WILL DEINE HANDGRANATE HALTEN | TEN CHŁOPIEC | KÉRLEK, KÉRLEK, KÉRLEK | SUFLET CU OCHI ALBAȘTRI | СПРИ СЕ! В ИМЕТО НА ЛЮБОВТА | ИГРАЈТЕ СЕ ВАТРОМ | NIKDE ČLOVĚČE | SHKRIMTAR ME FLETË LETRE | AŠ ESU VĖPLIAŽAS | ALISTUMINE.
***
MORE FURSHLUGGINER THEORIES BY JOSH GLENN: SCHEMATIZING | IN CAHOOTS | JOSH'S MIDJOURNEY | POPSZTÁR SAMIZDAT | VIRUS VIGILANTE | TAKING THE MICKEY | WE ARE IRON MAN | AND WE LIVED BENEATH THE WAVES | IS IT A CHAMBER POT? | I'D LIKE TO FORCE THE WORLD TO SING | THE ARGONAUT FOLLY | THE PERFECT FLANEUR | THE TWENTIETH DAY OF JANUARY | THE REAL THING | THE YHWH VIRUS | THE SWEETEST HANGOVER | THE ORIGINAL STOOGE | BACK TO UTOPIA | FAKE AUTHENTICITY | CAMP, KITSCH & CHEESE | THE UNCLE HYPOTHESIS | MEET THE SEMIONAUTS | THE ABDUCTIVE METHOD | ORIGIN OF THE POGO | THE BLACK IRON PRISON | BLUE KRISHMA | BIG MAL LIVES | SCHMOOZITSU | YOU DOWN WITH VCP? | CALVIN PEEING MEME | DANIEL CLOWES: AGAINST GROOVY | DEBATING IN A VACUUM | PLUPERFECT PDA | SHOCKING BLOCKING.