IN CAHOOTS (1)
By: Joshua Glenn
October 13, 2022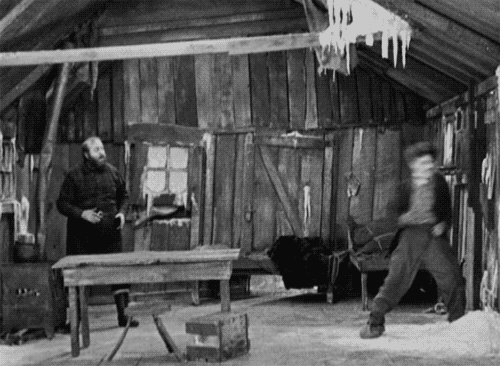 IN CAHOOTS: GOING INDIE | MATERIAL CULTURE | COMMUNITY BUILDING | WALKING THE TIGHTROPE | OBJECT-ORIENTED | PARTNERING | CAMARADERIE.
*
I've been scraping by as an independent "creative" type since I dropped out of a Master's degree program (Sociology, at Boston University) in 1992.
By 2012, which is to say twenty years later, I'd gained a modest amount of notoriety for: (co-)editing and publishing the zine/journal Hermenaut, the websites/blogs HERMENAUT, HILOBROW, SEMIONAUT, and BRAINIAC; freelance writing for The Baffler, Slate.com, Cabinet, n+1, and other publications; contributing regularly to Feed.com, Utne Reader, The Idler, io9.com, and the Boston Globe; co-authoring and/or co-editing The Idler's Glossary, The Wage Slave's Glossary, and Taking Things Seriously; and the 2009 Significant Objects experiment. I'd also worked as an editor at Utne Reader, the dotcom Tripod, and the Boston Globe's IDEAS section — where I'd been a member of the original editorial team.
That year, Bloomsbury would publish the first UNBORED book (co-created with Elizabeth Foy Larsen and Tony Leone, and a large cast of contributors); Fantagraphics would publish the Significant Objects book (co-edited/written with Rob Walker, designed by Jacob Covey); and Matthew Battles and Richard Nash would help me launch HiLoBooks — a HILOBROW imprint (covers designed by Tony Leone and illustrated by Michael Lewy) dedicated to reissuing "Radium Age" proto-sf novels and stories.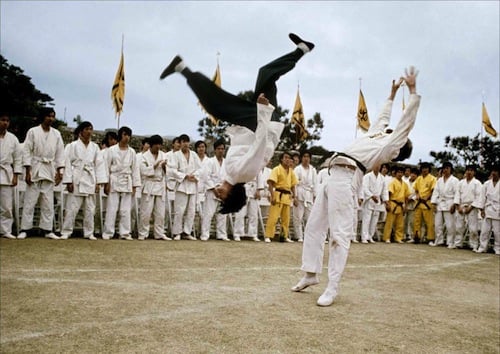 Invited to speak, in March 2012, at a SXSW panel on "The Secrets and Surprises of DIY Promotion," I did some thinking about my twenty-year career as a creative type, and dashed off an essay titled SCHMOOZITSU (here at HILOBROW). Its topic: making connections, and getting the word out about your creative work. This has proven to be one of the most popular posts in the history of HILOBROW; it seems that many people are eager for advice on how to live a creative life.
*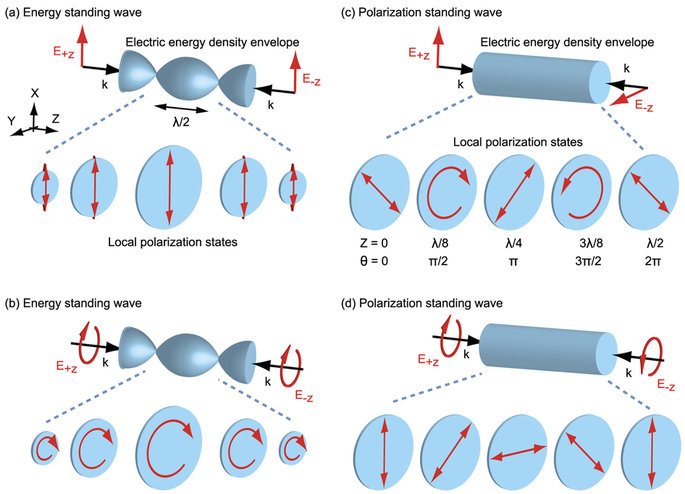 People continued to ask me — when I'd speak to college classes, or do radio interviews, or appear on conference panels — about the "secret" of living a creative life. How does one prioritize creative work, when there are so many other demands on one's time — day job, family, etc.? And also — how do I find it possible to work on so many creative projects at the same time? In 2015, I addressed some of these questions with YOU DOWN WITH VCP?, also one of the all-time most visited HILOBROW posts.
If my tone was a little tongue-in-cheek, in the SCHMOOZITSU and VCP essays, chalk it up to imposter syndrome. Why should anyone care what this geezer thinks? Ater all, I haven't even been particularly successful….
*
Still, I do enjoy sharing what little wisdom I've gleaned.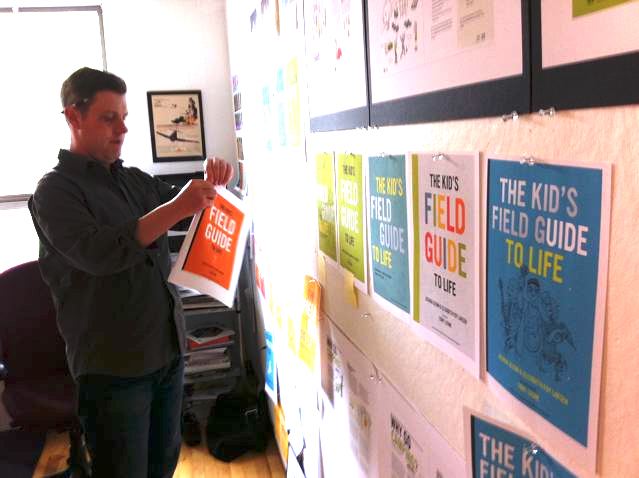 Tony Leone (with whom I've collaborated not only on the UNBORED books and kits, but on Hermenaut, the HiLoBooks series, and now the Lost Objects book) and I have spoken at IDEO and Google, for example, about our creative partnership, over the years. And earlier this year, Rob Walker and I were interviewed — by the Slate podcast WORKING — about our long-time creative collaboration. These discussions have left me wanting to explore these questions further.
So… with a certain amount of trepidation, I've dashed off a third installment in my "creative life" series… in the form of several HILOBROW posts collectively titled IN CAHOOTS. In this first IN CAHOOTS installment, the one you're reading right now, I'll offer some backstory concerning how and why I went "indie" in the first place. Hope you find this useful.
*
---
GOING INDIE
---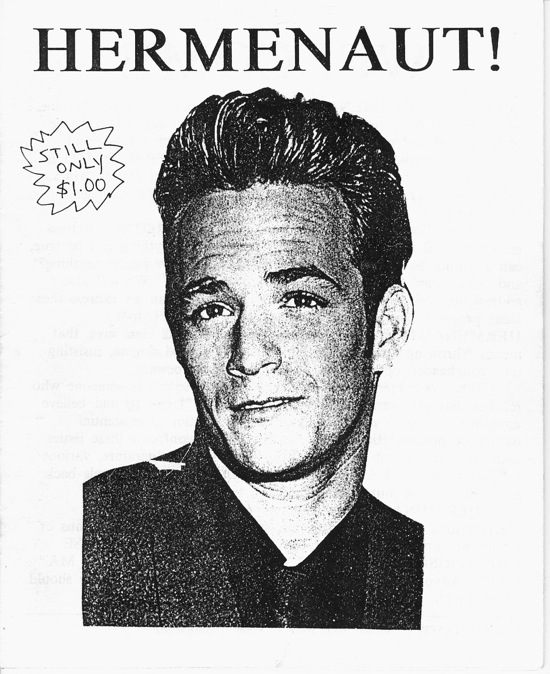 Going indie is not the same thing as going solo — by any means.
From 1992–2001, I published an irregular periodical called Hermenaut. Although it would evolve over the next 10 years into a perfect-bound journal with a print run of 10,000 copies, Hermenaut started as a low-circulation zine photocopied on the sly by a friend who worked at a Harvard Square copy shop. I've confessed elsewhere why I started publishing an earlier zine, Luvboat Earth — it was a scam, intended to cover up the fact (as I applied to Boston University, for grad school) that I didn't have any extracurriculars. Hermenaut began, however, not because I was starting graduate school but because I'd decided to drop out.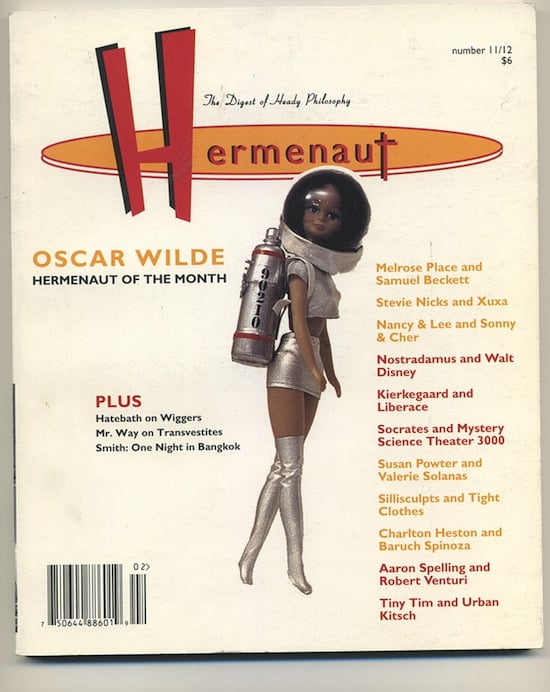 As counseled by Jonathan Richman, I put down my cigarette and dropped out of BU. What I'd valued about grad school was the necessity to read and write about difficult but rewarding books, and also the seminar model — a group of highly engaged, thoughtful people discussing the same theme. What I hadn't valued about grad school was the impenetrable jargon, and the gulf between highbrow theory and my mostly lowbrow passions and way of life.
In a delusional frame of mind, then, I started publishing Hermenaut — "the digest of heady philosophy for teens" — in order to conjure up for myself the good parts of grad school without the bad ones. Like Nietzsche smuggling intellectual lonely-hearts ads into Human, All Too Human, summoning superior types disgusted by "the ochlocratic nature of superficial minds and superficial culture" to overcome "all spatial and political separation," by living and working together, I even imagined that an agonistic cabal of smart folks with similar interests might crystallize around Hermenaut.
When something more or less along these lines actually began to happen, no one was more shocked and thrilled than I was.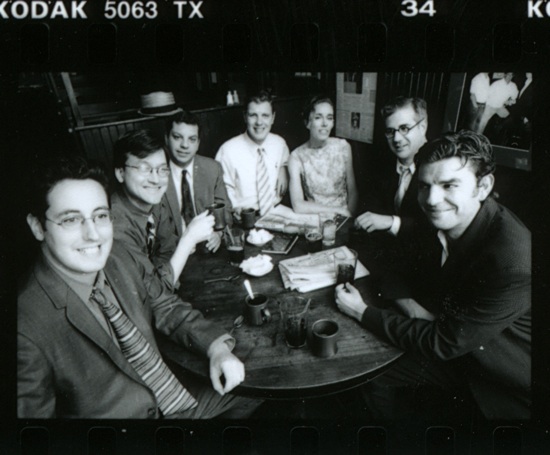 People said a lot of nice things about Hermenaut, some of which you can read here. What most excited and gratified me about the experience of publishing Hermenaut, though, was the camaraderie. Like cahoots (from a word meaning "cabin"), camaraderie (from a word meaning "bedroom") suggests toiling together in a confined space — shoulder to shoulder, hip to hip. In such a context, you get on each other's nerves, you compromise instead of getting your own way… but in doin so you achieve a kind of melding of minds. There are emergent properties; the whole (team) is greater than the sum of its parts.
Scott Hamrah — who was coeditor, in all but name, for several issues — was an extraordinary collaborator, on this and other projects. Also Jennifer Engel, who designed and helped publish Hermenaut for a long stretch. And: Susan Roe, Clarke Cooper, James Parker, Lynn Peril, John Dooley Cradock, Katie Hennessey, Mimi Lipson, Marilyn Snell, Lisa Carver, Tom Frank, Chris Fujiwara, Ingrid Schorr, Greg Rowland, Michael Lewy, Lydia Millet, Matthew De Abaitua, Mark Frauenfelder, Dame Darcy, Al "Girl Reporter" Hoff, Dan Reines, Keith Gessen, Matthew Battles…. And of course, Tony Leone, who designed the final two issues of Hermenaut.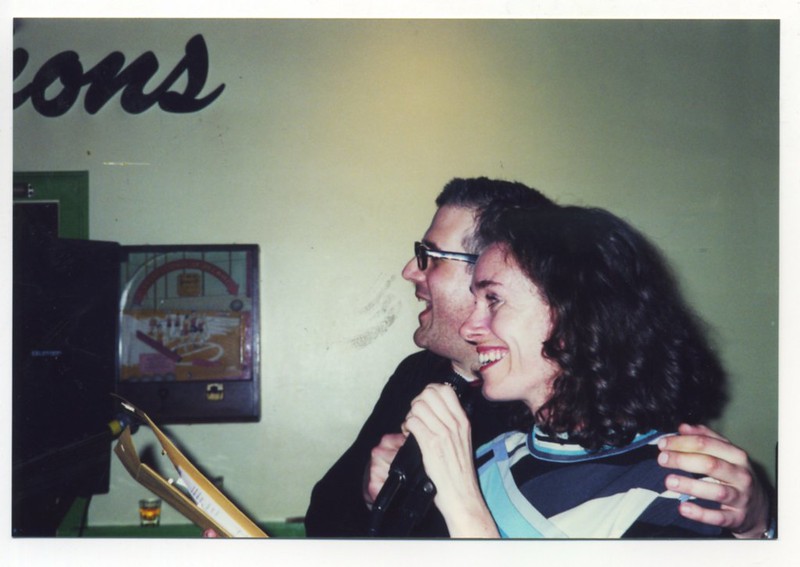 In an essay for the first issue of n+1, I suggested that any journal published without the sponsorship of a foundation or university, or without the benefit of a trust fund or a sugar daddy, bears comparison to Jason's Argo. It's like "a ship plowing uncharted waters without compass or anchor: each new issue is an uncharted island harboring exotic dangers and delights, while the twin hazards of distribution and ad sales typically prove as impassable as the Clashing Rocks." Also, as I mentioned above, the "crew" is an agonistic one; they're prickly individualists who have come together briefly on a mission. After the inevitable failure of such enterprises, we can only console ourselves that, at least for a while, we struggled to survive and thrive shoulder-to-shoulder with some truly amazing companions.
*
I bring up Hermenaut, in this first series installment, because I found that experience — indie publishing, in the company of extraordinary (if prickly) talents — exhilarating and addictive. Ever since then, I've rarely been tempted to undertake any creative project unless I was working in cahoots with talented comrades.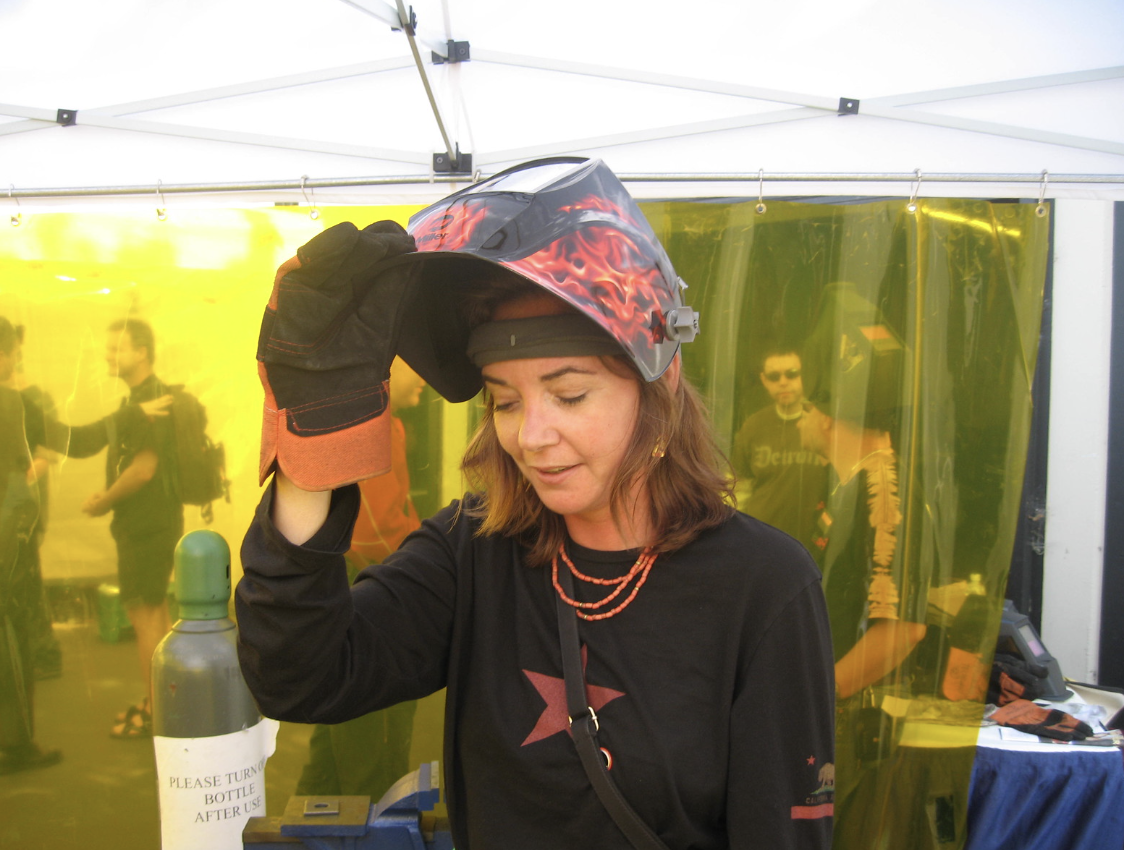 But how to make a living? Except for a few brief periods where I worked freelance at various endeavors — from handyman work to journalism — I've always had a day job. I've been lucky enough to be able to work for myself for years now, but even when I've worked for someone else I've found value in doing so.
For example, from 1994–1996, having followed my girlfriend (now wife) Susan back to her home state of Minnesota, I was an editor at the alt-culture magazine Utne Reader. I was mentored, there, by Elizabeth Foy Larsen (coauthor of the UNBORED books). Marilyn Snell, and John Spayde. I learned to copy-edit and proof-read, to work on layout with designers, and other nuts-and-bolts aspects of publishing; I also learned — from Mike Tronnes — the importance (for readers, in a McLuhanesque way) of soliciting exactly the right sorts of advertisers for your publication.
There are a lot of things I don't like about having a job. But it can be a great way to make new friends, some of whom will be future collaborators.
Next time: MATERIAL CULTURE.
***
MORE FURSHLUGGINER THEORIES BY JOSH GLENN: SCHEMATIZING | IN CAHOOTS | JOSH'S MIDJOURNEY | POPSZTÁR SAMIZDAT | VIRUS VIGILANTE | TAKING THE MICKEY | WE ARE IRON MAN | AND WE LIVED BENEATH THE WAVES | IS IT A CHAMBER POT? | I'D LIKE TO FORCE THE WORLD TO SING | THE ARGONAUT FOLLY | THE PERFECT FLANEUR | THE TWENTIETH DAY OF JANUARY | THE REAL THING | THE YHWH VIRUS | THE SWEETEST HANGOVER | THE ORIGINAL STOOGE | BACK TO UTOPIA | FAKE AUTHENTICITY | CAMP, KITSCH & CHEESE | THE UNCLE HYPOTHESIS | MEET THE SEMIONAUTS | THE ABDUCTIVE METHOD | ORIGIN OF THE POGO | THE BLACK IRON PRISON | BLUE KRISHMA | BIG MAL LIVES | SCHMOOZITSU | YOU DOWN WITH VCP? | CALVIN PEEING MEME | DANIEL CLOWES: AGAINST GROOVY | DEBATING IN A VACUUM | PLUPERFECT PDA | SHOCKING BLOCKING.