BLURB YOUR ENTHUSIASM (25)
By: Deborah Wassertzug
September 22, 2022
One in a series of 25 enthusiastic posts, contributed by 25 HILOBROW friends and regulars, delivering brief remarks on mottos, mantras, speeches, slogans, and other words to live by. Series edited by Adam McGovern.
*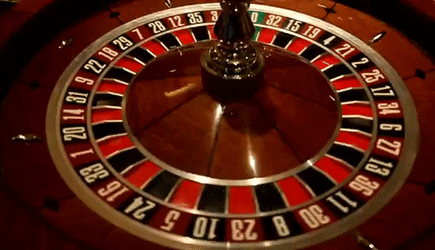 PLAY THE GAME
There are "about" 251,000 occurrences of the phrase if you ask the multicolored G about it. Consulting the blue F, I have cryptically posted the phrase nine times since 2012 — always immediately after hitting send on a job application. (I've sent off many more applications than that.) It is uttered just once in the movie Ferris Bueller's Day Off, but is mistranslated there, so I say that doesn't count.
The phrase les jeux sont faits isn't something a parent whispers tenderly as you fall asleep, even though it might sound sweet murmured that way, like almost anything in French. It comes from the world of gambling. I have a singular lack of gambling experience, having only visited casinos in North America on land, on riverboats, and once on a ship. Playing nickel slots in Tahoe probably doesn't count. The phrase is uttered in fancier casinos, preceded by "Mesdames, messieurs," and it means the time for placing bets has ended. It is time to see who will prevail. The second part of the formula is, Rien ne va plus, literally: nothing else goes. No more bets.
When I was about six years old, I heard the phrase "income tax," and repeated it to myself over and over. I feel sure that les jeux sont faits filtered in the same way: a pleasure to pronounce. I started using the phrase as I use French much of the time — to murmur something to myself. French is very useful for talking to yourself, most especially following embarrassing situations. It distances the events, makes them elegant, and restores your dignity in the process.
Sartre wrote a screenplay called Les Jeux Sont Faits which I haven't read. I haven't seen the film. But Jean-Paul and I shared one snowy night when I was 17 and alone in the house. I poured myself a whisky and curled up with an old paperback copy of Intimacy, a translation of his stories with a misleadingly sexy cover photo. I figured adulthood might be one long uninterrupted snowy night of whisky and old paperbacks. (You say you've managed it? Lucky you!)
Having been un- or underemployed for years now — initially by choice, then by circumstance, economic conditions, illness — my every gambit to change that status is another gamble in which I stand to lose hope. The odds are stacked against me. Perhaps, at this point, I'm comic relief in the interview room, or the panel wanted to talk to me as a break in a grueling recruitment process.
I pull together a cover letter with my remaining scraps of civility (those are falling away fast, now that I'm une femme d'un certain âge). I scan through my resume and sow magical keywords throughout so the algorithm won't immediately reject me. I have survived cancer three times, but landing a job remains unattainable. Someday I will hit send on the application that results in sweet, gainful employment at last. I have to play to win. I have to play.
***
BLURB YOUR ENTHUSIASM: INTRODUCTION by Adam McGovern | Ran Xia on BLACK CROW BELIEFS | Kelly Jean Fitzsimmons on LEFT-CORNER BRICK | Andrea Diaz on JOY IS RESISTANCE | Lynn Peril on TO THINE OWN SELF | Miranda Mellis on THE FUTURE IS PASSÉ | Bishakh Som on LET THE WEIRDNESS IN | Lucy Sante on FLAUBERT'S PERFECT WORD | Stefene Russell on CRYSTAL SETS | Crystal Durant on LIFE IS A BANQUET | Adam McGovern on EVERY MINUTE AN OCEAN | Josh Glenn on LUPUS LUPUM NON MORDET | Heather Quinlan on SHUT UP, HE EXPLAINED | Adrienne Crew on WATCH YOUR PENNIES | Art Wallace on COME ON AND GIVE A CHEER | Julia Lee Barclay-Morton on WILLIAM JAMES, UNADAPTED | Christopher-Rashee Stevenson on TO EACH HIS OWN | Nikhil Singh on ILLUMINATE OR DISSIPATE? | Mimi Lipson on CHEAP FOOD TASTES BETTER | Kahle Alford on NOT GONNA CRACK | Michele Carlo on YOU CAN'T ALWAYS GET WHAT YOU WANT | Marguerite Dabaie on WALKING ON WATER | Raymond Nat Turner on TRYIN' AND TRANEIN' | Bob Laine on WHEN YOU GROW UP | Fran Pado on THE SMILEY EMOJI | Deborah Wassertzug on PLACING YOUR BETS. PLUS: BLURB SERIES CODA by Lisa Levy.
MORE ENTHUSIASM at HILOBROW
MÖSH YOUR ENTHUSIASM (1Q2024): ENTER SANDMAN | MILQUETOAST | CHRISTBAIT RISING | GOING BLIND | HERE COME THE COPS | & 20 other Eighties (1984–1993) Metal songs. STOOGE YOUR ENTHUSIASM (4Q2023): MOVE ON FAST | 96 TEARS | SHE CRACKED | WHAT A WAY TO DIE | PSYCHOTIC REACTION | & 20 other Sixties (1964–1973) proto-punk songs. CURVE YOUR ENTHUSIASM (3Q2023): PIZZA PURISM | BOY BANDS | THE '86 METS | LOVE ISLAND UK | ELTON JOHN | & 20 other reconsidered enthusiasms. TEEN YOUR ENTHUSIASM (2Q2023): ANDY GIBB | VALERIE BERTINELLI | KIM WILDE | ARLO GUTHRIE | MIKE PATTON | & 20 other heartthrobs from our adolescences. DOLLY YOUR ENTHUSIASM (1Q2023): WE FOUND IT | TOGETHER AGAIN | SUNDAY MORNIN' COMIN' DOWN | BAD CASE OF THE BLUES | FANCY | & 20 other Sixties (1964–1973) Country records. KILL YOUR ENTHUSIASM (4Q2022): LT. TASHA YAR | JOYCE SUMMERS | COL. HENRY BLAKE | MRS. LANDINGHAM | ALEX KAMAL | & 20 other TV deaths. BLURB YOUR ENTHUSIASM (3Q2022): LEFT-CORNER BRICK | JOY IS RESISTANCE | THE FUTURE IS PASSÉ | EVERY MINUTE AN OCEAN | SHUT UP, HE EXPLAINED | & 20 other apothegms to live by. KOJAK YOUR ENTHUSIASM (2Q2022): ARK II | WKRP IN CINCINNATI | BUCK ROGERS | THE WHITE SHADOW | POLICE WOMAN | & 20 other Seventies (1974–1983) TV shows. KICK YOUR ENTHUSIASM (1Q2022): KUILL | CATO | COSMO | TRIXIE | VOLSTAGG | & 20 other sidekicks. NERD YOUR ENTHUSIASM (4Q2021): TIME | THE POST OFFICE | ARDUIN | DOUBT | SUMMATIONS | & 20 other nerdy passions. SWERVE YOUR ENTHUSIASM (3Q2021): WARHOL'S WALT WHITMAN | 70, GIRLS, 70 | TYRAEL'S MIGHT | SHIRATO SANPEI | THE LEON SUITES | & 20 other never-realized cultural productions. FIVE-O YOUR ENTHUSIASM (2Q2021): DARK SHADOWS | MANNIX | GET SMART | THE ADDAMS FAMILY | I DREAM OF JEANNIE | & 20 other Sixties (1964–1973) TV shows. FERB YOUR ENTHUSIASM (1Q2021): STEVEN UNIVERSE | TOP CAT | REN & STIMPY | SHE-RA AND THE PRINCESSES OF POWER | DRAGON BALL Z | & 20 other animated series. CARBONA YOUR ENTHUSIASM (2020): "Sex Bomb" | "Going Underground" | "Soft South Africans" | "Typical Girls" | "Human Fly" | & 20 other Seventies (1974–1983) punk singles. KLAATU YOU (2020 weekly): ZARDOZ | METROPOLIS | DARK STAR | SINS OF THE FLESHAPOIDS | SOLARIS | & dozens of other pre-STAR WARS sci-fi movies. CONVOY YOUR ENTHUSIASM (2019): THE TAKING OF PELHAM ONE TWO THREE | ROLLERBALL | BLACK SUNDAY | SORCERER | STRAIGHT TIME | & 20 other Seventies (1974–1983) action movies. SERIOCOMIC (2019 weekly): LITTLE LULU | VIZ | MARSUPILAMI | ERNIE POOK'S COMEEK | HELLBOY | & dozens of other comics. TUBE YOUR ENTHUSIASM (2018): LOONEY TUNES | THREE STOOGES | THE AVENGERS | ROCKY & BULLWINKLE | THE TWILIGHT ZONE | & 20 other Fifties (1954–1963) TV shows. WOWEE ZOWEE (2018 weekly): UNISEX | UNDER THE PINK | DUMMY | AMOR PROHIBIDO | HIPS AND MAKERS | & dozens of other Nineties (1994–2003) albums. KLUTE YOUR ENTHUSIASM (2017): THE KILLERS | BANDE À PART (BAND OF OUTSIDERS) | ALPHAVILLE | HARPER | BLOW-UP | & 20 other Sixties (1964–1973) neo-noir movies. #SQUADGOALS (2017 weekly): THE WILD BUNCH | BOWIE'S BAND | THE BLOOMSBURY GROUP | THE HONG KONG CAVALIERS | VI ÄR BÄST! & dozens of other squads. GROK MY ENTHUSIASM (2016 weekly): THE THEORY AND PRACTICE OF LUNCH | WEEKEND | MILLION YEAR PICNIC | LA BARONNE EMILE D'ERLANGER | THE SURVIVAL SAMPLER | & dozens more one-off enthusiasms. QUIRK YOUR ENTHUSIASM (2016): "Tainted Love" | "Metal" | "Frankie Teardrop" | "Savoir Faire" | "Broken English" | & 20 other Seventies (1974–1983) new wave singles. CROM YOUR ENTHUSIASM (2015): DARKER THAN YOU THINK | THE SWORD IN THE STONE | OUT OF THE SILENT PLANET | THIEVES' HOUSE | QUEEN OF THE BLACK COAST | & 20 other Thirties (1934–1943) fantasy novels. KERN YOUR ENTHUSIASM (2014): ALDINE ITALIC | DATA 70 | TORONTO SUBWAY | JOHNSTON'S "HAMLET" | TODD KLONE | & 20 other typefaces. HERC YOUR ENTHUSIASM (2013): "Spoonin' Rap" | "Rapper's Delight" | "Rappin' Blow" | "The Incredible Fulk" | "The Adventures of Super Rhyme" | & 20 other Seventies (1974–1983) hip-hop songs. KIRK YOUR ENTHUSIASM (2012): Justice or vengeance? | Kirk teaches his drill thrall to kiss | "KHAAAAAN!" | "No kill I" | Kirk browbeats NOMAD | & 20 other Captain Kirk scenes. KIRB YOUR ENTHUSIASM (2011): THE ETERNALS | BLACK MAGIC | DEMON | OMAC | CAPTAIN AMERICA | & 20 other Jack Kirby panels.