IN CAHOOTS (4)
By: Joshua Glenn
November 1, 2022
Fourth in a series of posts via which HILOBROW's Josh Glenn offers anecdotes and advice from his own creative career.
IN CAHOOTS: GOING INDIE | MATERIAL CULTURE | COMMUNITY BUILDING | WALKING THE TIGHTROPE | OBJECT-ORIENTED | PARTNERING | CAMARADERIE.
---
WALKING THE TIGHTROPE
---
Once Hermenaut went out of business (c. 2000–2001) I faced the horns of a dilemma. Susan and I had young children to feed, so I needed to make a decision quickly about what sort of living I wanted to make.
I was fascinated by material culture and branding, but I didn't want to go into marketing. I didn't want to work at a marketing agency, nor did I want to work on the "client side" — i.e., directly for a brand. I wanted to keep writing and publishing — but it didn't seem possible to make a living writing and publishing about material culture and branding. Unless you positioned yourself as a marketing/branding guru, and wrote for a business audience — which I didn't want to do.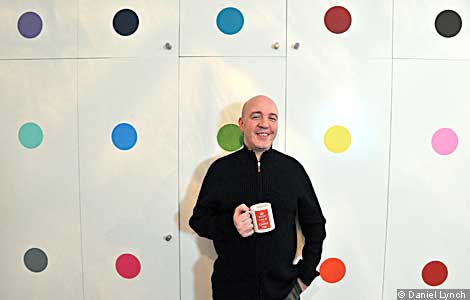 I'd begun to dabble in consulting to brands, as a commercial semiotician, via my friend Greg Rowland… who then introduced me to Malcolm Evans. In the early '90s, they'd worked with Semiotic Solutions, a firm (founded by Virginia Valentine) that had pioneered the application of semiotics to brand analysis. Greg then founded Greg Rowland Semiotics; while Malcolm became Director of Semiotic Insight at Added Value. GRS and Added Value would occasionally hire me — and Scott Hamrah, too — to write reports on various themes within US culture and branding. Then in 2000, Malcolm and Fiona McNae founded the UK marketing semiotics consultancy Space Doctors; SD would hire Scott and me with increasing frequency.
Doing this sort of work was fun and interesting — it still is, most of the time. It has certainly kept me very engaged with material culture and branding; the only problem is that my analysis (or at least some of it) is the intellectual property of the agencies and clients for whom I've created it. So…
*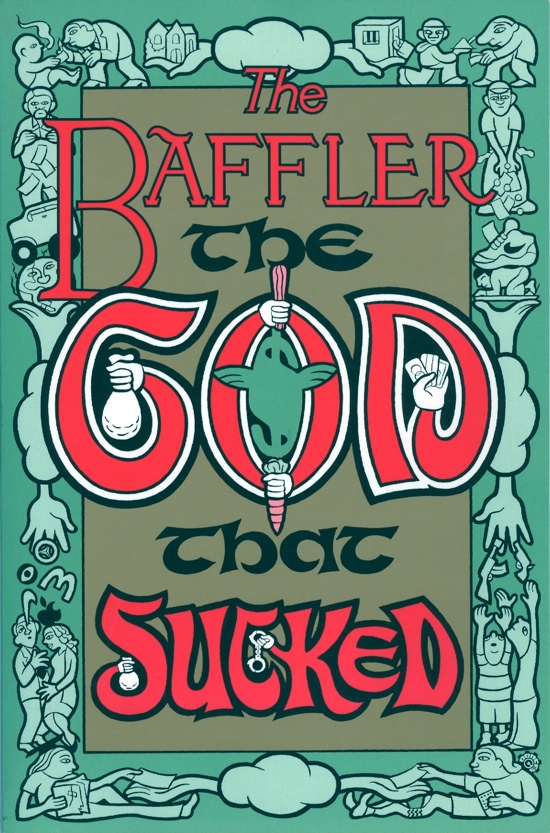 I did quite a bit of freelance writing in those days. From 1999–2000, I wrote every other week for FEED. (Here are some examples.) I continued to write for The Baffler, too — for example, "I'd Like to Force the World to Sing" (Spring 2001); and also for The Idler — for example, "The Idler's Glossary" (1999).
I also continued to be fascinated by the history of ideas — something I'd explored via Hermenaut. I wrote a book proposal for a history of "outsider intellectuals" — Baudelaire, Wilde, Nietzsche, Weil, Bruce Lee, Abbie Hoffman, PKD, Adorno, and others about whom I'd originally written for Hermenaut. In 1999 I sold the idea to Basic Books, and received a healthy advance (enough to live on for a year). By 2001, though, having done an extraordinary amount of research and writing, I realized that I'd need more time — too much more time. So I returned the advance. Now I really needed a job!
*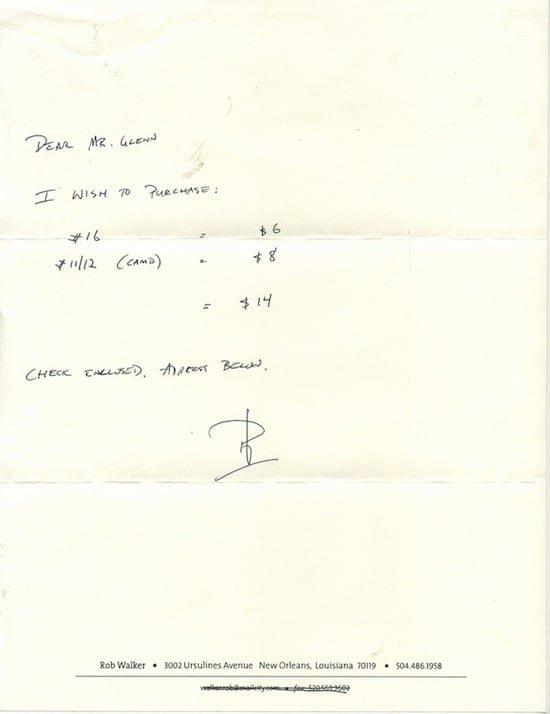 Meanwhile, in 2000, Slate.com — then still edited by Michael Kinsey — began publishing a brilliant feature, titled AD REPORT CARD. Its author, Rob Walker, was a Hermenaut reader (see image above) — though the two of us wouldn't communicate for another decade.
AD REPORT CARD served up Rob's reviews of brand marketing campaigns from a perspective that was somewhere between business journalism and anthropology. He wasn't trying to help brand teams and marketing agencies do better; nor was he reviling or mocking marketing and material culture in a Klein-ish or Eggers-ish way. Like me, Rob was simply fascinated by this omnipresent, inescapable aspect of life in these United States. He was walking the tightrope. With AD REPORT CARD, he'd figured out a way to do what I wanted to do — "merge streams." I was so impressed.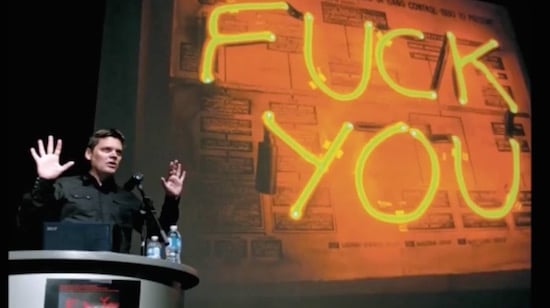 Also around this time, I started corresponding with Mark Kingwell — someone else who was walking the tightrope, or merging the streams, or so it seemed to me. He was a professor of philosophy at the University of Toronto… and yet, his books — I read Dreams of Millennium: Report from a Culture on the Brink (1997) and Practical Judgments: Essays in Culture, Politics, and Interpretation (2002) — were accessible, witty, and closely engaged with the culture. I think I wrote him a fan letter; and then he bought a Hermenaut t-shirt. We've been good friends ever since.
*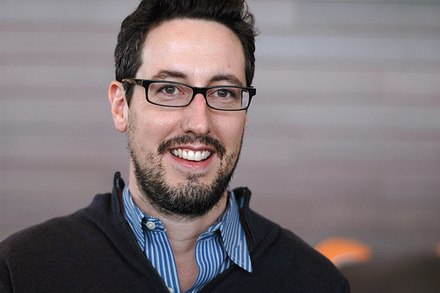 In 2002, I got in touch with Peter Canellos, then Metro editor of the Boston Globe (now executive editor of Politico). I had zero contacts at the Globe, having never been a proper journalist. So I networked my way to him via my friend and former Utne Reader colleague Marilyn Snell, who knew him from way back. Peter hired me to help Alex Star, Jenny Schuessler, and Greg Klee start up the paper's new weekly IDEAS section.
I was a copy editor, at first — my years working on a zine, an alternative magazine, and a dotcom were regarded as a little more than an embarrassment by the newspaper folks. But soon enough I started writing a weekly IDEAS column (THE EXAMINED LIFE, 2002–2006). And and I hit it off with Globe editor Marty Baron, who allowed me to move from role to role within the newspaper. I'd spend some time at the Ombudsman's desk, and also worked in the Living/Arts department training reporters and editors to use digital tools and platforms.
This was a great gig for me — the job that I recall the most fondly. I also enjoyed writing longer pieces for the paper, including: "The Art of Decay" (2003), "Bewildered in Boston" (2004), and "Back to Utopia" (2005).
In 2006, I started BRAINIAC, a blog for the IDEAS section which was also a three-item weekly column. I'd leave the newspaper in 2007, but would continue to write the BRAINIAC column through mid-2008.
*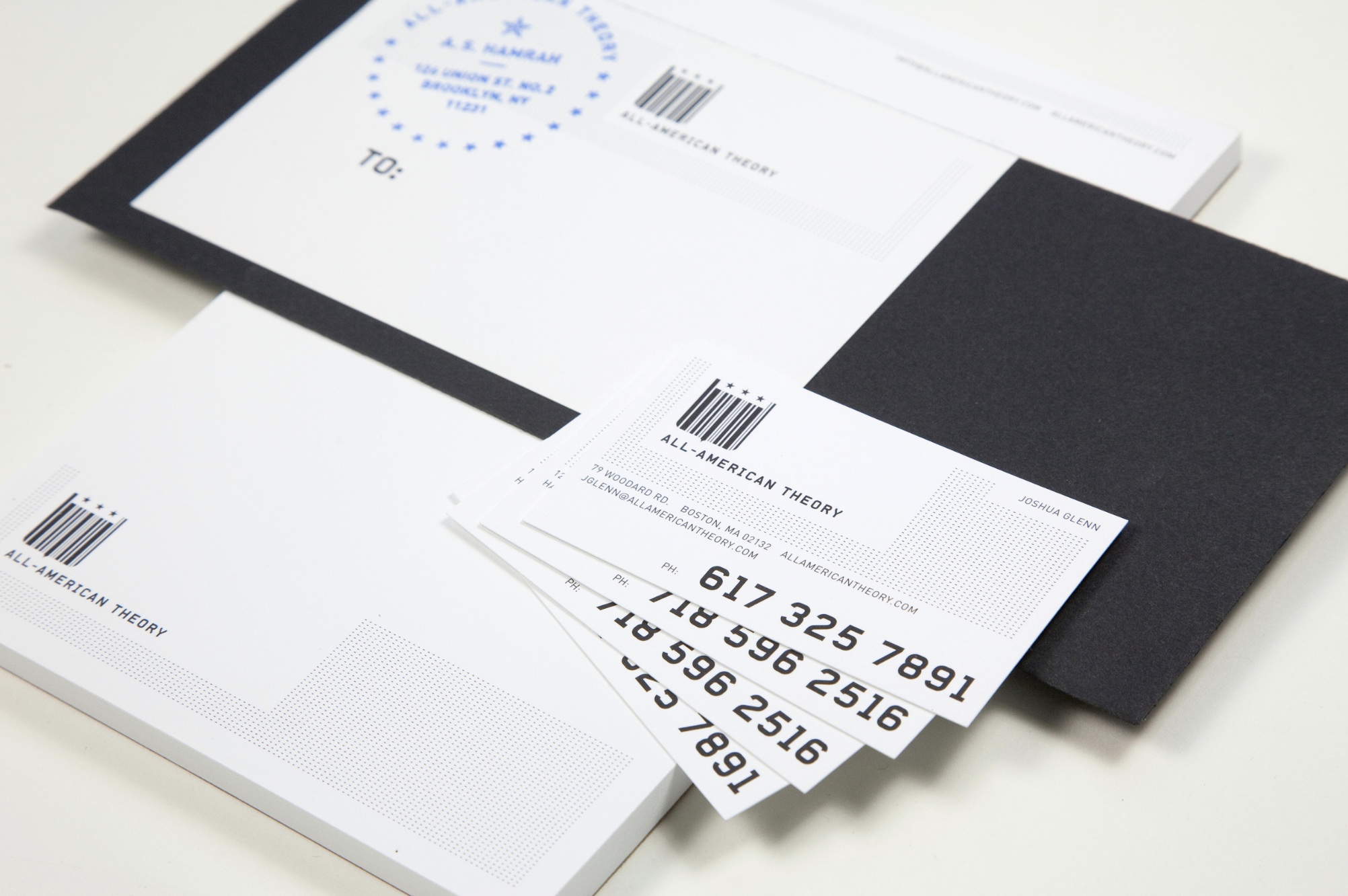 On evenings and weekends, Scott Hamrah and I continued to work, whenever Space Doctors or Greg Rowland or another agency hired us, as consulting semioticians. In 2004, we decided to start our own agency — All-American Theory, named after a racehorse. Tony Leone designed us an amazing logo and brand identity system — for which he won various awards, and which Steve Heller and Mirko Ilic featured in Anatomy of Design. However, Scott and I parted ways — as collaborators, and as friends — while the ink was still wet on Tony's work. I think I still have the rubber stamp.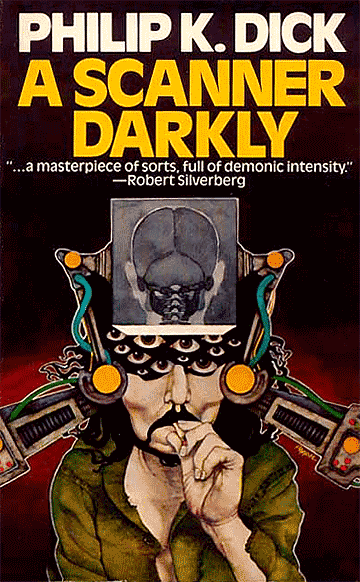 I continued to write as a freelancer, during that time. For example: "The Black Iron Prison" (2004) and "The Argonaut Folly" (2007) for n+1; "Watching the Detectives" (2006; about PKD's A Scanner Darkly), "Grand Theft Politics" (2007), and "Is It A Chamber Pot?" (2007) for Slate; "And We Lived Beneath the Waves" (2006) and "The Real Thing" (2007) for Cabinet.
All of which was meaningful and fun, though it did mean working night and day to get it all accomplished. I still wanted to "merge streams," if at all possible. Could I continue to explore material culture and branding through my work as a writer and editor, as opposed to doing these two sorts of projects in parallel fashion?
*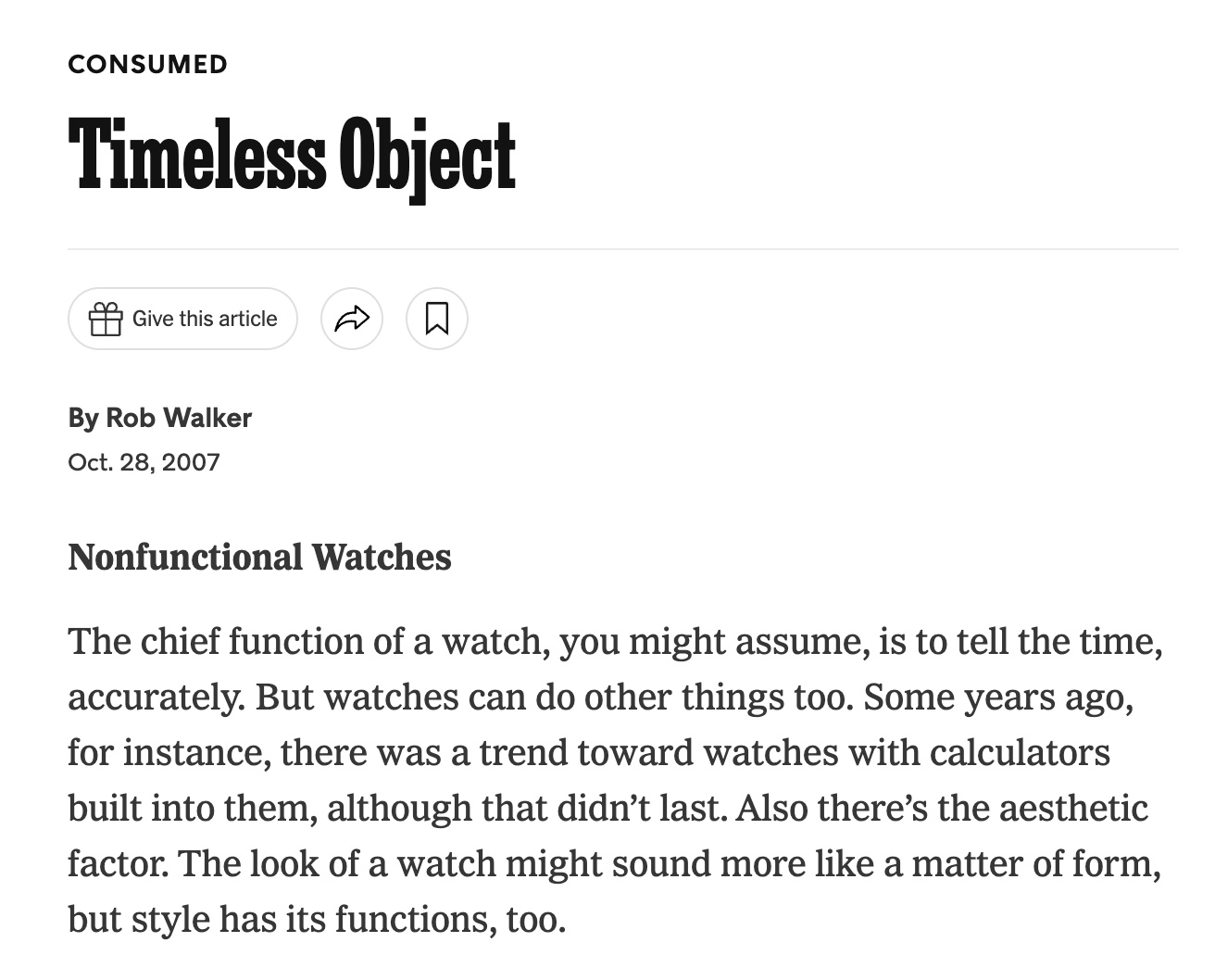 Once again, Rob Walker was miles ahead of me. In 2003, he started contributing amazing essays on the iPod, Pabst Blue Ribbon, and other marketing phenomena to the New York Times Magazine; and from 2004–2011, he contributed a column, CONSUMED — which remains to this day the best New York Times Magazine column ever published. (Final installment here.)
Via CONSUMED, Rob covered branding, design, psychology, consumer behavior — neither as a critic nor a booster, but simply as a smart person fascinated by why people invest emotional energy in one inanimate object versus another — why, and also how. Exactly right.
Next time: OBJECT-ORIENTED
***
MORE FURSHLUGGINER THEORIES BY JOSH GLENN: SCHEMATIZING | IN CAHOOTS | JOSH'S MIDJOURNEY | POPSZTÁR SAMIZDAT | VIRUS VIGILANTE | TAKING THE MICKEY | WE ARE IRON MAN | AND WE LIVED BENEATH THE WAVES | IS IT A CHAMBER POT? | I'D LIKE TO FORCE THE WORLD TO SING | THE ARGONAUT FOLLY | THE PERFECT FLANEUR | THE TWENTIETH DAY OF JANUARY | THE REAL THING | THE YHWH VIRUS | THE SWEETEST HANGOVER | THE ORIGINAL STOOGE | BACK TO UTOPIA | FAKE AUTHENTICITY | CAMP, KITSCH & CHEESE | THE UNCLE HYPOTHESIS | MEET THE SEMIONAUTS | THE ABDUCTIVE METHOD | ORIGIN OF THE POGO | THE BLACK IRON PRISON | BLUE KRISHMA | BIG MAL LIVES | SCHMOOZITSU | YOU DOWN WITH VCP? | CALVIN PEEING MEME | DANIEL CLOWES: AGAINST GROOVY | DEBATING IN A VACUUM | PLUPERFECT PDA | SHOCKING BLOCKING.