ARE YOU A CHICKEN?
By: Wayne Chambliss
January 15, 2022
One in a series of posts about Naples, by HILOBROW friend Wayne Chambliss.
BLOOD SIMPLE | MONMOUTH STRIKES AGAIN | LOVE'S LABOUR'S MISLAID | THE EXPERIMENTALIST | ALWAYS SOMEWHERE ELSE | ARE YOU A CHICKEN?.
*
Ask me if I am a chicken. / Are you a chicken? / No.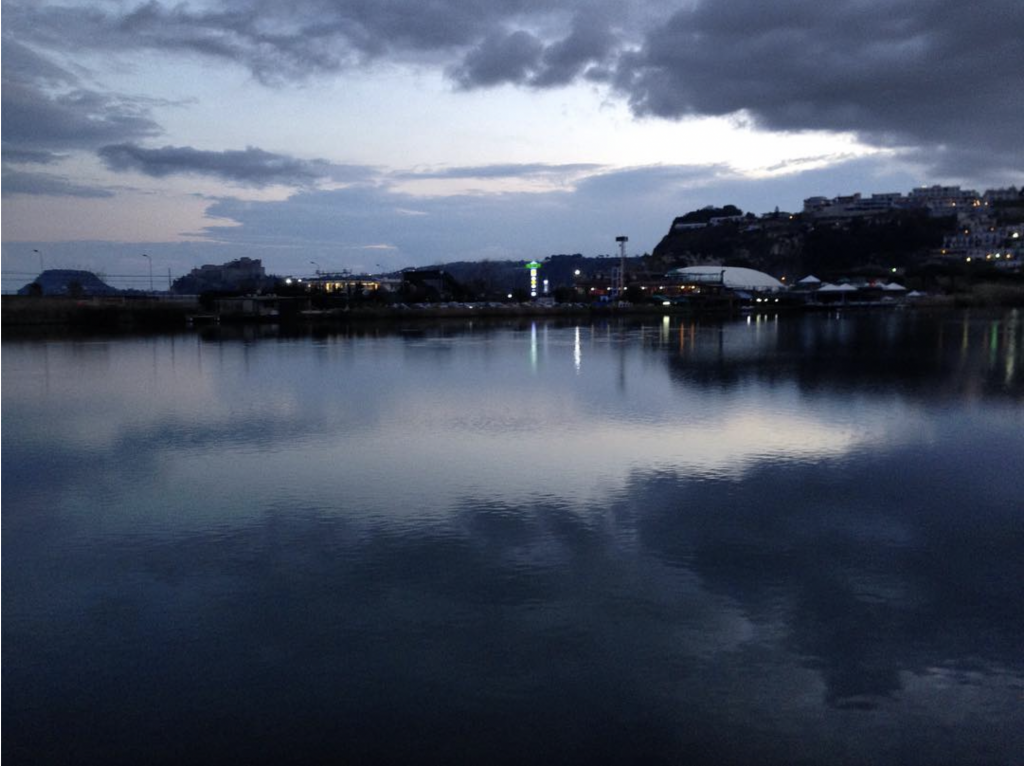 "Contra Puteolos lacus sunt duo…"
Lago Lucrino. A liquid slash that, according to Strabo, was originally separated from the Tyrrhenian Sea by Herakles. Later reduced to the size of a pond as Monte Nuovo emerged over eight terrifying days in 1538. That eruption geologically overwrote the ancient village of Tripergole and the ruins of some palatial Roman estates such as Cicero's Academia (Greek philosophy fanboy that he was), where he wrote his Academica, where Octavian broke the bad news about his rapprochement with Marcus Antonius, where the emperor Hadrian was later (initially) buried, &c.*
Nero finally disposed of his mom, Agrippina the Younger, in a neighboring villa on the shore of Lucrino after a botched assassination attempt on the lake itself. According to Tacitus, it was a total shit show involving a collapsible boat – built with a lead roof that was supposed to crush Agrippina to death. But when it fell, she dropped to the deck and was saved by a couch that propped the roof up. Nero freaked out and tried to have the boat scuttled, but Agrippina managed to escape and swim to shore, where a crowd of onlookers cheered her in. As Cassius Dio tells it, she, no doubt displeased with her son, exhorted the killer who finished the job to, and I quote, "Smite my womb!"
Lucrino is also famously associated with a story by Pliny (the Younger, plagiarizing his uncle, the Elder) about a dolphin and a schoolboy. Précis: They became friends on the shore of the lake. The dolphin let the boy ride on its back up & down the coast. And shortly after the boy fell ill and died, the dolphin starved itself to death. The end.
Everyone loves the king of the sea,
Ever so kind and gentle is he,
Tricks he will do when children appear,
And how they laugh when he is near!
— Flipper theme song
And you can breathe under the sea.
You can show me what you see,
and we can tell 'em how it's done.
Don't let the fuckers get you down.
— Savages, "Fuckers"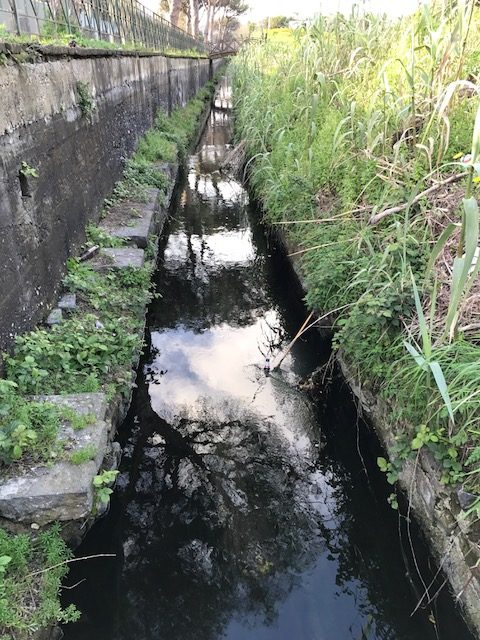 *Monte Nuovo's emergence also sealed off the canal that Agrippa had had built in 37 BC between Lago Lucrino and, farther inland, Lago d'Averno, so as to secretly harbor a fleet for combatting Pompey's whelp, who was prowling the coast. There is a narrow ditch that does still run from Averno, the classical entrance to hell, seaward toward Lucrino. It is inhabited by eels. Learning this, Nicky Twilley of Gastropod asked if I had tried to catch and barbecue any. I told her that, for all I knew, the ditch water was Lethe and the eels were souls being returned to the world as per Book VI of the Aeneid**. That I'd hate to make unagi from a second chance.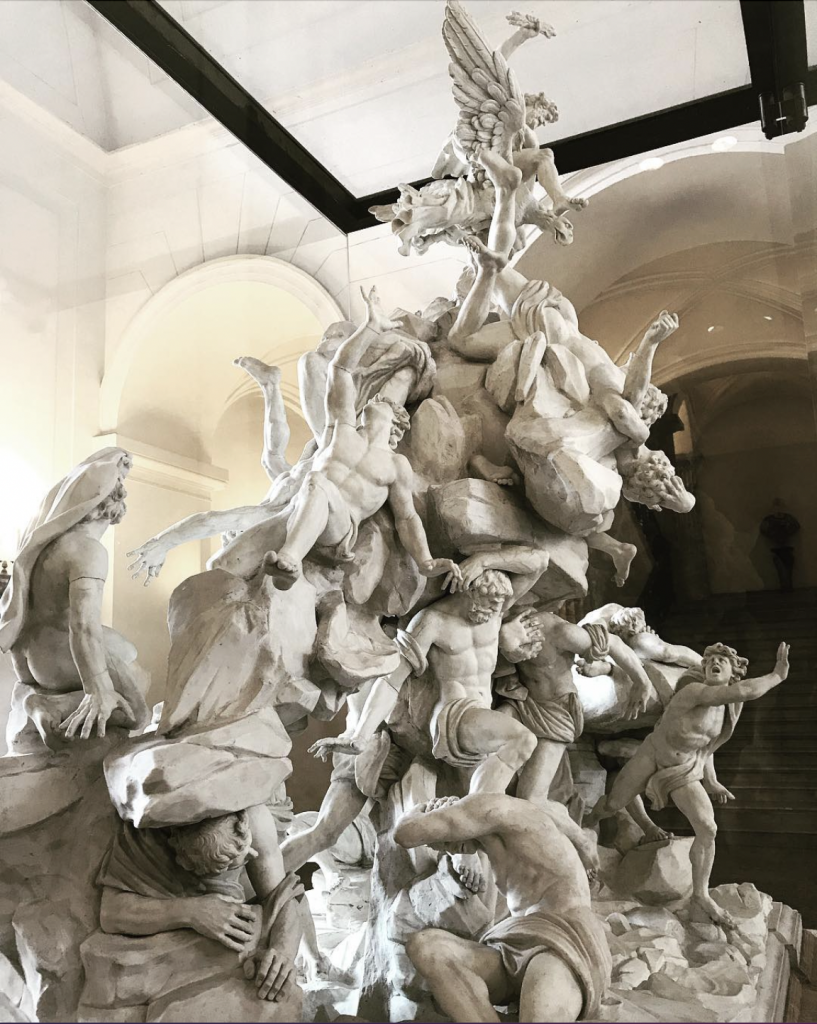 **Speaking of Book VI, if how long it took Aeneas and the Sibyl to hike down from the gates of Hades beside Averno to where the titans were imprisoned after their defeat in the Gigantomachy is any indication, the carceral pit of Tartarus is not far (on the x/y axis) from Lucrino. It might be interesting to layer a contemporary satellite image of the area with a gravity assay (the size of Tartarus — twice as deep as Olympus appears tall, according to Virgil — should correspond to a significant gravity anomaly), hydrological and seismic surveys, and — finally — a hand-drawing of the route taken by Aeneas (and perhaps also the one taken by Dante (pilgrim), for the sake of comparison): a sort of mythopoetic GIS. If I produce such a map, would any of you want a copy?
***
ALSO SEE: Wayne Chambliss on RADIOACTIVE TRINITITE | THE RIDE-ALONG | MATRYOSHKA CHEST. Tom Nealon on JENSON'S ROMAN | GARUM | POSCA. Joshua Glenn on BEASTLY NUISANCE (ARGONAUTICA) | James Parker's bastardizations of THE KALEVALA | Matthew Battles on ALDINE ITALIC | Toby Ferris on ANATOMY OF NORBITON: AETIOLOGICAL | Flourish Klink on THE LIFE AND DEATH OF PATROCLUS SON OF MENOETIUS | Gordon Dahlquist on FELLINI SATYRICON.