JOSH'S MIDJOURNEY (1)
By: Joshua Glenn
October 7, 2022
HILOBROW's Josh Glenn has been experimenting, recently, with Midjourney, an AI-generated art-making tool. We are pleased to share with you a few Josh-prompted MJ creations.
JOSH'S MIDJOURNEY: TOTORO-ZELIG | RUNNING LINES | GORILLAS vs. ROBOTS | RUN DMC AT THE BEACH | ASTRONAUTS AMONG US | DANGEROUS VISIONS | GENIUS OF WORKS | MASHUPS | TANTALIZING TEXTURES | MOSHPITS | WTF.
*
How does this app work?
"AI image generators create a cartography of a dataset, where features of images and texts (in the form of mathematical abstractions) are distributed at particular locations according to probability calculations," Marco Donnarumma, who is a digital artist and a machine learning researcher, explains. "The cartography," he goes on to say, "is called a 'manifold' and it contains all the image combinations that are possible with the data at hand. When a user prompts a generator, this navigates the manifold in order to find the location where the relevant sampling features lie."
---
TOTORO-ZELIG
---
In testing MJ's capacity to replicate various art and design styles, I've frequently used the figure of Totoro — a friendly Japanese wood spirit from Miyazaki's 1988 animated fantasy film My Neighbor Totoro — as a quasi-scientific "control." Already a protean shape-shifter, Totoro works well as a kind of Zelig figure, doesn't he?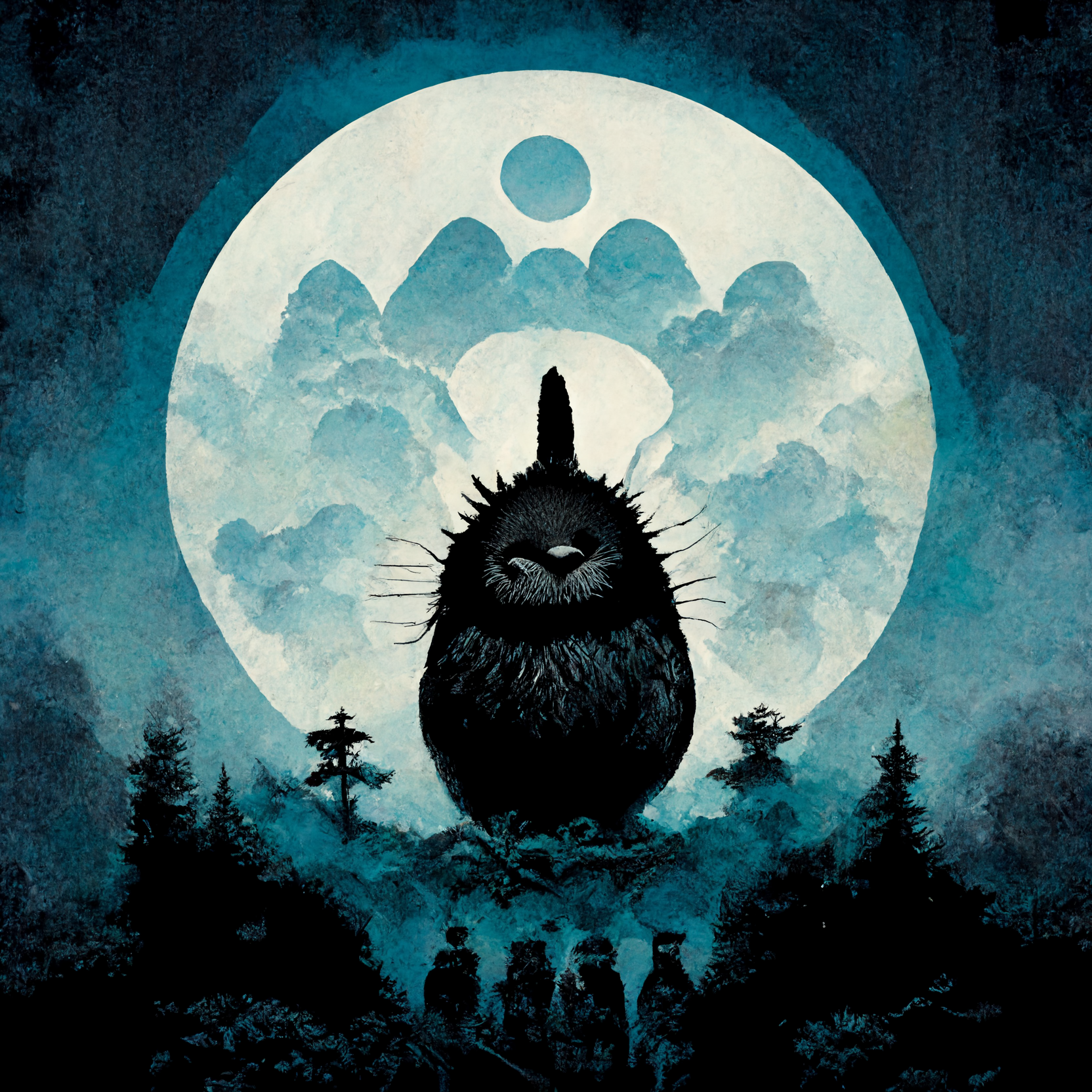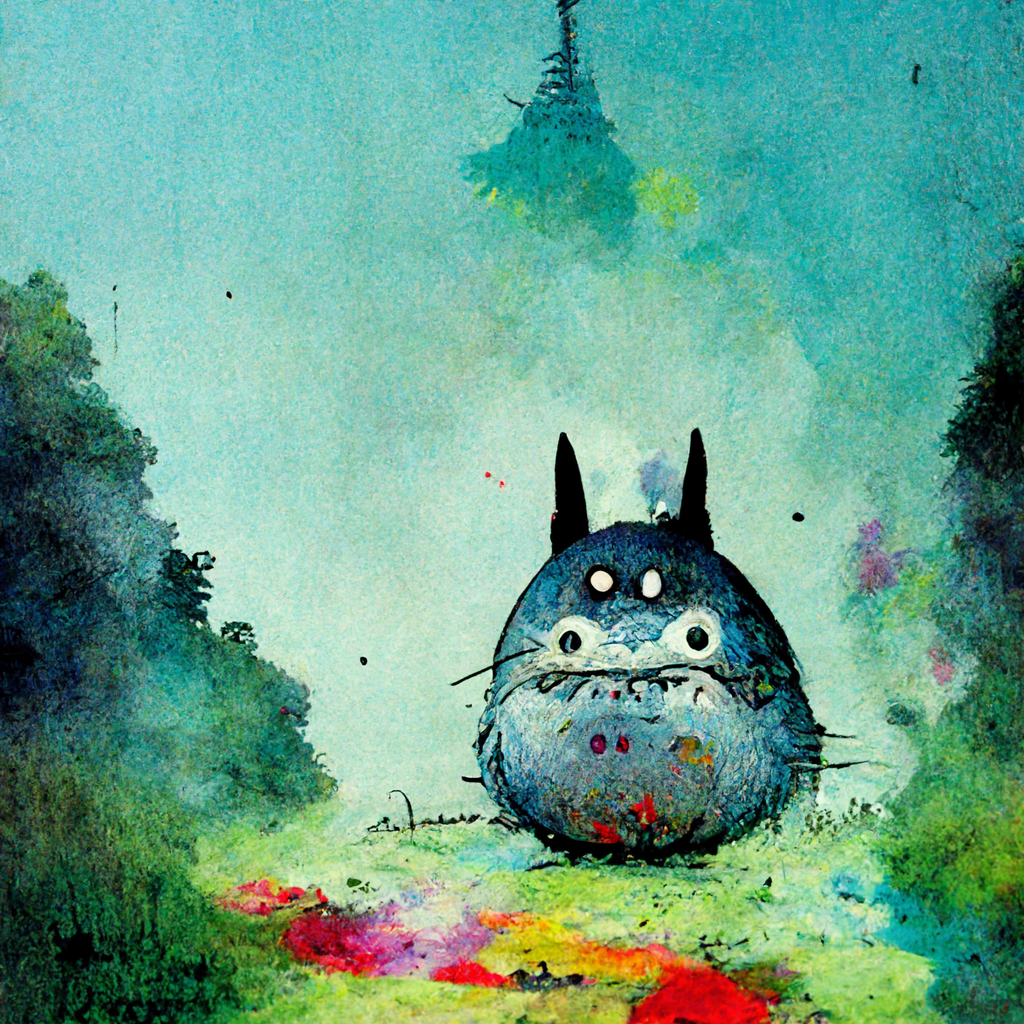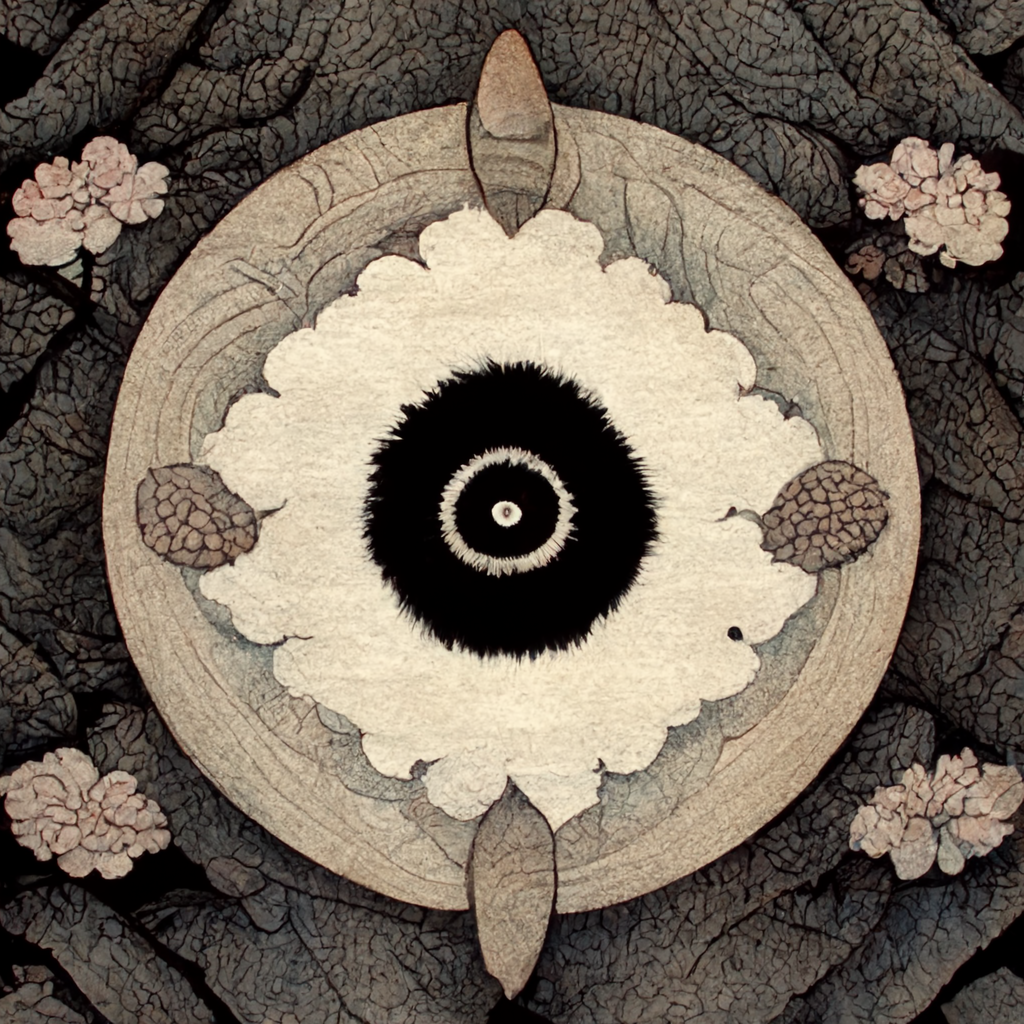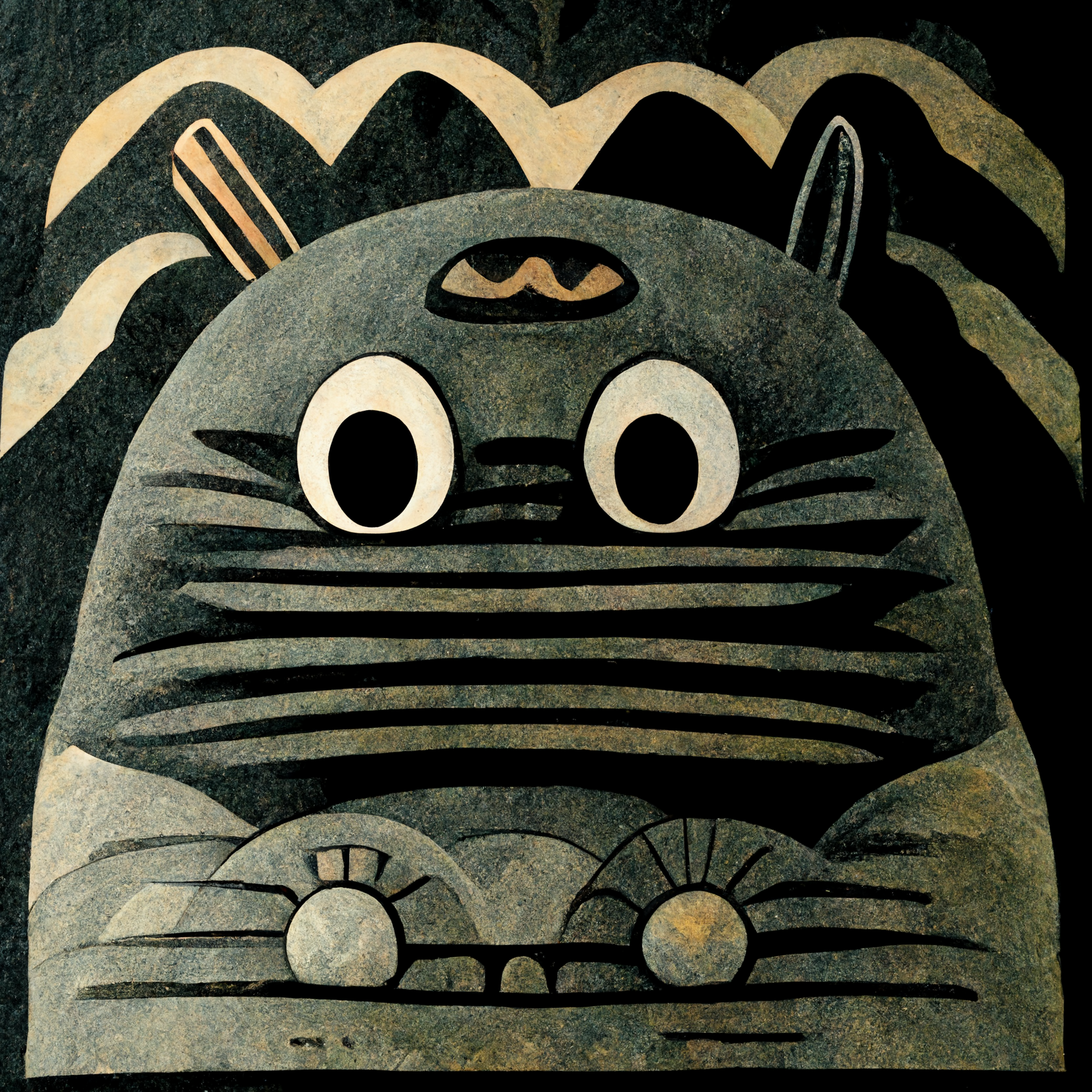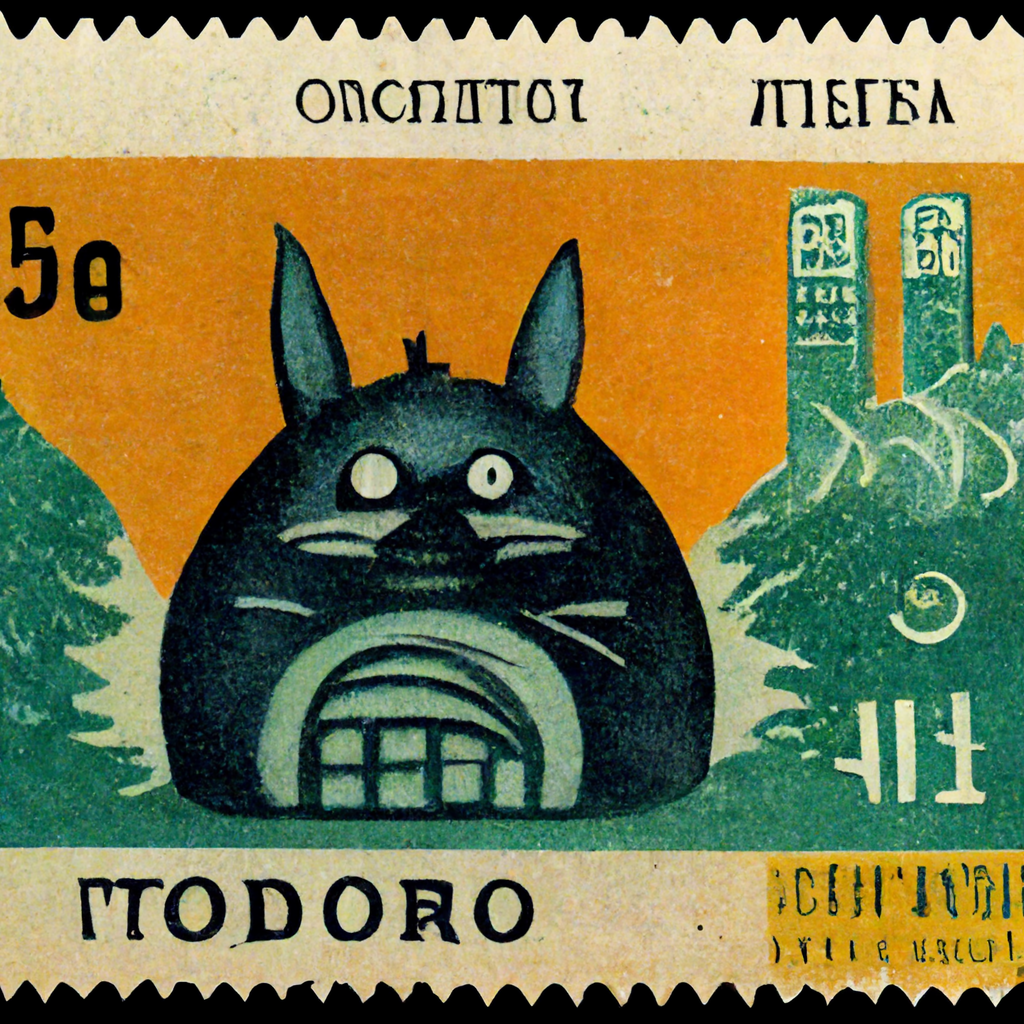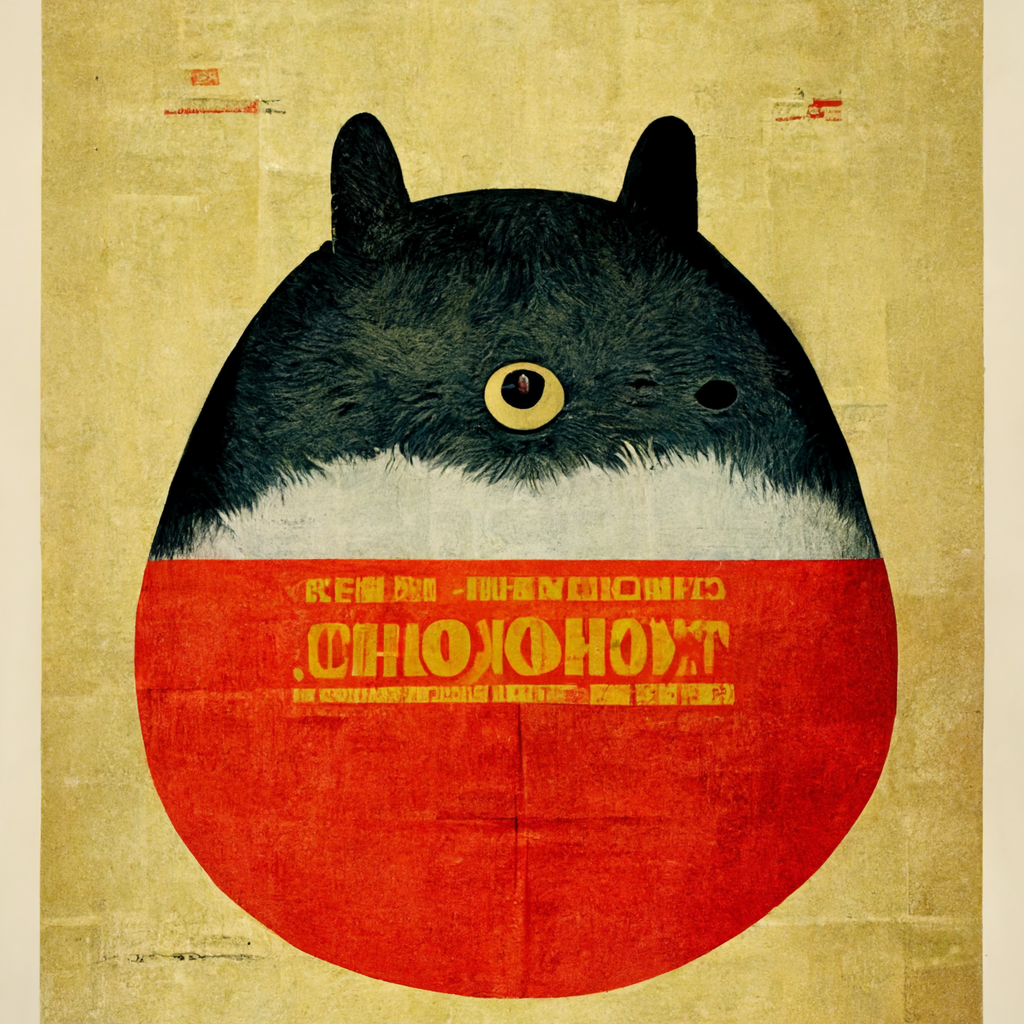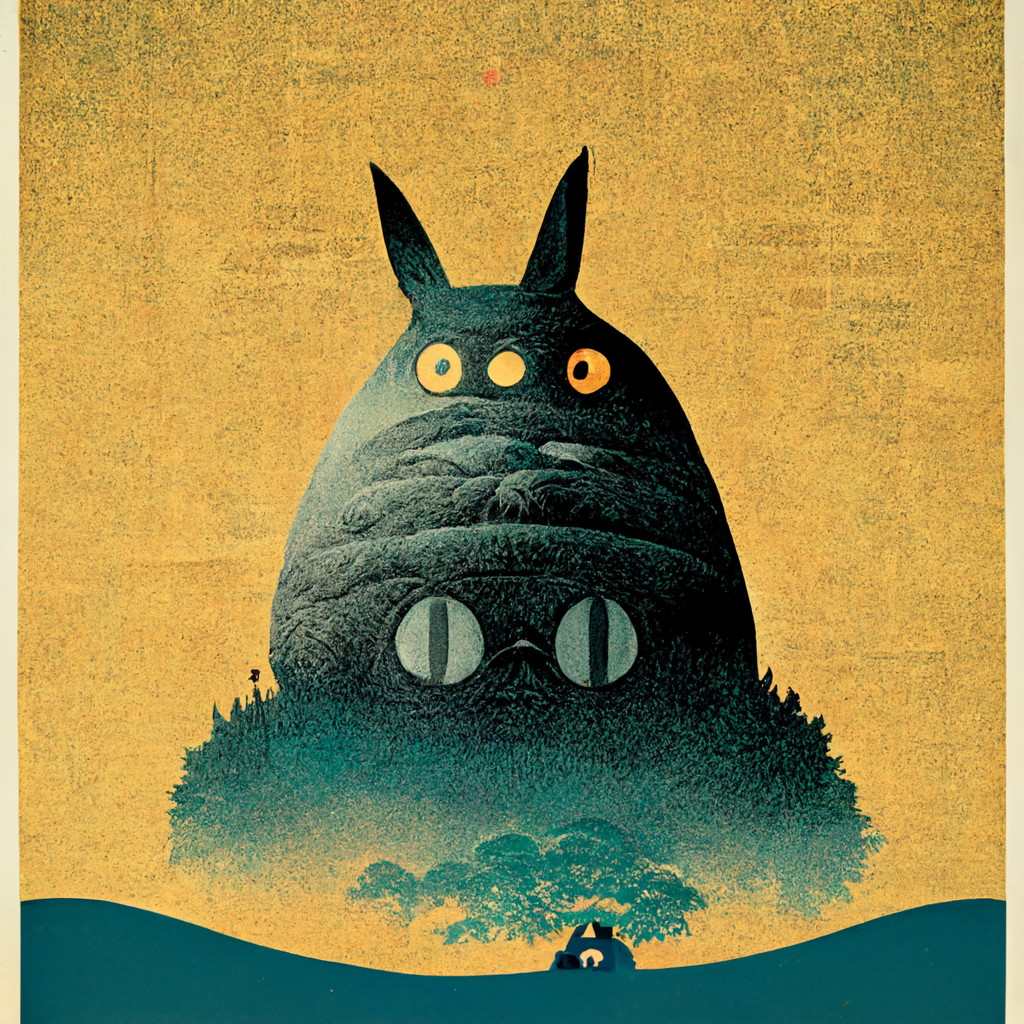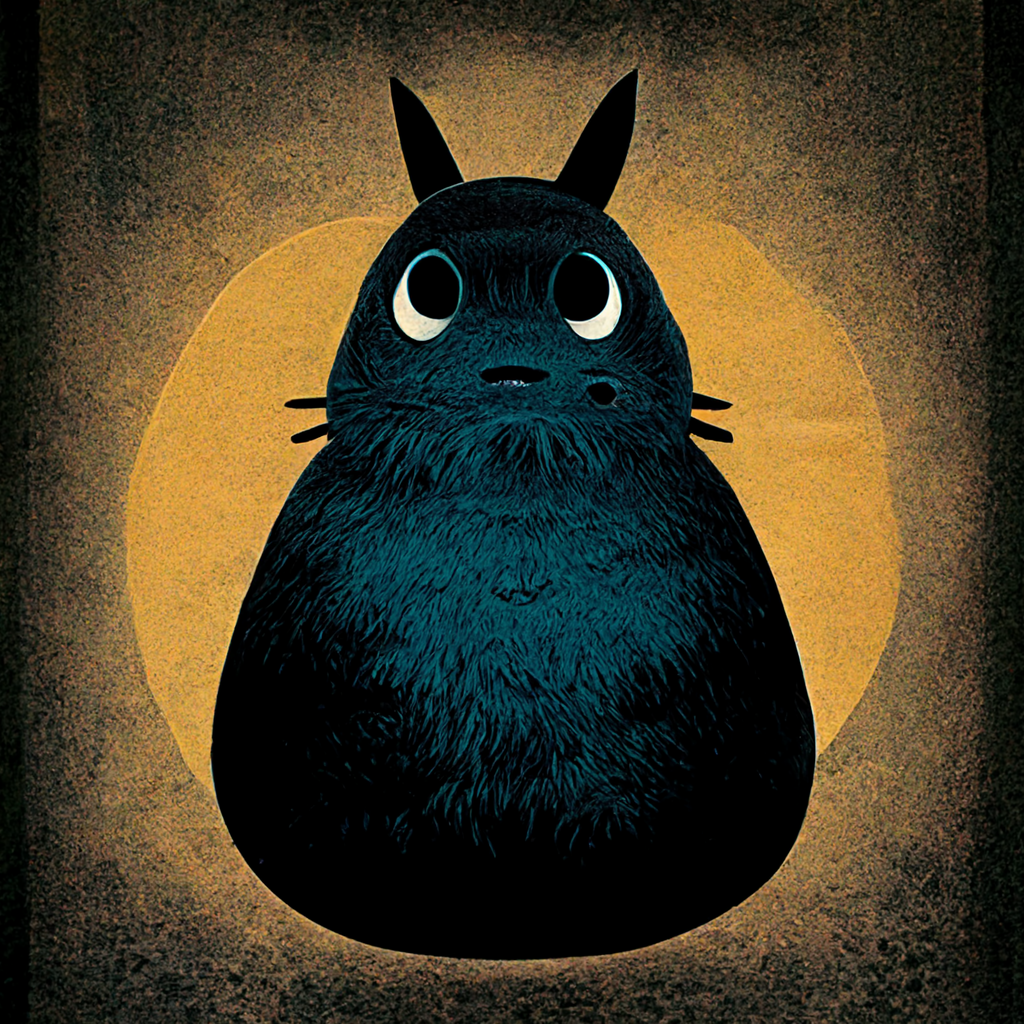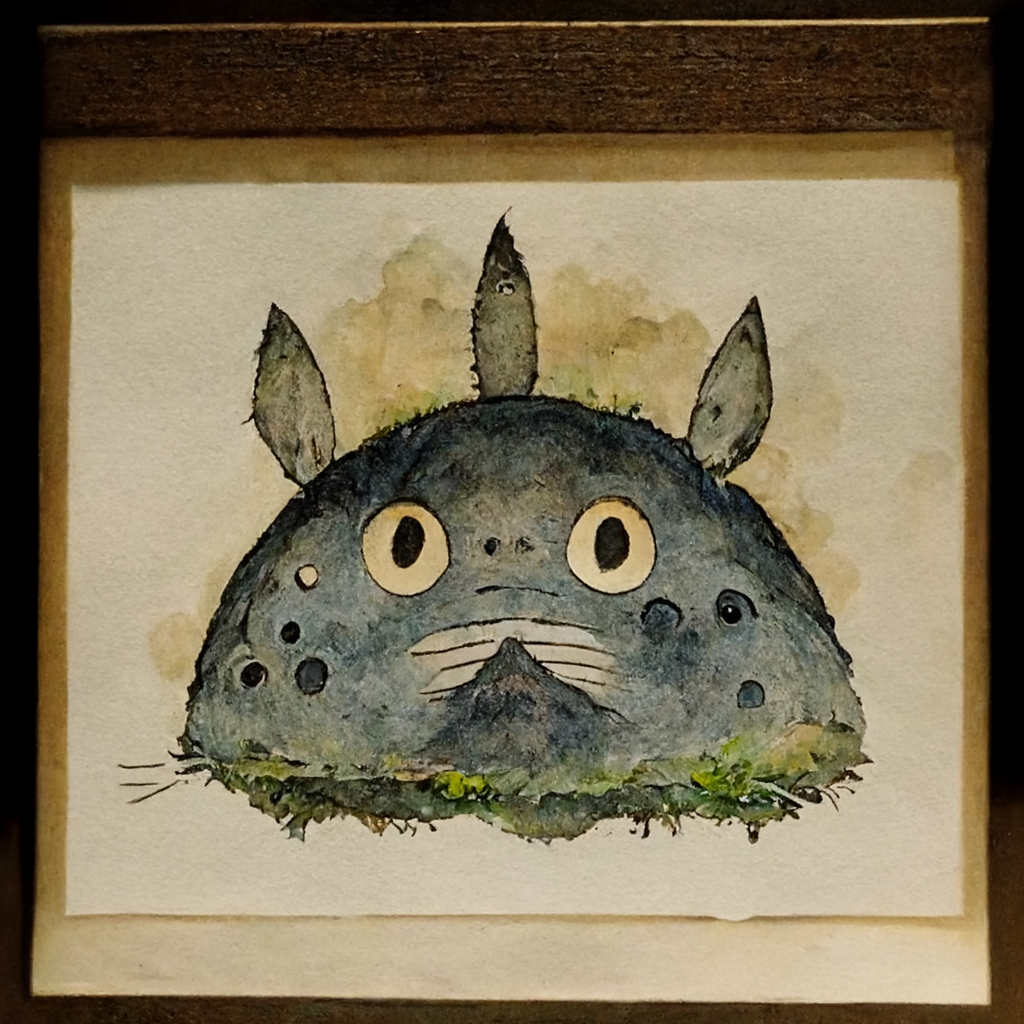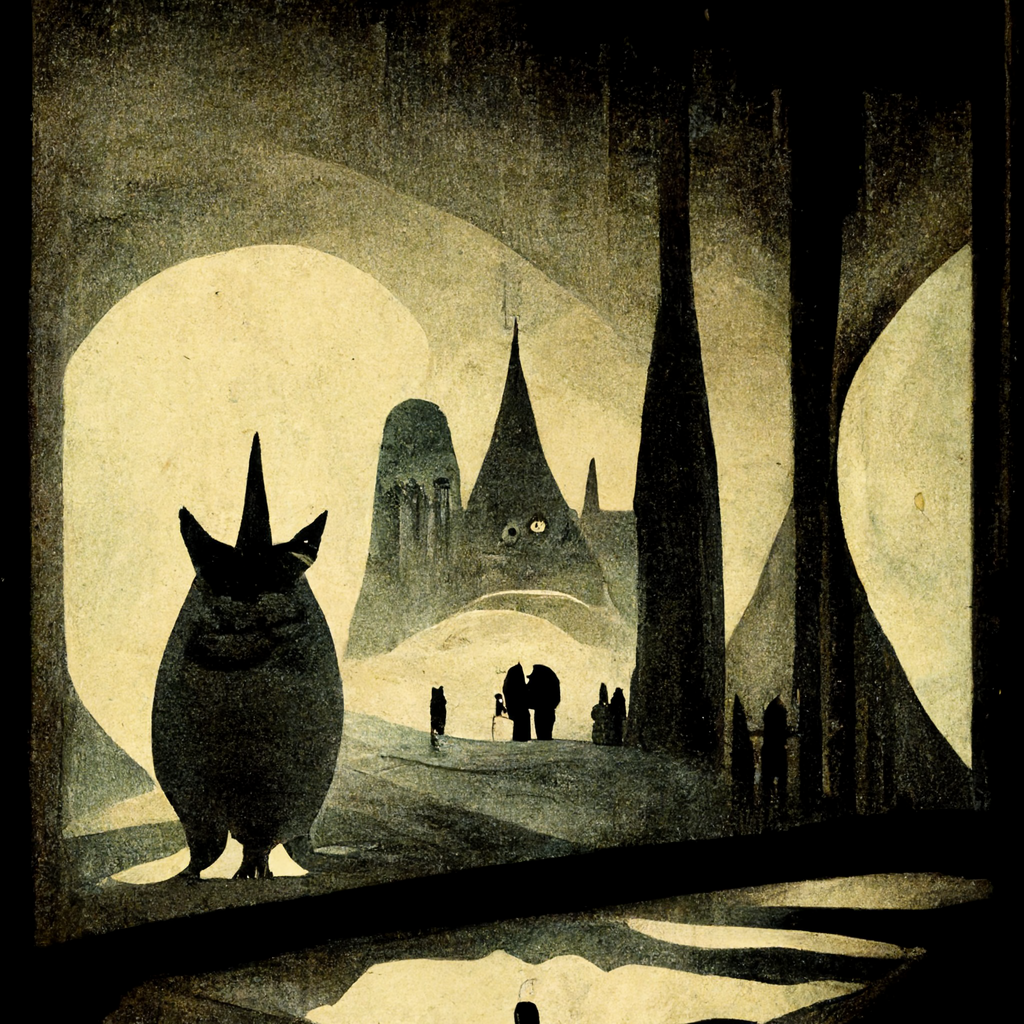 ---
***
MORE FURSHLUGGINER THEORIES BY JOSH GLENN: SCHEMATIZING | IN CAHOOTS | JOSH'S MIDJOURNEY | POPSZTÁR SAMIZDAT | VIRUS VIGILANTE | TAKING THE MICKEY | WE ARE IRON MAN | AND WE LIVED BENEATH THE WAVES | IS IT A CHAMBER POT? | I'D LIKE TO FORCE THE WORLD TO SING | THE ARGONAUT FOLLY | THE PERFECT FLANEUR | THE TWENTIETH DAY OF JANUARY | THE REAL THING | THE YHWH VIRUS | THE SWEETEST HANGOVER | THE ORIGINAL STOOGE | BACK TO UTOPIA | FAKE AUTHENTICITY | CAMP, KITSCH & CHEESE | THE UNCLE HYPOTHESIS | MEET THE SEMIONAUTS | THE ABDUCTIVE METHOD | ORIGIN OF THE POGO | THE BLACK IRON PRISON | BLUE KRISHMA | BIG MAL LIVES | SCHMOOZITSU | YOU DOWN WITH VCP? | CALVIN PEEING MEME | DANIEL CLOWES: AGAINST GROOVY | DEBATING IN A VACUUM | PLUPERFECT PDA | SHOCKING BLOCKING.