POPSZTÁR SAMIZDAT (5)
By: Joshua Glenn
August 30, 2022
In 1964, a clandestine pan-Eastern European samizdat collective began cranking out popsztár-bűnök ("popstar-crime/sin") novels starring the likes of Mik Džeger, Jerzy Harrisón, and Dayana Ros. This anonymously authored, politically engagé fanfic, some of which predates Star Trek fanzines (which can no longer be considered the first fanfic), was in several instances penned by a later-to-be-notable figure. Though only midjourney in his efforts to excavate this outré para-literary subgenre, Josh Glenn has agreed to share with HILOBROW a few favorite examples.
*
СПРИ СЕ! В ИМЕТО НА ЛЮБОВТА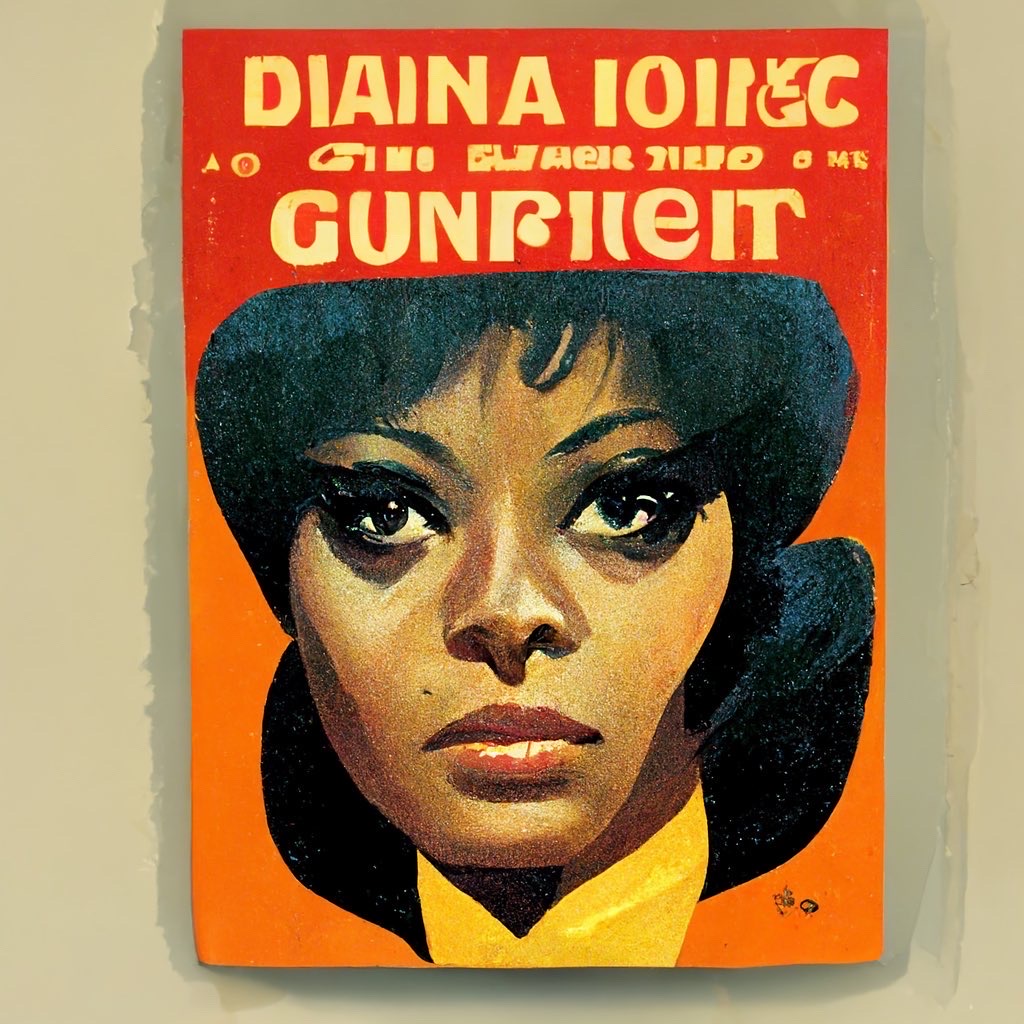 In the mid-1960s, Todor Zhivkov, who served as the de facto leader of the People's Republic of Bulgaria, introduced "westernizing" reforms that had a positive effect on the country's economy. He emphasized tourism, for one thing; and in '65 Bulgaria became the first Communist country to purchase a license from Coca-Cola. That same year saw the publication of the espionage thriller Спри се! В името на любовта (Spri se! V imeto na lyubovta — which is to say, Stop! In the Name of Love), in which Даяна Рос ("Dayana Ros") is a 21-year-old US girl-group frontwoman who — having fallen in love with a CIA "spook" — spies for the USA as she travels the world on tour. Her codename [see below] is Sabina. Captured by the KGB and tortured, she reveals intel that (spoiler alert) although she believes it to be true, turns out to be false.
Probable author: Julia Kristeva (Yuliya Stoyanova Krasteva, b. 1941), who would became influential in international critical analysis, cultural studies and feminism after publishing her first book, Semeiotikè, in 1969. Note that around the time she would have written this novel, Kristeva was a postgrad at the University of Sofia; in 1965, she moved to Paris — where she was bullied into meeting regularly with Bulgarian agents for the Committee for State Security, who demanded intel from "Sabina"… and who gave them nothing but intellectual gossip.
My copy: Some mild rubbing to cover edges, mild reading crease, a near fine copy.
POPSZTÁR SAMIZDAT: ICH WILL DEINE HANDGRANATE HALTEN | TEN CHŁOPIEC | KÉRLEK, KÉRLEK, KÉRLEK | SUFLET CU OCHI ALBAȘTRI | СПРИ СЕ! В ИМЕТО НА ЛЮБОВТА | ИГРАЈТЕ СЕ ВАТРОМ | NIKDE ČLOVĚČE | SHKRIMTAR ME FLETË LETRE | AŠ ESU VĖPLIAŽAS | ALISTUMINE.
***
MORE FURSHLUGGINER THEORIES BY JOSH GLENN: SCHEMATIZING | IN CAHOOTS | JOSH'S MIDJOURNEY | POPSZTÁR SAMIZDAT | VIRUS VIGILANTE | TAKING THE MICKEY | WE ARE IRON MAN | AND WE LIVED BENEATH THE WAVES | IS IT A CHAMBER POT? | I'D LIKE TO FORCE THE WORLD TO SING | THE ARGONAUT FOLLY | THE PERFECT FLANEUR | THE TWENTIETH DAY OF JANUARY | THE REAL THING | THE YHWH VIRUS | THE SWEETEST HANGOVER | THE ORIGINAL STOOGE | BACK TO UTOPIA | FAKE AUTHENTICITY | CAMP, KITSCH & CHEESE | THE UNCLE HYPOTHESIS | MEET THE SEMIONAUTS | THE ABDUCTIVE METHOD | ORIGIN OF THE POGO | THE BLACK IRON PRISON | BLUE KRISHMA | BIG MAL LIVES | SCHMOOZITSU | YOU DOWN WITH VCP? | CALVIN PEEING MEME | DANIEL CLOWES: AGAINST GROOVY | DEBATING IN A VACUUM | PLUPERFECT PDA | SHOCKING BLOCKING.