HILOBROW 4Q2019
By: HILOBROW
December 29, 2019
Here's what HILOBROW published in October, November, and December 2019.
BEST OF HILOBROW: 2010 | 2011 | 2012 | 2013 | 2014 | 2015 | 2016 | 2017 | 2018 | 2019 | 1Q2020 | 2Q2020 | 3Q2020 SNEAK PEEK.
---
SPECIAL SERIES
---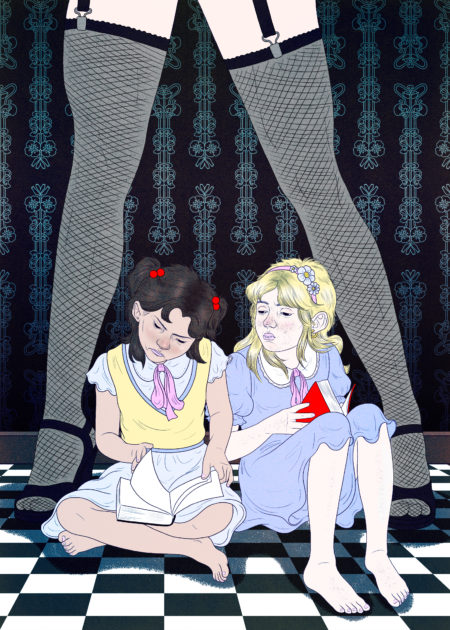 During 4Q2019, HILOBROW published LOST OBJECTS vol. 2 — the latest and greatest "volume" in Josh Glenn and Rob Walker's ongoing PROJECT:OBJECT. Josh and Rob invited 25 writers to reminisce about an object which they no longer possess. (Perhaps they lost it, or it was stolen, or they gave it away, sold it, or destroyed it?) Some of the stories were assigned to illustrators; and in a new twist, some of the stories were illustrated by their authors.
Here's the LOST OBJECTS v. 2 series lineup:
INTRODUCTION by Josh Glenn and Rob Walker
Geoff Manaugh on MOROCCAN TRINKET (ill. Mariana Pita) | Joe Yonan on MACRAMÉ ART (ill. Theo Ellsworth) | Laura Lippman on LABYRINTH GAME (ill. Laura Didyk) | Ben Katchor on LUCITE CARRYING CASE | Neil LaBute on PICKLED OCTOPUS (ill. Disa Wallander) | Miranda Mellis on SEQUINED SCARF (ill. Adam Goldberg) | Chris Piascik on GENERAL HUSTLER BMX | Jenny Kroik on MISSING TOY PIECES | Anita Kunz on FLOWER NECKLACE | Debbie Millman on GLASS POODLE | Heather Kapplow on CERAMIC ARTWORK (ill. Matt Wuerker) | Lydia Millet on ROCKY HORROR NOVEL (ill. Berta Valló) | Ben Greenman on WARHOL CAN (ill. Clara Selina Bach) | Leah Hennessey on BATMAN RING (ill. Dean Haspiel) | Kathryn Davis on PRAYER CARD (ill. Dina Noto) | Mikita Brottman on PINK ELEPHANTS (ill. Sarah Williamson) | Nathaniel Rich on AUTOGRAPHED BASEBALL (ill. Ellen Rose) | Charles Glaubitz on TRACK SHOES | Seth on ENTERPRISE MODEL | Becky Stern on SKELETON SWEATER (ill. Monica Garwood) | Mark Dery on GRANDFATHER PHOTO (ill. Kelli Anderson) | Paola Antonelli on VINYL SKIRT (ill. Guillermo Meraz) | Sara Ryan on FINGER PUPPET (ill. Steve Lieber) | Alex Gerasev on KARMA PARKA | Margaret Wertheim on ECCENTRIC BOOK (ill. Armando Veve).
Josh and Rob are grateful to the LOST OBJECTS series' writers and illustrators — many of whom donated their fees to the ACLU.
*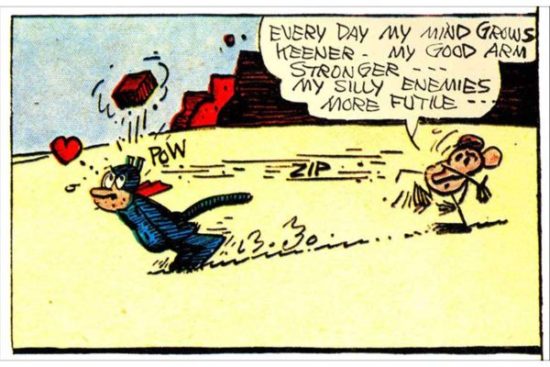 The weekly ENTHUSIASM series, at HILOBROW during 2019, was: SERIOCOMIC. We invited 52 of HILOBROW's friends and contributors to wax enthusiastic about some of their favorite comic books and strips. Here's the 4Q2019 lineup:
Susannah Breslin on SLASHER | Lisa Kahlden on JACK CHICK TRACTS | Mandy Keifetz on KRAZY KAT | Tom Devlin on DUM-DUM POSSE READER | Eric Reynolds on ACTION COMICS #460 | Rick Pinchera on EIGHTBALL #16 | Juan Recondo on DAYTRIPPER | Elizabeth Foy Larsen on ROZ CHAST | J.E. Anckorn on HALO JONES | Deborah Wassertzug on GREAT POP THINGS | Peggy Nelson on MAD MOVIE SATIRES | Holly Interlandi on ANGEL SANCTUARY | Karen Green on THE SMITHSONIAN COLLECTION OF NEWSPAPER COMICS.
Josh Glenn is editor of the SERIOCOMIC series. He is very grateful to the series' contributors, many of whom donated their fees to the ACLU.
---
ONGOING SERIES
---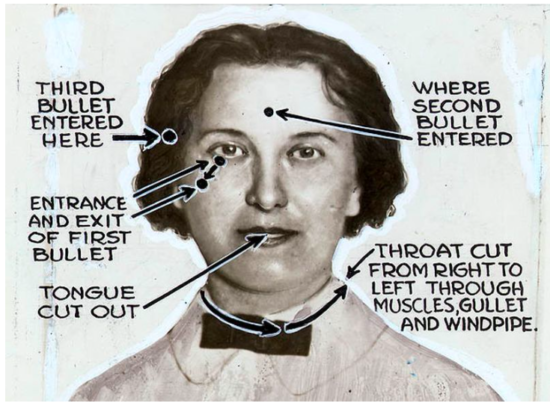 Lynn Peril continued to surface and dimensionalize examples of "pink think" — ideas and attitudes about what constitutes proper female behavior — among other things, in her PLANET OF PERIL series. Here's the 4Q2019 PLANET OF PERIL lineup:
*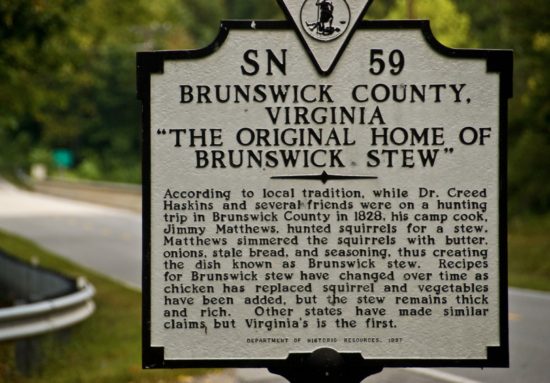 Tom Nealon continued to interrogate suspect food history, and embellish his findings with outlandish, yet compelling theories of his own, in his series STUFFED. Here's the 4Q2019 STUFFED lineup:
*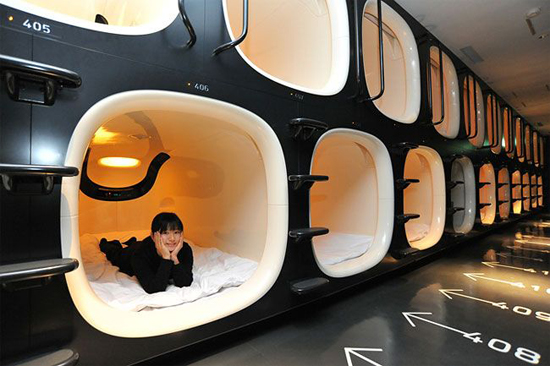 Adam McGovern irregular series OFF-TOPIC continued to deliver over-the-transom, on-tangent essays, dialogues and subjective scholarship. Here's the 4Q2019 OFF-TOPIC lineup:
Also, in October Adam reviewed Annie Nocenti and Flavia Biondi's new Dark Horse comic, Ruby Falls.
*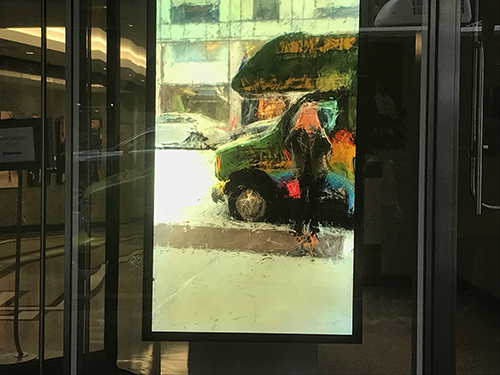 Peggy Nelson's series EYE CANDY continued to investigate art and the virtual life Here's the 4Q2019 lineup:
To capture your selfie you have to slow down | The shelves are alive, with the sound of barcodes | Krystmasse is icumin in…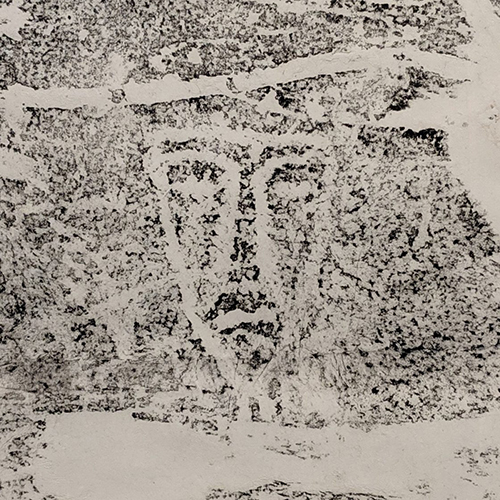 Peggy also edits the series CROSS-POST. The 4Q2019 lineup features selected posts from Marc Weidenbaum's blog, disquiet:
Listening to and in the Mars Trilogy | Stare back in time and time stares back at you. | Sound and comics, it's a thing | I keep the subtitles on at night | Think of the reverberations | This is a test. This is only a test.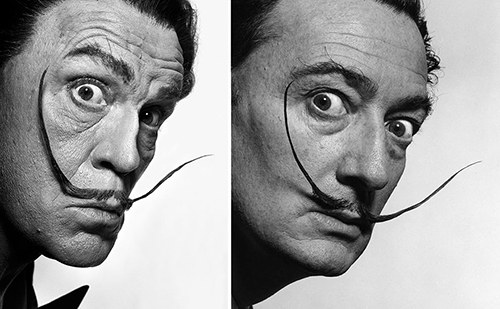 Peggy's latest series, SIMULACRA, is concerned with copies, reenactments, repetitions and revisionings. Here's the 4Q2019 lineup:
Malkovich, Malkovich, Malkovich | The Old Man of the Mountain | THE BATHROOM MIRROR STAGE.
---
BEST ADVENTURES PROJECT
---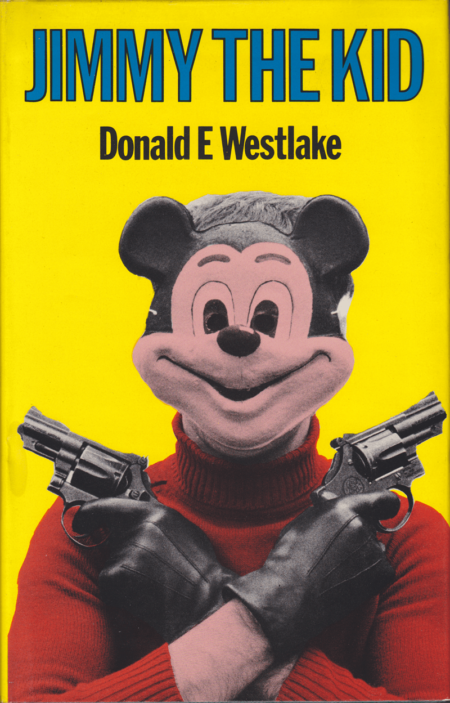 We published five new installments in the BEST ADVENTURES series, which chronicles Josh Glenn's attempt to identify the 10 best adventures he's read from each year of the 20th century. Here's the 4Q2019 lineup:
Each BEST ADVENTURES installment was first published as 10 individual posts.
*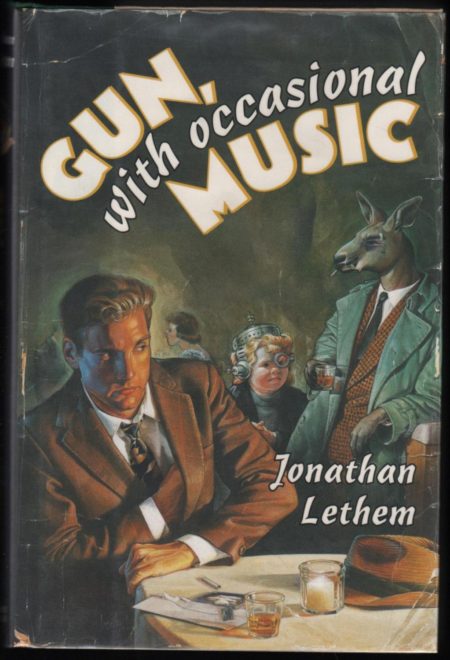 We continued to publish DIAMOND AGE SCI-FI 75, a weekly lit-list series that aims to identify Josh Glenn's 75 favorite science-fiction novels published during the Eighties (1984–1993) and Nineties (1994–2003). Here's the 4Q2019 lineup:
Octavia E. Butler's PARABLE OF THE SOWER | Jeff Noon's VURT | William Gibson's VIRTUAL LIGHT | Jack Womack's RANDOM ACTS OF SENSELESS VIOLENCE | Jonathan Lethem's GUN, WITH OCCASIONAL MUSIC | Iain M. Banks's FEERSUM ENDJINN | Charles Burns's BLACK HOLE | Neal Stephenson's THE DIAMOND AGE | Nancy Farmer's THE EAR, THE EYE, AND THE ARM | Jonathan Lethem's AMNESIA MOON | Nicola Griffith's SLOW RIVER | Ken MacLeod's THE STAR FRACTION | Mary Doria Russell's THE SPARROW.
*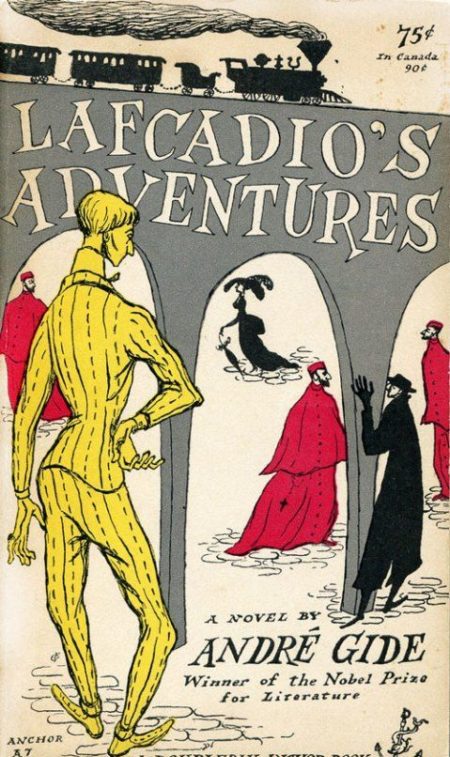 Josh's LISTEN, HOLLYWOOD! series offered one final piece of unsolicited advice about which 20th-century adventure novels should be adapted as movies. The 4Q2019 lineup included: André Gide's THE VATICAN CAVES [LAFCADIO'S ADVENTURES].
*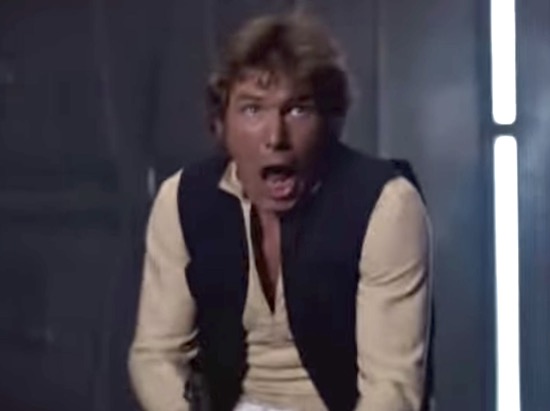 HILOBROW finished publishing A IS FOR ADVENTURE, an irregular series featuring notes towards Josh's The Adventurer's Glossary, a work in progress which — like his previous books, The Idler's Glossary and The Wage Slave's Glossary — will smuggle ideology critique into a simple defining vocabulary or clavis.
Here's the 4Q2019 A IS FOR ADVENTURE series lineup: QUANDARY to QUIXOTIC | RAFFISH to RURITANIA | SAFARI to SWASHBUCKLE | TAILSPIN to TWEENER | UMBRAGE to UPTAKE | VALIANT to VOYAGE | WALK THE WALK to WRANGLE | X to X MARKS THE SPOT | YIPPEE KI-YAY to YOLO | ZEALOUS to ZOOM.
---
CURATED SERIES
---
In October, we republished "Trump Agonistes" — a screed by HILOBROW friend Mandy Keifetz. The text originally appeared as a broadside created for the group show "Screed," at the Brooklyn-based gallery Asphodel. Excerpt: "In ideal dystopia, the evil head of the EPA is a mad scientist, not a drooling CEO. The Vice-President is a brilliant Iago, not a deformed elf, cowering before the very spectre of sex. "
*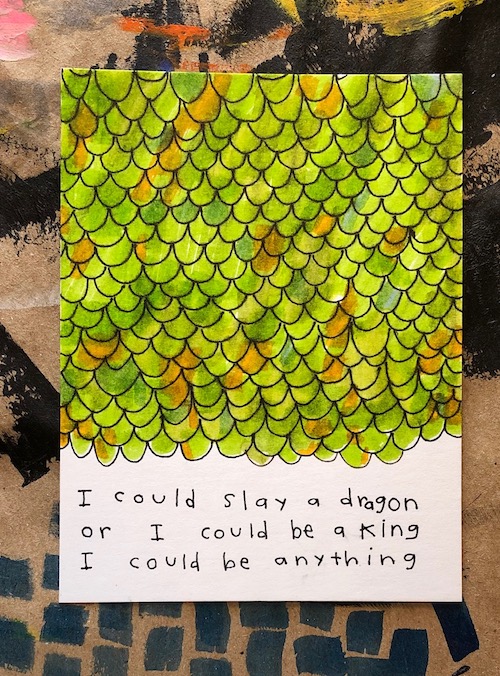 In November–December, the reprint series MRS. K. brought us 10 excerpts from HILOBROW friend Heather Kasunick's Inktober drawing efforts. Each drawing was inspired by a song lyric, which in turn was inspired by an official Inktober prompt word.
*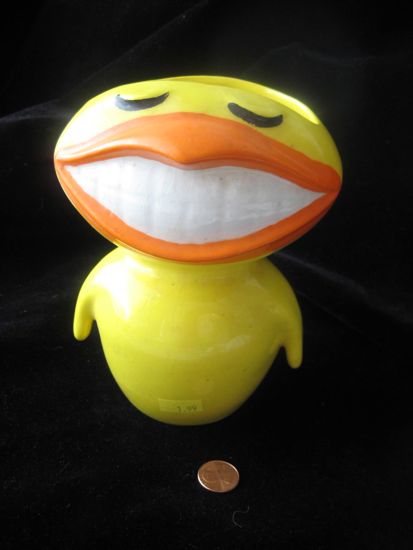 At Christmastime, HILOBROW published 12 DAYS OF SIGNIFICANCE — a dozen object-oriented stories originally contributed to Josh Glenn and Rob Walker's anthropological-literary experiment SIGNIFICANT OBJECTS. We've done this four times before; the 2019–2020 selection will bring the series total to 60. Here's the 2019 lineup:
Curtis Sittenfeld on SPOTTED DOGS FIGURINE | Matthew Klam on DUCK VASE | Merrill Markoe on FLIP-FLOP FRAME | Blake Butler on UTAH SNOW GLOBE | Neil LaBute on RABBIT CANDLE | Rob Agredo on LIGHTER SHAPED LIKE SMALL POOL BALL | Rosecrans Baldwin on PRAYING HANDS | Rob Baedeker on FOPPISH FIGURINE.
Four more 12 DAYS OF SIGNIFICANCE stories to follow, in January…
*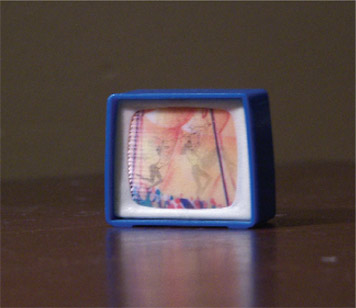 In November–December, HILOBROW reprinted a baker's dozen of stories about significant objects — originally published in the 2007 collection Taking Things Seriously (Princeton Architectural Press), edited by Joshua Glenn and designed by Carol Hayes. Here's the TAKING THINGS SERIOUSLY series lineup:
INTRODUCTION | William Drenttel on ARTICHOKE | Dmitri Siegel on BIG BOTTOM EXCITER | Greg Klee on SANTA | Carol Hayes on "THINGS" SAMPLER | Tom Frank on WWI HELMET | Beth Daniels on PENCIL SHARPENER | Chika Azuma on GRAMMYFOAM | John Keen on COMPUTER CABINET | Josh Glenn on BAUDELAIRE DEATH MASK | Luc Sante on POSTER FRAGMENTS | Becky Neiman on CHEESE BOX | Rosamond Purcell on BREAD | Paul Maliszewski on RUBBER STAMP.
*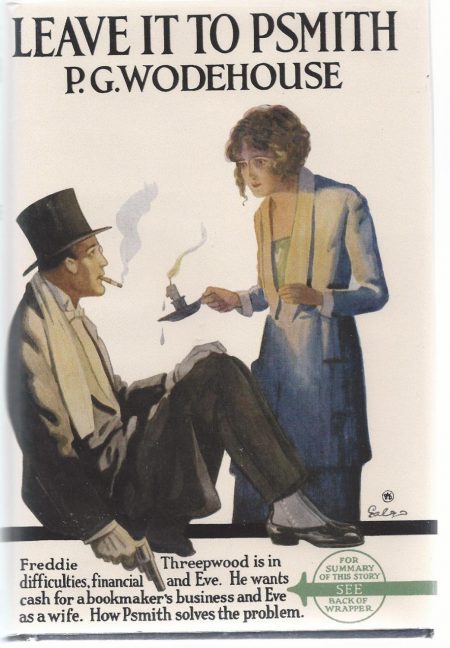 In December, HiLoBooks wrapped up our serialization of P.G. Wodehouse's LEAVE IT TO PSMITH (1923) — the last and most rewarding of four novels featuring the dandy, wit, and would-be adventurer Psmith.
***
On to 2020…