A IS FOR ADVENTURE (17)
By: Joshua Glenn
October 5, 2019
An irregular series of posts featuring notes towards Josh Glenn's The Adventurer's Glossary, a work in progress which — like his previous books, The Idler's Glossary and The Wage Slave's Glossary, both of which feature brilliant companion essays by Mark Kingwell — will attempt to smuggle ideology critique into what only appears to be a simple defining vocabulary or clavis. Readers, please suggest additions!
THE ADVENTURER'S GLOSSARY (NOTES): A-OK to AVENGER | BADASS to BUSHIDO | CAHOOTS to CWTCH | DAB HAND to DYNO | EAT IT to EXPLOIT | FACE to FUGAZI | GALAHAD to GUNG-HO | HACK to HURT LOCKER | ILL to IRISH | JACK to JURY-RIG | KAPUT to KNUCKLE UP | LABONZA to LOCK AND LOAD | MACGYVER to MOXIE | NAIL to NUTS | O.G. to OUTRÉ | PACKING to PUNK | QUANDARY to QUIXOTIC | RAFFISH to RURITANIA | SAFARI to SWASHBUCKLE | TAILSPIN to TWEENER | UMBRAGE to UPTAKE | VALIANT to VOYAGE | WALK THE WALK to WRANGLE | X to X MARKS THE SPOT | YIPPEE KI-YAY to YOLO | ZEALOUS to ZOOM.
*
---
QUANDARY to QUIXOTIC
---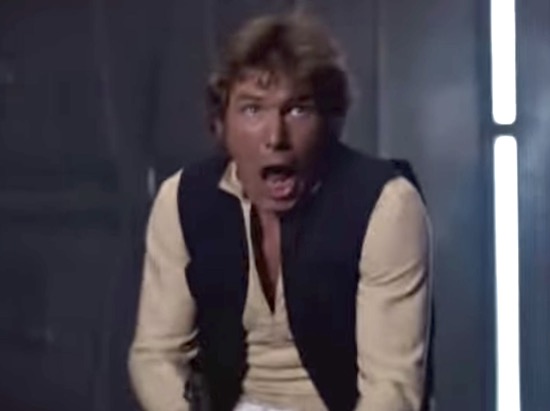 QUALM: Pang of sickening fear, misgiving. This 16th-century term appears to be a sort of mashup of a Scandinavian word meaning "vapors believed to cause a feeling of sickness" and an Old English word meaning "violent death, calamity, pestilence."
QUANDARY: This common term, meaning "a state of extreme perplexity, a difficult dilemma," isn't derived from Latin. It probably originated as a joke at Oxford University in the 16th century; quandary appears to be an example of macaronic Latin, possibly punning on the French phrase "Qu'en dirai-je" — that is, "What shall I say of it?"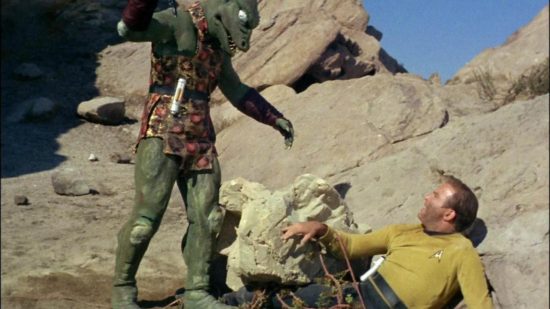 QUARRY: An object of pursuit — whether a rabbit fleeing hunters or an escaped prisoner fleeing the authorities. The 14th-century Anglo-Norman term derives from a French sporting term meaning "parts of a deer carcass given to hunting dogs as a reward"; the term's ultimate derivation is from the Vulgar Latin corata [entrails].
QUELL: The Old English term, which first meant "kill, put to death," is cognate with a Germanic word meaning "cause pain." Today's milder sense of the term — "subdue, reduce to submission, silence" — developed by the early 14th century.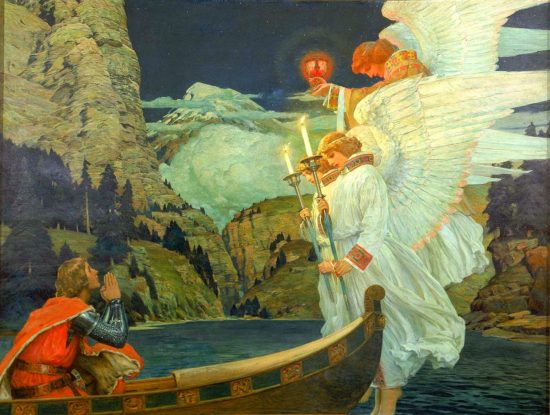 QUEST: A journey or effort in pursuit of a goal (often lengthy, ambitious, or fervent). The 14th-century Anglo-Norman term derives from the Latin quaerere [ask, seek]. In chivalric romance, a quest is an expedition undertaken by knights to obtain some particular object — most famously, the Holy Grail — or achieve some particular exploit. It's a piece of official-ese; one must be duly authorized to embark on a quest.
QUIETUS: An ending, especially of something undesirable, controversial, troublesome. In the 16th century, the term meant "discharge, clearing of accounts"; it's short for the medieval Latin phrase quietus est [he is quit, i.e., free from war, debts, etc.]. Quietus has also been used to mean "the peace of death."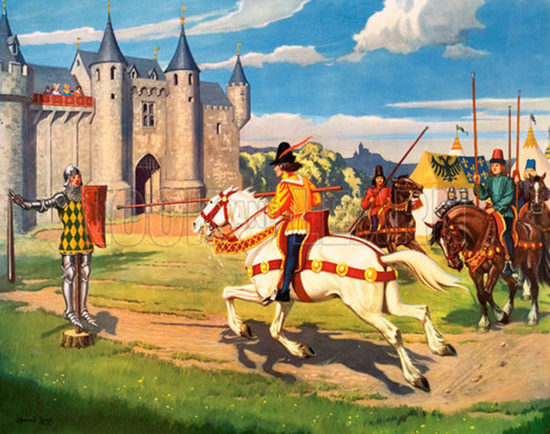 QUINTAIN: The exercise of tilting or jousting at a stout post or plank, or some object mounted on such a support, with lances. Undertaken, in the Middle Ages, as a knightly exercise and display of skill. From the Medieval Latin quintana [of the fifth; i.e., something — like military exercises — that takes place in the business part of a camp].
QUIXOTIC: Don Quixote, the would-be knight protagonist of Cervantes's affectionately sardonic novel of the same title (1605–1615), is motivated by exaggerated notions of chivalry and romanticism. The character's name (itself a sly joke, alluding to the Spanish quijote [thigh-piece of a suit of armour]) has become an adjective meaning "naively idealistic, visionary in a misguided way, impracticable," and also "whimsical."
***
ALSO SEE: THE IDLER'S GLOSSARY | THE WAGE SLAVE'S GLOSSARY | The Perfect Flâneur | The Sweetest Hangover | You Down with VCP? | NEW ESCAPOLOGIST Q&A | H IS FOR HOBO — excerpts from The Idler's Glossary and The Wage Slave's Glossary | WAGE SLAVERY — Josh Glenn and Mark Kingwell discuss | IDLENESS — Josh Glenn and Mark Kingwell discuss | IDLER Q&A WITH THE PROGRESSIVE | IDLE IDOL: HENRY MILLER | WATCHING THE DETECTIVES | A SCENE FROM GOODFELLAS.
JOSH GLENN'S BEST ADVENTURES PROJECT: JOSH GLENN'S *BEST ADVENTURES* LISTS: BEST 250 ADVENTURES OF THE 20TH CENTURY | 100 BEST OUGHTS ADVENTURES | 100 BEST RADIUM AGE (PROTO-)SCI-FI ADVENTURES | 100 BEST TEENS ADVENTURES | 100 BEST TWENTIES ADVENTURES | 100 BEST THIRTIES ADVENTURES | 75 BEST GOLDEN AGE SCI-FI ADVENTURES | 100 BEST FORTIES ADVENTURES | 100 BEST FIFTIES ADVENTURES | 100 BEST SIXTIES ADVENTURES | 75 BEST NEW WAVE SCI FI ADVENTURES | 100 BEST SEVENTIES ADVENTURES | 100 BEST EIGHTIES ADVENTURES | 75 BEST DIAMOND AGE SCI-FI ADVENTURES | 100 BEST NINETIES ADVENTURES (in progress) | 1994 | 1995 | 1996 | 1997 | 1998 | 1999 | 2000 | 2001 | 2002 | 2003 | NOTES ON 21st-CENTURY ADVENTURES.