A IS FOR ADVENTURE (20)
By: Joshua Glenn
November 2, 2019
An irregular series of posts featuring notes towards Josh Glenn's The Adventurer's Glossary, a work in progress which — like his previous books, The Idler's Glossary and The Wage Slave's Glossary, both of which feature brilliant companion essays by Mark Kingwell — will attempt to smuggle ideology critique into what only appears to be a simple defining vocabulary or clavis. Readers, please suggest additions!
THE ADVENTURER'S GLOSSARY (NOTES): A-OK to AVENGER | BADASS to BUSHIDO | CAHOOTS to CWTCH | DAB HAND to DYNO | EAT IT to EXPLOIT | FACE to FUGAZI | GALAHAD to GUNG-HO | HACK to HURT LOCKER | ILL to IRISH | JACK to JURY-RIG | KAPUT to KNUCKLE UP | LABONZA to LOCK AND LOAD | MACGYVER to MOXIE | NAIL to NUTS | O.G. to OUTRÉ | PACKING to PUNK | QUANDARY to QUIXOTIC | RAFFISH to RURITANIA | SAFARI to SWASHBUCKLE | TAILSPIN to TWEENER | UMBRAGE to UPTAKE | VALIANT to VOYAGE | WALK THE WALK to WRANGLE | X to X MARKS THE SPOT | YIPPEE KI-YAY to YOLO | ZEALOUS to ZOOM.
*
---
TAILSPIN to TWEENER
---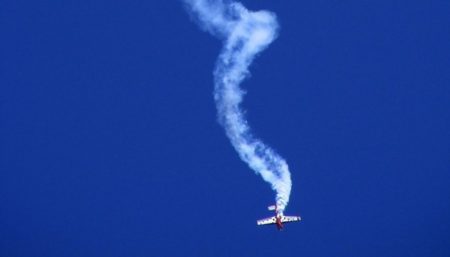 TAILSPIN: A rapid and severe decline or downturn; a state of rapidly worsening chaos, panic, or loss of control. The 1920s-era slang term is borrowed from aeronautics, where it technically refers to a steep, uncontrolled, spinning descent of an aircraft. A vrille, by the way, is a spinning maneuver engaged in deliberately, as part of an aerobatic display.
TAKEN ABACK: Surprised or startled by a sudden turn of events. The idiom is originally a nautical one; the sails of a ship are said to be aback when the wind turns suddenly, blowing them flat against the masts and spars that support them. So a ship that suddenly found itself facing into the wind was said to have been taken aback.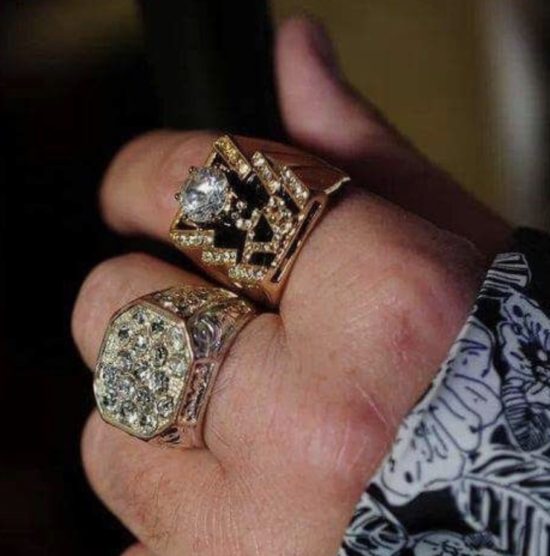 TCB (IN A FLASH): Elvis Presley's motto was "taking care of business"; his logo used the letters TCB and a lightning bolt, which meant "in a flash" (it was an early emoji). Elvis was a fan of the comic Captain Marvel, which inspired his use of the lightning bolt. Visitors to Graceland can view diamond-studded rings and pendants with this boss logo.
THICK AND THIN, THROUGH: Without regard to or in spite of obstacles or difficulties; under any circumstances. The 14th-century idiom seems to have originally been literal; Chaucer's "thurgh thikke and thenne" means "through thicket and thin wood." The nautical idiom, referring to the smaller and larger sheaves in a tackle-block, is later.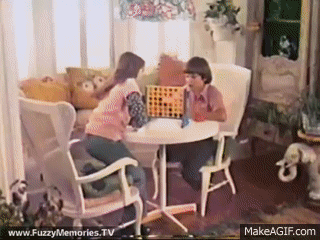 THWART: The 14th-century verb was originally an adverb, meaning "obliquely, crosswise"; the nautical term athwart means "from side to side of a ship." Figuratively speaking, to thwart an opponent is to baffle, stymie, or otherwise frustrate him — using cleverness rather than force. Derived from an Old Norse term meaning "transverse."
TON, DOING THE: Going 100 miles per hour, or faster, on a motorcycle — specifically, on a "café racer," i.e., a sports-oriented bike modified with the intent of reducing weight and increasing performance. The latter slang term emerged among "rockers" in 1960s England who'd attempt to complete a route before a café jukebox song finished playing.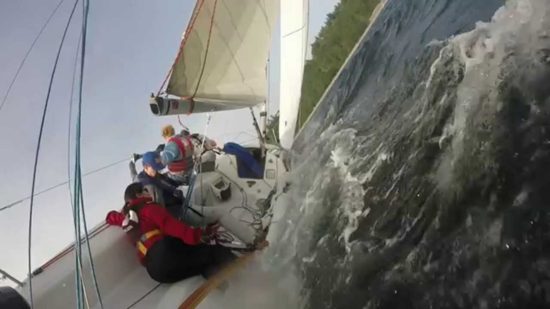 TOUCH AND GO: Figuratively, the idiom means "a precarious or risky situation." This is originally nautical argot, describing the act of briefly striking rocks or the seabed, with your ship's keel, without stopping or losing speed. An 18th-century proverb, "Touch and go is a good pilot," suggests that as long as one is ultimately successful in one's endeavor, it doesn't matter how close one has come to failure or disaster.
TOUGH: Capable of great physical endurance; hardy, stout, sturdy; vigorously uncompromising. The term is an Old English one inherited from Old German. In the late 19th century, a person difficult or dangerous to deal with was called a tough nut; the noir colloquialisms tough guy and tough baby emerged in the 1930s.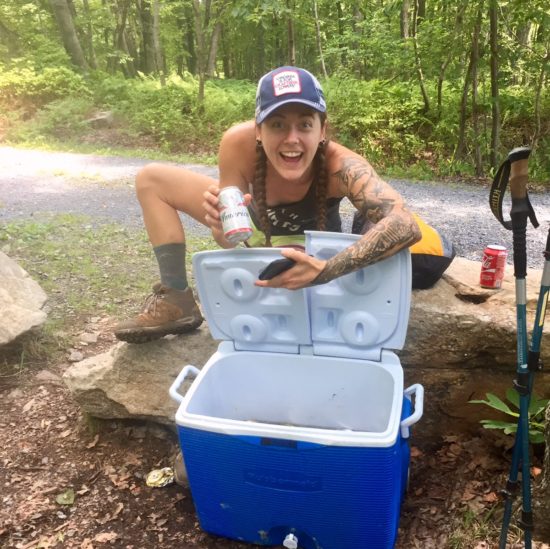 TRAIL MAGIC: Along the Appalachian Trail, unexpected acts of kindness — someone offering a ride into town, or packing out your garbage for you, or handing you an energy bar as you cross paths — are known as trail magic. But this hiker's idiom more generally means, "When something good happens at exactly the time it is most needed." An amazing view after days of clouds and rain, for example, qualifies.
TRAVEL: Although it is now considered synonymous with journey, the term's derivation — from the French travailler [work, suffer] — helps us understand that travel originally described a difficult, unpleasant journey made out of duty, or in hope of profit. Business travelers know how joyless it can be to slog your way to even the most exotic of locales.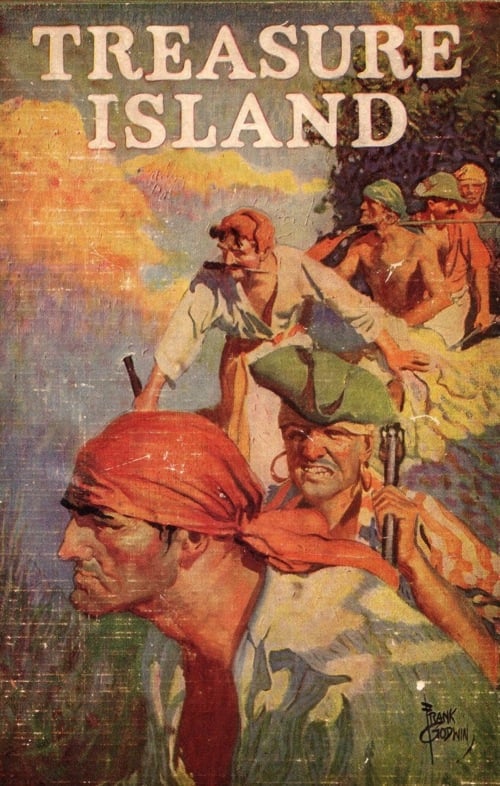 TREASURE HUNT: Highbrow and lowbrow capacities are synthesized, in the finest treasure-hunt adventures — like Stevenson's Treasure Island, Tolkien's The Hobbit, Hergé's The Secret of the Unicorn, and Spielberg's Raiders of the Lost Ark. One must be bold, swift, and capable of both grueling labor and fisticuffs; but one may also be called upon to decipher maps, crack codes, and reinterpret historical lore and legends.
TREK: A long, slow, difficult journey — especially one overland involving considerable physical effort. The term, which is derived from an Old Dutch word meaning "drag, haul," is Afrikaans; it was popularized by Boers (the Dutch and Huguenot population that settled in southern Africa in the late 17th century), who frequently moved their families and grazing stock from place to place via ox-wagons.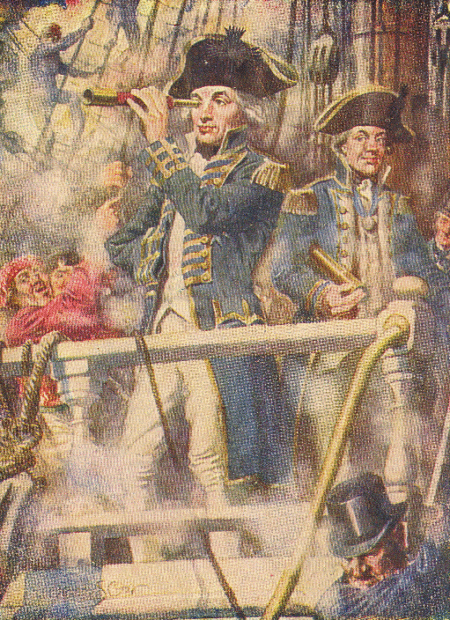 TURN A BLIND EYE: When Admiral Horatio Nelson, who'd lost the sight in one eye early in his Royal Navy career, was ordered, via signal — during the 1801 Battle of Copenhagen — to discontinue his assault on a large force of the Dano-Norwegian Navy, he lifted a telescope to his blind eye, saying, "I have a right to be blind sometimes. I really do not see the signal." It's fun to believe that this incident gave us the idiom turn a blind eye — "ignore undesirable information" — though it's unlikely that this is the case.
TWEENER: A person or thing regarded as falling between two recognized categories or types. In wrestling argot, a tweener is a morally ambiguous wrestler — Stone Cold Steve Austin, say, or The Rock — who will fight anyone regardless of alignment.
***
ALSO SEE: THE IDLER'S GLOSSARY | THE WAGE SLAVE'S GLOSSARY | The Perfect Flâneur | The Sweetest Hangover | You Down with VCP? | NEW ESCAPOLOGIST Q&A | H IS FOR HOBO — excerpts from The Idler's Glossary and The Wage Slave's Glossary | WAGE SLAVERY — Josh Glenn and Mark Kingwell discuss | IDLENESS — Josh Glenn and Mark Kingwell discuss | IDLER Q&A WITH THE PROGRESSIVE | IDLE IDOL: HENRY MILLER | WATCHING THE DETECTIVES | A SCENE FROM GOODFELLAS.
JOSH GLENN'S BEST ADVENTURES PROJECT: JOSH GLENN'S *BEST ADVENTURES* LISTS: BEST 250 ADVENTURES OF THE 20TH CENTURY | 100 BEST OUGHTS ADVENTURES | 100 BEST RADIUM AGE (PROTO-)SCI-FI ADVENTURES | 100 BEST TEENS ADVENTURES | 100 BEST TWENTIES ADVENTURES | 100 BEST THIRTIES ADVENTURES | 75 BEST GOLDEN AGE SCI-FI ADVENTURES | 100 BEST FORTIES ADVENTURES | 100 BEST FIFTIES ADVENTURES | 100 BEST SIXTIES ADVENTURES | 75 BEST NEW WAVE SCI FI ADVENTURES | 100 BEST SEVENTIES ADVENTURES | 100 BEST EIGHTIES ADVENTURES | 75 BEST DIAMOND AGE SCI-FI ADVENTURES | 100 BEST NINETIES ADVENTURES (in progress) | 1994 | 1995 | 1996 | 1997 | 1998 | 1999 | 2000 | 2001 | 2002 | 2003 | NOTES ON 21st-CENTURY ADVENTURES.