A IS FOR ADVENTURE (26)
By: Joshua Glenn
December 16, 2019
An irregular series of posts featuring notes towards Josh Glenn's The Adventurer's Glossary, a work in progress which — like his previous books, The Idler's Glossary and The Wage Slave's Glossary, both of which feature brilliant companion essays by Mark Kingwell — will attempt to smuggle ideology critique into what only appears to be a simple defining vocabulary or clavis. Readers, please suggest additions!
THE ADVENTURER'S GLOSSARY (NOTES): A-OK to AVENGER | BADASS to BUSHIDO | CAHOOTS to CWTCH | DAB HAND to DYNO | EAT IT to EXPLOIT | FACE to FUGAZI | GALAHAD to GUNG-HO | HACK to HURT LOCKER | ILL to IRISH | JACK to JURY-RIG | KAPUT to KNUCKLE UP | LABONZA to LOCK AND LOAD | MACGYVER to MOXIE | NAIL to NUTS | O.G. to OUTRÉ | PACKING to PUNK | QUANDARY to QUIXOTIC | RAFFISH to RURITANIA | SAFARI to SWASHBUCKLE | TAILSPIN to TWEENER | UMBRAGE to UPTAKE | VALIANT to VOYAGE | WALK THE WALK to WRANGLE | X to X MARKS THE SPOT | YIPPEE KI-YAY to YOLO | ZEALOUS to ZOOM.
*
---
ZEALOUS to ZOOM
---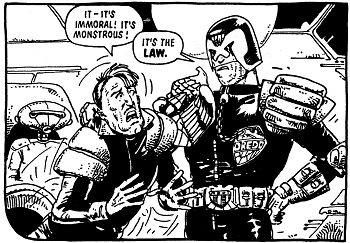 ZEALOUS: Passionately enthusiastic or fervent for a cause, belief, or objective; ardent, vehement. The term, which ultimately derives from the ancient Greek ζῆλος [jealousy, eager rivalry, pride], was originally used in religious contexts. Its use in Puritan discourse to express devotion which will tolerate no unfaithfulness or disobedience led to its use disparagingly by others to suggest excessive fervor or fanaticism.
ZERO HOUR: WWI-era military jargon meaning "the time at which a military operation is scheduled to begin." In extended use, zero hour refers to the time at which any significant event is scheduled to take place.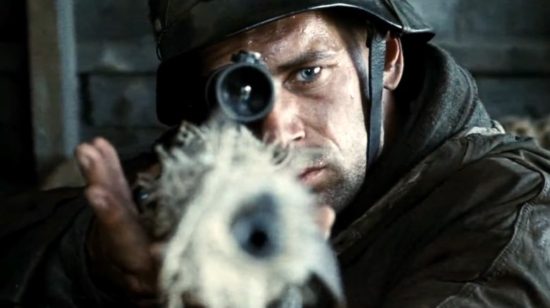 ZERO IN: Literally, to set the sights of a rifle by testing it with targets at known distances. In extended military use, zero in means "select a person or place as the object of attack"; in figurative civilian use, the idiom means "focus one's attention."
ZEST: The 16th-century term refers to the outer colored part of the peel of a citrus fruit, cut or scraped from the fruit and, having a particularly piquant taste, used as a flavoring. Figuratively, zest has come to mean, first, "a stimulating or invigorating quality which adds to the enjoyment of something," and then "ardent enthusiasm for something."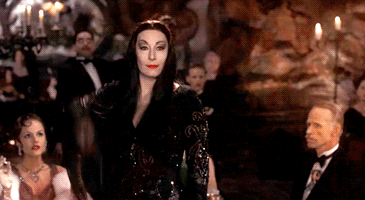 ZING: WWI-era slang meaning "energy, vigor, zest for life." Possibly coined by Damon Runyon, who first used it onomatopoetically, to describe the sound of a thrown knife.
ZOMBIES: Soulless corpses revived by witchcraft (according to folklore); reanimated corpses with an insatiable hunger for human brains (according to horror movies). In the mythos of preppers, zombies are people who did not plan for the collapse of society — that is to say, the vast majority of the population — and pose a threat to one's survival.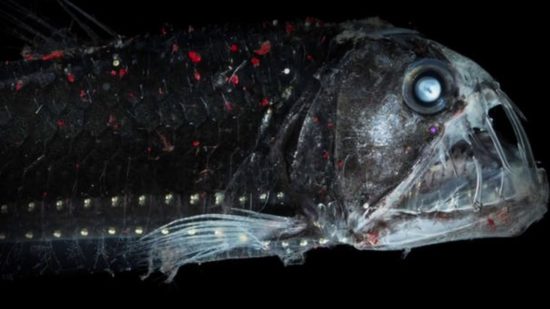 ZONE, MIDNIGHT: The ocean's bathypelagic zone — it extends from a depth of 1,000 to 4,000 meters — isn't reached by sunlight. This so-called midnight zone is home to numerous species of terrifying fish.
ZOOM: A term of echoic origin, originally meaning "make a continuous low-pitched buzzing or humming sound." Zoom gained popularity during WWI when aviators used it to mean "travel very quickly while one's engine makes a droning sound." It has come to mean "make a steep climb while traveling at high speed," and also just "travel quickly."
***
ALSO SEE: THE IDLER'S GLOSSARY | THE WAGE SLAVE'S GLOSSARY | The Perfect Flâneur | The Sweetest Hangover | You Down with VCP? | NEW ESCAPOLOGIST Q&A | H IS FOR HOBO — excerpts from The Idler's Glossary and The Wage Slave's Glossary | WAGE SLAVERY — Josh Glenn and Mark Kingwell discuss | IDLENESS — Josh Glenn and Mark Kingwell discuss | IDLER Q&A WITH THE PROGRESSIVE | IDLE IDOL: HENRY MILLER | WATCHING THE DETECTIVES | A SCENE FROM GOODFELLAS.
JOSH GLENN'S BEST ADVENTURES PROJECT: JOSH GLENN'S *BEST ADVENTURES* LISTS: BEST 250 ADVENTURES OF THE 20TH CENTURY | 100 BEST OUGHTS ADVENTURES | 100 BEST RADIUM AGE (PROTO-)SCI-FI ADVENTURES | 100 BEST TEENS ADVENTURES | 100 BEST TWENTIES ADVENTURES | 100 BEST THIRTIES ADVENTURES | 75 BEST GOLDEN AGE SCI-FI ADVENTURES | 100 BEST FORTIES ADVENTURES | 100 BEST FIFTIES ADVENTURES | 100 BEST SIXTIES ADVENTURES | 75 BEST NEW WAVE SCI FI ADVENTURES | 100 BEST SEVENTIES ADVENTURES | 100 BEST EIGHTIES ADVENTURES | 75 BEST DIAMOND AGE SCI-FI ADVENTURES | 100 BEST NINETIES ADVENTURES (in progress) | 1994 | 1995 | 1996 | 1997 | 1998 | 1999 | 2000 | 2001 | 2002 | 2003 | NOTES ON 21st-CENTURY ADVENTURES.