PLANET OF PERIL (44)
By: Lynn Peril
November 19, 2019
One in a series of posts, about forgotten fads and figures, by historian and HILOBROW friend Lynn Peril.
*
PEACHES AND DADDY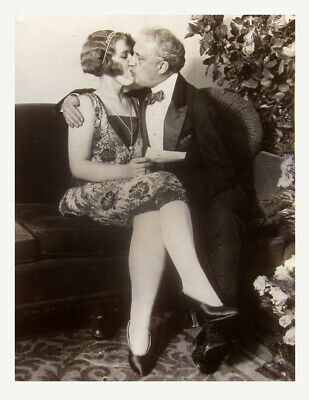 When they met at a sorority dance at Manhattan's McAlpin Hotel on March 5, 1926, Edward West Browning was a 51-year-old millionaire real estate mogul, and Frances Belle Heenan was a 15-year-old truant and flapper playgirl. Known to the reading public as Daddy and Peaches, their relationship was fast, furious, and illuminated by a white hot blaze of publicity. Within a month, they were married. Before the year was over they were separated, following a spectacular trial during which charges of bizarre behavior in and out of the bedroom were claimed and counterclaimed.
While literary scholars note that both James Joyce and F. Scott Fitzgerald mined aspects of Peaches and Daddy's story for, respectively, Finnegan's Wake and Tender is the Night, their contemporary Boswell was the tabloid press. According to Damon Runyon, who covered the separation trial for a news syndicate, the "gray-haired old wowser" and his "child wife" were a pair of "shameless publicity mutts." In particular, Daddy's constant desire for the spotlight was a boon to the circulations of papers like the New York Evening Graphic, a tabloid so shameless in its coverage of sex and scandal that wags called it the "Porno-Graphic." Known for its "Composographs," surreal collages of photos and drawings produced to illustrate stories in lieu of actual photographs, the Graphic found a gold mine in Peaches and Daddy. Even the usually staid New York Times reported that "being photographed" seemed to be Browning's "greatest joy in life."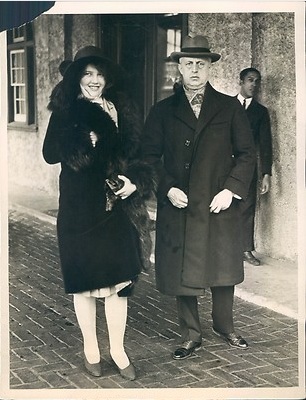 Long before the fateful night he met Peaches, Daddy's behavior towards girls raised eyebrows. "The millionaire's fondness for young women — VERY young ones — has been the cause of most of his notoriety," noted the New York Daily News at the outset of his relationship with Peaches. Runyon called Browning "a 'chick chaser.' That, I believe, is the term for old guys who choose 'em very youthful."
At best Edward Browning indulged in some creepy and spectacularly ill-advised behavior, at worst he was a predator who used his wealth to attract and groom young girls. He married for the first time at age 44 to a 26-year-old file clerk named Adele Lowen. Still childless three years later, he placed a newspaper ad stating that a "PROMINENT WEALTHY OLD NEW YORK family" sought "a sweet little girl of about 4 years." This resulted in the adoption of Marjorie. Dorothy "Sunshine" joined the family two years later, after a similar ad was placed. Because Browning wanted to protect his fortune from potential claims by Marjorie's still-living parents, he made sure that only Adele signed the adoption papers. Though little Dorothy had no potentially problematic relatives, he became her sole adoptive parent.
The family resided in a 24-room apartment atop one of his buildings. According to his 1934 obituary, the pleasure palace included an indoor lake "large enough to permit a boat to be rowed about. There were fountains, flowers, song birds and temple bells and lanterns from old Japan. At night the place was lighted with colored lights." Another obit noted the apartment's combination of "magnificent opulence with inconceivable bad taste."
All was seemingly happy until 1924, when Mrs. Browning ran off with her dentist, taking little Marjorie with her. Despite the material wealth that surrounded her (including a Rolls Royce customized with a movie screen and radio set), Dorothy Sunshine was lonely without her sister and mother. So Daddy placed another ad, this time for a "pretty, refined girl aged about 14," with the intention that he would adopt the right applicant to be a playmate for his daughter.

The ad received 12,000 responses. From them, he chose to adopt 16-year-old Mary Louise Spas of Astoria, Queens. Newspapers covered her rags-to-riches story with headlines like "Fairyland Opens to Adopted Girl" and "Millionaire Will Buy Her Finest Clothes at Exclusive New York Shops." Unfortunately, just as some suspected "Cinderella Man" Browning fudged his age, shaving off as much as a decade, so too had Mary Louise. After checking her school records, Daddy "to his horror" discovered she "was an old bat of 21 and dis-adopted her," in the words of the New York Daily News, looking back on the case in 1972. Before she moved out, she attempted suicide. (In 1931, Mary sued Browning for $500,000 in damages, alleging that he had "attacked her and threatened her with a revolver," but the case was resolved before trial.)
Thanks to the monetary and other assistance he provided to the local Phi Lambda Tau chapter (word had it that "PLT" also stood for "Pretty Little Things"), Daddy was invited to their dance in March 1926. He later told reporters that he belonged to "at least 20 dancing clubs," in which he maintained a purely fatherly interest. By supporting a sorority, he gave its members "an opportunity of healthy entertainment." Or so he said.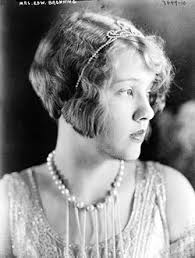 Ironically, 15-year-old Frances wasn't a member of PLT when she attended the dance with a soon-forgotten boyfriend. Who made the first move was later contested in court, but Frances gave Browning her address and ten days later he took her for "dinner at the Everglades, a night club, and then to the Greenwich Village Follies." He bought her "a bunch of orchids, two dozen roses, and carnations for her mother." She noticed that he "seemed to have hundreds of green handkerchiefs in his pockets which he gave to the young ladies" they encountered that evening. He dubbed her "Peaches," thanks to his chauffeur, who, when asked for his opinion, said she was a real peach.
"She is a lovely girl," he told reporters, "five feet seven inches tall, 145 pounds — with her dress on, of course — has blonde hair, blue eyes, and is very well matured physically." There was no question that Daddy found her attractive, but Peaches didn't fit the prevailing fashion plate — a prototypical flapper was pin thin. The average-sized Peaches was continually fat-shamed in print. A typical article from the New York Daily Mirror described Peaches' "barrel-like legs, her over-plump figure, and her bovine features." It didn't help when she gained 20 pounds during the course of her brief marriage.
One of the oddest incidents in the saga occurred on March 27, when an unidentified assailant snuck in to the apartment Peaches shared with her mother, and threw a caustic substance on her face as she slept. She was burned on her chin, neck, and arm, and thus sported bandages in most of the photos during her romps with Daddy. There was no trace of forced entry, nor was any acid found on the bedding or her night clothes. The judge who presided over the separation trial wryly later noted that the attack had been made "with remarkable accuracy." Neither Daddy nor Peaches appears to have discussed the attack in later years, and it remains a mystery.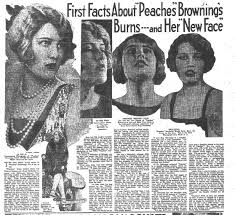 In the aftermath of the acid attack, Browning promised Peaches an engagement ring, and the press took notice. "I am not marrying Mr. Browning for his money or a career," Peaches told reporters on April 3, in answer to charges that she was "an adventuress." "I am a home-loving person and I want intellectual companionship with a man whom I can feel safe."
Despite these lofty sentiments, child welfare advocates also took notice of the May-December relationship. Browning, and Dorothy Sunshine, had been on their radar since the Mary Louise Spas debacle. Now, they raised questions about the propriety of Daddy's relationship with a teenager, as well as about the suitability of Peaches' mother to retain guardianship of her wayward daughter. Peaches hadn't attended school since the previous November, and her mother bragged to the press of her daughter's popularity with boys. One step ahead of the authorities, and with the consent of the bride's mother and estranged father, Peaches and Daddy married on April 10, 1926.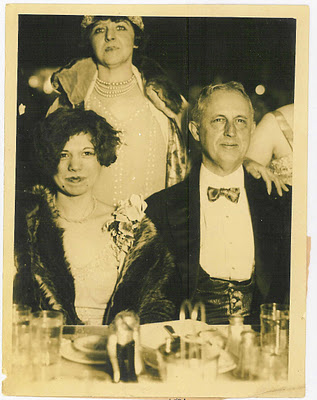 There followed a bonanza of shopping trips in Daddy's flashy peacock-blue Rolls Royce, each attended by a crush of press photographers and curious onlookers. Daddy required that each purchase be separately wrapped so the haul would appear greater, but make no mistake, Peaches spent profligately. She bragged that Daddy gave her a thousand-dollar bill every morning. "We have been married a week and I've spent $7,000," she told a reporter. "Isn't it wonderful?"
But after a shopaholic summer filled with photo ops, reality set in. The African gander that Daddy bought, and which appeared with them in a number of posed photographs, honked incessantly and soiled the rugs. Among Daddy's other eccentricities were sending rubber eggs and trick spoons to other diners at restaurants, practical jokes that nobody but Daddy thought were funny, according to Peaches. When she asked him for a dog, he got her three tiny ceramic ones. A request for car brought forth a toy one. When she said she wanted a baby, he told her they could get a Japanese princess who could be taken on walks with them for more publicity.
She and her mother packed up their plunder and left Daddy's estate on October 2. There followed a spectacular separation trial in January 1927 (no-fault divorce did not exist at the time in New York). Over a thousand people showed up to hear Peaches' testimony, which a judge had ruled would be open to reporters and the public, and which proved as spicy as anticipated. "Your correspondent's manly cheeks are still suffused with blushes as he sits down to write of a few peeks into the bridal chamber of dear old 'Daddy' Browning and his 'Peaches,'" wrote Damon Runyon in the aftermath of her appearance on the stand. Daddy wanted her to parade around in the nude, she testified, and eat breakfast without any clothes on. ("Absolutely not!" said Daddy, regarding these allegations. "It was very cold. It would have been foolish to ask her.") Peaches also said Daddy made what the New York Times primly referred to as "attempts [sexual in nature] which might be classified as abnormal." Perhaps related was his request that she meet with Marian Dockerill, a "cult leader" who, Browning told her, "was 56 but looked 20." Daddy had a nude photo to prove it. They later had lunch with Dockerill, whose exposé on life in Aleister Crowley's circle was running in one of the tabloids around the time she and Daddy met, but Peaches "didn't like her very much."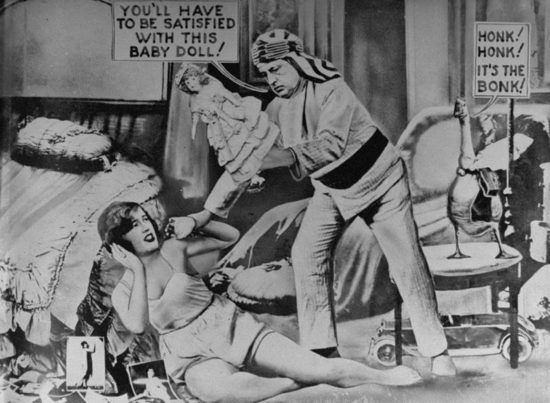 One night, Peaches woke to find Daddy sandpapering his shoe trees (not a euphemism) to make them smaller. When she fell back to sleep, he threw a phone book at her. She dozed off but awoke when he put an alarm clock under her ear. He was still at work on the shoe trees. She got dressed and said she was leaving. "Then he started to cry, and got down on his knees," promising he would never act that way again. So she stayed. Another night she awoke to find him on his hands and knees on the floor, in "weird pajamas" and "making funny noises." She told him to stop it immediately. (This incident led to Browning being referred to as the "Woof-Woof Man" in the press.)
Regarding her ten-year-old stepdaughter, Peaches said that when the girl was in residence with them at their Kew Gardens estate, Daddy "used to go into Dorothy Sunshine's room at night, because the child moaned in her sleep." Peaches "had expostulated" with him "concerning his attitude towards the child."
Daddy simply denied it all. The judge sided with him, granting him a legal separation from Peaches and cutting off her temporary alimony payments of $300. She did what any young woman who found herself short of cash but with a wealth of publicity did in the 1920s — she went into vaudeville. Her reviews were execrable, but crowds showed up anyway.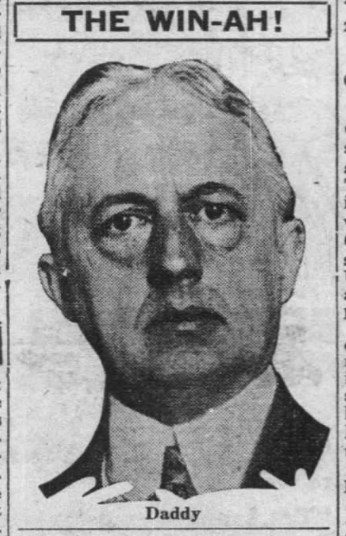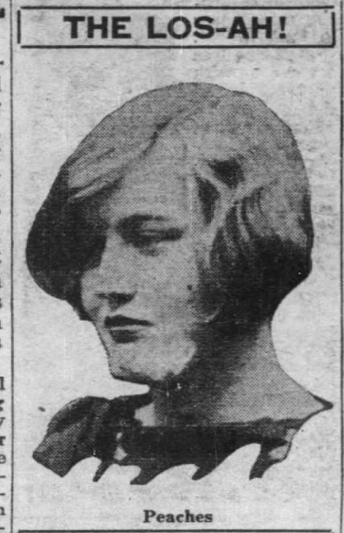 Ironically, because they were never divorced, Frances Heenan was Browning's legal wife at the time of his death in 1934. He had cut her out of his will (everything went to Dorothy Sunshine), but she later sued for her dower rights and received a third of his property. She allegedly owned five or six Manhattan apartment buildings at the time of her death in 1956, after a fall in her bathroom.
Speaking with columnist Earl Wilson just before her 40th birthday in 1950, Frances said she would "never unlive" the name Peaches, but the name was now used only by people who didn't know her very well. Wilson described her as attractive, well-dressed, and "with a splendid sense of humor about herself and her four marriages." Asked if she would do it all again if she could live her life over she said she would. "It's funny how your mind works when you're 15 or 16," she told Wilson. "All I could think of was taking that Rolls-Royce to school and not having to ride the subway." Browning was "a very good-looking man" and "no dope. Today I'd like him."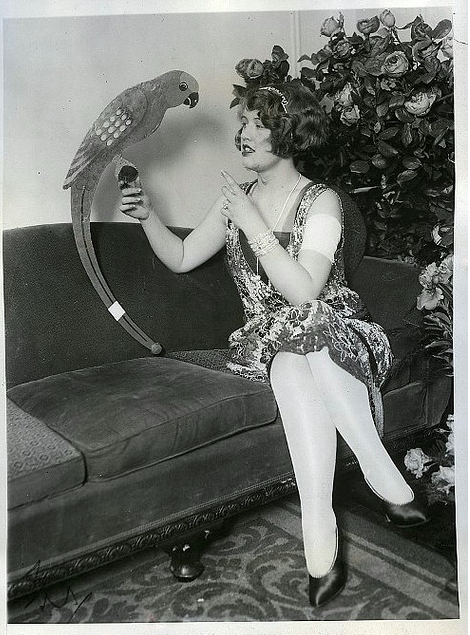 Asked near the end of her life if she had been in love with Daddy Browning, Frances candidly answered that she had not. Pressed for the reason why she married him, she confessed that she hadn't "the faintest idea. How can you account for the actions of a 15-year-old?"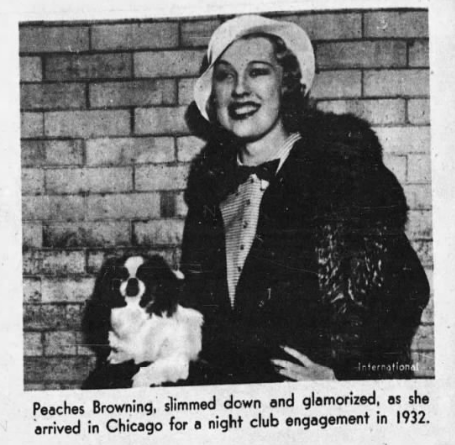 ***
PLANET OF PERIL: THE SHIFTERS | THE CONTROL OF CANDY JONES | VINCE TAYLOR | THE SECRET VICE | LADY HOOCH HUNTER | LINCOLN ASSASSINATION BUFFS | I'M YOUR VENUS | THE DARK MARE | SPALINGRAD | UNESCORTED WOMEN | OFFICE PARTY | I CAN TEACH YOU TO DANCE | WEARING THE PANTS | LIBERATION CAN BE TOUGH ON A WOMAN | MALT TONICS | OPERATION HIDEAWAY | TELEPHONE BARS | BEAUTY A DUTY | THE FIRST THRIFT SHOP | MEN IN APRONS | VERY PERSONALLY YOURS | FEMININE FOREVER | "MY BOSS IS A RATHER FLIRTY MAN" | IN LIKE FLYNN | ARM HAIR SHAME | THE ROYAL ORDER OF THE FLAPPER | THE GHOST WEEPS | OLD MAID | LADIES WHO'LL LUSH | PAMPERED DOGS OF PARIS | MIDOL vs. MARTYRDOM | GOOD MANNERS ARE FOR SISSIES | I MUST DECREASE MY BUST | WIPE OUT | ON THE SIDELINES | THE JAZZ MANIAC | THE GREAT HAIRCUT CRISIS | DOMESTIC HANDS | SPORTS WATCHING 101 | SPACE SECRETARY | THE CAVE MAN LOVER | THE GUIDE ESCORT SERVICE | WHO'S GUILTY? | PEACHES AND DADDY | STAG SHOPPING.
MORE LYNN PERIL at HILOBROW: PLANET OF PERIL series | #SQUADGOALS: The Daly Sisters | KLUTE YOUR ENTHUSIASM: BLOW-UP | MUSEUM OF FEMORIBILIA series | HERMENAUTIC TAROT: The Waiting Man | KIRB YOUR ENTHUSIASM: Young Romance | CROM YOUR ENTHUSIASM: Fritz Leiber's Conjure Wife | HILO HERO ITEMS on: Tura Satana, Paul Simonon, Vivienne Westwood, Lucy Stone, Lydia Lunch, Gloria Steinem, Gene Vincent, among many others.