HILOBROW 1Q2020
By: HILOBROW
March 31, 2020
Here's what HILOBROW published in January, February, and March 2020.
We hope this post finds HILOBROW's readers safe and sound.
BEST OF HILOBROW: 2010 | 2011 | 2012 | 2013 | 2014 | 2015 | 2016 | 2017 | 2018 | 2019 | 2020 | 2021 | 1Q2022 | 2Q2022 | 3Q2022 | 4Q2022 SNEAK PEEK.
---
SPECIAL SERIES
---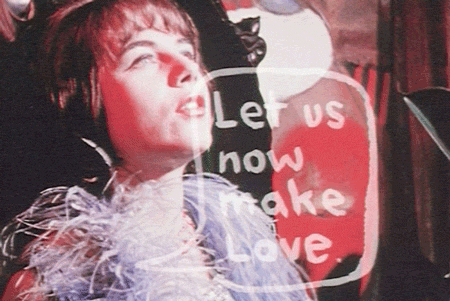 The weekly series, here at HILOBROW in 2020, is: KLAATU YOU. We've invited 52 of our friends and regular contributors to wax enthusiastic about some of their favorite pre-Star Wars sci-fi movies! Here's the 1Q2020 lineup:
INTRODUCTION by Josh Glenn | Matthew De Abaitua on ZARDOZ | Miranda Mellis on METROPOLIS | Rob Wringham on THE INVISIBLE MAN | Michael Grasso on THE ANDROMEDA STRAIN | Gordon Dahlquist on 2001: A SPACE ODYSSEY | Erik Davis on DARK STAR | Carlo Rotella on THE OMEGA MAN | Madeline Ashby on KISS ME DEADLY | Adam McGovern on SILENT RUNNING | Michael Lewy on THIS ISLAND EARTH | Josh Glenn on WILD IN THE STREETS | Mimi Lipson on BARBARELLA vs. SINS OF THE FLESHAPOIDS | Vanessa Berry on THE FLY.
Josh Glenn is editor of the KLAATU YOU series. He is very grateful to the series' contributors, many of whom have donated their fees to the ACLU.
*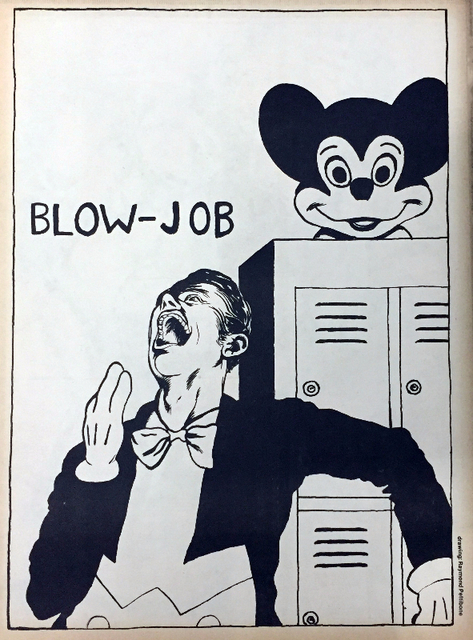 During 1Q2020, we published Josh Glenn's TAKING THE MICKEY, a series of 15 posts surfacing and dimensionalizing the unspoken norms and forms encoded in Walt Disney's Mickey Mouse character. Here's the lineup:
MINSTREL MICKEY | TRICKSTER MICKEY | A GOOD AMERICAN | HIGH-LOWBROW MICKEY | ICONIC MICKEY | NEOTONIC MICKEY | DONALD STEALS THE SHOW | MICKEY'S DORK AGE | FORTIES BACKLASH | DISNEY CO. MASCOT | FIFTIES BACKLASH | SIXTIES BACKLASH | "I'M THE MOUSE" | NOBROW MICKEY | TAKING THE MICKEY. Also see the series MOUSE: MOUSE (INTRO) | PRE-MICKEY MICE (1904–1913) | PRE-MICKEY MICE (1914–1923) | PRE-& POST-MICKEY MICE (1924–1933) | POST-MICKEY MICE (1934–1943) | POST-MICKEY MICE (1944–1953) | POST-MICKEY MICE (1954–1963) | POST-MICKEY MICE (1964–1973) | POST-MICKEY MICE (1974–1983) | POST-MICKEY MICE (1984–1993) | POST-MICKEY MICE (1994–2003)..
---
REGULAR SERIES
---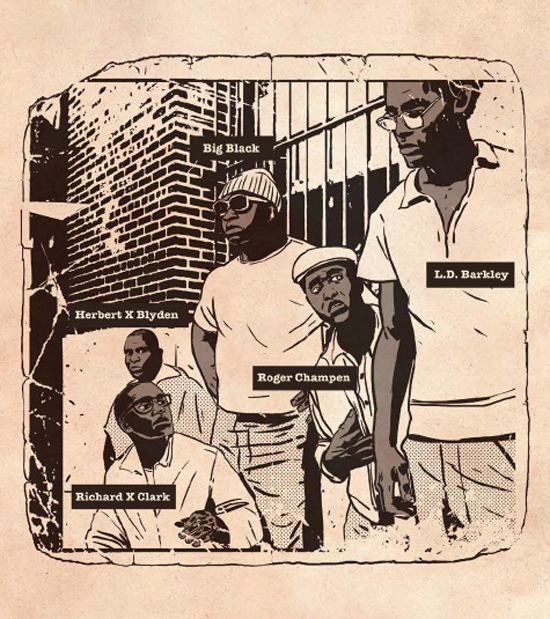 Adam McGovern's irregular series OFF-TOPIC continues to deliver over-the-transom, on-tangent essays, dialogues and subjective scholarship. Here's the 1Q2020 lineup:
JUST THE MADMAN | TO SERVE IN HELL | TERMINAL ROMANTIC | HOLLOWCAUST
*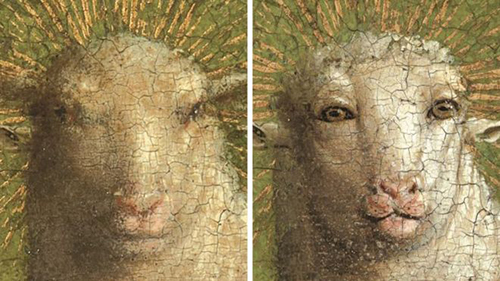 Peggy Nelson continues to investigate art and the virtual life through her regular series EYE CANDY and SIMULACRA. Here's the 1Q2020 lineup:
FIXED IT FOR YOU | PLAYING IT BY EAR | O SUPERMAN | GLASS MICROBES
Peggy also edits the series CROSS-POST, which introduces HILOBROW readers to the output of some of her favorite bloggers. Here's the 1Q2020 lineup, all from Marc Weidenbaum's excellent Disquiet blog:
WOODSHED | TIME TRAVELER'S KARAOKE | CELLULAR CHORUS | TRACKING SILENCE
*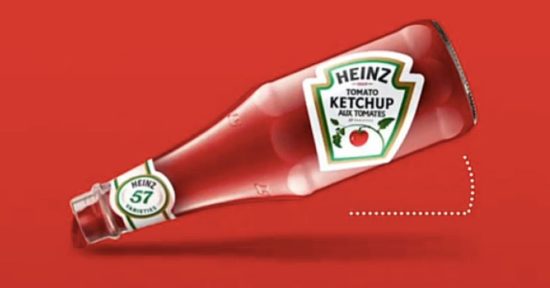 Tom Nealon continues to interrogate suspect food history, and embellish his findings with outlandish, yet compelling theories of his own, in his series STUFFED. Here's the 1Q2020 lineup:
SQUEEZED OUT | SOUP v SANDWICH | UNNATURAL SELECTION
---
BEST ADVENTURES PROJECT
---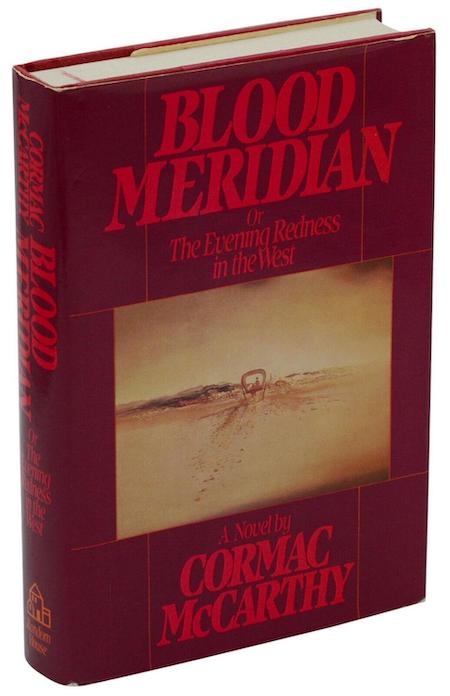 We published five new installments in Josh Glenn's BEST ADVENTURES PROJECT, which chronicles his attempt to identify the 10 best adventures he's read from each year of the 20th century. Here's the 1Q2020 lineup:
Each BEST ADVENTURES installment was first published as 10 individual posts. We've also added a new BEST ADVENTURES series index page, during 1Q2020: BEST EIGHTIES ADVENTURE (1984–1993).
*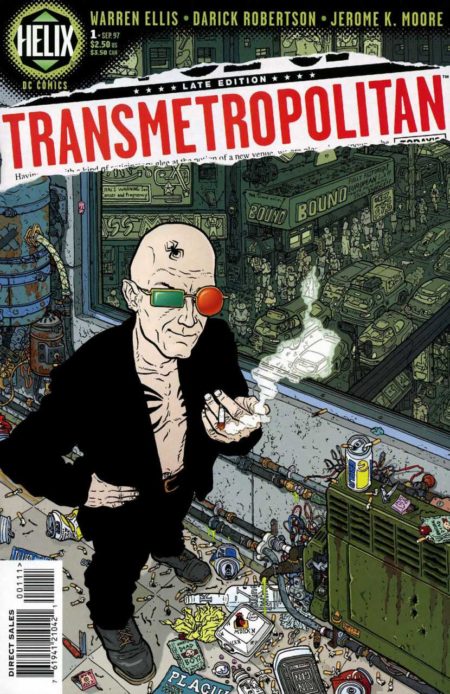 We've continued to publish Josh Glenn's DIAMOND AGE SCI-FI 75, a weekly lit-list series aiming to identify his favorite science-fiction adventures published during the Eighties (1984–1993) and Nineties (1994–2003). Here's the 1Q2020 lineup:
Ken MacLeod's THE STONE CANAL | Iain M. Banks's EXCESSION | William Gibson's IDORU | Molly Gloss's THE DAZZLE OF THE DAY | Warren Ellis's TRANSMETROPOLITAN | Jonathan Lethem's AS SHE CLIMBED ACROSS THE TABLE | Connie Willis's TO SAY NOTHING OF THE DOG | Jonathan Lethem's GIRL IN LANDSCAPE | Octavia E. Butler's PARABLE OF THE TALENTS | Iain M. Banks's INVERSIONS | Ken MacLeod's THE CASSINI DIVISION | Susan Price's THE STERKARM HANDSHAKE | Warren Ellis's PLANETARY.
---
CURATED SERIES
---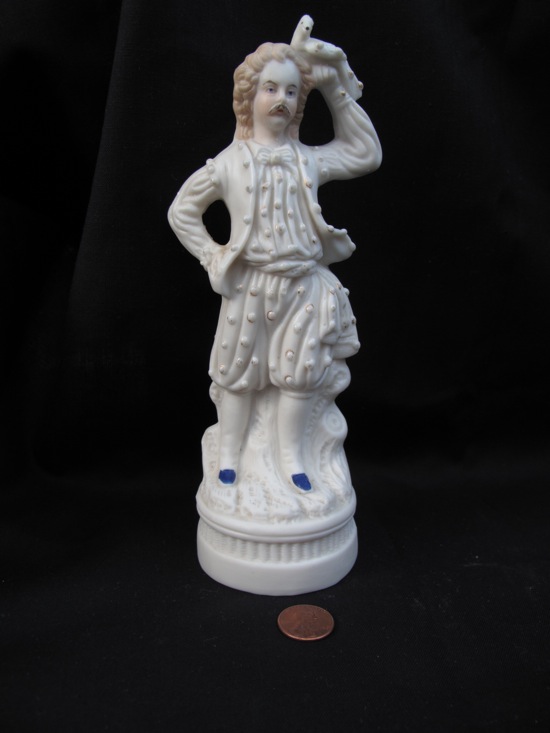 In January, we wrapped up the Winter 2019–2020 installment of our annual 12 DAYS OF SIGNIFICANCE — reprinting object-oriented stories originally contributed to SIGNIFICANT OBJECTS. Here's the 2020 lineup:
Rob Baedeker on FOPPISH FIGURINE | Scarlett Thomas on BIRTHDAY CANDLES | Wayne Koestenbaum on DUCK NUTCRACKER | Jeff Turrentine on "WOMEN & INFANTS" GLASS | Joe Lyons on LETTERS AND NUMBERS PLATE.
*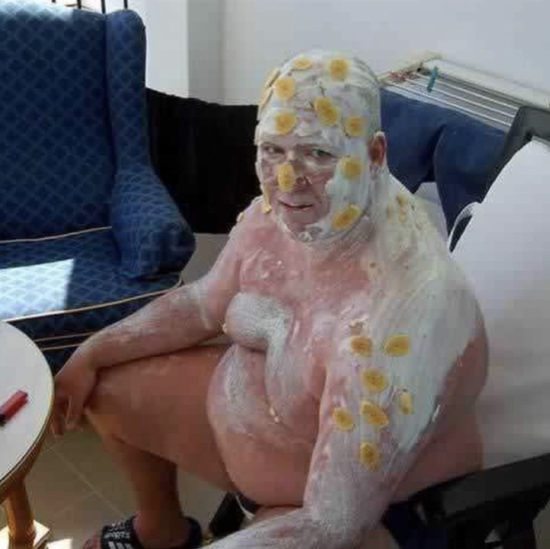 HILOBROW friend Patrick Cates is a dedicated connoisseur of bizarre, deranged, absurd images that one can find circulating online. CARPE PHALLUM is a series collecting 10 favorite examples.
*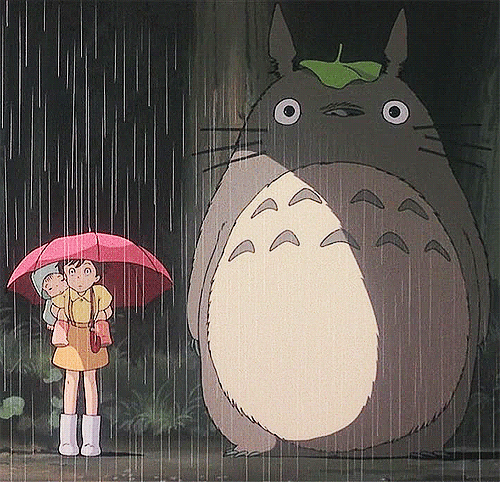 The UNBORED CANON series reprinted book and movie lists — for kids and families — from three books co-authored by Josh Glenn: UNBORED: The Essential Field Guide to Serious Fun (2012), UNBORED Games (2014), and UNBORED Adventure (2015). Here's the lineup:
DIY FICTION | GRAPHIC NOVELS | GROWNUP-FREE ADVENTURES | PUZZLER & MAKER FICTION | MOVIES FROM AROUND THE WORLD | CAR-FREE MOVIES | ANIMAL MOVIES | ADVENTURE MOVIES | DYSTOPIAN ADVENTURES | SPOOKY HOUSE ADVENTURES
*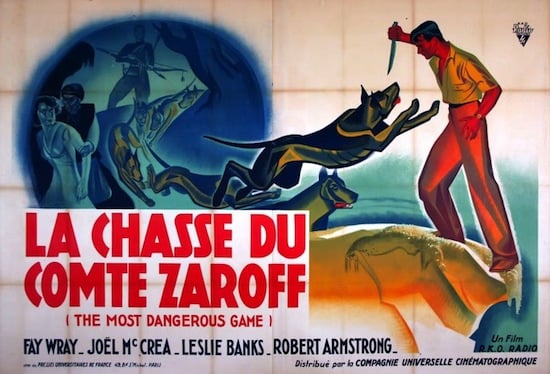 Richard Connell's story "The Most Dangerous Game" appears on HILOBROW's list of the Best Adventures of 1924. The story enters the public domain in 2020; HiLoBooks serialized this terrific yarn here at HILOBROW.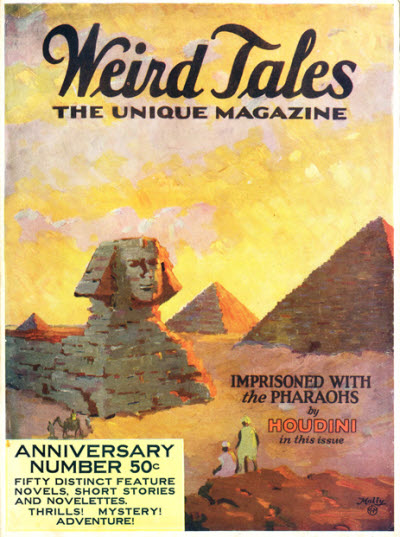 The May–June–July 1924 edition of Weird Tales featured a story credited to Harry Houdini. "Imprisoned with the Pharaohs" describes how the escape artist was thrown down a hole near the Great Sphinx, where he witnessed Lovecraft-ish ancient horrors. (Years later it was revealed that Houdini had in fact collaborated with Lovecraft on the story.) During 1Q2020, HiLoBooks began serializing "Imprisoned with the Pharaohs" — which entered the public domain in 2020 — here at HILOBROW.
***
On to 2Q2020…