A IS FOR ADVENTURE (23)
By: Joshua Glenn
November 28, 2019
An irregular series of posts featuring notes towards Josh Glenn's The Adventurer's Glossary, a work in progress which — like his previous books, The Idler's Glossary and The Wage Slave's Glossary, both of which feature brilliant companion essays by Mark Kingwell — will attempt to smuggle ideology critique into what only appears to be a simple defining vocabulary or clavis. Readers, please suggest additions!
THE ADVENTURER'S GLOSSARY (NOTES): A-OK to AVENGER | BADASS to BUSHIDO | CAHOOTS to CWTCH | DAB HAND to DYNO | EAT IT to EXPLOIT | FACE to FUGAZI | GALAHAD to GUNG-HO | HACK to HURT LOCKER | ILL to IRISH | JACK to JURY-RIG | KAPUT to KNUCKLE UP | LABONZA to LOCK AND LOAD | MACGYVER to MOXIE | NAIL to NUTS | O.G. to OUTRÉ | PACKING to PUNK | QUANDARY to QUIXOTIC | RAFFISH to RURITANIA | SAFARI to SWASHBUCKLE | TAILSPIN to TWEENER | UMBRAGE to UPTAKE | VALIANT to VOYAGE | WALK THE WALK to WRANGLE | X to X MARKS THE SPOT | YIPPEE KI-YAY to YOLO | ZEALOUS to ZOOM.
*
---
WALK THE WALK to WRANGLE
---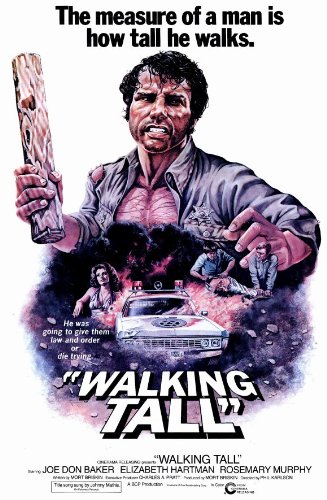 WALK THE WALK: Back up one's rhetoric with action; that is, behave in a manner consistent with the image one projects or the values one advocates. This colloquialism is frequently collocated or contrasted with talk the talk.
WANDER: Go or take one's way casually or without predetermined route; roam, ramble, go idly or restlessly about. An ancient English word borrowed from Low German; it seems to mean both "hike" and "change," which is exactly what wandering is all about.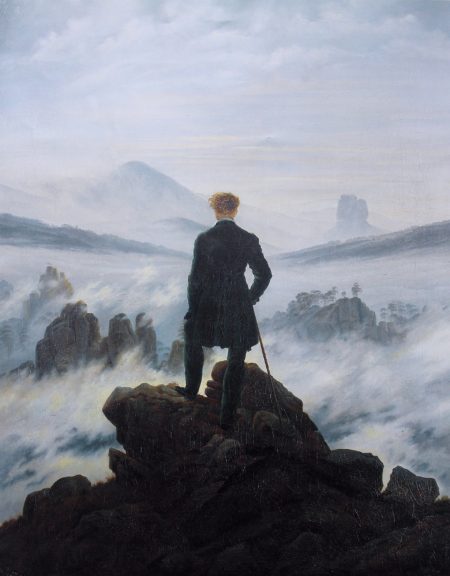 WANDERLUST: A German term meaning "eager desire for traveling, hiking." At the turn of the 20th century, the term evoked what was understood to be a romantic German urge for self-development by experiencing the unknown, and confronting challenges.
WAYFARING: A medieval term meaning "traveling, especially on foot." Figuratively, a wayfarer is a pilgrim, one who moves through the world in search of something. The term was popularized in the 1950s by Ray-Ban, whose Wayfarer sunglasses were inspired by Eames chairs, Cadillac tail fins, and other midcentury modern design.

WAYFINDING: Orientation and navigation. A wayfinder is a person skilled in finding a route; or, in extended use, it's a person who blazes trails. Historically, wayfinding refers to the techniques — dead reckoning, map and compass, astronomical positioning, GPS — used by travelers over land and sea to find relatively unmarked or mislabeled routes.
WFO: Wide Fucking Open, in biker slang; full throttle. "Fast Junkie," a 1994 song by the thrash metal band Overkill, explains the mindset: "No time for thinking, a full-out fast junkie./Pushin' the red, hey! Full out speed monkey/I am… wide fucking open."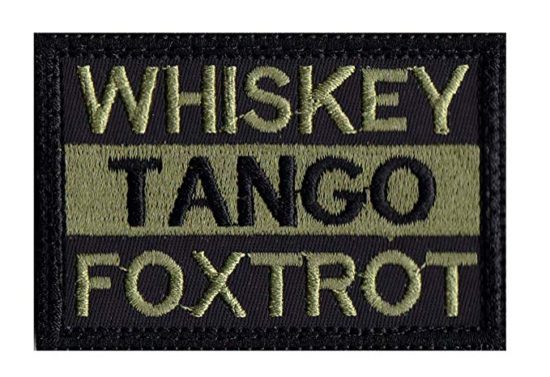 WHISKEY TANGO FOXTROT: Military-style slang — using the NATO phonetic alphabet — meaning What the Fuck. That is to say: What just happened, what is going on? Interestingly, the term was first coined by Internet nerds, and later adopted by military personnel. Ashley Gilbertson's 2007 Iraq war memoir uses the term as its title.
WHIZ-BANG: A resounding success, in early 20th-century British slang. The onomatopoetic term originally meant "very rapid and eventful, rushed." During WWI, whiz-bang came to refer to the shell of a small-caliber high-velocity German gun.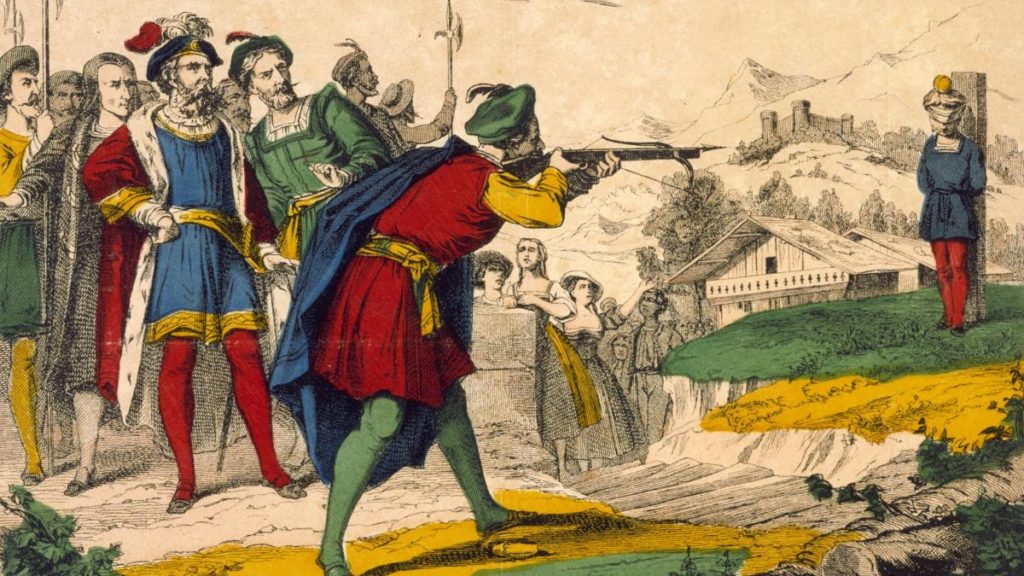 WILLIAM TELL: Shoot an apple of someone's head, with an arrow. William Tell, according to Swiss legend, was a 14th-century marksman with the crossbow — who assassinated Albrecht Gessler, a brutal Habsburg bailiff, and launched a rebellion.
WILY: Full of wiles. The term wile, an ancient one in English, is Scandinavian in origin; it means "crafty, cunning, or deceitful tricks, stratagems, ruses." One pities poor Wile E. Coyote, the brilliant but bungling antagonist to Road Runner in a long-running (1940s–1960s) series of cartoon shorts from Looney Tunes and Merrie Melodies.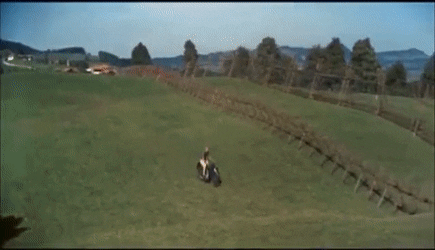 WIND, IN THE: A fugitive or escaped person is sometimes said to be in the wind. The phrase likely derives from have in the wind, a 16th-century way of saying "be on the scent or trail of, be in search of." (Reminder to fugitives: Always stay downwind.)
WINDWARD, LOOK TO: A nautical phrase meaning "keep an eye out for enemies," who would approach from windward — because the vessel to windward (situated in the direction from which the wind is blowing) enjoys a tactical advantage. Iain M. Banks's sci-fi novel Look to Windward takes its title from a line in T. S. Eliot's "The Waste Land."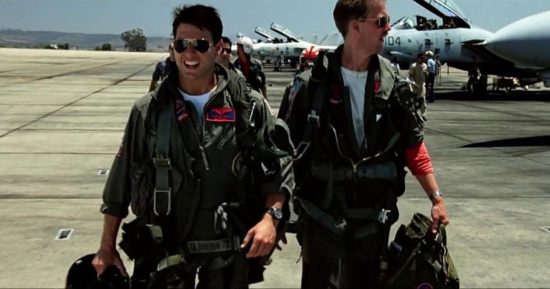 WINGMAN: In WWII-era military jargon, the pilot of an aircraft which is positioned behind and to one side of the leading aircraft, in combat formation, is the wingman. By extension, the term has come to mean "friend who has your back, reliable supporter."
WIRE, OUTSIDE THE: Outside the security perimeter surrounding the FOB (forward operating base), in Iraq War-era military jargon. By extension, the idiom has come to mean "doing something risky, on your own — unsupported, possibly unauthorized."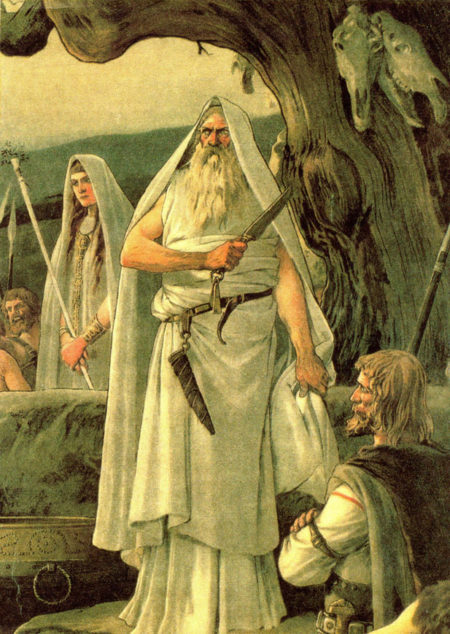 WISDOM: Soundness of judgment in the choice not only of means but ends; capacity of judging rightly in matters relating to life and conduct. The term, borrowed from Old Norse, is an ancient one in English. In Dungeons & Dragons, a character's wisdom modifier affects her willpower, perception, and intuition; it is important for clerics, druids, and rangers — each of whom must be in tune with and aware of their surroundings.
WIT: Intellectual ability, mental quickness or sharpness, ingenuity. Although often considered a synonym for mere cleverness, wit is perhaps humankind's most important attribute. It's what elevates Zivilisation above Kultur; it's an all-important complement to sound good sense, hence the phrase wit and wisdom — now mostly used in a tongue-in-cheek way, as in book titles like The Wit and Wisdom of Tyrion Lannister.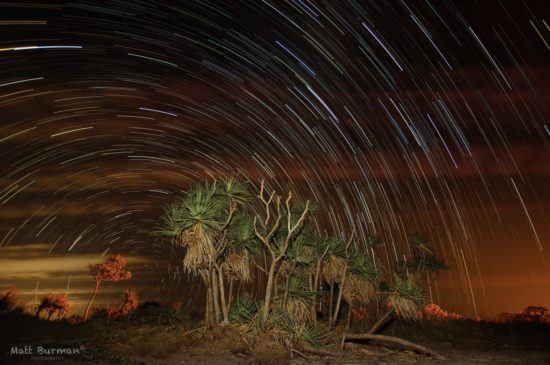 WOOP WOOP: Australian slang meaning "the middle of nowhere." Woop Woop was the name of a 1920s-era sawmill located near Wilga — a small town in the southwest region of Western Australia. Equivalent terms include beyond the black stump, Boondocks, out in the sticks, and the back of beyond.
WRANGLE: Dispute angrily; influence or persuade a person by contention. The 14th-century term, which in the Old West came to mean "herd horses," derives from a German term meaning "struggle, wrestle." The term wrangler — one who is in charge of a string of horses — was borrowed for a blue jeans brand name in the 1940s. The Jeep Wrangler, a four-wheel-drive off-road SUV, was introduced in 1986.
***
ALSO SEE: THE IDLER'S GLOSSARY | THE WAGE SLAVE'S GLOSSARY | The Perfect Flâneur | The Sweetest Hangover | You Down with VCP? | NEW ESCAPOLOGIST Q&A | H IS FOR HOBO — excerpts from The Idler's Glossary and The Wage Slave's Glossary | WAGE SLAVERY — Josh Glenn and Mark Kingwell discuss | IDLENESS — Josh Glenn and Mark Kingwell discuss | IDLER Q&A WITH THE PROGRESSIVE | IDLE IDOL: HENRY MILLER | WATCHING THE DETECTIVES | A SCENE FROM GOODFELLAS.
JOSH GLENN'S BEST ADVENTURES PROJECT: JOSH GLENN'S *BEST ADVENTURES* LISTS: BEST 250 ADVENTURES OF THE 20TH CENTURY | 100 BEST OUGHTS ADVENTURES | 100 BEST RADIUM AGE (PROTO-)SCI-FI ADVENTURES | 100 BEST TEENS ADVENTURES | 100 BEST TWENTIES ADVENTURES | 100 BEST THIRTIES ADVENTURES | 75 BEST GOLDEN AGE SCI-FI ADVENTURES | 100 BEST FORTIES ADVENTURES | 100 BEST FIFTIES ADVENTURES | 100 BEST SIXTIES ADVENTURES | 75 BEST NEW WAVE SCI FI ADVENTURES | 100 BEST SEVENTIES ADVENTURES | 100 BEST EIGHTIES ADVENTURES | 75 BEST DIAMOND AGE SCI-FI ADVENTURES | 100 BEST NINETIES ADVENTURES (in progress) | 1994 | 1995 | 1996 | 1997 | 1998 | 1999 | 2000 | 2001 | 2002 | 2003 | NOTES ON 21st-CENTURY ADVENTURES.