HILOBROW 2Q2020
By: HILOBROW
June 27, 2020
Here's what HILOBROW published during April, May, and June 2020. A lockdown moment — strange, frightening, tedious, rewarding, humbling. Hope this finds you safe and sound.
BEST OF HILOBROW: 2010 | 2011 | 2012 | 2013 | 2014 | 2015 | 2016 | 2017 | 2018 | 2019 | 2020 | 2021 | 1Q2022 | 2Q2022 | 3Q2022 | 4Q2022 SNEAK PEEK.
---
SPECIAL SERIES
---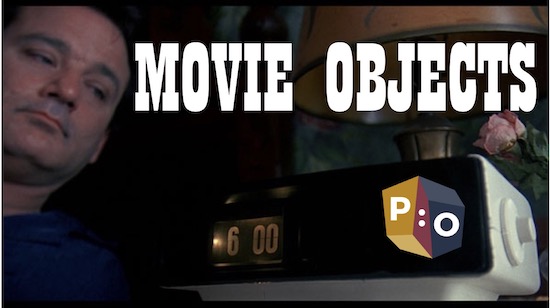 During 2Q2020, PROJECT:OBJECT published its ninth volume of nonfiction narratives devoted to significant objects, here at HILOBROW. This time around, the volume's theme was: MOVIE OBJECTS.
PROJECT:OBJECT editors Josh Glenn and Rob Walker invited 25 talented writers to discuss objects — whether, e.g., props used in stage business to establish character, synecdochical or metonymic keys unlocking the movie's theme, or MacGuffins — from movies. Here's the series lineup:
INTRODUCTION | Ramona Lyons on EYE OF THE SERPENT (CONAN THE BARBARIAN) | Faythe Levine on BEDKNOB (BEDKNOBS AND BROOMSTICKS) | Gerald Peary on CUP OF COFFEE (THE BIG HEAT) | Christopher Orr on TOM'S HAT (MILLER'S CROSSING) | Lynn Peril on TRANSISTOR RADIO (DR. STRANGELOVE) | Whitney Bowers on DUCT TAPE (NOW AND THEN) | Kio Stark on CANDLE (DEBBIE DOES DALLAS) | Tom Roston on CALCULATOR WATCH (BREAKFAST CLUB) | Miranda Mellis on LIMOUSINE (MELANCHOLIA) | Carolina A. Miranda on HAUNTED ACCORDION (THE WIND JOURNEYS) | Vanessa Berry on FIBREGLASS MARLIN (LOVE SERENADE) | June Thomas on CERAMIC DUCKS (A TASTE OF HONEY) | Madeline Ashby on LETTERS OF TRANSIT (CASABLANCA) | Dave Walker on ETTINAUER 226-XL (REAL LIFE) | Jonathan Lethem on SINGLE-JACK HAMMER (EARTH ABIDES) | Guy Trebay on STAMPS (CHARADE) | Annie Nocenti on PASSPORT (THE PASSENGER) | Tony Arcabascio on SHEEPSKIN COAT (BEAT STREET) | Alix Lambert on TYPEWRITER (MARY AND MAX) | John Sellers on WHITEBOARD (A QUIET PLACE) | Carlo Rotella on POWDERING CONE (REIGN OF TERROR) | Laura Miller on SEVERED EAR (BLUE VELVET) | Josh Glenn on CASSETTE TAPE (BREATHLESS) | Vicente Lozano on NOTEBOOK (WHERE IS THE FRIEND'S HOME?) | Jeff Malmberg on SPAGHETTI SAUCE (THE GODFATHER).
Josh and Rob are very grateful to the series contributors, many of whom donated their fees to the ACLU.
*
In April, Peggy Nelson brought us TEN DAYS, "a new Decameron for the COVID-19 era."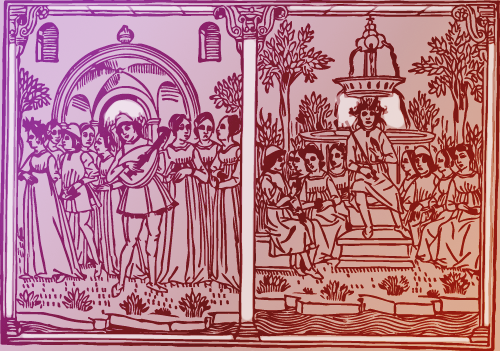 Here's Peggy's recap of the series:
DAY ZERO (New York): Peggy Nelson (ed.), Series introduction | DAY ONE (Seattle): Vince Keenan: You do have to go home and you can't stay here: a paean to cocktail culture when all the "third places" have closed for the duration | DAY TWO (Seattle): Scotto Moore: TEETH: a fantastical autopsy of the body politic | DAY THREE (Toronto): Puzzlepurse: Scenes and sightings: a photo series investigating Toronto and beyond | DAY FOUR (New York): Vijay Balakrishnan, Esthetique du Banal: a prescient poetry cycle about New York City | DAY FIVE (Newcastle): Jimmy Kipple Sound, if not gold well still then something: a sonic suite featuring field recordings of spaces both inside and out | DAY SIX (London and Berlin): Russell Bennetts and Colin Raff, This you? (choose which 1 u r bc u r u): lockdown avatars | DAY SEVEN (Boston): Joshua Glenn, Validation Session: an excerpt from a "semiopunk" work-in-progress | DAY EIGHT (Lausanne): Andrew Sempere, D2020: Notes Towards An American Decameron: film stills from a lost cult classic | DAY NINE (Boston): Tom Nealon, The mythology of minestrone: a community stirs up some siege stew; plus! a recipe | DAY TEN (San Francisco): Marc Weidenbaum, Zeffirelli Wand Shop: the opening section from a novel-in-progress | DAY ELEVEN (The Internet): Peggy Nelson (ed.), Coda and conclusion.
Peggy is very grateful to the TEN DAYS series' contributors.
---
KALEVALA ZOOM ORGY
---
The Kalevala is a sequence of folkloric songs, runes and charms from the Karelia region of Finland. From 2016–2018, HILOBROW serialized James Parker's bastardizations of Francis Peabody Magoun Jr.'s 1963 English-language Kalevala translation.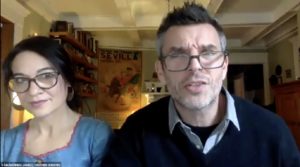 On the evening of Saturday, April 25, a few of us gathered for what James (above, right, with Kristin Parker) described as a KALEVALA ZOOM ORGY — a dramatic Zoom reading, featuring a dozen or so amateur performers, of several of James's Kalevala pieces. Separated by the coronavirus, nevertheless we came together. Click here to view a recording of the (sometimes glitchy, always entertaining) event.
---
REGULAR SERIES
---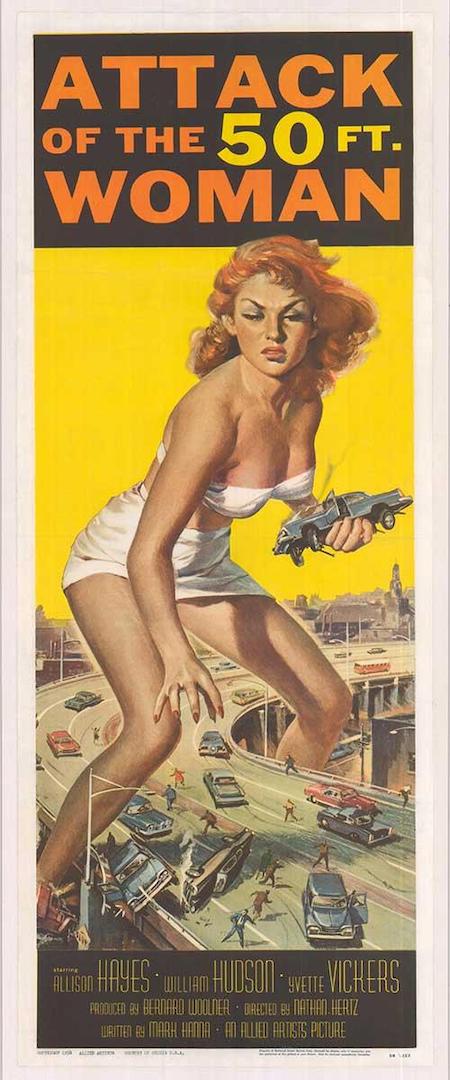 The weekly series, here at HILOBROW in 2020, is: KLAATU YOU. We've invited 52 of our friends and regular contributors to wax enthusiastic about some of their favorite pre-Star Wars sci-fi movies. Here's the 2Q2020 lineup:
Lynn Peril on ATTACK OF THE 50 FOOT WOMAN | Peggy Nelson on SOLARIS | Adrienne Crew on LOGAN'S RUN | Ramona Lyons on THE MAN WHO FELL TO EARTH | Kio Stark on THE STEPFORD WIVES | Dan Fox on FANTASTIC PLANET | Chris Lanier on IKARIE XB-1 | Devin McKinney on IDAHO TRANSFER | Mark Kingwell on THUNDERBIRDS ARE GO | Luc Sante on THE TENTH VICTIM | William Nericcio on DEATH RACE 2000 | Rob Walker on CAPRICORN ONE | Gary Panter on ANGRY RED PLANET.
Josh Glenn is editor of KLAATU YOU. He is very grateful to the series contributors, many of whom donated their fees to the ACLU.
*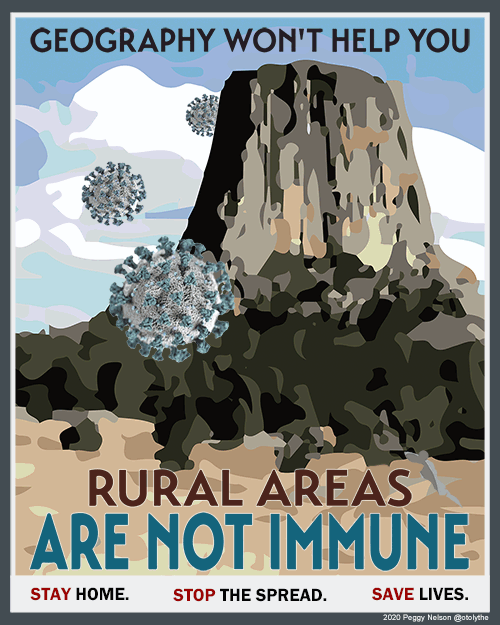 Peggy Nelson continues to investigate art and the virtual life through her regular series EYE CANDY and SIMULACRA. Here's the 2Q2020 lineup of these series:
WPA-STYLE COVID-19 POSTERS | BLANCO REGO'S LOCKDOWN VIDEO DIARY | CORIOLAVIRUS | THE BLADERUNNER | BEADED DISEASES | MANNEQUINS | SOVIET SOLDIERS DANCING | SIMON SUBLIME | ART REENACTMENT.
*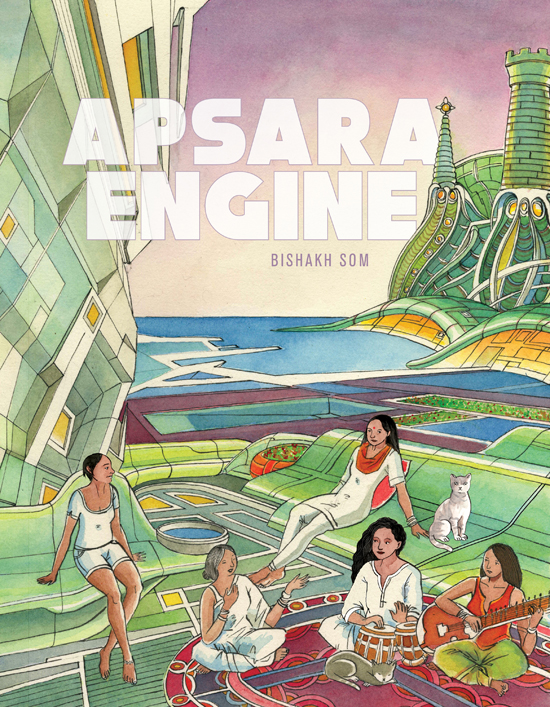 Adam McGovern's irregular series OFF-TOPIC continues to deliver over-the-transom, on-tangent essays, dialogues and subjective scholarship. Here's the 2Q2020 lineup:
UNIVERSE AND CHORUS: Leafing through the psychic library with Bishakh Som | PRIVATE SCREENING: The theatre that COVID made.
*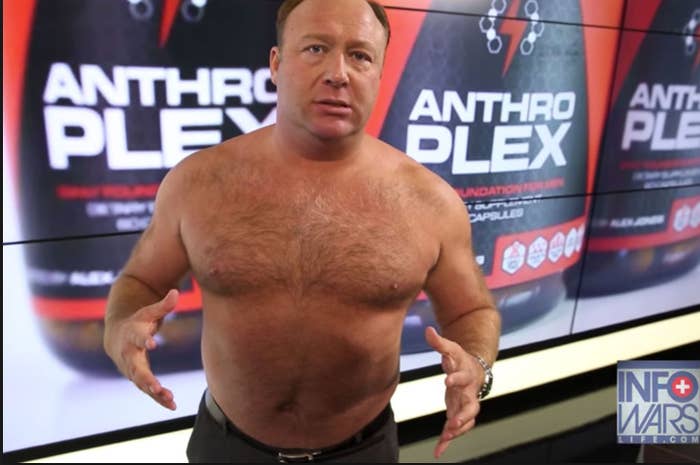 Tom Nealon continues to interrogate suspect food history, and embellish his findings with outlandish, yet compelling theories of his own, in his series STUFFED. Here's the 2Q2020 lineup:
HI YO, COLLOIDAL SILVER | PROTEIN IN MOTION | GOOD RIDDANCE TO RESTAURANTS.
---
BEST ADVENTURES PROJECT
---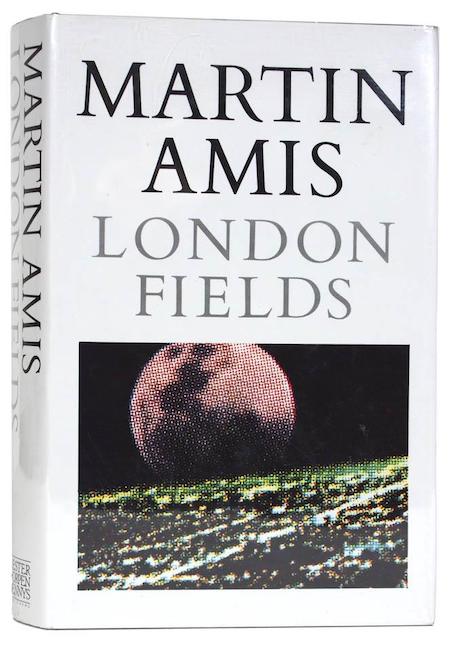 We published four new installments in Josh Glenn's BEST ADVENTURES PROJECT, which chronicles his attempt to identify the 10 best adventures he's read from each year of the 20th century. Here's the 2Q2020 lineup:
Each BEST ADVENTURES installment was first published as 10 individual posts.
ALSO! In April, Josh published the following list: BEST 250 20th-CENTURY ADVENTURES. It's a work in progress.
---
DIAMOND AGE SCIENCE FICTION
---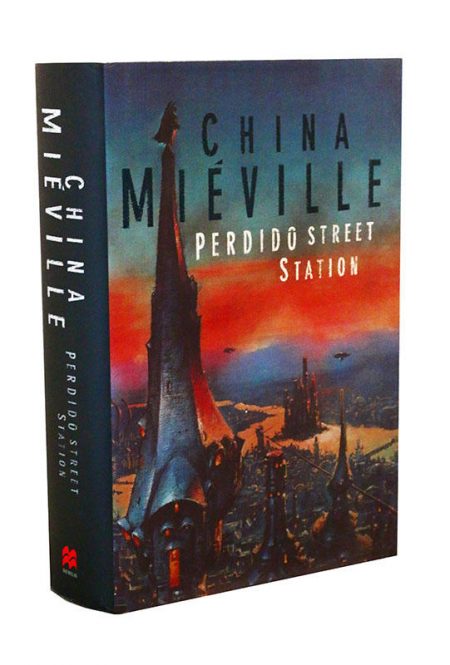 We continued to publish DIAMOND AGE SCI-FI 75, a weekly lit-list series aiming to identify Josh's favorite science-fiction adventures published during the Eighties (1984–1993) and Nineties (1994–2003). Here's the 2Q2020 lineup:
William Gibson's ALL TOMORROW'S PARTIES | Alan Moore's THE LEAGUE OF EXTRAORDINARY GENTLEMEN | Bruce Sterling's ISLANDS IN THE NET | Ken MacLeod's THE SKY ROAD | China Miéville's PERDIDO STREET STATION | Iain M. Banks's LOOK TO WINDWARD | Ken MacLeod's COSMONAUT KEEP | Nalo Hopkinson's MIDNIGHT ROBBER | Lewis Trondheim and Manu Larcenet's ASTRONAUTS OF THE FUTURE | Ken MacLeod's DARK LIGHT | Carol Emshwiller's THE MOUNT | Octavia E. Butler's CLAY'S ARK | China Miéville's THE SCAR.
---
CURATED SERIES
---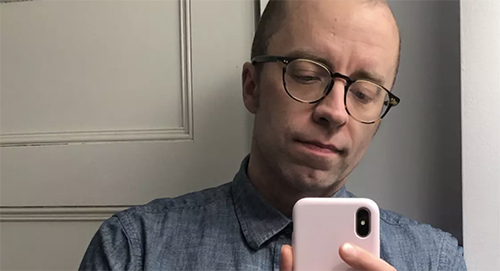 CROSS-POST is a series of occasional other voices, curated by Peggy Nelson; it features posts from selected blogs and other writings across the web. In April, Peggy introduced HILOBROW readers to writer, web designer, coder and activist Ethan Marcotte.
Ethan's posts during 2Q2020 include: WORRY STONE | MACHINE LEARNING IS PEOPLE | HOW I WRITE CONFERENCE TALKS | RESPONSIVE DESIGN: SEAMS & EDGES.
Marc Weidenbaum's 2Q2020 cross-posts include: THE LAST CONCERT I SAW IN PERSON | FOGHORNS | PERSONAL-SPACE AGE MUSIC | THE GENERATIVE TUBA | EAVESDROP (A COMIC).
*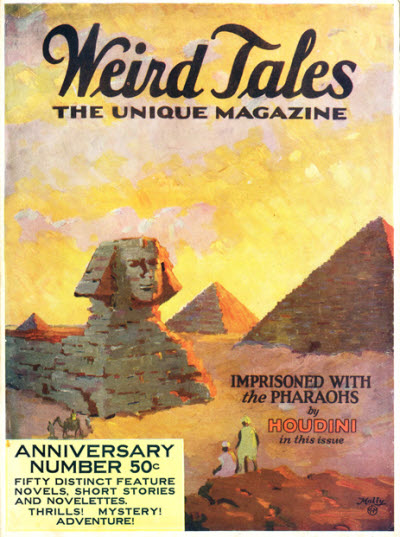 The May–June–July 1924 edition of Weird Tales featured a story credited to Harry Houdini. "Imprisoned with the Pharaohs" describes how the escape artist was thrown down a hole near the Great Sphinx, where he witnessed Lovecraft-ish ancient horrors. (Years later it was revealed that Houdini had in fact collaborated with Lovecraft on the story.) HiLoBooks continued to serialize "Imprisoned with the Pharaohs" — which entered the public domain in 2020 — here at HILOBROW.
***
On to 3Q2020…