Eye Candy (23)
By: Peggy Nelson
October 22, 2019
Today's Eye Candy is Ear Candy, following electronic musician Scott Metoyer as he plays barcodes, like instruments, in the wild.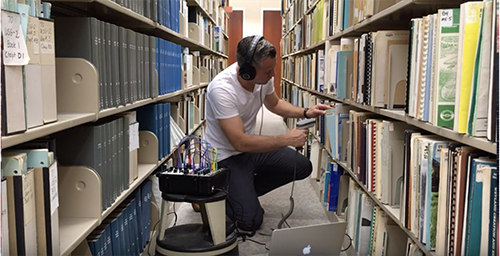 What if information had a sound? Turns out, not only does it have a sound, we are awash in a sea of invisible symphonies, if only we tune in.
Smart devices, wi-fi networks, cell towers, surveillance cameras and more surround us with data-dense airwaves. At the supermarket checkout, a reassuring monotone of beeps means that your items have been read and charged, and there is no need to call a manager for a price check and interrupt the flow. But these beeps are not the intrinsic sound of barcodes; they are just a confirmation that a barcode has been read.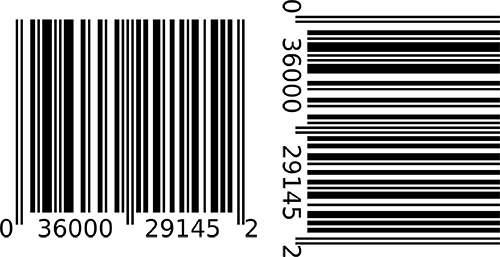 Which raises the question, do barcodes have their own unique sound? And what about a group of barcodes? After all, a barcode on its side resembles a musical staff, albeit with unusual variations.
Scott Metoyer, an artist and developer, has designed and built a custom MIDI interface, and interpretive software, to "play" barcodes in their native habitat. The resulting found symphonies — from a wall of cereal boxes at the grocery store, to a shelf of books at the library — reveal a sonic texture that is definitely melodic, perhaps closer to music than to found sounds, but at any rate inhabiting that fertile zone in-between.
From his website:
Scott Metoyer is an electronic musician, experimenter, software developer, and visual creator from Southern California.

His work lies at the intersection of the concrete and the abstract, using highly technical tools and processes to create evocative and cinematic soundscapes.

Scott uses a combination of modular synthesis, bespoke software, Reaktor, Max, PureData, and custom controller hardware. He self releases projects on Bandcamp and has many open source projects available on Github.
Metoyer's work shares a sensibility with that of astronomer Matt Russo and Russo's found symphonies of space-data, such as the orbits of planets in the TRAPPIST-1 system. But Metoyer investigates the sonic universe closer to home, right here on Spaceship Earth. I for one will never look at — or make that listen to — a box of Rice Krispies in quite the same way again…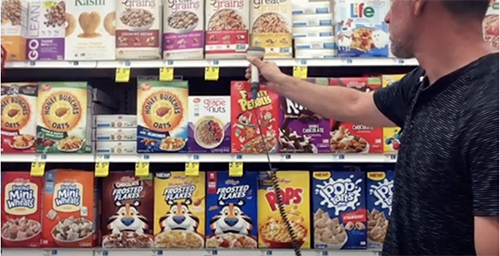 ***
Scott Metoyer: website, bandcamp, Twitter, GitHub, and Instagram