A IS FOR ADVENTURE (19)
By: Joshua Glenn
October 26, 2019
An irregular series of posts featuring notes towards Josh Glenn's The Adventurer's Glossary, a work in progress which — like his previous books, The Idler's Glossary and The Wage Slave's Glossary, both of which feature brilliant companion essays by Mark Kingwell — will attempt to smuggle ideology critique into what only appears to be a simple defining vocabulary or clavis. Readers, please suggest additions!
THE ADVENTURER'S GLOSSARY (NOTES): A-OK to AVENGER | BADASS to BUSHIDO | CAHOOTS to CWTCH | DAB HAND to DYNO | EAT IT to EXPLOIT | FACE to FUGAZI | GALAHAD to GUNG-HO | HACK to HURT LOCKER | ILL to IRISH | JACK to JURY-RIG | KAPUT to KNUCKLE UP | LABONZA to LOCK AND LOAD | MACGYVER to MOXIE | NAIL to NUTS | O.G. to OUTRÉ | PACKING to PUNK | QUANDARY to QUIXOTIC | RAFFISH to RURITANIA | SAFARI to SWASHBUCKLE | TAILSPIN to TWEENER | UMBRAGE to UPTAKE | VALIANT to VOYAGE | WALK THE WALK to WRANGLE | X to X MARKS THE SPOT | YIPPEE KI-YAY to YOLO | ZEALOUS to ZOOM.
*
---
SAFARI to SWASHBUCKLE
---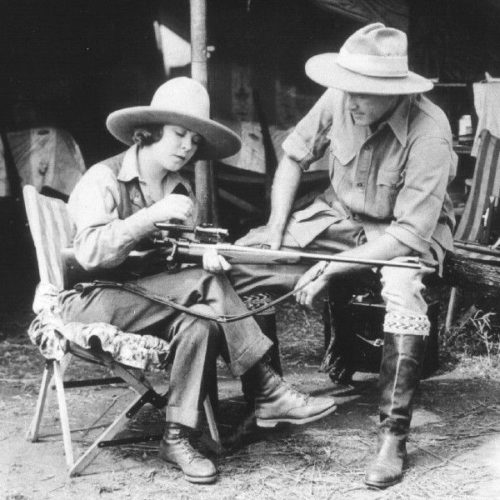 SAFARI: A party traveling, usually in vehicles, into unspoiled or wild areas for tourism or game viewing. Originally, the term — borrowed in the 19th century from Swahili, where it means journey — described a party or caravan undertaking an extensive cross-country expedition on foot for hunting or scientific research, typically in an African country.
SAMURAI: Respected, sword-toting members of the feudal military class, in medieval Japan. Some adhered to the bushido code of honor, which stressed loyalty to one's master, self-discipline and ethical behavior; others were bandits in armor, or ninjas. In H.G. Wells's 1905 novel A Modern Utopia, a samurai is a member of a "voluntary nobility," who lives an ascetic, peripatetic life while administering a post-scarcity utopia.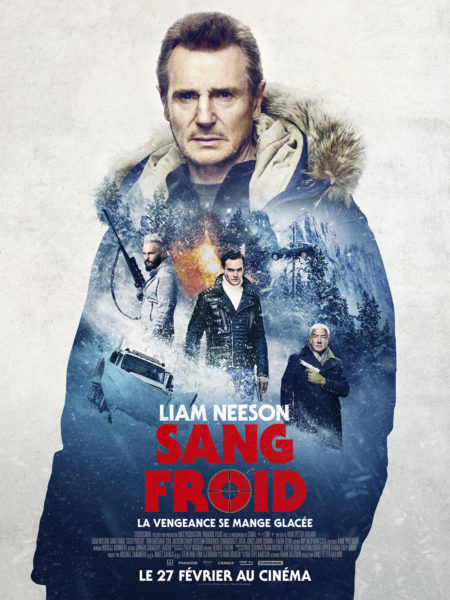 SANG-FROID: Coolness, particularly in a crisis situation. The term was borrowed in the 18th-century from French, where it literally means "cold blood." Note that although an adventurer strives to remain unagitated in moments requiring careful analysis and precise action, she is never indifferent, uncaring, above-it-all; she runs hot, not cold.
SAUVE-QUI-PEUT: A general stampede or complete rout; every man for himself. The 19th-century phrase was borrowed from French, in which the phrase means "Save (himself) who can." Not a few English idioms — one thinks of French leave — wishfully depict France's military forces as being particularly prone to cowardice and surrender.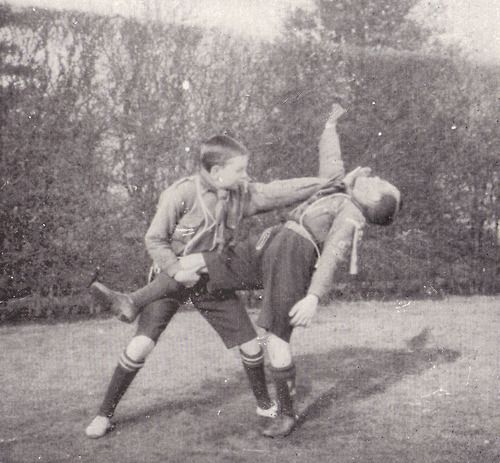 SCOUTING: Spying out, watching in order to gain information… and in order to do so, knowing something about how to survive in the wild, camouflage oneself, and so forth. The term is derived from the Latin auscultare [listen closely]. Colonel Robert Baden-Powell, hero of the Boer War's Siege of Mafeking, was inspired by the Mafeking Cadet Corps of boys aged 12 to 15, to found the Scouting movement in 1908 — that is, in order to develop character in boys through a variety of open-air activities.
SEAT-OF-THE-PANTS: When flying through fog, early pilots often couldn't tell whether their plane was rightside-up… except by checking the effect of gravity on their own posteriors. (No pressure on the seat of your pants? Then you're upside down.) The 1930s-era slang term became a colloquialism meaning "tending to act instinctively," and also "done on the basis of practical experience rather than purely technical knowledge."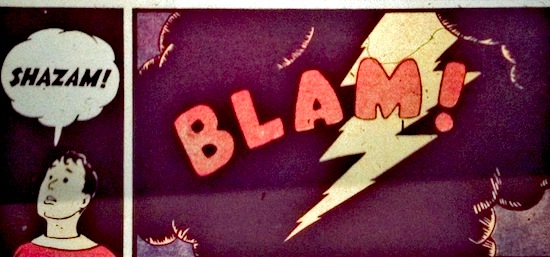 SHAZAM: A magic word, used like 'abracadabra' or 'presto' to introduce an extraordinary deed or story. It was popularized in the 1940s by Bill Parker and C.C. Beck's Captain Marvel comics, in which the magic word Shazam is an acronym for the "immortal elders" Solomon, Hercules, Atlas, Zeus, Achilles, and Mercury. It was also popularized by the character Gomer Pyle in the TV shows The Andy Griffith Show (1962–1964) and Gomer Pyle, U.S.M.C. (1964–1969), whose catchphrase it became.
SHIPSHAPE: Arranged properly, as things on board ship should be; trim, orderly. A nautical term which originally referred less to the tidy storage of one's gear, than to the correct rigging of one's sails. In this latter sense, shipshape is a synonym for yar, a 14th-century nautical term meaning "answering readily to the helm."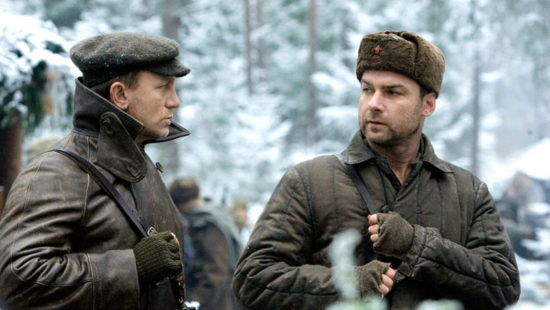 SHTARKER: A Yiddish term meaning "tough, brave guy"; in the 19th century, it was often used to describe a criminal. During WWII, however, when the Bielski brothers — Polish Jews who'd formerly worked as smugglers — organized and led the resistance to German occupiers around Nowogródek, shtarker took on a positive connotation.
SKULDUGGERY: Underhand dealing, roguish intrigue or machination, trickery. A 19th-century slang phrase borrowed from an earlier Scottish term, of uncertain origin, used to denote cases — judged by ecclesiastical courts — of fornication or adultery.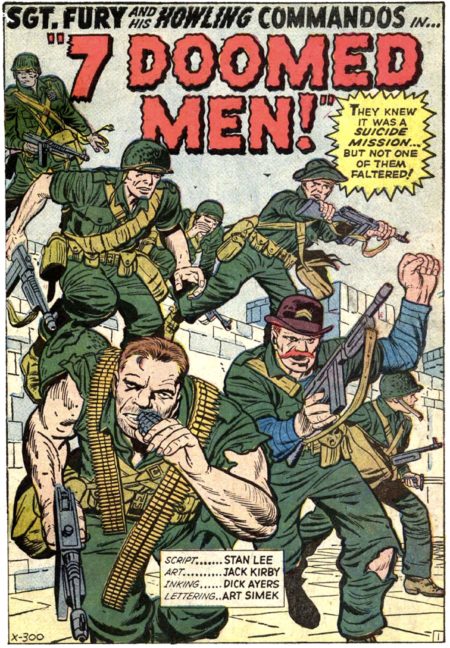 SQUAD: In military terminology, a squad — from the French esquadre [subdivision of a military company] — is a small number of men, usually between five and fourteen, detailed for a special purpose, e.g., firing squad, suicide squad. During WWII, squads were organized into a 12-man unit of three teams, Able, Baker, and Charlie, assisted by a sergeant. In hip hop argot, one's squad is one's group of close and trusted friends.
STALWART: Strongly built, robust; also: resolute, valiant in a fight. The 16th-century Scottish term, itself derived from an Old English term used to describe well-constructed fortifications, was popularized in the 19th century by Sir Walter Scott's poem "The Lady of the Lake," in which a heavy sword is said to require a "stalwart arm" to wield it.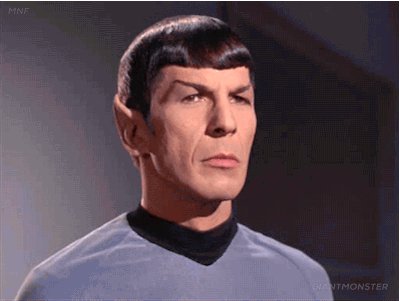 STOIC: Although ever since the 16th century this term has been used to describe a person who represses all emotions and suffers pain in grim silence, Stoicism was an ancient school of philosophy founded by Zeno — στοά refers to the portico on which he lectured — teaching love and compassion, and valuing good humor. Life is short, argued Zeno, so let's overcome destructive emotions and egotism, and get stuff done.
STOPS, PULL OUT ALL THE: Make a very great effort to achieve something, proceed without reservation. To literally pull out all the stops on a pipe organ is to allow the sound from each of its pipes to swell, loudly; Matthew Arnold was the first to use the organ as a metaphor for a human being — who might benefit from being less muted.
STUNT: An act which is striking for the skill, strength, or the like, required to do it; a feat undertaken as a defiance in response to a challenge. This example of 19th-century American college athletic slang has become standard English; its etymology is obscure.
SWASHBUCKLE: To swash, in 16th-century echoic slang, is to swagger noisily, move about violently, or fight — as with swords — with a loud clashing. Buckler is a medieval term describing a small round shield used in sword fighting; from the Latin buccula. To take up the buckler is to present oneself as a champion; to play at bucklers is to fence. A swashbuckler, in 16th-century slang, is a disreputable but not villainous bravo. Swashbuckling adventures — written by, e.g., Alexandre Dumas and Robert Louis Stevenson — tend to be set in Europe from the Renaissance through the colonial era.
***
ALSO SEE: THE IDLER'S GLOSSARY | THE WAGE SLAVE'S GLOSSARY | The Perfect Flâneur | The Sweetest Hangover | You Down with VCP? | NEW ESCAPOLOGIST Q&A | H IS FOR HOBO — excerpts from The Idler's Glossary and The Wage Slave's Glossary | WAGE SLAVERY — Josh Glenn and Mark Kingwell discuss | IDLENESS — Josh Glenn and Mark Kingwell discuss | IDLER Q&A WITH THE PROGRESSIVE | IDLE IDOL: HENRY MILLER | WATCHING THE DETECTIVES | A SCENE FROM GOODFELLAS.
JOSH GLENN'S BEST ADVENTURES PROJECT: JOSH GLENN'S *BEST ADVENTURES* LISTS: BEST 250 ADVENTURES OF THE 20TH CENTURY | 100 BEST OUGHTS ADVENTURES | 100 BEST RADIUM AGE (PROTO-)SCI-FI ADVENTURES | 100 BEST TEENS ADVENTURES | 100 BEST TWENTIES ADVENTURES | 100 BEST THIRTIES ADVENTURES | 75 BEST GOLDEN AGE SCI-FI ADVENTURES | 100 BEST FORTIES ADVENTURES | 100 BEST FIFTIES ADVENTURES | 100 BEST SIXTIES ADVENTURES | 75 BEST NEW WAVE SCI FI ADVENTURES | 100 BEST SEVENTIES ADVENTURES | 100 BEST EIGHTIES ADVENTURES | 75 BEST DIAMOND AGE SCI-FI ADVENTURES | 100 BEST NINETIES ADVENTURES (in progress) | 1994 | 1995 | 1996 | 1997 | 1998 | 1999 | 2000 | 2001 | 2002 | 2003 | NOTES ON 21st-CENTURY ADVENTURES.