A IS FOR ADVENTURE (4)
By: Joshua Glenn
April 28, 2019
An irregular series of posts featuring notes towards Josh Glenn's The Adventurer's Glossary, a work in progress which — like his previous books, The Idler's Glossary and The Wage Slave's Glossary, both of which feature brilliant companion essays by Mark Kingwell — will attempt to smuggle ideology critique into what only appears to be a simple defining vocabulary or clavis. Readers, please suggest additions!
THE ADVENTURER'S GLOSSARY (NOTES): A-OK to AVENGER | BADASS to BUSHIDO | CAHOOTS to CWTCH | DAB HAND to DYNO | EAT IT to EXPLOIT | FACE to FUGAZI | GALAHAD to GUNG-HO | HACK to HURT LOCKER | ILL to IRISH | JACK to JURY-RIG | KAPUT to KNUCKLE UP | LABONZA to LOCK AND LOAD | MACGYVER to MOXIE | NAIL to NUTS | O.G. to OUTRÉ | PACKING to PUNK | QUANDARY to QUIXOTIC | RAFFISH to RURITANIA | SAFARI to SWASHBUCKLE | TAILSPIN to TWEENER | UMBRAGE to UPTAKE | VALIANT to VOYAGE | WALK THE WALK to WRANGLE | X to X MARKS THE SPOT | YIPPEE KI-YAY to YOLO | ZEALOUS to ZOOM.
*
---
DAB HAND to DYNO
---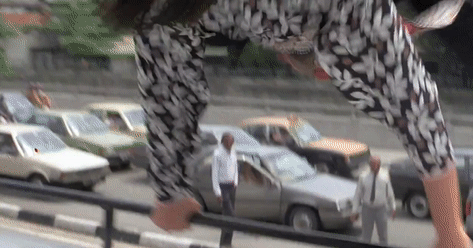 DAB HAND: In 17th-century slang, a dab or dabster was "a skilled or adept person." (The period phrase "Ye Dabsters at Rhime" really ought to be appropriated by today's hip hop artists.) The term is possibly a schoolboy corruption of the word adept, but no one knows for sure where it comes from. A dab hand is expert at something specific.
DANGER: The use of this Old French term to mean "peril, exposure to harm" dates to the late 14th century. Before that, it specifically described the power of a lord (in Latin, dominus) to dispose of or inflict physical injury on those at his mercy, or in his debt. A now-obsolete 17th-century phrase, make danger, means "to experiment, to risk it."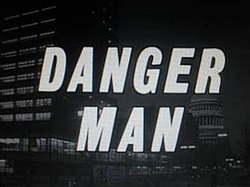 DANGER MAN: In sports argot, a danger man is a player regarded as capable of winning or turning a game, or likely to inflict damage on opponents. The phrase was also used as the title of a 1960–1962 UK spy show starring Patrick McGoohan; it was broadcast in the US from 1964–1966 with the catchy theme song "Secret Agent Man." The amazing 1967 UK sci-fi show The Prisoner is a sequel, of sorts.
DARE-ALL: In 19th-century slang, "one who takes great risks." Adapted, one suspects, from Macbeth's insistence, to his wife, who has just mocked him for his hesitation to murder Duncan, that "I dare do all that may become a man." Dare-all has also come to be used as an intrepid-sounding synonym for "foul-weather gear, mackintosh."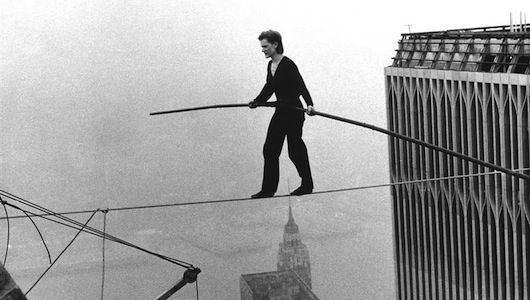 DARE-DEVIL: An 18th-century slang term meaning "one so bold and reckless that they'll dare the devil." In the world of circuses, sideshows, and the 2000-2002 show Jackass, a daredevil is an escape artist, sword swallower, glass walker, fire eater, trapeze artist, or guy who voluntarily gets blasted with pepper spray or tasered in the testicles. The comic-book superhero Daredevil was created by Stan Lee and Bill Everett in 1964.
DARING: The verb dare — "to have boldness or courage" — is an ancient Scottish one; in reference to the past, its modal form is durst, not dared. As a noun, daring means "adventurous courage"; as an adjective, "bold, adventurous, hardy." In general, there is a Robert the Bruce-esque sense of defiance against oppression or injustice baked into this term: "How dare you?" is what the authority figure gasps in disbelieving outrage.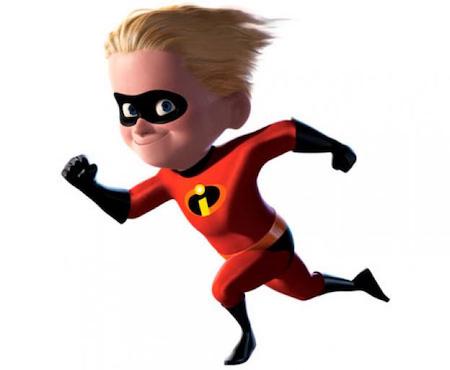 DASH: Capacity for prompt, vigorous action. The term derives from a Norse onomatopoeic verb expressing the action and sound of striking with violence. An individual with dash is eager for action, though not necessarily reckless. Because the term also means "given to striking display in manners and dress," one often associates dashing actions not only with rapidity and spirit, but with stylishness. See: BRAVERY
DAUNTLESS: To daunt, a French term derived from the Latin domare (to subdue), is to discourage, dispirit. The dauntless person is not to be intimidated, no matter how dismal the circumstances. In Shakespeare's Henry VI, Part III, King Louis advises Queen Margaret: "Let thy dauntlesse minde still ride in triumph,/Ouer all mischance."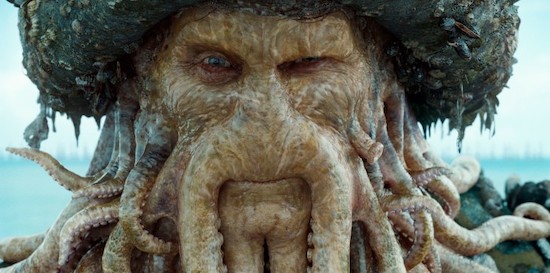 DAVY JONES'S LOCKER: Davy Jones — whose name may or may not be a mashup of duffy, a West Indian ghost and Jonah, the Old Testament prophet and unlucky sailor — is the sailor's devil, who presides over the spirits of the deep. When we read, in Daniel Defoe's The Four Years Voyages of Capt. George Roberts (1726), for example, about Davy Jones's Locker, what's being not-so-obliquely discussed is perishing at sea.
DAWN PATROL: A flight undertaken first thing in the morning, to reconnoiter enemy positions; the phrase dates to WWI, which is to say, the early days of military aviation. In the 1960s, surfers ironically adopted the phrase to describe their own first-light missions. The 1930 movie Dawn Patrol is great, as is its 1938 remake with Errol Flynn.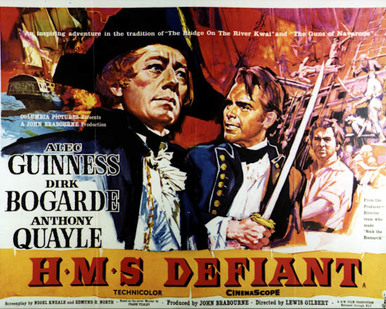 DEFIANCE: Derived, by way of Old French, from the medieval Latin diffidare (to renounce faith or allegiance), defiance originally means "open or bold resistance to or disregard for authority, opposition, or power." It has also come to mean "a challenge or summons to a combat or contest"; it is with reference to this latter meaning that many ships of the British Navy have been named Defiance or Defiant. In 19th-century boxing argot, a defi — usually issued by an underdog — is an open invitation to fight.
DESPERADO: A reckless man, who has lost everything — and is ready for any deed of lawlessness or violence. In gambling argot: a gambler who cannot pay off when he loses. Derived from the Latin desperare (despair), the term isn't Spanish; instead, it's a Spanish-sounding term coined by 17th-century English speakers. According to the Eagles, the prison for a desperado is "walking through this world all alone."
DÉPAYSEMENT: The disorienting feeling that one gets when one is traveling in a foreign country (in French, pays), and is subjected to an unfamiliar culture, way of life, or set of attitudes. The most similar phrase in English is, perhaps, culture shock. As with any change in one's familiar environment that requires adjustment, dépaysement can include homesickness and anxiety, but it is largely a salutary, life-affirming experience.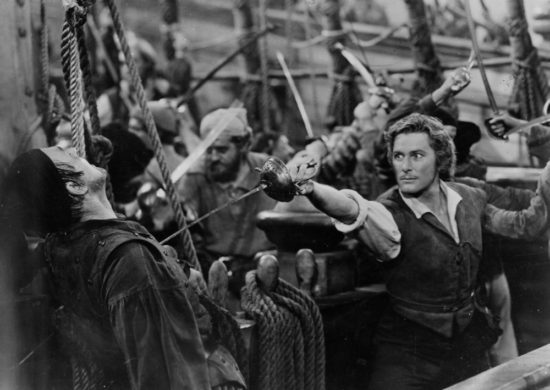 DERRING-DO: A pseudo-archaism, used by contemporary writers to evoke an earlier time, which means "daring action, desperate courage." Originally, the term was dorryng do (daring to do), but a 16th-century misprint led the poet Spenser to use the verb phrase as a noun. Sir Walter Scott then popularized the phrase in Ivanhoe (1819). See: CHIVALRY, DARING
DETERMINATION: The quality of being resolute. From the Latin determinare (bring to an end, set bounds to). Often paired with the adjective sheer, thus suggesting that some otherwise impossible actions are achievable thanks entirely to one's ability to rule out, for oneself, in a semi-psychotic way, any other outcome or means of proceeding — which is to say, to compartmentalize. See: RECKLESS
DEVIL-MAY-CARE: As an adjective, the 18th-century expression means "cheerfully reckless, carefree," as in "the devil may care but I don't." Dickens's use of the expression in 1837's The Pickwick Papers — a character's uncle is described as "a mighty free and easy, roving, devil-may-care sort of person" — helped popularize it.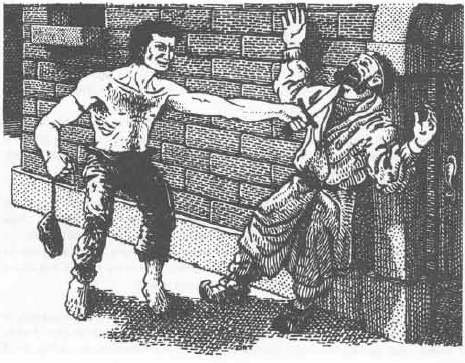 DEXTERITY: Deftness, neat-handedness; hence, skilfulness in bodily movements generally. (Literally, "right-handedness," from the Latin dexter (on the right hand or right side). In Dungeons & Dragons, a character's dexterity modifier is applied to one's ability to react to attacks, balance, hide, move silently, splice a rope… and dodge the occasional fireball.
DICEY: Midcentury Air Force slang meaning "fraught with danger, of uncertain outcome." The term refers to dice, and therefore to gambling, risking everything. When Julius Caesar said "Alea iacta est" ("the die is cast") as he led his army across the Rubicon, he meant the same sort of thing: "Come what may, let the game be ventured!"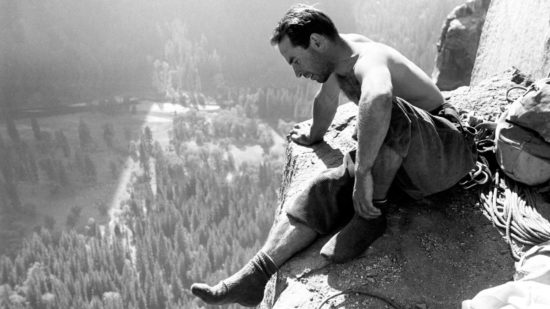 DIRTBAG: At some point in the late 1950s, Yvon Chouinard, the American surfer, falconer, kayaker, blacksmith, and one of the leading climbers of the Golden Age of Yosemite Climbing, reportedly described himself and his fellow Yosemite climbers as dirtbags — because they lived off pennies a day in order to focus on climbing. This subcultural way of life survived until the 2000s, at which point it began to die out.
DITCH: Among WWII-era Navy pilots, the 19th-century slang term ditch, meaning "throw into or as into a ditch," evolved to mean "bring an aircraft down into the sea in an emergency, make a forced landing over water." Chesley Sullenberger's 2009 landing of a crowded Airbus A320 jetliner into the Hudson River is an iconic example of ditching.
DODGE: As a verb, the 16th-century term means "to keep changing one's position or shifting one's ground, so as to elude a pursuer, a missile, or a blow." (The etymology is uncertain, but the term may derive from a Scottish word meaning something like "get on with it, make the best of a bad situation.") As a noun, dodge can mean "a cunning trick," which gives us the slang phrase on the dodge, "engaged in crooked proceedings."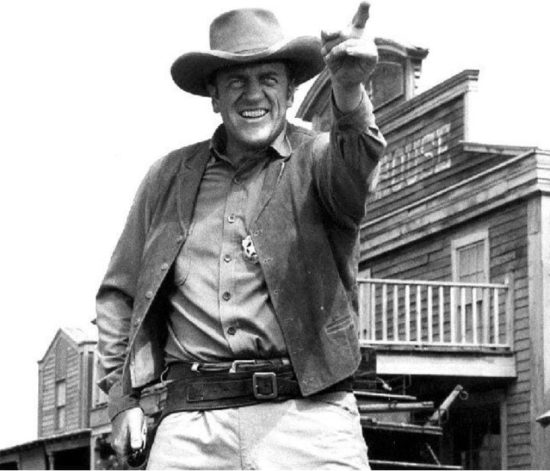 DODGE, GET OUT OF: This phrase alludes to Dodge City, Kansas, the locale of the 1955–1975 TV series Gunsmoke, in which US Marshal Matt Dillon (James Arness) not infrequently issued this directive to bad guys. In the 1960s, juvenile delinquents who identified with the bad guys began using the phrase to mean split, take off. In recent years, the phrase has become popular among preppers and survivalists.
DOGGO, LIE: A 19th-century slang phrase meaning "lie quietly or prone, as in concealment" — i.e., like a dog on its belly. The early 20th-century phrase barking dogs, meanwhile, means "sore feet"; cut loose your dog is a tough-guy way to tell someone who wants to fight, "go ahead, don't hold back"; and a dog-eye is an "unfriendly glance."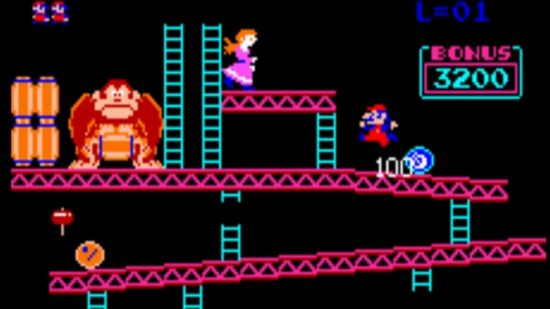 DONKEY KONG, ON LIKE: In the early '90s, rappers used this fun phrase, which refers to Nintendo's arcade game Donkey Kong, in order to intensify the expression it's on: "When I say to you it's on," Candyman rhymes, in the 1990 song "Nightgown," "I mean like Donkey Kong/'til the break of dawn." During the 2000s, the phrase exploded in popularity, particularly after it was adopted by idiotic TV food personality Guy Fieri as one of his catchphrases. In 2010, Nintendo filed a request to trademark the phrase.
DOUGHTY: An archaic Scottish term meaning "possessing courage and determination; brave, bold, resolute." Derived from the Germanic duchtich (valorous), it is often found in parasynthetic adjectives such as doughty-handed, doughty-hearted, doughty-looking.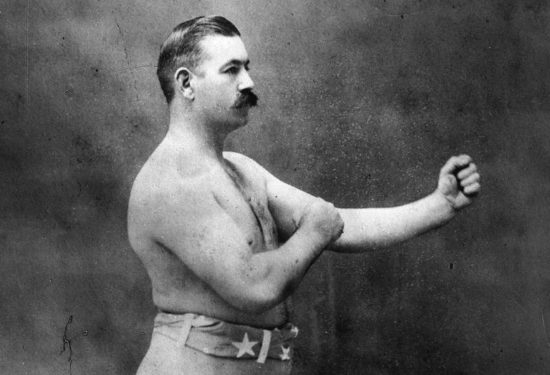 DUKES: Boxing argot, from the 19th century, meaning "fists." To say "put up your dukes" is to challenge someone to fight; to be handy with one's dukes is to be a skilled pugilist. In 1930s African American slang, to duke it out means "fight with the fists."
DUST, BITE THE: Fall to the ground, fatally wounded; be ruined. Samuel Butler's 1898 translation of Homer's Iliad helped popularize the phrase bite the dust in English. Ironically, "Another One Bites the Dust," the 1980 Queen song, is often used to train CPR users to crank out the correct number of chest compressions per minute.
DYNO: In climbing argot, a dyno is a risky, athletic move — useful for skipping blank sections of rock, which are physically taxing to negotiate — in which you push off, spring through the air for a distant hold, and catch your body with a desperate "latch." Kevin Jorgeson's dyno, in his free climb (with Tommy Caldwell) of the Dawn Wall of El Capitan, was a particularly impressive example.
***
ALSO SEE: THE IDLER'S GLOSSARY | THE WAGE SLAVE'S GLOSSARY | The Perfect Flâneur | The Sweetest Hangover | You Down with VCP? | NEW ESCAPOLOGIST Q&A | H IS FOR HOBO — excerpts from The Idler's Glossary and The Wage Slave's Glossary | WAGE SLAVERY — Josh Glenn and Mark Kingwell discuss | IDLENESS — Josh Glenn and Mark Kingwell discuss | IDLER Q&A WITH THE PROGRESSIVE | IDLE IDOL: HENRY MILLER | WATCHING THE DETECTIVES | A SCENE FROM GOODFELLAS.
JOSH GLENN'S BEST ADVENTURES PROJECT: JOSH GLENN'S *BEST ADVENTURES* LISTS: BEST 250 ADVENTURES OF THE 20TH CENTURY | 100 BEST OUGHTS ADVENTURES | 100 BEST RADIUM AGE (PROTO-)SCI-FI ADVENTURES | 100 BEST TEENS ADVENTURES | 100 BEST TWENTIES ADVENTURES | 100 BEST THIRTIES ADVENTURES | 75 BEST GOLDEN AGE SCI-FI ADVENTURES | 100 BEST FORTIES ADVENTURES | 100 BEST FIFTIES ADVENTURES | 100 BEST SIXTIES ADVENTURES | 75 BEST NEW WAVE SCI FI ADVENTURES | 100 BEST SEVENTIES ADVENTURES | 100 BEST EIGHTIES ADVENTURES | 75 BEST DIAMOND AGE SCI-FI ADVENTURES | 100 BEST NINETIES ADVENTURES (in progress) | 1994 | 1995 | 1996 | 1997 | 1998 | 1999 | 2000 | 2001 | 2002 | 2003 | NOTES ON 21st-CENTURY ADVENTURES.