A IS FOR ADVENTURE (2)
By: Joshua Glenn
March 29, 2019
An irregular series of posts featuring notes towards Josh Glenn's The Adventurer's Glossary, a work in progress which — like his previous books, The Idler's Glossary and The Wage Slave's Glossary, both of which feature brilliant companion essays by Mark Kingwell — will attempt to smuggle ideology critique into what only appears to be a simple defining vocabulary or clavis. Readers, please suggest additions!
THE ADVENTURER'S GLOSSARY (NOTES): A-OK to AVENGER | BADASS to BUSHIDO | CAHOOTS to CWTCH | DAB HAND to DYNO | EAT IT to EXPLOIT | FACE to FUGAZI | GALAHAD to GUNG-HO | HACK to HURT LOCKER | ILL to IRISH | JACK to JURY-RIG | KAPUT to KNUCKLE UP | LABONZA to LOCK AND LOAD | MACGYVER to MOXIE | NAIL to NUTS | O.G. to OUTRÉ | PACKING to PUNK | QUANDARY to QUIXOTIC | RAFFISH to RURITANIA | SAFARI to SWASHBUCKLE | TAILSPIN to TWEENER | UMBRAGE to UPTAKE | VALIANT to VOYAGE | WALK THE WALK to WRANGLE | X to X MARKS THE SPOT | YIPPEE KI-YAY to YOLO | ZEALOUS to ZOOM.
*
---
BADASS to BUSHIDO
---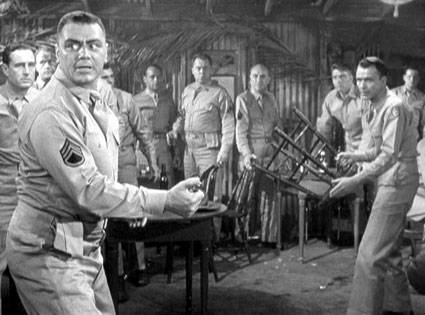 BADASS: A dangerous individual, in 1950s military slang; particularly, a bully. Also used as a verb to mean "intimidate, pick a fight." In these antiheroic times, the term is no longer a pejorative. See, for example, the popular 2013 self-help book You Are a Badass: How to Stop Doubting Your Greatness and Start Living an Awesome Life. Ugh.
BALDHEADED: New England 19th-century slang meaning "without forethought, recklessly," supposedly because it was considered the height of folly not to wear a hat? But Jason Statham, Vin Diesel, Samuel L. Jackson, and other follicle-challenged action-movie stars have made rushing into things baldheaded look good. See: BOLD
BALLS: Virile courage, strength of character, guts; one of the earliest recorded uses of the term is, of course, a 1920s Hemingway letter. In the 1930s, the slang word ballsy ("audacious") was first introduced. Recently, this terminology has been appropriated by audacious women, too. Joan Jett: "Girls have got balls. They're just a little higher up."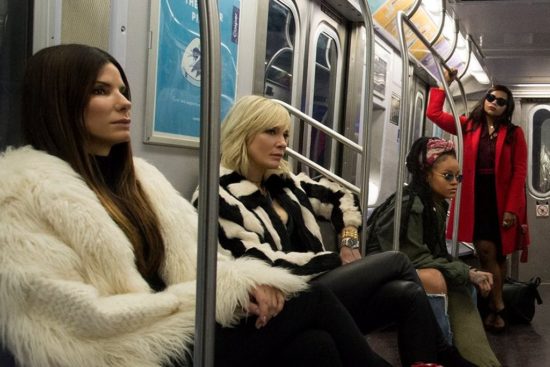 BAND: This ancient term's etymology — it is related to the word bond, "that with or by which a thing is bound" — suggests a group of people loosely united for a common purpose. Although the term is a semi-opprobrious one, frequently used to describe a collective of thieves or assassins, there's something inherently adventurous about grouping together to do something otherwise unimaginable.
BANJAX: Early 20th-century Dublin slang meaning "beat up, batter, destroy." Hiberno-English fighting argot, from steever and clatter to donnybrook, is an endless source of delight. Figuratively, to be banjaxed is to be ruined, stymied.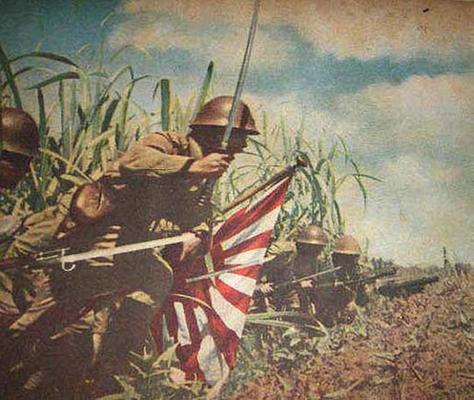 BANZAI: During WWII, Allied forces described Japanese human wave attacks, mounted by infantry units, as banzai charges. The term came from the Japanese cry "Tennōheika Banzai" (天皇陛下万歳, "Long live His Majesty the Emperor"), shortened to banzai. The largest banzai charge of the war took place in the Battle of Saipan in 1944.
BARRITUS: In the latter days of the Roman empire, Roman legions would charge into battle uttering a guttural cry — known as the barritus — borrowed from Germanic warriors, many of whom had joined their ranks. Tacitus noted that legionnaires would "hold their shield in front of their mouths, so that the sound is amplified into a deeper crescendo by the reverberation." Some compared the noise to stampeding elephants.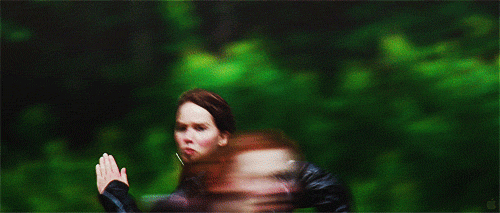 BATTLE ROYALE: A fight, involving many combatants, that continues until only one fighter remains standing. Coined to describe cockfights, in the 18th century the phrase's meaning expanded to include fisticuffs and sea-going battles. Sci-fi novels like Marion Zimmer Bradley's Hunters of the Red Moon (1973) have imagined decadent future societies in which this sort of thing becomes common; the Japanese film Battle Royale (2000) and the Hunger Games franchise popularized the idea among teens. The addictive success of the online game Fortnite: Battle Royale, among adults and teens alike, suggests that we are a decadent future society.
BETA: Technical information relevant to an upcoming outdoor adventure. Attributed to climber Jack Mileski, who in the 1980s and 1990s would pun, "You want the beta, Max?" before sharing helpful details about moves on one's climb. Possibly, but not definitely, derived from beta test — 1970s engineering argot meaning "real-world testing."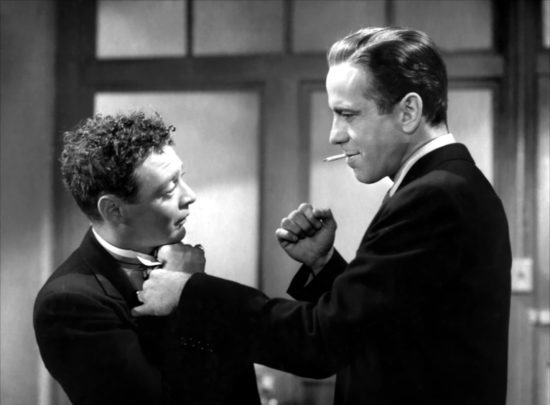 BOGART: Mid-20th-century slang, inspired by tough-guy actor Humphrey Bogart, meaning "to force or coerce." To bogart your way into somewhere where you're not wanted means to shoulder others aside. To jump bogart means "to become aggressive." The 1968 song "Don't Bogart Me," which appeared on the Easy Rider soundtrack, introduced a pot-smokers' slang phrase — don't Bogart that joint — to hippie culture.
BOLD: Not merely stout-hearted, courageous, fearless, but also impudent, defiant, presumptuous. A person with a bold temperament is shameless, puffed-up: the term, an ancient one in English, derives from a Proto-Indo-European word meaning "to bloat, swell, bubble." It's a pejorative term, with an undertone of admiration. See: CHUTZPAH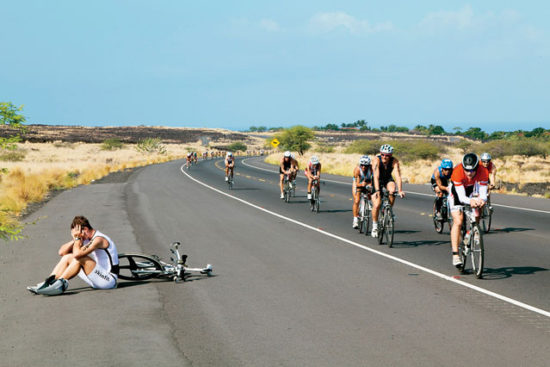 BONK: Use of the word bonk, by athletes, to describe running out of energy due to glycogen depletion (glycogen is the fuel that's stored in your muscles), dates back to the 1950s, when it appeared in a British film warning cyclists to eat when they pedaled.
BOTTLE: A 1950s British slang term, still popular, meaning "courage, spirit." Possibly derived from older slang terms like bottle-swagger (drunkard's courage); or perhaps from the Cockney term bottle and glass (arse), because the slang term bottom can mean "strength of character." To lose one's bottle is to lose one's nerve. See: BOTTOM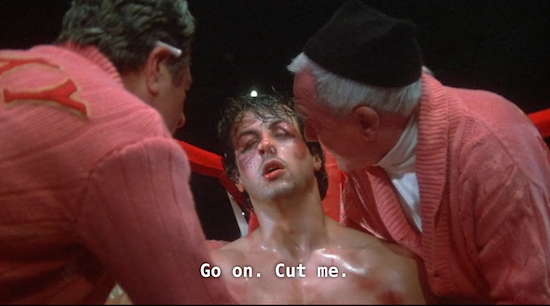 BOTTOM: British 18th-century colloquialism, originally from the world of boxing and horse-racing, meaning "strength of character, dependability" but also "stamina, staying power." Bottom is not only physical, then, but also mental and spiritual: As John Godfrey's 1747 Treatise Upon the Useful Science of Defence helpfully explains, "There are two Things required to make this Bottom, that is, Wind and Spirit…."
'BOUT IT: Hip hop slang, from the 1990s, meaning "all about [completely dedicated to] a particular action, thorough in handling one's business, fearless." As Master P puts it: "Cause I'm 'bout it, I mean I'm rowdy/I hang with these killas that everyone talk about."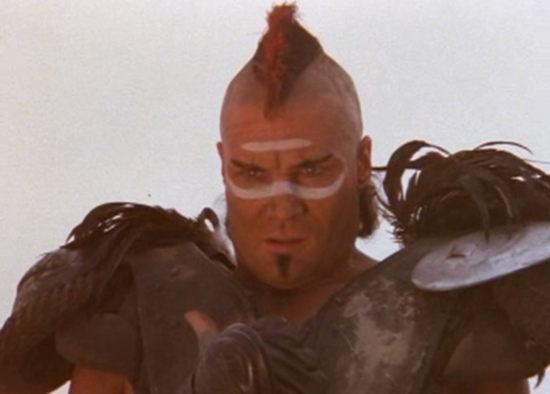 BRAVERY: Whereas courage is the mental or spiritual capacity to face danger despite the unavoidable presence of fear, bravery is the ability to confront danger without feeling fear, in blithe disregard of consequences. In Aristotle's Nicomachean Ethics, such overconfident recklessness is not admired, but deplored as the vice of excess courage.
BRAVADO: Courage, daring — with an element of boastful, even threatening flair and pizzazz. The term derives, by way of French and Italian, either from the Provençal or Gaulish for "show off." A brave is a warrior who struts, peacocks, and otherwise makes a thrilling, chilling spectacle of himself; while a bravo is a daring villain, a desperado.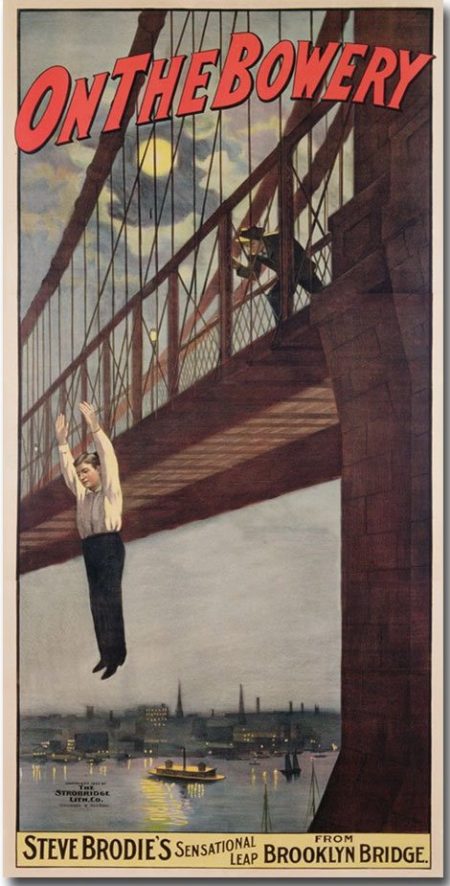 BRODIE: In 1886, newsboy Steve Brodie claimed to have leaped from the Brooklyn Bridge into the East River and survived — the first to do so successfully. The slang term Brodie or do a Brodie came to mean "take a chance or a leap," particularly a suicidal one. See: DYNO
BROKE, GO FOR: During WWII, this was the slogan of the US Army's 442d Regimental Combat Team, recruited from Nisei (second-generation Americans born of Japanese parents). The phrase, coined during a dice game among the Nisei soldiers, most of whom didn't survive the war, means "to risk everything" in a single, final attempt.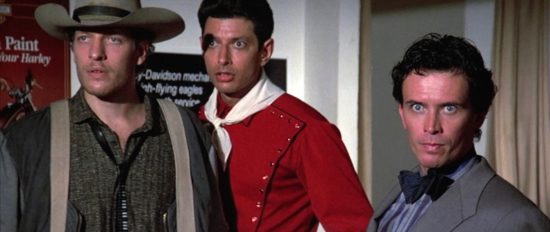 BUCKAROO: In Spanish-speaking parts of the US, in the early 19th century, a cowboy was called a vaquero; misheard and mispronounced, the term morphed into buckaroo. In the 1930s, the term came to mean "spirited young man." Cf. W.D. Richter's brilliant 1984 cult movie The Adventures of Buckaroo Banzai Across the 8th Dimension.
BUG-OUT BAG: A portable kit containing the items one might require to survive for a few days — non-perishable food, drinking water, first aid kit, fire-starting tool, camping gear, crank-operated radio and flashlight, folding knife, multi-tool, tampons, hatchet, etc. — when evacuating from a disaster. Also known as a go bag, a QRB (Quick Run Bag), a GOOD bag (Get Out of Dodge), and an INCH bag (I'm Never Coming Home). See: GET OUT OF DODGE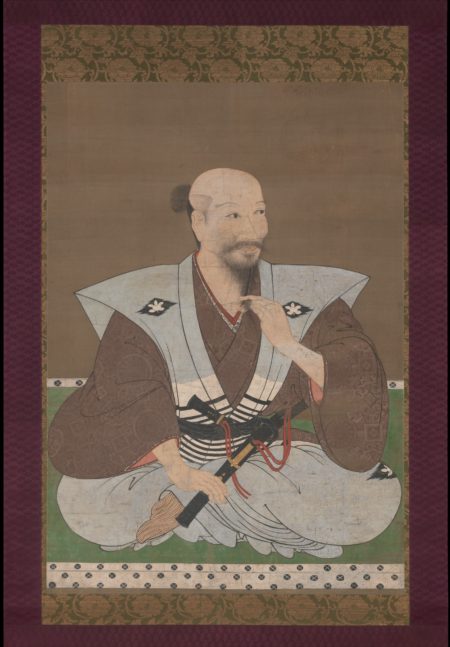 BUSHIDO: A collective term, which means "the way of warriors," referring to the many codes of honor and ideals that dictated the samurai way of life — sincerity, frugality, loyalty, martial arts mastery, and honor above life — in feudal Japan. See: CHIVALRY
***
ALSO SEE: THE IDLER'S GLOSSARY | THE WAGE SLAVE'S GLOSSARY | The Perfect Flâneur | The Sweetest Hangover | You Down with VCP? | NEW ESCAPOLOGIST Q&A | H IS FOR HOBO — excerpts from The Idler's Glossary and The Wage Slave's Glossary | WAGE SLAVERY — Josh Glenn and Mark Kingwell discuss | IDLENESS — Josh Glenn and Mark Kingwell discuss | IDLER Q&A WITH THE PROGRESSIVE | IDLE IDOL: HENRY MILLER | WATCHING THE DETECTIVES | A SCENE FROM GOODFELLAS.
JOSH GLENN'S BEST ADVENTURES PROJECT: JOSH GLENN'S *BEST ADVENTURES* LISTS: BEST 250 ADVENTURES OF THE 20TH CENTURY | 100 BEST OUGHTS ADVENTURES | 100 BEST RADIUM AGE (PROTO-)SCI-FI ADVENTURES | 100 BEST TEENS ADVENTURES | 100 BEST TWENTIES ADVENTURES | 100 BEST THIRTIES ADVENTURES | 75 BEST GOLDEN AGE SCI-FI ADVENTURES | 100 BEST FORTIES ADVENTURES | 100 BEST FIFTIES ADVENTURES | 100 BEST SIXTIES ADVENTURES | 75 BEST NEW WAVE SCI FI ADVENTURES | 100 BEST SEVENTIES ADVENTURES | 100 BEST EIGHTIES ADVENTURES | 75 BEST DIAMOND AGE SCI-FI ADVENTURES | 100 BEST NINETIES ADVENTURES (in progress) | 1994 | 1995 | 1996 | 1997 | 1998 | 1999 | 2000 | 2001 | 2002 | 2003 | NOTES ON 21st-CENTURY ADVENTURES.