Listen, Hollywood! (2)
By: Joshua Glenn
February 18, 2019
One in a series of 10 posts suggesting novels (from Josh Glenn's BEST ADVENTURES series) that really ought to be adapted for the big screen.
LEAVE IT TO PSMITH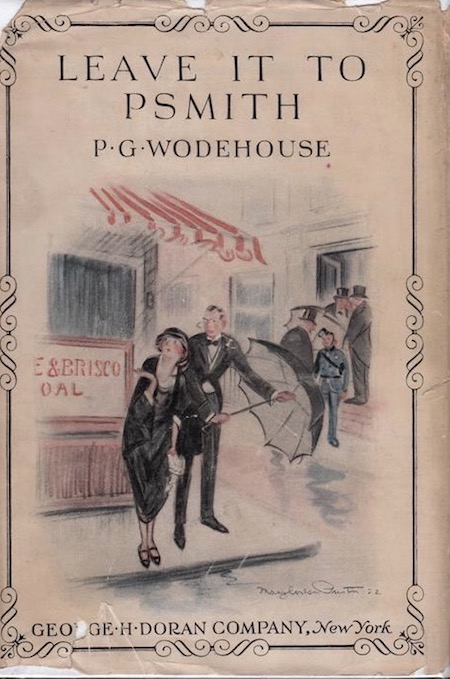 P.G. Wodehouse's comedic crime adventure Leave It to Psmith appeared on my list of the Best Adventures of 1923.
One of my favorite books ever — and one which has just this year entered public domain. We're serializing it at HILOBROW.
After Bertie Wooster and Jeeves, Psmith is P.G. Wodehouse's best-loved character. In Mike (aka Enter Psmith), Psmith is a silver-tongued schoolboy with an anti-authoritarian streak: "One can date exactly," Evelyn Waugh would write, about Psmith's debut in this 1909 novel, "the first moment when Wodehouse was touched by the sacred flame." Forced to take a job in London, in Psmith in the City (1910) our hero devotes himself to ruining his boss's peace of mind; and in Psmith, Journalist (1915), he crusades against New York slumlords and gangsters. Leave It to Psmith (1923), our hero's final outing, has it all: romance, wit, slapstick physical humor, and a few thrills.
However, as you'll see below. my advice to Hollywood is to tweak the original plot: Set the action in the days leading up to the outbreak of WWII, give Eve equal billing, and transform the diamond necklace into a military MacGuffin!
Elevator pitch:
Leave It to Psmith is a character-driven romantic comedy and thriller about Eve, a British secret agent working to safeguard a British military invention from foreign agents… and Psmith, a charming idler (and harmless con artist) who inserts himself into the wrong side of the action.
Key Characters: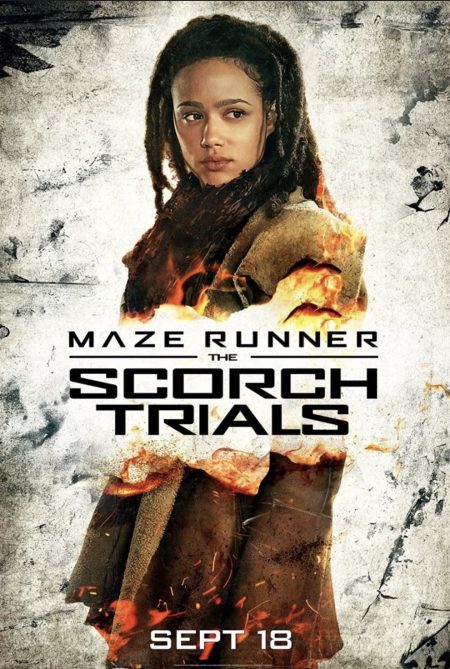 EVE: Eve Halliday is a newly trained British secret agent. Smart, strong, and "a girl of action," she desires to serve her country — and isn't interested in falling in love. Alas, instead of being assigned to an exotic locale, she has instead been sent to Blandings Castle. In Wodehouse's novel, Eve is a remarkable figure who nearly steals the show from Psmith. Who should play Eve: Nathalie Emmanuel? Sophie Cookson? Imogen Poots?
PSMITH: Rupert Psmith is an idle dandy given to sporting a monocle and top hat. He is no lazy aristocrat, but an antihero who rejects the pernicious idea that work makes life meaningful. His superpower is fast-thinking inventiveness, adaptability, high-handedness, and an ability to deliver himself of outrageous nonsense with a straight face. He seems like a con artist, but he is a performance artist — and the whole world is his stage. He is fond of outré slang terms. Aaron Taylor-Johnson? Nicholas Hoult? Taron Egerton?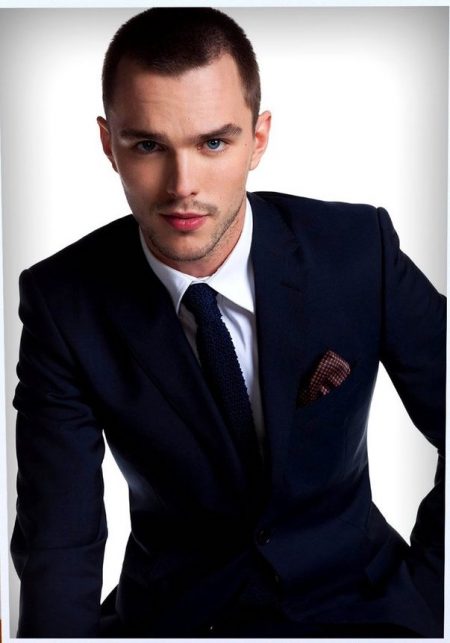 LORD EMSWORTH: Emsworth is a brilliant mathematician who — based in his library at Blandings Castle — is working on complex aspects of the Committee for Scientific Study of Air Defense's research. His abstract work often renders him absent-minded in the extreme. Rupert Everett? Hugh Laurie?
FREDDIE: Emsworth's "smooth-haired" heir is obsessed with American cinema — for fun, let's say Warner Bros. screwball comedies and crime movies of the '30s — and brings self-reflexive humor to our story by comparing the action to something he's seen in Racket Busters, or Girls on Probation. He is smitten with Eve, and importunes Psmith to help him woo her. Daniel Radcliffe?
LADY CONSTANCE: Emsworth's sister is a formidable woman who — in preparation for a festival of the arts to be held at Blandings Castle — has collected a menagerie of poets, artists, and musicians from across the Commonwealth: India, Australia, Singapore, etc. She can be charming, but is frequently apt to comport herself like "Cleopatra on one of her bad mornings." Kate Beckinsale or Chloë Sevigny?
BAXTER: Emsworth's secretary runs Blandings Castle, he is the "real master of the house" — which he does with efficiency, to the dismay of all but Constance. Wodehouse describes him as "pronouncedly spectacled" — I would suggest that the spectacles are a disguise. We will discover that although "the Efficient One" is Psmith's foe, he is also an intrepid man of action. Daniel Kaluuya?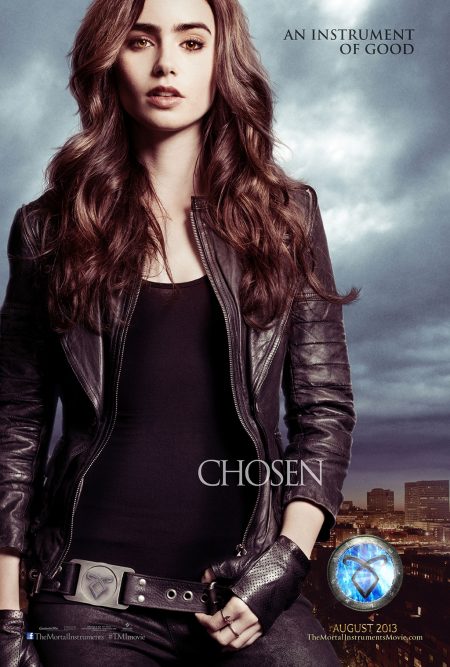 COOTES & MISS PEAVEY: American con artists who have been recruited (by whom?) to steal the prototype magnetron locked in Lord Emsworth's safe. Peavey, who smuggles herself into Blandings Castle as "one of the leading poetesses of the younger school," is the brains of the duo; Cootes is the brawn. Cootes is in love with Miss Peavey; she occasionally feels the same. Miss Peavey: Lily Collins? Jessica Brown Findlay? Lily James? Emma Watson? Cootes: Will Poulter.
ASSORTED POETS & ARTISTS: They hail from every corner of the British Commonwealth. A colorful, rather seedy lot — they're in the background of almost every scene, behaving oddly.
BLANDINGS CASTLE: The estate itself is a character. The gardens are lush; there is a boating pond; everything is bucolic and peaceful — except when Emsworth unexpectedly launches a rocket or sets off an incendiary device. The castle is a maudlin, monstrous pile. While they're relocating to nearby Bletchley Park, the SIS is storing the magnetron in Lord Emsworth's safe.
First act:
Summer 1939 — Paddington Station is chaotic, in part because Londoners are trying to get their families and possessions out of the city, just in case the Germans start bombing. There is a foreboding pre-war atmosphere… but British life must go on. Lady Constance and Baxter are organizing a shambolic, bizarre crew of international artists, including the poet Miss Peavey, who are coming to stay at Blandings for the festival. It seems that a Canadian poet, Ralston McTodd, is missing; Lady Constance has "long been a great admirer of his work," his presence will be the festival's crowning touch. Emsworth is there, reluctantly — he can't stand artists, particularly the soppy Miss Peavey, but is powerless to say no to his dynamic sister Constance.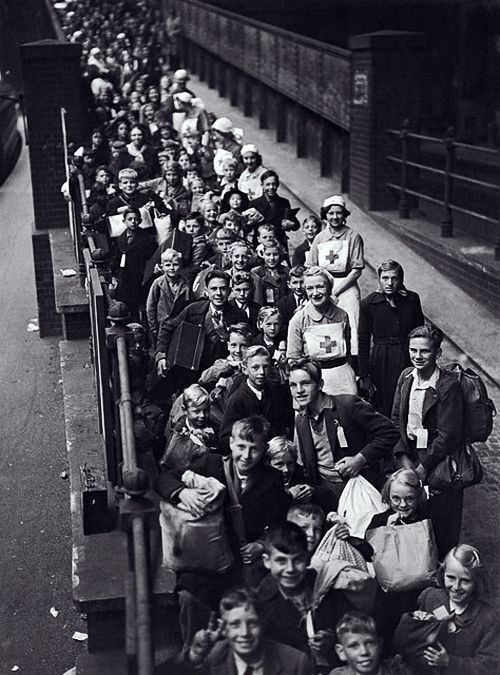 It is beginning to rain. Psmith enters the station, carrying a suitcase — his leisurely gait is in marked contrast to the hustle and bustle. He and Freddie meet cute and recognize each other; Psmith, who has come down in the world since they were at Oxford together, calls him "Comrade Freddie." Psmith explains that has just quit the fish business: "I realize that humanity must be supplied with fish. What I feel is that there must be other walks of life for a bright young man." He is headed home to rusticate, and despite his natty appearance he's broke — "that low moaning sound you hear is the wolf bivouacked outside my door." Freddie explains the arts festival and confesses that he neglected to invite the poet McTodd — and he's dreading the moment when Aunt Constance finds out. He shares a book of McTodd's poetry with Psmith.
Across the street from the station entrance, Eve is trapped by the downpour under an awning with her baggage. (She is no shrinking violet, but her disguise requires her to act like one.) Enthralled by her beauty, Psmith borrows Freddie's umbrella and escorts Eve into the station… where Freddie, who is in love with her, is thrilled to see her; Eve is not thrilled. Freddie introduces Eve to Pamith, explaining that she has been hired to assist Emsworth with research. When Freddie is about to introduce Psmith, Psmith interrupts and says his name is "McTodd. Ralston McTodd." The three of them join the larger party and board the train to Blandings.
The action now shifts to a semi-comedic train journey, where conflicts are introduced — as characters move constantly from one train car to another — that will develop in Act II:
Love triangle. Freddie loves Eve, Eve finds him tiresome. Psmith loves Eve; Eve finds him amusing and intriguing, but she's not interested in a poet. (Later, both Psmith and Freddie will attempt to transform themselves into men of action, for Eve's sake.) Freddie asks Psmith to help him woo Eve; Psmith agrees to do so, but it's an awkward situation.
Psmith as McTodd. Freddie is terrified that the ruse will be discovered; but to Psmith it's all a lark, so he practically dares everyone to unmask him. Lady Constance is impressed, Miss Peavey fawns over him, Emsworth despises him, Baxter is suspicious. Psmith doesn't dress or talk like a poet; he must quixkly bone up on McTodd's poetry.
Secret Service. We discover (or does this happen later) that the efficient Baxter is an undercover British agent, installed at Blandings to protect the prototype. In fact, perhaps he and Emsworth are transporting it to Blandings on this very trip. Perhaps the first attempt to steal it happens on the train? Eve and Baxter are on the same side, and in some ways he is her ideal man. Ultimately, she will have to decide whether what England is really fighting for is Psmith's life-loving values, or Baxter's efficiency.
Spies. Perhaps we learn, during the train journey, that there is at least one enemy agent among the gathered poets and artists. Our suspicions are directed to various candidates — we won't learn until later in the movie that the soppy Miss Peavey is the deadliest.
Act I ends as the motley crew arrive at Blandings.
Second act:
Over the course of the days leading up to the arts festival, the conflicts introduced in Act I will be developed. There will be sabotage, burglary, shooting, explosions — all of which will almost seem natural in the eccentric context of an English country estate.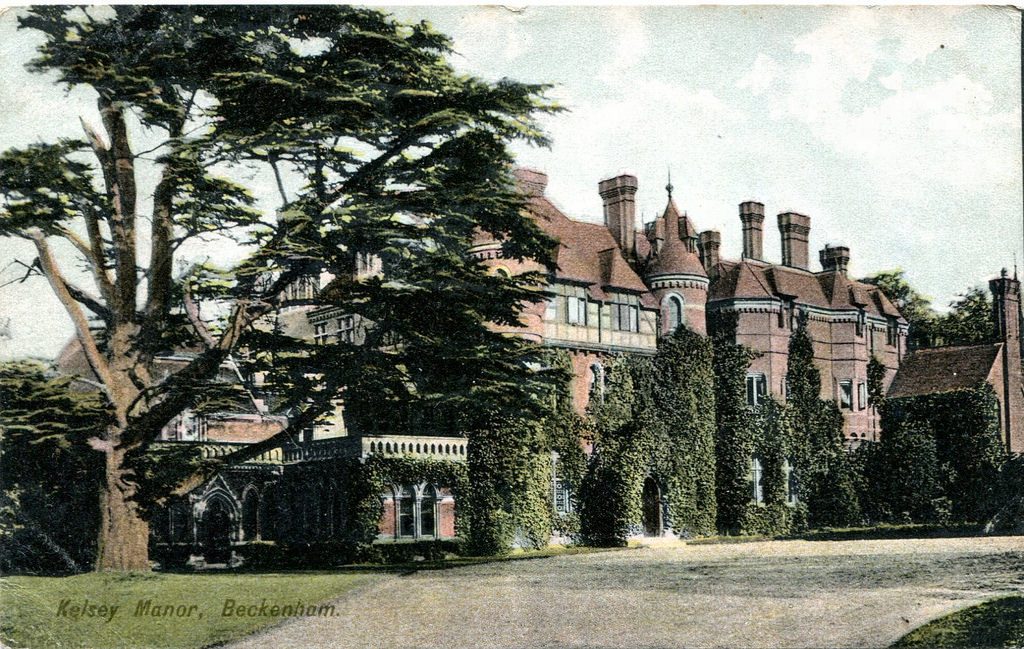 The plot — a semi-screwball, semi-serious spy vs. spy story, with the magnetron as MacGuffin — can be plotted in a variety of ways. But it will be a character-driven plot, as follows:
Eve is our action hero — she is brave, fast-thinking, good with weapons and hand to hand combat. She is eager to prove herself and make a difference for England, so at first she is very annoyed to be at Blandings. She is not interested in love, though Psmith gets through her defenses — in part because Psmith is respectful and not wooing her. (At first, anyway — because of his promise to Freddie.) They develop a true friendship. She needs to figure out which England — Baxter's or Psmith's — she's defending.
Psmith thrives on absurd situations — in fact, it's only in absurd situations that his superpower is useful. In ordinary life, his inventiveness and performativity are handicaps. So precisely when everyone else is flustered, freaking out, etc., he is at his most blithe. He doesn't know Eve's true mission at the castle, and inadvertantly causes Baxter, Eve, and others — including Miss Peavey? — to assume that he is after the magnetron. In the end, he is after the magnetron, but only in an effort to demonstrate his worth to Eve. Also important: Psmith is the anti-Baxter, so whenever possible he is doing the least possible; he is always lounging elegantly, and soaking in the splendors of Blandings' gardens, etc. — which at first drives Eve crazy, but over time he begins to convert her.
Cootes and Miss Peavey are a bit like Jamie Lee Curtis and Kevin Kline in A Fish Called Wanda — arrogant, very good at being grifters/thieves/assassins — but doomed to bungle this particular job because of Eve's daring, Baxter's efficiency, Psmith's wild card. If we really wanted to turn this into a Guy Ritchie movie, Cootes and Miss Peavey would turn out to be American spies – technically on our side, but they want the magnetron — and there would be a foreign agent somewhere else in the mix, one of the other artists?
Emsworth's absent-mindedness makes it easy for the spies to attempt to burgle the magnetron — but Baxter's efficiency, and the general confusion of Blandings (the poets and artists wandering around, behaving eccentrically), frustrate almost every effort. Emsworth adds to the chaos with random explosions, rocket tests, model planes, etc.
Baxter's efficiency makes him both a hero — he saves the day, several times — but also a kind of villain, since in a sense what we're fighting for is to preserve a non-mechanized, non-routinized way of life that is threatened by German's fascist efficiency. Psmith instinctively baits and torments Baxter; Baxter suspects that Psmith is a spy. Psmith eventually drives Baxter nearly crazy — think of Inspector Clouseau vs. his chief.
Lady Constance and her coterie of artists and poets. These characters create a background of barely suppressed chaos — and English formality. There are conventions to be respected, teas to be attended, poety readings to be delivered, etc. Constance is a fine person, but always at odds with the hapless, hopeless Emsworth and Freddie. Wodehouse has a real issue with termagant aunts; but Constance is forceful, not awful.
A few notes from Wodehouse's book:
Emsworth to Psmith: "I trust you will not think me personal, but do you know, nobody would imagine you were a poet. You don't look like a poet, and dash it, you don't talk like a poet." "How should a poet talk?" "Well, Miss Peavey waylaid me this morning and asked me if I didn't think that it was fairies' tear-drops that made the dew." "Evidently an aggravated case." (Later, Psmith will say to Miss Peavey: "I sometimes think, Miss Peavey, that flowers must be the souls of little children who have died in their innocence." "What a beautiful thought, Mr. McTodd!" "Yes. Don't pinch it. It's copyright.")
Lady Constance asks Psmith if he gets inspiration for his poetry from all sorts of things. "From practically everything, except fish." "Fish?" "I have never written a poem about fish. One has one's self-respect."
Freddie wants Psmith to help him woo Eve. Psmith: "I am stumped. The cry goes round the chancelleries, 'Psmith is baffled!'"
When Psmith finally introduces himself, it's like so: "The name is Psmith, P-smith." "Peasmith?" "No, no, P-s-m-i-t-h. I should explain to you that I started life without the initial letter — but it seemed to me that there were so many Smiths in the world that a little variety might well be introduced. The p, I should add for your guidance, is silent, as in psychic."
Third act:
The conflict rises to one final crisis and then is resolved. The arts festival provides the backdrop.
Psmith proves that he can be a man of action. Eve is terrific. Even Freddie plays a role.
Psmith informs Freddie that he and Eve are in love. He has told her several times that she is falling in love with him; at the very end, she agrees.
The happy ending is marred by tragedy: We hear over the radio that Hitler has invaded Poland. This means war! But Eve and Psmith — even Baxter — will rise to the challenge.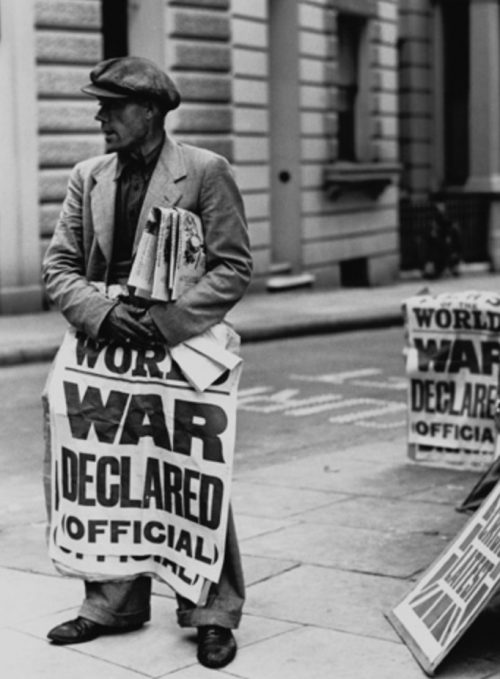 *
NB: I've done a tiny amount of background research. In the late '30s, Britain's Secret Intelligence Service (SIS) established Section D to carry out sabotage and other clandestine operations. (It was around this same time that the SIS began to be commonly referred to as MI6.) SIS purchased Bletchley Park as a wartime base — safely outside London. Along with Alan Turing and his code-breakers, Section D moved to Bletchley Park to develop sabotage material — including incendiaries and plastic explosives.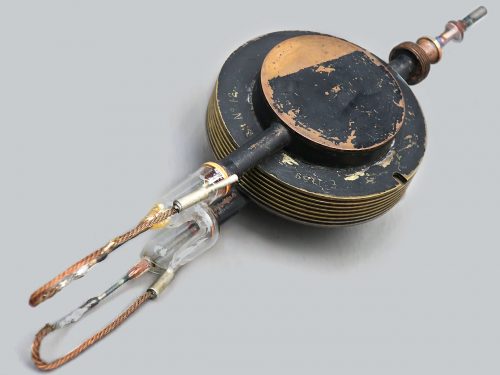 During these same years, the British government established a Committee for Scientific Study of Air Defense, which designed several amazing inventions, including an air-to-surface-vessel radar, the turbojet engine, and a variable time fuse. The Committee's analysis determined that it would be possible to build an atomic bomb light enough to be flown overseas and dropped on a target. But their key invention was a magnetron so small it could be installed in planes — the first airborne radar device, which would allow fighter pilots to "see" bombers in the dark. The Committee for Scientific Study of Air Defense's research was far ahead of anything developed by American scientists.
The Committee stored all of their top-secret research, along with the prototype magnetron, in an unremarkable black metal box no larger than a suitcase. Once the Luftwaffe began bombing Britain, in 1940, they made plans to smuggle the precious box safely to America.  
***
LISTEN, HOLLYWOOD: Michael Innes's FROM LONDON FAR | P.G. Wodehouse's LEAVE IT TO PSMITH | Peter Dickinson's CHANGES TRILOGY | Robert Heinlein's GLORY ROAD | Poul Anderson's THE HIGH CRUSADE | Edgar Rice Burroughs's TARZAN AND THE FOREIGN LEGION | G.K. Chesterton's THE NAPOLEON OF NOTTING HILL | Michael Innes's THE JOURNEYING BOY | Alfred Jarry's EXPLOITS AND OPINIONS OF DR. FAUSTROLL, PATAPHYSICIAN | André Gide's THE VATICAN CAVES [LAFCADIO'S ADVENTURES].
Also see Josh Glenn's SHOCKING BLOCKING series: It Happened One Night (1934) | The Man Who Knew Too Much (1934) | The Guv'nor (1935) | The 39 Steps (1935) | Young and Innocent (1937) | The Lady Vanishes (1938) | Mr. Smith Goes to Washington (1939) | The Big Sleep (1939) | The Little Princess (1939) | Gone With the Wind (1939) | His Girl Friday (1940) | The Diary of a Chambermaid (1946) | The Asphalt Jungle (1950) | The African Queen (1951) | A Bucket of Blood (1959) | Beach Party (1963) | For Those Who Think Young (1964) | Thunderball (1965) | Clambake (1967) | Bonnie and Clyde (1967) | Madigan (1968) | Wild in the Streets (1968) | Barbarella (1968) | Harold and Maude (1971) | The Mack (1973) | The Long Goodbye (1973) | Les Valseuses (1974) | Eraserhead (1976) | The Bad News Bears (1976) | Breaking Away (1979) | Rock'n'Roll High School (1979) | Escape from Alcatraz (1979) | Apocalypse Now (1979) | Caddyshack (1980) | Stripes (1981) | Blade Runner (1982) | Tender Mercies (1983) | Monty Python's The Meaning of Life (1983) | Repo Man (1984) | Buckaroo Banzai (1984) | Raising Arizona (1987) | RoboCop (1987) | Goodfellas (1990) | Candyman (1992) | Dazed and Confused (1993) | Pulp Fiction (1994) | The Fifth Element (1997) | Nacho Libre (2006) | District 9 (2009).
JOSH GLENN'S *BEST ADVENTURES* LISTS: BEST 250 ADVENTURES OF THE 20TH CENTURY | 100 BEST OUGHTS ADVENTURES | 100 BEST RADIUM AGE (PROTO-)SCI-FI ADVENTURES | 100 BEST TEENS ADVENTURES | 100 BEST TWENTIES ADVENTURES | 100 BEST THIRTIES ADVENTURES | 75 BEST GOLDEN AGE SCI-FI ADVENTURES | 100 BEST FORTIES ADVENTURES | 100 BEST FIFTIES ADVENTURES | 100 BEST SIXTIES ADVENTURES | 75 BEST NEW WAVE SCI FI ADVENTURES | 100 BEST SEVENTIES ADVENTURES | 100 BEST EIGHTIES ADVENTURES | 75 BEST DIAMOND AGE SCI-FI ADVENTURES | 100 BEST NINETIES ADVENTURES (in progress) | 1994 | 1995 | 1996 | 1997 | 1998 | 1999 | 2000 | 2001 | 2002 | 2003 | NOTES ON 21st-CENTURY ADVENTURES.