A IS FOR ADVENTURE (1)
By: Joshua Glenn
March 22, 2019
An irregular series of posts featuring notes towards Josh Glenn's The Adventurer's Glossary, a work in progress which — like his previous books, The Idler's Glossary and The Wage Slave's Glossary, both of which feature brilliant companion essays by Mark Kingwell — will attempt to smuggle ideology critique into what only appears to be a simple defining vocabulary or clavis. Readers, please suggest additions!
THE ADVENTURER'S GLOSSARY (NOTES): A-OK to AVENGER | BADASS to BUSHIDO | CAHOOTS to CWTCH | DAB HAND to DYNO | EAT IT to EXPLOIT | FACE to FUGAZI | GALAHAD to GUNG-HO | HACK to HURT LOCKER | ILL to IRISH | JACK to JURY-RIG | KAPUT to KNUCKLE UP | LABONZA to LOCK AND LOAD | MACGYVER to MOXIE | NAIL to NUTS | O.G. to OUTRÉ | PACKING to PUNK | QUANDARY to QUIXOTIC | RAFFISH to RURITANIA | SAFARI to SWASHBUCKLE | TAILSPIN to TWEENER | UMBRAGE to UPTAKE | VALIANT to VOYAGE | WALK THE WALK to WRANGLE | X to X MARKS THE SPOT | YIPPEE KI-YAY to YOLO | ZEALOUS to ZOOM.
*
---
A-OK to AVENGER
---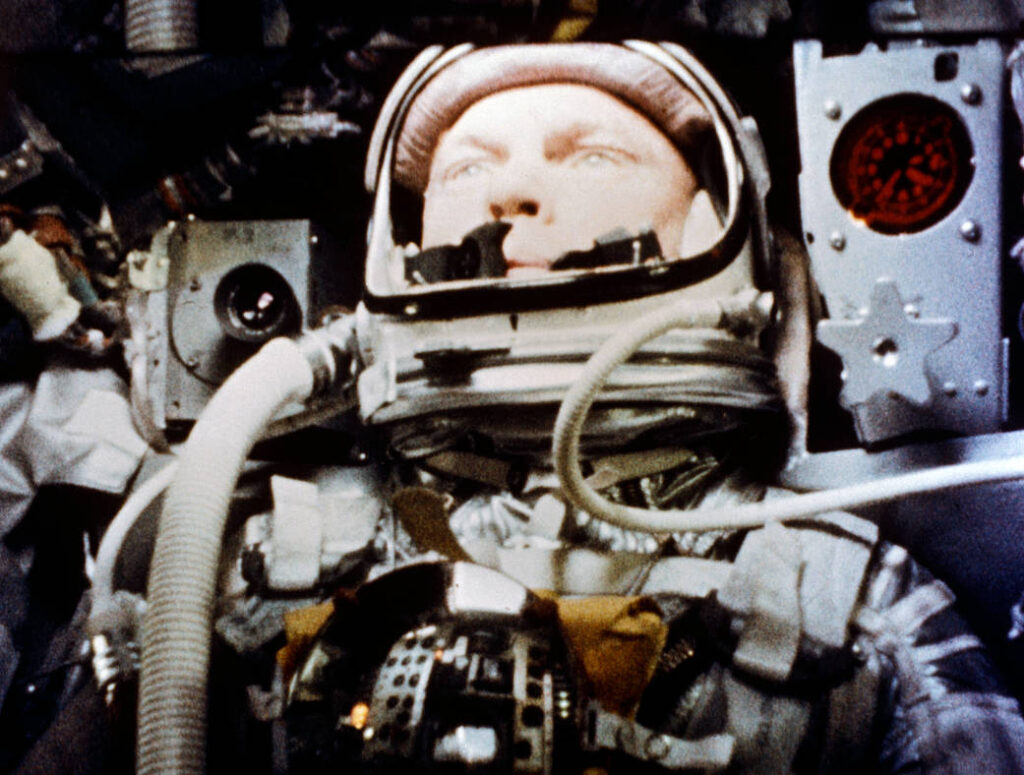 A-OK: Air Force Lt. Col. John Powers, public affairs officer for Project Mercury, which introduced America to its first astronauts, popularized this term when he borrowed it from NASA engineers — who used it during radio transmission tests, because "A" is a sharper sound than "O." Americans quickly adopted it as slang for "perfect, no worries."
ABSQUATULATE: An early 19th-century piece of macaronic Latin meaning "to depart or abscond, without saying goodbye" — i.e., to duck out of one's obligations, or flee. Often found in humorous yarns about the American West. Also: absquatulize.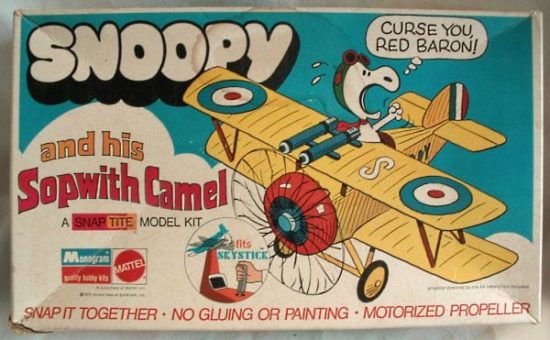 ACE: Although the term has meant "a person who excels, or represents perfection in a particular field or activity," since the 18th century, during WWI it was specifically employed to mean "a pilot or aerial gunner who has shot down many enemy aircraft." Since the Lafayette Escadrille days, five destroyed enemy aircraft has been considered the threshold for ace; thus: double ace, triple ace, etc. Generally speaking, an ace is someone who has a reputation — whether deserved or not — for doing the impossible.
ACTION: Derived from the Latin actio (act of doing), in 17th-century English the term was used to describe incidents and events of an exciting nature — from leisure activities to warfare. (In Othello, Iago uses the term to refer to combat; while in Henry IV, Part 1, Prince Hal uses it to refer to a night of drinking.) The difference between the terms action and adventure is reflected in the videogamer's distinction between action games, which emphasize hand-eye coordination and reflexes, and adventure games, which emphasize exploration and puzzle-solving.
ACTION MAN: In 1966, the British toy company Palitoy launched an action figure — a copy of Hasbro's "movable fighting man", G.I. Joe — under this moniker. (When asked about the Summer of Love, which happened when he was 10, the anti-hippie punk Sid Vicious once sneered, "I was too busy playing with my Action Man.") Today, the moniker action man is used sarcastically, i.e., to mock those who aspire to a life of action as being childish.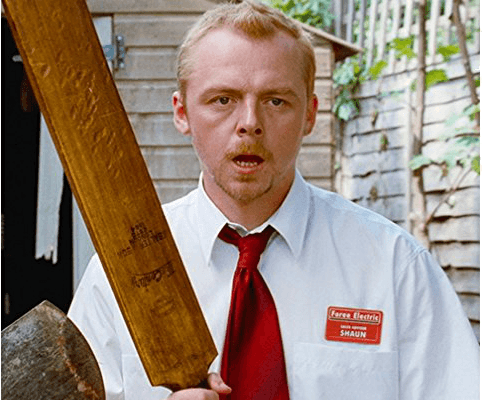 ACTION SURVIVOR: TV Tropes, an ever-evolving wiki which invites pop culture fans to identify and categorize tropes used to tell stories, deploys this term to describe non-heroic characters who have greatness thrust upon 'em. The Action Survivor is an everyman — the titular character of Shaun of the Dead, say — who relies on their wits.
ADVENTURE: Unlike action, which describes incidents that are merely dramatic and exciting, this crucial term means: "A perilous or audacious undertaking the outcome of which is unknown." Chance and risk, that is to say, are key aspects of any course of action that deserves to be called an adventure. The term is derived from the Latin advenire (arrive), which in Old French took the sense of "to happen, befall unexpectedly." In 17th-century English usage, the phrase at adventure means "randomly." True adventure is a test not only of your mettle, but your luck, your fortune — which is out of your hands!
AGGRO: As an adjective, popular among punks and surfers from Los Angeles to Melbourne since the early 1970s or so, this slang term is shorthand for "aggressive, angry, hardcore." (The root term aggressive, unlike, say, bold, suggests "menacing, pushy.") Used as a noun, aggro is loud, intimidating behavior that threatens violence. In videogaming jargon, managing aggro involves keeping aggressive NPCs (computer-controlled characters) from overwhelming the player or party.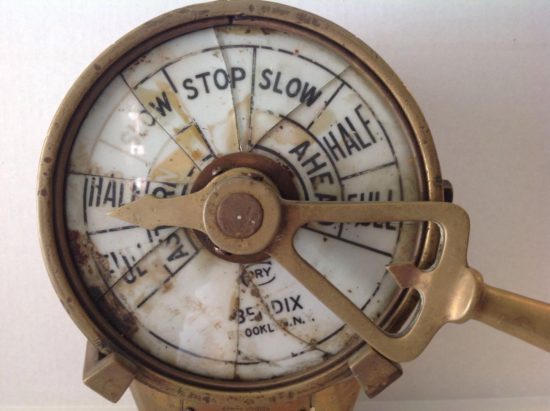 ALL AHEAD BENDIX: When ship's pilots, traditionally, pushed the handle of the engine order telegraph as far forward as it would go, thus signaling to the engine room to power the vessel at maximum speed, the telegraph's pointer would end up near the device's manufacturer's name: Bendix. The phrase came to mean "emergency speed."
AMAZON: In myth, the Amazons were a nation of all-female warriors whose battles (Amazonomachiai) with Greeks were a popular subject in ancient Greek and Roman art. Alas, the notion that the term is Greek for "lacking a breast" (a-mastos), because Amazonian archers supposedly lopped off their pesky dugs, is mere folk etymology. PS: See Josh Glenn's Amazonian fanfic story, "The Lawless One."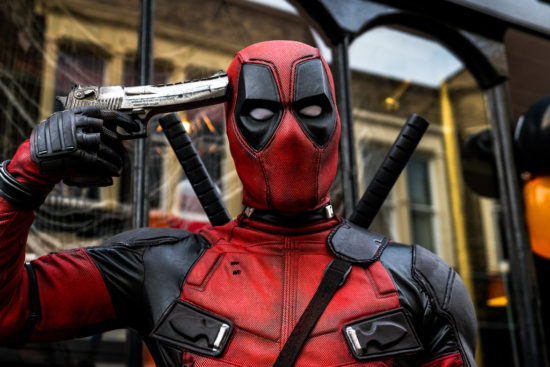 ANTIHERO: During the 19th century, the antihero — a fictional character who lacks heroic qualities such as idealism, morality, or even courage, but who ends up doing the right thing, even if not necessarily for the right reason — emerged as a foil to the traditional hero archetype. In fact, the hero of every great adventure story since Sir Walter Scott's Waverley (1814) is in some measure antiheroic. As Northrop Frye suggests in Anatomy of Criticism, this shift demonstrates the triumph of the ironic mode.
APEX, HITTING THE: Motorcycle racing jargon meaning "making the largest-diameter turning radius possible, in order to minimize lateral g's, thus allowing for greater speed." The idea is to make the curving racetrack into as straight of a line as possible. Crazy!
APLOMB: Literally, "perpendicularity"; as a metaphor, it means "assurance, confidence, self-control" — i.e., retaining one's poise no matter what the circumstances. Coined in 1806 by the French ballet master Jean-Étienne Despréaux, to refer to the dynamic balancing crucial to all well-executed ballet positions and movement. Despréaux's reference was the carpenter's technical term à plomb, "according to the plummet," i.e., the lead weight that is attached to a line and used to determine vertical alignment.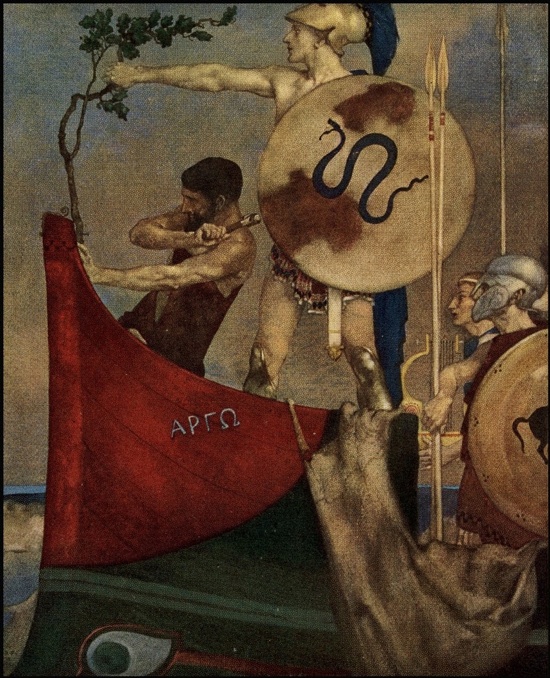 ARGONAUT: One of the adventurers who accompanied Jason in the Argo in his quest of the Golden Fleece; generally speaking, an intrepid member of a dissensual crew of misfit heroes. A non-bowdlerized reading of Greek myth suggests that Jason's troupe is the paradigm for any temporary, quarrelsome gathering of talented specialists — from the Beatles to the Yippies, from Dada to Black Mountain College — aiming to succeed in a mission impossible. Such groupings never last, but while they do, they're amazing.
ARTFUL DODGER: This fictional pickpocket from Dickens's Oliver Twist is such a well-drawn character that his name today evokes any crafty character on the run — whether innocent or guilty — who deftly evades pursuers and goes to earth, only to pop up again triumphantly. Robert Louis Stevenson's Kidnapped, John Buchan's The Thirty-Nine Steps, and Geoffrey Household's Rogue Male provide classic examples.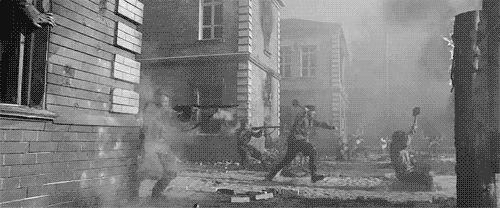 ASS, HAUL: Early 20th-century military slang — the mind boggles at how often, and with what inexhaustible and disgusting creativity, the word ass is used, in American slang — meaning "get a move on, hurry up, leave." Similarly: cut ass, shake one's ass, get one's ass in gear.
ASTUTE: An astute mind — as opposed to one that is merely sharp, say — is one that has a thorough and profound understanding of a given subject or field. There's also a sense of urban sophistication, discernment, and carefulness regarding one's self-interest, associated with the term: The Latin astus ("craft, cunning, guile"), from which this term derives, may have been borrowed from the Greek ἄστυ (town).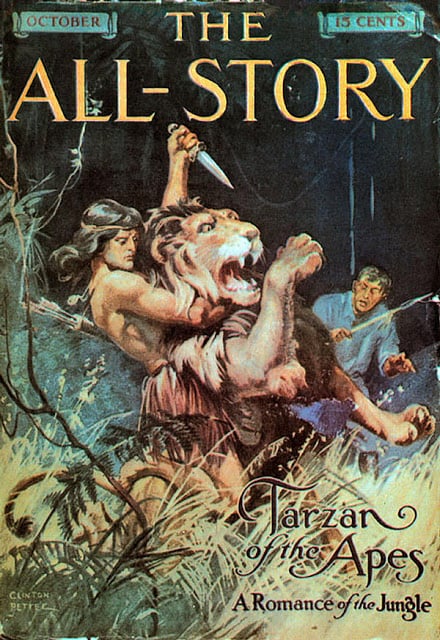 ATAVISM: In biology, the reappearance of an ancestral trait; generally speaking, a tendency to revert to something ancestral. From the Latin atavus (a great-grandfather's grandfather). Atavastic adventure fiction — Jack London's The Call of the Wild, Edgar Rice Burroughs's Tarzan stories, the first Rambo movie — makes an emotional endorsement of the savage, pagan powers of the past in defiance of the present; and it celebrates immediate physical sensations, from sleeping rough to hand-to-hand combat — denied us today.
ATTACK: An aggressive military action against a place, or enemy forces; or, in private life, an act of physical aggression against a person or property. Phrases like "attack on free speech" or "attack of the flu" really water this term down. After all, it derives, ultimately, from the Frankish word (stakka) for "stick" — which is not at all figurative.
AUDACITY: The Latin word audax ("bold, daring") gives us this term, which means "boldness to the point of recklessness, without regard for consequences." The term suggests a mode of being and doing in which one is unrestrained by the principles of decorum, morality, or common sense. It is not necessarily a compliment. See: BOLD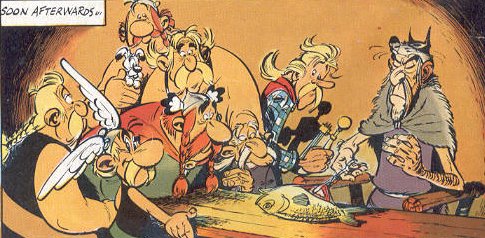 AUSPICIOUS: Of good omen, betokening success, promising. From the Latin auspices (prophetic tokens), and ultimately from auspex (avis, bird + -spex, observer), which is to say, one who observed the flight of birds, to take omens for the guidance of affairs.
AVENGER: The 18th century saw the emergence, in gothic melodrama — in which modern society's constitutional law is portrayed as too corrupt and slow to punish injustice and oppression — of the avenger. Dumas's titular Count of Monte Cristo, the prime 19th-century example of a fierce, pure authority who arises to punish evil, provided the inspiration for later fictional avengers from Zorro to Batman. Note that revenge suggests malicious retaliation, as opposed to just retribution.
***
ALSO SEE: THE IDLER'S GLOSSARY | THE WAGE SLAVE'S GLOSSARY | The Perfect Flâneur | The Sweetest Hangover | You Down with VCP? | NEW ESCAPOLOGIST Q&A | H IS FOR HOBO — excerpts from The Idler's Glossary and The Wage Slave's Glossary | WAGE SLAVERY — Josh Glenn and Mark Kingwell discuss | IDLENESS — Josh Glenn and Mark Kingwell discuss | IDLER Q&A WITH THE PROGRESSIVE | IDLE IDOL: HENRY MILLER | WATCHING THE DETECTIVES | A SCENE FROM GOODFELLAS.
JOSH GLENN'S BEST ADVENTURES PROJECT: JOSH GLENN'S *BEST ADVENTURES* LISTS: BEST 250 ADVENTURES OF THE 20TH CENTURY | 100 BEST OUGHTS ADVENTURES | 100 BEST RADIUM AGE (PROTO-)SCI-FI ADVENTURES | 100 BEST TEENS ADVENTURES | 100 BEST TWENTIES ADVENTURES | 100 BEST THIRTIES ADVENTURES | 75 BEST GOLDEN AGE SCI-FI ADVENTURES | 100 BEST FORTIES ADVENTURES | 100 BEST FIFTIES ADVENTURES | 100 BEST SIXTIES ADVENTURES | 75 BEST NEW WAVE SCI FI ADVENTURES | 100 BEST SEVENTIES ADVENTURES | 100 BEST EIGHTIES ADVENTURES | 75 BEST DIAMOND AGE SCI-FI ADVENTURES | 100 BEST NINETIES ADVENTURES (in progress) | 1994 | 1995 | 1996 | 1997 | 1998 | 1999 | 2000 | 2001 | 2002 | 2003 | NOTES ON 21st-CENTURY ADVENTURES.