A IS FOR ADVENTURE (3)
By: Joshua Glenn
April 16, 2019
An irregular series of posts featuring notes towards Josh Glenn's The Adventurer's Glossary, a work in progress which — like his previous books, The Idler's Glossary and The Wage Slave's Glossary, both of which feature brilliant companion essays by Mark Kingwell — will attempt to smuggle ideology critique into what only appears to be a simple defining vocabulary or clavis. Readers, please suggest additions!
THE ADVENTURER'S GLOSSARY (NOTES): A-OK to AVENGER | BADASS to BUSHIDO | CAHOOTS to CWTCH | DAB HAND to DYNO | EAT IT to EXPLOIT | FACE to FUGAZI | GALAHAD to GUNG-HO | HACK to HURT LOCKER | ILL to IRISH | JACK to JURY-RIG | KAPUT to KNUCKLE UP | LABONZA to LOCK AND LOAD | MACGYVER to MOXIE | NAIL to NUTS | O.G. to OUTRÉ | PACKING to PUNK | QUANDARY to QUIXOTIC | RAFFISH to RURITANIA | SAFARI to SWASHBUCKLE | TAILSPIN to TWEENER | UMBRAGE to UPTAKE | VALIANT to VOYAGE | WALK THE WALK to WRANGLE | X to X MARKS THE SPOT | YIPPEE KI-YAY to YOLO | ZEALOUS to ZOOM.
*
---
CAHOOTS to CWTCH
---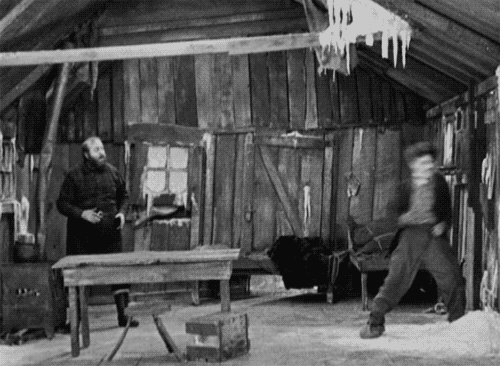 CAHOOTS: A 19th-century US slang phrase meaning "in partnership, in league," suggesting compadres going into business together. Possibly from the French cahute ("cabin"); one thinks, for example, of Charlie Chaplin as the Lone Prospector, and Mack Swain as his ravenous cabin-mate, Big Jim, in The Gold Rush (1925).
CAMARADERIE: A spirit of familiarity among teammates that goes beyond mere friendship. The French term derives from the Spanish cámara ("bedroom"), suggesting comrades who, like a close family, spend their every waking and sleeping hour together. See: ARGONAUT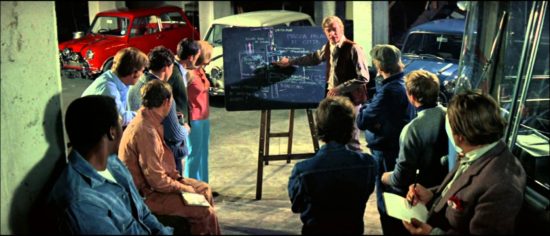 CAPER: A dodge, a racket — that is to say, an illegal or semi-illegal activity or pursuit, but approached in the spirit of good fun. This 19th-century American slang term seems to derive from the earlier British use of the same term to mean "trick," "swindle," "hoax." High-spirited con artists and burglars were said to be on the lookout for a proper caper. A caper story is a subgenre of crime fiction devoted to particularly bold, clever thefts and swindles; a caper film or heist film is the Hollywood equivalent.
CARPE DIEM: "Carpe diem," advises the Roman poet Horace, in his Odes (23 BC), "quam minimum credula postero." "Seize the day, put very little trust in tomorrow." Although his motto is often misunderstood as an exhortation to hedonistic behavior, Horace was a follower of Epicurus — who claimed that happiness in its highest form is a result of living modestly, and limiting one's desires. Take action for the future today, is the point; your future self will thank you!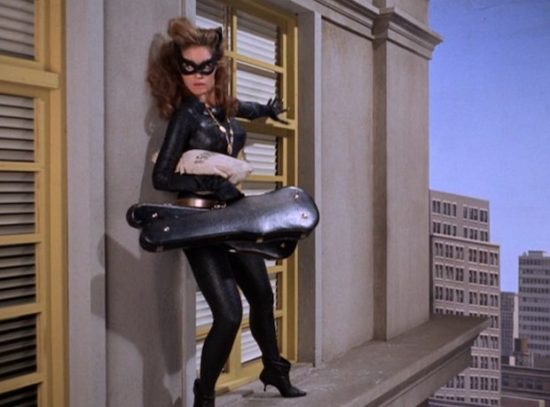 CATTING: Underworld slang, from the 1920s, which means "prowling about, scouting an area." By midcentury, the term had evolved to mean "stay away from home all night," or tomcatting. To walk catfoot is to move stealthily. The term cat burglar — a burglar who enters by extraordinary feats of climbing — dates back to the first decade of the 20th century.
CAVALIER: As a noun, the 16th-century term describes a "gallant military officer, or a gentleman of the class of such officers." It was borrowed from the French word for "mounted soldier," and derives from the Latin caballus (horse). Cavaliers cultivated the art of intimidating opponents by remaining unimpressed by danger; this is where we get the adjective cavalier, meaning "high-spirited, disdainful, offhand." See: CHIVALRY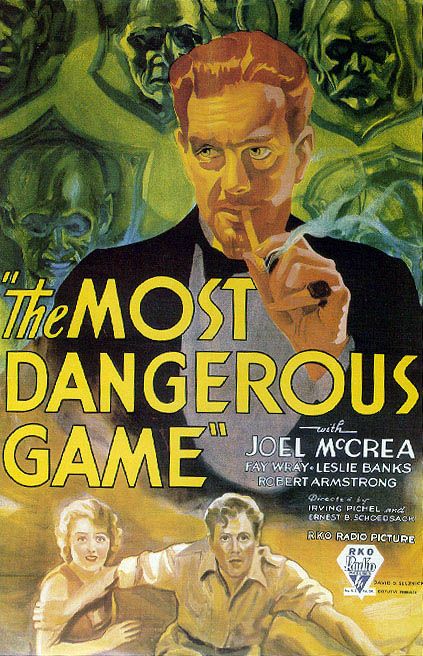 CHALLENGE SEEKER: A character type in adventure stories who, according to the TV Tropes wiki, aims to constantly hone their skills by tackling challenges that push their abilities to the limit. "There is no greater bore than perfection," says Zaroff, the big-game hunter turned man-hunter (and ultimate example of this trope), in Richard Connell's iconic 1924 story "The Most Dangerous Game."
CHANCE: Fortuity, accident, the unforeseen falling-out of events — chance (ultimately from the Latin cadentia, falling) is the crucial ingredient of any adventure. If everything goes perfectly according to plan, if there are no accidents, then your so-called adventure is, in fact, merely an excursion, a jaunt. The chancer adapts to whatever new situation may arrive or evolve; she takes risks, seizes opportunities. See: ADVENTURE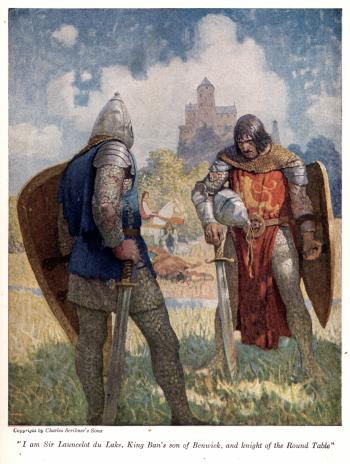 CHIVALRY: A historical term for medieval men-at-arms; as with cavalier, the term derives from the Latin for "horse." It came to mean "knightly skill, military art," and eventually, "the disinterested bravery, honor, and courtesy attributed to the ideal knight." The chivalrous modus vivendi has remained an important trope in adventure fiction from, say, Geoffrey of Monmouth's Historia Regum Britanniae, which introduced King Arthur, through, say, Raymond Chandler's The Big Sleep (1939). Note that the protagonist of Miguel de Cervantes' The Ingenious Gentleman Sir Quixote of La Mancha (1605–1615) has read so many chivalric romances that he loses his sanity.
CLOCK, CLEAN ONE'S: Before Marie Kondo hipped us to the life-changing magic of tidying up, Americans had coined many violent cleaning-related expressions — e.g., clean house, clean one's clock, clean one's plow, take one to the cleaners — which, collectively, suggest that getting your ass kicked can provide you with a much-needed fresh perspective.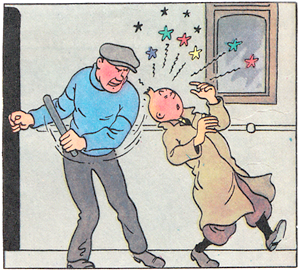 COLDCOCK: To render unconscious, to knock senseless, as with a sudden blow to the head. In early 20th-century slang usage, coldcocking was usually understood to involve a blackjack, cosh, or sap — i.e., striking from behind, for felonious purposes.
CONSTITUTION: One's constitution — the term derives from the Latin constituere (set up, establish) — is a measure of one's physical or mental healthiness, stamina, vitality. In Dungeons & Dragons, a character's constitution modifier affects his or her ability to survive injury, resist poison… and concentrate on spell-casting in the midst of battle.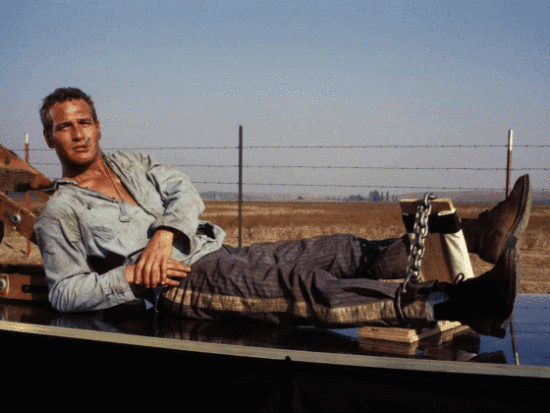 COOL: A multivalent slang term, dating back to the 17th century, which over the years since then has come to mean everything from "shameless" to "unenthusiastic" to "fashionable." In the context of adventure, though, cool means "imperturbable." To play it cool, or keep your cool, is to remain composed in a crisis. A cool hand — the 19th-century slang term was re-popularized, in 1967, by the prison-escape movie Cool Hand Luke — is a shrewd individual who analyzes crisis situations dispassionately.
COPE: The term derives from the French couper, "strike." Originally, to cope meant to "meet in the shock of battle or tournament, to come to blows with, to prove oneself a match for." Figuratively, it now means "deal effectively with something difficult." Couper also means "cut," which suggests that coping can sometimes be a question of finding an approach to the problem that renders the perceived constraints of the problem moot — that is, as in the legend of the Gordian Knot associated with Alexander the Great.
CORRECT, COME: In African American vernacular, to come correct means "behave appropriately, do something in the proper way." In hip hop lyrics, it means "be ready to spring into action during a confrontation or violent situation." For example, in 2 Live Crew's "Check It Out Y'all" (1986), we're warned: "So ya better come hard and come correct."
COURAGE: That quality of spirit which shows itself in facing extreme danger and difficulty without retreating. The 14th-century term, which derives from the Vulgar Latin coraticum (heart), implies not only bravery and a dauntless spirit but the ability to endure in times of adversity. Contrasting courage with bravery, Mark Twain opined: "Courage is resistance to fear, mastery of fear, not absence of fear." See: BRAVERY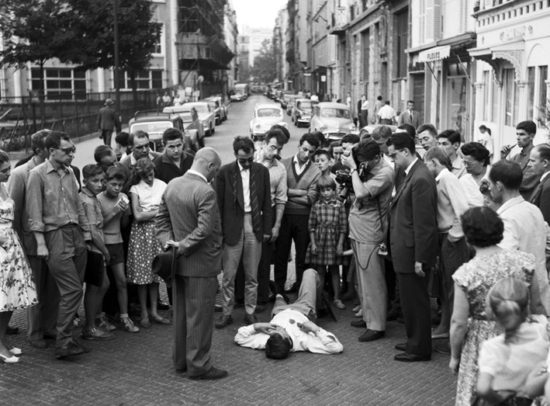 COURT IN THE STREET, HOLD: 1960s American gangster slang meaning "engage in a gun battle to the death, rather than be sent to prison." This phrase continues to show up in hip hop, for example in Jay-Z's "People's Court" (2000): "Fuck the judge, fuck the jury, when you're warring with me /It's People's Court, we hold court in the street."
COWBOY: In the 1920s, this Old West moniker for a man who tends free-range cattle began to be used figuratively, to mean "a person who engages in reckless behavior." In American adventure fiction, the frontier is where habitus — the objectification of social structure at the level of individual subjectivity — breaks down. For better or worse, then, the cowboy is an emblem of the unorthodox, if morally gross free spirit or maverick.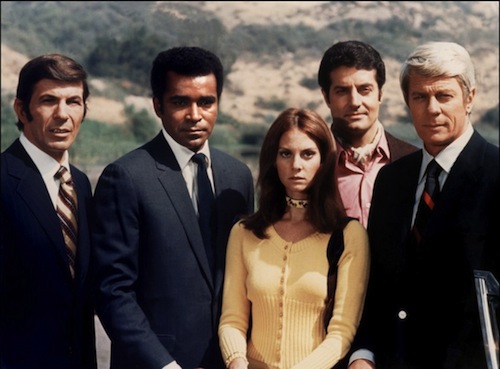 CRACKERJACK: A particularly entertaining sub-genre of adventure fiction concerns crackerjack squads — a band of aces, exceptionally skillful individuals, each expert in a different ability. The 19th-century slang term means "of marked excellence, first-rate."
CRAFTY: Skilful, dexterous, ingenious. But this 10th-century term has also come to mean "sly, tricky, skilful in carrying out underhand schemes"; and it derives ultimately from the Norse kröptugr (strong). So crafty contains just about every aspect of adventure!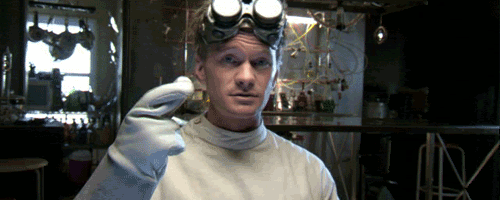 CROSS, ON THE: Illegal or dishonest way of doing something, in 19th-century slang — as opposed to doing it on the square. (Crossing one's forefingers, by the way, was a wordless way of expressing one's underhanded proclivities to one's fellow reprobates.) The Freemasons' catchphrase "We meet upon the level and we part upon the square," which makes symbolic reference to builders' tools, is a whole other ball of wax.
CWTCH: A cubby-hole, especially used as a hiding place. The term — pronounced kutsch — was borrowed from Welsh in the 19th century, and is most frequently used to describe a cupboard under the stairs. In the 1990s, it became a slang term for "cuddle."
***
ALSO SEE: THE IDLER'S GLOSSARY | THE WAGE SLAVE'S GLOSSARY | The Perfect Flâneur | The Sweetest Hangover | You Down with VCP? | NEW ESCAPOLOGIST Q&A | H IS FOR HOBO — excerpts from The Idler's Glossary and The Wage Slave's Glossary | WAGE SLAVERY — Josh Glenn and Mark Kingwell discuss | IDLENESS — Josh Glenn and Mark Kingwell discuss | IDLER Q&A WITH THE PROGRESSIVE | IDLE IDOL: HENRY MILLER | WATCHING THE DETECTIVES | A SCENE FROM GOODFELLAS.
JOSH GLENN'S BEST ADVENTURES PROJECT: JOSH GLENN'S *BEST ADVENTURES* LISTS: BEST 250 ADVENTURES OF THE 20TH CENTURY | 100 BEST OUGHTS ADVENTURES | 100 BEST RADIUM AGE (PROTO-)SCI-FI ADVENTURES | 100 BEST TEENS ADVENTURES | 100 BEST TWENTIES ADVENTURES | 100 BEST THIRTIES ADVENTURES | 75 BEST GOLDEN AGE SCI-FI ADVENTURES | 100 BEST FORTIES ADVENTURES | 100 BEST FIFTIES ADVENTURES | 100 BEST SIXTIES ADVENTURES | 75 BEST NEW WAVE SCI FI ADVENTURES | 100 BEST SEVENTIES ADVENTURES | 100 BEST EIGHTIES ADVENTURES | 75 BEST DIAMOND AGE SCI-FI ADVENTURES | 100 BEST NINETIES ADVENTURES (in progress) | 1994 | 1995 | 1996 | 1997 | 1998 | 1999 | 2000 | 2001 | 2002 | 2003 | NOTES ON 21st-CENTURY ADVENTURES.