A IS FOR ADVENTURE (10)
By: Joshua Glenn
July 18, 2019
An irregular series of posts featuring notes towards Josh Glenn's The Adventurer's Glossary, a work in progress which — like his previous books, The Idler's Glossary and The Wage Slave's Glossary, both of which feature brilliant companion essays by Mark Kingwell — will attempt to smuggle ideology critique into what only appears to be a simple defining vocabulary or clavis. Readers, please suggest additions!
THE ADVENTURER'S GLOSSARY (NOTES): A-OK to AVENGER | BADASS to BUSHIDO | CAHOOTS to CWTCH | DAB HAND to DYNO | EAT IT to EXPLOIT | FACE to FUGAZI | GALAHAD to GUNG-HO | HACK to HURT LOCKER | ILL to IRISH | JACK to JURY-RIG | KAPUT to KNUCKLE UP | LABONZA to LOCK AND LOAD | MACGYVER to MOXIE | NAIL to NUTS | O.G. to OUTRÉ | PACKING to PUNK | QUANDARY to QUIXOTIC | RAFFISH to RURITANIA | SAFARI to SWASHBUCKLE | TAILSPIN to TWEENER | UMBRAGE to UPTAKE | VALIANT to VOYAGE | WALK THE WALK to WRANGLE | X to X MARKS THE SPOT | YIPPEE KI-YAY to YOLO | ZEALOUS to ZOOM.
*
---
JACK to JURY-RIG
---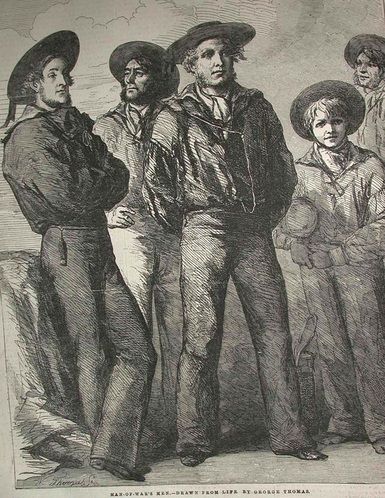 JACK: Jack, a diminutive form of the male given name John, has been used since the 18th century as a slang term for first seamen (Jack Tar) and hobos, then lumberers (lumberjacks); as a pejorative term for low-bred or ill-mannered louts (e.g., Jack the Ripper); as a name used in familiar address to a man whose real name is unknown (cf. the origin of the term hijack); and — in reference to the low-ranking face card, especially as it features in the English tavern trick-taking card game All Fours (or High-Low-Jack) — as a synonym for "commotion, disturbance," as in the phrase tear up jack.
JAUNT: An excursion, a trip, or journey, especially one taken for pleasure. The 16th-century term is of obscure origin; perhaps it's related to the Scottish dialect term jaunder (idle, rambling talk), or else to the term jaunty (displaying well-bred sprightliness), an anglicized version of the French gentil (well-bred). Alfred Bester's The Stars My Destination (1957) introduced jaunt as sci-fi slang meaning "teleportation."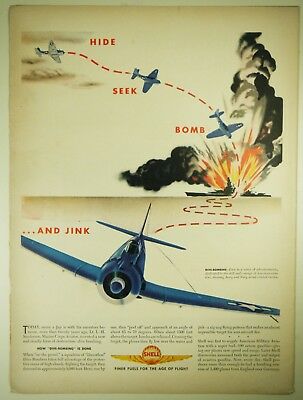 JINK: Dodge, elude; make a sharp evasive maneuver. This 18th-century Scottish term is apparently onomatapoetic — that is, its very sound expresses the idea of nimble motion. Though first used to describe the tricky maneuvers of a wild boar at bay, the term caught on among rugby players in the early 20th century, and among WWII-era military pilots. To give the jink is to give the slip; to jink in is to make a sudden indirect or clandestine dart in; to jink one's way is to advance by jinks.
JOHN: In the videogaming community, a john is an excuse — made by a losing player — that is unrelated to his or her game skills. Common excuses involve the screen (size, placement), controller (button function, sticky), input lag, and real-world distractions.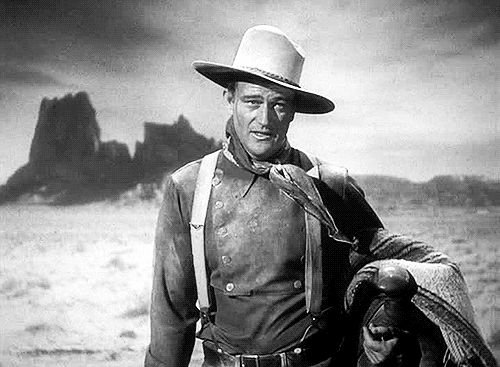 JOHN WAYNE: A man who takes daring or reckless, often self-consciously heroic action — often used derisively. The term, which references the US film star famous for his portrayal of tough cowboys and military men, can also be used as a verb, as in this line from Wambaugh's 1972 street-cop novel Blue Knight: "Nothing I like better than John Wayne-ing a goddamn door." In military jargon, a John Wayne is a can opener; a John Wayne cookie is an inedible biscuit; and a John Wayne rifle is a .45 caliber pistol.
JOIE DE VIVRE: A French phrase used in English to express a cheerful enjoyment of life, an exultation of spirit. Zola's La joie de vivre (1883–84) helped transform the term into a secular religion — a way of life valuing nothing more highly than enthusiasm, energy, and spontaneity.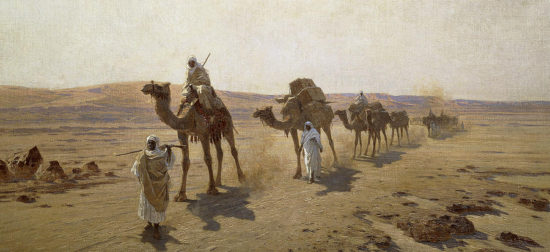 JOURNEY: A continued course of traveling to some distant point. The term is from the French journée (day's travel, day's work); in medieval times, a journey was an ordinary day's travel — usually estimated at 20 miles. Use of the term journey implies that one's traveling is over land, while a voyage is travel over water, or through the air or space.
JUKE: A 16th-century Scottish dialect term meaning "duck, dodge, take evasive action" — cf. the later term jink. In 19th-century slang, to juke someone is to trick or victimize them. The African American use of the term juke to mean "jab or stab" derives not from Scottish but from Afro-Caribbean dialect.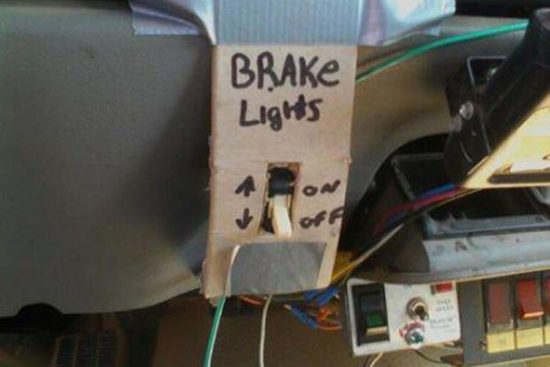 JURY-RIG: To make an improvised rigging or assembly from whatever is available, in 18th-century nautical argot. More generally, the term means "create a makeshift, ad hoc solution from resources at hand."
***
ALSO SEE: THE IDLER'S GLOSSARY | THE WAGE SLAVE'S GLOSSARY | The Perfect Flâneur | The Sweetest Hangover | You Down with VCP? | NEW ESCAPOLOGIST Q&A | H IS FOR HOBO — excerpts from The Idler's Glossary and The Wage Slave's Glossary | WAGE SLAVERY — Josh Glenn and Mark Kingwell discuss | IDLENESS — Josh Glenn and Mark Kingwell discuss | IDLER Q&A WITH THE PROGRESSIVE | IDLE IDOL: HENRY MILLER | WATCHING THE DETECTIVES | A SCENE FROM GOODFELLAS.
JOSH GLENN'S BEST ADVENTURES PROJECT: JOSH GLENN'S *BEST ADVENTURES* LISTS: BEST 250 ADVENTURES OF THE 20TH CENTURY | 100 BEST OUGHTS ADVENTURES | 100 BEST RADIUM AGE (PROTO-)SCI-FI ADVENTURES | 100 BEST TEENS ADVENTURES | 100 BEST TWENTIES ADVENTURES | 100 BEST THIRTIES ADVENTURES | 75 BEST GOLDEN AGE SCI-FI ADVENTURES | 100 BEST FORTIES ADVENTURES | 100 BEST FIFTIES ADVENTURES | 100 BEST SIXTIES ADVENTURES | 75 BEST NEW WAVE SCI FI ADVENTURES | 100 BEST SEVENTIES ADVENTURES | 100 BEST EIGHTIES ADVENTURES | 75 BEST DIAMOND AGE SCI-FI ADVENTURES | 100 BEST NINETIES ADVENTURES (in progress) | 1994 | 1995 | 1996 | 1997 | 1998 | 1999 | 2000 | 2001 | 2002 | 2003 | NOTES ON 21st-CENTURY ADVENTURES.