A IS FOR ADVENTURE (7)
By: Joshua Glenn
June 13, 2019
An irregular series of posts featuring notes towards Josh Glenn's The Adventurer's Glossary, a work in progress which — like his previous books, The Idler's Glossary and The Wage Slave's Glossary, both of which feature brilliant companion essays by Mark Kingwell — will attempt to smuggle ideology critique into what only appears to be a simple defining vocabulary or clavis. Readers, please suggest additions!
THE ADVENTURER'S GLOSSARY (NOTES): A-OK to AVENGER | BADASS to BUSHIDO | CAHOOTS to CWTCH | DAB HAND to DYNO | EAT IT to EXPLOIT | FACE to FUGAZI | GALAHAD to GUNG-HO | HACK to HURT LOCKER | ILL to IRISH | JACK to JURY-RIG | KAPUT to KNUCKLE UP | LABONZA to LOCK AND LOAD | MACGYVER to MOXIE | NAIL to NUTS | O.G. to OUTRÉ | PACKING to PUNK | QUANDARY to QUIXOTIC | RAFFISH to RURITANIA | SAFARI to SWASHBUCKLE | TAILSPIN to TWEENER | UMBRAGE to UPTAKE | VALIANT to VOYAGE | WALK THE WALK to WRANGLE | X to X MARKS THE SPOT | YIPPEE KI-YAY to YOLO | ZEALOUS to ZOOM.
*
---
GALAHAD to GUNG-HO
---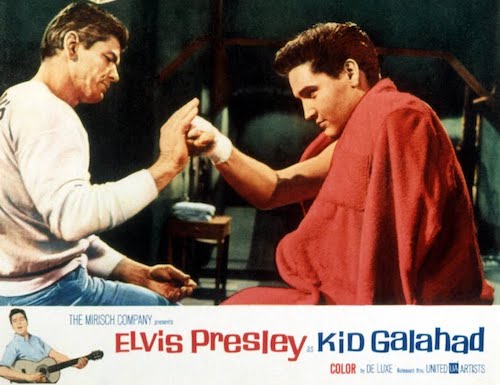 GALAHAD: A person likened to Sir Galahad — a knight of King Arthur's Round Table renowned for his gallantry and chastity — in some way. Alfred Lord Tennyson puts this boast in Galahad's mouth: "My good blade carves the casques of men,/My tough lance thrusteth sure,/My strength is as the strength of ten,/Because my heart is pure."
GALLANT: Dashing, spirited. From the Old French galer [make merry, make a show"]; thus, a gallant is not only chivalrously brave, but a gentleman who is markedly polite and attentive to the female sex, and a dandy to boot. The verb gallivant — gad about showily with persons of the other sex — seems to derive from this 15th-century term.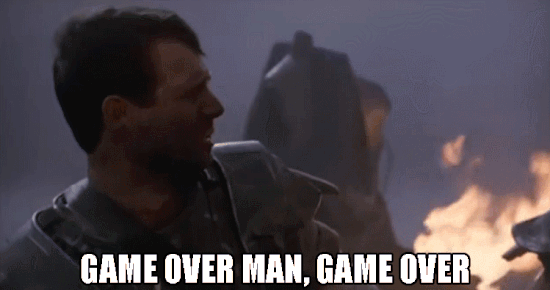 GAME OVER: A phrase, originally illuminated on electric pinball machines in the 1950s, and popularized by early videogames — contemporary videogames rarely "end" until they are completed — meaning "failure in one's objective, no more chances." When Bill Paxton's character despairingly shouts "Game over, man! Game over!" in the 1986 sci-fi movie Aliens, gamers instantly recognized Private Hudson as one of their own.
GANGBUSTERS, LIKE: Aggressively, forcefully; hence, excitingly, vigorously. The 1940s slang phrase was a reference to the machine guns, sirens, and other sound effects heard at the beginning of each episode of the radio show Gangbusters.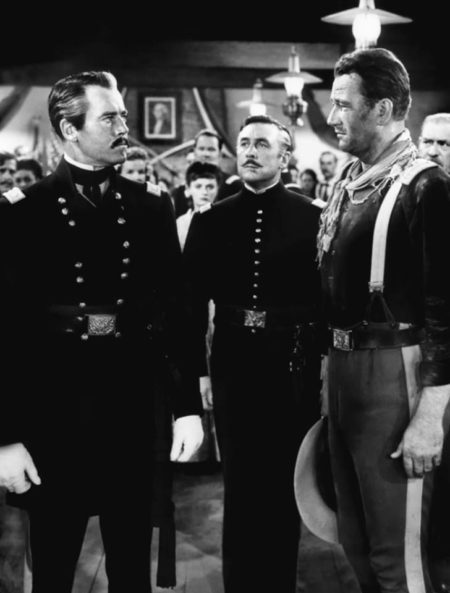 GAUNTLET, THROW DOWN ONE'S: Beginning in the 14th century, European knights began to wear gauntlets — gloves of hardened leather or metal plates. When challenging a fellow knight to a duel, one would throw down one's gauntlet; the phrase is associated particularly with the action of the King's Champion, at his coronation. The phrase running the gauntlet, a metaphorical phrase referring to a now-obsolete military punishment, evolved from the Swedish gatlopp [street run]; no gauntlets are involved.
GEAR: In ancient English, gear meant "stuff"; it was derived from an Old Norse verb meaning "make ready." (The '60s British slang term gear, meaning "stylish, wonderful," is short for the '20s colloquial phrase that's the gear, which meant "that's the stuff," i.e., that's what I wanted.) Gear came to mean, specifically, "equipment, accoutrements for a particular endeavor or mission" in the 13th century. To get into one's gear meant "to get ready for action," which evolved into the vulgar get one's ass in gear. To pack the gear, in military jargon, means "have the necessary ability, meet the requirements."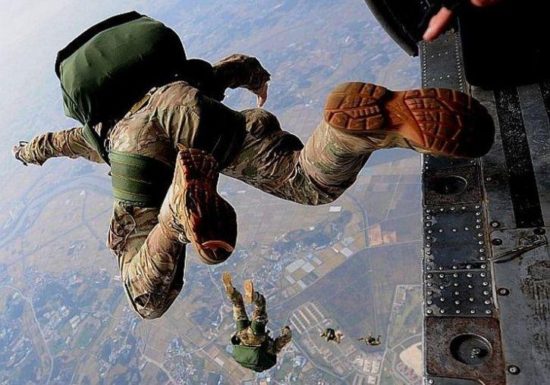 GERONIMO: As a half-facetious, half-heartfelt homage to a leap made by a character in the 1939 movie Geronimo, about the famous leader of Apache warriors, US paratroopers during WWII would shout this word during jump training. In extended use, it became a battle cry.
GET-UP: A 19th-century slang phrase meaning "energy, spirit, ambition." Also: get-up-and-git, get-up-and-go. According to a suggestive folk poem set to music by Pete Seeger in the early 1960s, "How do I know my youth is all spent?/My get-up-and-go has got up and went." But not to worry, the poem's narrator counsels: "In spite of it all, I'm able to grin/When I think of the places my get-up has been."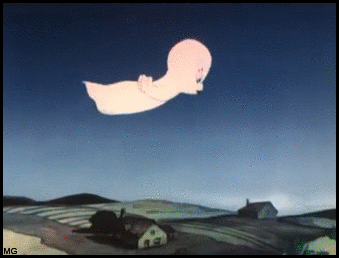 GHOST: To vanish, take off, in hip hop slang. "I'm gone, ghost. Peace. Sayonara," raps Jay-Z in 1994's "Can I Get Open." In 2001's "Make It Happen," Soulja Slim suggests that ghosts are, in fact, talented at vanishing: "Blast ya ass then get ghost like Casper." The term ghost away, which means the same thing, dates back to the 19th century.
GILLIGAN HITCH: A hastily tied, clumsy, unseamanlike knot. Perhaps this piece of early 20th-century nautical argot explains the mysterious origin — known only to producer Sherwood Schwartz— of Bob Denver's titular character's name on the 1960s TV show Gilligan's Island. The phrase itself may originally have referred to an old-time actor, Mr. Gilligan, whose characters placed others in clumsy but effective choke-holds.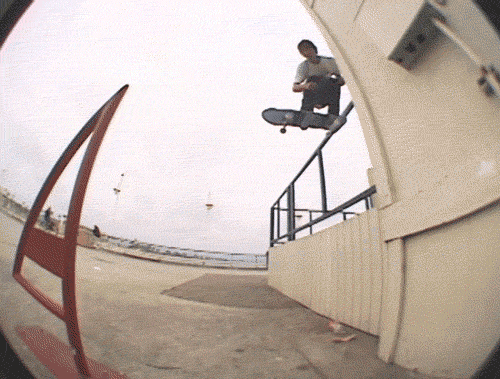 GNARLY: Challenging, touch-and-go, hairy. In the 19th century, a knotty problem was said to be gnarly — that is to say, gnarled like a rugged, knotty tree. Surfers adopted the term in the 1960s to describe dangerous, and therefore exciting waves; the term also means "awesome." The term shred the gnar — used in skateboarding, skiing, and snowboarding — describes the act of performing well in extra-treacherous conditions.
GO HARD: To make a great effort, especially with violence. In the 1958 Elvis movie King Creole, when Danny Fisher — Elvis's favorite role — fights off three hoodlums, their leader, played by Vic Morrow, admiringly says, "You go hard!" The phrase survives in hip hop culture, for example in Phife Dawg's 2000 song "Lemme Find Out": "Goin' hard to the extreme, why would you go half-assed?" Also: go hard or go home.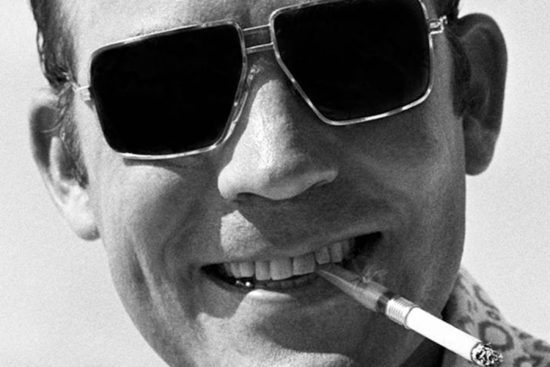 GONZO: Wild, aggressive, eccentric. The term was popularized by journalist and author Hunter S. Thompson in his semi-autobiographical 1971 novel Fear and Loathing in Las Vegas — though the South Boston Irish slang term was first applied to Thompson's energetic first-person participatory writing style by Bill Cardoso of The Boston Globe.
GOODS, THE: Exactly what is required. To deliver the goods, in 19th-century slang, is to do whatever is necessary, come up to expectation. The goods also means "facts or truth, of a damaging or incriminating nature"; the straight goods is the truth.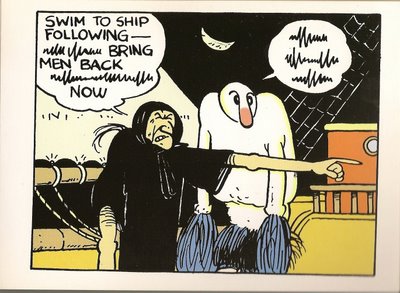 GOON: Originally, this nonce term — coined in 1921 by a journalist for Harper's Magazine — meant "an unimaginative person, stolid person; middlebrow." However, thanks to the dull-witted, muscular character Alice the Goon, who appeared in E.C. Segar's popular comic strip Thimble Theater, featuring Popeye, in 1931, the term evolved to mean "big, muscular fellow," and "a ruffian hired to do violence, a thug."
GOSU: In videogaming argot, a highly skilled player. The Korean term, which originally was used in the context of martial arts and the game Go, means "exceptional" — and derives from the Mandarin gao shou [high hand]. The term was adopted by non-Korean gamers because of a large South Korean presence in online gaming communities.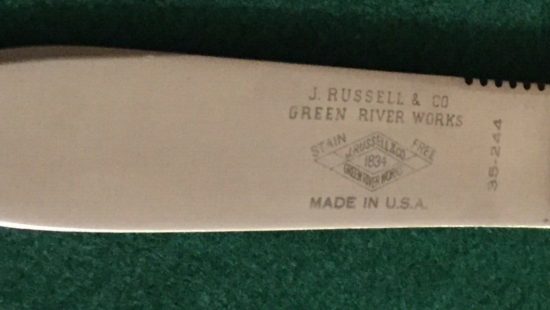 GREEN RIVER, UP TO THE: In the mid-19th century, fur-trapping mountain men admired the hunting knives manufactured in Greenfield, Massachusetts, in a factory on the Green River. The phrase up to the Green River meant "up to the hilt" — i.e., literally, to the point where the knife's manufacturer's name was stamped — which is to say, "to the maximum extent." To send someone up Green River, meanwhile, was to kill them.
GREENHORN: A raw recruit, in 17th-century military argot; hence, a novice in any profession or undertaking, a tenderfoot. In the 18th century, the term evolved to mean "a country bumpkin recently arrived in the city" or "a recently arrived immigrant."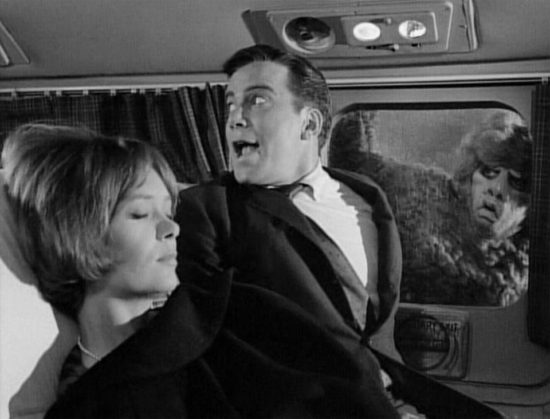 GREMLIN: In WWII-era British slang, a gremlin was a creature humorously postulated as the cause of otherwise unaccountable problems, especially engine trouble, midflight. (The term may be a composite of goblin and Fremlin — that is to say, a goblin who has emerged from a bottle of Fremlin-brand beer.) Roald Dahl, an RAF fighter ace, would first find success with his 1943 children's book The Gremlins. And who can ever forget William Shatner's encounter with a gremlin in a 1963 episode of The Twilight Zone?
GRIT: Competitive or combative spirit, tenacity, strength of character. In its original, early 19th-century usage, the term was part of the phrase clear grit — as in, "a chap who was clear grit for a tussle, any time" — which meant, "the genuine article." To grit out is to endure through toughness of character; to be gritty is to be tenacious. In hip hop slang, gritty means "down and dirty" — as in the Wu-Tang Clan's 1997 song "Bells of War," which urges, "If we go there we go gritty/and spread fear through this rap city."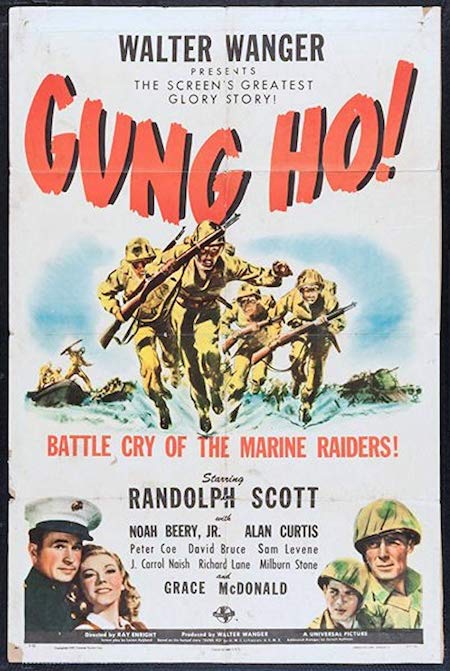 GUNG-HO: In 1942, the US Marine Corps' Second Raider Battalion adopted the motto Gung Ho, a corruption of a Mandarin phrase [gōnghé] misunderstood to mean "Work together." The adjective gung-ho was supposed to mean "exemplifying the qualities of teamwork, courage, and wholehearted dedication"; however, cynical military types instead began using it to mean "ultra-zealous, overly enthusiastic." Also: gungy.
***
ALSO SEE: THE IDLER'S GLOSSARY | THE WAGE SLAVE'S GLOSSARY | The Perfect Flâneur | The Sweetest Hangover | You Down with VCP? | NEW ESCAPOLOGIST Q&A | H IS FOR HOBO — excerpts from The Idler's Glossary and The Wage Slave's Glossary | WAGE SLAVERY — Josh Glenn and Mark Kingwell discuss | IDLENESS — Josh Glenn and Mark Kingwell discuss | IDLER Q&A WITH THE PROGRESSIVE | IDLE IDOL: HENRY MILLER | WATCHING THE DETECTIVES | A SCENE FROM GOODFELLAS.
JOSH GLENN'S BEST ADVENTURES PROJECT: JOSH GLENN'S *BEST ADVENTURES* LISTS: BEST 250 ADVENTURES OF THE 20TH CENTURY | 100 BEST OUGHTS ADVENTURES | 100 BEST RADIUM AGE (PROTO-)SCI-FI ADVENTURES | 100 BEST TEENS ADVENTURES | 100 BEST TWENTIES ADVENTURES | 100 BEST THIRTIES ADVENTURES | 75 BEST GOLDEN AGE SCI-FI ADVENTURES | 100 BEST FORTIES ADVENTURES | 100 BEST FIFTIES ADVENTURES | 100 BEST SIXTIES ADVENTURES | 75 BEST NEW WAVE SCI FI ADVENTURES | 100 BEST SEVENTIES ADVENTURES | 100 BEST EIGHTIES ADVENTURES | 75 BEST DIAMOND AGE SCI-FI ADVENTURES | 100 BEST NINETIES ADVENTURES (in progress) | 1994 | 1995 | 1996 | 1997 | 1998 | 1999 | 2000 | 2001 | 2002 | 2003 | NOTES ON 21st-CENTURY ADVENTURES.