A IS FOR ADVENTURE (12)
By: Joshua Glenn
August 2, 2019
An irregular series of posts featuring notes towards Josh Glenn's The Adventurer's Glossary, a work in progress which — like his previous books, The Idler's Glossary and The Wage Slave's Glossary, both of which feature brilliant companion essays by Mark Kingwell — will attempt to smuggle ideology critique into what only appears to be a simple defining vocabulary or clavis. Readers, please suggest additions!
THE ADVENTURER'S GLOSSARY (NOTES): A-OK to AVENGER | BADASS to BUSHIDO | CAHOOTS to CWTCH | DAB HAND to DYNO | EAT IT to EXPLOIT | FACE to FUGAZI | GALAHAD to GUNG-HO | HACK to HURT LOCKER | ILL to IRISH | JACK to JURY-RIG | KAPUT to KNUCKLE UP | LABONZA to LOCK AND LOAD | MACGYVER to MOXIE | NAIL to NUTS | O.G. to OUTRÉ | PACKING to PUNK | QUANDARY to QUIXOTIC | RAFFISH to RURITANIA | SAFARI to SWASHBUCKLE | TAILSPIN to TWEENER | UMBRAGE to UPTAKE | VALIANT to VOYAGE | WALK THE WALK to WRANGLE | X to X MARKS THE SPOT | YIPPEE KI-YAY to YOLO | ZEALOUS to ZOOM.
*
---
LABONZA to LOCK AND LOAD
---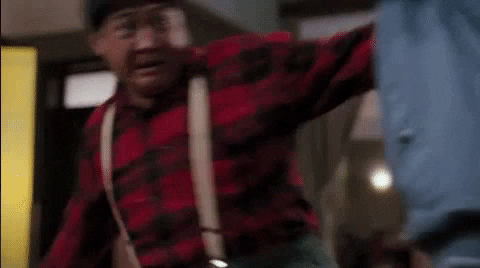 LABONZA: Boxing argot, from the early 20th century, meaning "the pit of the stomach." To punch an opponent "right in the labonza," as a character in the 1934 boxing comedy Palooka boasts, is to knock the wind out of them. The term doubtlessly derives from the Italian la pancia [the paunch, the belly].
LAM: To abscond, make an escape (from), flee. An underworld term from the 1880s, often uttered as an urgent directive to one's fellow ne'er-do-wells when the police are spotted. By the end of the century, the term had also become a noun meaning "an act of running or flight, especially a dash to escape from custody." One can do a lam, make a lam, hit the lam. To be on the lam is to be in hiding from the cops.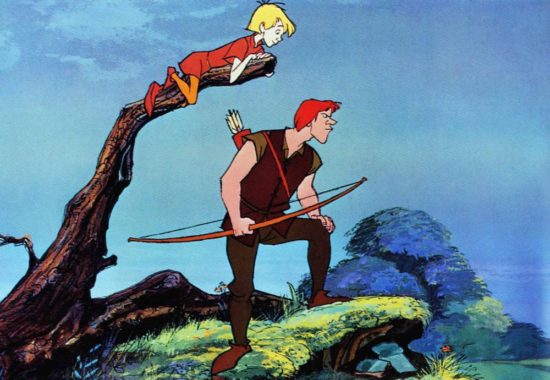 LANCER: From the 16th century through the 19th centuries, this term denoted a cavalry soldier armed with a lance. During the Napoleonic Wars, terrifyingly efficient lancers were often deployed for their shock-and-awe value; however, by the 1920s, most armies had ceased using them. Today, a lancer regiment denotes an armoured unit. The TV Tropes wiki uses the term lancer to classify the agonistic partner or friendly rival — not, that is, a helpful sidekick — of an adventure story's main character. Sir Kay, King Arthur's surly but steadfastly loyal foster brother and right-hand man, is a classic example.
LARK: A fun adventure, a spree. From the 19th-century colloqualism larking, which is to say, "riding in a frolicsome manner, riding a horse across country." It's unclear whether the term derives from the bird of the same name, or from the medieval British term lake, meaning "play, take a holiday from work."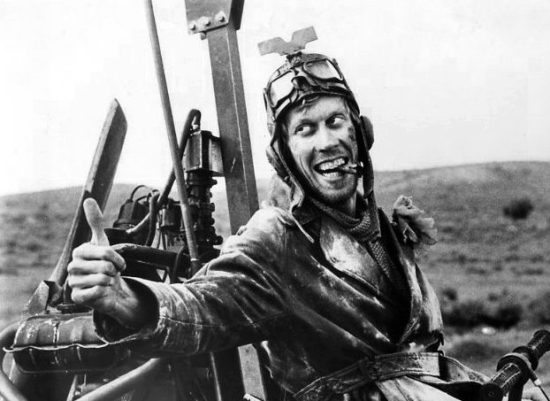 LASHUP: A jury-rigged contrivance, in 19th-century nautical argot; anything untidily put together or insecurely lashed (that is, bound or fastened with rope). By the early 20th century, the term had evolved to mean "state of affairs or undertaking, especially if difficult or unpleasant," and also "military unit."
LAY: Early 18th-century thieves' argot meaning "enterprise, undertaking," and also "scheme or plan." It could be used to distinguish between criminal specialities: fam layers shoplifted from jewelry stores, for example, while mill layers broke into houses and prad layers sliced open saddlebags. To be on the lay is to lead a life of crime.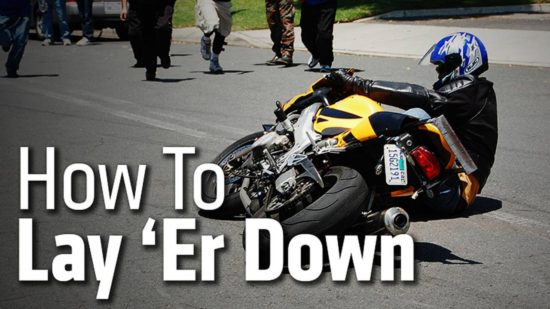 LAY IT DOWN: In biker argot, to lay it down is to purposely go into a slide, with one leg under the bike — in order to avoid a worse collision. When done accidentally, this sort of thing is called a low side.
LEAD OUT, GET THE: To get the lead out [of one's pants, shoes, feet, ass, etc.], in WWI military jargon, is to get moving, hurry up. The phrase has survived: "Shake the lead out of your butt," says a character in the 1948 novel 12 O'Clock High!, about aircrews in the United States Army's Eighth Air Force. "Come on, Homer! Get the lead out!" says Bart Simpson to his father, in a Simpsons episode.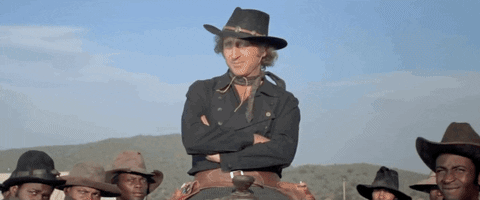 LEATHER, SLAP: To slap leather, in early 20th-century slang, is to draw a gun from its holster; also: pull leather, clear leather, scratch leather. Shoes and boxing gloves are also made of leather, too, which gives us such phrases as throw leather (deliver punches) and give the leather (kick someone who's down).
"LEAVE YOUR QUEST" TEST: A tempting opportunity, presented to fictional adventurers, to abandon their mission when the going gets tough. "She seemed to be looking inside me," the hobbit Sam recounts, after encountering the Lady Galadriel, "and asking me what I would do if she gave me the chance of flying back home to the Shire to a nice little hole with a bit of garden of my own." From Odysseus and Aeneas to Neo and Mulan, any hero worth his or her mettle always answers: No, thanks.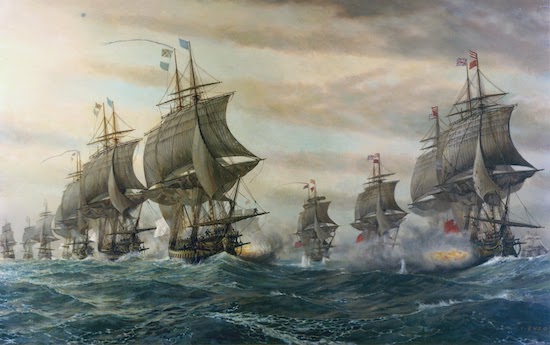 LEEWARD, TO: At a disadvantage, toward defeat or ruin. This 19th-century nautical phrase takes its meaning from the fact that a windward vessel is normally more maneuverable than a leeward one. In warfare, a square rigged warship would often try to enter battle from the windward direction; the warship to windward could choose when to engage and when to withdraw. Also, because a ship heels away from the wind, the leeward vessel in a battle at sea must expose part of her bottom to shot.
LIGHT OUT: Hurry off, clear out. Southern and Western slang, from the mid-19th century, which has now become colloquial. To light out for parts unknown was to abandon a settled life in favor of a nomadic one; as Twain's Huck Finn puts it, "When I couldn't stand it no longer, I lit out."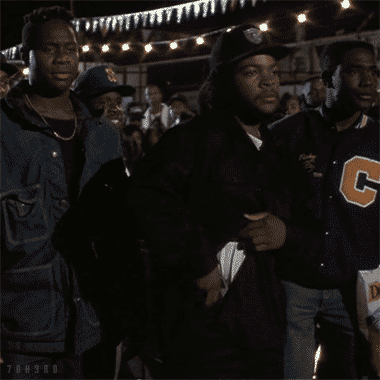 LOC'D: Violently crazy; the '80s slang term derives from loc (loco, crazy). "I'm loc'd to the fullest like a goddamn nutcase," the 1993 hip hop song "Crippin' Ain't Easy," by Bloods & Crips, helpfully elucidates. To be loc'd out or loc'd up is to assume the role or appearance of a gangster, or to get wildly violent.
LOCK AND LOAD: An imperative statement, dating to WWII, urging members of a military unit to prepare for imminent action or confrontation. The term literally means "chamber a round for firing."
***
ALSO SEE: THE IDLER'S GLOSSARY | THE WAGE SLAVE'S GLOSSARY | The Perfect Flâneur | The Sweetest Hangover | You Down with VCP? | NEW ESCAPOLOGIST Q&A | H IS FOR HOBO — excerpts from The Idler's Glossary and The Wage Slave's Glossary | WAGE SLAVERY — Josh Glenn and Mark Kingwell discuss | IDLENESS — Josh Glenn and Mark Kingwell discuss | IDLER Q&A WITH THE PROGRESSIVE | IDLE IDOL: HENRY MILLER | WATCHING THE DETECTIVES | A SCENE FROM GOODFELLAS.
JOSH GLENN'S BEST ADVENTURES PROJECT: JOSH GLENN'S *BEST ADVENTURES* LISTS: BEST 250 ADVENTURES OF THE 20TH CENTURY | 100 BEST OUGHTS ADVENTURES | 100 BEST RADIUM AGE (PROTO-)SCI-FI ADVENTURES | 100 BEST TEENS ADVENTURES | 100 BEST TWENTIES ADVENTURES | 100 BEST THIRTIES ADVENTURES | 75 BEST GOLDEN AGE SCI-FI ADVENTURES | 100 BEST FORTIES ADVENTURES | 100 BEST FIFTIES ADVENTURES | 100 BEST SIXTIES ADVENTURES | 75 BEST NEW WAVE SCI FI ADVENTURES | 100 BEST SEVENTIES ADVENTURES | 100 BEST EIGHTIES ADVENTURES | 75 BEST DIAMOND AGE SCI-FI ADVENTURES | 100 BEST NINETIES ADVENTURES (in progress) | 1994 | 1995 | 1996 | 1997 | 1998 | 1999 | 2000 | 2001 | 2002 | 2003 | NOTES ON 21st-CENTURY ADVENTURES.