A IS FOR ADVENTURE (8)
By: Joshua Glenn
June 21, 2019
An irregular series of posts featuring notes towards Josh Glenn's The Adventurer's Glossary, a work in progress which — like his previous books, The Idler's Glossary and The Wage Slave's Glossary, both of which feature brilliant companion essays by Mark Kingwell — will attempt to smuggle ideology critique into what only appears to be a simple defining vocabulary or clavis. Readers, please suggest additions!
THE ADVENTURER'S GLOSSARY (NOTES): A-OK to AVENGER | BADASS to BUSHIDO | CAHOOTS to CWTCH | DAB HAND to DYNO | EAT IT to EXPLOIT | FACE to FUGAZI | GALAHAD to GUNG-HO | HACK to HURT LOCKER | ILL to IRISH | JACK to JURY-RIG | KAPUT to KNUCKLE UP | LABONZA to LOCK AND LOAD | MACGYVER to MOXIE | NAIL to NUTS | O.G. to OUTRÉ | PACKING to PUNK | QUANDARY to QUIXOTIC | RAFFISH to RURITANIA | SAFARI to SWASHBUCKLE | TAILSPIN to TWEENER | UMBRAGE to UPTAKE | VALIANT to VOYAGE | WALK THE WALK to WRANGLE | X to X MARKS THE SPOT | YIPPEE KI-YAY to YOLO | ZEALOUS to ZOOM.
*
---
HACK to HURT LOCKER
---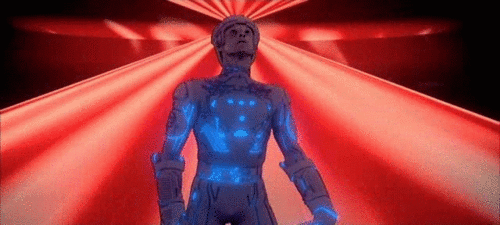 HACK: Before this slang term was appropriated, by programmers in the 1970s, to mean "compulsively study or gain unlawful access to a proprietary computer system," at midcentury it meant "accomplish successfully, cope with." (To say "I can't hack it" is to admit that some task is beyond your ability.) A particularly competent person, in 1950s military argot, was sometimes called a hacker.
HAIKYOIST: An urban explorer who doesn't merely sneak into subway tunnels and the like, but studies and documents abandoned amusement parks, construction sites, hotels, ghost towns, hospitals and schools. From the Japanese word meaning "ruin."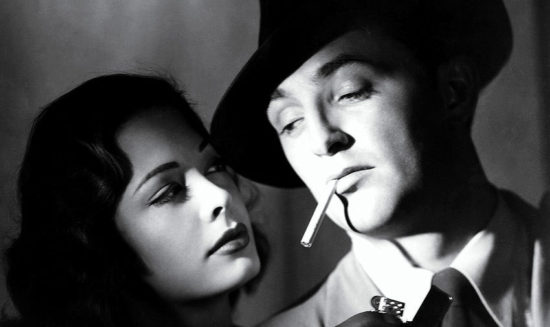 HARDBOILED: An early 20th-century slang term meaning "characterized by a lack of sentiment," which was used to describe cynical, ruthless types. After WWI, an entire generation saw themselves, as F. Scott Fitzgerald put it, as one that had "grown up to find all Gods dead, all wars fought, all faiths in man shaken." The hardboiled fiction produced by this generation — from The Maltese Falcon to Miss Lonelyhearts — tends to be gritty and fatalistic. A hard-case or hard guy is a brutal person — usually a criminal; a hard lot, hard nose, or hard ticket, however, is merely a tough, pugnacious person.
HAYAKO: Hurry, make it snappy. Vietnam War-era military argot, originating from soldiers stationed in East Asia; the term is derived from the Japanese imperative hayaku! [Fast! As soon as possible!]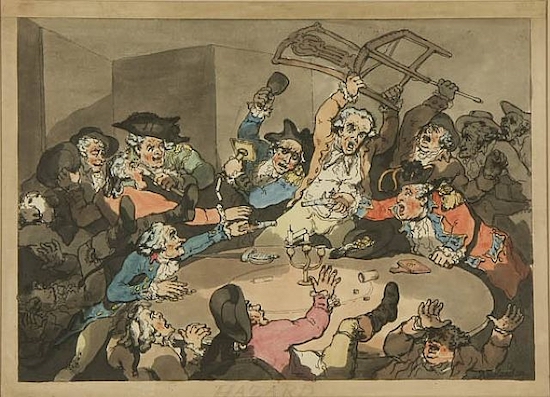 HAZARD: Chance, accident, unpredictability; hence, a risk of loss or harm, a possibility of danger. This 14th-century term was borrowed from French (asard), though it ultimately derives from an Arabic dice game pronounced az-zahr. (The gambling game, known in English as Hazard, involves two dice and a number of arbitrary rules.) To run the hazard of something is to take a risk; at all hazards means "whatever the risk."
HEAVY: A hardened or professional criminal, in 1930s underworld argot. A heavy man is an armed robber; a heavy racket is a criminal activity involving violence. In mainstream slang from the same time period, a heavy is "a person of unusual ability, influence, status."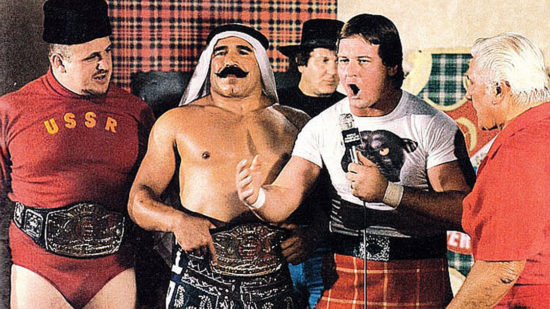 HEEL: In early 20th-century underworld argot, a heel is dishonorable, untrustworthy, despicable person. In the world of professional wrestling, since the 1970s, the term has been used to describe a wrestler — for example, "Rowdy" Roddy Piper, the Iron Sheik, Randy Savage — who, having been cast in a villainous role for a bout, employs underhand tactics and behaves in an unsportsmanlike manner.
HEELED: In the argot of the Old West, to be or go heeled is to wear a gun, to be armed. This was perhaps originally an allusion to cock-fighting; to heel a fighting cock, in 18th-century slang, is to equip it with a gaff (a sharpened metal spur) in the area of its leg where its natural spur has been removed. By extension, the term heeled also came to mean "equipped, supplied, prepared" in 19th-century slang.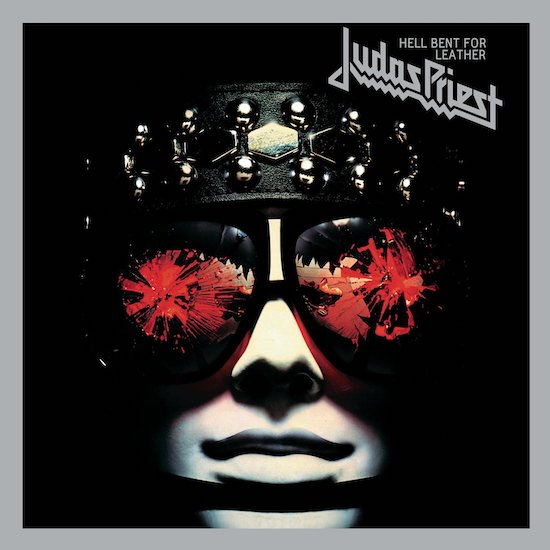 HELLBENT: Determined to achieve something at all costs. This 18th-century slang term gave us the 19th-century American colloquial phrase hellbent for leather (at full speed, all-out, recklessly). Judas Priest's 1978 song of that title warns against trying to emulate a motorcyclist to whom this description applies: "There's many who tried to prove that they're faster/But they didn't last and they died as they tried." PS: Hell on wheels is a 19th-century slang phrase meaning "savage, aggressive."
HERO: A person distinguished by the performance of courageous or noble actions, or generally admired and acclaimed for great qualities or achievements in any field. In ancient Greece, a ἥρως was a person of superhuman strength, courage, or ability — typically because they were the half-human offspring of a god or goddess. When we use the term hero today, we're not thinking about Hercules, et al., most of whom aren't attractive figures by today's standards — but instead of King Arthur and his knights, which is to say: paragons of chivalry, who do the right thing for the right reason.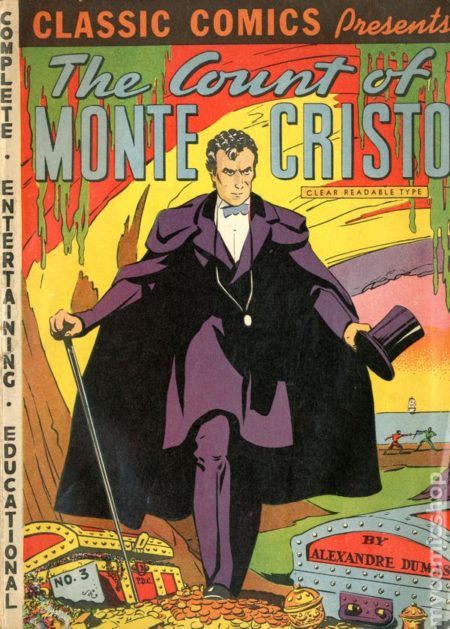 HERO, BYRONIC: A protagonist who is intelligent, arrogant, depressive, and emotionally tortured; the precursor to the so-called antihero. Byron's 1812–1818 semi-autobiographical poem Childe Harold's Pilgrimage first popularized the archetype — which has since found expression in such characters as Dantes from Dumas' The Count of Monte Cristo (1844) and Heathcliff from Emily Brontë's Wuthering Heights (1847). Not to mention J.K. Rowling's Severus Snape, from the Harry Potter series.
HERO, ROMANTIC: A romantic hero rebels against social norms, and overcomes enfeebling inhibitions, in a way that way we find not dark and troubling (as with the Byronic hero or the antihero), but inspiring; according to Northrop Frye, such a figure represents the amoral power of nature which society has wrongly excluded. Examples include: Hawkeye, in Cooper's The Last of the Mohicans (1757); the titular hero of Sabatini's Captain Blood (1922); and Charteris's Simon Templar.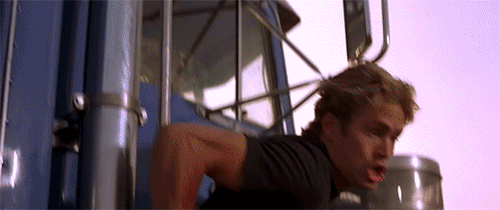 HIJACK: To commit armed robbery, to hold up. This 1920s underworld term — which may derive from the phrase "[Hands up] high, Jack!" — was first applied to traveling stick-up men, then to robbers who during Prohibition preyed upon the truckmen who carried bootleg liquor around the country, and finally (during the 1968–1979 era of frequent seizures of aircraft by criminals and terrorists) to skyjackers.
HIP, ON THE: Nearly vanquished, close to defeat. This wrestling jargon dates back to the 16th century or earlier: During the trial scene in Shakespeare's The Merchant of Venice, the anti-Semitic Gratiano trolls Shylock, who is cheated of his victory, by saying: "Now infidel, I have thee on the hip."
HOIST WITH ONE'S OWN PETARD: A petard is a 16th-century small bomb, used to make a hole in a wall. To be hoist with one's petard is literally to be blown into the air by one's own bomb; figuratively — as Shakespeare uses the phrase in Hamlet — it means to be injured or destroyed by one's own device for the ruin of others.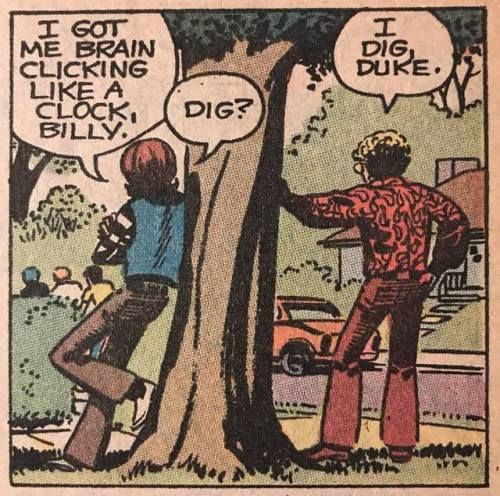 HOODLUM: A youthful street rowdy. The term originated in San Francisco in the early 1870s; its derivation remains mysterious. (Note that hood was pronounced like fool.) In the 1960s, hoodlums began instead to be called greasers. PS: The 1950s surfer slang term hodad, used to describe car-crazy, pomaded louts who hung out at the beach (see any of American International Pictures' "beach party" movies, may derive from hoodlum — or perhaps from the Greek hodophile.
HOOLIGAN: A young street rough, a member of a street gang. This quasi-Irish slang term, which first appears in London newspaper police court reports in 1898, is of uncertain origin. In the 1970s, the terms hooligan and hooliganism came to be associated with football fan violence in the United Kingdom. PS: The Coast Guard is derisively described, in Navy slang, as the Hooligan Navy.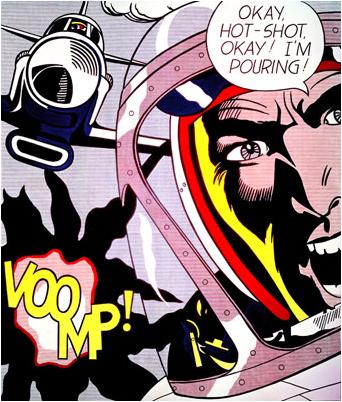 HOTSHOT: A brash, often exceptionally capable person. By midcentury, this 1930s colloquialism — which refers to a bullet or piece of shot still hot from firing — had become a derisory term, a way of putting a self-important, reckless person in their place; cf. Roy Lichtenstein's 1963 painting Okay Hot-Shot, Okay! PS: A hot rock or hot rod, in 1940s slang, is (respectively) an aggressive pilot or driver.
HUCKLEBERRY, I'M YOUR: In early 19th-century southern American slang, the phrase a huckleberry over my persimmon meant "a bit beyond my abilities," whereas I'm your huckleberry was a way of saying that one is the very person for a particular job. The homely phrase was popularized by the 1993 western movie Tombstone, in which Doc Holliday says it to Johnny Ringo.
HURT LOCKER, IN THE: In trouble or at a disadvantage. The supermarket scene in Kathryn Bigelow's 2008 action movie The Hurt Locker, about an Iraq War Explosive Ordnance Disposal team who are targeted by insurgents, quietly demonstrates how the stress of combat can leave soldiers in bad shape.
***
ALSO SEE: THE IDLER'S GLOSSARY | THE WAGE SLAVE'S GLOSSARY | The Perfect Flâneur | The Sweetest Hangover | You Down with VCP? | NEW ESCAPOLOGIST Q&A | H IS FOR HOBO — excerpts from The Idler's Glossary and The Wage Slave's Glossary | WAGE SLAVERY — Josh Glenn and Mark Kingwell discuss | IDLENESS — Josh Glenn and Mark Kingwell discuss | IDLER Q&A WITH THE PROGRESSIVE | IDLE IDOL: HENRY MILLER | WATCHING THE DETECTIVES | A SCENE FROM GOODFELLAS.
JOSH GLENN'S BEST ADVENTURES PROJECT: JOSH GLENN'S *BEST ADVENTURES* LISTS: BEST 250 ADVENTURES OF THE 20TH CENTURY | 100 BEST OUGHTS ADVENTURES | 100 BEST RADIUM AGE (PROTO-)SCI-FI ADVENTURES | 100 BEST TEENS ADVENTURES | 100 BEST TWENTIES ADVENTURES | 100 BEST THIRTIES ADVENTURES | 75 BEST GOLDEN AGE SCI-FI ADVENTURES | 100 BEST FORTIES ADVENTURES | 100 BEST FIFTIES ADVENTURES | 100 BEST SIXTIES ADVENTURES | 75 BEST NEW WAVE SCI FI ADVENTURES | 100 BEST SEVENTIES ADVENTURES | 100 BEST EIGHTIES ADVENTURES | 75 BEST DIAMOND AGE SCI-FI ADVENTURES | 100 BEST NINETIES ADVENTURES (in progress) | 1994 | 1995 | 1996 | 1997 | 1998 | 1999 | 2000 | 2001 | 2002 | 2003 | NOTES ON 21st-CENTURY ADVENTURES.