A IS FOR ADVENTURE (5)
By: Joshua Glenn
May 24, 2019
An irregular series of posts featuring notes towards Josh Glenn's The Adventurer's Glossary, a work in progress which — like his previous books, The Idler's Glossary and The Wage Slave's Glossary, both of which feature brilliant companion essays by Mark Kingwell — will attempt to smuggle ideology critique into what only appears to be a simple defining vocabulary or clavis. Readers, please suggest additions!
THE ADVENTURER'S GLOSSARY (NOTES): A-OK to AVENGER | BADASS to BUSHIDO | CAHOOTS to CWTCH | DAB HAND to DYNO | EAT IT to EXPLOIT | FACE to FUGAZI | GALAHAD to GUNG-HO | HACK to HURT LOCKER | ILL to IRISH | JACK to JURY-RIG | KAPUT to KNUCKLE UP | LABONZA to LOCK AND LOAD | MACGYVER to MOXIE | NAIL to NUTS | O.G. to OUTRÉ | PACKING to PUNK | QUANDARY to QUIXOTIC | RAFFISH to RURITANIA | SAFARI to SWASHBUCKLE | TAILSPIN to TWEENER | UMBRAGE to UPTAKE | VALIANT to VOYAGE | WALK THE WALK to WRANGLE | X to X MARKS THE SPOT | YIPPEE KI-YAY to YOLO | ZEALOUS to ZOOM.
*
---
EAT IT to EXPLOIT
---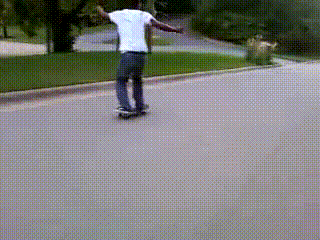 EAT IT: Surfing and skating argot meaning "to be thrown, fall on your face, experience traumatic physical contact with a stationary object." Also: wipe out, crash and burn, take gas. See: BITE THE DUST
EBENEZER UP, GET ONE'S: After the Israelites defeat the Philistines, we read in 1 Samuel, the prophet raises a memorial stone named (after the battle site) Eben-Ezer. Due to what appears to be a 19th-century misunderstanding, the expression get one's Ebenezer up or raise one's Ebenezer came to mean "get worked up, get angry."
ECONO: "We strip out tunes/We jam econo," boasts Mike Watt's song "The Politics of Time," from the Minutemen's iconic album Double Nickels on the Dime (1984). Econo, a slang term popular among San Pedro, California punks, meant "low-cost, no-frills, independent." The term described not only the Minutemen's DIY mode of making music and touring, but an adventurous philosophy of life and action that Watt still embodies.
EDGE: The Saxon term edge, which has come to mean "border," "sharpness," and "advantage," is a multipurpose one in the context of adventure — which can involve voyaging to the border of the known, cultivating one's mental and physical sharpness, and, sometimes, acquiring an advantage over one's opponents. A razor's edge is a critical position or moment; an edge-of-your-seat movie is full of suspense; and a truly edgy (i.e., not merely provocative) phenomenon is one that challenges received ideas.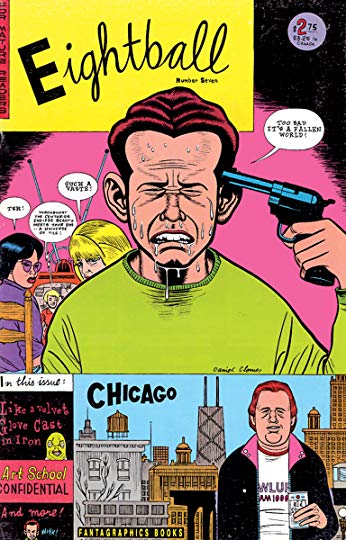 EIGHT BALL, BEHIND THE: American underworld argot, from the nineteen-teens, meaning "in trouble, stymied or thwarted, in an awkward position, at a disadvantage." Although one might assume that it derives from the pool game eight-ball, in fact the expression derives from the earlier game kelly pool. In WWII-era Marines argot, an eight-ball squad is a platoon section made up of troublemakers and misfits.
ÉLAN: A 19th-century term, borrowed from French, meaning "ardor or zeal inspired by passion," and also "style, flair." The term's root word, élancer, is derived from the Latin ex (out) + lanceare, (throw), means "dash forward, hurl oneself at." To perform with élan is to hurl yourself whole-heartedly into what you're doing… which is inherently stylish.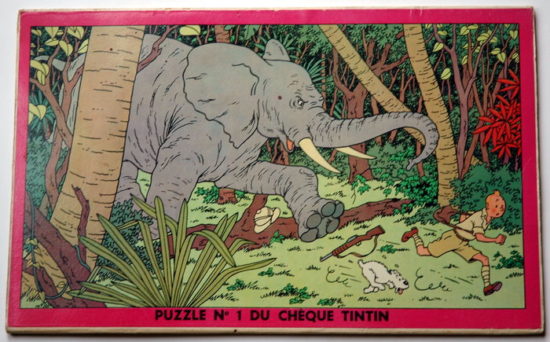 ELEPHANT, SEE THE: Literally, to turn back from a journey before reaching one's final destination because one has already seen it all; figuratively, to see or experience all that one can endure. (Australian version: I've seen the elephant and the kangaroo, too.) This 19th-century expression has also come to mean "gain worldly experience, learn a hard lesson from experience, lose one's innocence, see combat for the first time."
EMPRISE: An adventurous, daring, or chivalric undertaking or scheme. Originally used to describe an enterprise typical of a knight, the medieval Anglo-Norman term derives from the Latin emprendre (undertake). In The Canterbury Tales, Chaucer describes a gallant knight who "loved and dide his payne/To serve a lady in his beste wise;/And many labour, many a greet emprise,/He for his lady wroghte er she were wonne." A high emprise is a particularly momentous or noble undertaking. See: CHIVALRY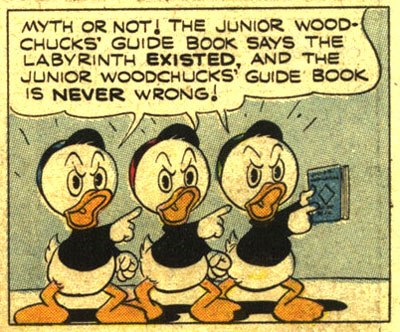 ENCHIRIDION, PROPÆDEUTIC: An enchiridion is a handbook; the Roman emperor Marcus Aurelius carried the Enchiridion of Epictetus to war, inside his breastplate. A propædeutic is a preliminary teaching, for beginners: Neal Stephenson's 1995 novel The Diamond Age introduced sci-fi fans to the concept of a propædeutic enchiridion designed to train young people to become adventurous adults. In 2012, the author of this glossary helped write a real-life young adventurer's handbook, titled UNBORED.
ENDEAVOR: As a verb, this 15th-century term means "make it one's duty to do something" (from the French se mettre en devoir, to place oneself under an obligation); as a noun, it means "a difficult, elusive, but worthwhile undertaking." The 17th-century philosopher Thomas Hobbes captured the quixotic aspect of any endeavor by defining it as "Motion made in less Space and Time then can be given." PS: The research vessel that James Cook commanded on his first voyage of discovery was the HMS Endeavour.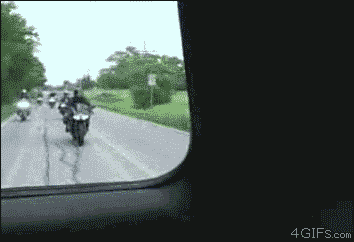 ENDO: In 1970s motor-racing argot, an endo is a crash in which one's vehicle is thrown end over end. Cyclists now use the term to describe flipping over the handlebars, while motorcycle stunt riders use it to describe a wheelie in which the back wheel is raised.
ENSWELL: Boxing argot referring to the chilled piece of metal or hard compress used, by one's cutman, to reduce swelling on a boxer's face. A common mistake is using the enswell to push directly on the swollen area in an attempt to disperse or move it; doing so can actually cause an increase in bleeding and enlargement of the swelled area.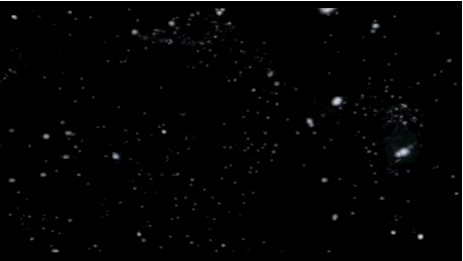 ENTERPRISE: Willingness to undertake a difficult project with a bold, daring spirit. This 15th-century term is borrowed from the French entreprendre (undertake, embark upon, attack); in early use, it often referred to a military campaign or operation. The real-life USS Enterprise, known as "The Big E," was the most decorated U.S. ship of World War II. The fictional USS Enterprise is a starship, commanded by Captain James T. Kirk, the crew of which explores strange new worlds, seeks out new life and new civilizations, and boldly goes where no man has gone before.
ESCAPADE: This 17th-century term, from a French word meaning "the act of escaping, a trick," refers literally to escape from confinement or restriction; figuratively, it means "exploit, stunt, spree, shenanigan" — that is, breaking loose from restraint or rules. Ultimately, the term derives from the Vulgar Latin ex (out of) + cappa (cloak); in any true escapade, one must cast aside one's ingrained assumptions and habits. Whether or not an adventure involves a literal prison break, every true adventurer is an escapado.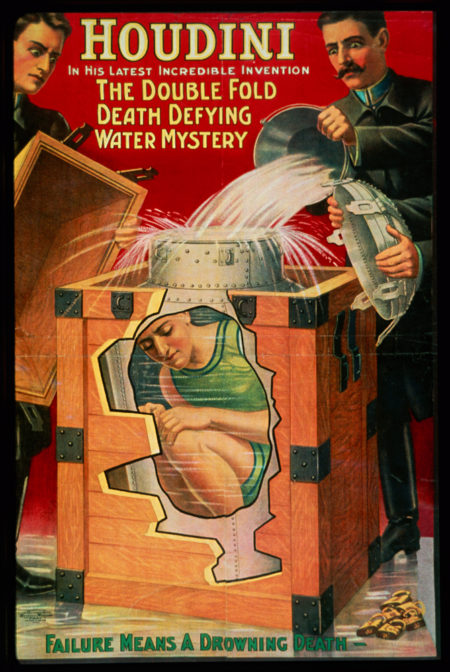 ESCAPE ARTIST: An escape artist, or escapologist, is a performer skilled in extricating herself from restraints and traps such as handcuffs, straitjackets, cages, coffins, and steel boxes. For centuries the art of escape was employed, typically by spiritualists, only as part of an illusion; it was Harry Houdini, the scourge of fake spiritualists, who in the early 20th century turned escape-or-die performances into a recognized entertainment.
EXPEDITION: A journey undertaken — usually by an organized group or company — for a specific purpose, particularly for discovery and scientific research. From the Latin expedire (to dispatch, send off), the 15th-century term was originally used to describe a sending or setting forth with martial intentions, a warlike enterprise.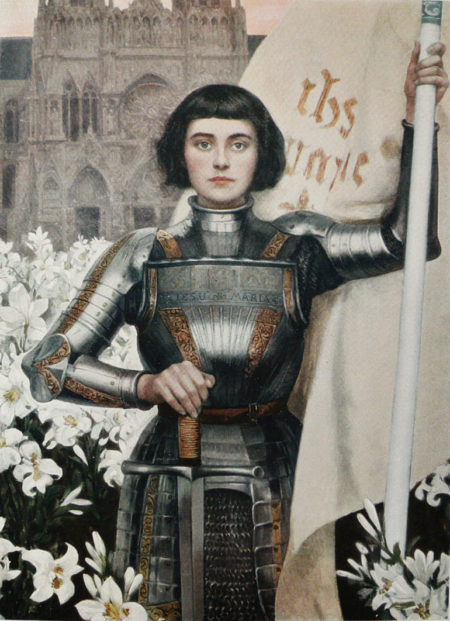 EXPLOIT: A heroic or extraordinary feat, deed, act, or stunt. This medieval term, which originally described feats in battle, was borrowed from French. Later, the meaning of exploit was expanded to include other actions regarded as daring and worth celebrating.
***
ALSO SEE: THE IDLER'S GLOSSARY | THE WAGE SLAVE'S GLOSSARY | The Perfect Flâneur | The Sweetest Hangover | You Down with VCP? | NEW ESCAPOLOGIST Q&A | H IS FOR HOBO — excerpts from The Idler's Glossary and The Wage Slave's Glossary | WAGE SLAVERY — Josh Glenn and Mark Kingwell discuss | IDLENESS — Josh Glenn and Mark Kingwell discuss | IDLER Q&A WITH THE PROGRESSIVE | IDLE IDOL: HENRY MILLER | WATCHING THE DETECTIVES | A SCENE FROM GOODFELLAS.
JOSH GLENN'S BEST ADVENTURES PROJECT: JOSH GLENN'S *BEST ADVENTURES* LISTS: BEST 250 ADVENTURES OF THE 20TH CENTURY | 100 BEST OUGHTS ADVENTURES | 100 BEST RADIUM AGE (PROTO-)SCI-FI ADVENTURES | 100 BEST TEENS ADVENTURES | 100 BEST TWENTIES ADVENTURES | 100 BEST THIRTIES ADVENTURES | 75 BEST GOLDEN AGE SCI-FI ADVENTURES | 100 BEST FORTIES ADVENTURES | 100 BEST FIFTIES ADVENTURES | 100 BEST SIXTIES ADVENTURES | 75 BEST NEW WAVE SCI FI ADVENTURES | 100 BEST SEVENTIES ADVENTURES | 100 BEST EIGHTIES ADVENTURES | 75 BEST DIAMOND AGE SCI-FI ADVENTURES | 100 BEST NINETIES ADVENTURES (in progress) | 1994 | 1995 | 1996 | 1997 | 1998 | 1999 | 2000 | 2001 | 2002 | 2003 | NOTES ON 21st-CENTURY ADVENTURES.