PROJECT:OBJECTIONABLE (15)
By: Adam McGovern
November 20, 2021
One in a series of 25 first-person narratives of offense, outrage, innocent transgression or principled affront, in attire, display, speech or spectacle.
*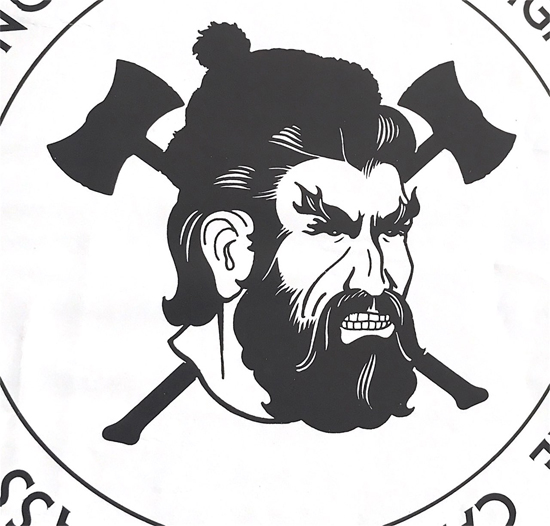 PERSONA NON GRATA
Whatever will you wear to the revolution? My winter-of-discontent accessories went unusable for most of the 1970s, when politics fell back out of fashion. On a childhood trip to Greenwich Village we'd walked past a window-full of campaign-style buttons bearing social messages, dirty jokes and dissident slogans to complete all the finest suspenders, hat-bands or guitar straps with (a booming business back then, though it was a sure sign of the times that, even by 1972-ish, a form invented for political advocacy or protest was already on its way to becoming a full-time fashion statement, a gag bumper-sticker for your body). This was at peak-Nixon, so in their unerring judgment my parents let 8-year-old me get the one that said "Where is Lee Harvey Oswald now that we really need him?"
I wore the button to 3rd Grade a few times, probably losing interest when it provoked a more subtle reaction than I was hoping for (that is, a vague unease and mournful pity rather than coronary outrage, let alone the free ride in an unmarked vehicle such messaging would earn any grade-school kid in 2021).
My heart was warmed to find the Lee Harvey Oswald button in a shoebox of cherished childhood mementos in time to wear it to 10th Grade the day after Reagan won the 1980 election. These were go-down-with-the-ship times, and the point was more to rebuff reaction than spark dialogue; to take a parting shot. In some ways 8-year-old me had been playing a principled protester after the '60s had already sped by; 10th Grade me was playing a no-future punk right as that movement was being packed up and painted over in pastel dayglo squiggles. Not identifying as queer but coming to school in nail-polish was perhaps a performance of someone for whom this would actually have serious stakes. Though, once when I and some friends tried to attend an honor society induction we thought we'd been rejected from for lack of sports activity, we were at least detained in a side office, threatened with arrest and remanded to our parents since the boys among us had shown up in full makeup helpfully applied by the one girl.
Interestingly, I didn't get busted for dressing up as if I were a man. Our high school's mascot was "The Canuck," a bearded wool-capped lumberjack; the cover of the school handbook, "Woodsman," bore his rugged likeness with two axes crossed heraldically behind his head. For a Halloween Day on which we were encouraged to come to school in costume, I roamed the halls as the same woodsman, albeit with a single axe partially buried in my head as novelty-store blood ran down my stick-on eyebrows and beard. The Dead Canuck was a hit, as he spouted ironic school-pride pep and popped into the offices of administrative antagonists to jauntily offer to "bury the hatchet" (90 percent of this I only remember from eyewitnesses; my version of a prom-king moment is a bit of a blur). It was I suppose an early performance persona for me. (Though sadly(?), in that pre-selfie era, with no known photographic evidence.)
It was years before I'd again come out from behind my keyboard and hide behind a persona instead. For an abortive indie-theatre satire of Bill Moyers/Joseph Campbell's The Power of Myth conceived with the creator of the counterculture franchise Caveman Robot (a story in itself), I developed for the interviewer figure a pretentious new-age fraud and wannabe-Native white professor named Drummond Pierce-Nez. He lived for the duration of an opening-night cabaret and one catastrophic standalone performance, attended solely by our producer and the guy who then reviewed it for the Village Voice. I've lived to dance on this character's and other passing selves' graves… and for this, no minute is too soon.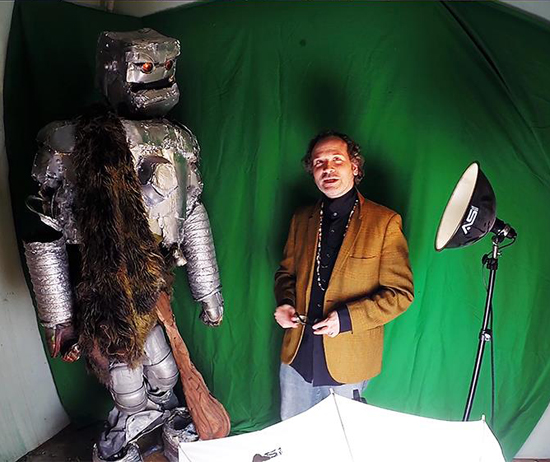 *
PROJECT:OBJECTIONABLE: INTRODUCTION by Adam McGovern | Adrienne Crew on MAKIN' BACON | Lynn Peril on BABY'S FIRST ASHTRAY | Lisa Levy on TOILETTE-À-TÊTE | Maria Swisher on STEALING GENIUS | Oliver Baer on CTHULHU SEX MAGAZINE | Yelena Tylkina on A DRINK TO DEATH | Elke Claus on URINAL SHRINE | Jeff Lewonczyk on SUSPENDERS OF DISBELIEF | Jenn Mehm on TWIN SKIN | Marlon Stern Lopez on SOUVENIR OF THE LAPD | Lauren Curtis on NAILED IT! | Josh Glenn on K-TEL TRUCKER TAPE | Fran Pado on THE BRIEF LIFE OF FRANCES POTTER | Nikhil Singh on HASHTAG FASHIONPOLICEPROBLEMS | Adam McGovern on PERSONA NON GRATA | Crystal Durant on LICENSE TO SHOCK | Dean Haspiel on DIRTY DOORKNOB | Justin J Bowen on UNKLE KRAMPUS | Annie Nocenti on STICKY FINGERS | Michele Carlo on THE MANY HATS OF CARMEN MOFONGO | Alice Meichi Li on BEDTIME FOR CATWOMAN | Whitney Matheson on GYNECOLOGICAL GOODFELLA | Ran Xia on PROJECT GREENCARD | Mimi Lipson on MEIN KITSCH | Art Wallace on ELECTRIC KOCH.
*
SEMIO OBJECTS: Lucia Laurent-Neva on SPONGEBOB BUS | Samuel Grange on SALT & PEPPER HOLDER| Ximena Tobi on VASALISA | Sónia Marques on CABBAGE TUREEN | Thierry Mortier on BICYCLE BELL | & 20 MORE.
MOVIE OBJECTS: INTRODUCTION | Ramona Lyons on EYE OF THE SERPENT (CONAN THE BARBARIAN) | Faythe Levine on BEDKNOB (BEDKNOBS AND BROOMSTICKS) | Gerald Peary on CUP OF COFFEE (THE BIG HEAT) | Christopher Orr on TOM'S HAT (MILLER'S CROSSING) | Lynn Peril on TRANSISTOR RADIO (DR. STRANGELOVE) | & 20 MORE.
LOST OBJECTS (vol. 2): INTRODUCTION | Joe Yonan on MACRAMÉ ART (ill. Theo Ellsworth) | Ben Katchor on LUCITE CARRYING CASE | Debbie Millman on GLASS POODLE | Lydia Millet on ROCKY HORROR NOVEL (ill. Berta Valló) | Ben Greenman on WARHOL CAN (ill. Clara Selina Bach) | & 20 MORE.
FETISHES: INTRODUCTION | Josh Foer on DEATH MASK | Beth Lisick on MURDERED-OUT KFC BUCKET | Christina Couch on LEECH ACTION FIGURE | Kenneth Goldsmith on THEWLIS SOCK | Abby Rapoport on MAGNATILES | & 20 MORE.
FOSSILS: INTRODUCTION | Allegra Huston on SKATAWAY JACKET | Kevin Obsatz on HOMEMADE NUNCHUKS | Ian Bogost on DESKTOP TELEPHONE | Jeff Lewonczyk on CHA-CHA JACKET SCRAP | Kelly Horan on VOLVO KEY | & 20 MORE.
FLAIR: INTRODUCTION | Cliff Kuang on ROLEX DATEJUST | Ethan Zuckerman on LAPTOP STICKERS | Ann Shoket on LEATHER JACKET | Kembrew McLeod on KEMBREW MERCH | Paola Antonelli on MERMAID TEARS | & 20 MORE.
LOST OBJECTS (vol. 1): INTRODUCTION | Kate Bernheimer on MULLET WIG (ill. Amy Evans) | Dan Piepenbring on COLOGNE (ill. Josh Neufeld) | Doug Dorst on STRATOCASTER (ill. John Holbo) | Paul Lukas on VANILLA BEAN (ill. Allison Bamcat) | Mimi Lipson on DODGE DART (ill. Mister Reusch) | & 20 MORE.
ILLICIT OBJECTS: INTRODUCTION | Kio Stark on PEEPSHOW TOKEN | Sari Wilson on TOMBSTONE PARTS | Annalee Newitz on CAR-BOMB REMNANT | Tito Bottitta on MOONINITE DEVICE | Eric Bennett on DIRTY MAGAZINE | & 20 MORE.
TALISMANIC OBJECTS: INTRODUCTION | Veda Hille on CROCHET SHEEP | Gary Panter on DINOSAUR BONES | Jami Attenberg on SELENITE CRYSTAL | Annie Nocenti on MINIATURE DICE | Wayne Curtis on CLOCK WINDING KEY | & 20 MORE.
POLITICAL OBJECTS: INTRODUCTION | Luc Sante on CAMPAIGN PAMPHLETS | Lydia Millet on PVC POLAR BEAR | Ben Greenman on MATCHBOX CAR | Rob Baedeker on PRESIDENTS PLACEMAT | L.A. Kauffman on WHEATPASTE POSTER | & 20 MORE.
ALSO SEE: PROJECT:OBJECT homepage | POLITICAL OBJECTS (1Q2017) | TALISMANIC OBJECTS (2Q2017) | ILLICIT OBJECTS (3Q2017) | LOST OBJECTS vol. 1 (4Q2017) | FLAIR (2Q2018) | FOSSILS (4Q2018) | FETISHES (2Q2019) | LOST OBJECTS vol. 2 (4Q2019) | MOVIE OBJECTS (2Q2020) | SEMIO OBJECTS (2Q2021) | SIGNIFICANT OBJECTS (cross-posted from Significant Objects website). ALSO SEE: SIGNIFICANT OBJECTS website | LOST OBJECTS (Hat & Beard Press, 2022) | SIGNIFICANT OBJECTS collection, ed. Rob Walker and Josh Glenn (Fantagraphics, 2012) | TAKING THINGS SERIOUSLY, ed. Josh Glenn (Princeton Architectural Press, 2007) | TAKING THINGS SERIOUSLY excerpts.