FETISHES (17)
By: Chelsea Barabas
May 20, 2019
The seventh PROJECT:OBJECT volume is a 25-part series of true stories about fetishes. That is to say: objects with which we are obsessed, to which we are devoted, and from the influence of which we cannot escape.
*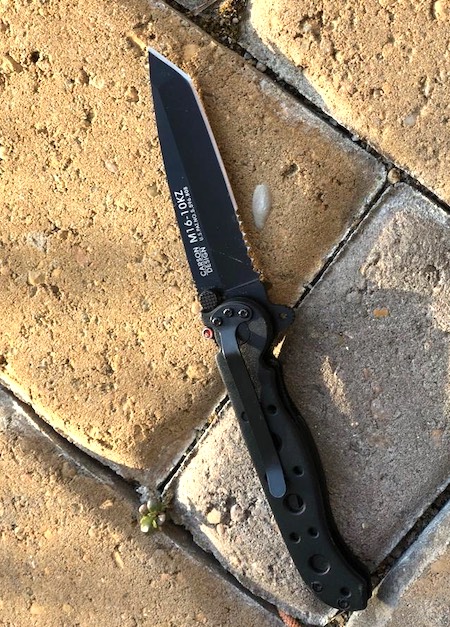 An open switchblade sits in the top drawer of the spare bathroom in my mom's house. It's been there for almost six years, ever since I quit my first real job.
My boss gave me the knife for my twenty-fourth birthday. It was a smaller version of his, easier for me to handle. I learned from chubby-fingered men on YouTube how to flick the knife open with a flash of my wrist, the blade protruding from the soft meat of my fist. I practiced every day, jabbing the knife into the shadows.
Jake was an ex-Marine and I was his protegé. "Weapons require mental preparation," he'd told me, squinting intently into the frothy bottom of his beer bottle. "If you bring it out, you better be ready to use it."
On the night I quit my job, the first thing I worried about was whether or not Jake would try to hurt himself. He said that he was crazy about me, that he was ready to take care of me for the rest of our lives. And then I quit.
We'd had conversations like that before. I'm not sure what made this one different. I just said the words and a thrill of release buzzed through my spine. It was over.
The next fear I had was that he'd let his hurt come out sideways, and I'd end up like one of those dead girls on TV.
We were in the middle of nowhere, on a trip with a couple of co-workers in Nicaragua. I'd volunteered to sleep on the couch.
There was a liquid density to the shadows that fell across the stairwell, like a pot of ink. My thoughts swirled into the darkness.
Perfect. scene. for. a. murder, I thought to myself, clutching the switchblade beneath the sheet.
I envisioned what I would do if he came down the stairs, if he stepped into the moonlight and made eye contact and I just knew. Like in the movies.
I woke up with the mossy aftermath of violent dreams coating my teeth. The sun was out and so was he… must have slipped right past me, through the sliding door above my head. My cheeks burned as I realized he probably saw me there, drooling with the switchblade hanging limp in my hand.
I tried to close the knife, but there was more resistance than I expected. I imagined the blade coming down fast and clean as a guillotine. It felt heavier, deadlier than it had before — like it could slice clean through my fingers. Like it was ready to bite.
So I let it remain like that, open and exposed amidst crusty tubes of toothpaste and unopened bottles of cheap perfume. Sometimes I like to look at myself in the mirror as I hold the blade. I make mean faces and jab it into the air… until imagination bleeds into memory and I freak myself out with the idea of someone watching me, just behind the shower curtain.
*
FETISHES: INTRODUCTION | Josh Foer on DEATH MASK | Beth Lisick on MURDERED-OUT KFC BUCKET | Ramona Lyons on RABBIT BOX | Friederike Paetzold on OLD HANDS | Katya Apekina on MISSISSIPPI WATER | Matthew Daniel on PIPE CLEANER FIGURE | Christina Couch on LEECH ACTION FIGURE | Kenneth Goldsmith on THEWLIS SOCK | Matthew Sharpe on GLASSES | Katrina Brown Hunt on DAY OF THE DEAD FIGURINE | Niela Orr on IVERSON SNEAKERS | Toni Schlesinger on CLOUD ERASE BOARD | Carlo Rotella on TONE BAR | Hilary Greenbaum on FAMILY PHOTO | Mimi Lipson on CLAWFOOT TUB | Wayne Chambliss on MATRYOSHKA CHEST | Chelsea Barabas on SWITCHBLADE | Ciara O'Rourke on MOLLY McINTIRE DOLL | Kelli Anderson on MIURA-ORI FOLD | Shawn Wolfe on BOX OF AYDS | Alyssa Giacobbe on LOVE NOTE | Marc Weidenbaum on DUMMY JACK | Abby Rapoport on MAGNATILES | Bryn Smith on DUCK UMBRELLA | Kerry Lauerman on WALL ORGANIZER.
FOSSILS: INTRODUCTION | Allegra Huston on SKATAWAY JACKET | Kevin Obsatz on HOMEMADE NUNCHUKS | Ian Bogost on DESKTOP TELEPHONE | Jeff Lewonczyk on CHA-CHA JACKET SCRAP | Kelly Horan on VOLVO KEY | & 20 MORE.
FLAIR: INTRODUCTION | Cliff Kuang on ROLEX DATEJUST | Ethan Zuckerman on LAPTOP STICKERS | Ann Shoket on LEATHER JACKET | Kembrew McLeod on KEMBREW MERCH | Paola Antonelli on MERMAID TEARS | & 20 MORE.
LOST OBJECTS (vol. 1): INTRODUCTION | Kate Bernheimer on MULLET WIG (ill. Amy Evans) | Dan Piepenbring on COLOGNE (ill. Josh Neufeld) | Doug Dorst on STRATOCASTER (ill. John Holbo) | Paul Lukas on VANILLA BEAN (ill. Allison Bamcat) | Mimi Lipson on DODGE DART (ill. Mister Reusch) | & 20 MORE.
ILLICIT OBJECTS: INTRODUCTION | Kio Stark on PEEPSHOW TOKEN | Sari Wilson on TOMBSTONE PARTS | Annalee Newitz on CAR-BOMB REMNANT | Tito Bottitta on MOONINITE DEVICE | Eric Bennett on DIRTY MAGAZINE | & 20 MORE.
TALISMANIC OBJECTS: INTRODUCTION | Veda Hille on CROCHET SHEEP | Gary Panter on DINOSAUR BONES | Jami Attenberg on SELENITE CRYSTAL | Annie Nocenti on MINIATURE DICE | Wayne Curtis on CLOCK WINDING KEY | & 20 MORE.
POLITICAL OBJECTS: INTRODUCTION | Luc Sante on CAMPAIGN PAMPHLETS | Lydia Millet on PVC POLAR BEAR | Ben Greenman on MATCHBOX CAR | Rob Baedeker on PRESIDENTS PLACEMAT | L.A. Kauffman on WHEATPASTE POSTER | & 20 MORE.
SIGNIFICANT OBJECTS at HILOBROW: PROJECT:OBJECT homepage | PROJECT:OBJECT newsletter | PROJECT:OBJECT objects (Threadless shop — all profits donated to the ACLU) | POLITICAL OBJECTS series (1Q2017) | TALISMANIC OBJECTS series (2Q2017) | ILLICIT OBJECTS series (3Q2017) | LOST OBJECTS vol. 1 series (4Q2017) | FLAIR series (2Q2018) | FOSSIL series (4Q2018) | FETISHES series (2Q2019) | LOST OBJECTS vol. 2 series (4Q2019) | MOVIE OBJECTS series (2Q2020). ALSO SEE: SIGNIFICANT OBJECTS website | SIGNIFICANT OBJECTS collection, ed. Rob Walker and Josh Glenn (Fantagraphics, 2012) | TAKING THINGS SERIOUSLY, ed. Josh Glenn (Princeton Architectural Press, 2007) | TAKING THINGS SERIOUSLY excerpts.